With a plan generated by a precise geometry and a section informed by the level differences between the entrance road and the beach front, the impression on arrival is of a house carved out of the landscape. The building is separated from the road by a series of descending gardens, a buffered gorge offering quiet respite, shaded with an arched pergola (incorporating the buildings structural bracing). Descending the stone steps, accompanied always by the series of stepped planters, a coloured glazed entrance is located at a half level and here we begin to glimpse through to the garden and sea beyond. The coloured glass of this south wall means that the internal stairs and bridge are always bathed in bright hues of light.
What makes this project one-of-a-kind?
Located on the beautiful Greek island of Crete, this seafront family house appears discretely on the road out of Heraklion, modest, stone clad; a single storey building that belies what lies beneath. Once beyond the gates however, it begins, little by little to open up its articulated spaces, offering glimpses of different sceneries of green and blue, until finally revealing its commanding views across the garden and out to the the sea. From the beachside, the house projects its strong interlaced geometry, while its singular materiality of pietra serena stone of the façade and the terrace grounds it solidly to the earth, giving the impression that the house has emerged from the ground as a lavic eruption.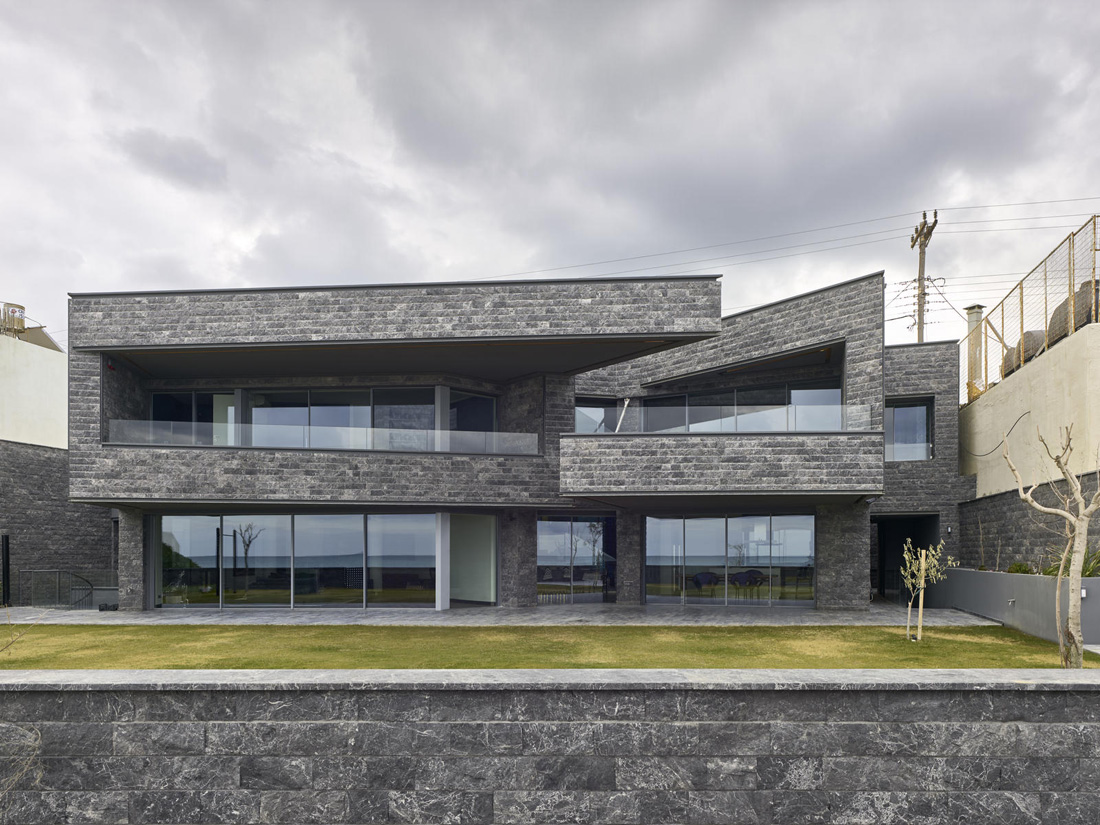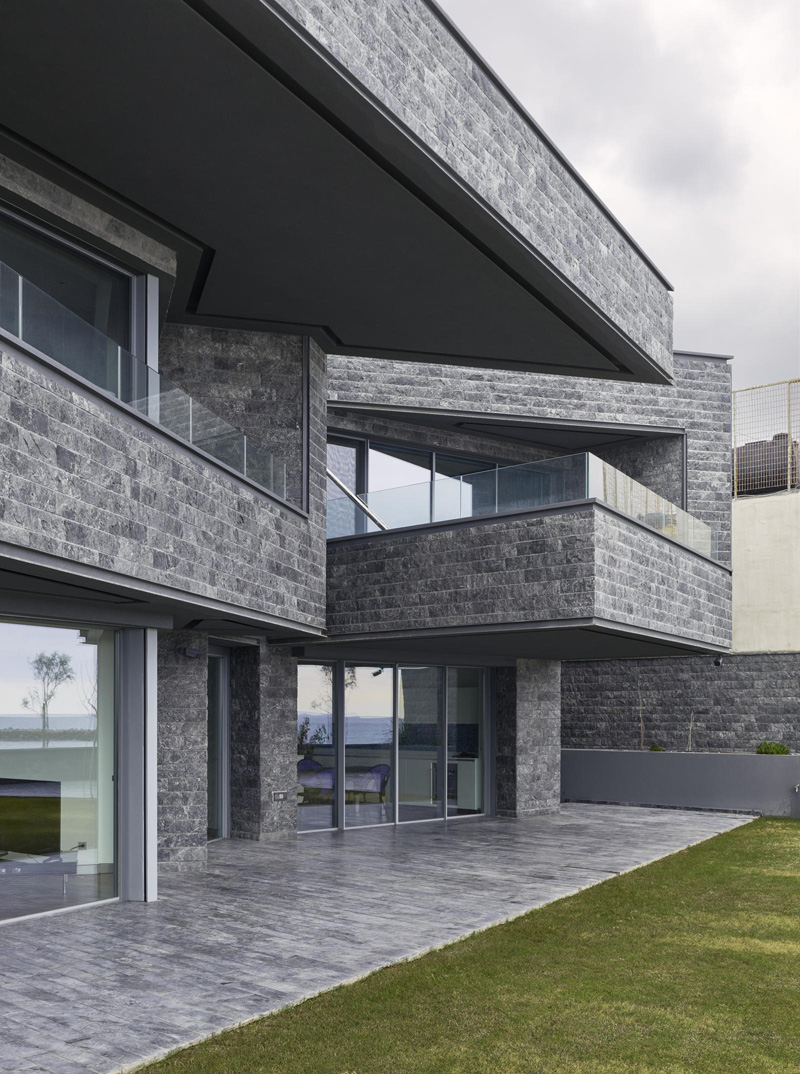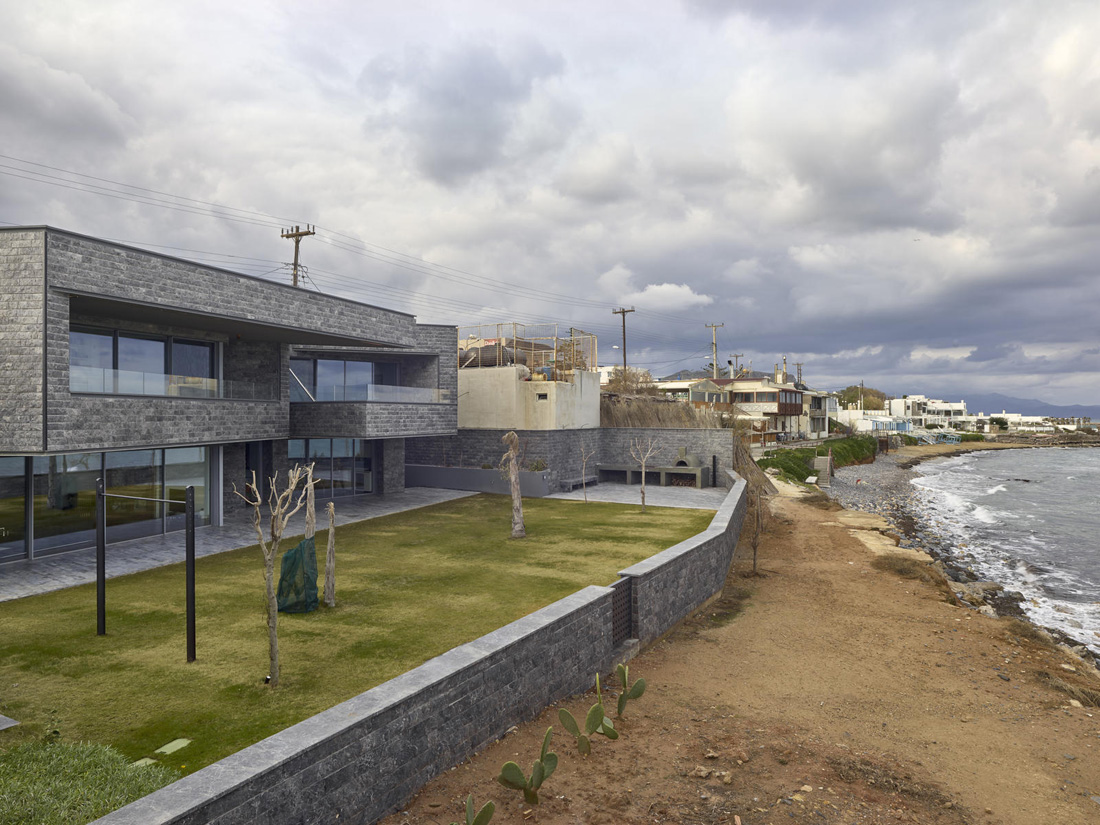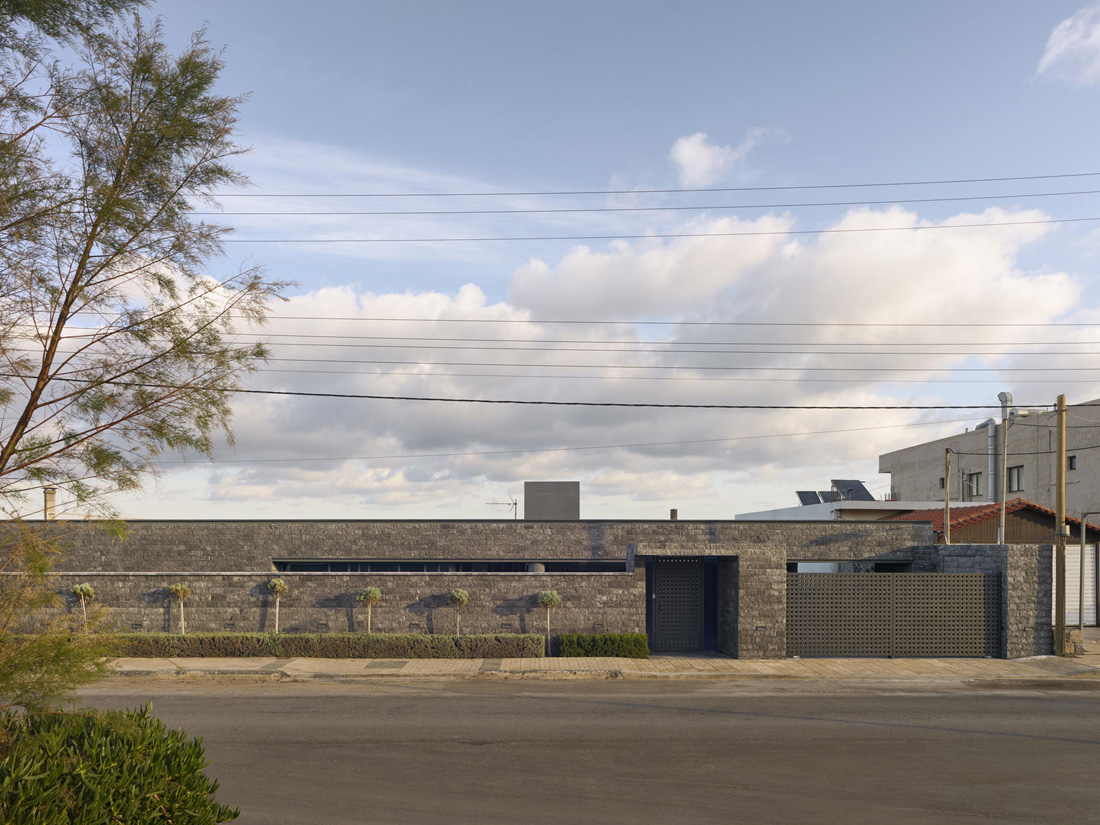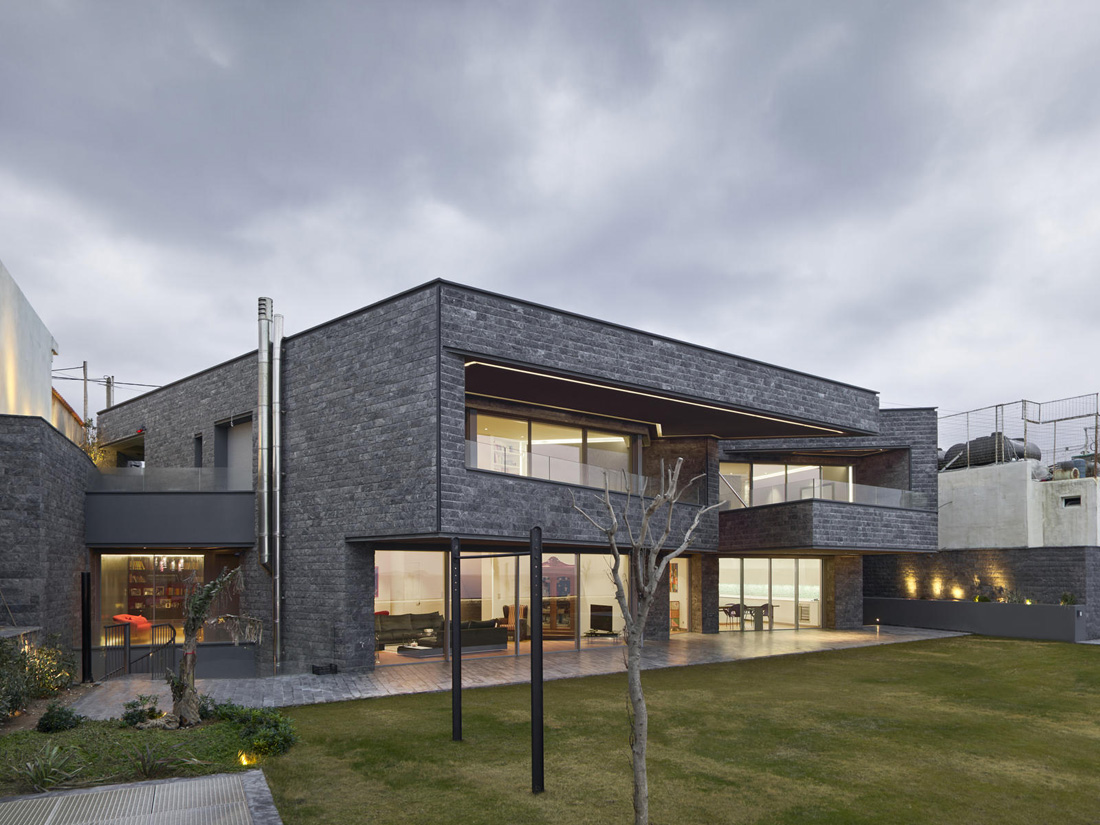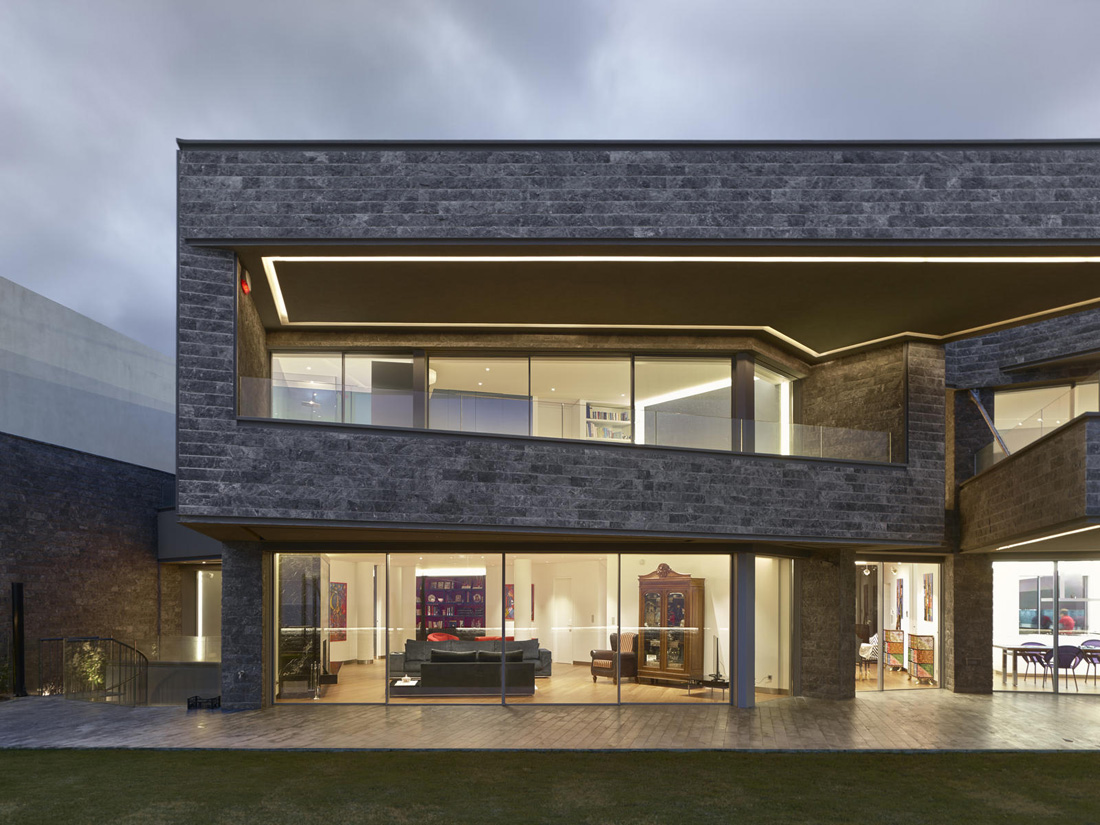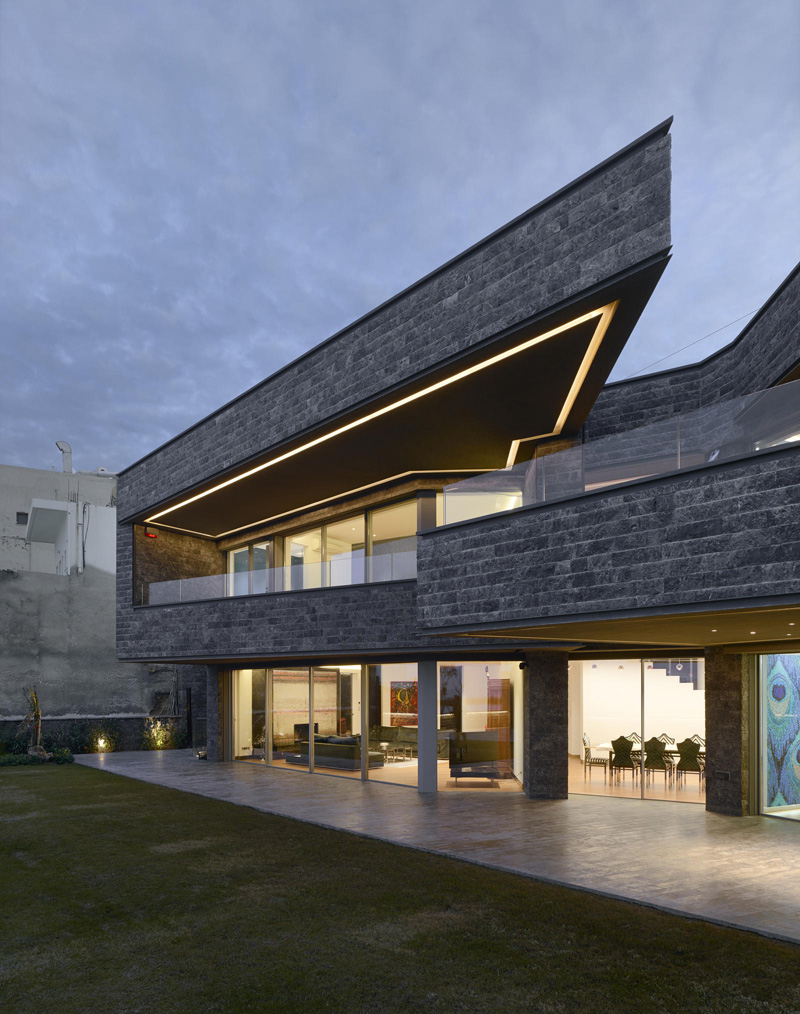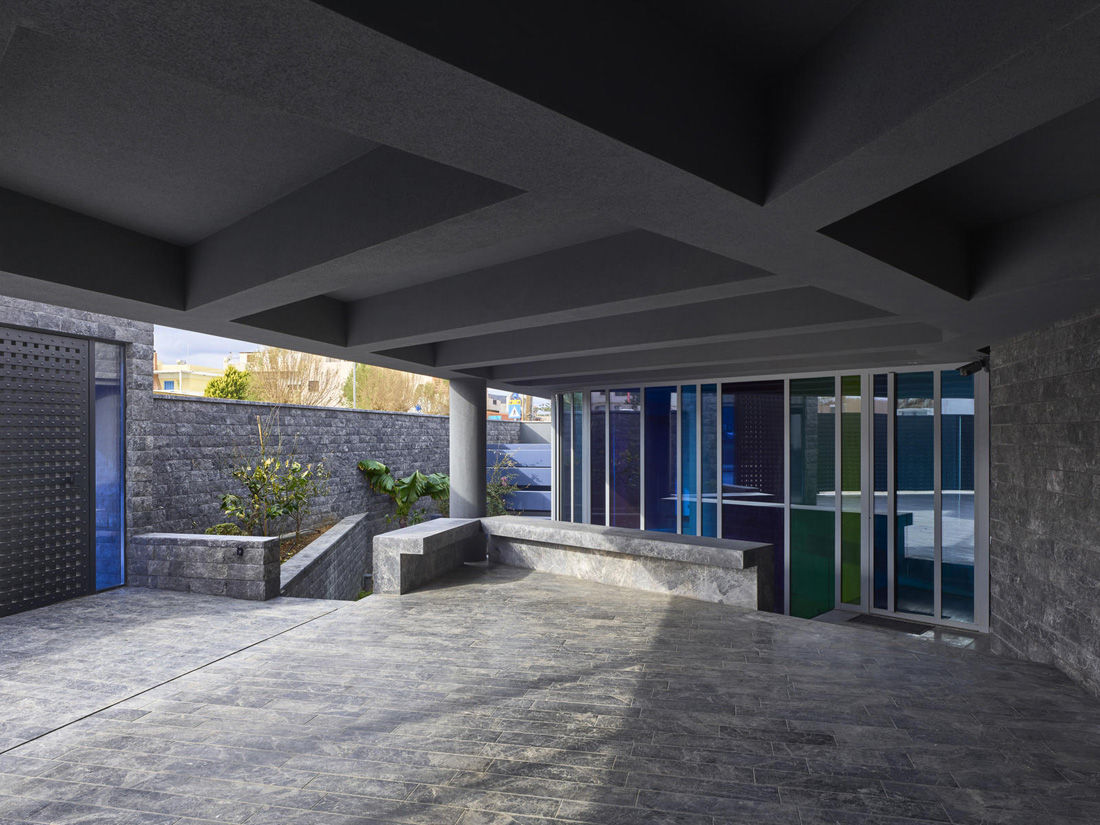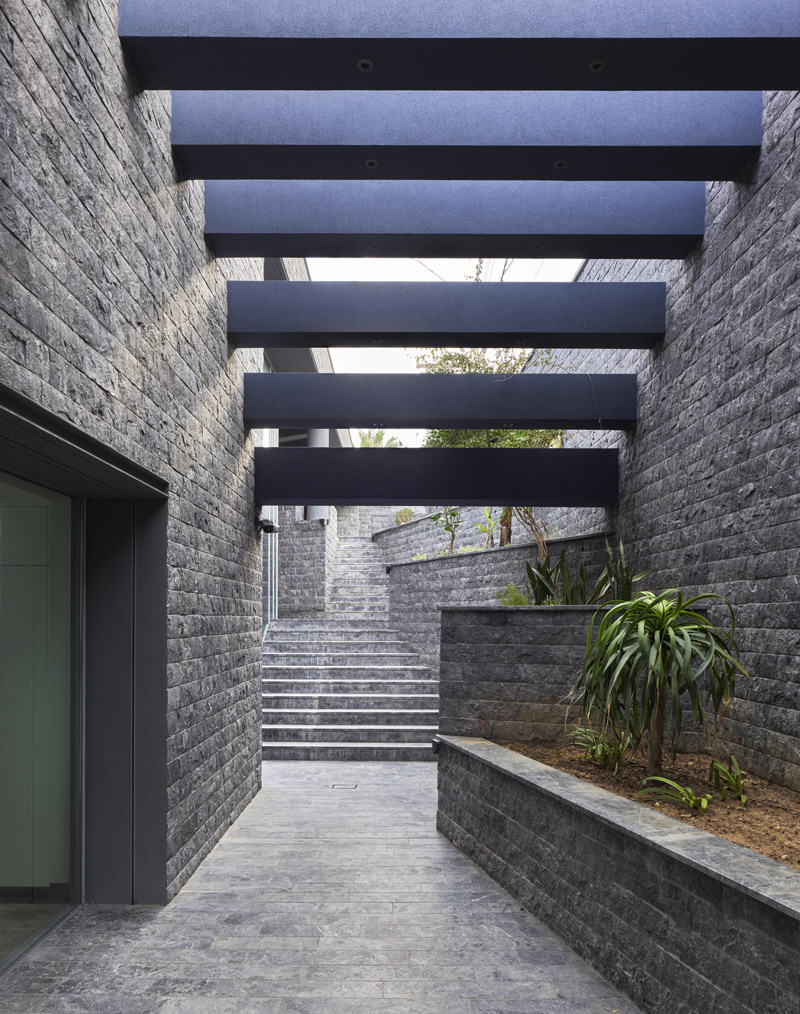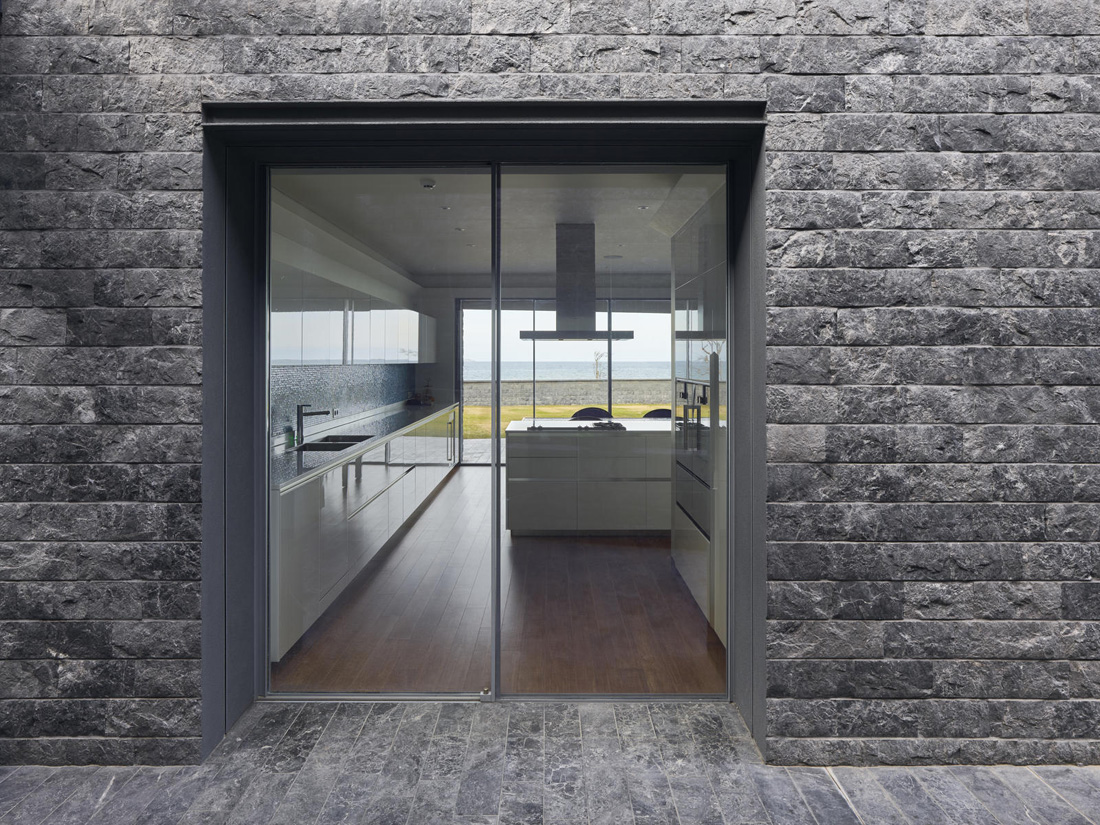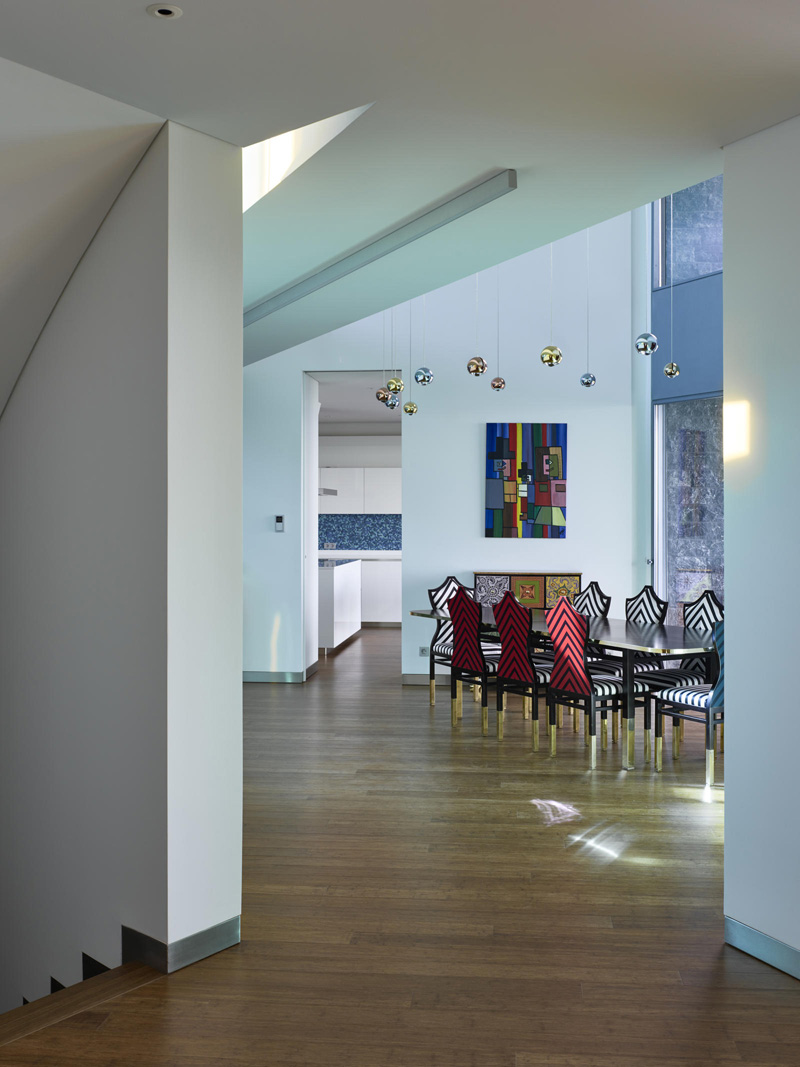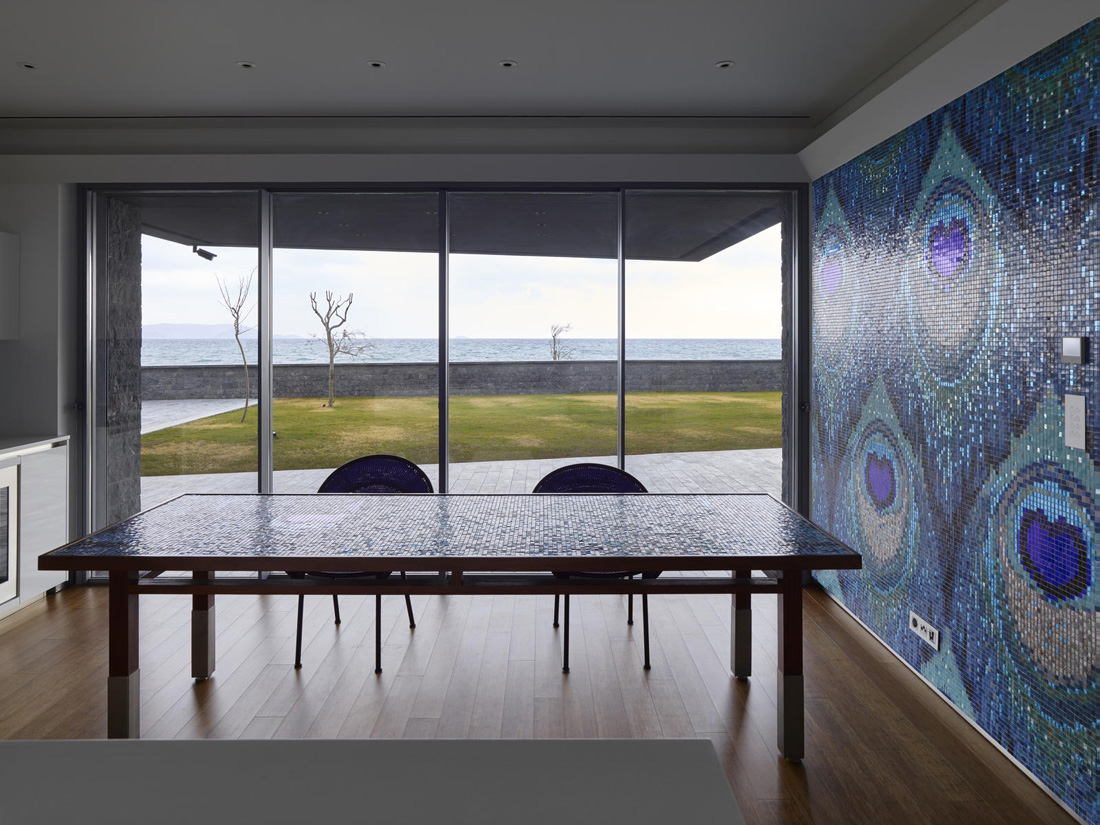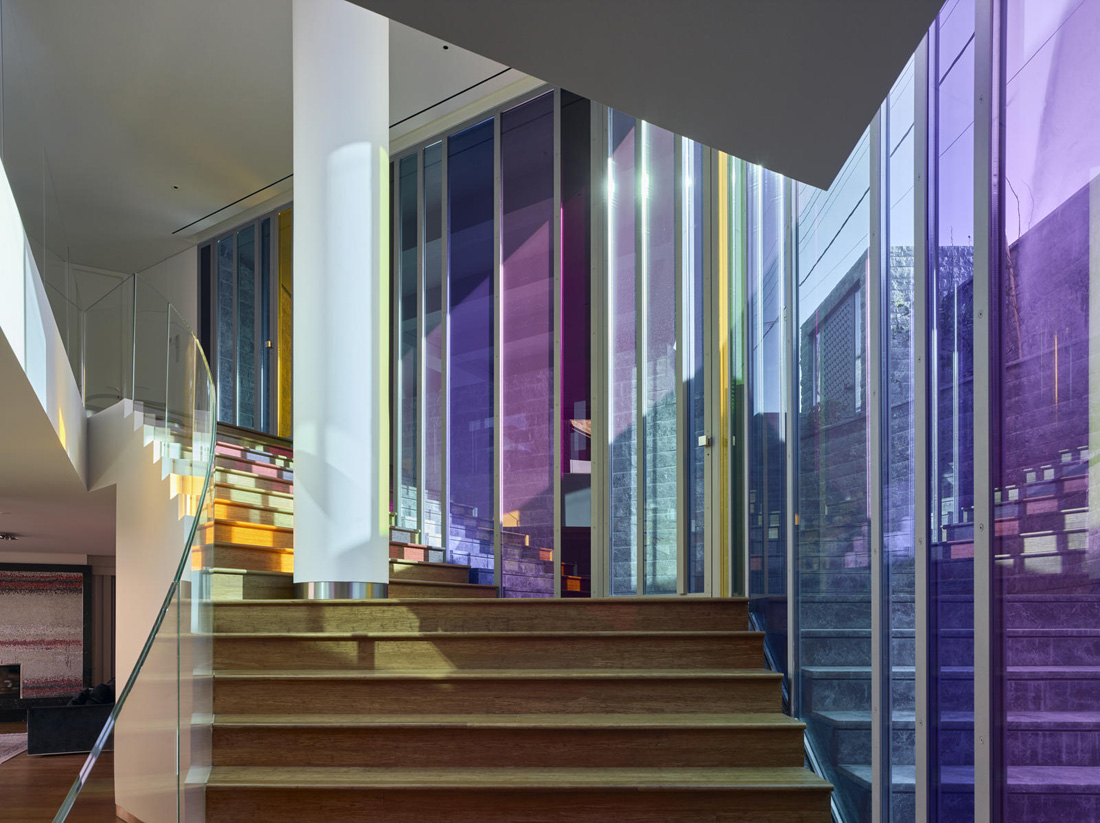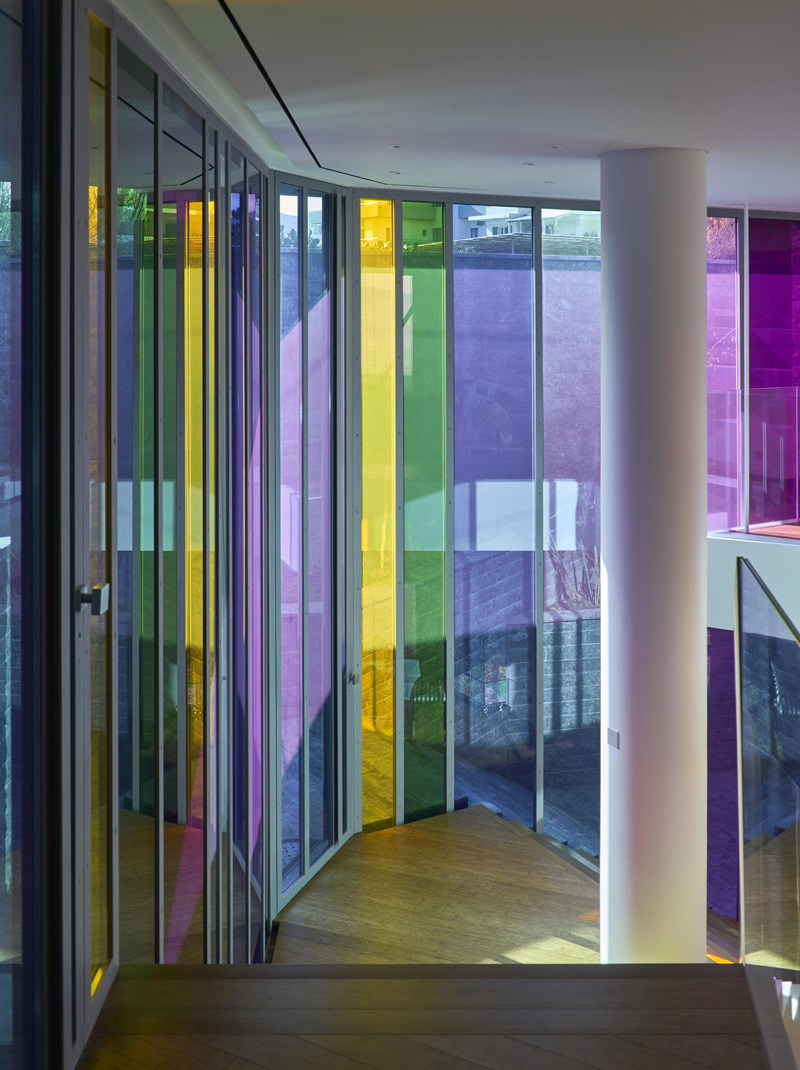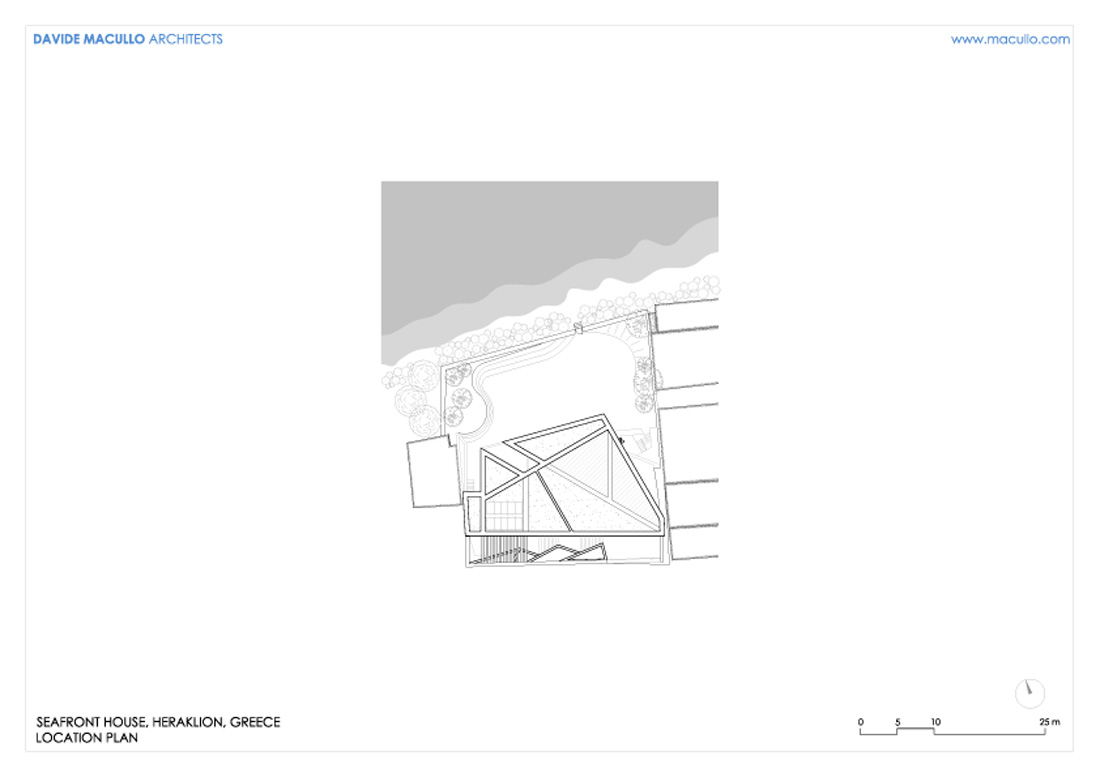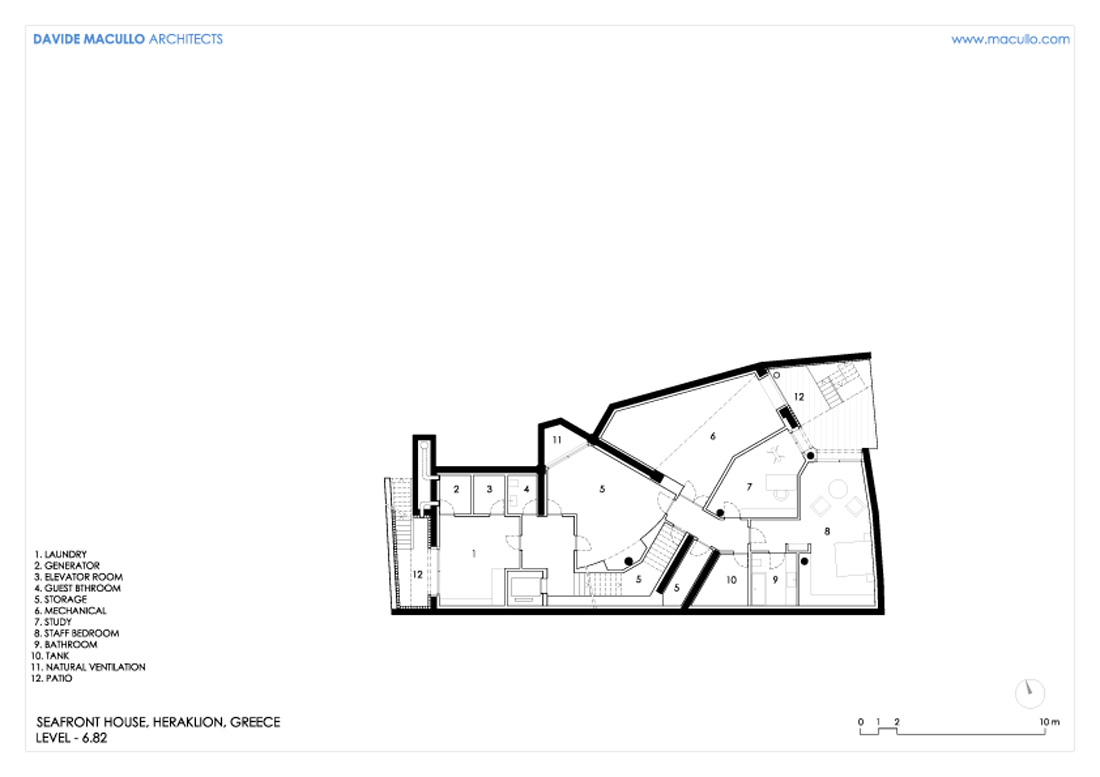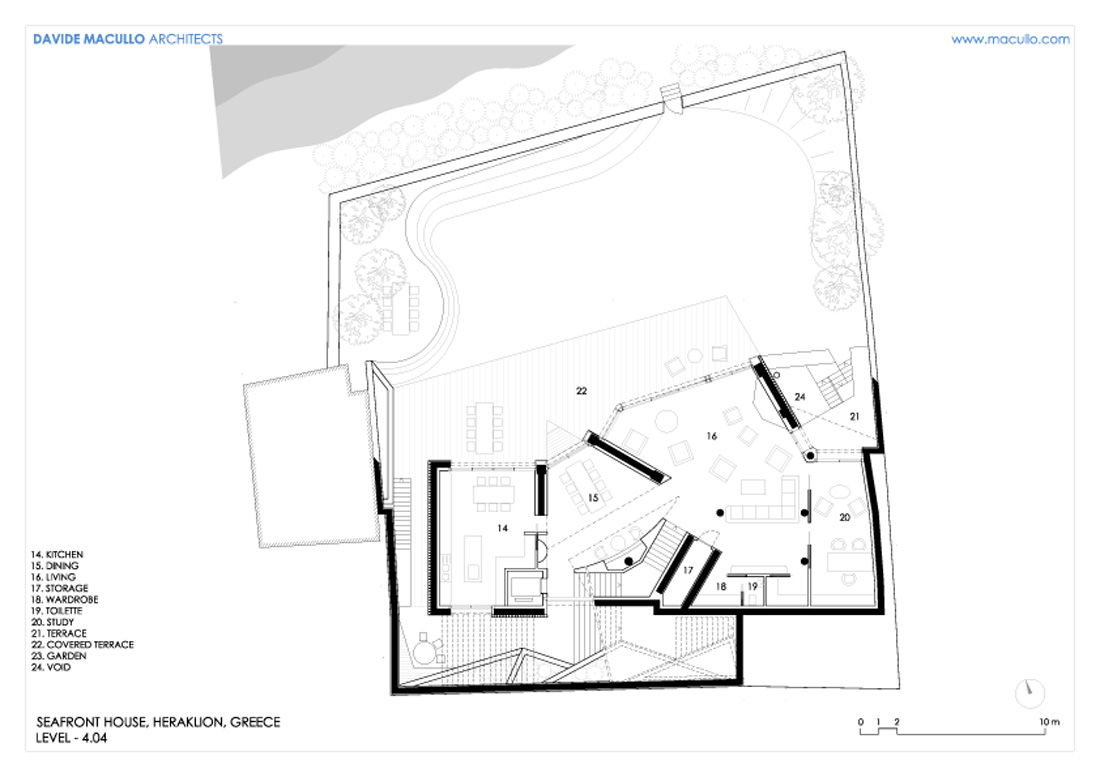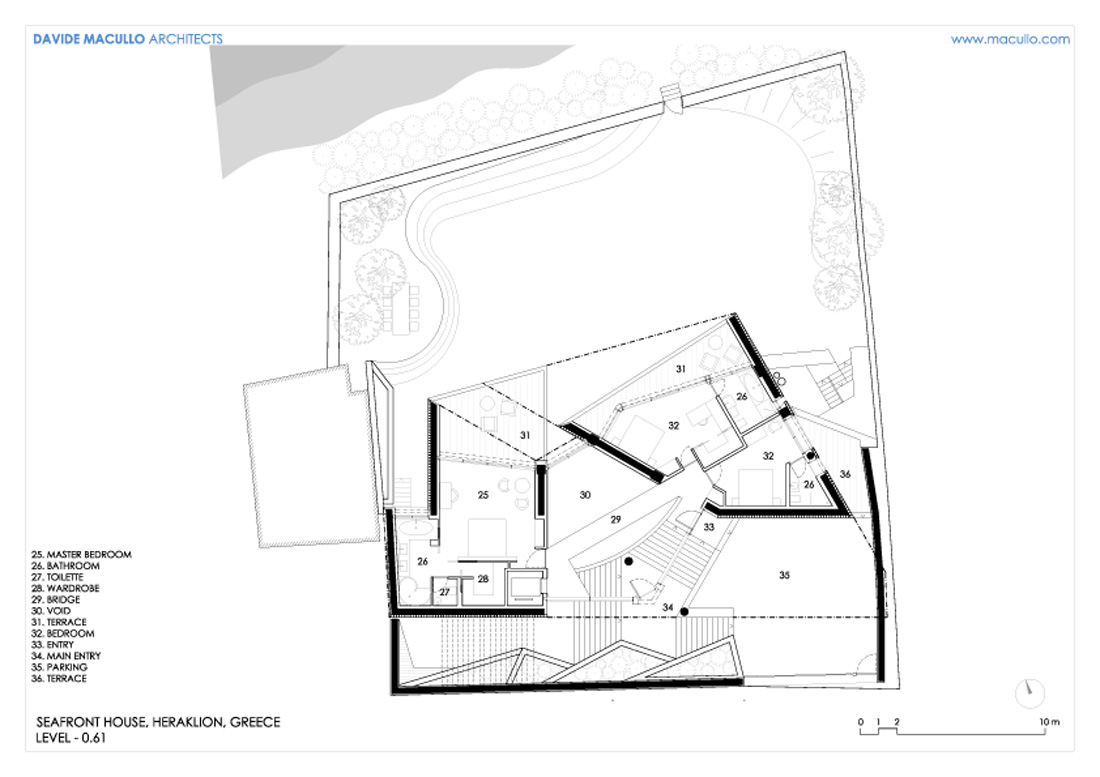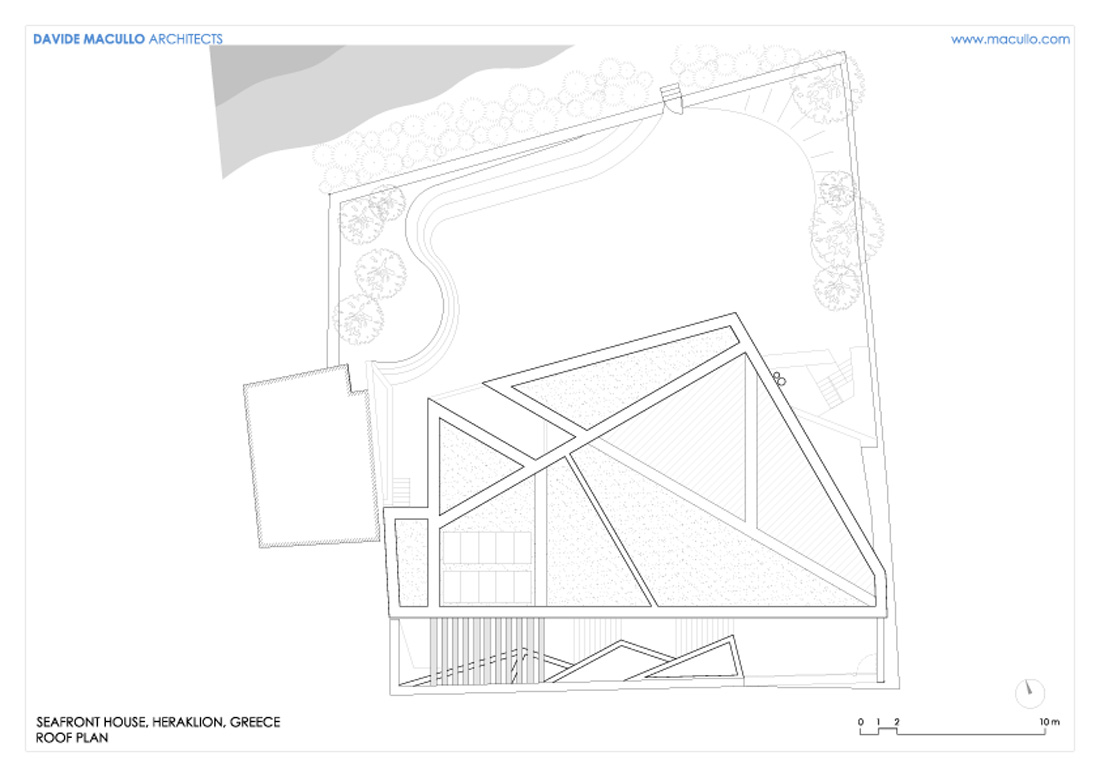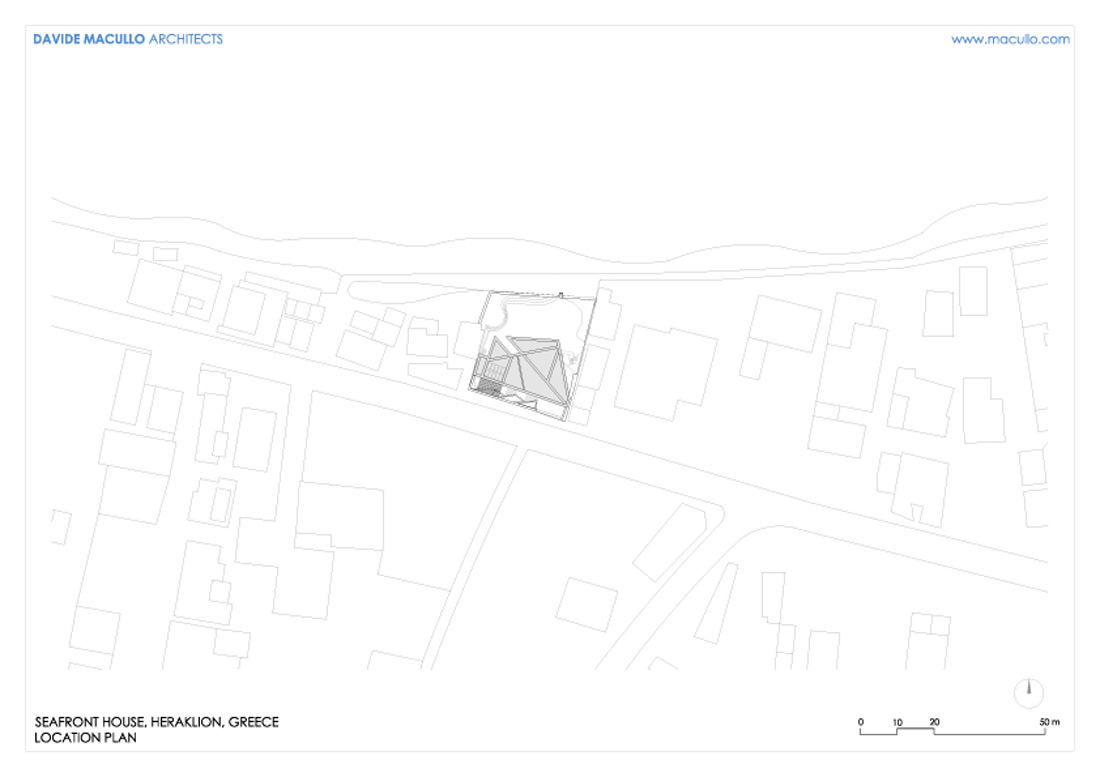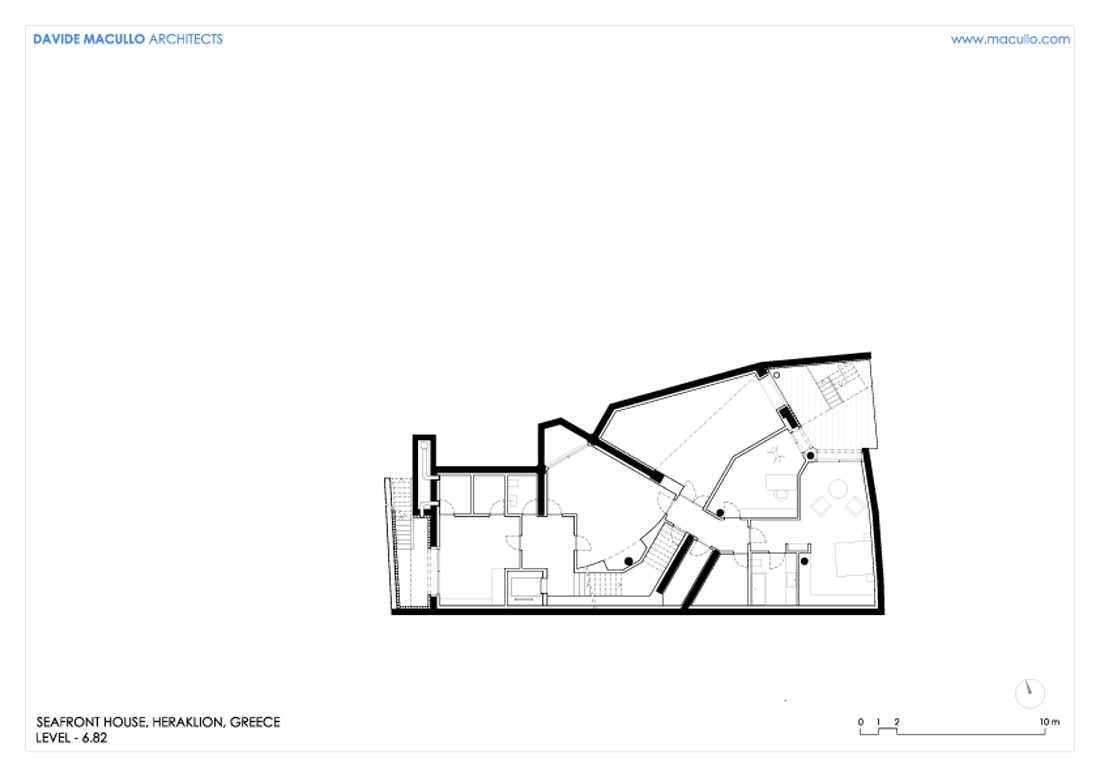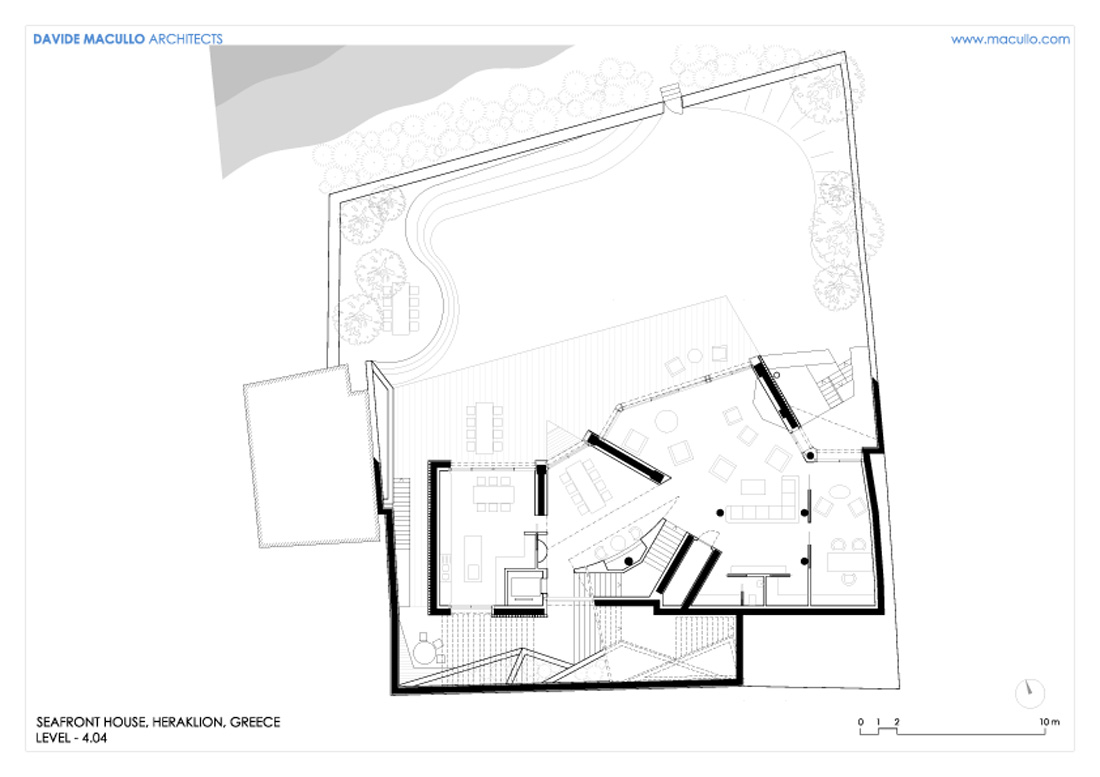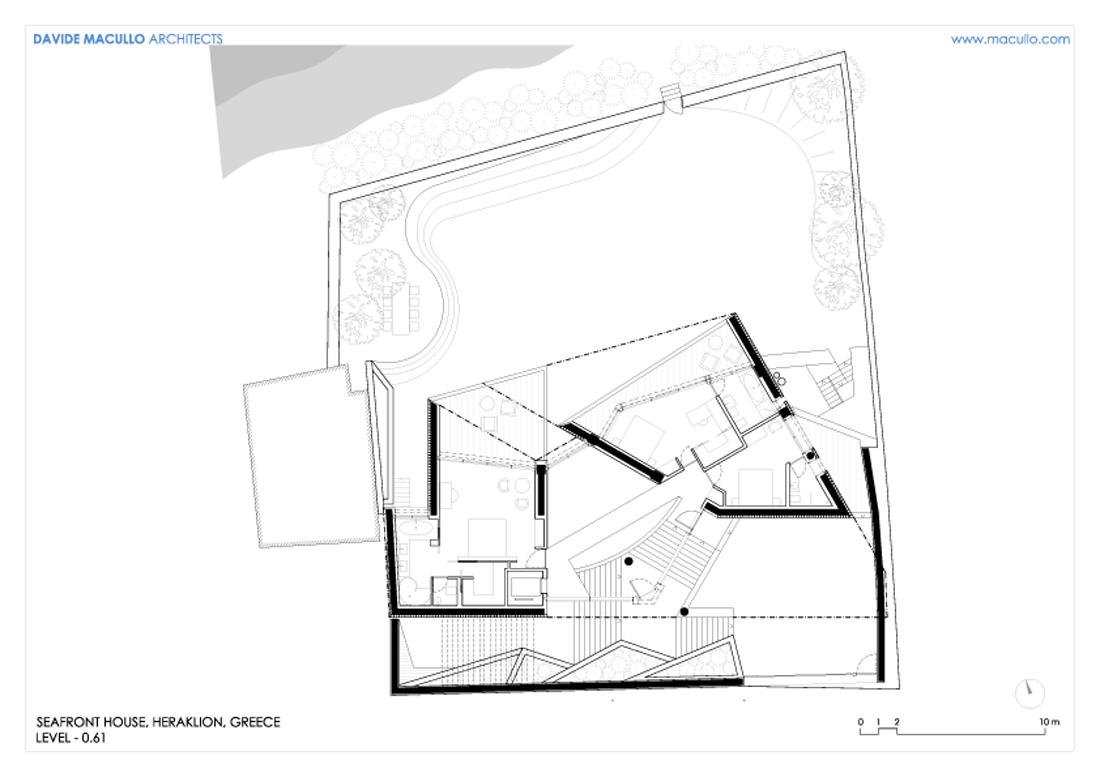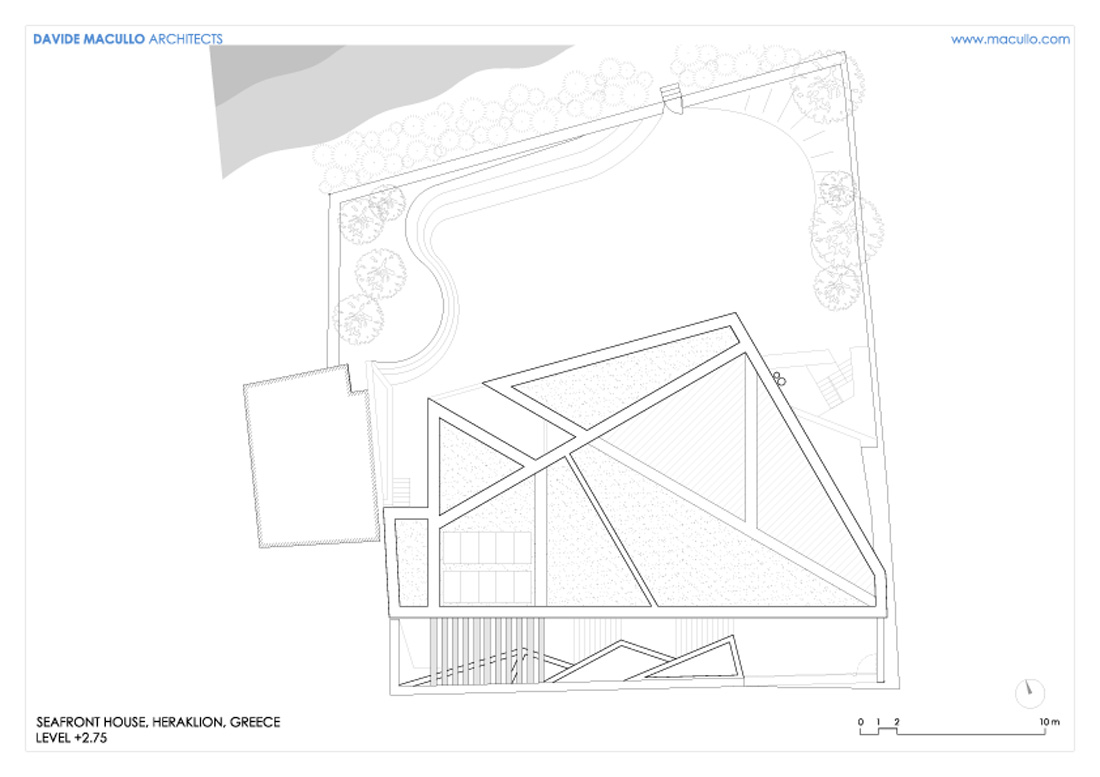 Credits
Architecture
Davide Macullo Architects, Lugano, CH
Makis Lahanas, Athens, GR
Principals: Davide Macullo, Makis Lahanas
Collaborators: Aileen Forbes-Munnelly, Michele Alberio
Client
Private
Year of completion
2019
Location
Heraklion, Crete, Greece
Total area
700 m2
Site area
1.045 m2
Photos
Fabrice Fouillet, Paris, FR
Project Partners
Main contractor
Berios S.A, Athens, GR: Civil engineer: Mihalis Karydakis, Electrical engineer + installations: Spyridon Markakis
Related posts
Powered by