The historic Schuster bakery has been reaching the limits of its production capacity for some time. Since production is to remain in Laatsch in any case, no expansion has been considered in recent years. The required premises are divided into 3 units:
– Production and picking
– Delivery and storage and personnel area
– office space
POSITION
The parcel lies in a north-south direction between the Adige and the mountain slope. The hall is therefore planned with a size of 20x63m in this direction on the plot boundary to the west (mountain slope). Due to the difference in terrain to the parking lot below, the hall has a partial basement (at the level of this parking lot). Storage and technical rooms as well as the staff rooms are located here. In front of it, there will be dedicated parking facilities for the staff. The office building is located on the southeast corner of the hall.
LAYOUT
The hall is to be constructed in concrete with a flat roof. Additional rectangular skylights are used for lighting The façade is designed with square windows or niches in 3 different sizes. The surface of the entire concrete structure is to be plastered off-white in the style of local plaster. Overall, a clear, minimalistic, elegant structure is to be created which, on the one hand, should not have an industrial character, but on the other hand should have a modern local touch A metaphor can only be used for the construction of the office building. The design and shape of this wood and glass building is vaguely reminiscent of a bread stand. The interior should not have an office character either, but rather a room character with a large conference table with shelves (Hurt) for bread and pastries.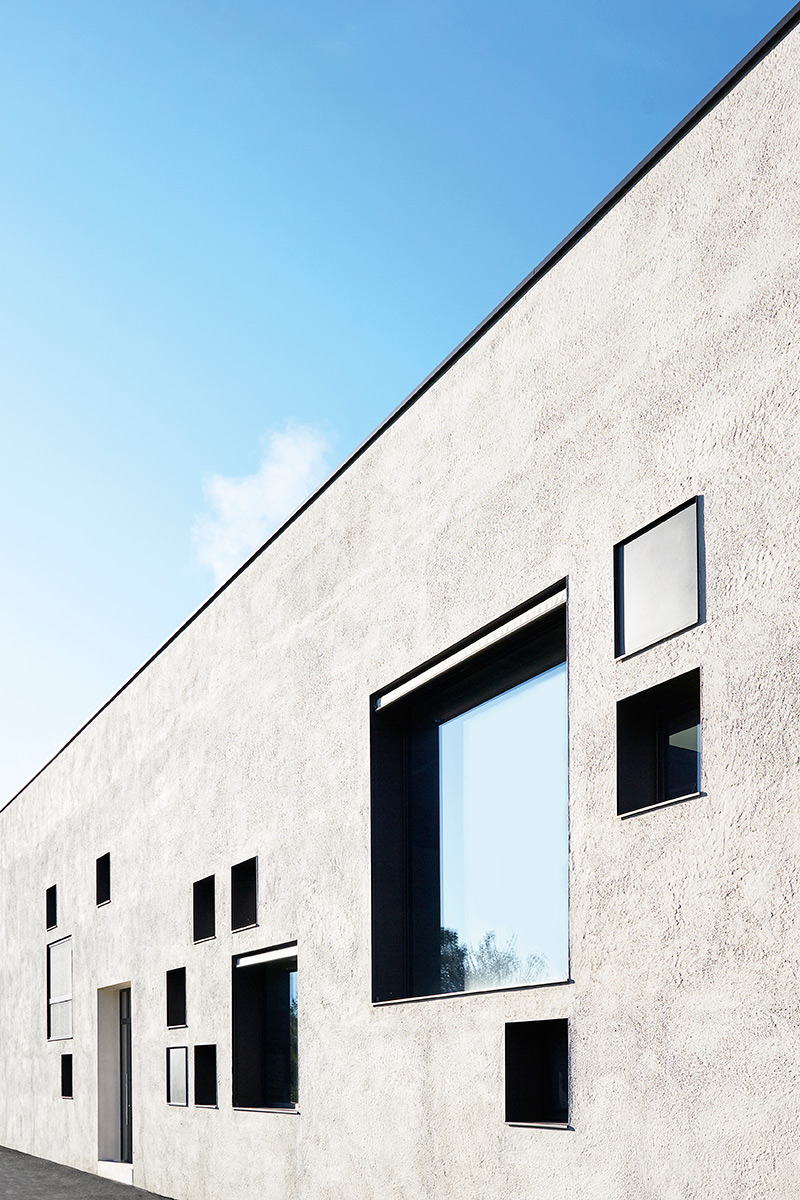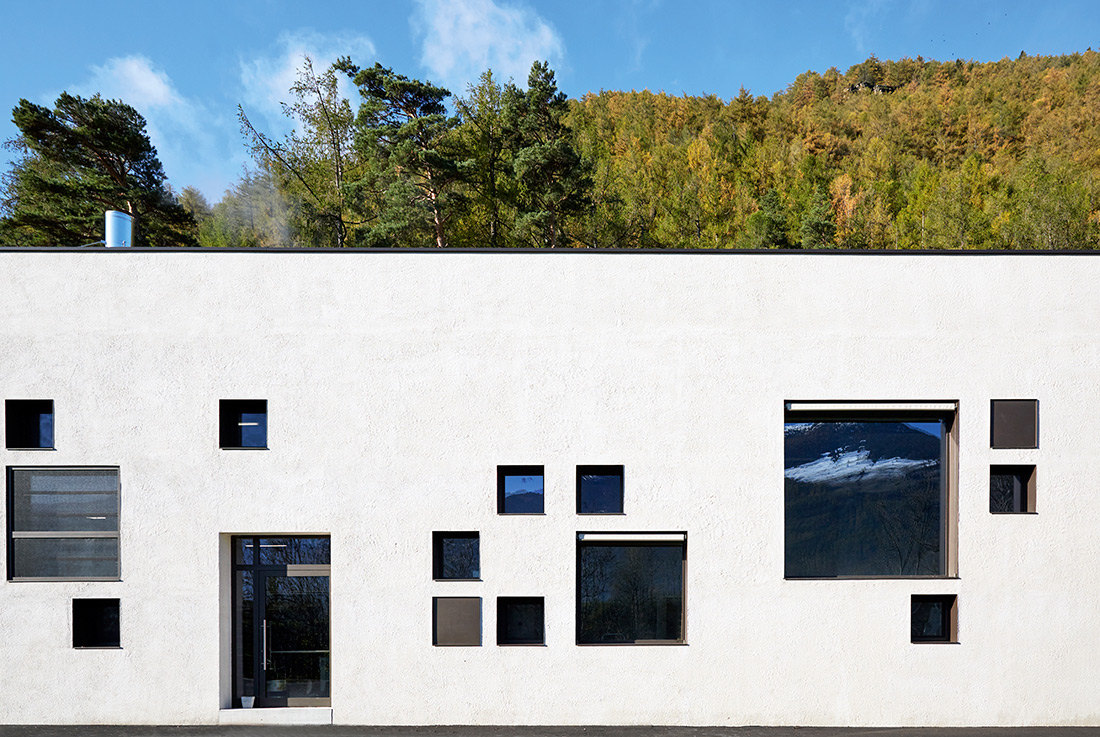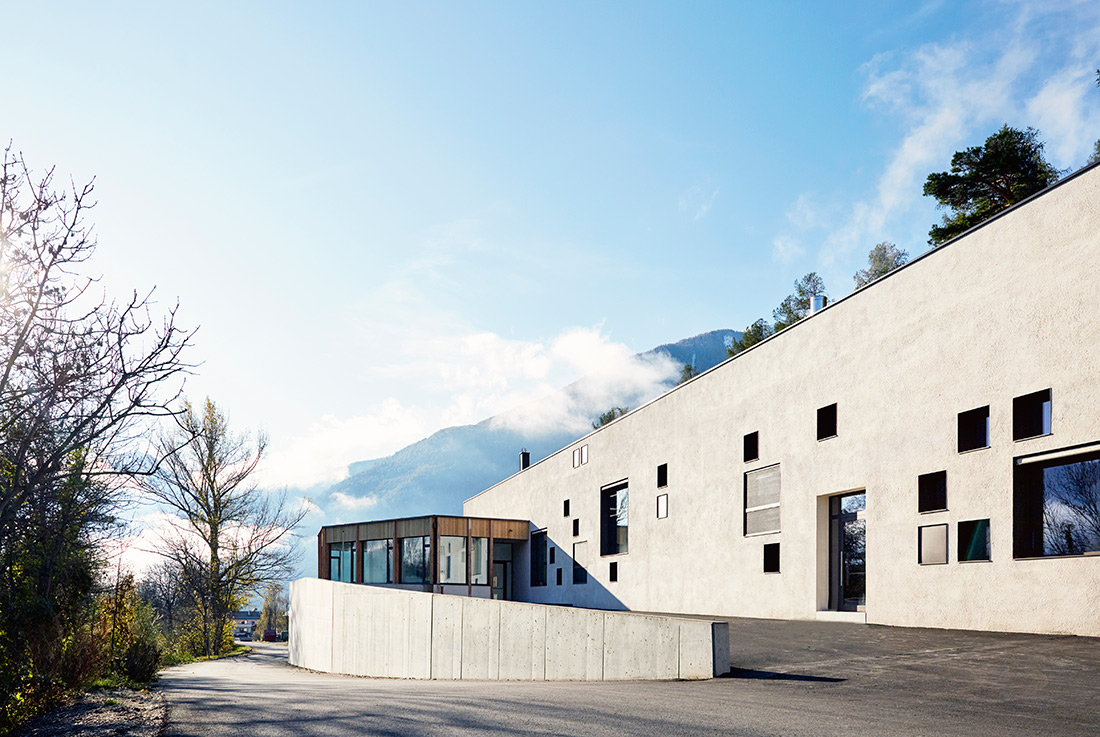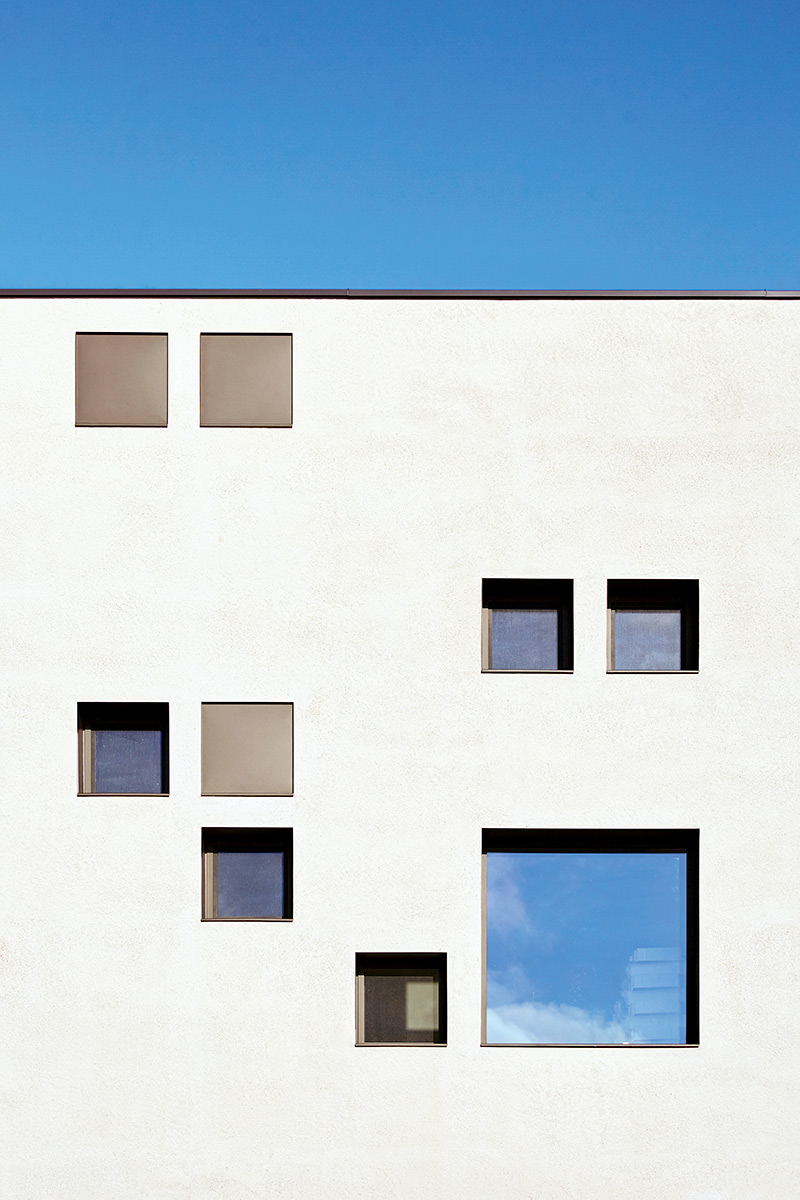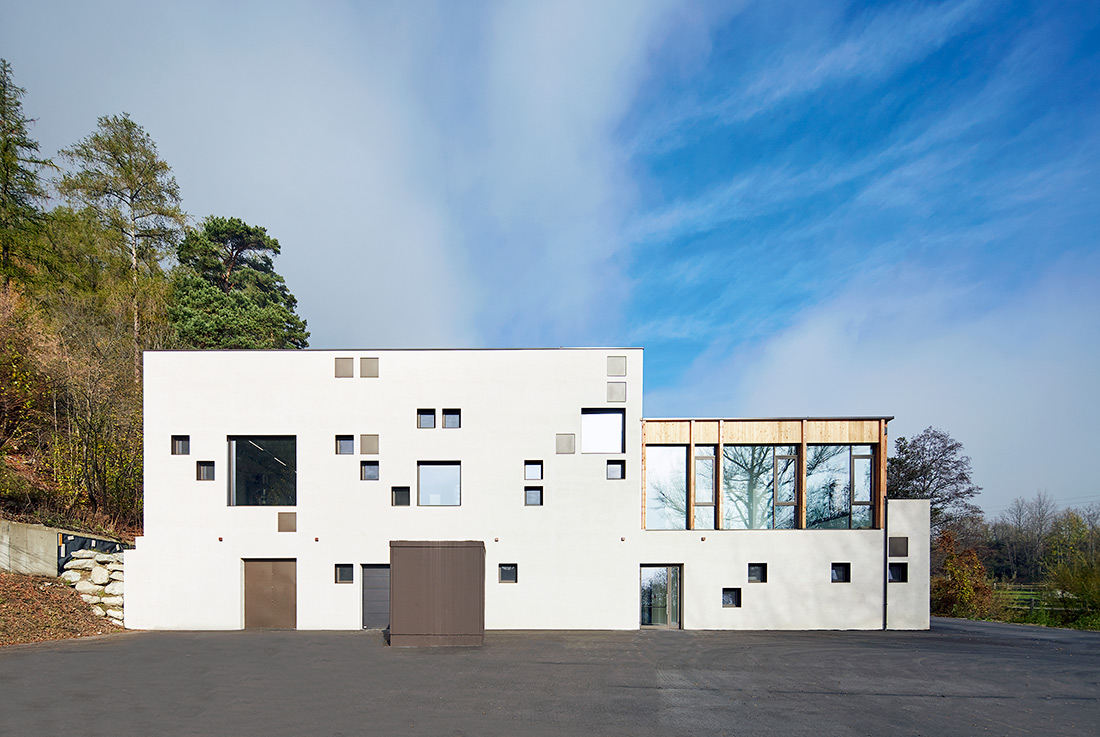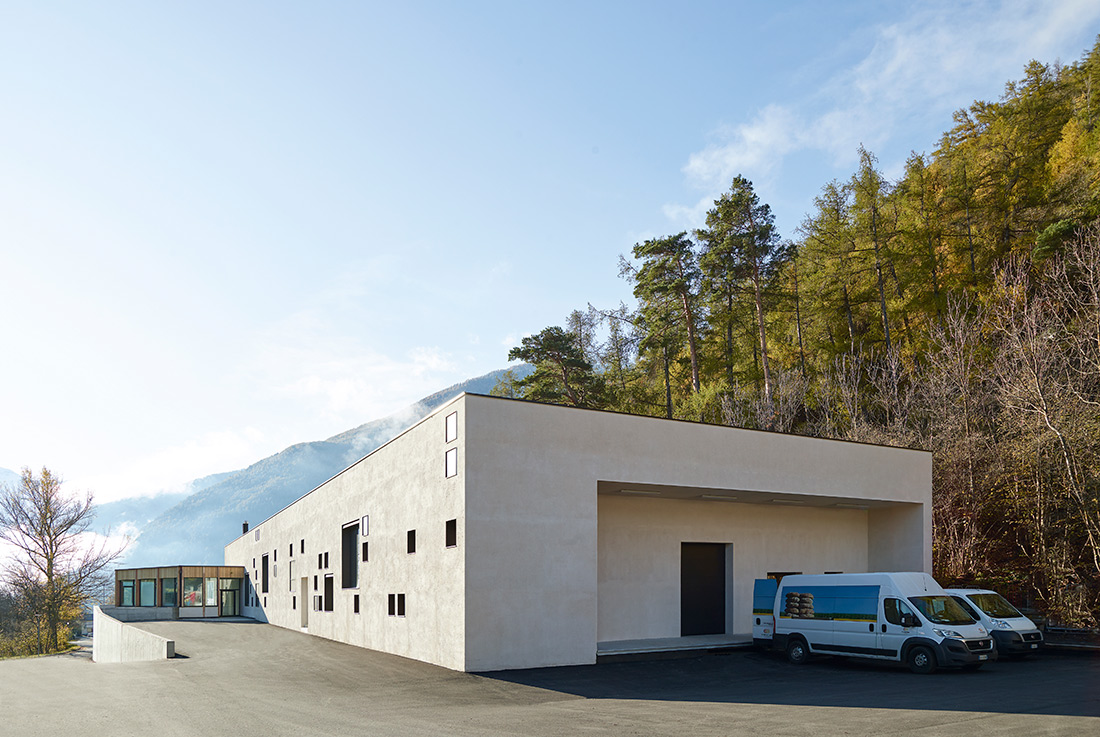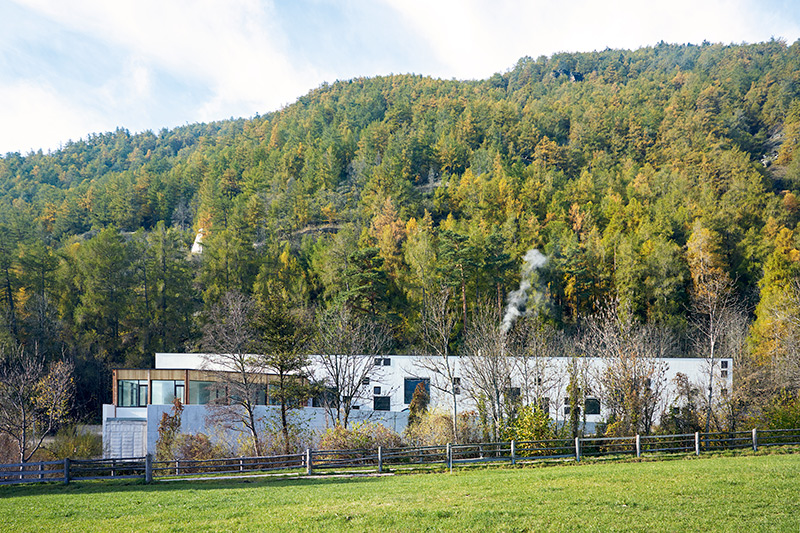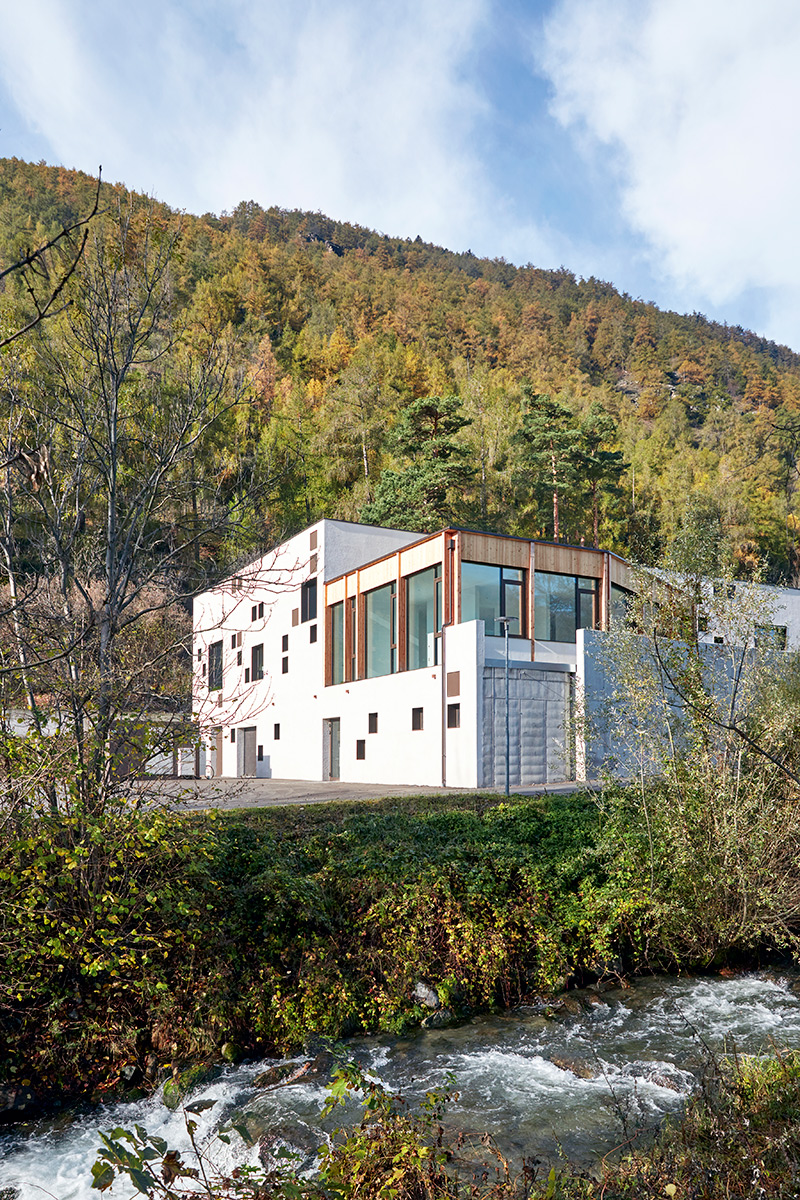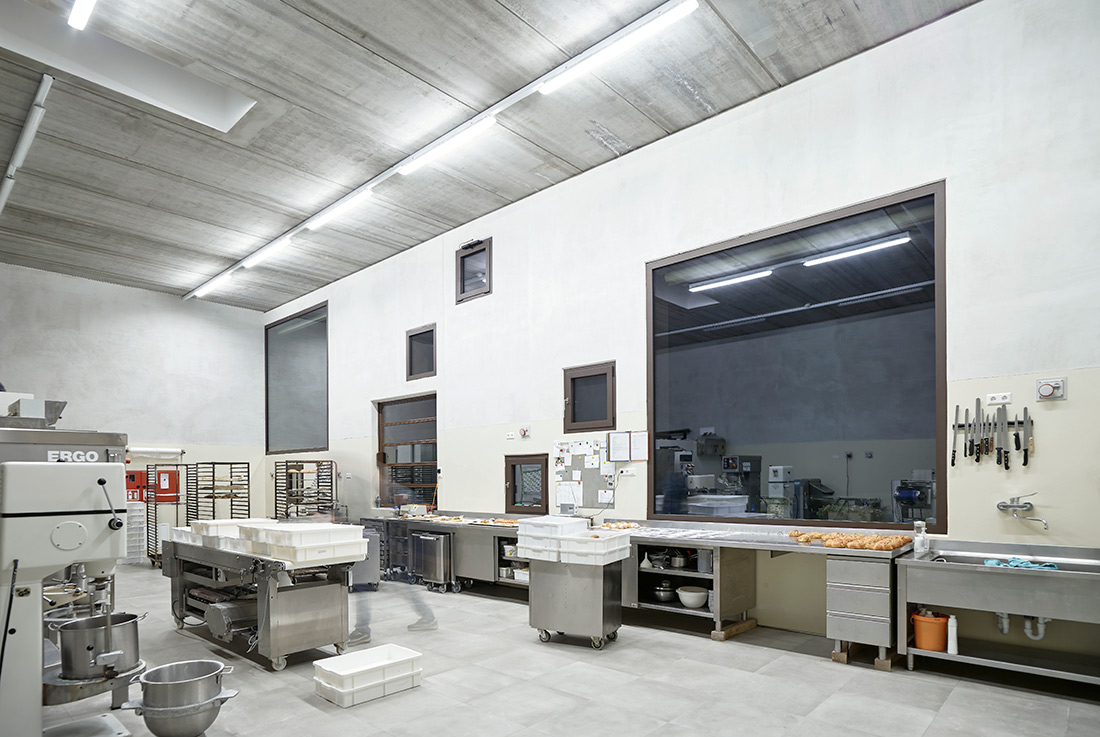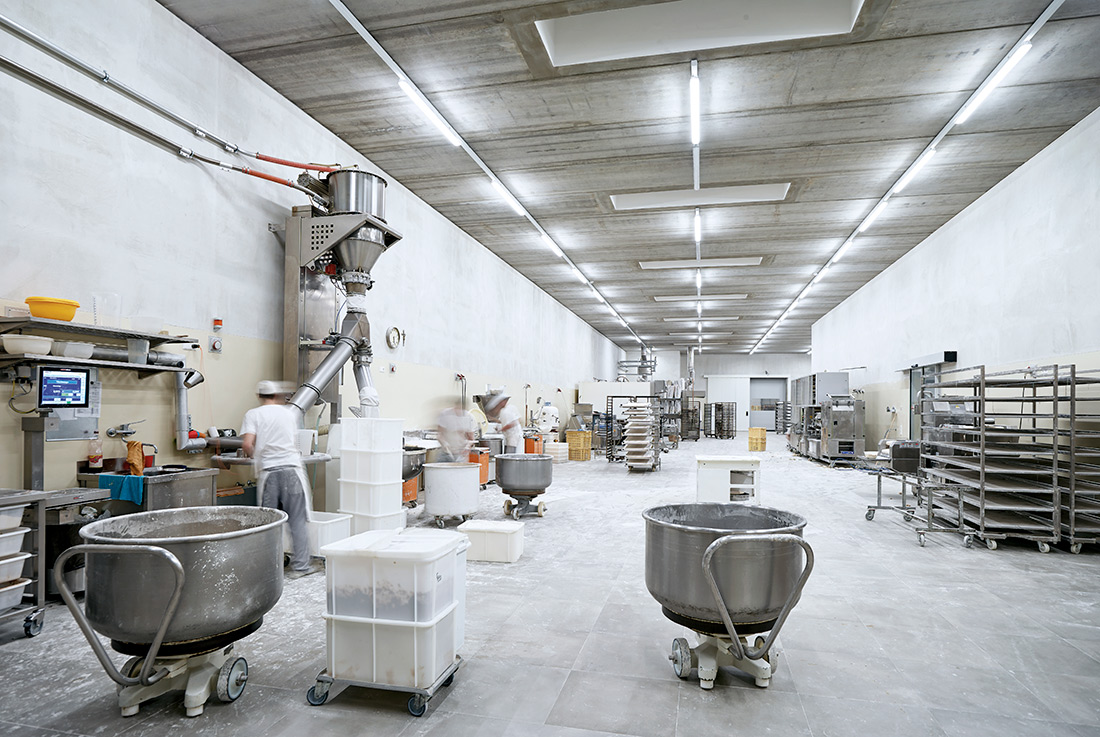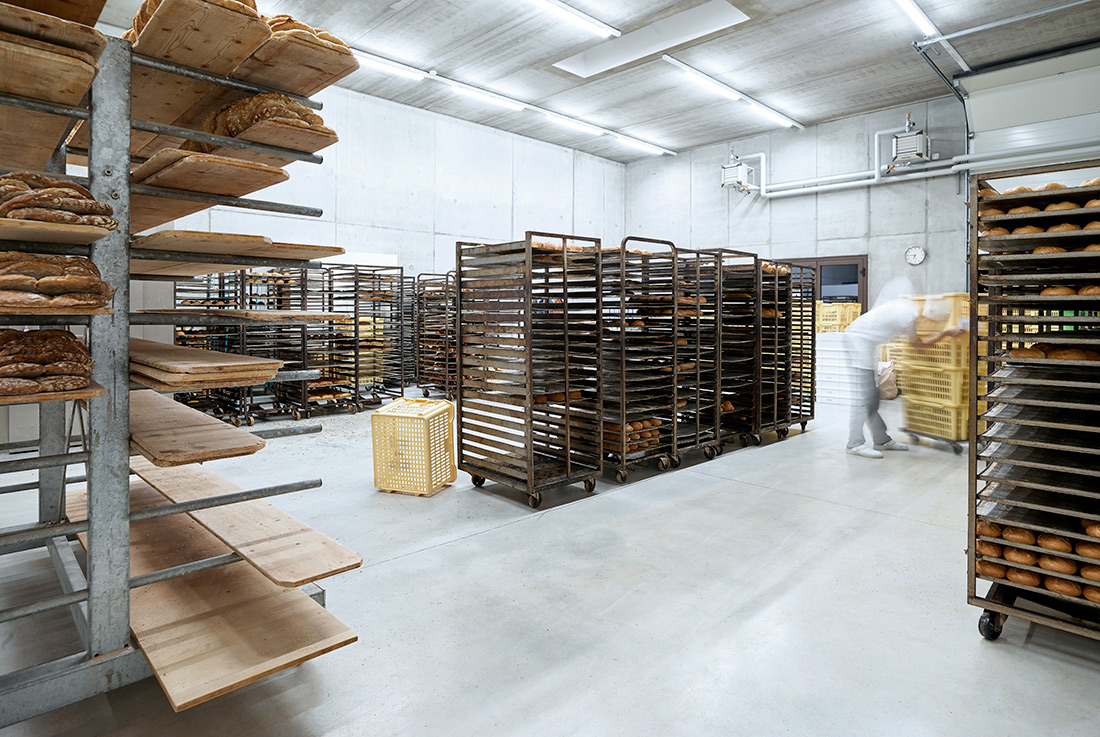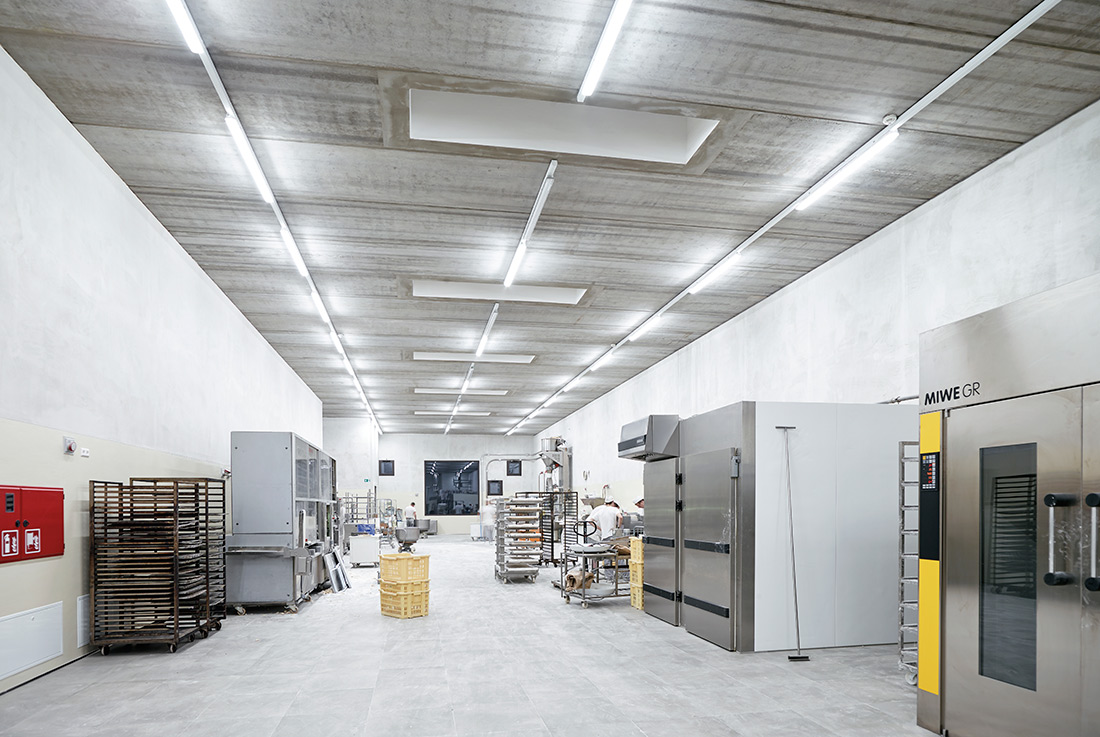 Credits
Architecture
Christian Kapeller
Client
Schuster Bakery
Year of completion
2020
Location
Malles Venosta, Italy
Total area
1.200 m2
Site area
4.000 m2
Photos
Unseen Views by Charis Solomou
Related posts
Powered by