Our goal was to adjust the characteristics and values of the traditional folk building of previous centuries to modern needs. The area which used to be dominated by agricultural activity with the changing of economy suffers from depopulation. Thus it is of utmost importance to create an alternative of country life.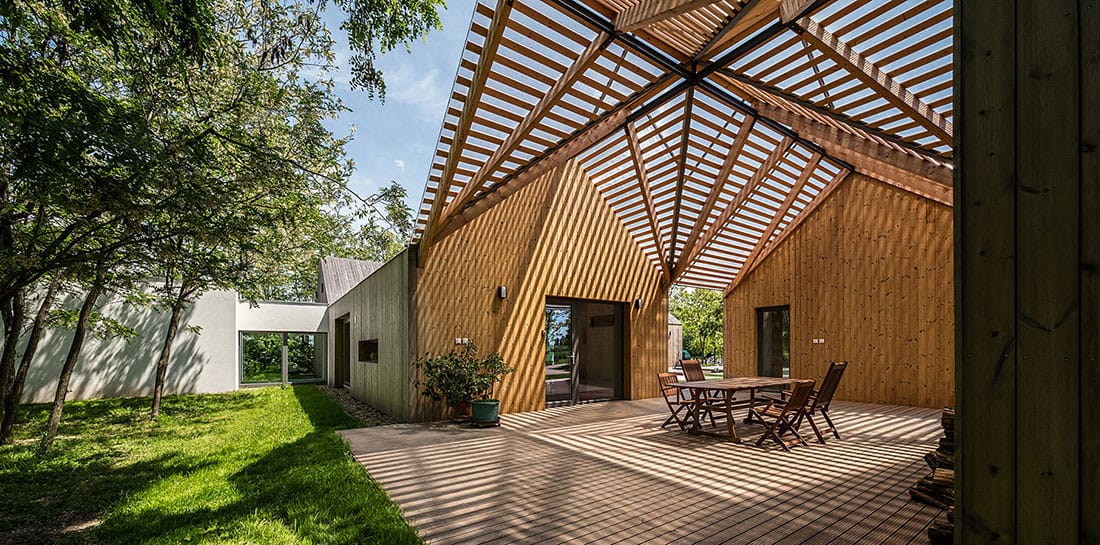 The orientation of the new building is identical to that of the old one. Locating the house we thoroughly studied the spot so that the minimum number trees would be cut away.
The major factors we considered when designing were a minimalist ground-plan and the integration of basic forms – yet keeping in mind that a warm and intimate atmosphere is what we want to achieve.
The shape of the cross section copies that of the traditional farm houses. The panelling is homogeneous: the roof, the walls and the pavements around the house are made of Siberian red pinewood with the exception of the library which appears as a white cube referring to urban architecture.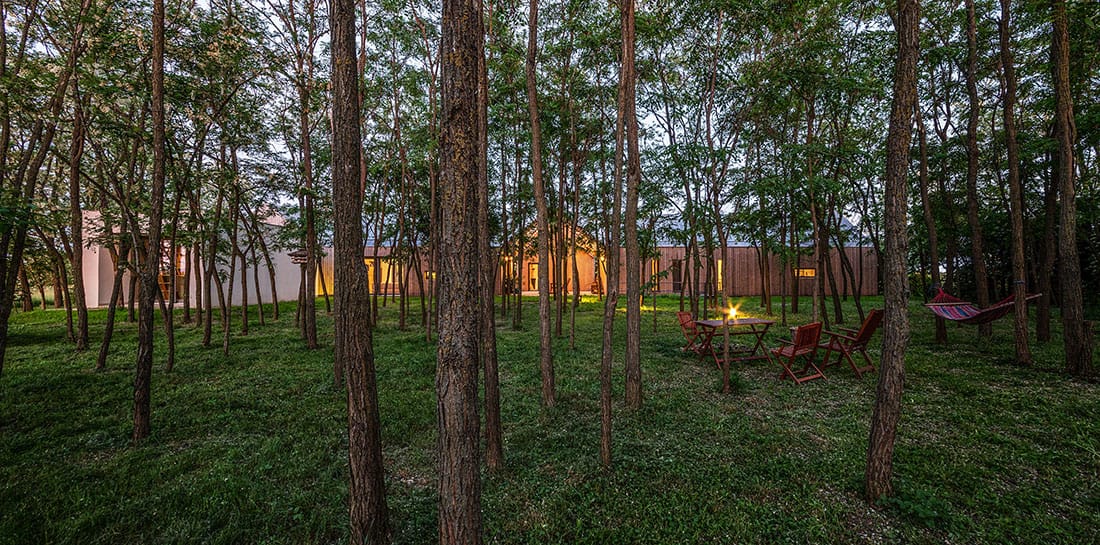 Units with different functions are located in different wings of the house. We located these units so that the spaces between them can communicate with the outer environment. There is a separate wing for the garage and the guest rooms, and there is a so called club located separately from family's direct living environment: the sitting/ dining-room and the bedrooms. In the outer courtyard marked out by the club, the sitting-room and the bedrooms there is a pool and several terraces of different height.
The windows opposite one another provide a light inner space during every hour of daylight and they surprise us with an interesting view penetrating through club and sitting room.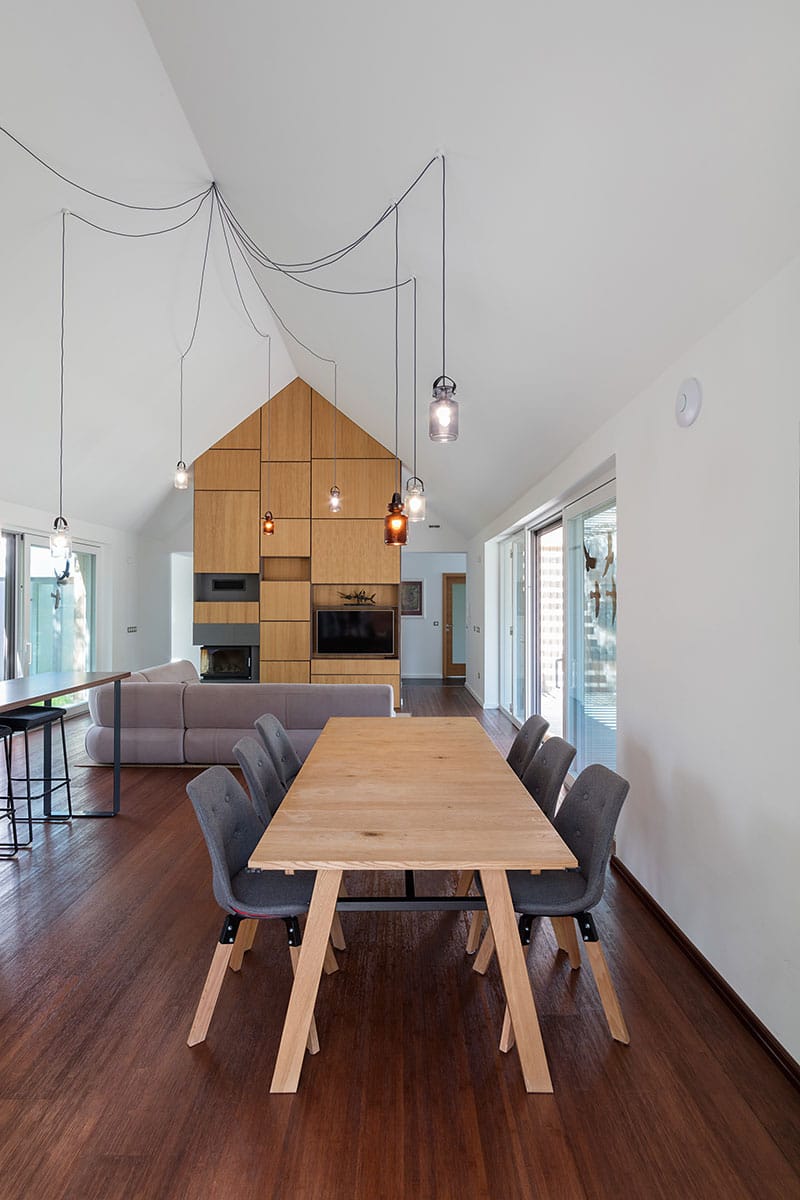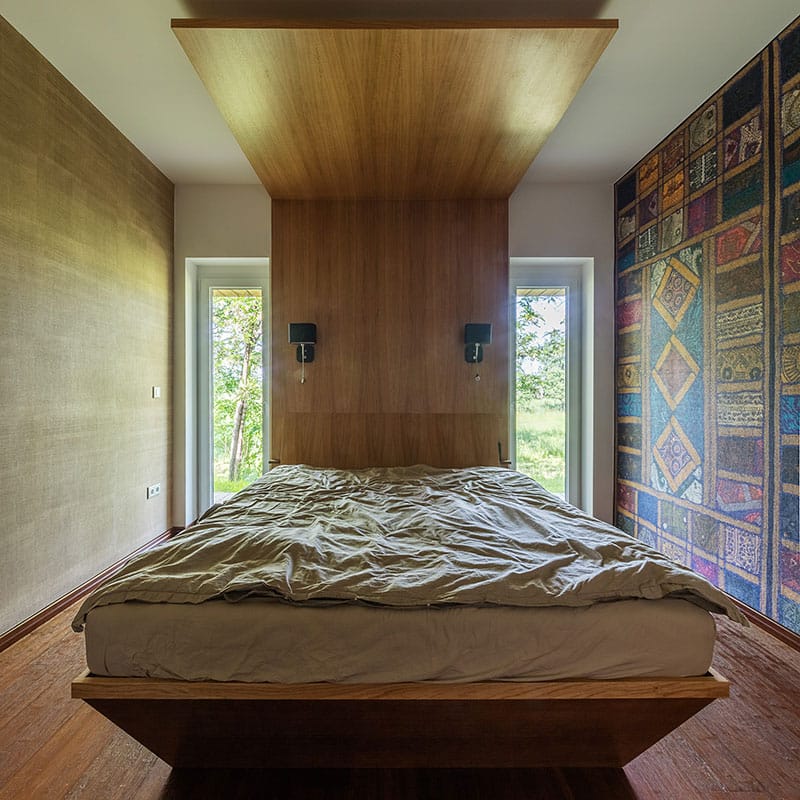 FILE
Architecture: András Varsányi, Péter Pozsár, Norbert Vas
Construction supervisor: Gábor T. Kis.
Photos: Tamás Bujnovszky
Year of completion: 2016
Location: Algyő, Hungary