This story begun in 1967, when a 10-million-year-old skull fragment was found. Within the area of the former mine, we started planning the new exhibition site in 2012. This building is one of the first stages of a large-scale landscape design and revitalization project, which deals with one of the most underdeveloped regions of Hungary, located on the north-eastern border of Borsod-Abaúj-Zemplén County. From the perspective of the architectural concept, the first task was to designate the sites for construction. They were chosen in order to emphasize dialogue with the surroundings, vistas and views, the history of the mine, and the natural and industrial heritage of the area. A disability-friendly ramp system connects the visitor centre with the main building, which showcases the already excavated part of the palaeontological site, and protects the rest. A study trail, several lookouts, and resting points were realized, all made of pigmented concrete referring to the colour of iron ore.
What makes this project one-of-a-kind?
One of the most important questions that emerged through the design process was the question of time. How to design a building that relates to a period 10 million years ago, long before the human era? Our answer was a series of pretenseless buildings with elementary rectangular forms. These straightforward masses give certain timelessness to the architecture, while the setting ensures harmony with the historical landscape and the industrial site.
Text provided by the architects.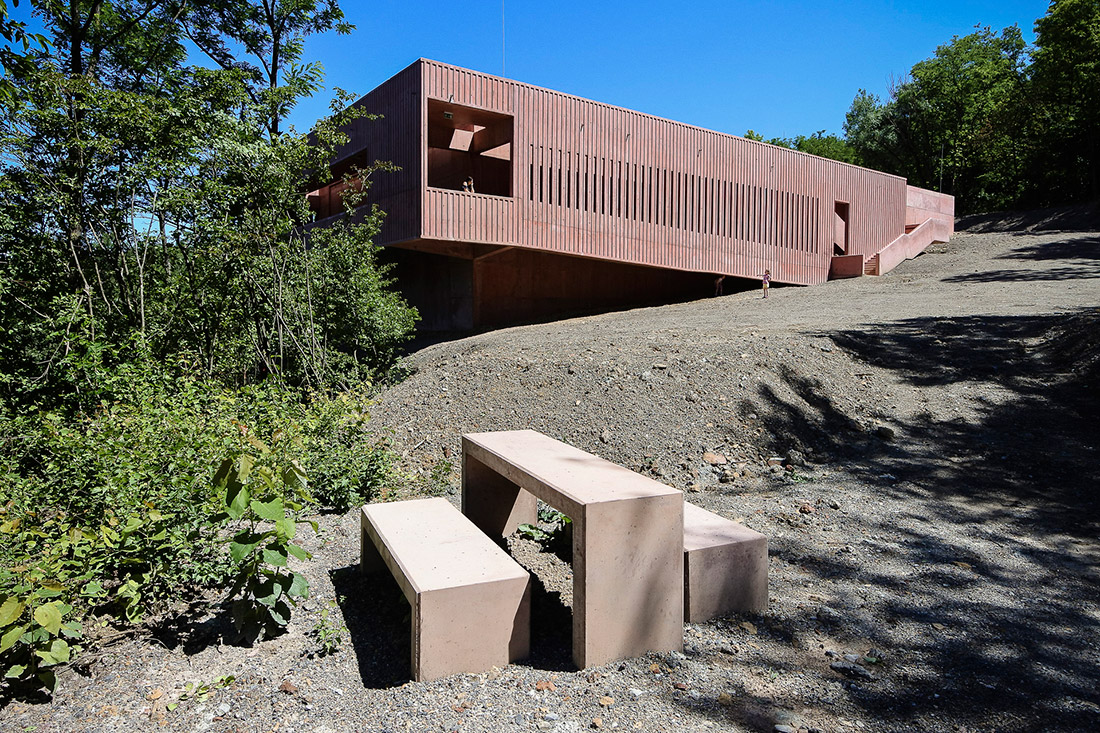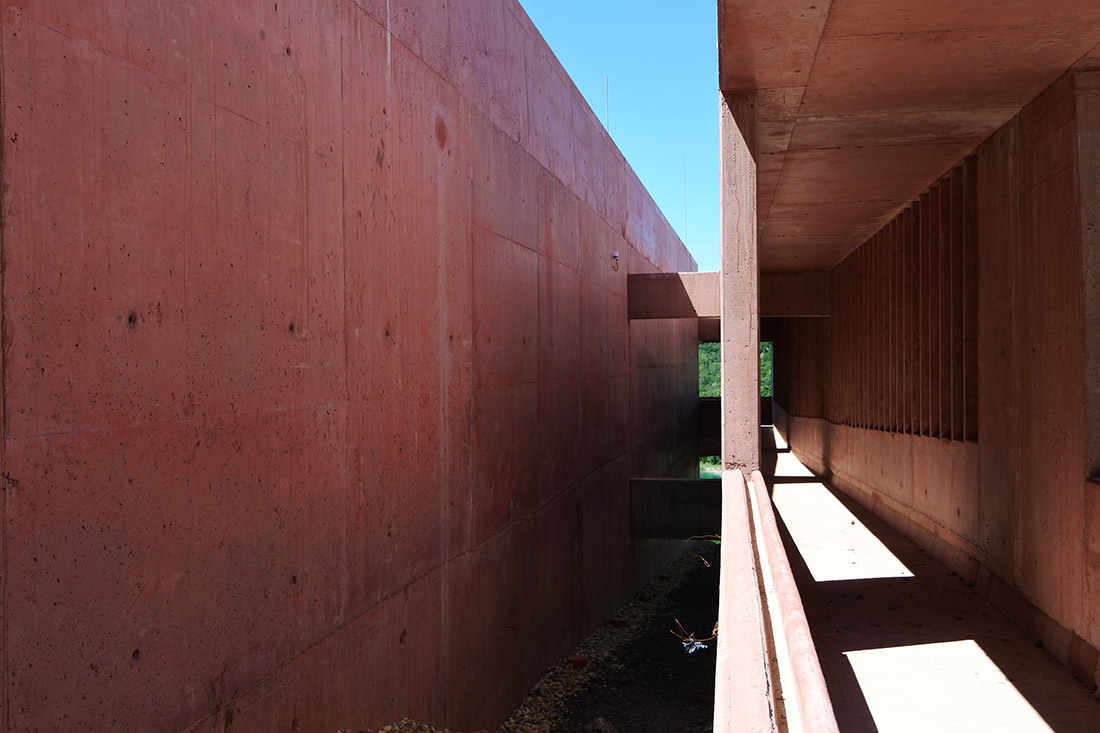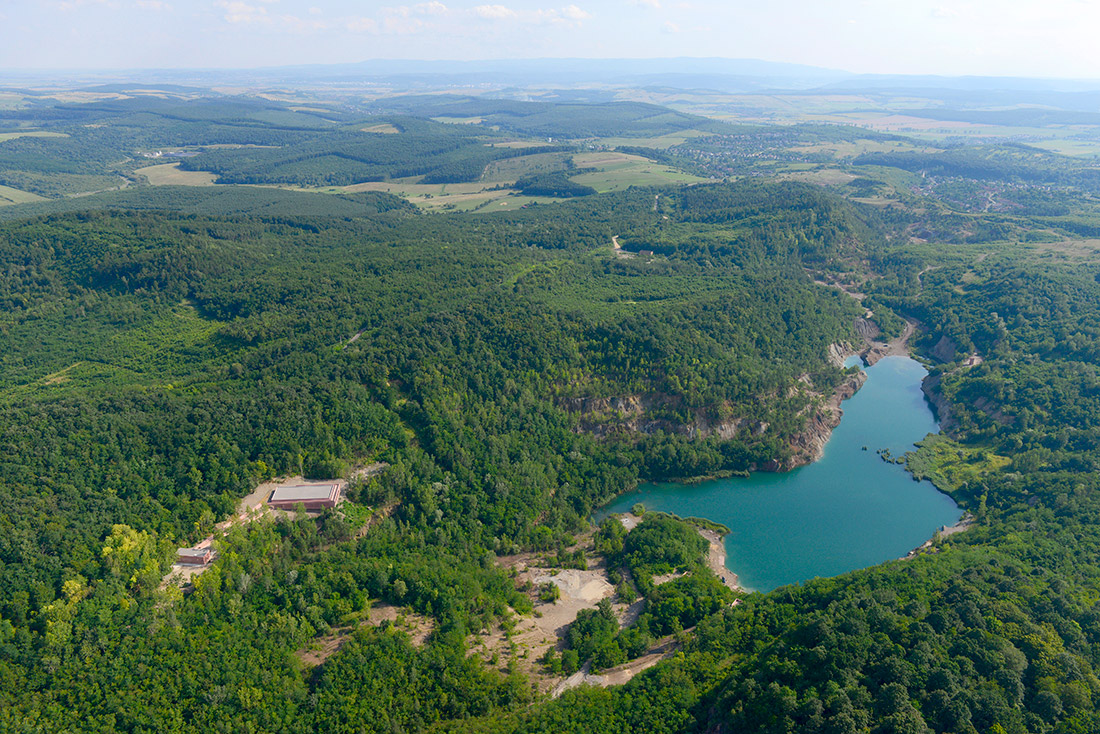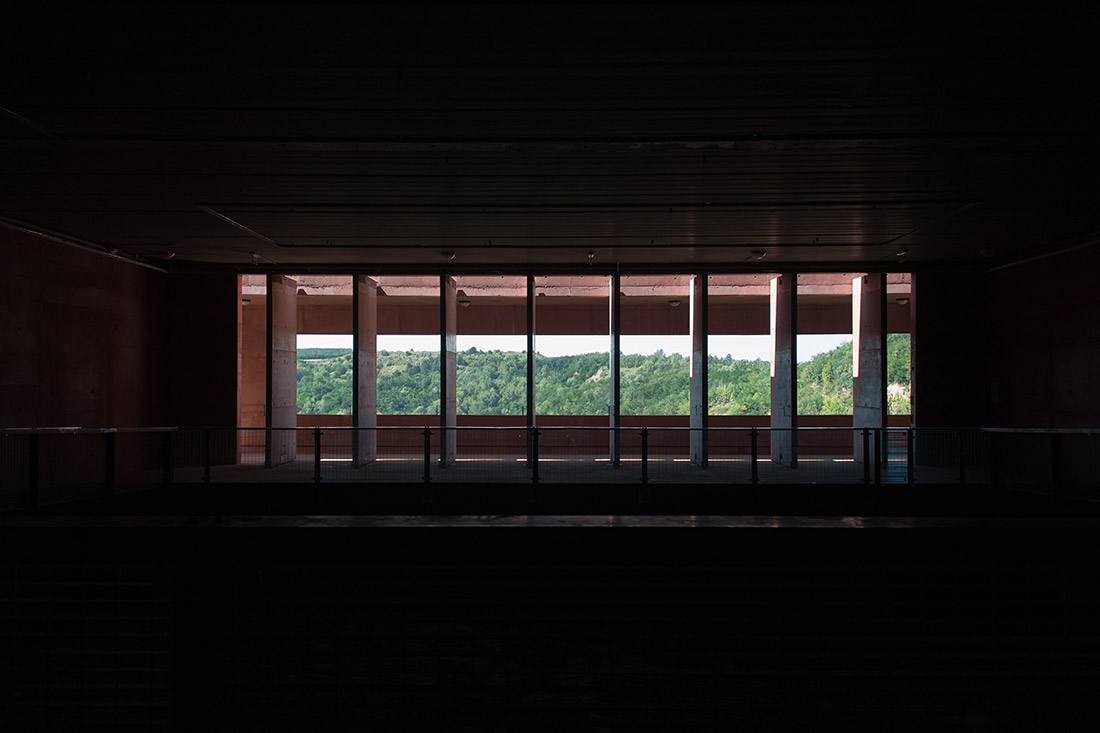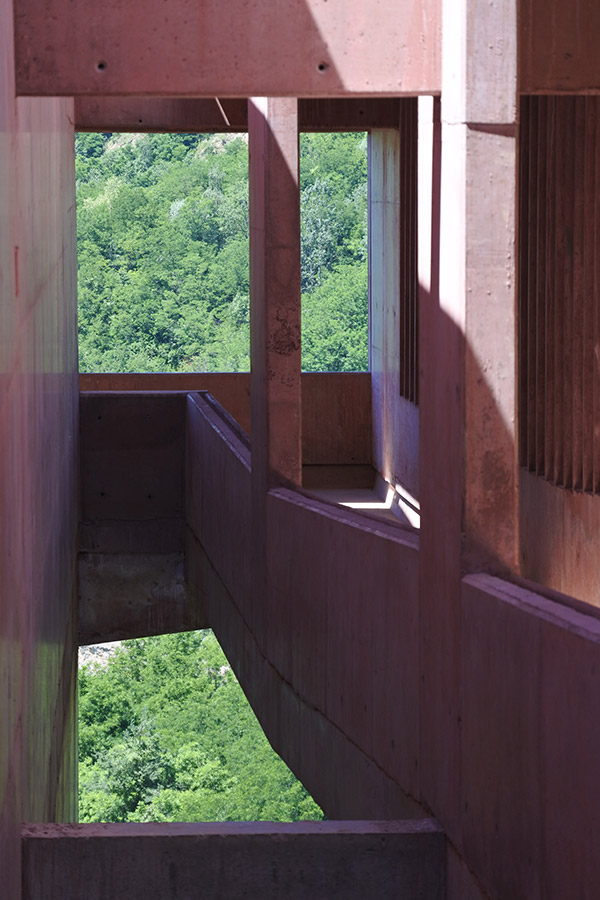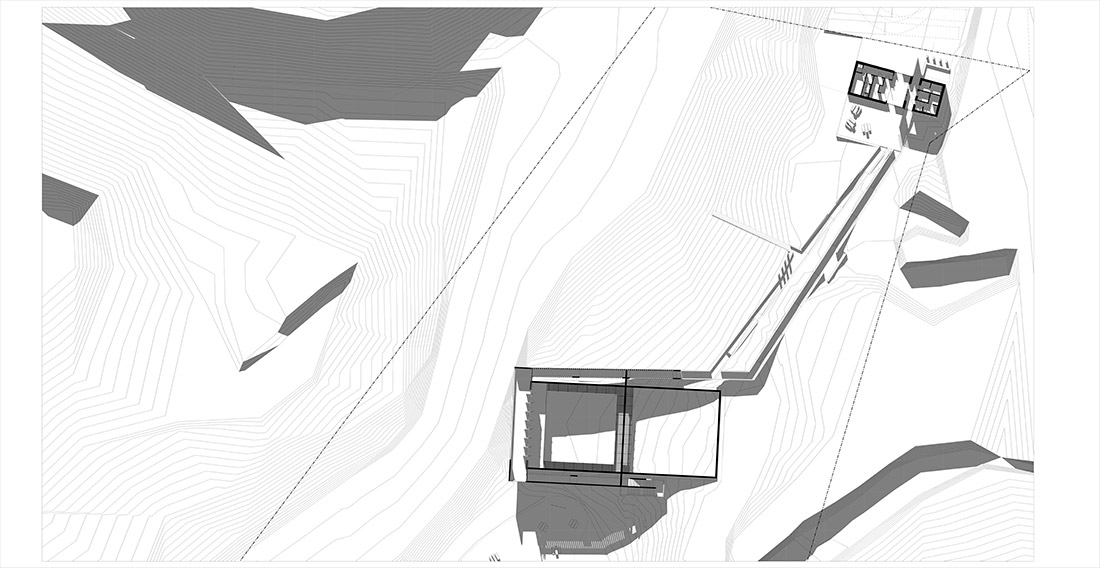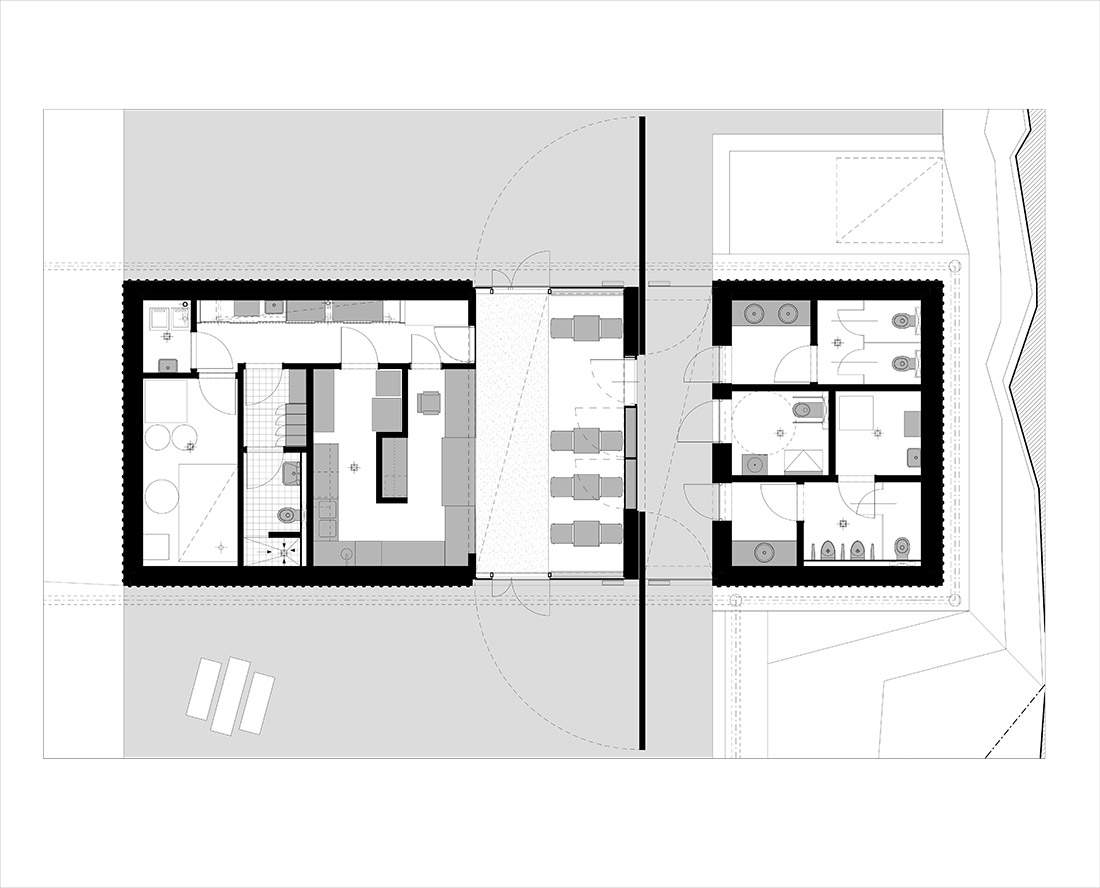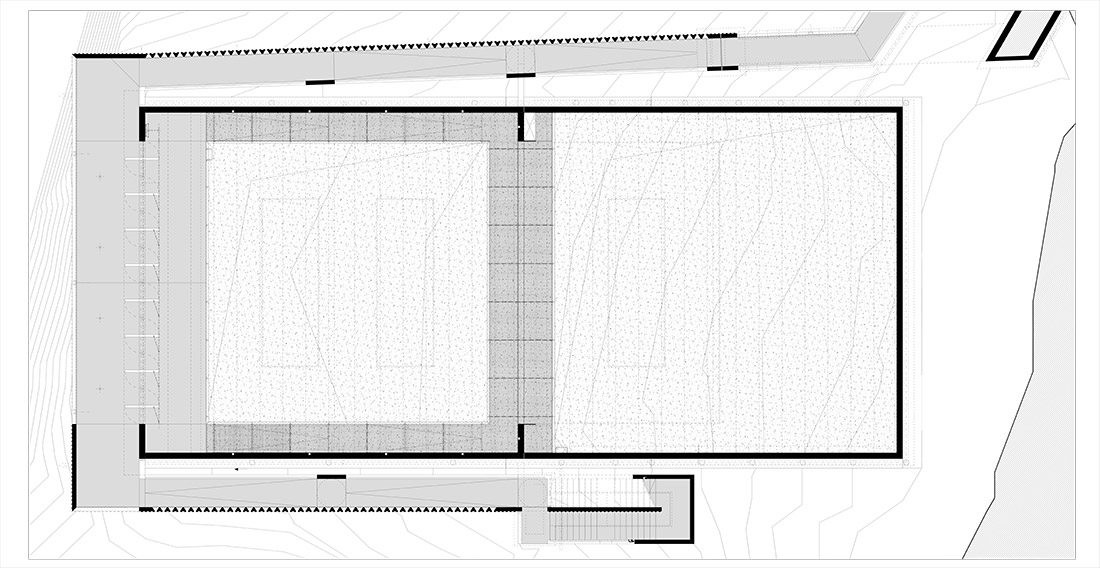 Credits
Architecture
Narmer Architecture Studio – Dr. Zsolt Vasáros, Emőke Bandur-Juhász, Ágnes Eiszrich, Anna Kőnig, Zsolt Megyesi, Gábor Nagy, Áron Sasvári, Anikó Somlai, Bence Török
BORSOD2050 project – Doctoral School of Architecture at BME – Gabriella Antal, Veronika Borzsák, Tibor Tánczos, Piroska Varga
Client
Municipality of Rudabánya
Year of completion
2016
Location
Felsőtelekes, Hungary
Area
Total area: 1548 m2
Site area: plot: 2 ha, landscape design area: 75 ha
Photos
János László (Civertan), Klára Lovas, Zsolt Vasáros
Project Partners
OK Atelier s.r.o., MALANG s.r.o.
Related posts
Powered by