By using a modest design of the basic building body and the strategic positioning of supplementary facilities to articulate the borders of the plot, we have essentially aspired to establish the much-needed distance that a residential villa simply must have from the relatively loosened context. A large front garden, a clearly articulated entrance and an artistically designed façade are the main elements with which we address the 'lost' and unfortunately devalued typology. A large living room occupies the entire ground floor area, the children's bedrooms are located on the first floor, while the top terrace floor is reserved for the master bedroom. The special feature of this building is the "honeycomb" structure made of reinforced concrete, which acts as an extension of the children's bedrooms and provides good natural shading for the south-facing rooms. The design of the terrace floor is decidedly introverted, with no openings on the exterior of the structure. The only exceptions are the two deep terraces accessible from the master bedroom, which look out to Ljubljana Castle on one side and Cankarjev vrh above Rožnik on the other.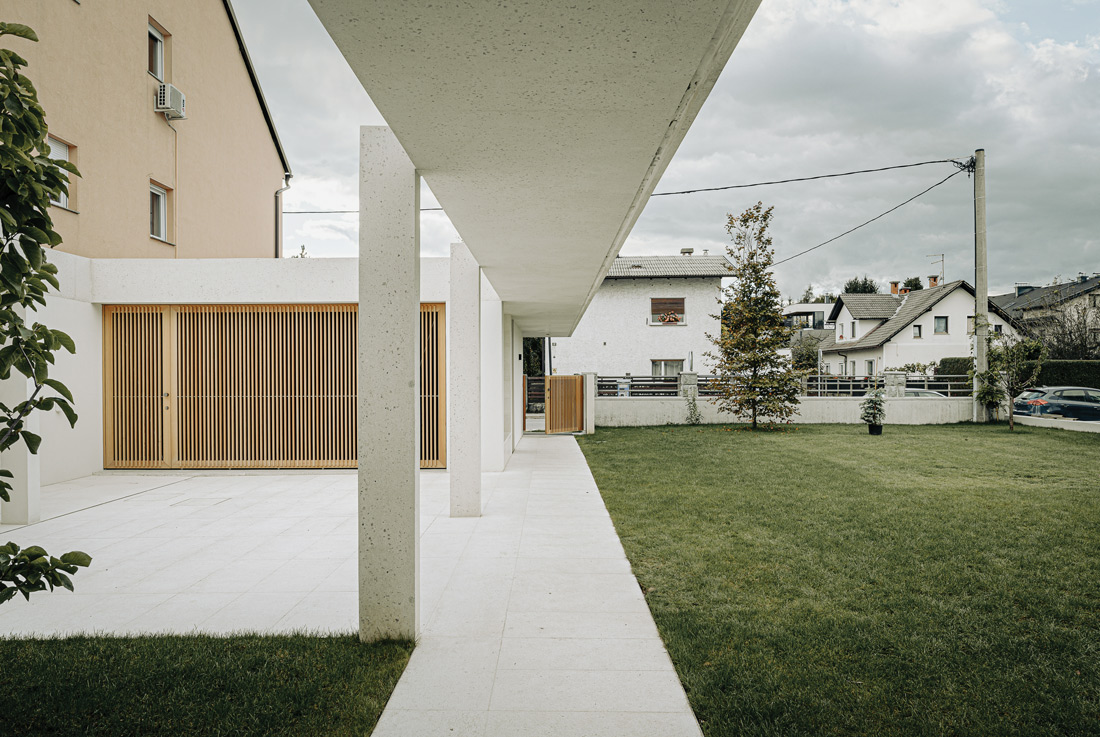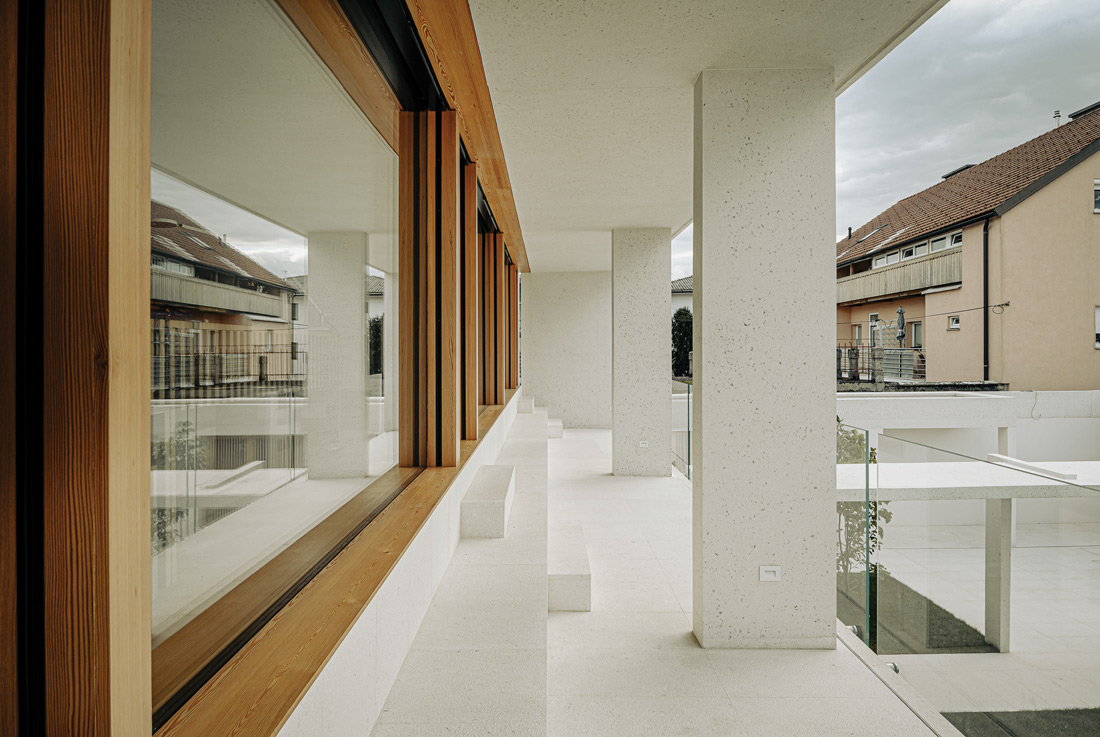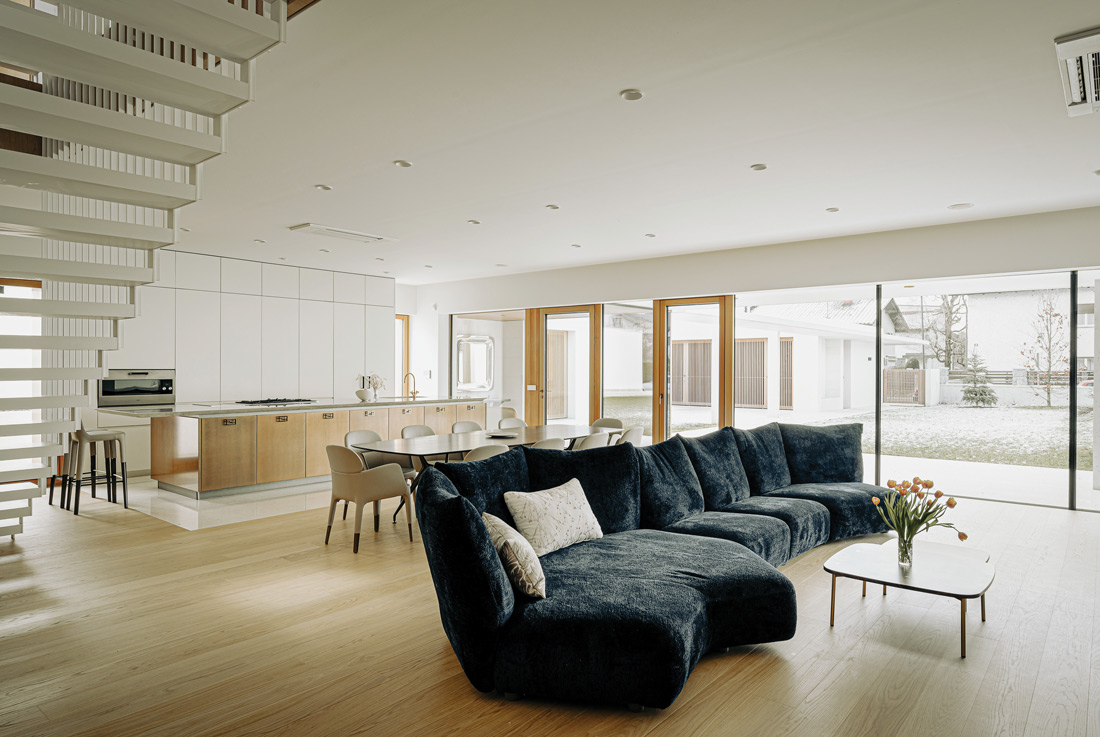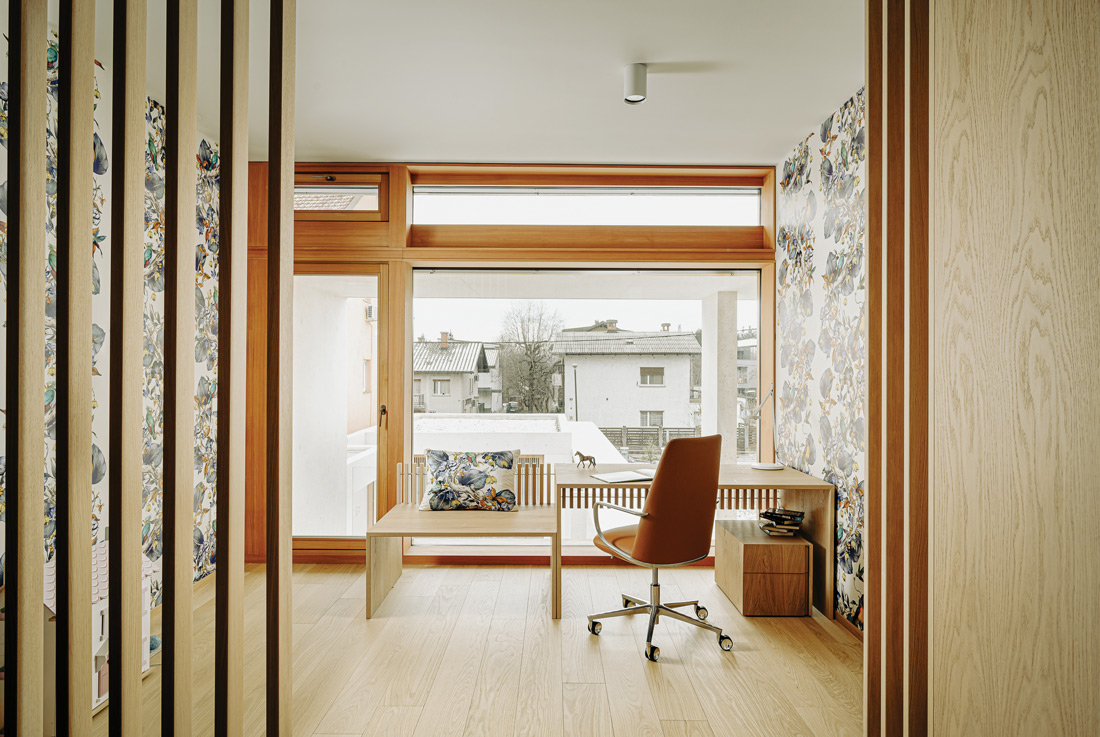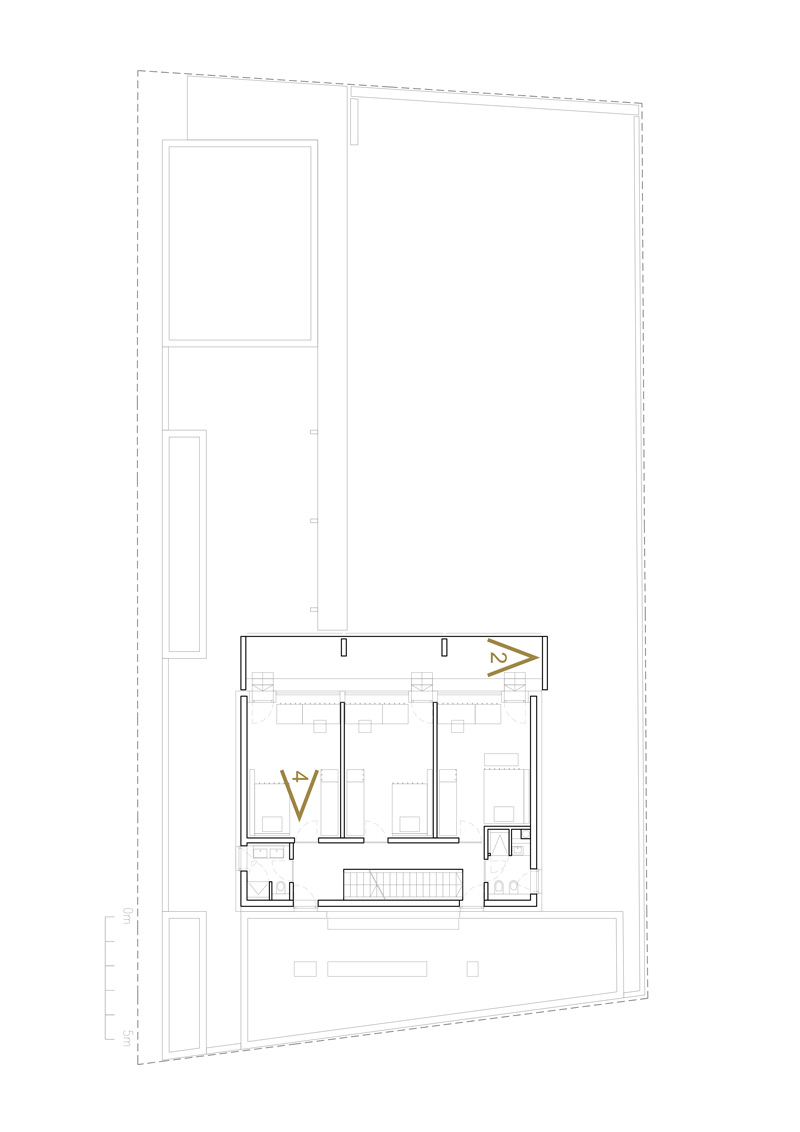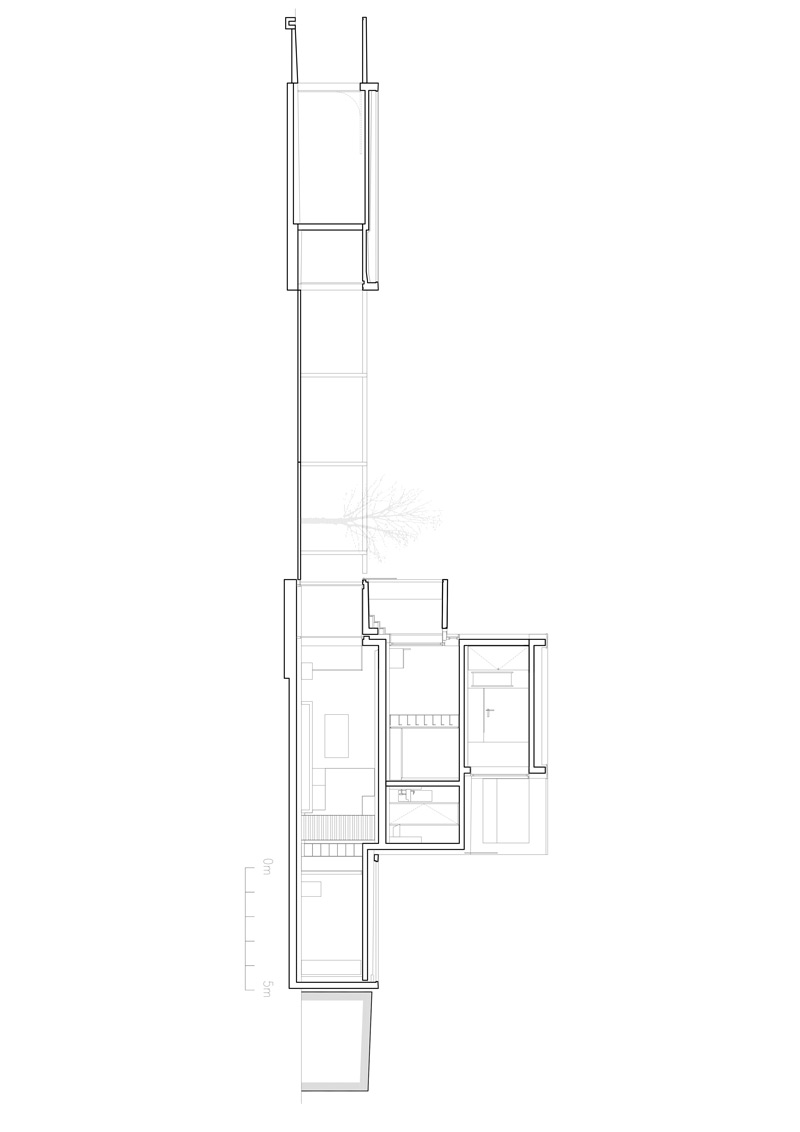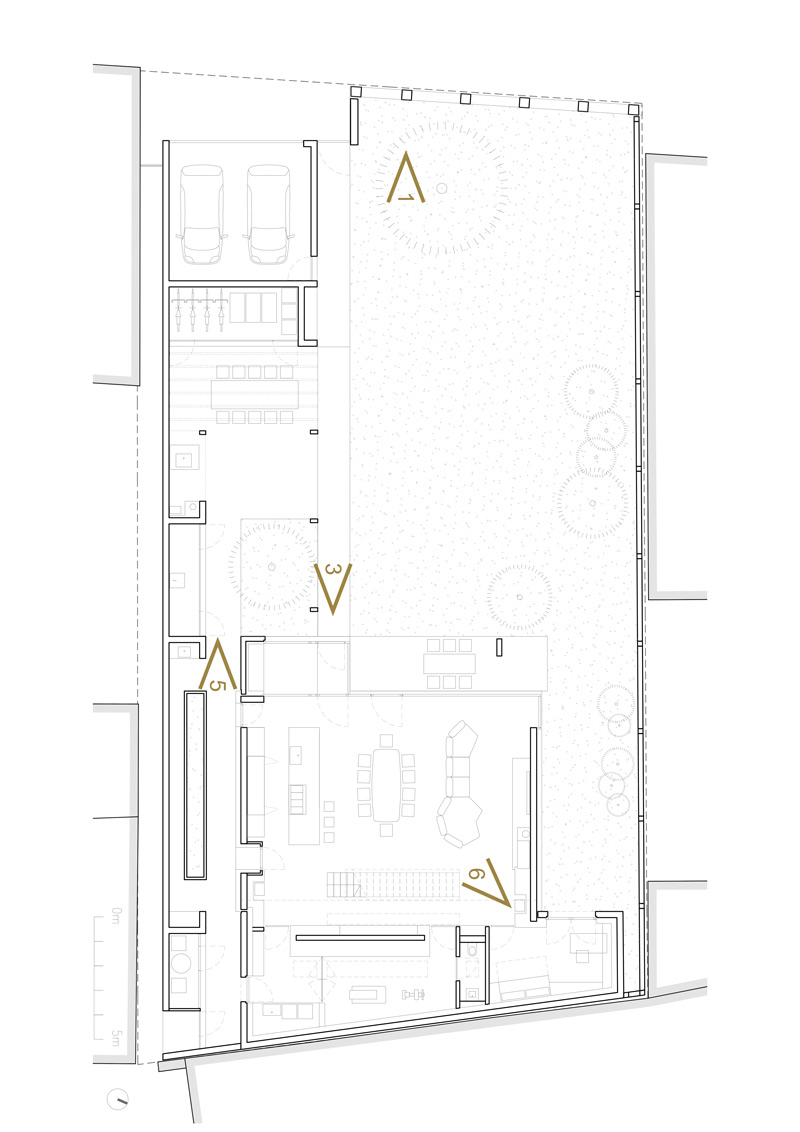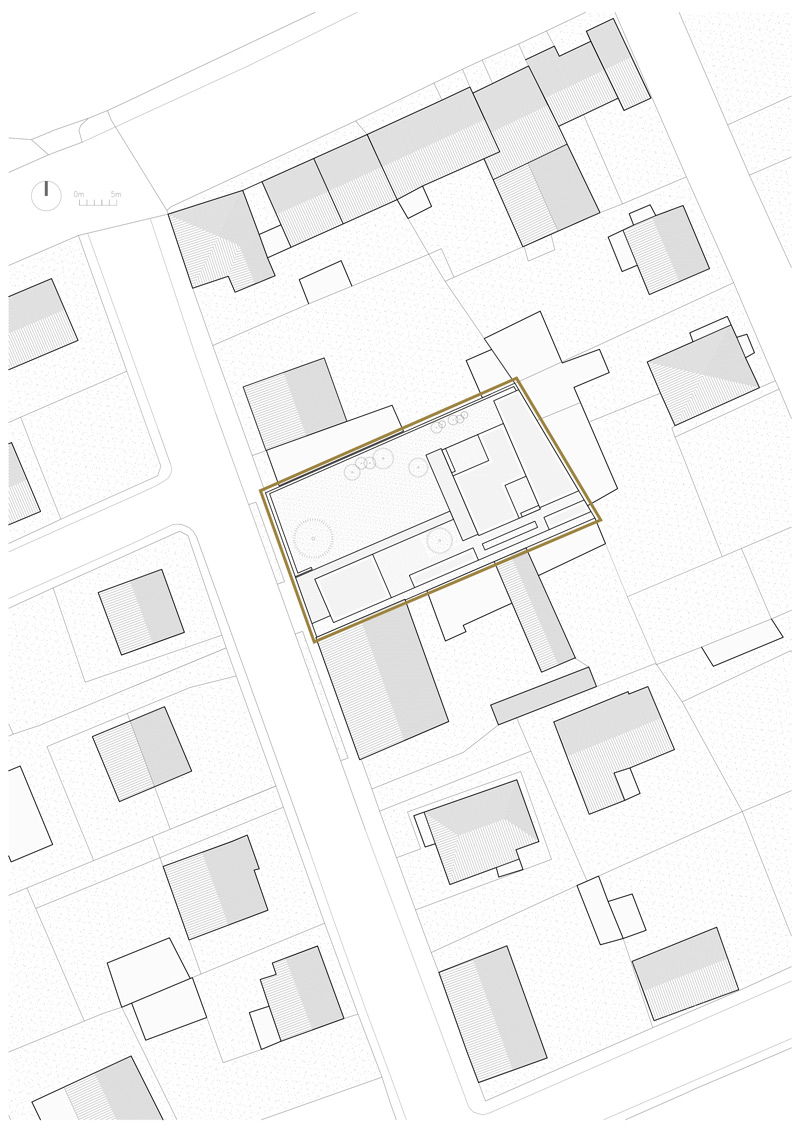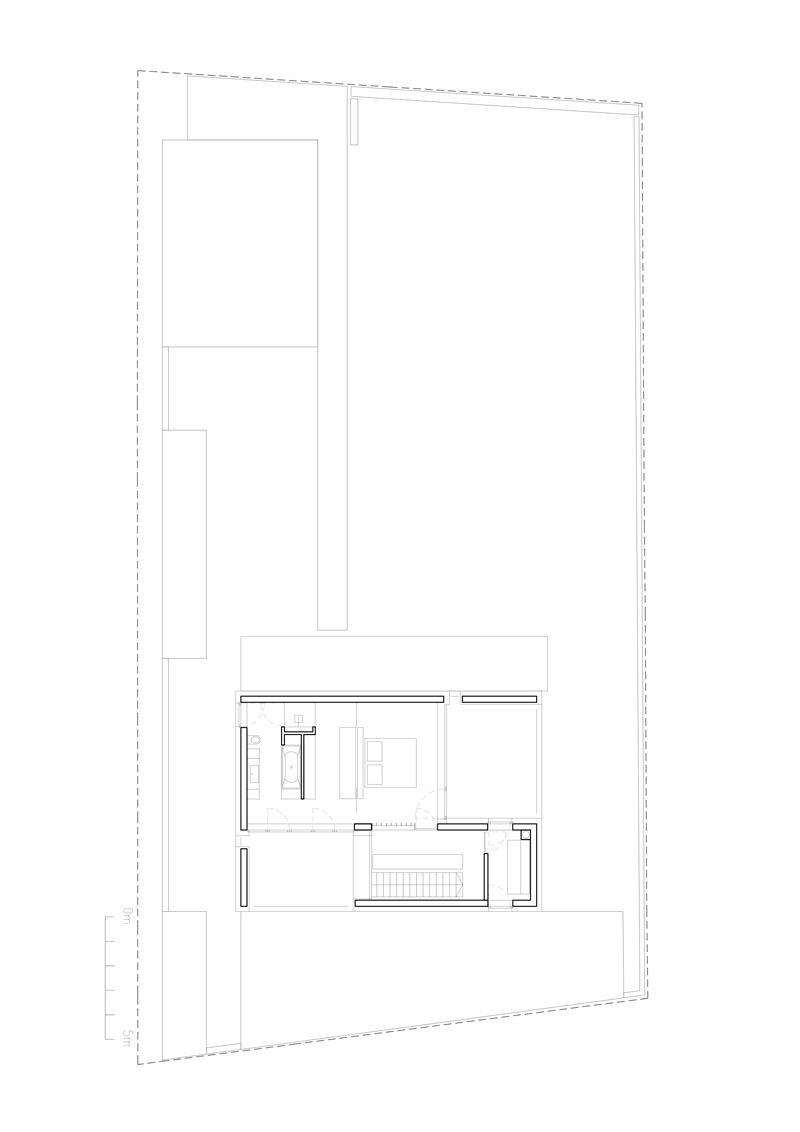 Credits
Architecture
studio abiro; Matej Blenkuš, Katja Cimperman, Anja Cvetrežnik
o-workers
Matic Banko, David Klobčar
Client
Private
Year of completion
2020
Location
Ljubljana, Slovenia
Total area
365,3 m2
Site area
799 m2
Photos
Miran Kambič
Project Partners
Gp Križnar gradbeništvo, inženiring, trgovina, d.o.o., Permiz družba za proizvodnjo in inženiring, d.o.o., Elektronika BORAK d.o.o., KEK d.o.o., Strle Svetila d.o.o., Šiško steklarstvo d.o.o., Lesnina oblikovanje kovin, podjetje za proizvodnjo kovinske opreme in pohištva d.o.o., Decor & design, projektiranje, svetovanje in trgovina, d.o.o., Kamini Kočevar d.o.o.
Related posts
Powered by