Younger entrepreneur want to follow the sustainable aspect of space use and reduce the cost of living, transport to work, so we took advantage of a pleasant location by the stream, private parking in front of the entrance and arranged the space as business-residential; On the lower floor there remains an office with an exhibition space, toilets, a small kitchen; all in gray and white color scale. All equipment is custom made, the details are thoughtful and carefully planned (fence handle, wardrobe fence, storage boxes as seating chairs,…) to allow rational use of space and versatility. The light ceiling provides quality lighting for work, besides hidden light sources provide ambient and local lighting. The upper floor arrangement allows meetings and educational events for small groups. With a few strokes it can be transformed into a comfortable living room with kitchen and bathroom. High ceilings allow the construction of a gallery space of 10 m2, which is enough for a bedroom. Warm color shades combined with wood, shades of blue and orange fill the room with warmth, as well as decorative ceiling lighting and grey mesh curtain.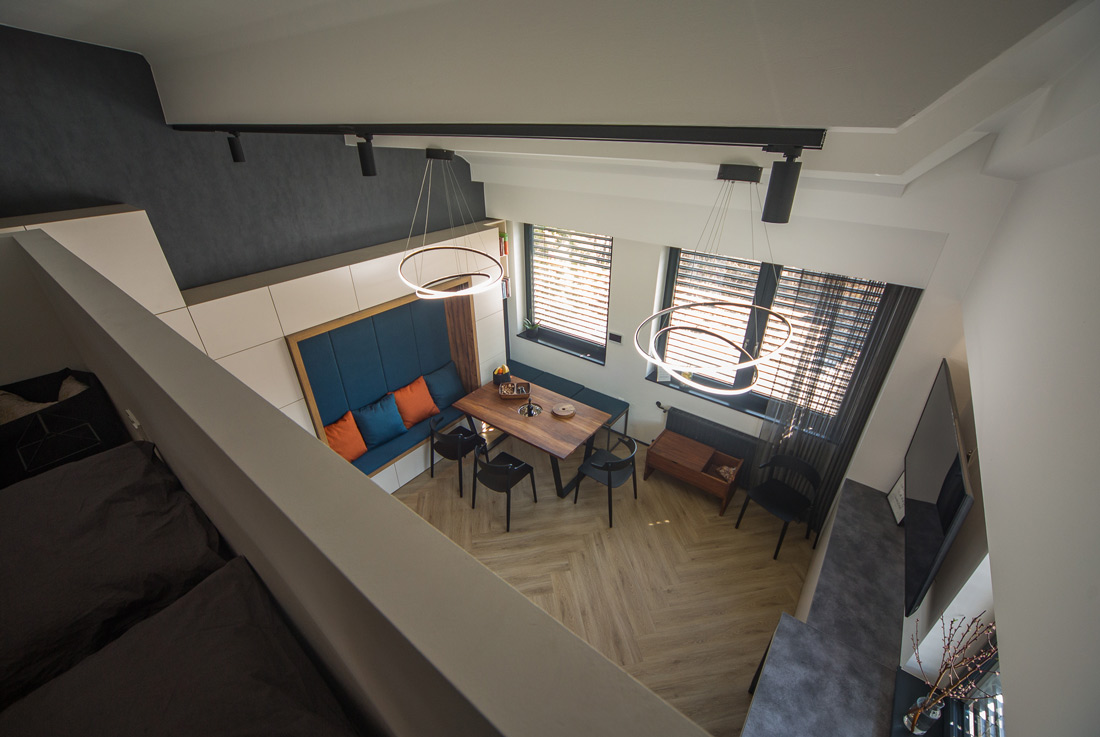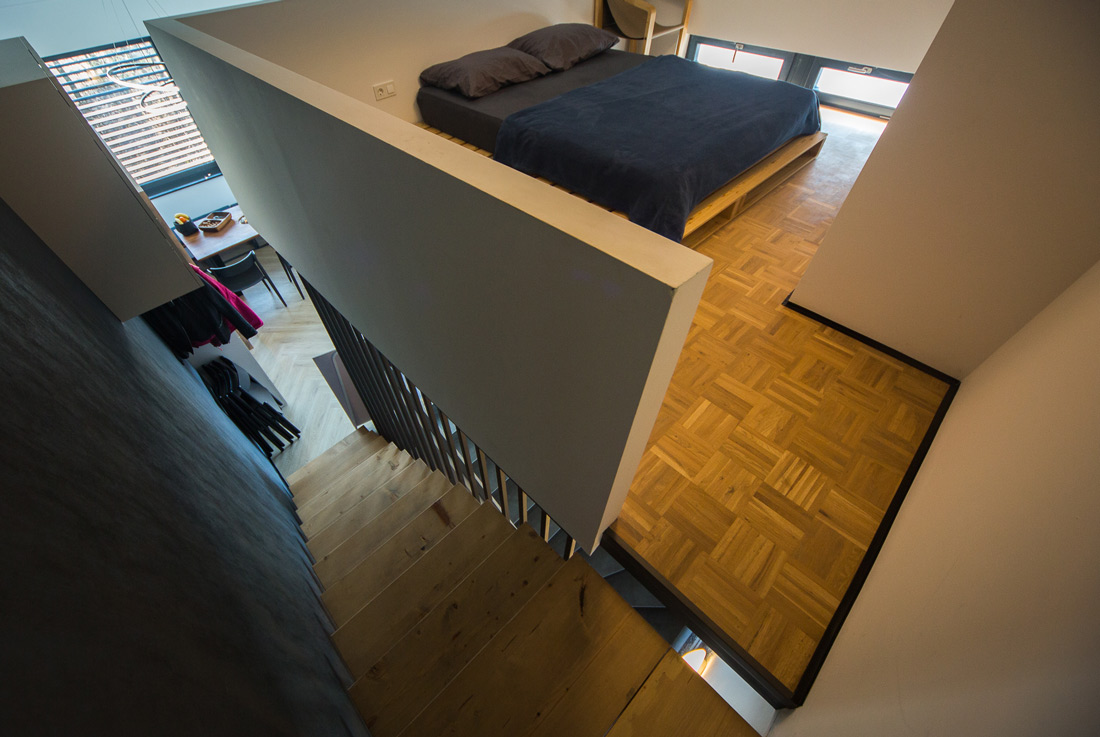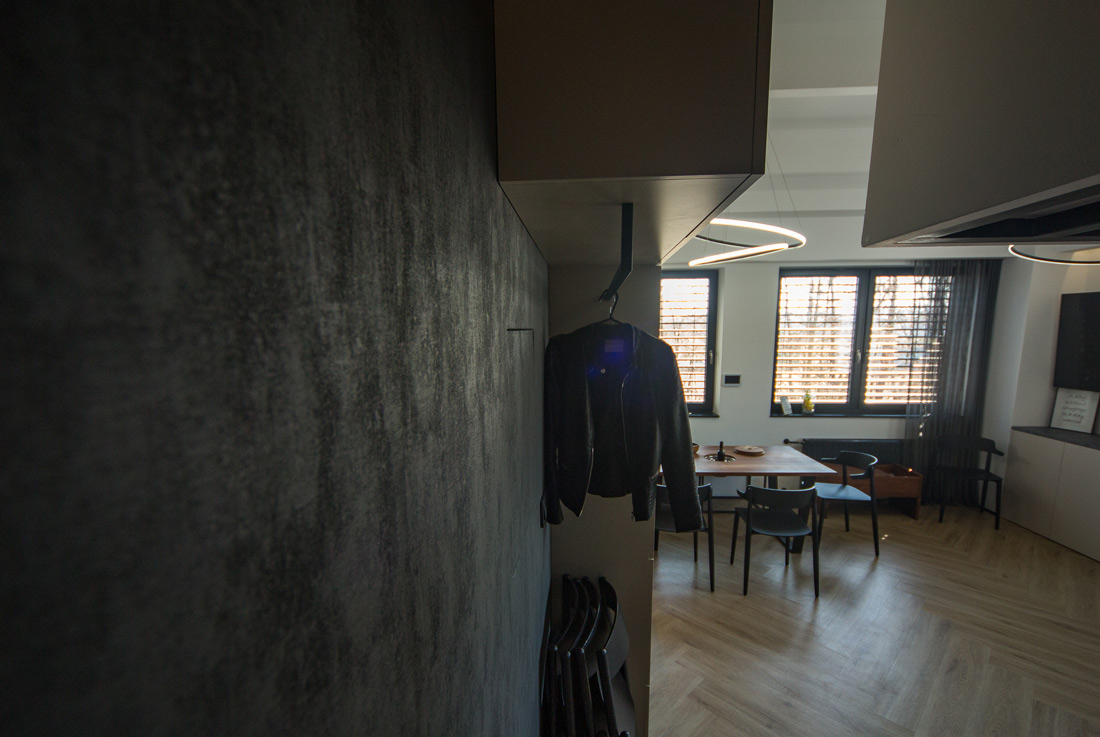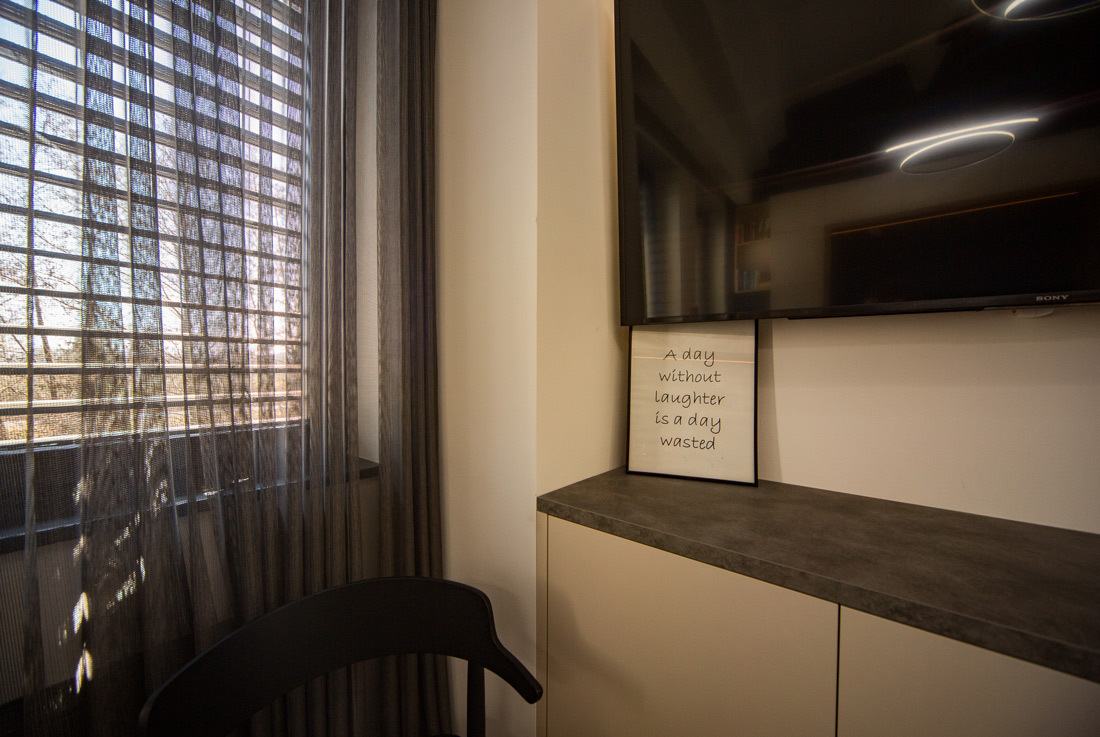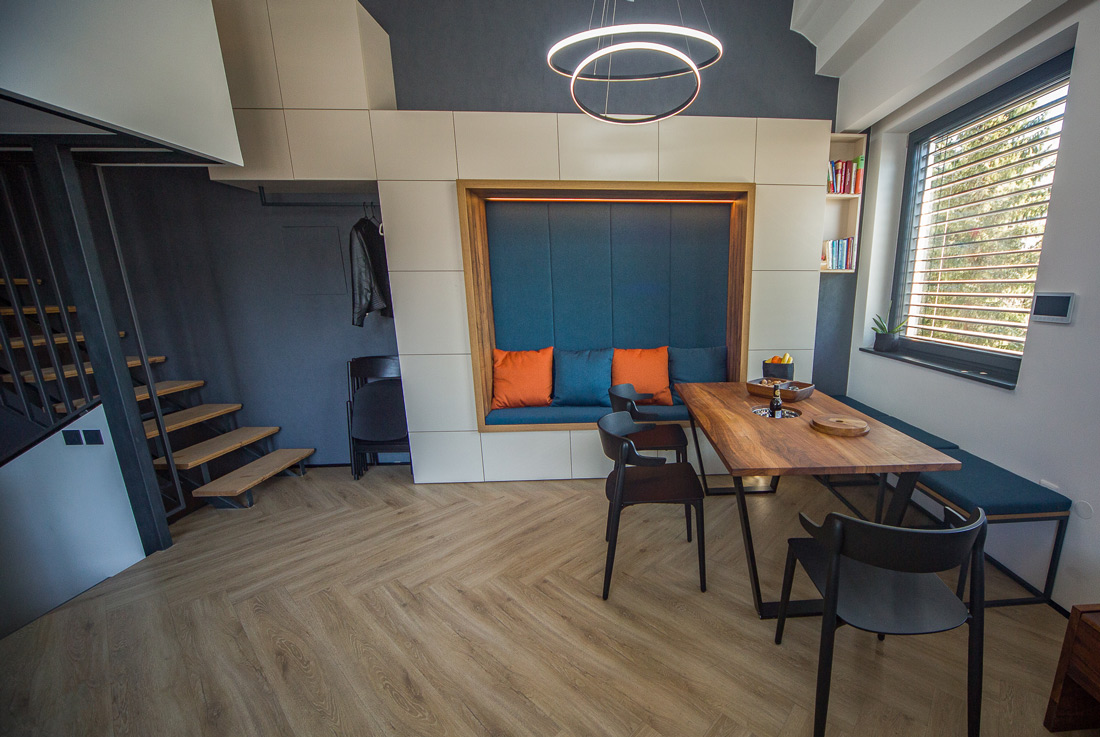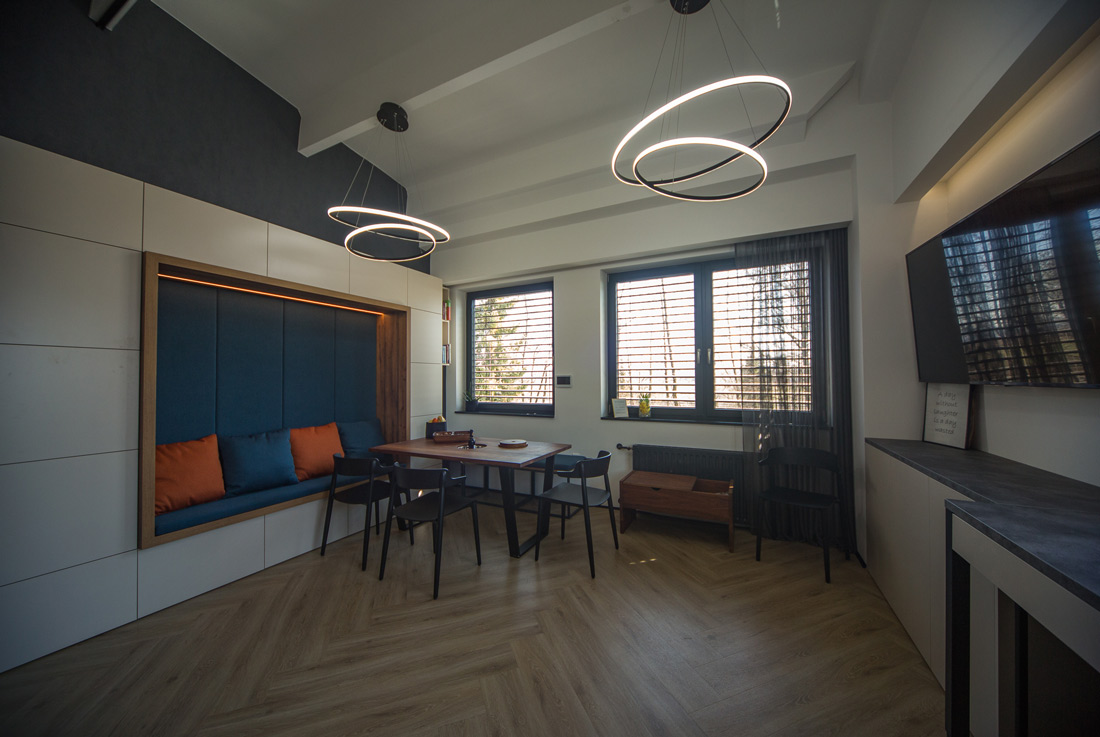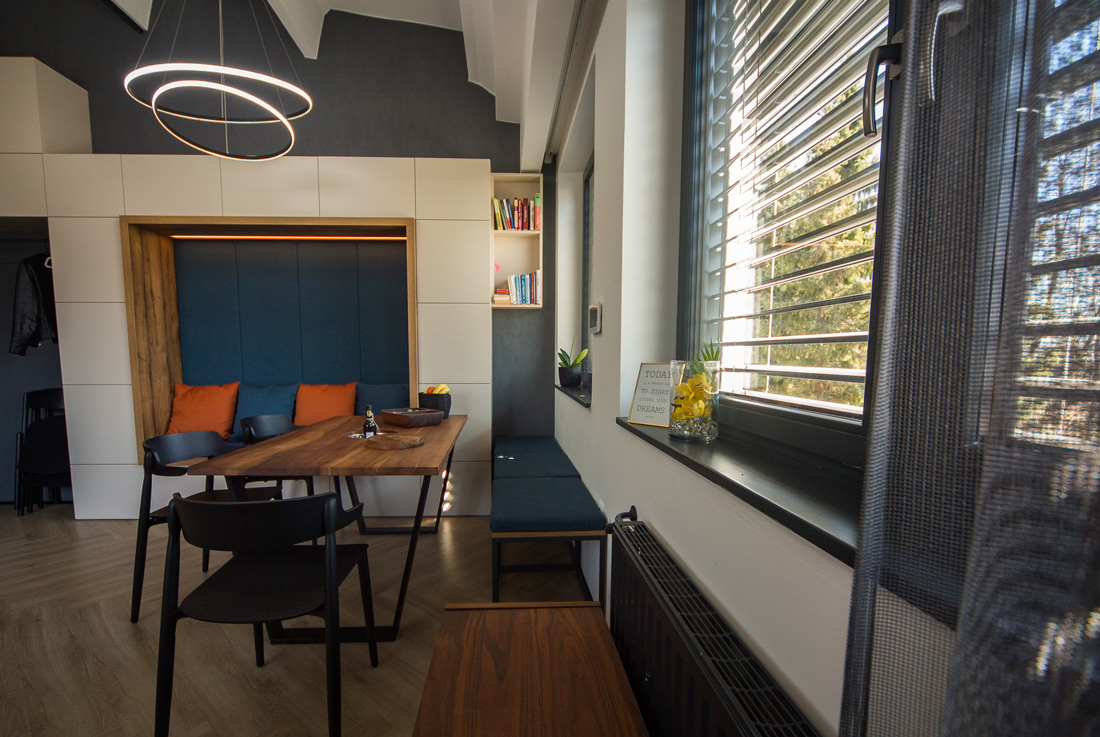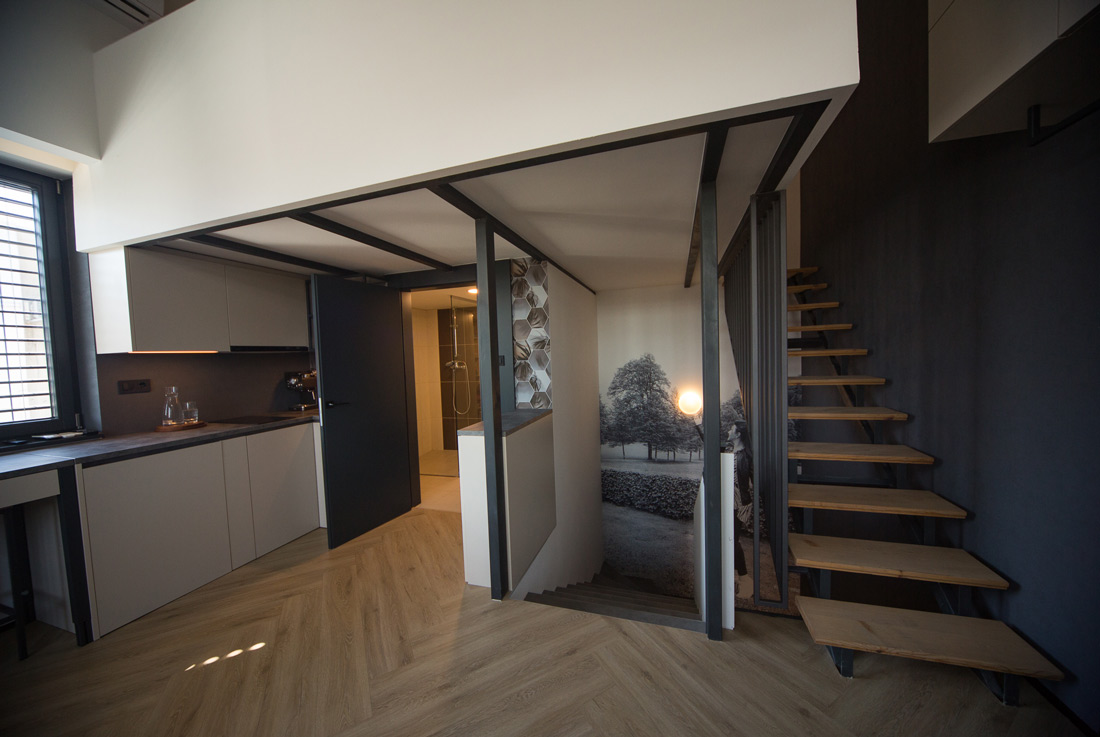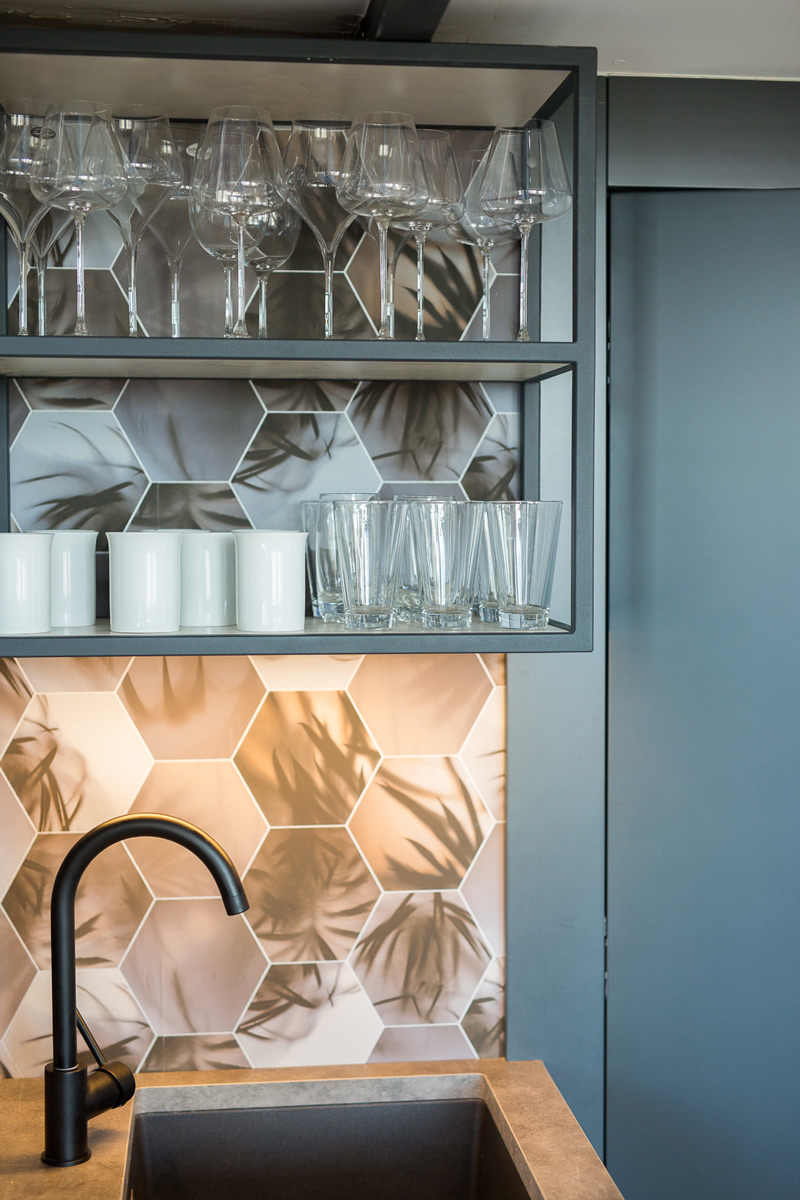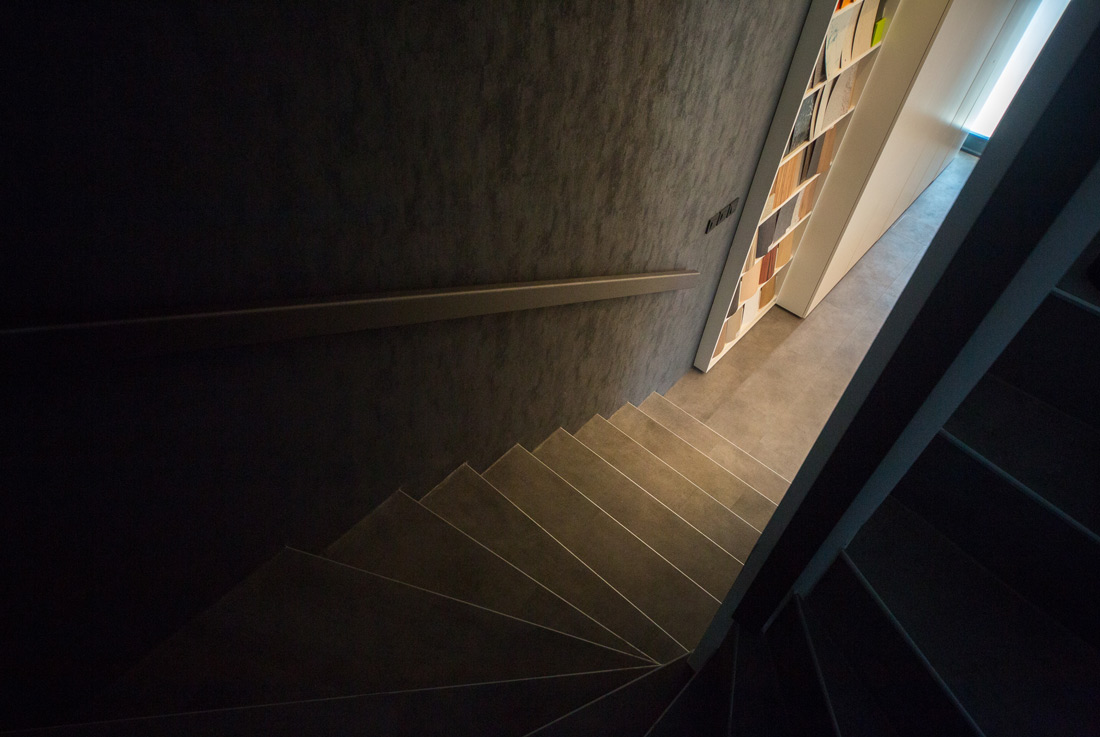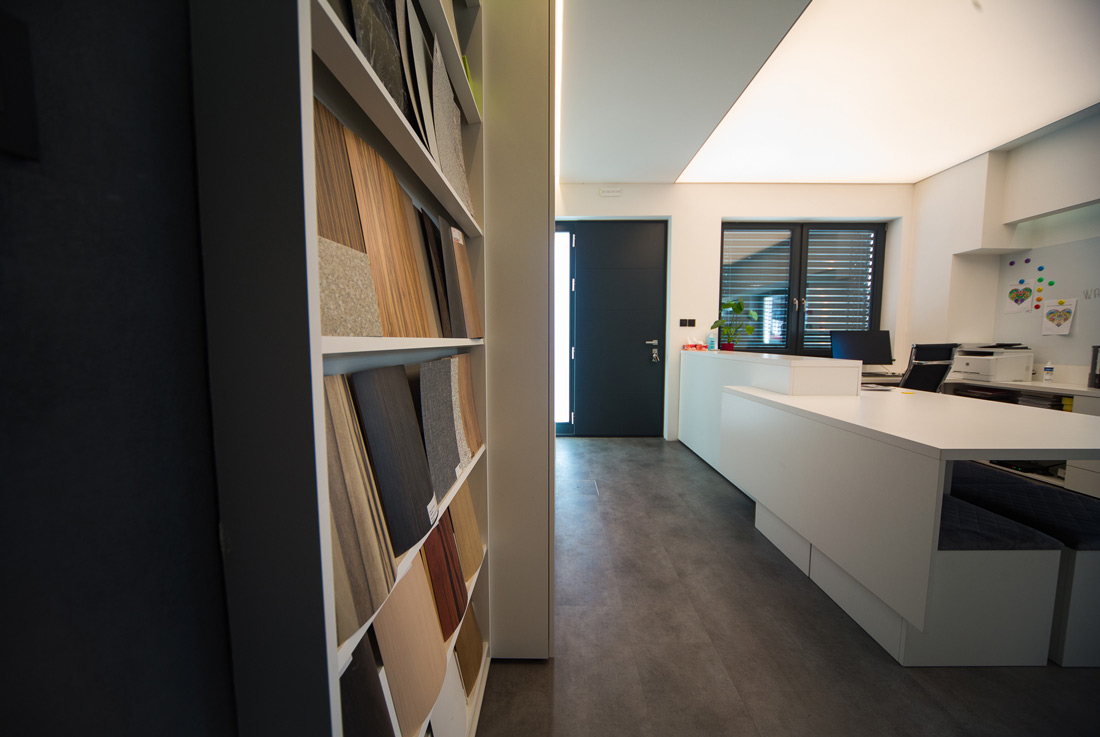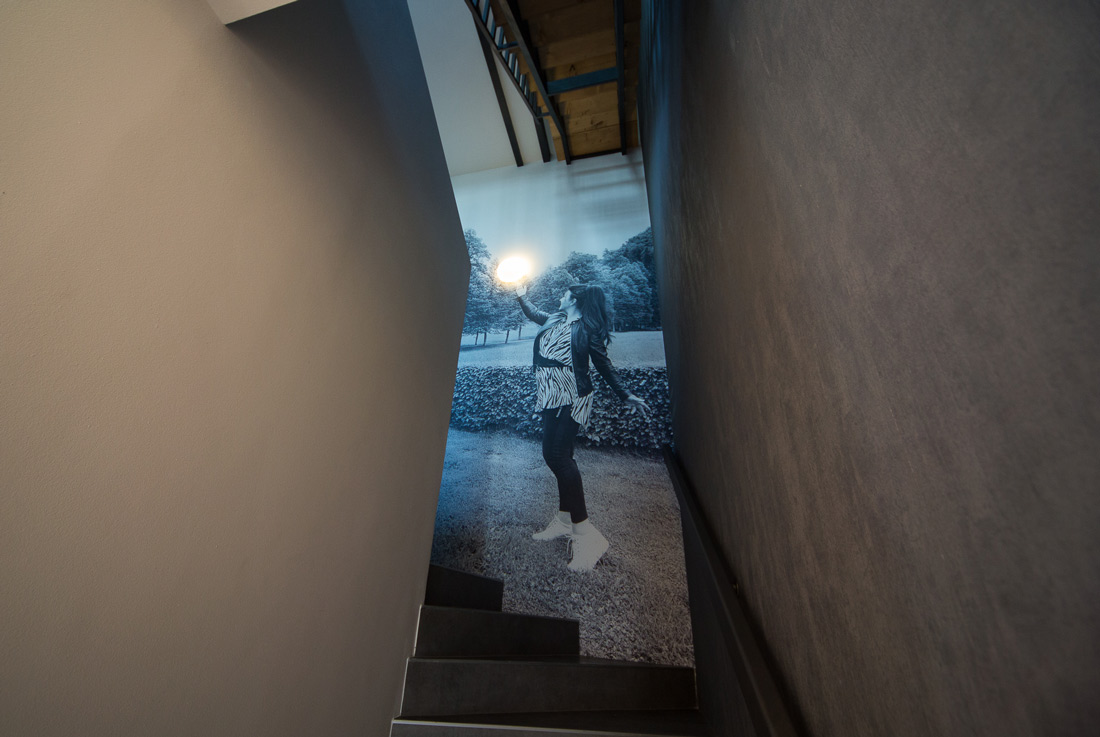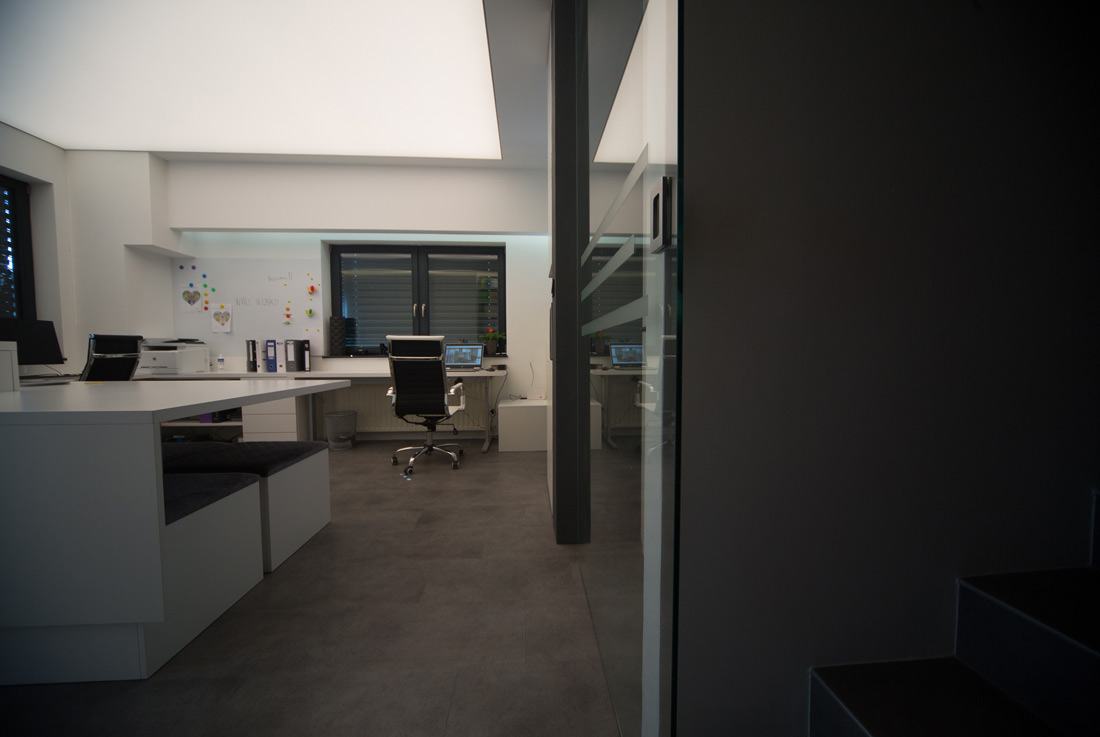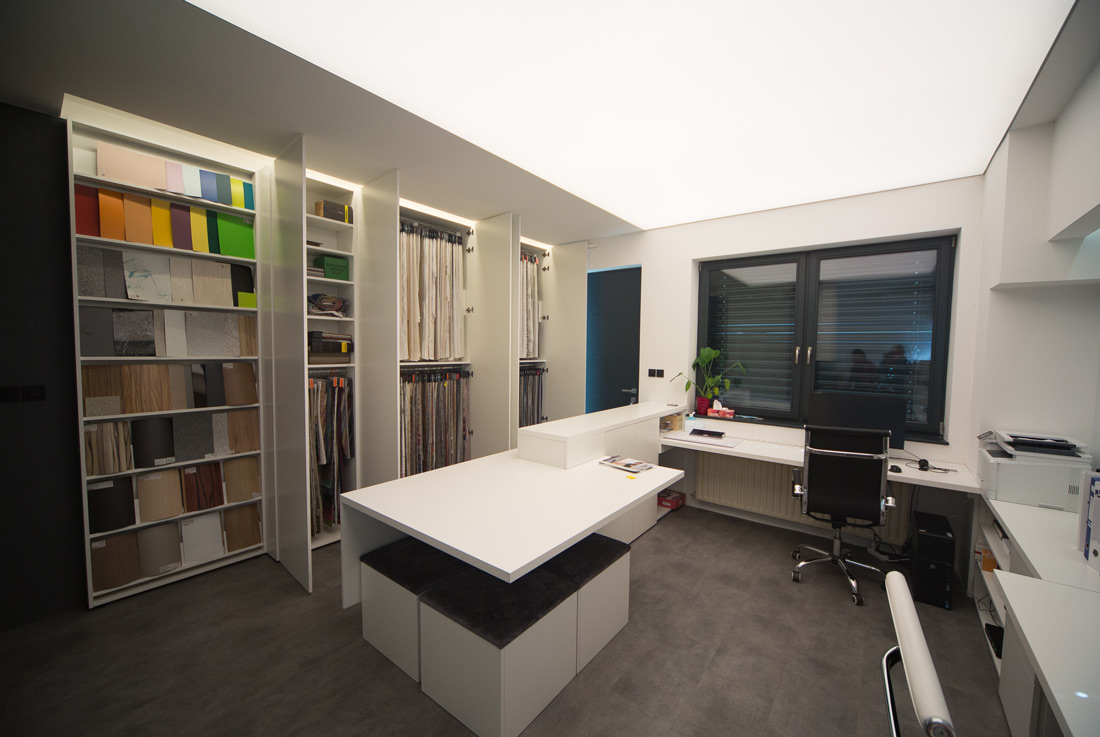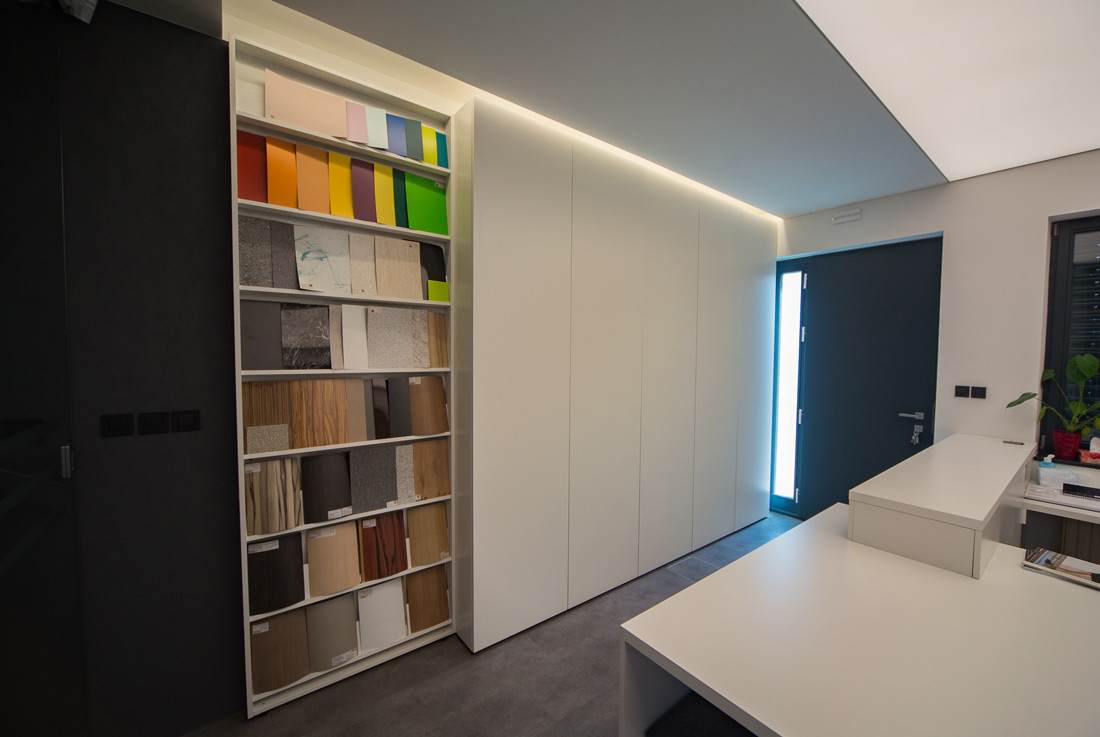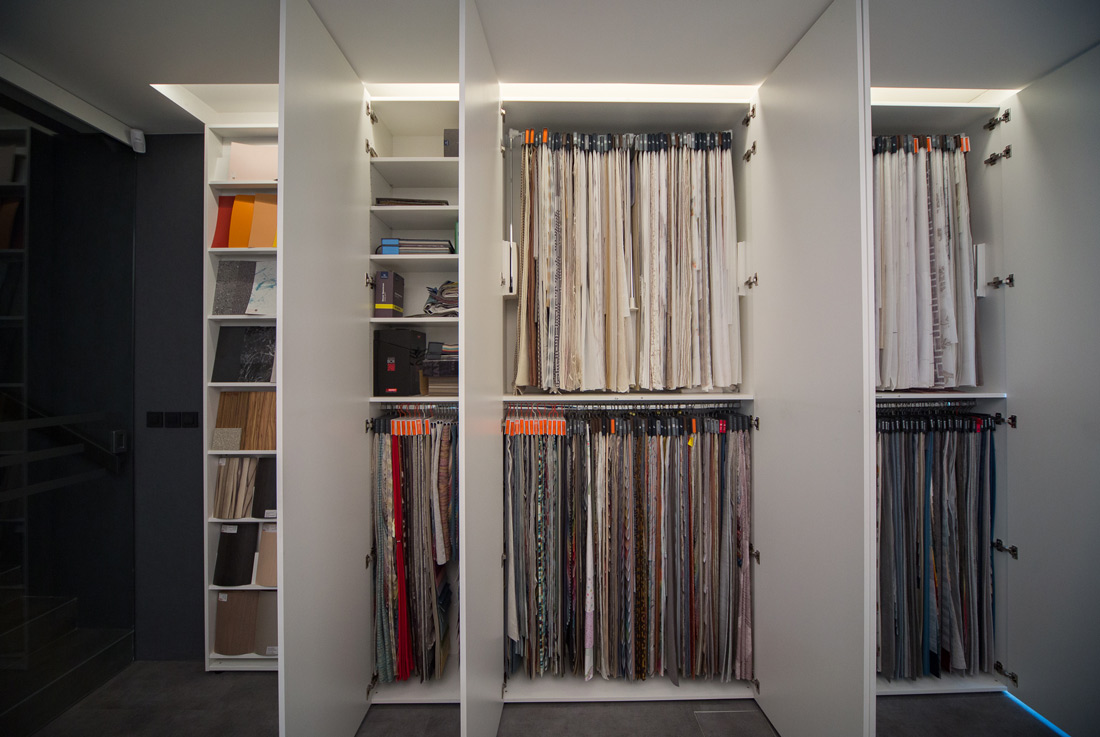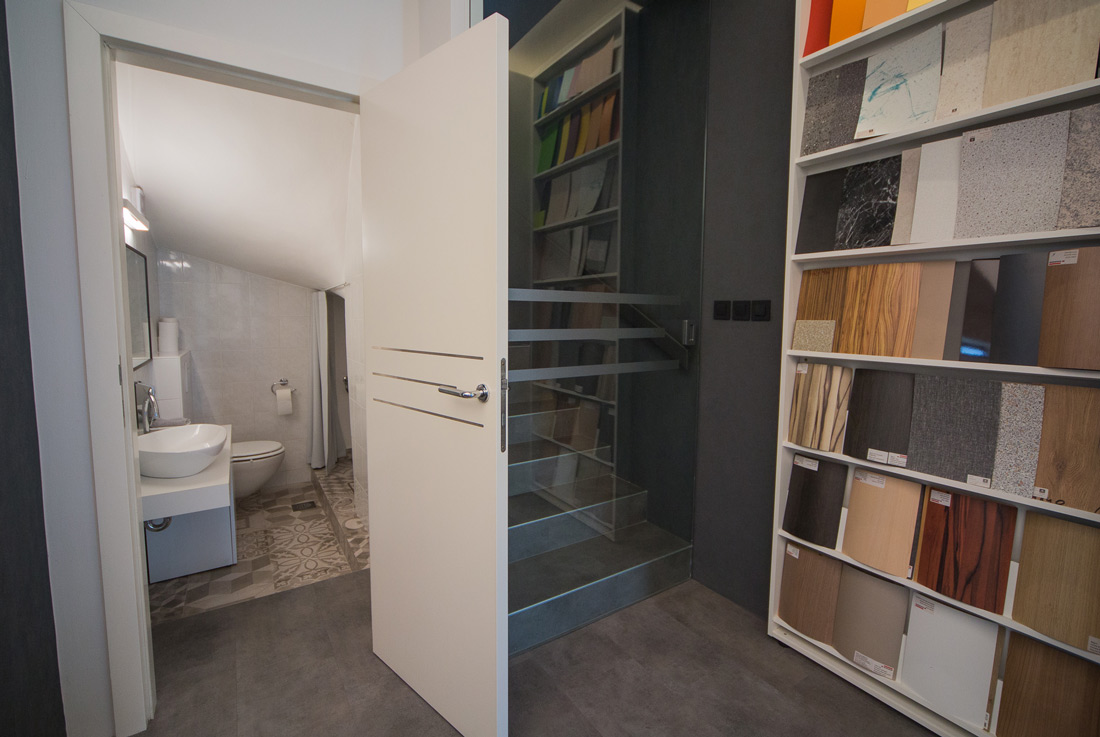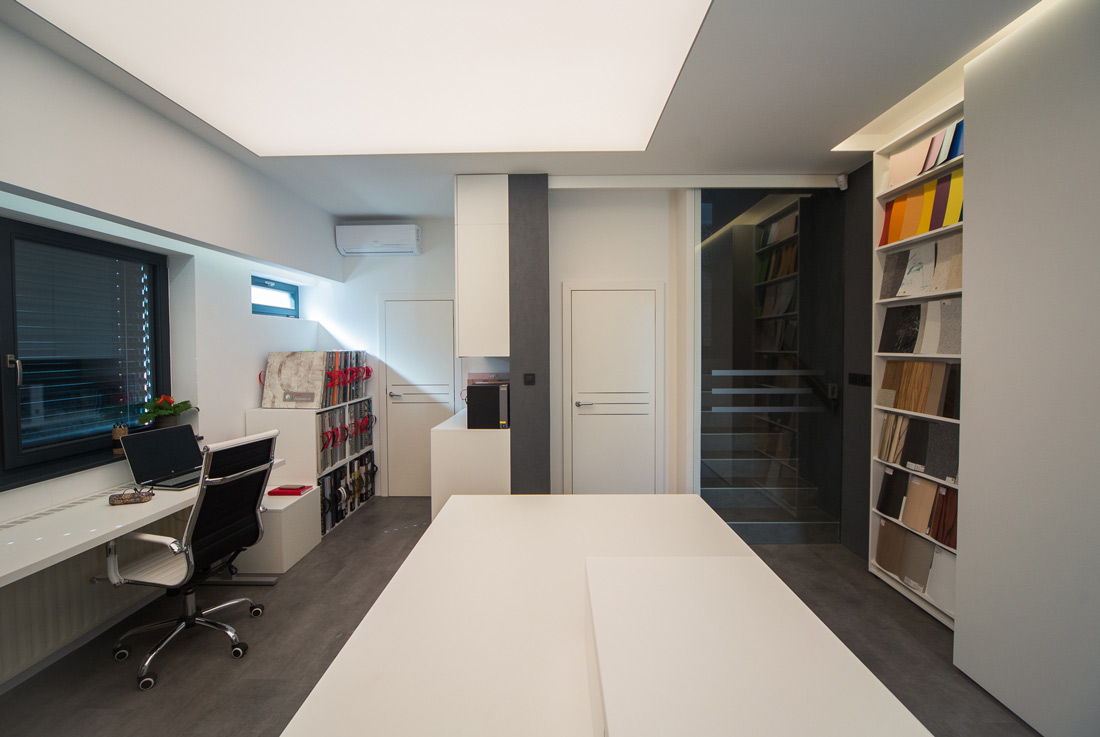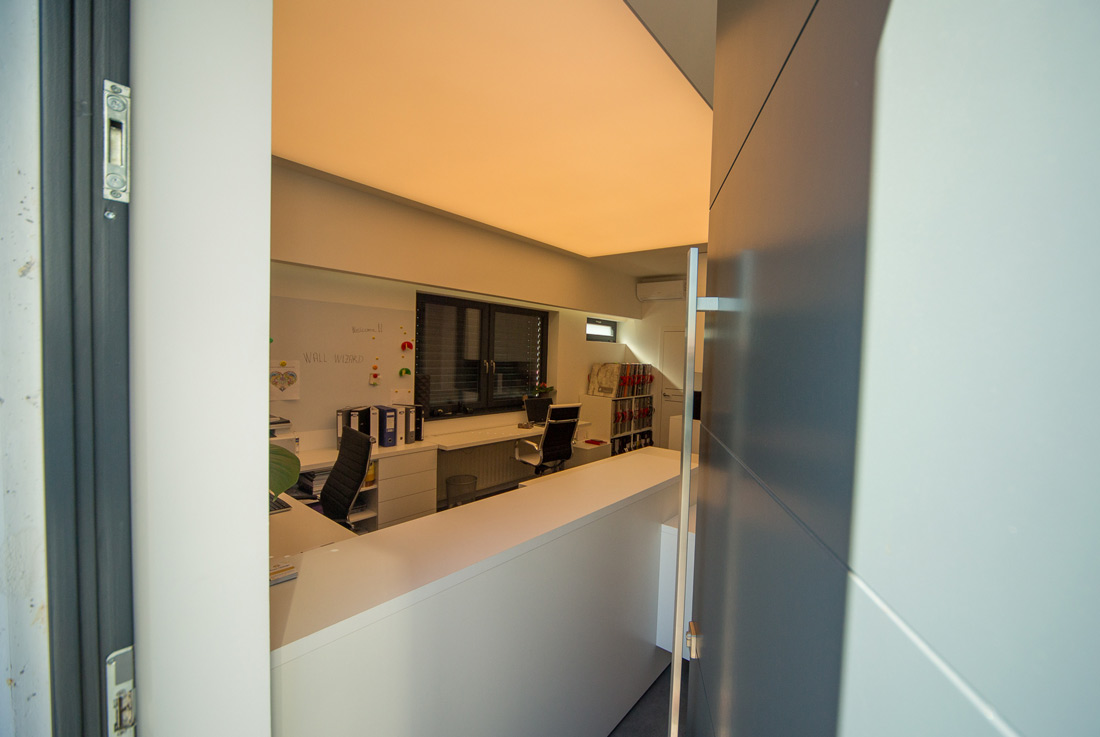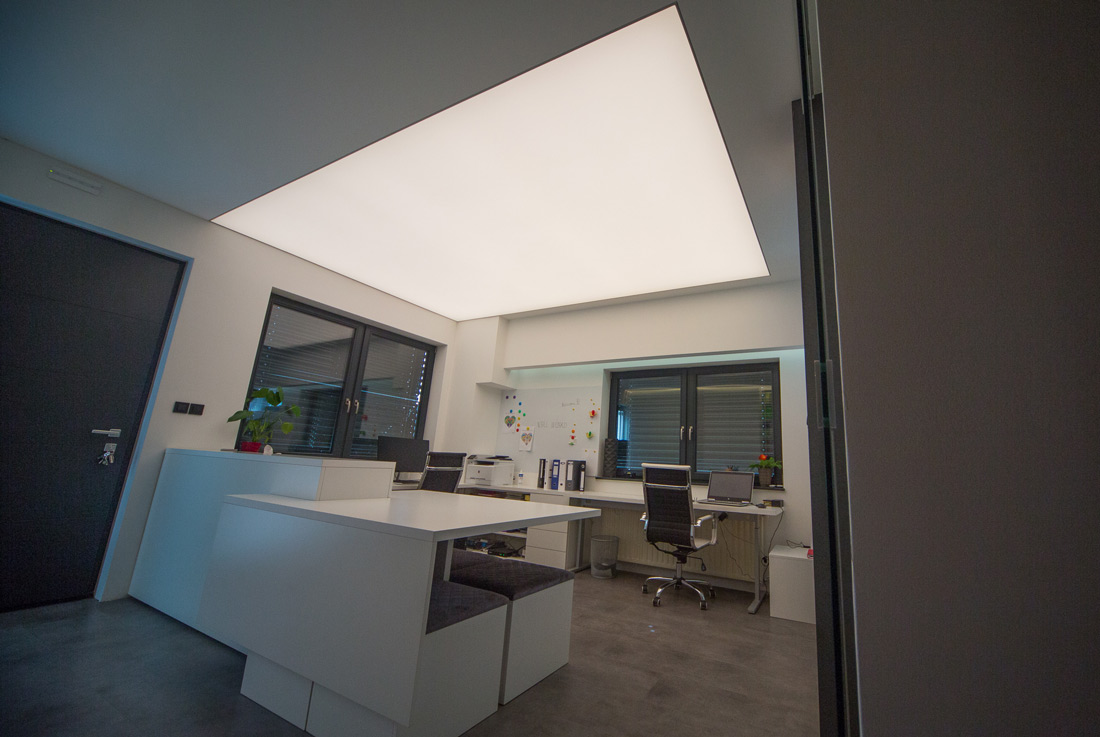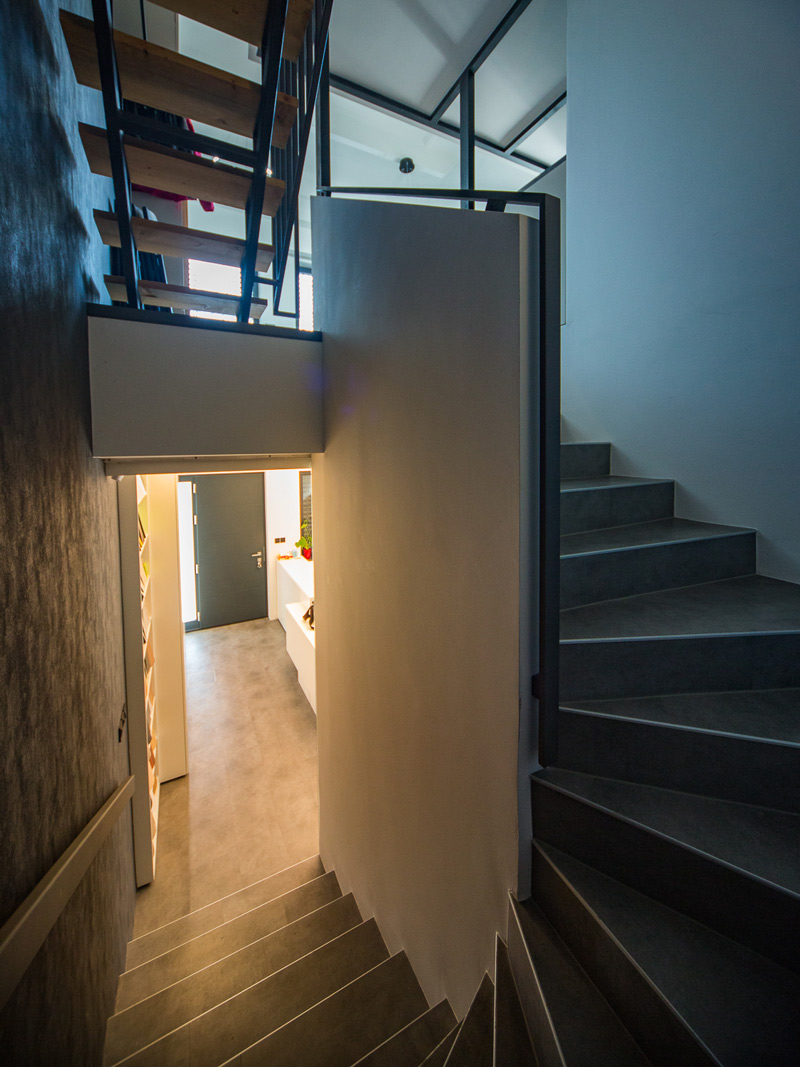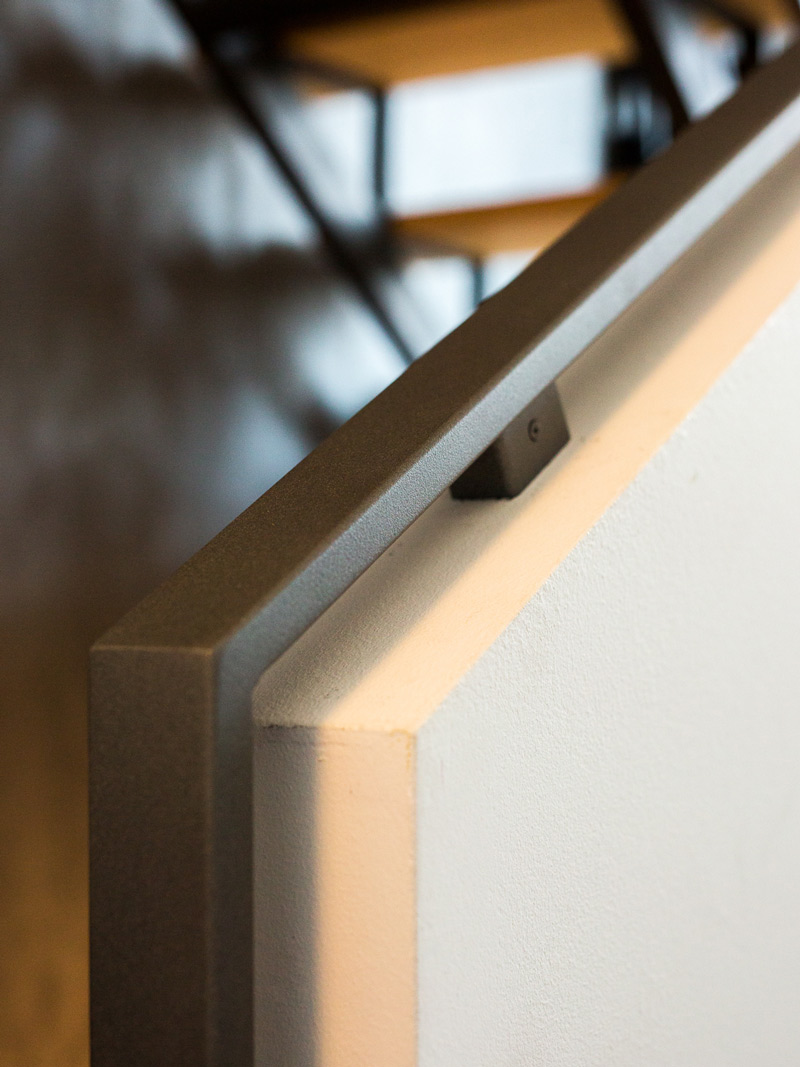 Credits
Interior
In dekor; Branka Urbanija
Client
David Demšar
Year of completion
2022
Location
Trzin, Slovenia
Total area
80 m2
Site area
75 m2
Photos
Maja Jeremič
Project Partners
Lestur d.o.o., Proizvodnja in inženiring d.o.o., Vistra d.o.o., Svetila DIMCO d.o.o., PMF, trgovina in storitve, d.o.o.
Related posts
Powered by