OPTIWEB a young, fast growing slovenian company faced the inevitable issue of having to move into a bigger space, when their old offices became just too tight.
The concept of the new offices revolves around a central communication space where employees are greeted by a modern but cozy space where they can leave their clothes and shoes. The majority of the floor space occupies open office space which can be further divided with acoustic panels to provide flexibility by the type of work teams are working on. The low concrete-cascaded ceiling was intentionally left untreated, to allow for variety in ceiling heights as well as to contrast the old and the new space below. Adjustable ceiling acoustic panels double as light sources and were designed to be movable to allow the flexibility of the office space.
To provide employees with flexibility several private spaces were built around the open space: three smaller 'phone booths', a small conference room and a relaxation room. The main benefit of the new office space is the new "living room" where they can finally meet all together. It also doubles as an event space where up to 50 people can be hosted.
What makes this project one-of-a-kind?
The main feature of the project is the main 'living room' that doubles also as a conference space and several other small unique spaces that offer individuals to escape from the open space layout.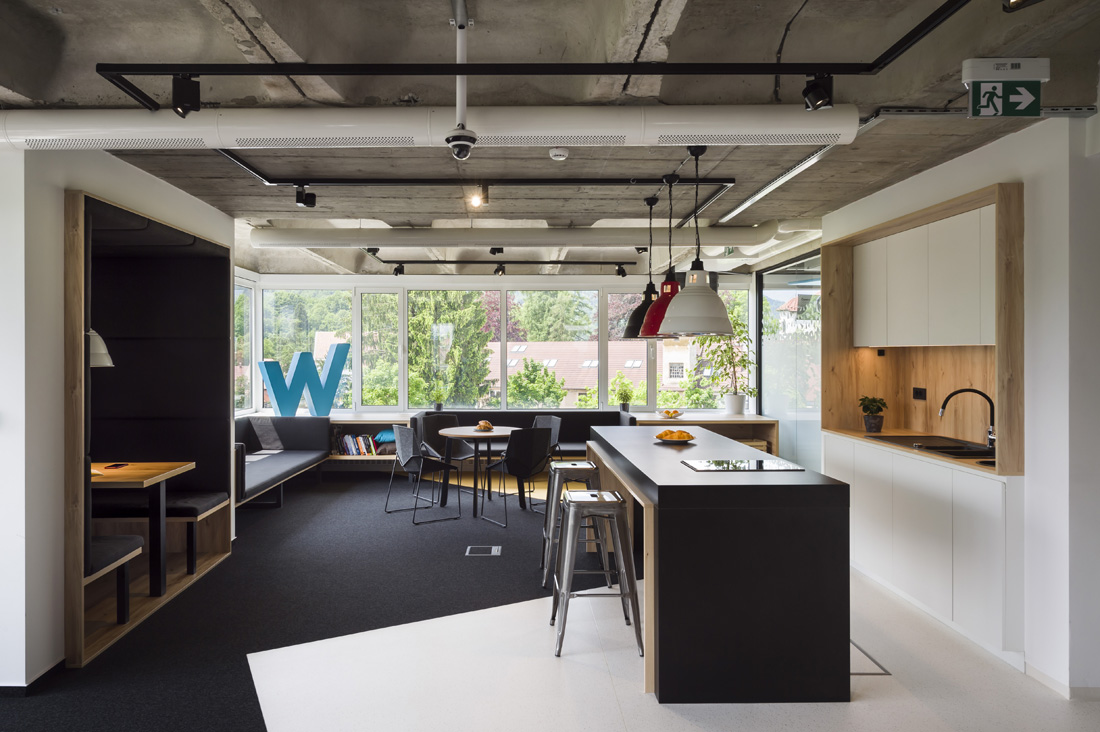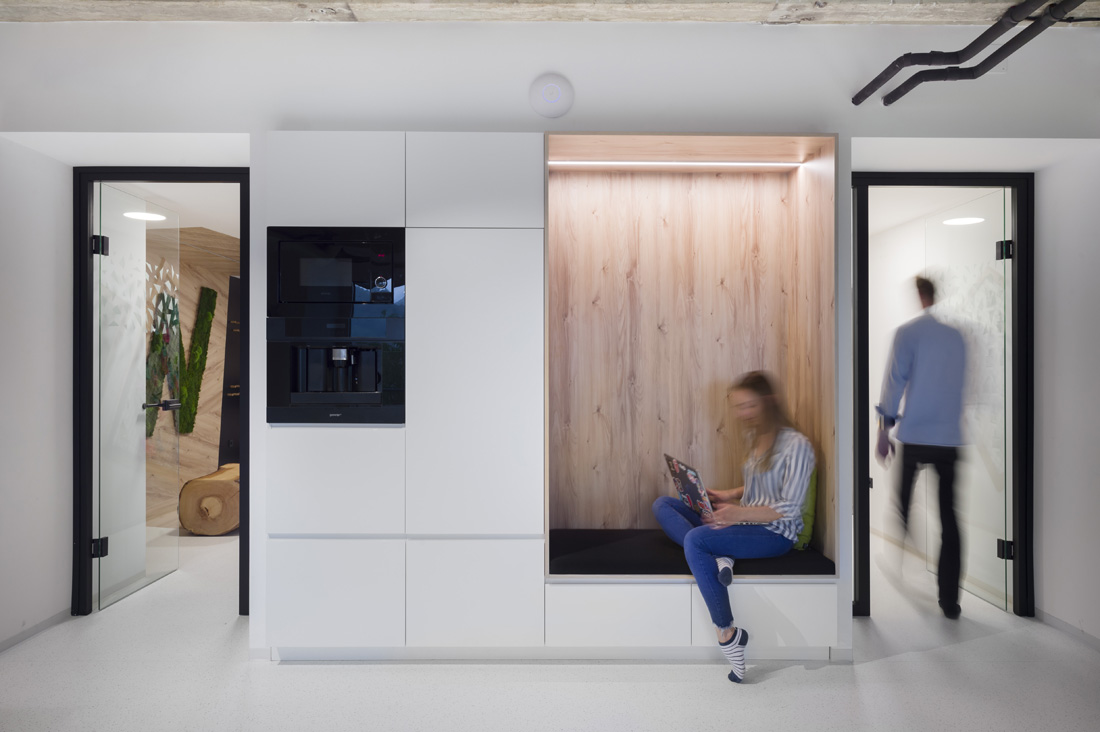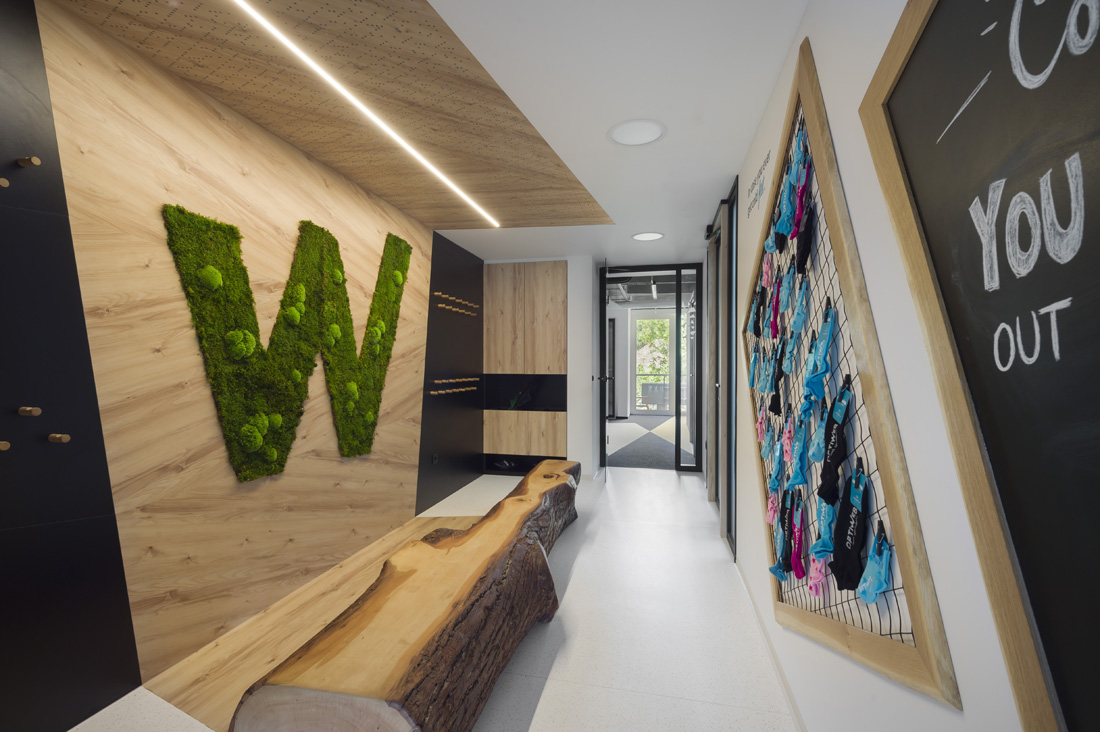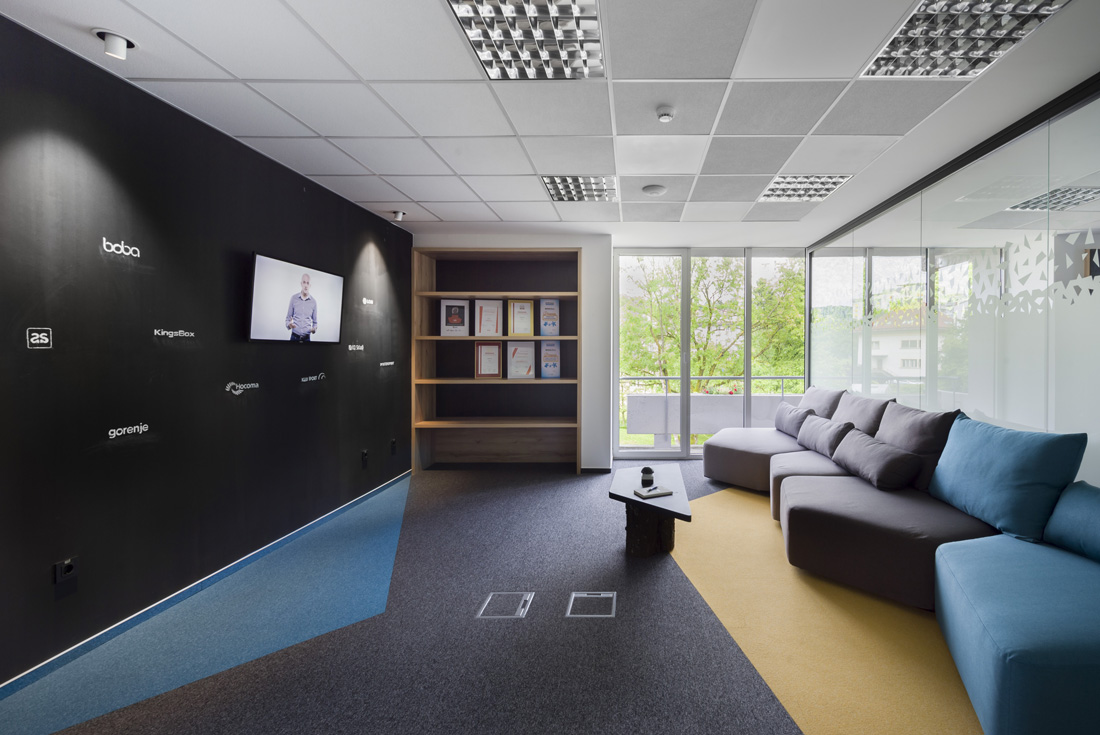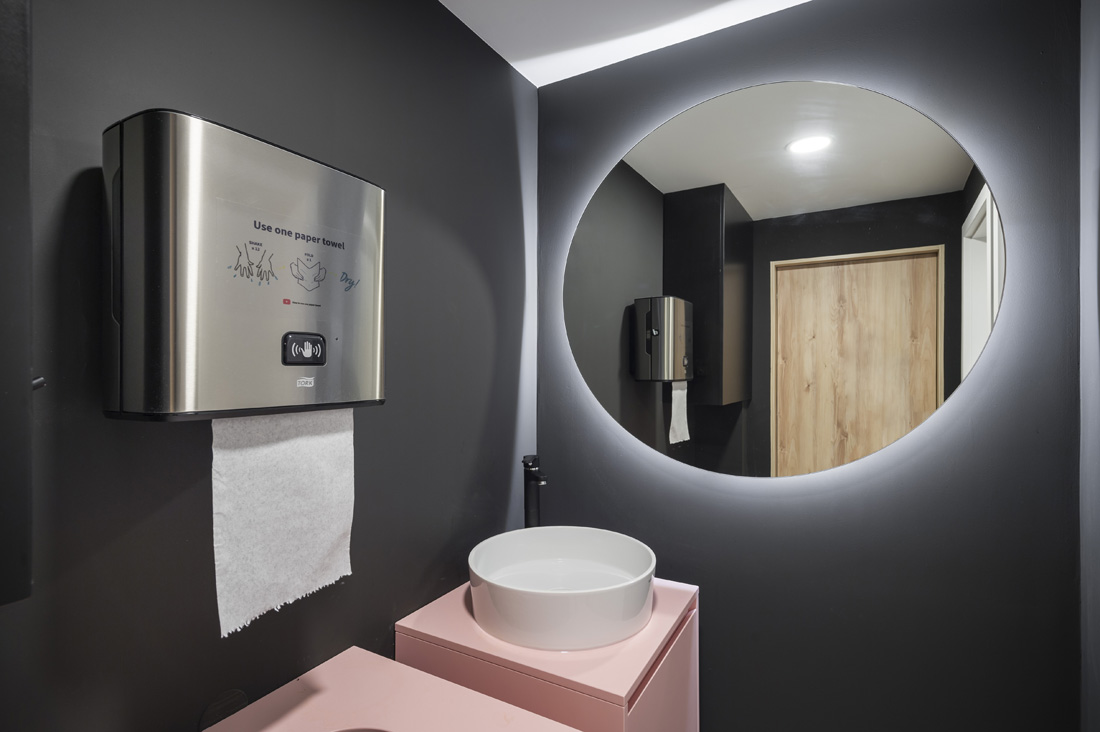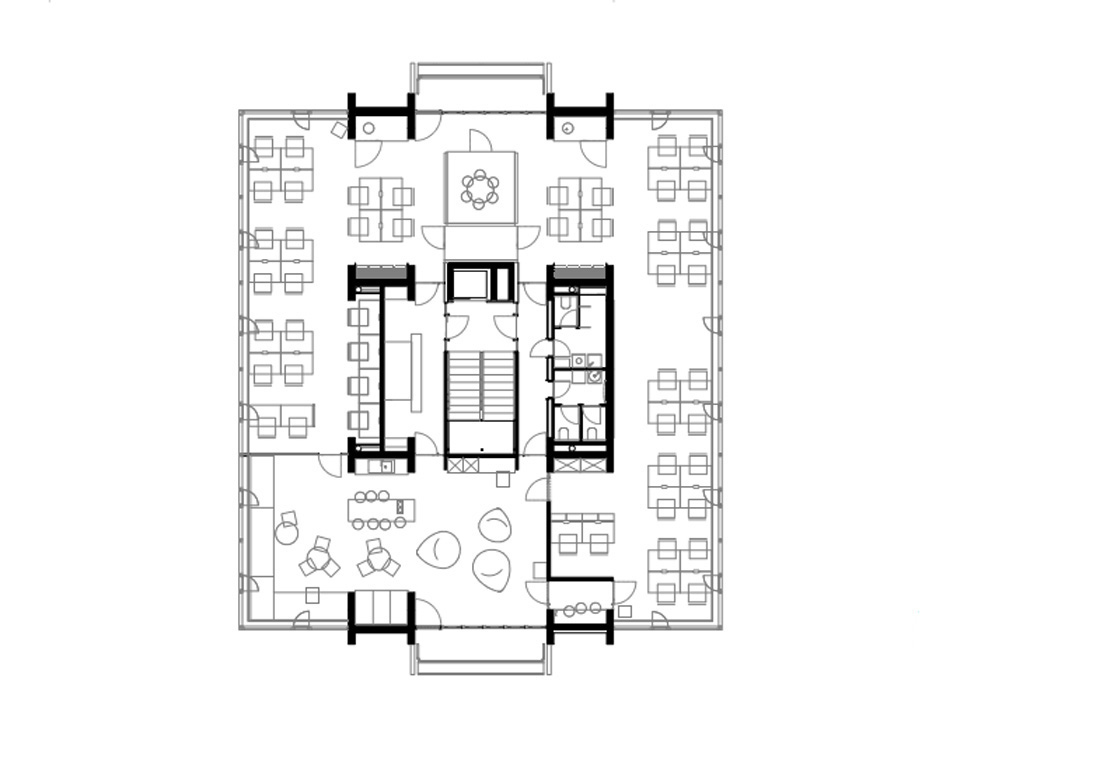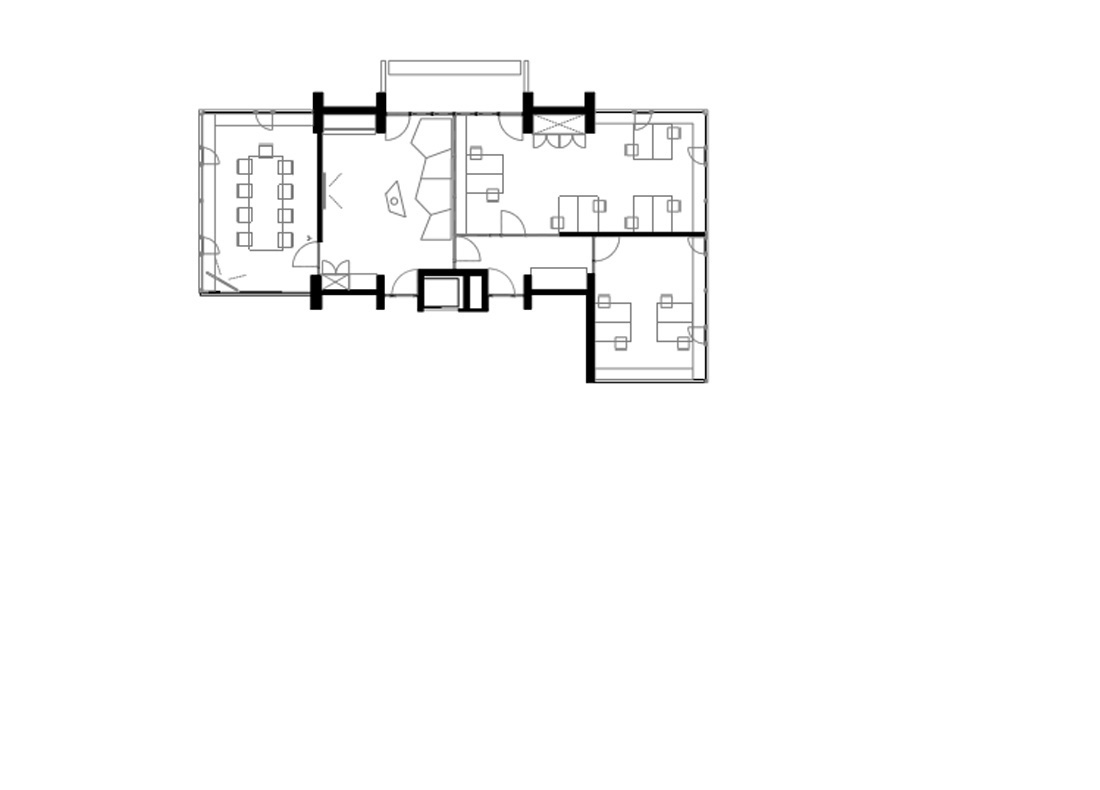 Credits
Autors
Celovito d.o.o.; Jure Judež, Urška Masten Bohmec
Client
Optiweb d.o.o.
Year of completion
2019
Location
Škofja Loka, Slovenia
Total area
340 m2
Photos
Janez Marolt
Project Partners
Mizarstvo Markelj, Suhomontaža-Mesec Damjan s.p., Zaključna gradbena dela Primož Bernik s.p., Zaključna gradbena dela Omejc Remty-R, Donar d.o.o., Humko, d.o.o., Bled Steklarstvo, Sebastjan Guzelj s.p., Baloh d.o.o. Viniles, Teratec d.o.o., Feydom Teratec d.o.o. SLV d.o.o., Dimco Svetila d.o.o.
Related posts
Powered by