The "RD House" is situated in the picturesque vineyard ambience of the small village called Vrnjak, near the town of Samobor in Croatia. The cottage-style house combines basic traditional architectural forms (rectangular, slightly elongated layout under the steep sloped roof of almost 45°); local materials (wood and clay tiles) with contemporary design concept empowered with aluminium and glass.
The ground floor is designed as a single, unique space divided with the central staircase element in two basic functional zones – living area and food & dining area. Both of these zones are oriented on the large "screen-like" window wall offering truly breath-taking views on the forest and vineyard surrounding the house.
Opposite to the ground floor spaces (which absorb all of the natural and man-made elements present on the location), the first floor spaces completely denies surroundings – connecting the one, through roof windows, with universal natural element – sky.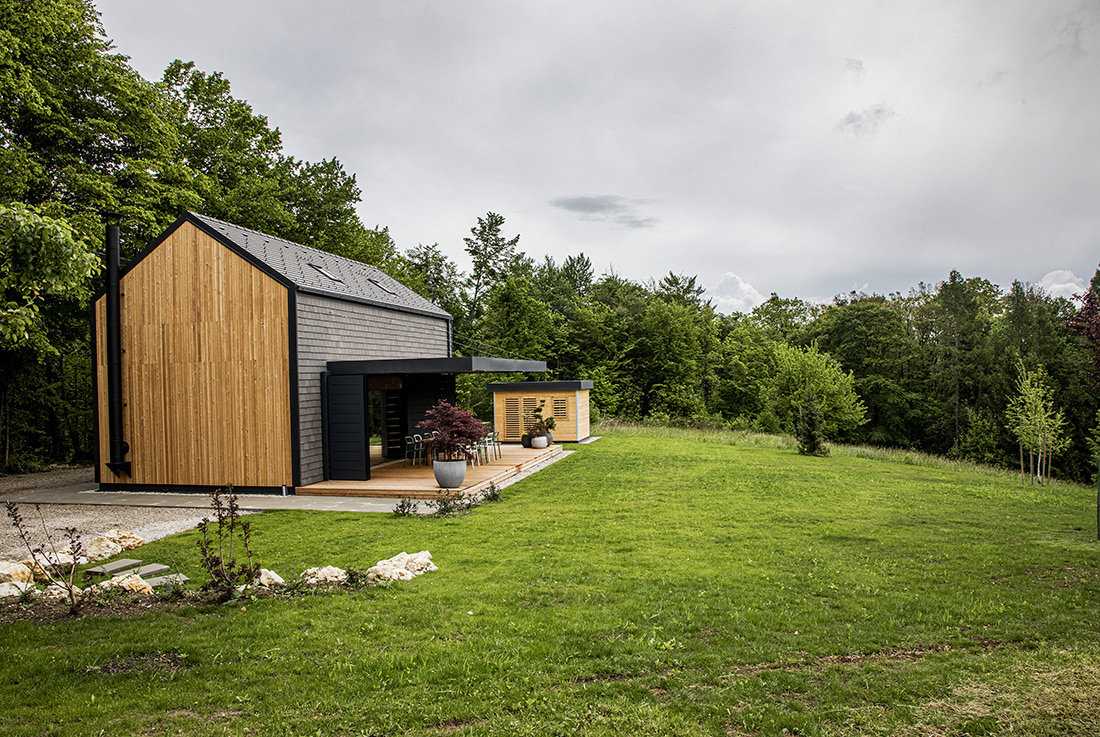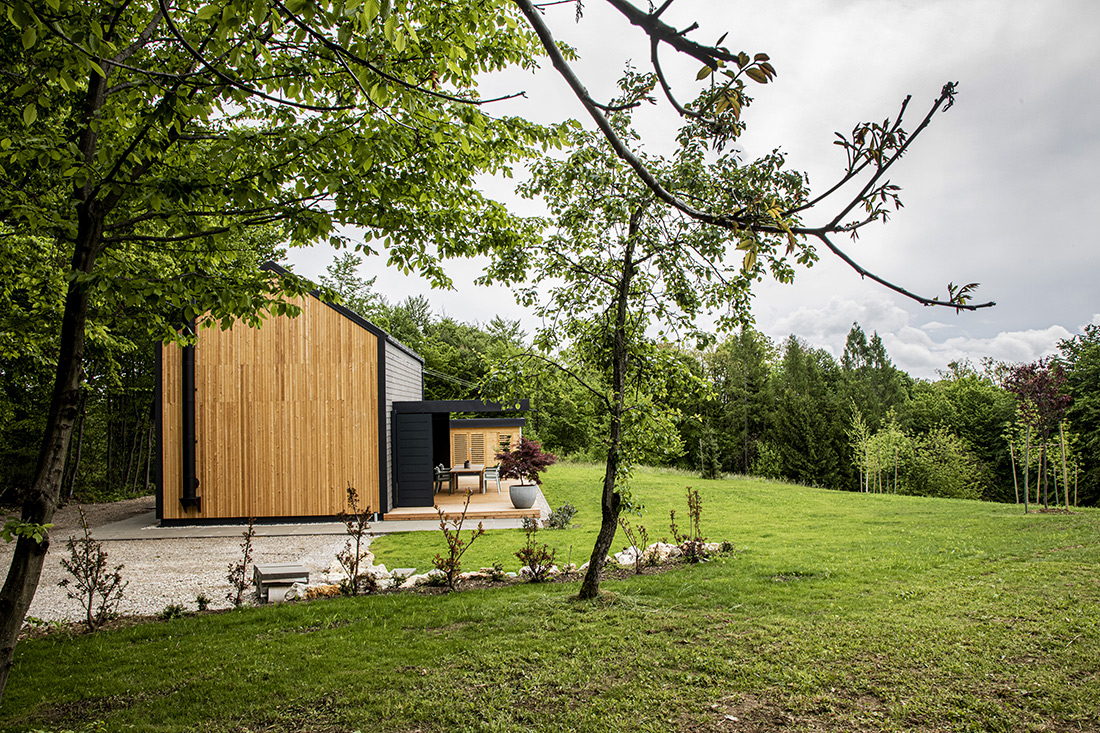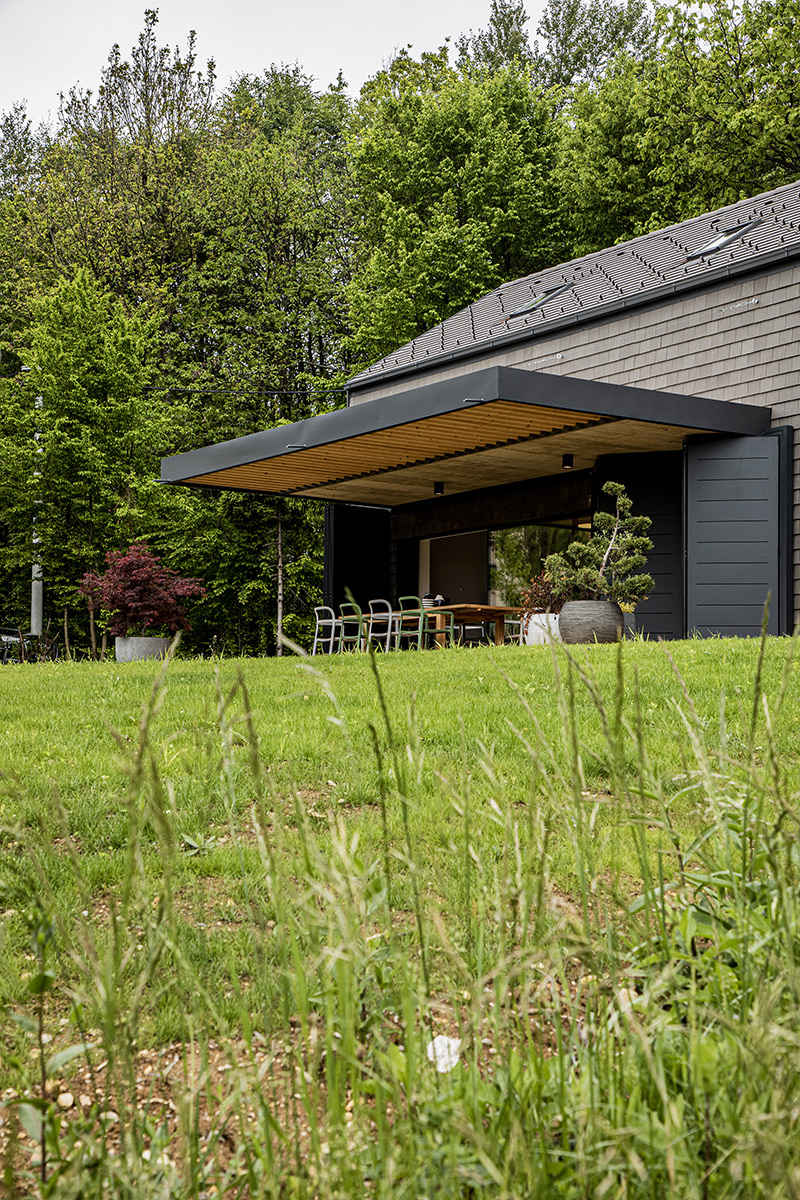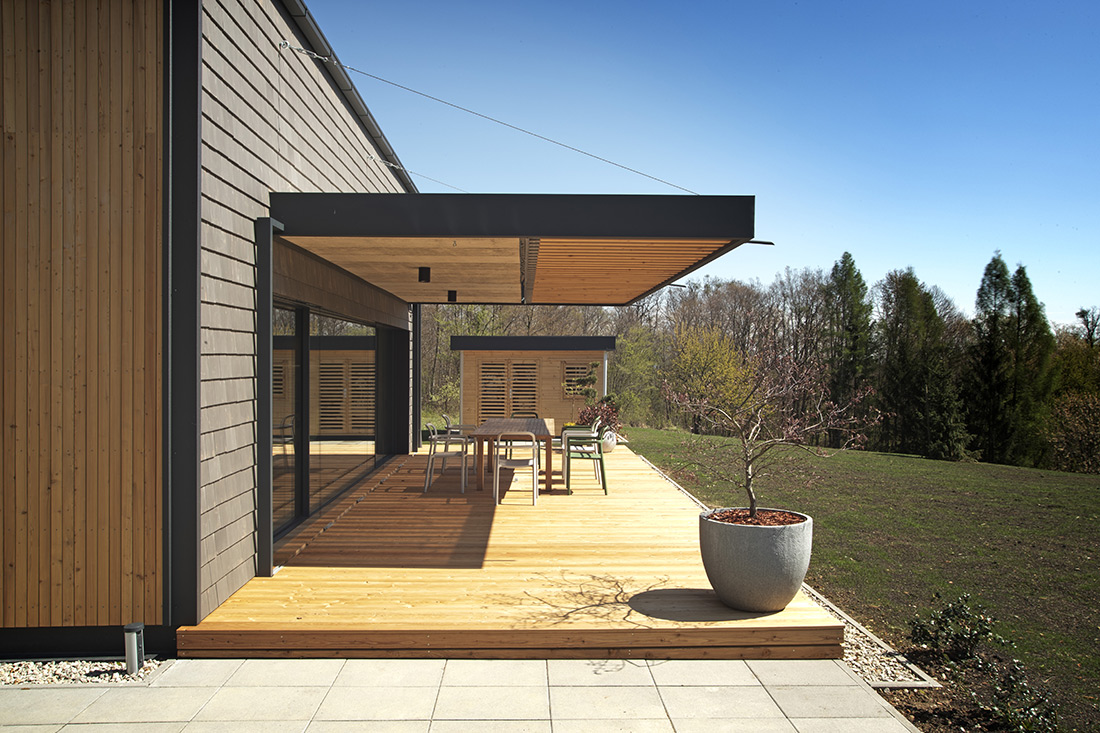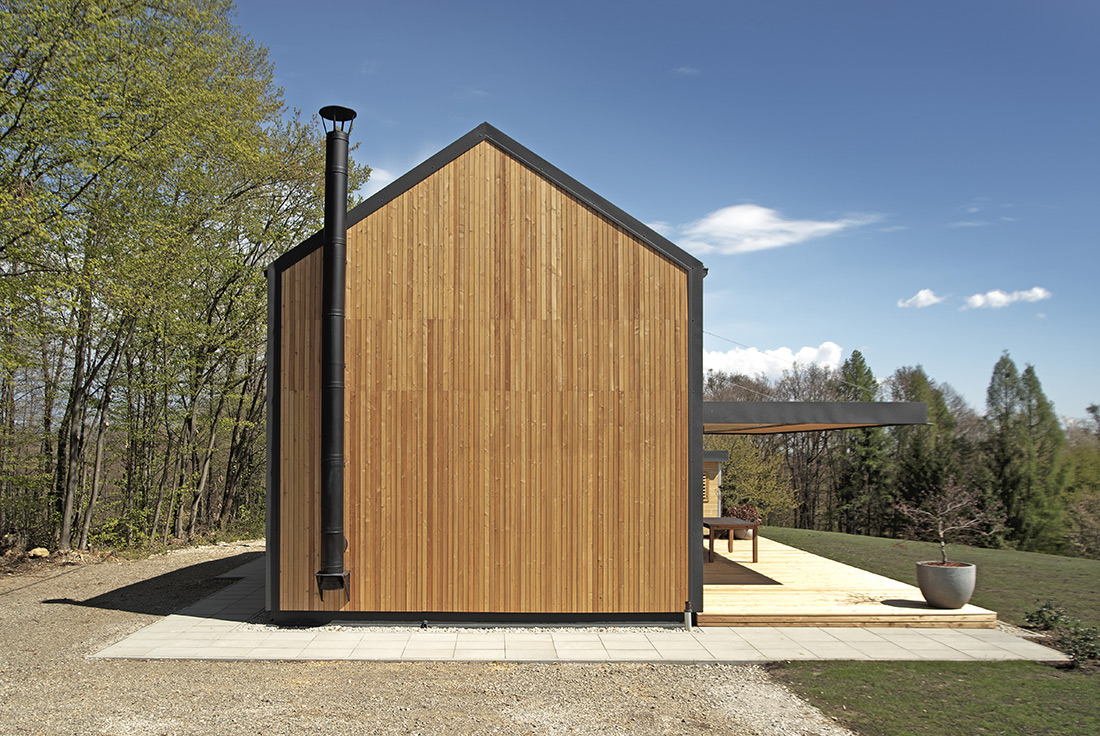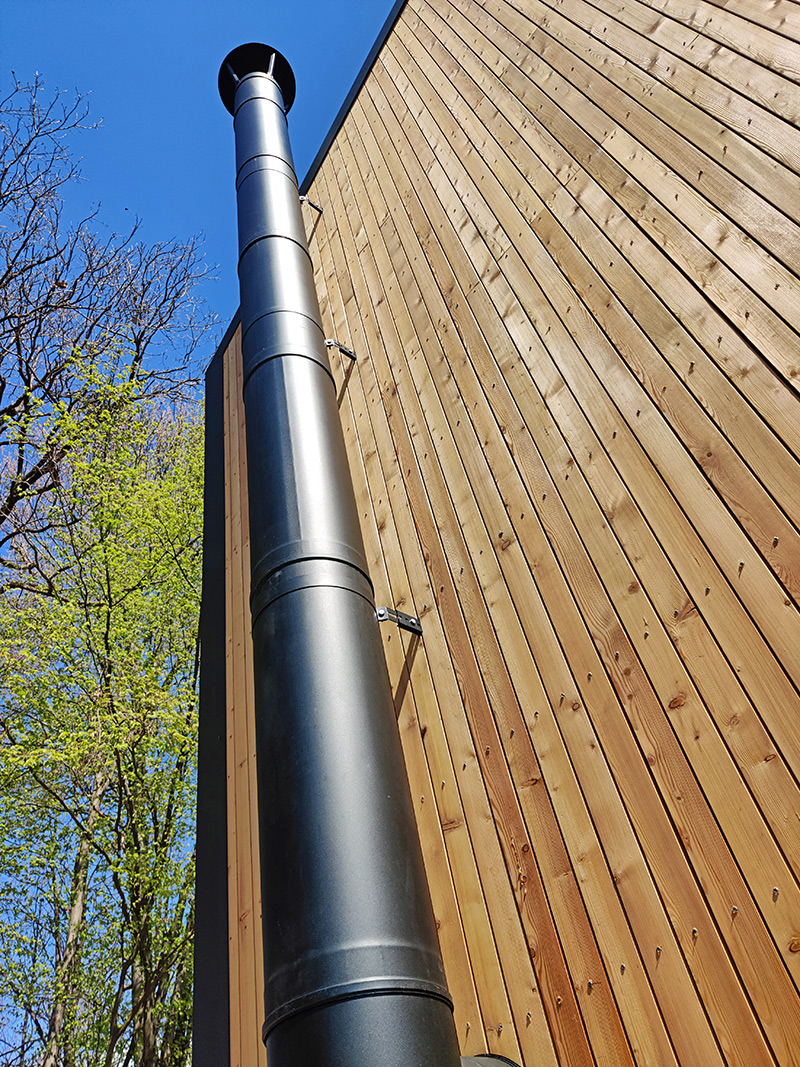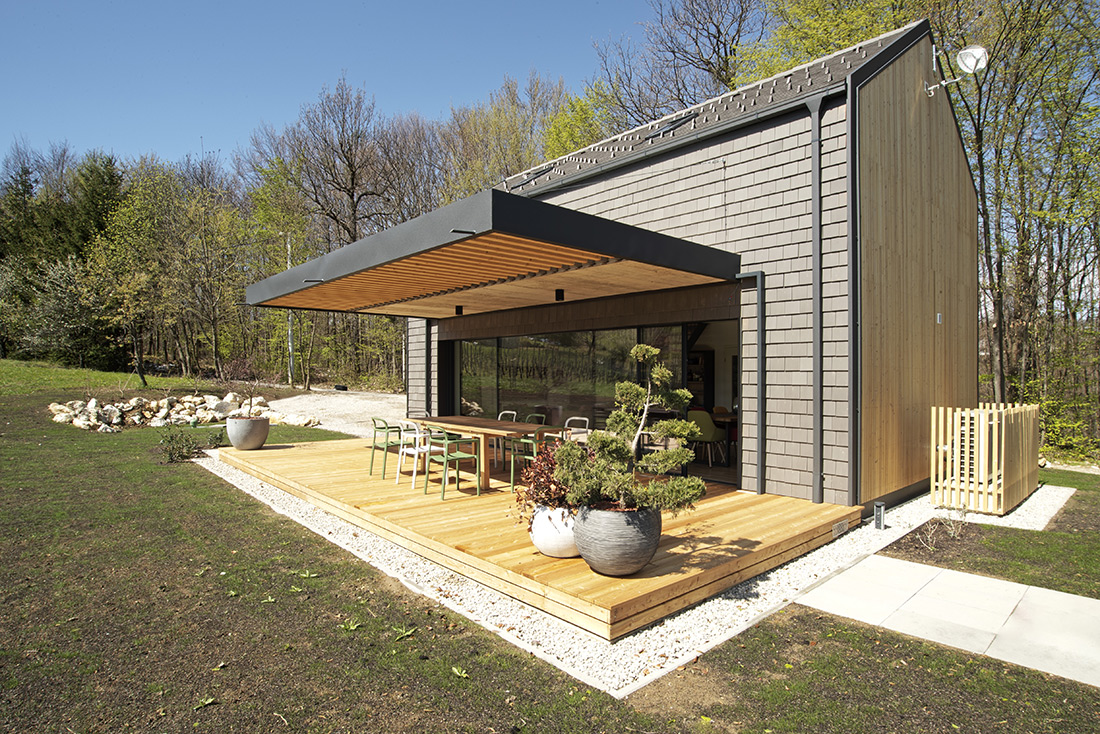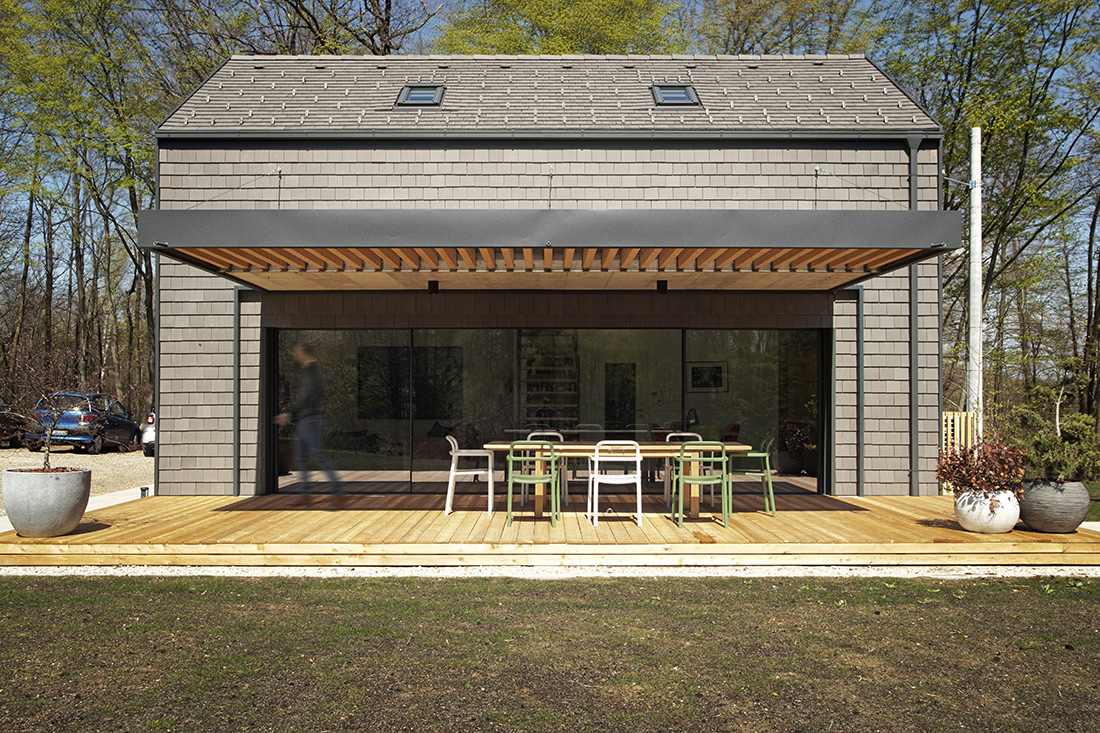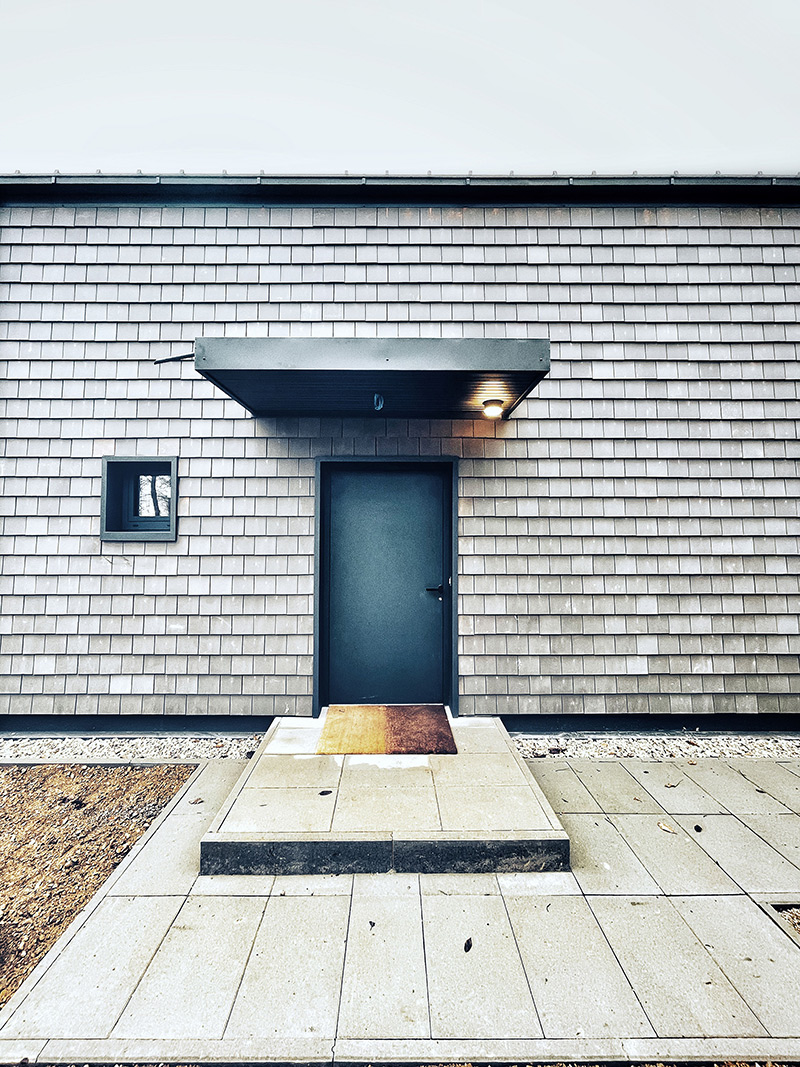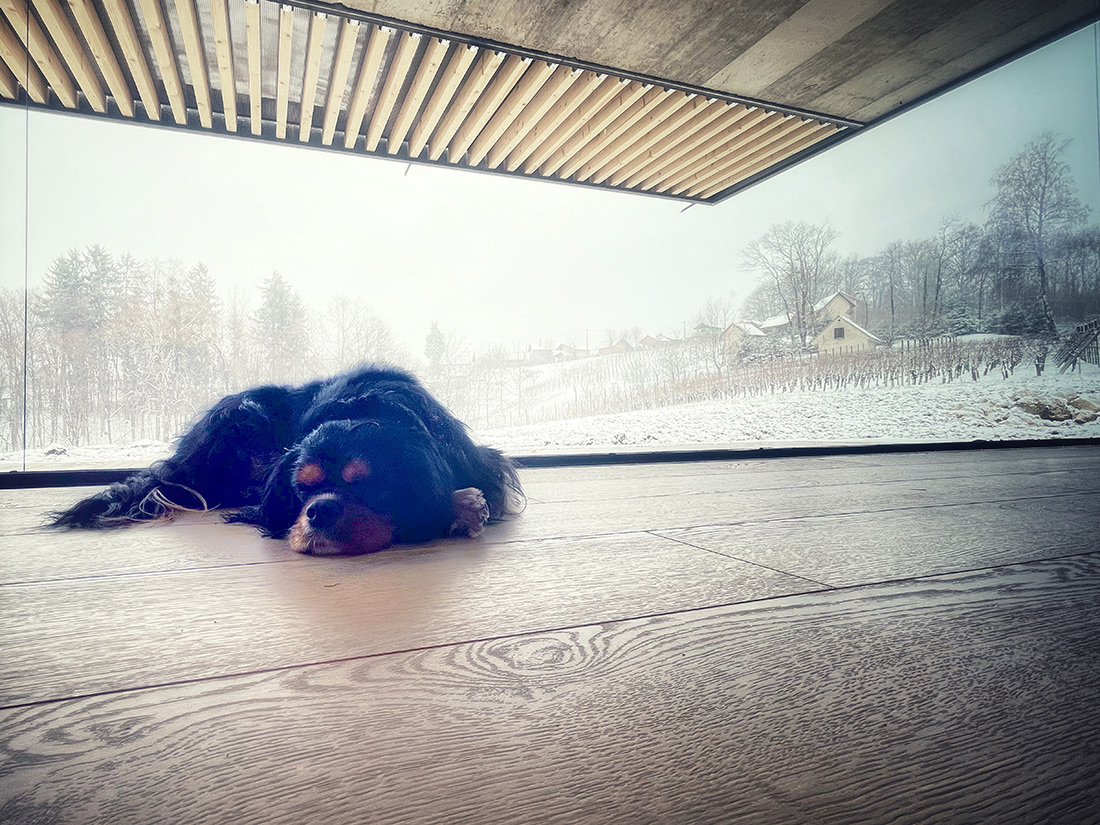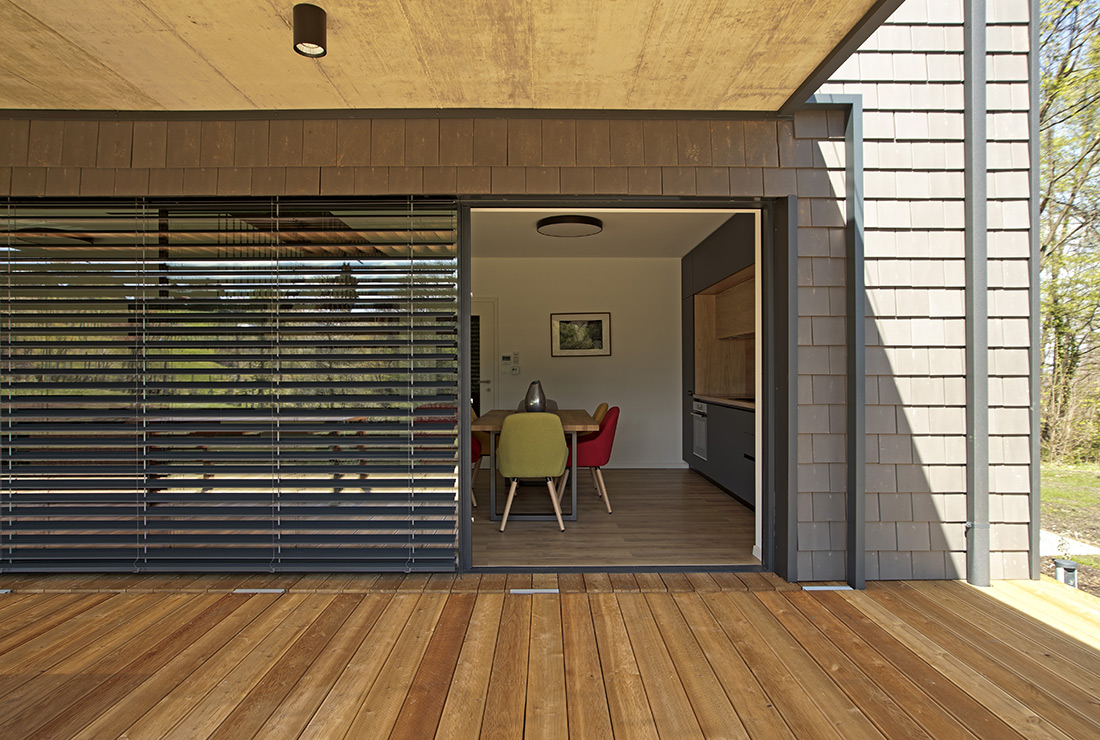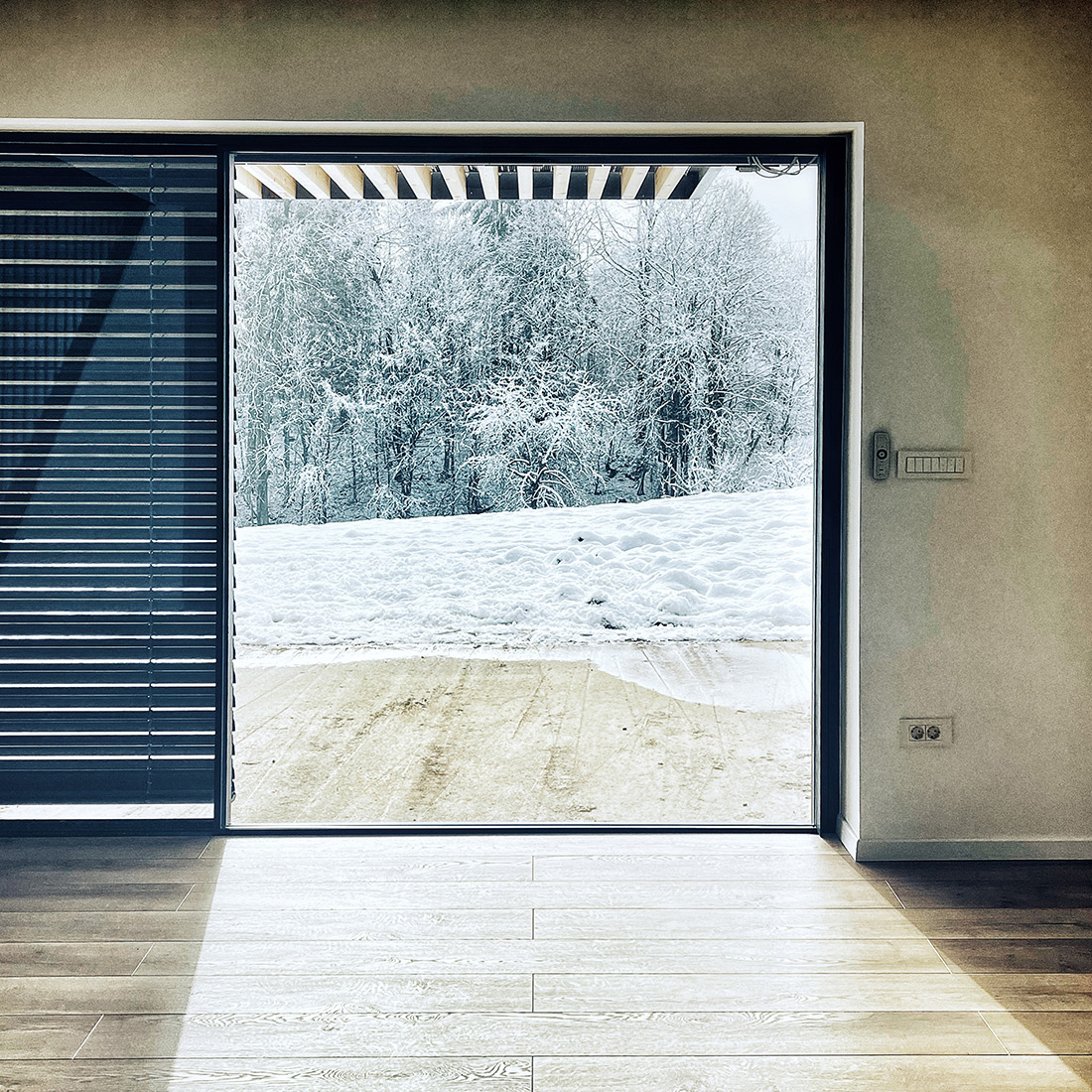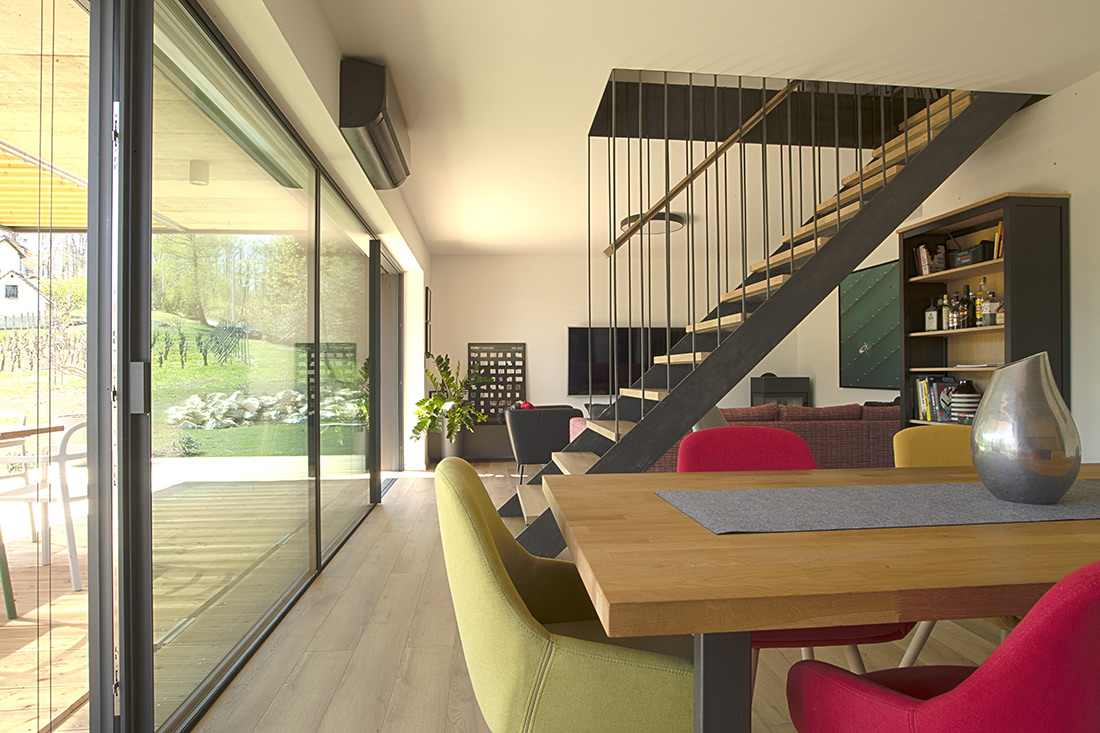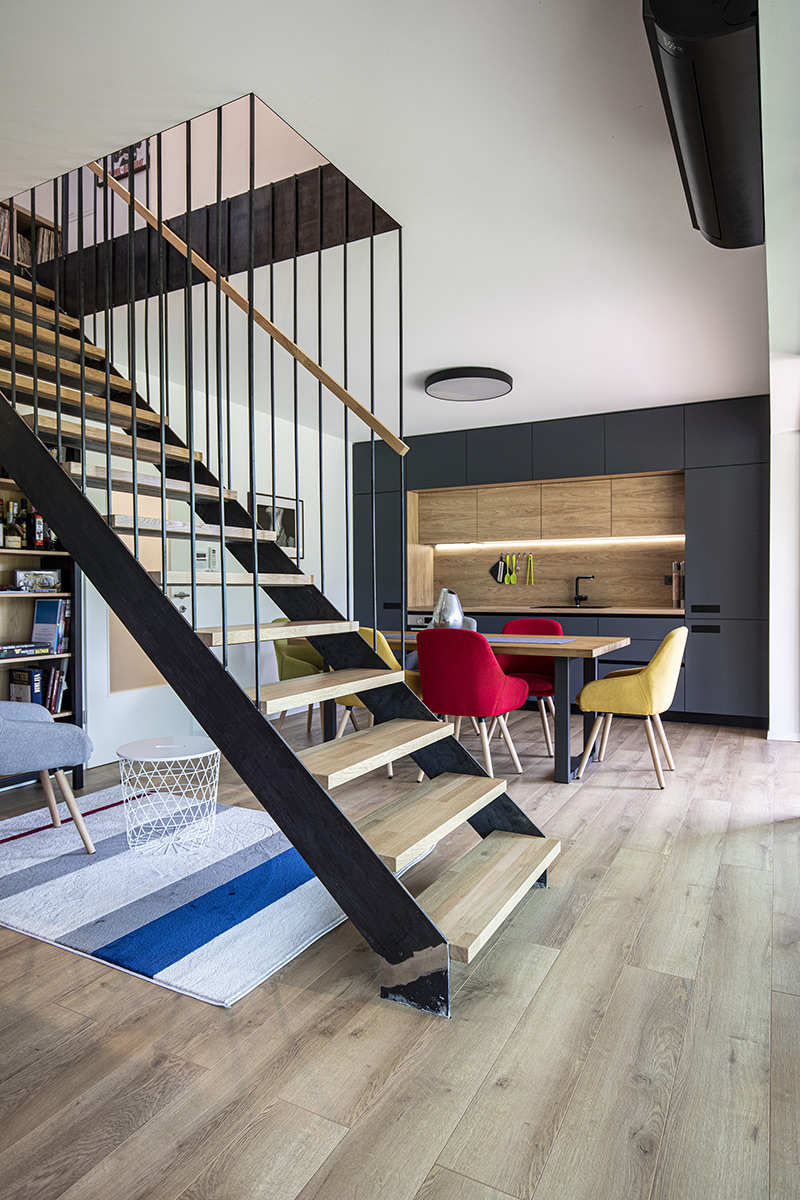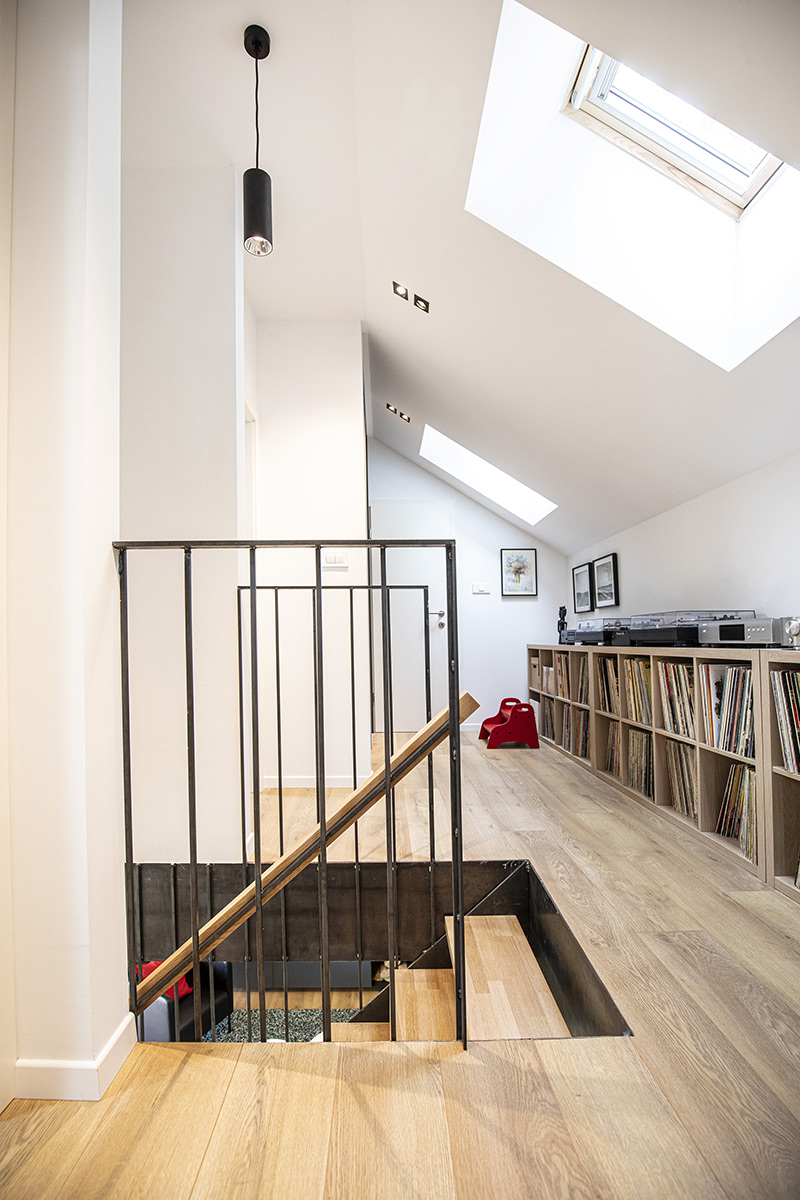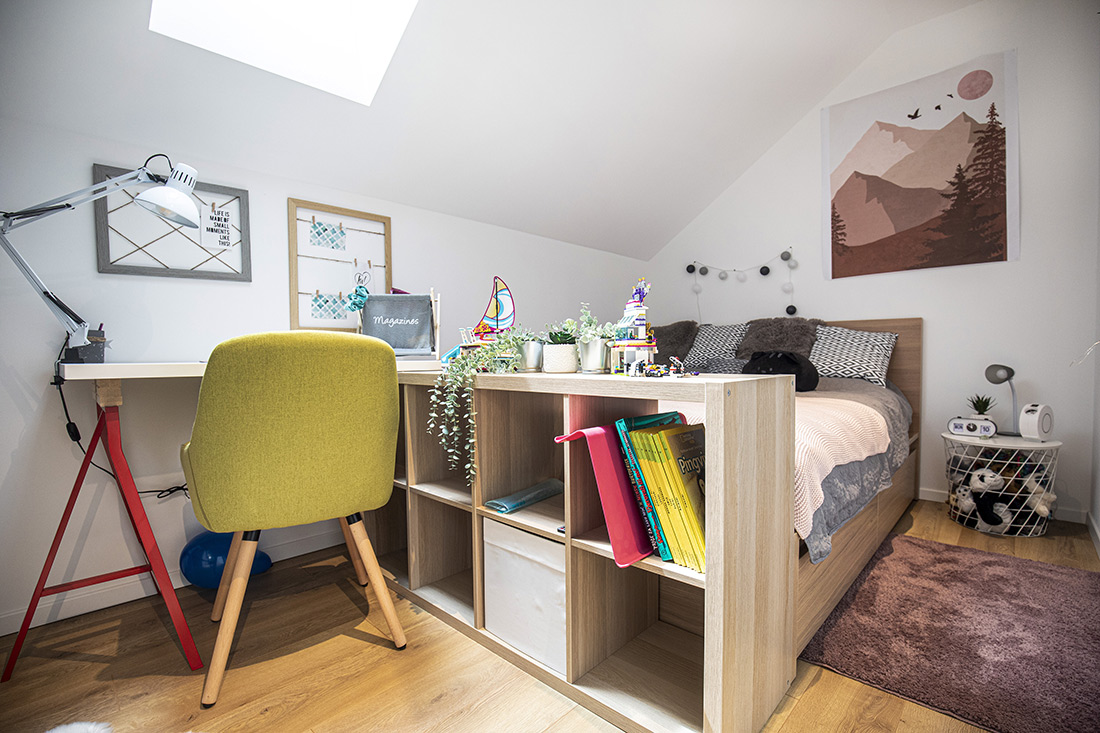 Credits
Architecture
Urbane ideje d.o.o.; Mislav Muršić
Design Collaborators
Urbane ideje d.o.o.; Tatjana Bačan (electrical installation)
Radionica statike d.o.o.; Josip Galić (construction design)
APZ Hidria d.o.o.; Damir Keglević (water and sewage)
Termoprojekting d.o.o.; Tomislav Vučinić (HVAC installation)
Building site supervision
Urbane ideje d.o.o.; Roko Dropuljić, Bojan Horvat
Land survey
Urbane ideje d.o.o.
Graphical design
Urbane ideje d.o.o.; Ranko Blažina
Expert consultant
Wienerberger d.o.o.; Josip Klarić
Client
Private
Year of completion
2021
Location
Vrnjak, Samobor, Croatia
Total area
120 m2
Site area
590 m2
Photos
Various
Project Partners
Mat-Grad, Limat obrt, Elektro Požgaj, Instalacije Gluščić, S.B.S., HM interijeri, Samoborski vrt
Related posts
Powered by