Qaammat pavilion is designed and built by Architect Konstantin Ikonomidis in cooperation with UNESCO Aasivissuit – Nipisat. Located in Sarfannguit, a cultural landscape in West Greenland and a UNESCO World Heritage site since 2018, the pavilion is designed to celebrate and promote the Inuit intangible cultural heritage and traditional knowledge of the environment. Glass was chosen for its palpability, its ability to highlight transparency; it camouflages the building and delineates the landscape – the pavilion inserts its presence but remains almost invisible. The interior architectural space develops an intricate relationship with the outside, and provides an interesting and enjoyable space. While sitting inside, the viewer experiences the opaque material in combination with the sun, with the snow. The pavilion is imagined as a canvas, which will come alive through reflecting the colour palette of its surroundings – sun, snow, the different seasons, reflections of the building's visitors.
What makes this project one-of-a-kind?
In my ongoing research and work, I seek to find solutions that can translate an artistic expression into a built object, with the added complexities of finding creative building solutions. This can be challenging, especially in the Arctic region, where you have such extreme conditions. Qaammat pavilion takes its cues from local traditions, and is designed to celebrate the culture of the local population. The construction method is innovative and demonstrates how glass structures can be built in Arctic temperatures, and in remote areas. The variations of light and colour, the transparency and reflections, its geometry and its surfaces, the particularities of glass assembly, the stunning site and how the pavilion is anchored in the rocks, but, most importantly, the people and local comm unity who participated in the realization of the project, make this project so unique and interesting.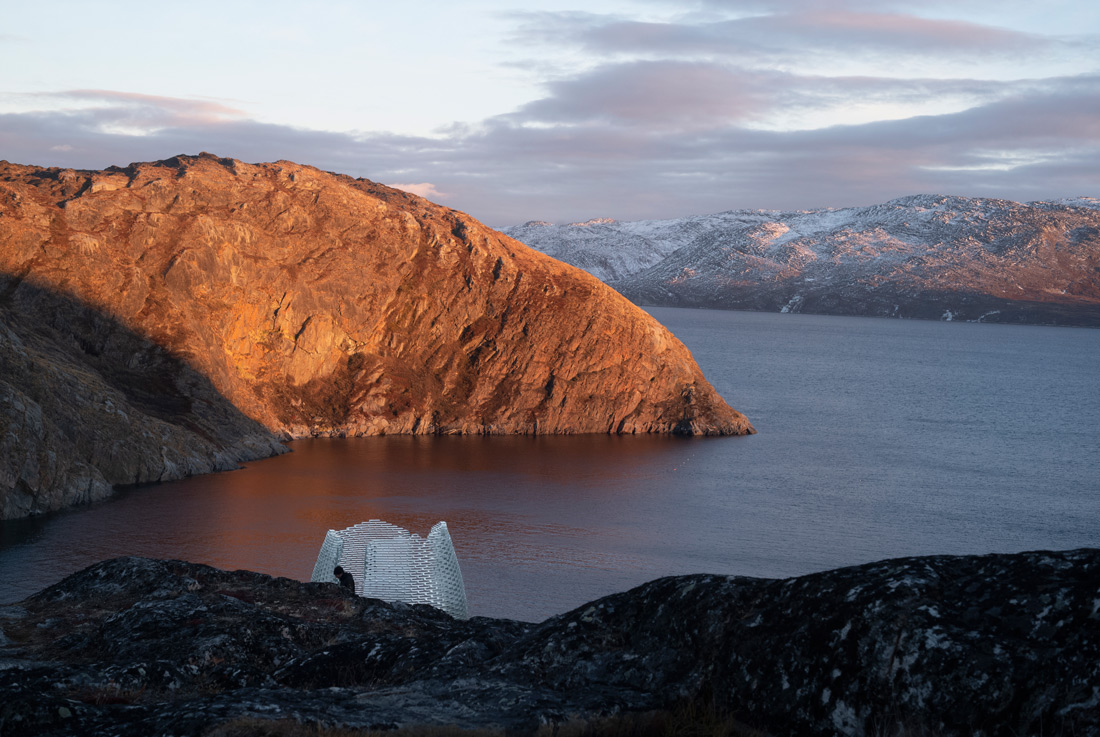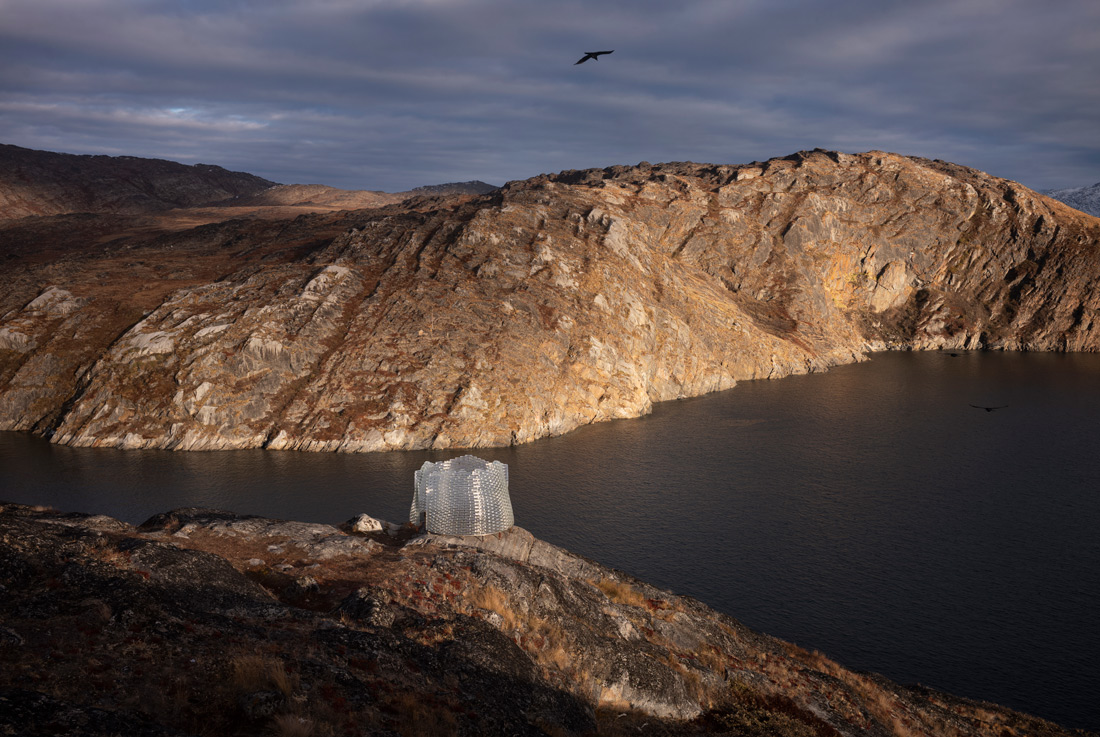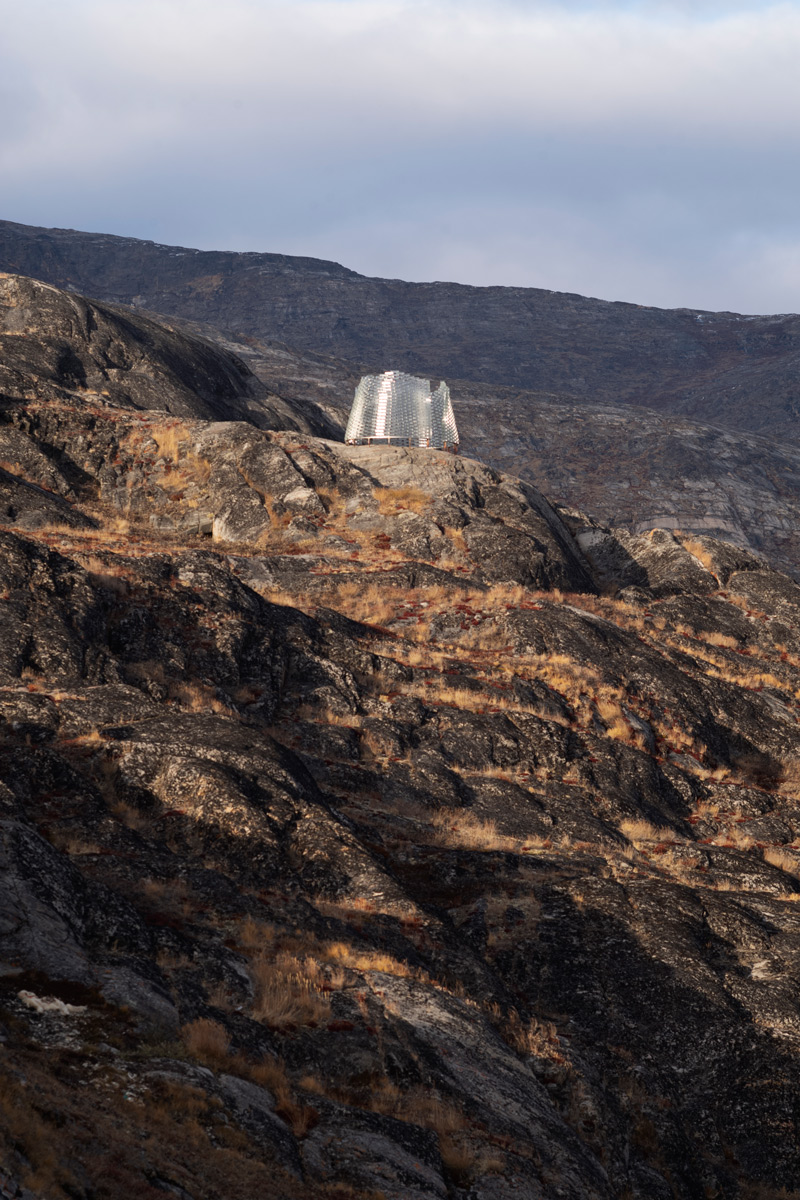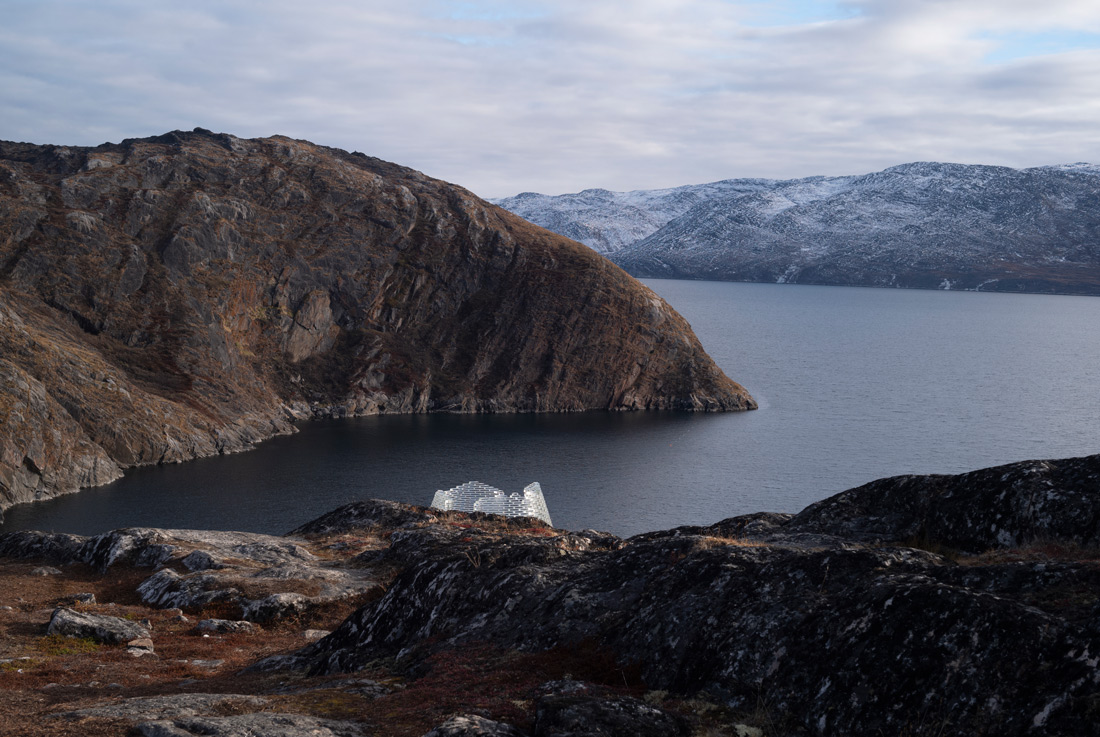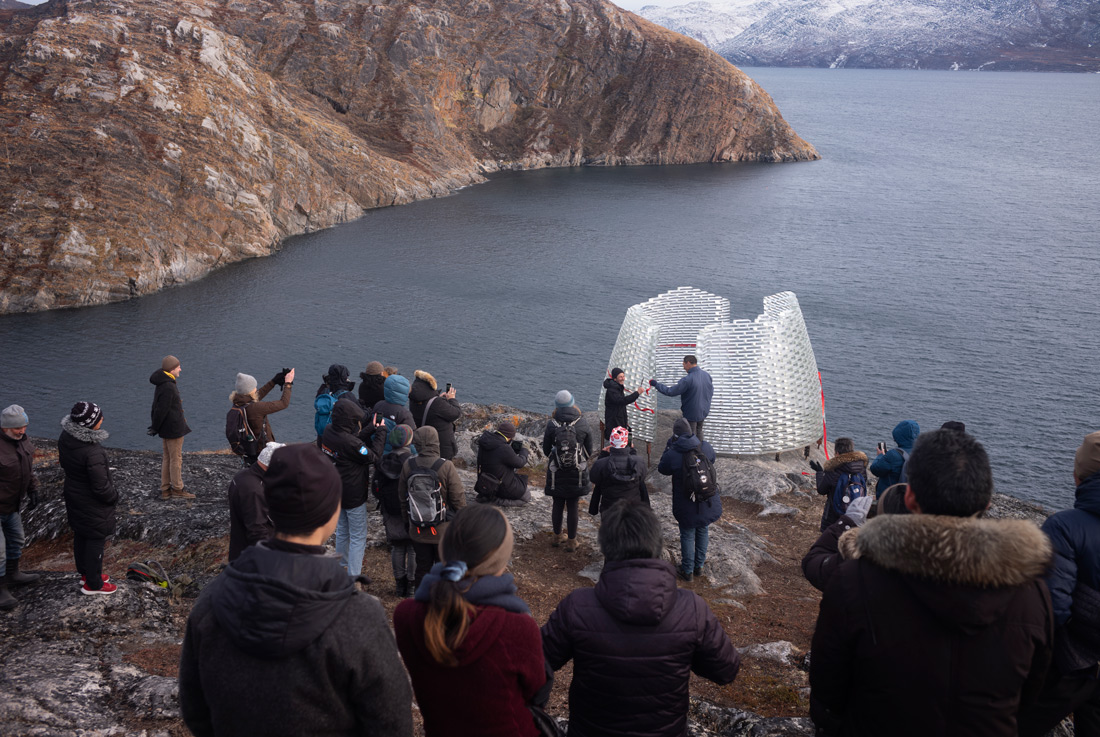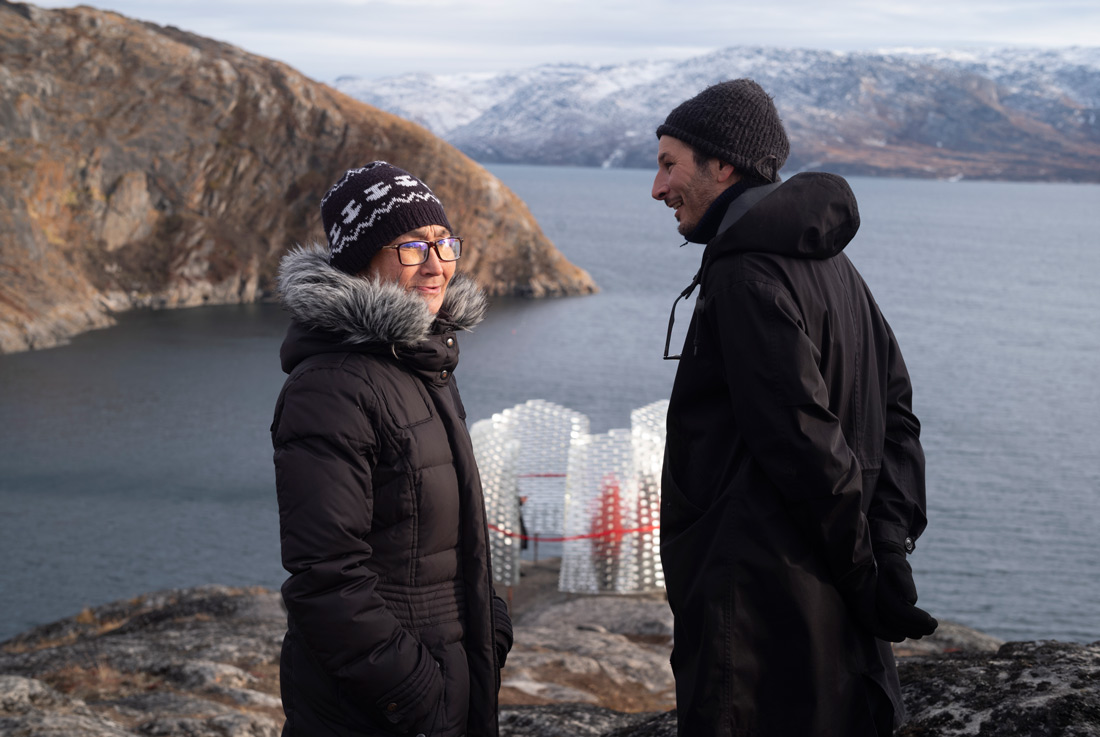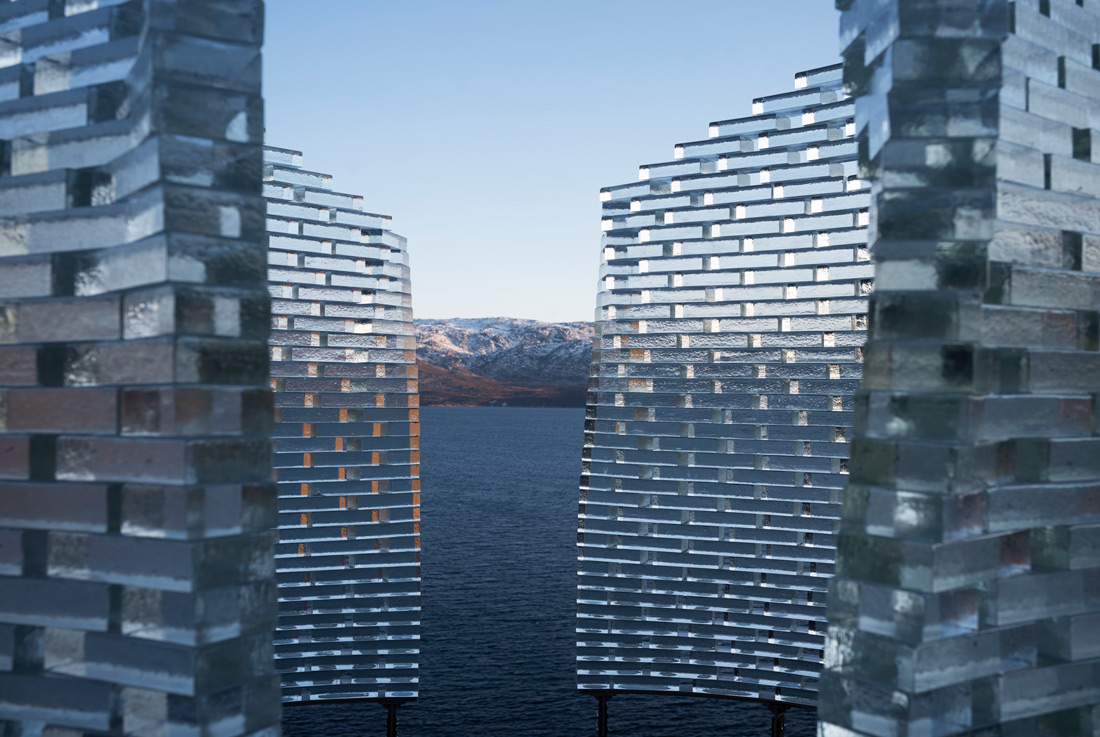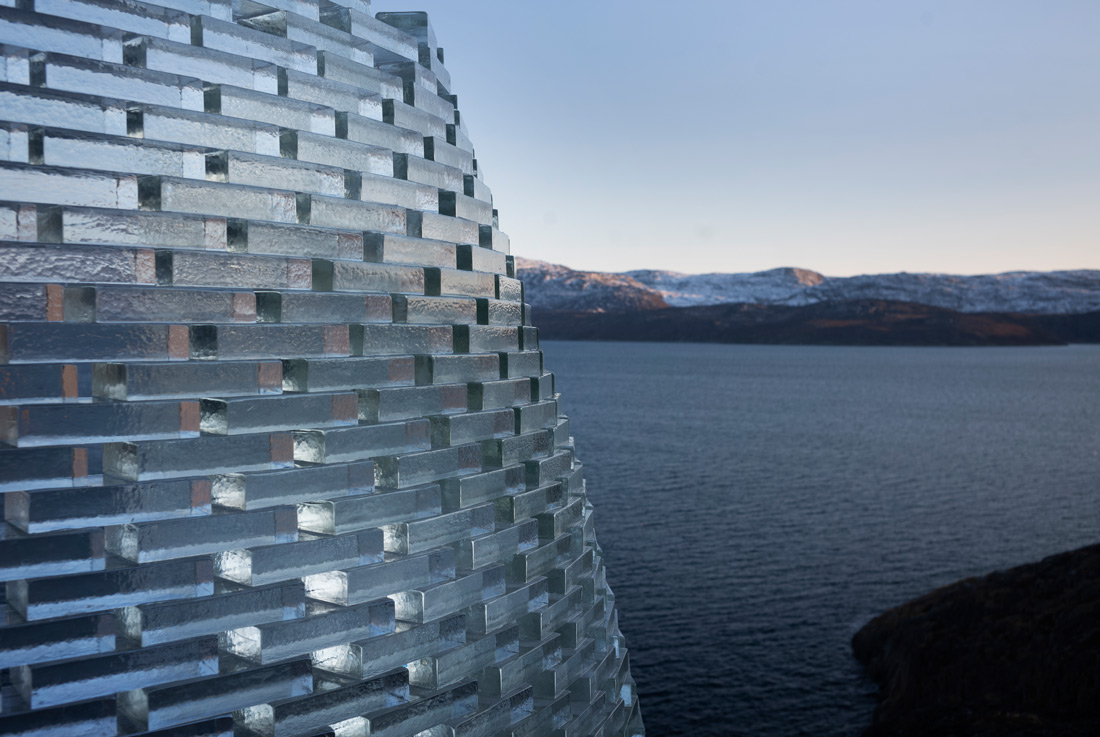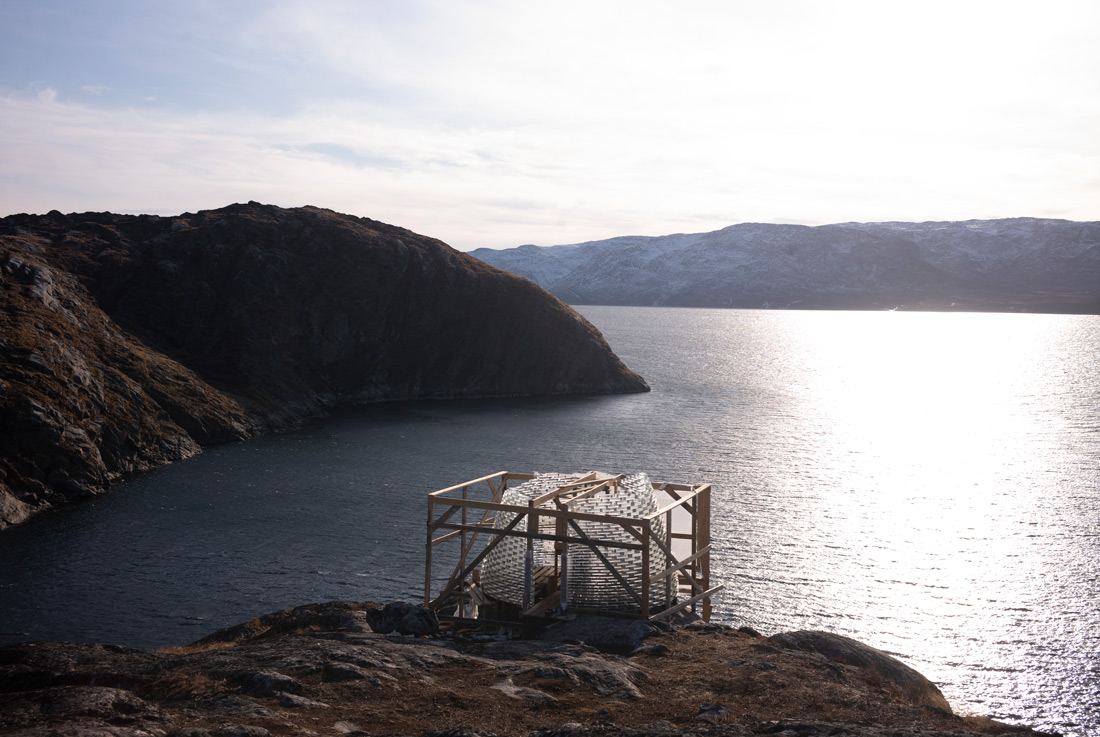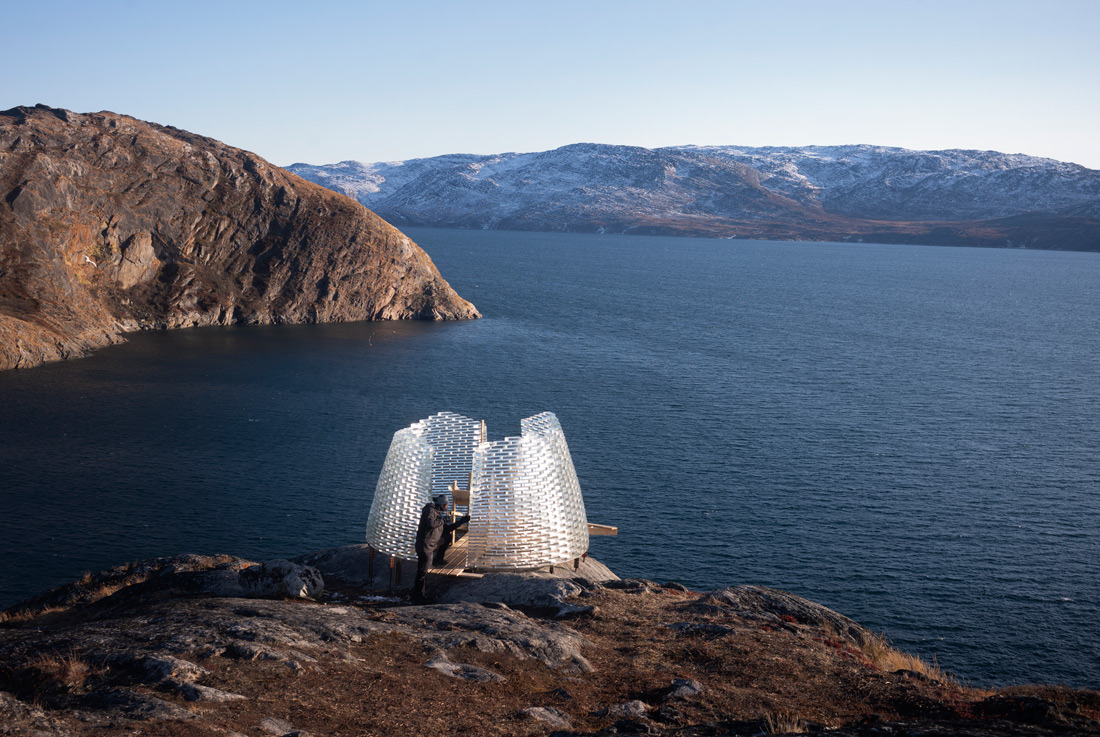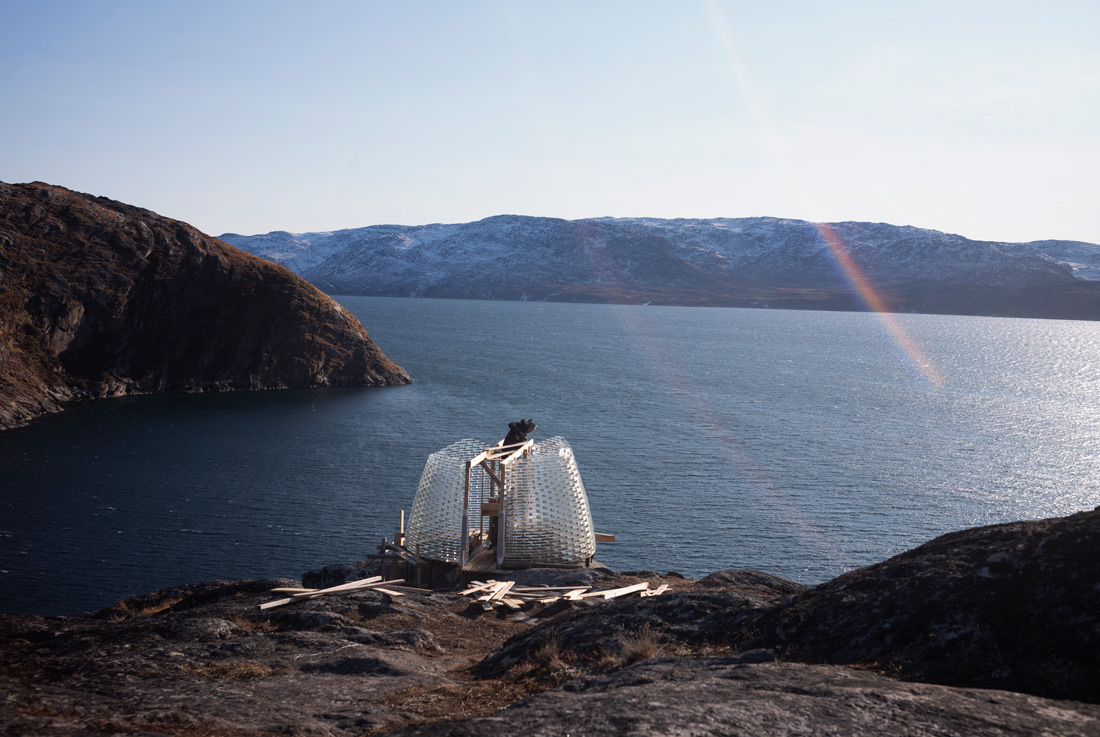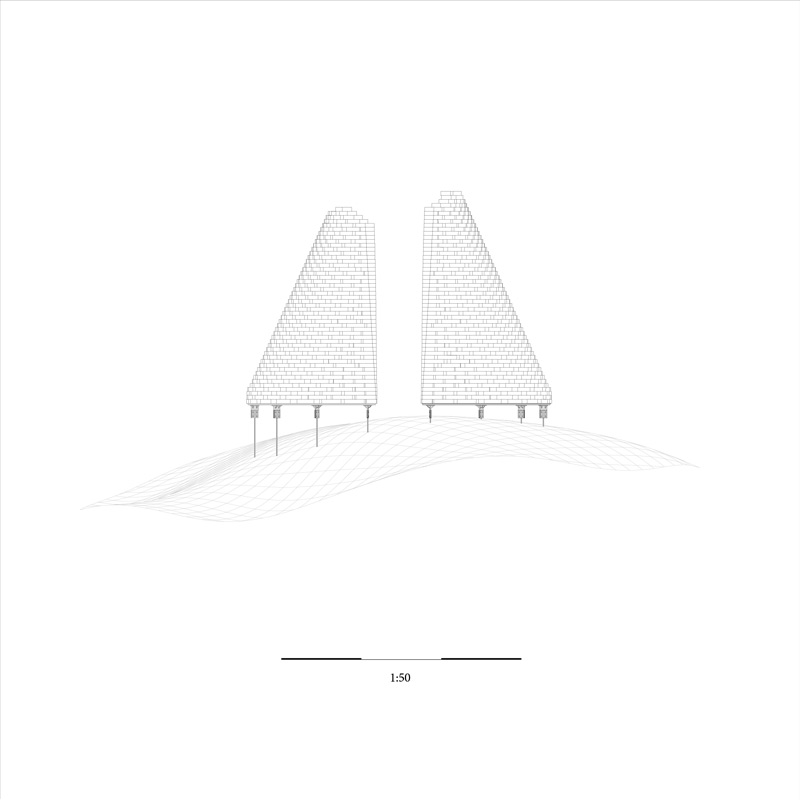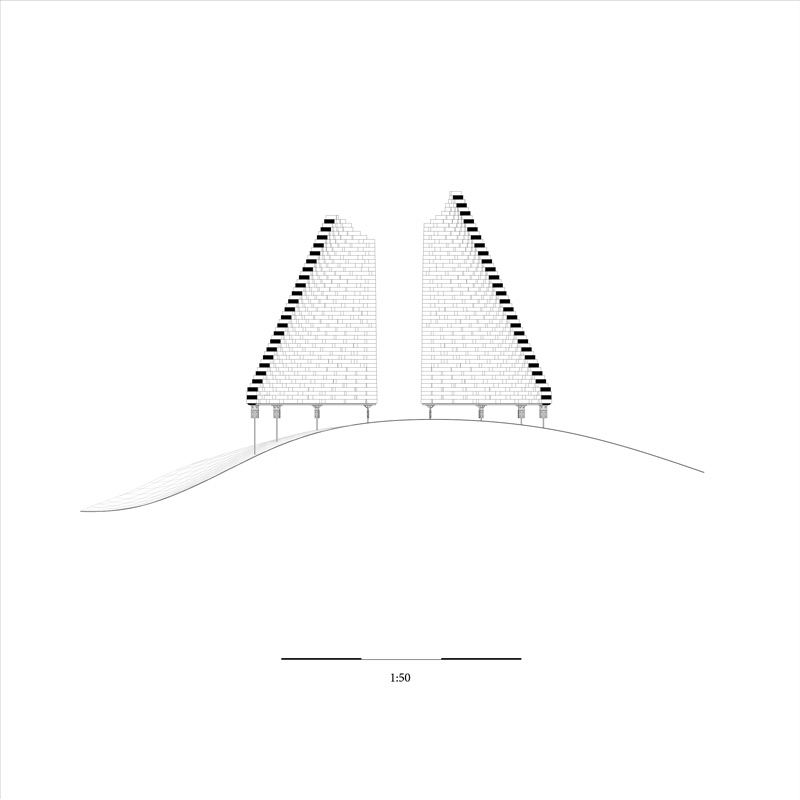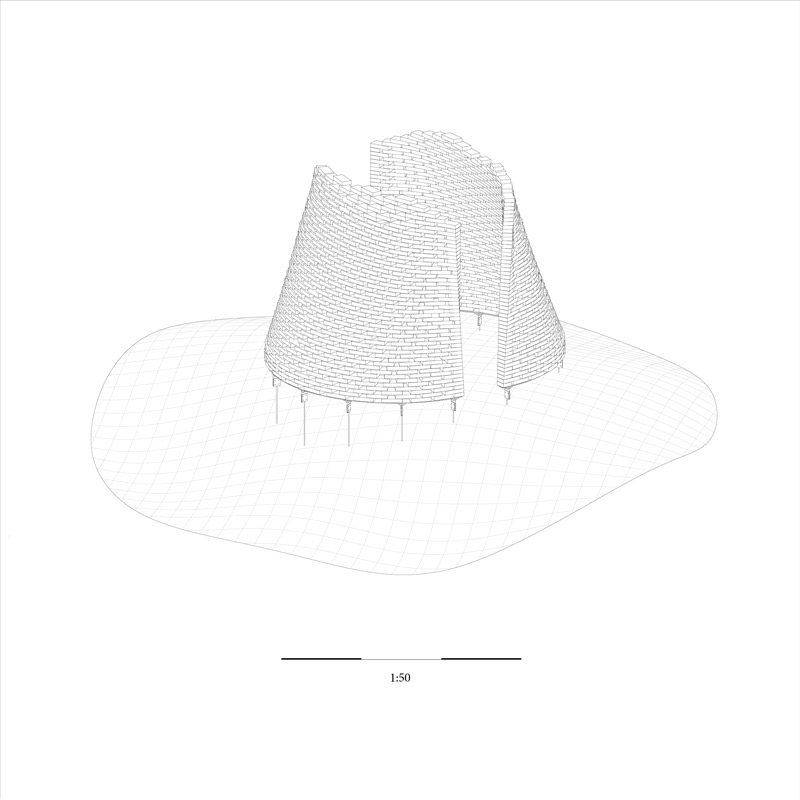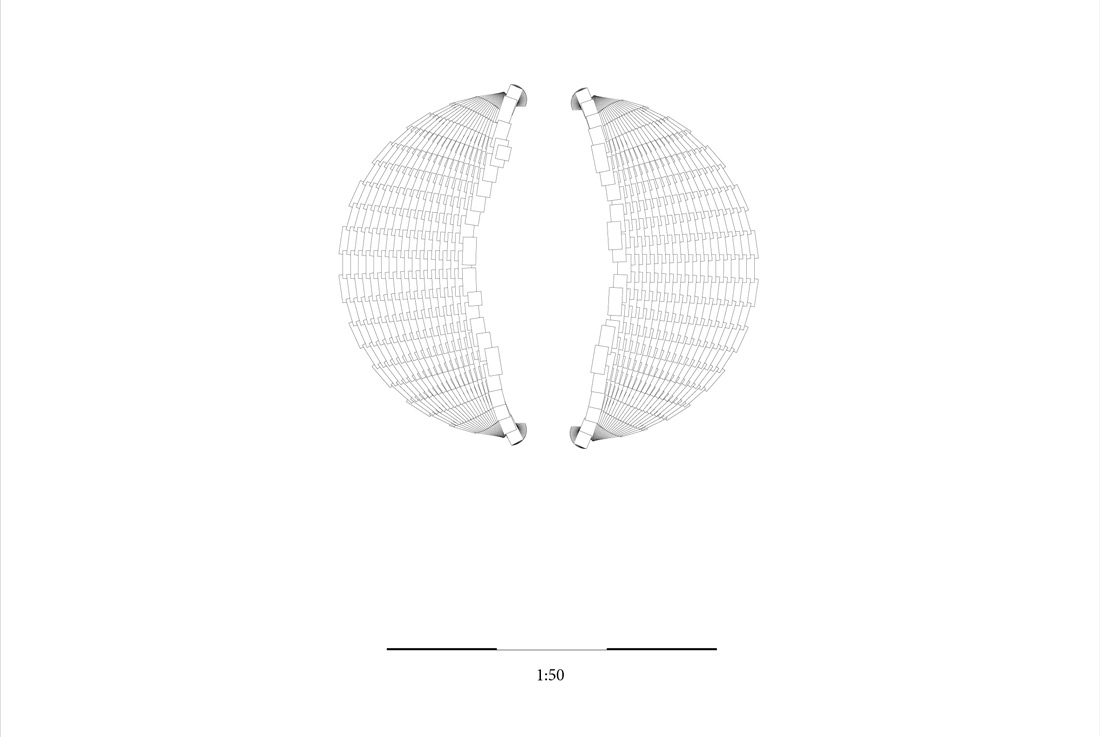 Credits
Architecture
Konstantin Ikonomidis
Client
UNESCO Aasivissuit-Nipisat. Qeqqata municipality, Greenland
Year of completion
2021
Location
Sarfannguit, Greenland
Total area
12 m2
Site area
12 m2
Photos
Julien Lanoo
Project Partners
Sisimiut Entreprenørplads, WonderGlass, Dow Inc, Tu-Delft, Holms Rostfria, Sisimiut VVS Service
Related posts
Powered by