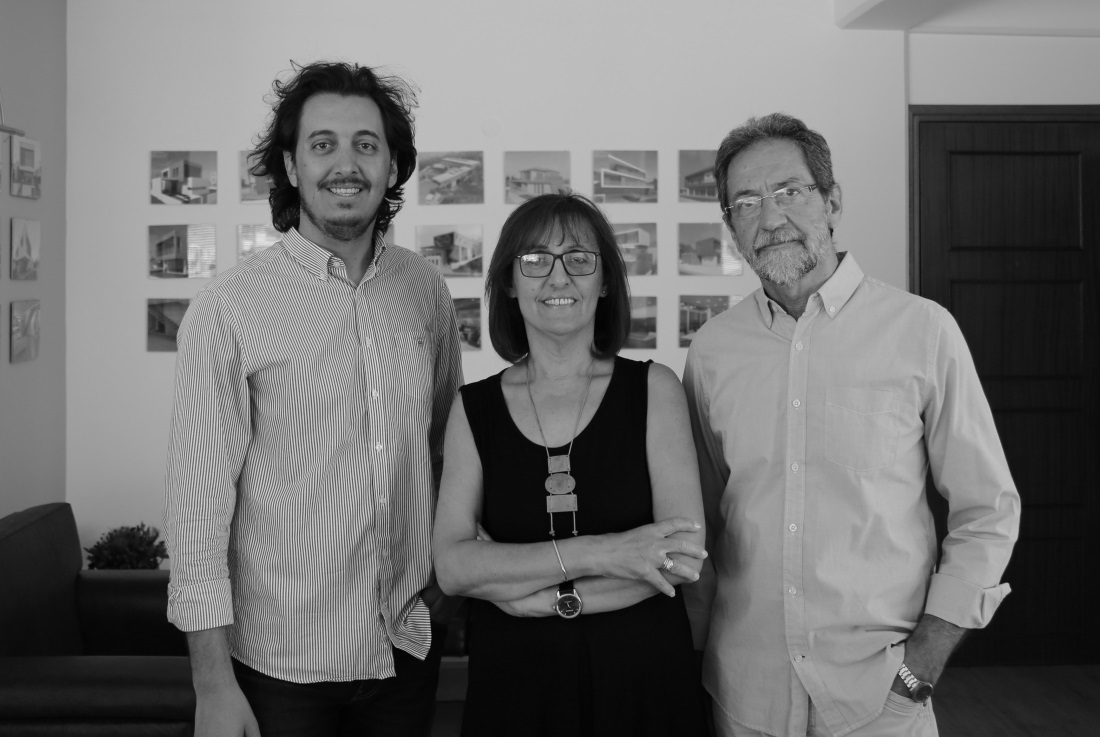 Vassiliades Architects
Vassiliades Architects was founded in 1985 in Limassol, Cyprus by George Vassiliades and Stalli Talea, with Constantinos Vassiliades joining in 2012. The firm operates in the fields of architecture, urban, landscape, product and interior design, focusing on energy efficiency and has conducted studies in Cyprus and in Greece, whilst it has an active involvement in academia and research. The design team practices with the knowledge that there are different places, different times, different people and different needs. Variables that dictate separate ways of dealing and shape their own forms, volumes, materials etc. Relations between lines, planes and surfaces, are transformed into forms that balance between simplicity and diversity.
The common, but not unequivocal way of approaching, gives every time character and readability. The design has a prior concern to serve human needs, to facilitate motions, activities and functions, always with the necessary tool of our times, the bioclimatic strategies. Friendly and comfortable environments allow the user to understand, experience and love his space, at a time where too often the functionality is sacrificed for the "demonstration" and the sensationalism.
The active participation of the client to the development of the proposal and the respect to his preferences, are combined with our knowledge and experience in order to achieve the desired result: Clean, qualitative and harmonious compositions that are consistent with the different needs, interact with the space, the time, the place and the people.

Awards