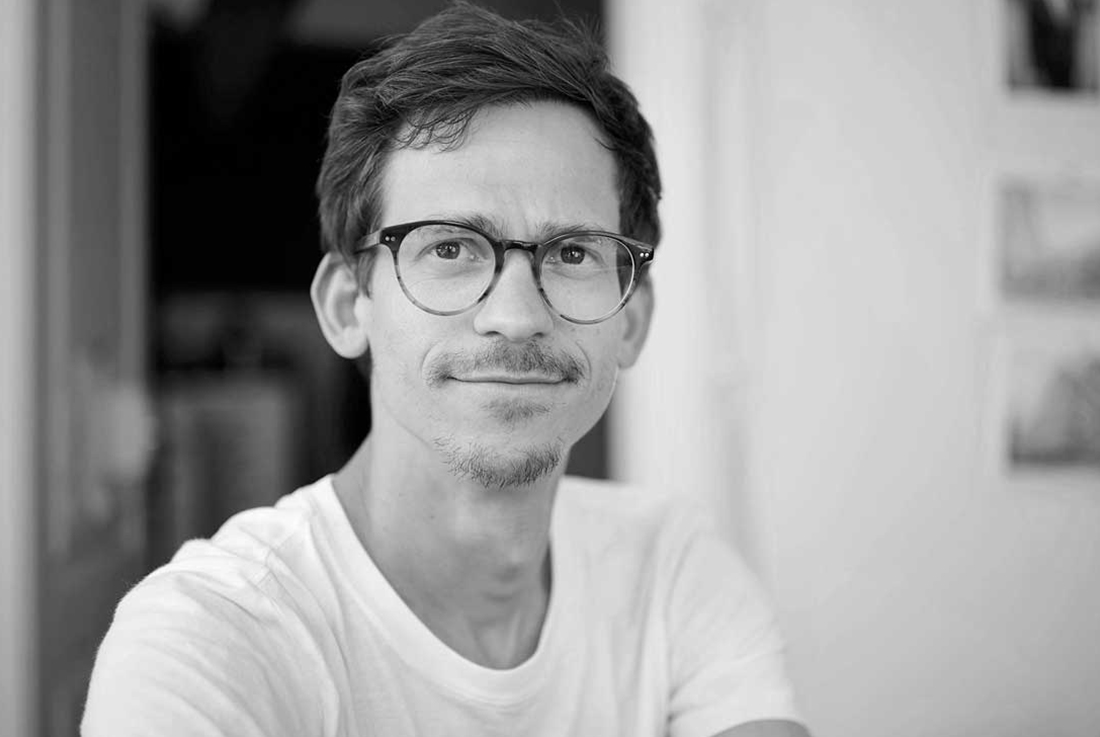 Studio Moritz Pulitzer
Studio Moritz Putzier is a multidisciplinary design office based in Cologne. Our design services are focused on furniture and lighting as well as user orientated products and interior concepts.
Born in 1986 in Munich, Moritz Putzier moved to the North of Germany in 2007 for his studies at the University of the Arts Bremen. Already gaining freelance experience for different designers during the final years of his studies he founded his own studio in 2014 immediately after graduation. Putzier, as a young designer, can already look back to
several distinctions like the Design Plus Award and the first prize of the Pure Talents Contest amongst others. In 2015 he was selected as one of the Newcomer Finalists 2016 of the prestigious German Design Award.
His work is focused mainly on furniture and lighting as well as user orientated product design developed to solve everyday problems.
His products connect reduced shapes with natural materials often showing small technical sophistications. He himself explains his design as something "with a little twist" that prefers not to push its way into the center of attention but rather as a hidden aesthetic that defines itself through a playful attention to detail. Objects that are driven by the desire to be connected to people. " I like when the user can discover an object which doesn´t reveal every detail at first sight, when he needs to interact to find out how the product works. It is like getting to know someone." says Putzier. Today, he works in his studio in Cologne step by step setting up his design profile and always motivated and curious to be immersed in new fields. As well as working in commercially with companies like Yara, Nurus, Vista Alegre Atlantis, Pollmeier GmbH or Müller Möbelwerkstätten, he also works on self-initiated projects. Moritz Putzier teaches as a guest lecturer at the Peter Behrens School of Arts, Düsseldorf University of Applied Sciences.
| Award / project | Year |
| --- | --- |
| BigSEE Wood Design Award, Winner / table light Noctus | 2019 |
| table light Noctus / table light Noctus | 2018 |
| SCHOTT CERAN Design Awards, 2nd prize | 2017 |
| German Design Award - winner | 2016 |
| German Design Award - Newcomer Finalist | 2016 |
| Pure Talents Contest 2015 - 1st prize | 2015 |
| German Design Award - Newcomer Nominee 2015 | 2014 |
| Output-Award | 2011 |
| Article | Media | Year |
| --- | --- | --- |
| Moritz Putzier  – Product Designer | Home-review | 2016 |
| Studio Moritz Putzier | Domusweb | 2016 |
| Moritz Putzier's lamp can be manually controlled to adjust light intensity | Designboom | 2016 |
| The Moon's Orbit Inspired This Gorgeous Table Lamp | Fast company | 2016 |
| A Multipurpose Table You Can Prep, Cook, and Eat At | Design Milk | 2014 |
| Moritz Putzier designs Cooking Table for collaborative meal preparation | Dezeen | 2014 |
| Exhibition | Institution | Year |
| --- | --- | --- |
| Fuhrwerkswaage | Lichtgestalter, Cologne, Germany | 2018 |
| Tortona Design Week | Tortona Design Week | 2017 |
| Design Week Mexico | Museo Tamayo | 2016 |
| Deutscher Sparkassen Verlag | Die Ästhetik der Dinge, Stuttgart, Germany | 2016 |
| German Design Award Exhibition | Ambiente, Frankfurt - Germany | 2016 |
| German Design Award Exhibition | MAK | 2016 |
| Designers Tower | IMM Cologne | 2016 |
| Pure Talents Contest | IMM Cologne | 2016 |
| Lecture | Institution | Year |
| --- | --- | --- |
| Guest lecturer | Peter Behrens School of Arts | 2020 |
| Guest lecturer | Peter Behrens School of Arts | 2019 |
Awards