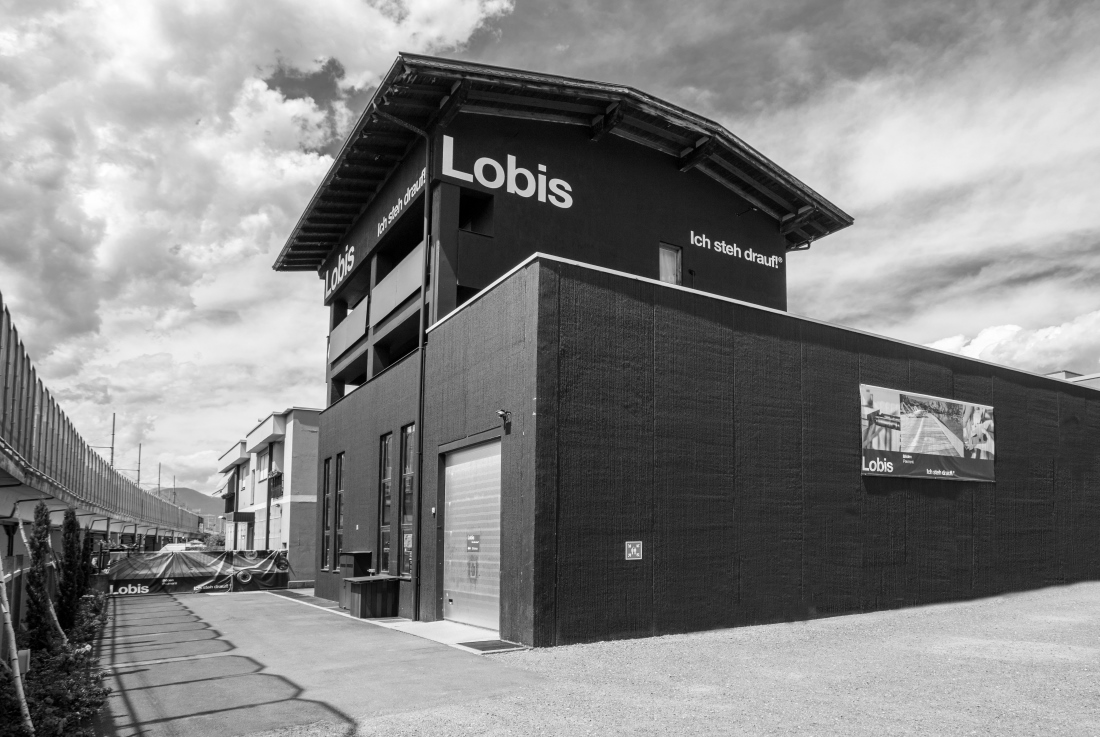 Lobis Böden GmbH
We develop and produce innovative, functional products and total solutions in the flooring sector, both indoors and outdoors. As a dependable supplier with a passion both for detail and for local products, we design, produce, sell and realize floors, acoustic walls and ceilings, stairs and alpine skirting made of one material with identical surface and uniform appearance.
As a growing enterprise with South Tyrolean roots, we offer our customers products and services that are characterised by innovation, design, change and progress. Our own-brand products successfully set market trends, both locally and further afield. Constant innovation and evolution in all areas of our enterprise are decisive factors in our long-term success: we therefore promote continuous development while endeavouring to reward the initiative, creativity and performance of each individual employee.
Our products and services are designed to meet our customers' requirements and expectations, which we constantly strive to anticipate, understand and satisfy. As a dependable supplier with a passion both for detail and for local products, we aim to ensure our customers are both happy and content. We fulfil wishes and create solutions that correspond to our commitment to quality, service and reliability. Our creativity allows us to express the individuality of our customers and thus provide added value.
We are committed to the protection of the environment and sustainable building and we wish to meet our social responsibilities in all areas and locations. We attach great importance to the care and safety of our employees and products. We also set high standards with regard to personal behaviour, with the need for correctness, friendliness and respect among ourselves as well as in relation to business partners and the public.

Awards

I think