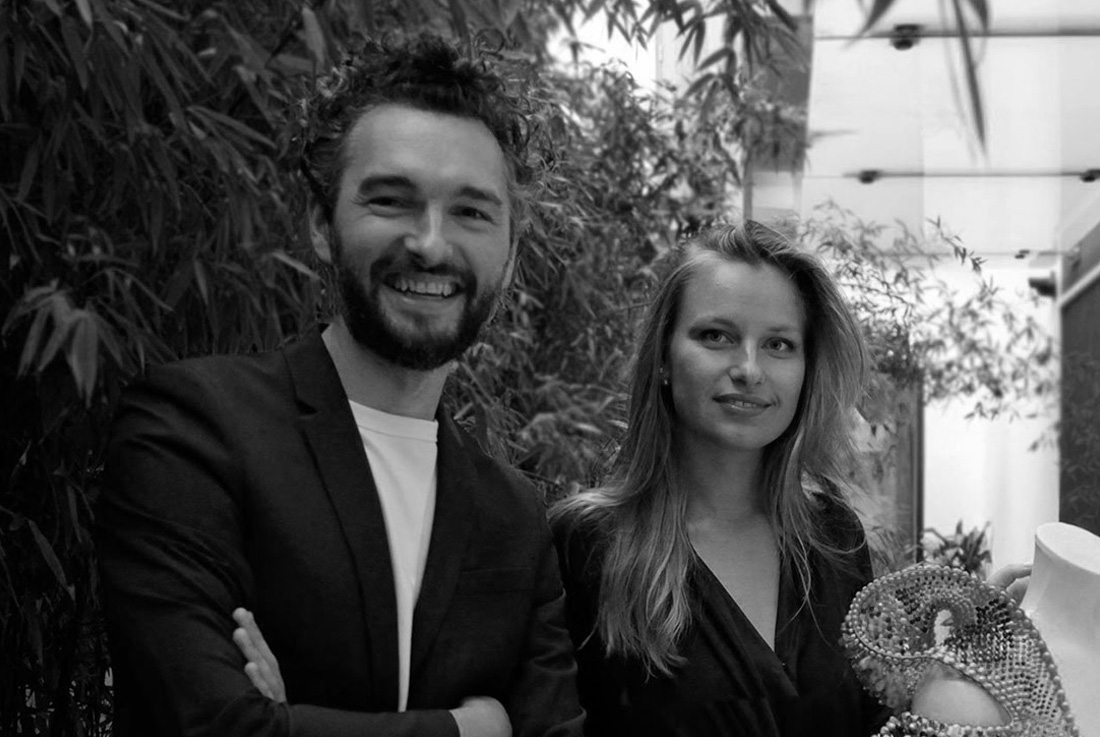 Lana Dumitru & Vlad Tenu
FORÆVA is a hybrid art-meets-tech dress designed by Lana Dumitru & Vlad Tenu for Swarovski, an architectural garment that has gained international acclaim and has been worn by Björk on stage as part of her Utopia tour.
FORÆVA is about two designers putting the past into the future in the shape of a crystal dress. Approached by Swarovski, fashion designer Lana Dumitru and architect Vlad Tenu have teamed up to reimagine tradition for the next space age. They took the folk pattern from a traditional Romanian rug and digitally re-constructed it from over 25.000 Swarovski crystals into a new kind of artefact. The complexity of this dress has reached an engineering level, only possible through full 3D simulations, algorithmic design and digital prototyping. It is a process based design, fully simulated in 3D for a production dialogue with manufacturing robots rather than the human hand. No wonder that it took 15 people almost six months to assemble the dress.

Awards

I think