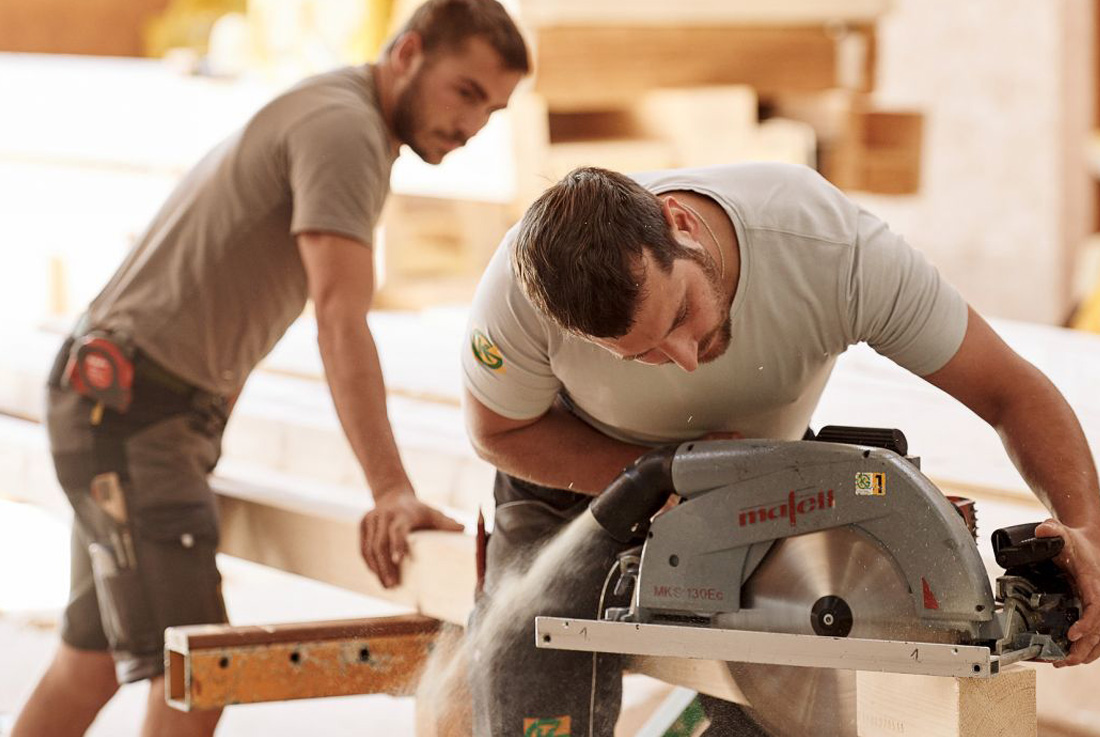 Kaspar Greber
The sum makes the house. The planned uniqueness of the house is the foundation. Every room consists of convincing sustainability. And Kaspar Greber always keeps its value stable.
The carpentry and house construction company Kaspar Greber is as versatile as the material wood. The range of services extends from house building to commercial and agricultural construction, interior design to renovation of old buildings, and expansion of existing buildings through additions and attachments.
As a general contractor, Kaspar Greber is responsible for advice and costing, implementation planning with construction management, for the organization and coordination of all trade services, and cost and schedule monitoring.

Awards