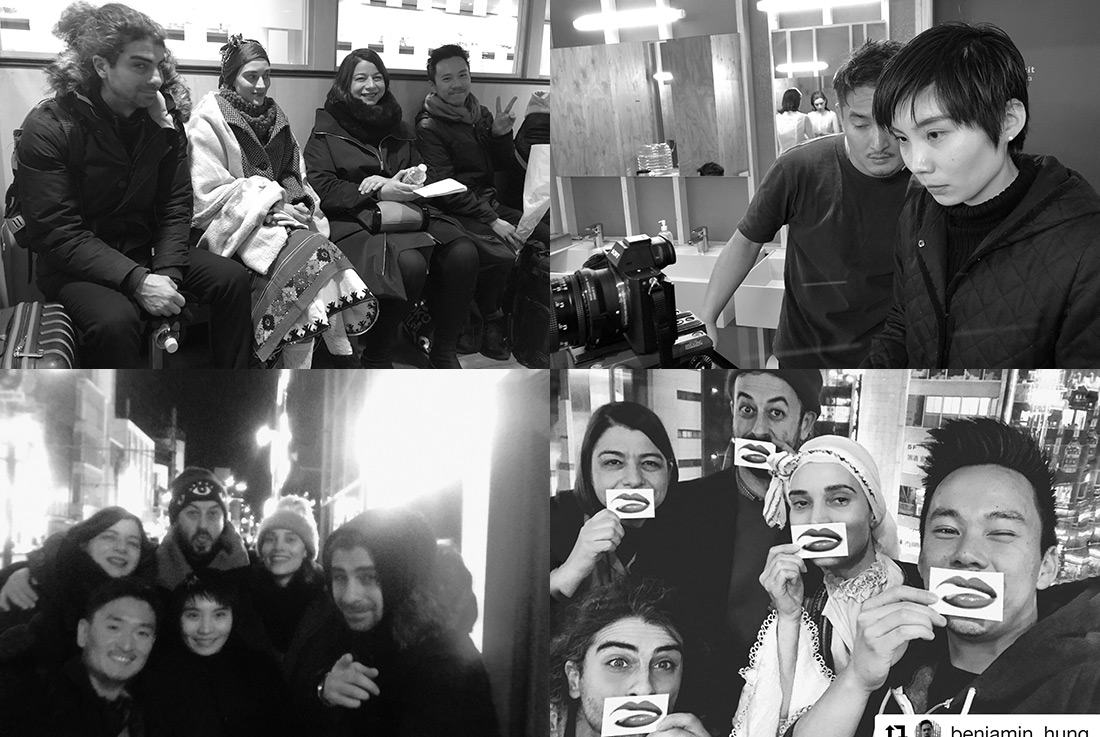 IVAN ASEN 22
"IVAN ASEN 22" - conceptual designers' platform and Foundation for the presentation and support of contemporary designers, was created in 2007 by fashion designer Neli Mitewa in Sofia, Bulgaria. Since then, it has established itself as unique, one of its kind initiative for creating, developing and presenting designer concepts, including young fashion designers of the new, professionally educated generation. Working together for almost ten years, more than 20 designers form a network, creating a recognizable designers' scene that is visible and curious to the audience concerned. "IVAN ASEN 22" aims to link the education and professional realization of fashion designers and to help them to overcome the difficulties faced by designers, such as the limited market for individual designer's brands, the lack of funding for this kind of activity, the lack of knowledge in the field of management and fashion marketing, and so on.
The activity of IVAN ASEN 22 concentrates in two main directions:
- Curated fashion design projects based on a common theme: co-author collections developed by the whole team of designers on a joint theme and a common concept of the color scale and fabrics that are presented in the artistic spaces of IVAN ASEN 22 showroom whose interior changes with respect to the exhibited objects. Models and collections of designers are realized, reaching their potential customers.
In addition, the Foundation gives a chance to new names, selected through a competition that it supports by presenting their work, and organizes special individual presentations of particularly innovative and active new design labels. The curated fashion projects are also presented at international design fairs (Vienna, Linz, Munich).
- Conceptual fashion art: Conceptual designer models approaching contemporary fashion design to the context of contemporary visual arts. The fashion-sculptures have been developed by a selection of designers based on a curatorial concept and a theme related to public mega-trends and are presented in museum spaces in the form of a specially designed space installation and complemented by a fashion film. In this type of interdisciplinary projects, besides the designers, contemporary artists from the field of cinematography, photography, spatial design, actors, directors are involved.
The first two artistic projects: "XXSOFIA", held at the Goethe-Institut, and "1,5 km ...", held in SAMCA-Sofia Arsenal Museum for Contemporary Art, and the fashion films created as part of them, received international acclaim and a number of nominations and awards at international festivals for fashion film, and the original designers' models of the exhibitions and the two fashion films were presented at the BOKEH Fashion Film Festival in Cape Town. The spatial installation and the fashion film "1,5 km of…" were also shown at TAKE festival for Independent Fashion and Arts in Vienna and in the Historical Town Hall in Duderstadt, Germany. "STATIONS" is the third, large-scale artistic project of IVAN ASSEN 22, which was presented from 9.11.- 9.12.2017 at SAMCA, Sofia.
Neli Mitewa graduated in Fashion Design at the University of Applied Sciences and Design in Trier, Germany. She develops her own collections under the brand "nelmit". She also works as a freelance designer, in the field of teaching (with experience as a fashion design professor at AMD Akademie Mode & Design Munich), consultations on designer concepts, fashion journalism and costume design. The prizes she won at international competitions include the Design-Innovation-Award of the North Rhine-Westphalia Economics Ministry, her qualifications for the Finals of the Smirnoff Fashion Awards, GRAND PRIX INTERNATIONAL FASHION DESIGN BERLIN 2003, etc. In 2007 and 2009, GRAZIA magazine nominated her fort he award "Woman of the Year" in the Design category. In 2007 she created IVAN ASEN 22 as a conceptual platform for the presentation of young progressive fashion designers in Sofia, and in 2009 she founded IVAN ASEN 22 Foundation for presenting and supporting contemporary designers and is her artistic director and curator. In her collections she is interested in the transformability of the form ("GAME-à-porter") and in telling personal stories through clothing ("Watch your Back"). Characteristic of her work as a designer is her own proprietary draping technique and her experimental construction systems. Since 2015, she has focused her interests in the direction of conceptual fashion and its role in the context of contemporary arts. In 2018, Neli Mitewa won the "BIG SEE INSPIRATIONAL-VISIONARY AWARD", granted by Zavod BIG, Centre for creative economy of Southeast Europe in Ljubljana, Slovenia, for her achievements in the development of the Southeast European designers' scene. In 2020, IVAN ASEN 22 gets the "FASHION COLLABORATION AWARD 2020", granted by Zavod BIG for the interdisciplinary work of Bulgarian and Japanese artists and designers in the conceptual fashion project "+7 HOURS".
Awards