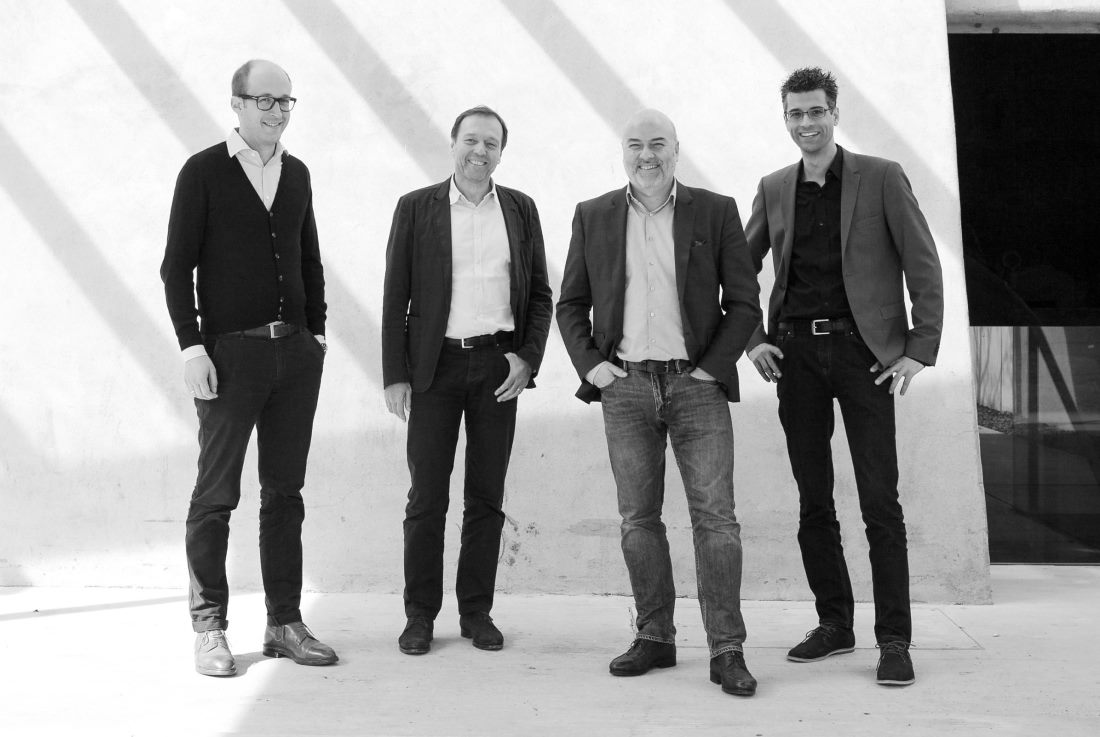 Dietrich I Untertrifaller Architects
The office, founded in 1994 by Helmut Dietrich and Much Untertrifaller, is one of the iconic agencies of the renowned "School of Vorarlberg". It is led by Helmut Dietrich, Much Untertrifaller, Dominik Philipp and Patrick Stremler and employs an international team of 90 architects working in Austria (Bregenz and Vienna), Switzerland (St Gallen), France (Paris) and Germany (Munich). Carefully and at the same time confidently developed from its respective context, their architecture is restrained in style with spatial sophistication and demonstrating a finely nuanced materiality.
Their buildings are known for their humanistic approach, innovative and sustainable achievements, and their sympathetic relationship to urban context. A decisive factor in all their work is the resource-saving and appropriate use of materials and structures, with a particular interest in and commitment to contemporary timber construction. The office is well known for their expertise in timber design and construction and maintaining this knowhow through relationships of dialogue and trust with clients, craftsmen and engineers.

Awards