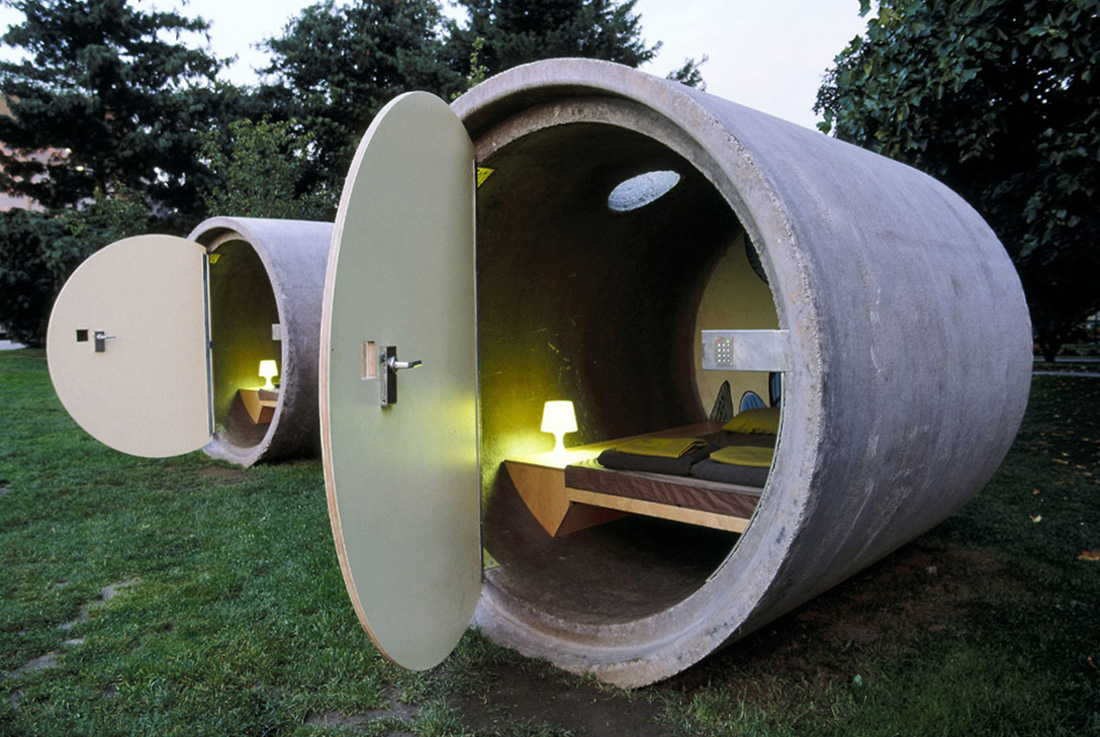 Dasparkhotel
Dasparkhotel is conceived and implemented primarily as a hospitality tool.
It is constructed from repurposed, incredibly robust drain pipes.
The external simplicity surrounds an unexpectedly comfortable interior - full headroom, double bed, storage, light, power, woolly blanket and light cotton sleeping bag. All other hotelery devices (Toilets, showers, minibar, cafe, etc) are supplied by the surrounding public space.

Awards