Kid's bed Spinky is not just a bed. It is a place, where all little »car racers« can enjoy their leisure time and dream to become once Schumacher or Häkkinen in the future.
It's construction – with a movable wheel, makes from the bed also a kind of funny toy for both – kids and parents – just »load« your kid and make a free ride through the house – you will love it!
Spinky and in fact the whole Chic By Pig furniture, is produced always without sharp edges. We design for kids specific needs, including also injury protection. Simultaneously, the emphasis is put on the highest material and manufacturing quality that lasts for generations. The whole bed is made from birch plywood and kid's friendly paitings on the base of natural waxes. What's more, plywood always offers a unique and non-repeatable design, thus the customer can be sure that also his design piece will have a unique pattern.
Spinky is designed for kids from ca 2 years of age onwards. The big advantage is that side barriers are already included in its design, thus no further additional barriers and screws are needed. Since we care about each detail and still having in mind that we design mainly for kids, we designed even the bed's bottom part in a style of popular Domino game. The board is divided into separated Domino parts, allowing little racers to discover differently designed holes and based on our personal experience, thanks to its lightness, little racers love to take the parts out of the bed and assemble it part by part or just play in their special way with it.
And why »Spinky«? Because word »spinkat« denominates »to sleep« in Czech and is used mainly towards kids. So let the kids »spinkat« in Spinky.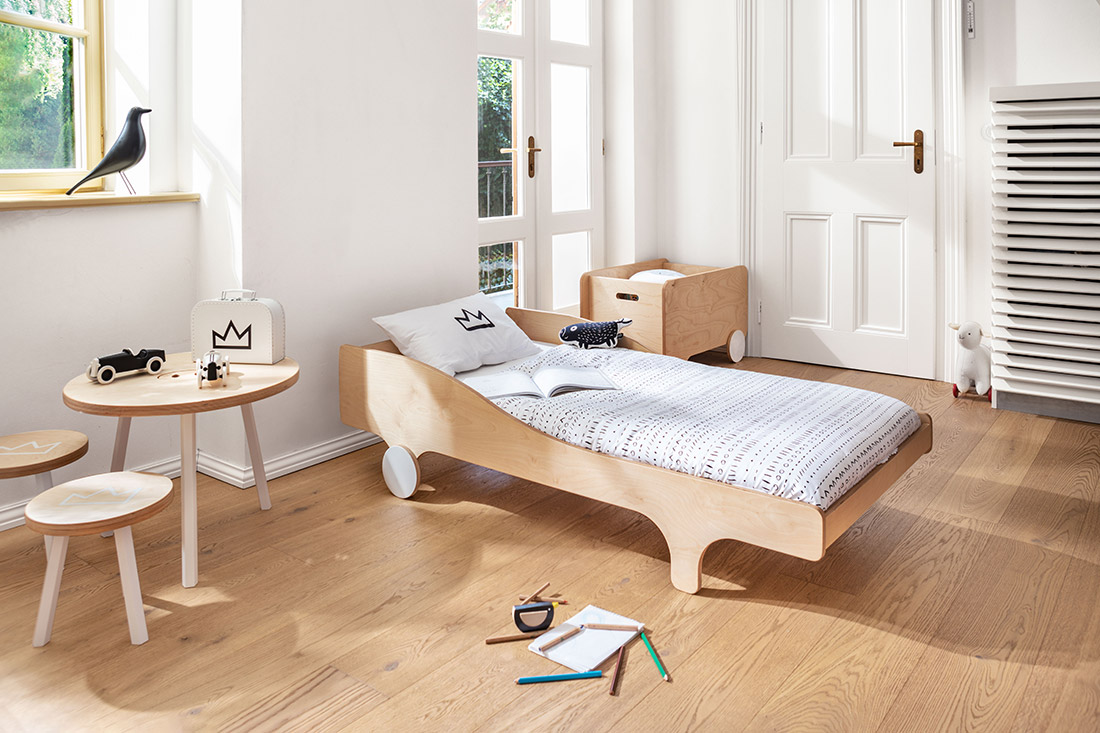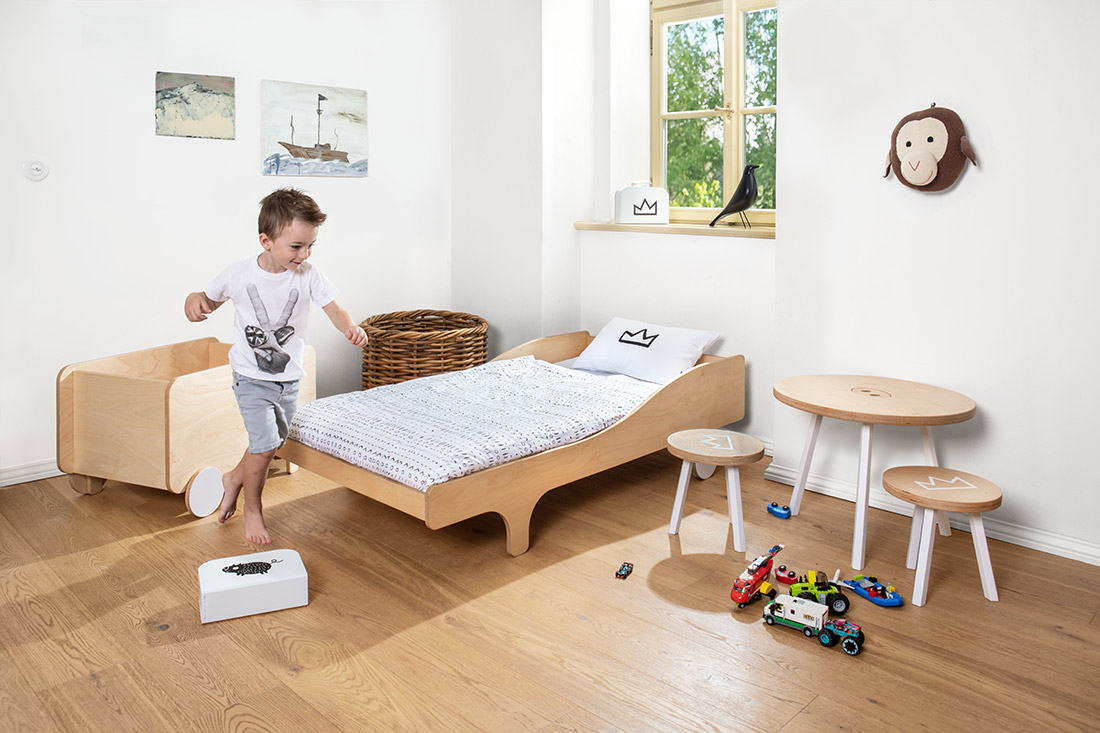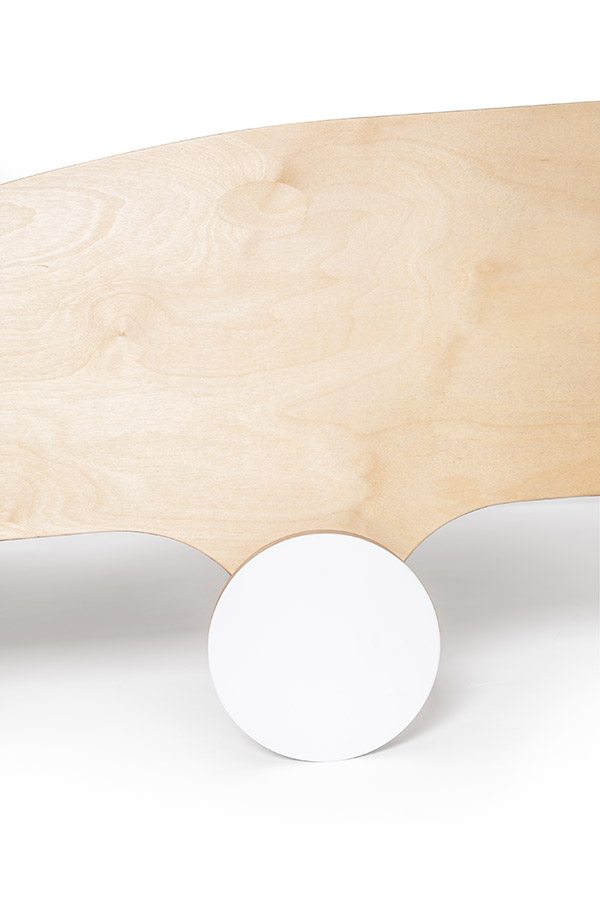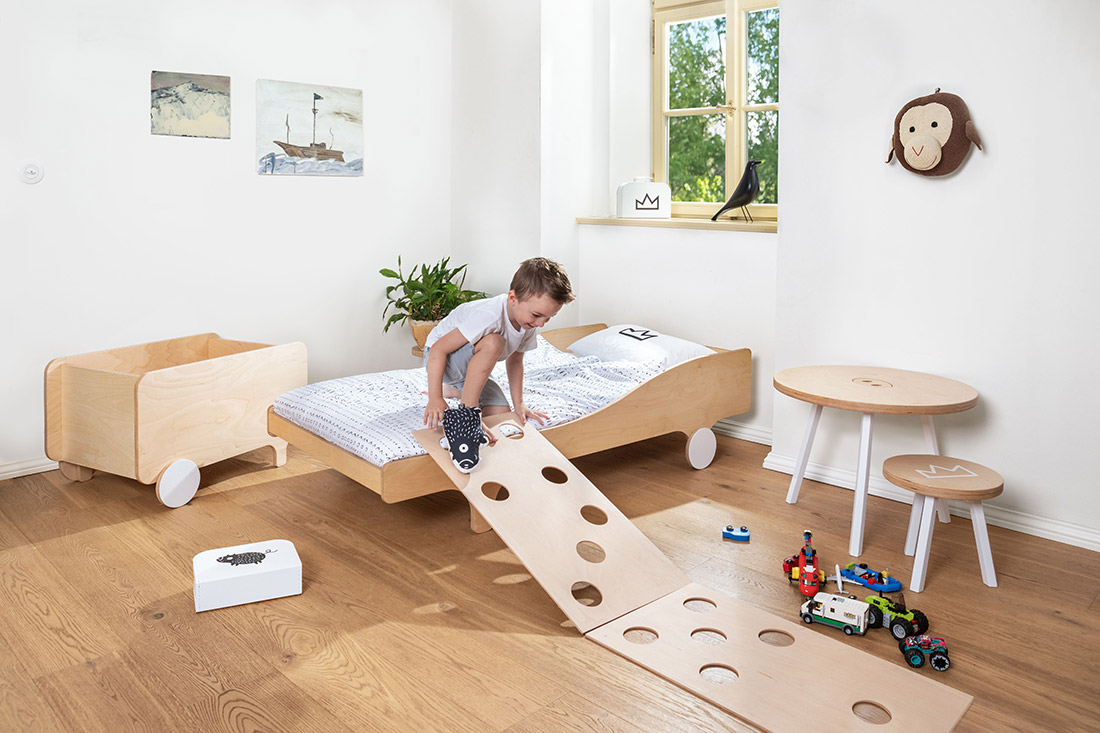 Credits
Design
Chic By Pig, Czech Republic
Manufacturer
Chic By Pig, Czech Republic
Year of production
2018
Related posts
Powered by