Porta Nuova: the great permeability
The intervention of Porta Nuova, started in 2000 and composed of the three projects Porta Nuova Garibaldi, Porta Nuova Varesine and Porta Nuova Isola, in an area of a historic void produced by changes in the railway structure. It is the largest urban redevelopment operation ever built in the heart of Milan: 290,000 square meters of land that was left unused for over 50 years. In these fifteen years of the project, we have worked on this ambitious natural, social and urban mending process, which saw the participation of a team of excellent professionals (over 20 studios from 8 different nations) and as landscape designers, we acted as moderators in the transformation.
The theme of the intervention is defined by the strong permeability of urban spaces: through the control and direction of the connections, we have contributed to shaping and defining the continuity of the courts and the corollary gardens and of connecting to the new park of trees – Biblioteca degli Alberi (Inside Outside). Projecting the theme of park paths in the neighboring blocks, the idea of an extended edge involving the three projects was developed, which makes the fluidity of the journey possible, a widespread and integrated naturalness to the building system and an established sustainability, environmental in the realization. A key piece of the first Green Ray in Milan (RaggioVerde).
The project, at all levels of design, contains three concepts of sustainability: urban sustainability, sustainable infrastructure and environmental sustainability.
The redevelopment of the Porta Nuova district is seen as the natural evolution of the existing neighborhoods, each with its own history and identity to be safeguarded and strengthened through high quality public spaces, squares and pedestrian areas and the large Porta Nuova Gardens. The goal is to produce not only a passage area between the three areas, but a destination in its own right, a place where the inhabitants of Milan can meet and socialize. In this perspective a series of places of cultural interest will meet both the local needs and the will of the municipality of Milan to develop a sustainable urban strategy to become attractive and competitive on a larger scale.
Text provided by the architects.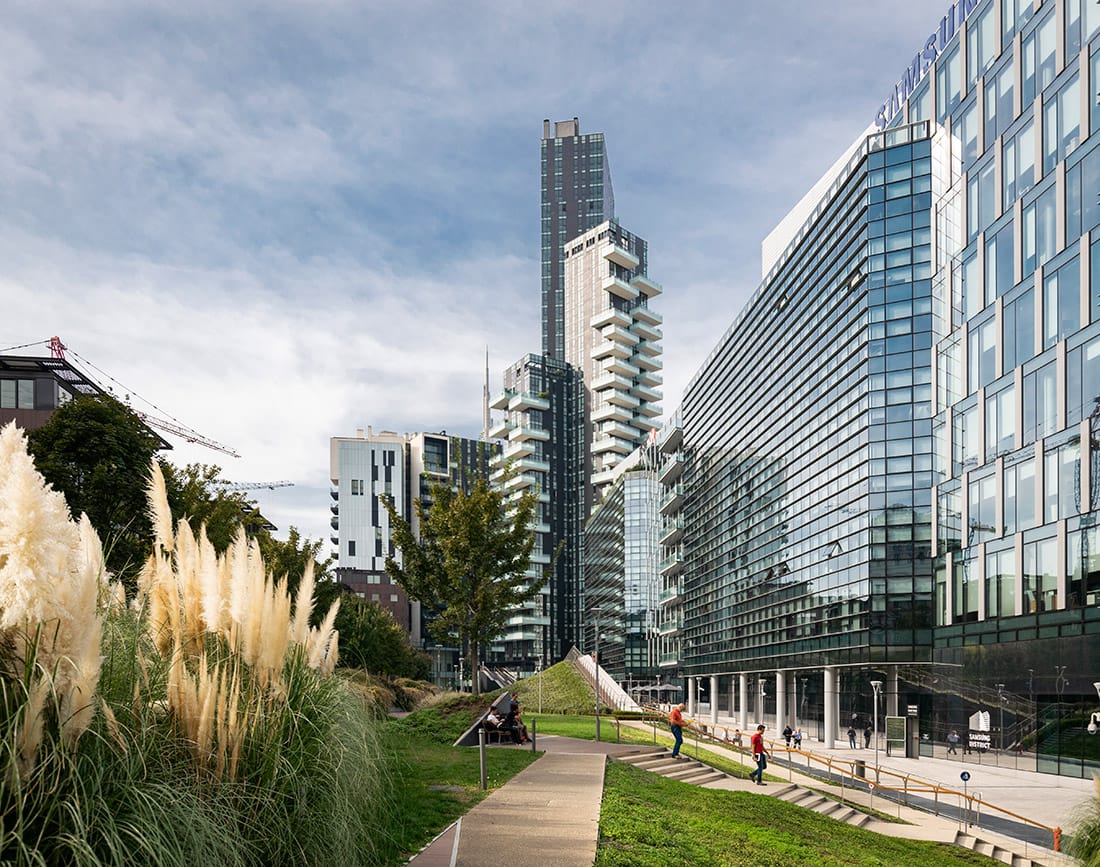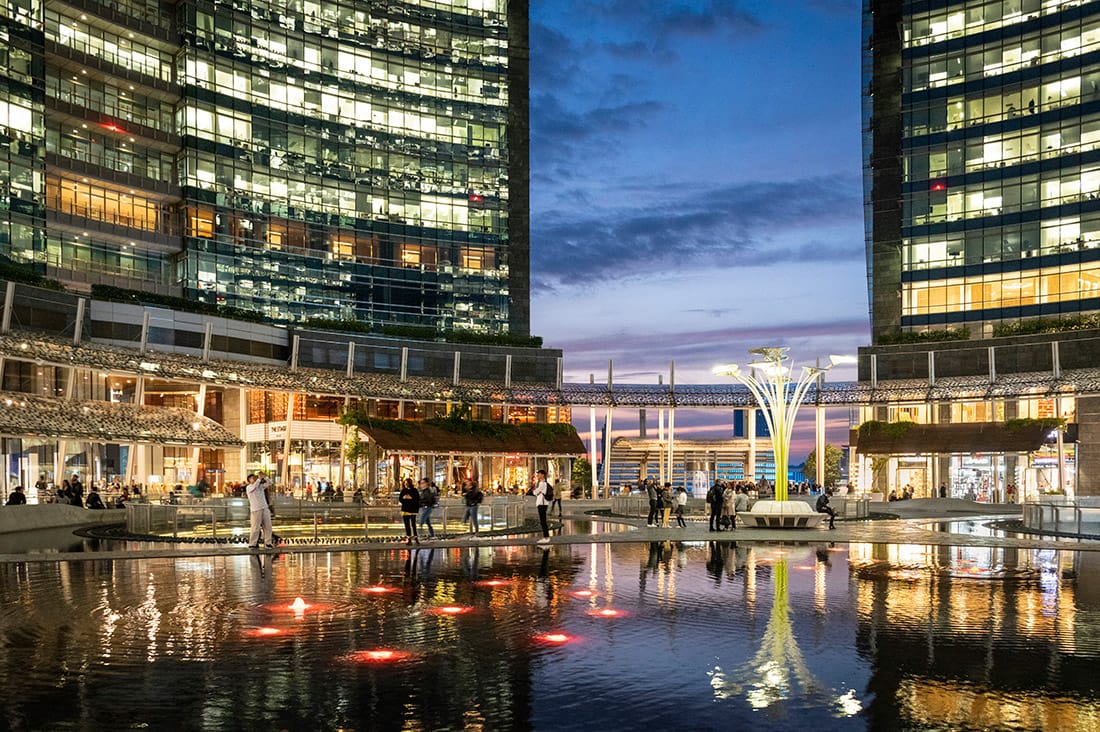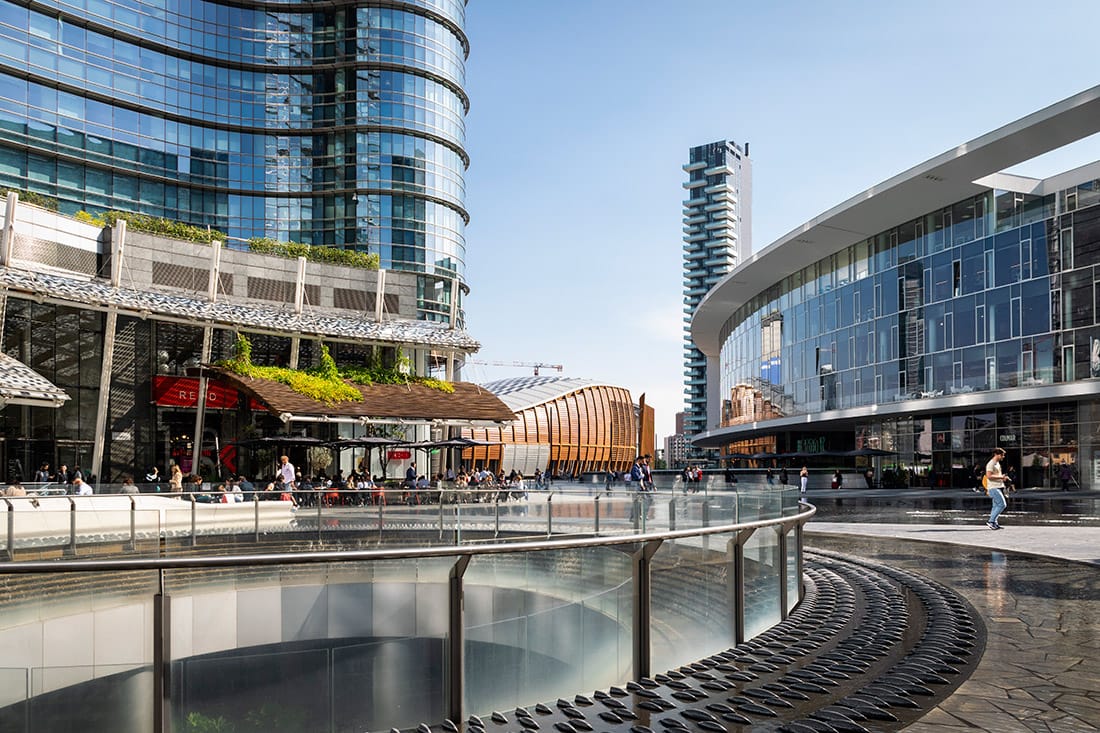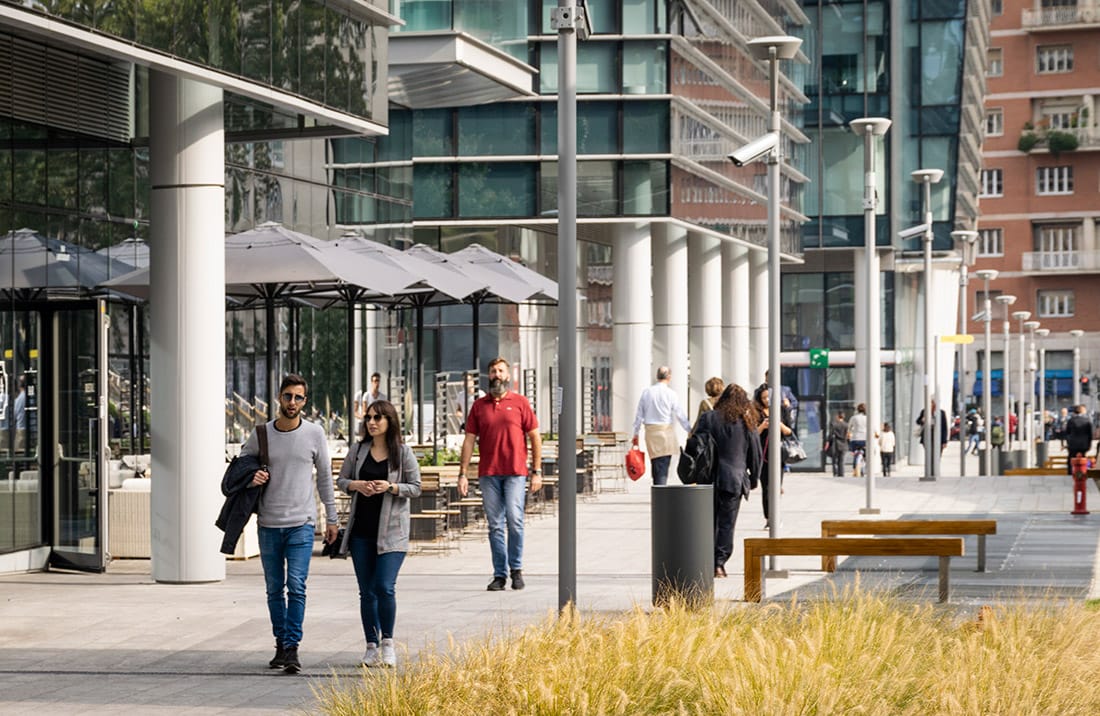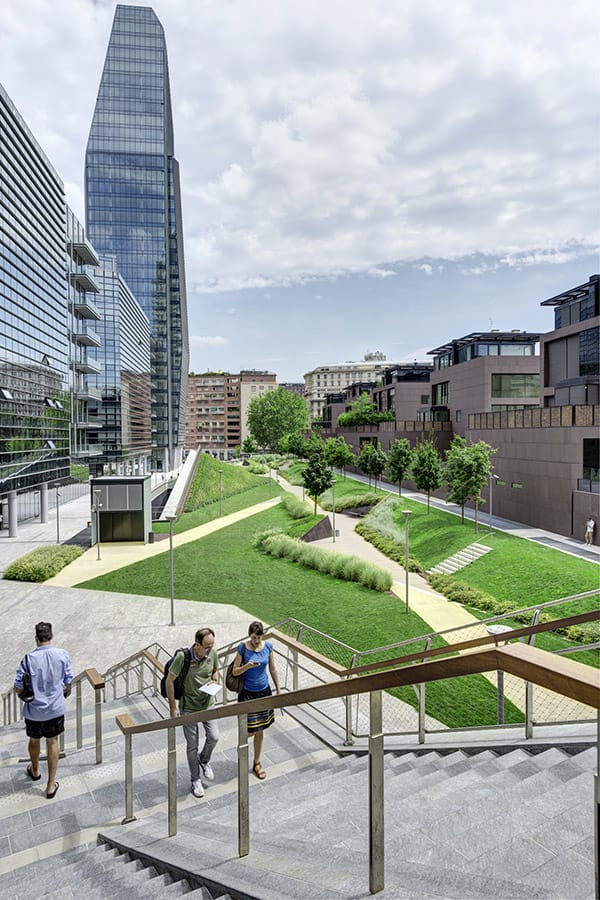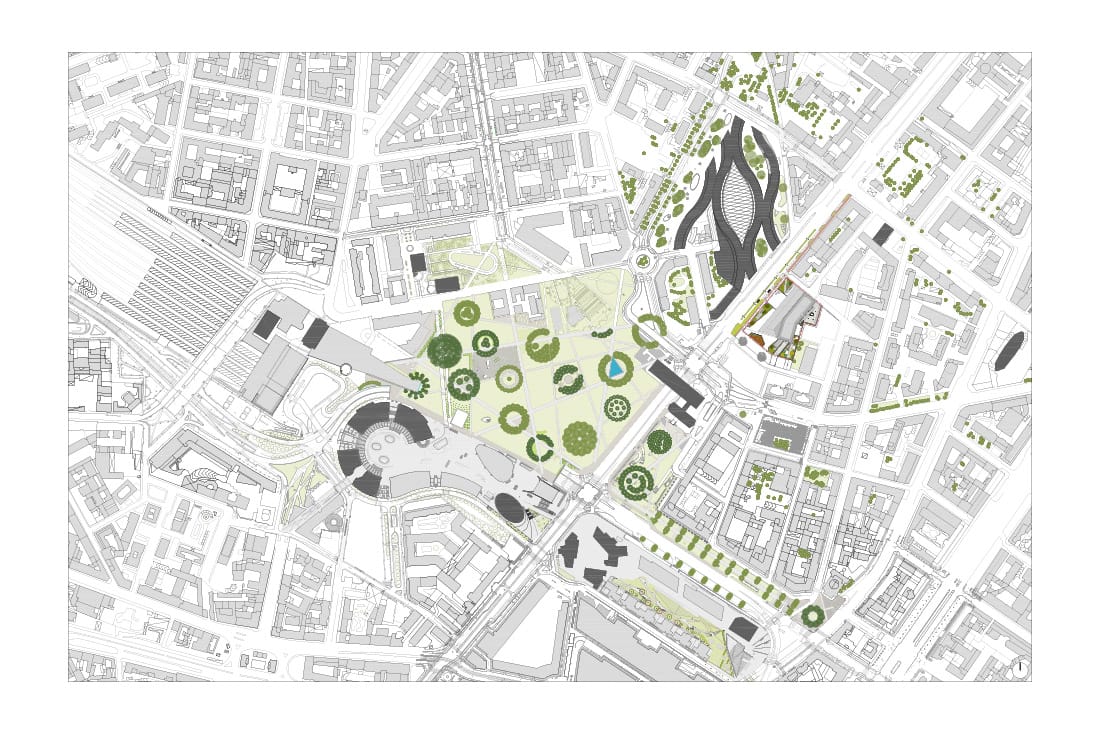 Credits
Architecture
LAND Italia
Client
HINES, COIMA
Year of completion
2020
Location
Milan, Italy
Area
Total development area: 290.000 m2
Site area: 160.000 m2 of landscaped areas by LAND Italia
Photos
Nicola Colella, Giovanni Nardi, LAND
Project Partners
OK Atelier s.r.o., MALANG s.r.o.
Related posts
Powered by