The Plural collecton celebrates a new modern ritual, a contemporary version of shared bathing spaces.
ORIENTATION AND A NEW PERCEPTION IN THE BATHROOM:
a new 'experience' in the lay-out of a bathroom. Sinks can be positioned at different angles and not just looking straight on towards the wall.
DOMESTICITY AND HANGING OUT TOGETHER:
it's a very furniture oriented project and the bathroom becomes a more 'living space' than a sanitation space. Sinks can be mounted in the center of a room or off the wall in a contemporary 'nod' to communal bathing spaces throughout the world.
GROUPING AND LAYERING ELEMENTS:
all of the Plural elements work together in overlapping heights
TACTILE AND NEUTRAL COLORS – THE 'NON-WHITENESS' OF THE NEW BATHROOM:
the collection is all about 'experiencing' multiple finishes and colors, it's not your 'typical' cold white bathroom!
TECHNICAL INNOVATION:
1. our 'Rotating Syphon' allows the sink to be set at the angle of your choice
2. the 'Syphon station' groups unsightly visible tubes onto a neat space-saving plaque in finishes to match your taps
3. a 'Syphon column' supports plumbing from the floor for off-the-wall and central-room sink mounting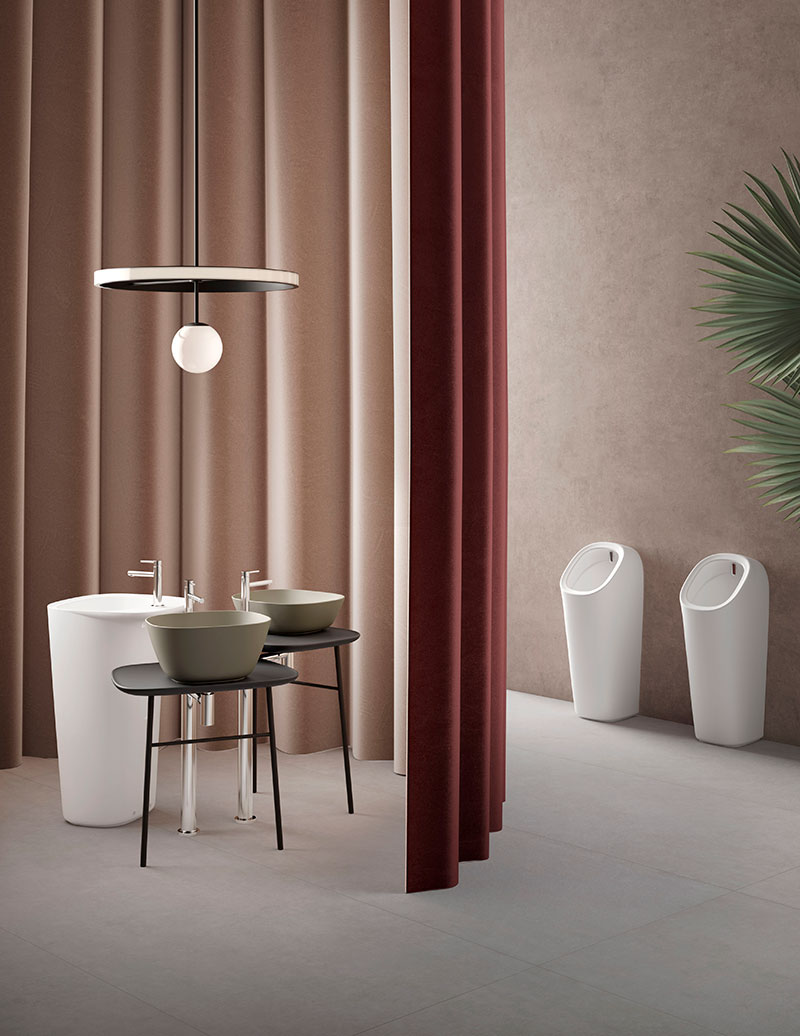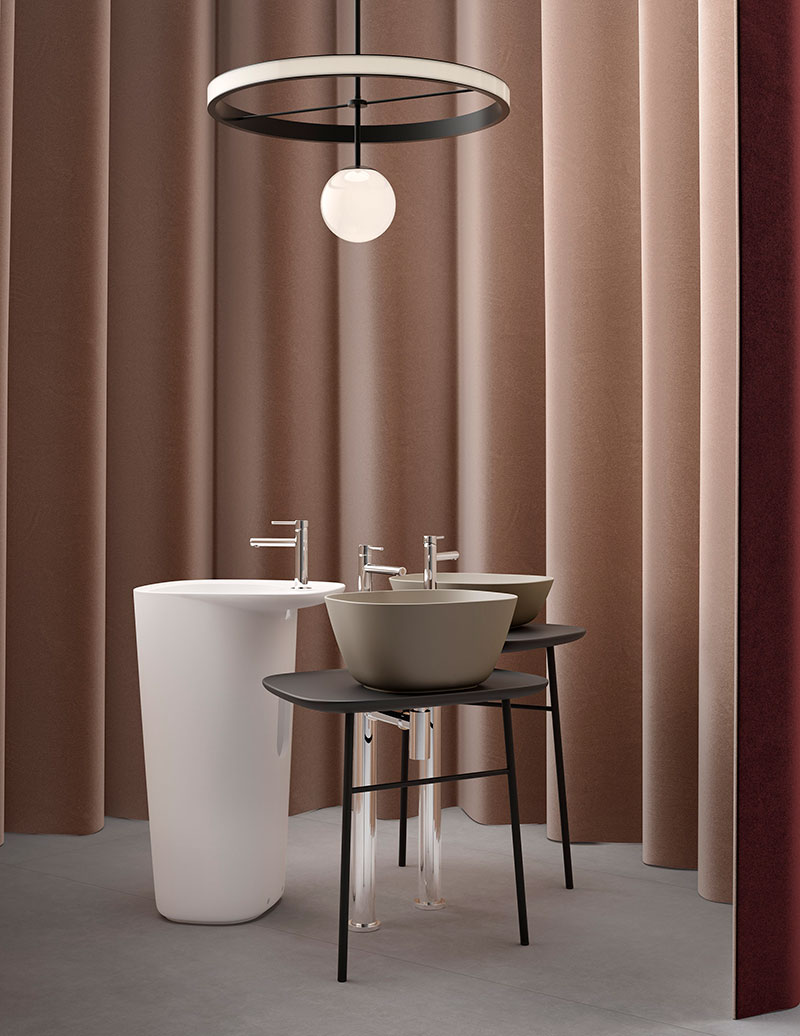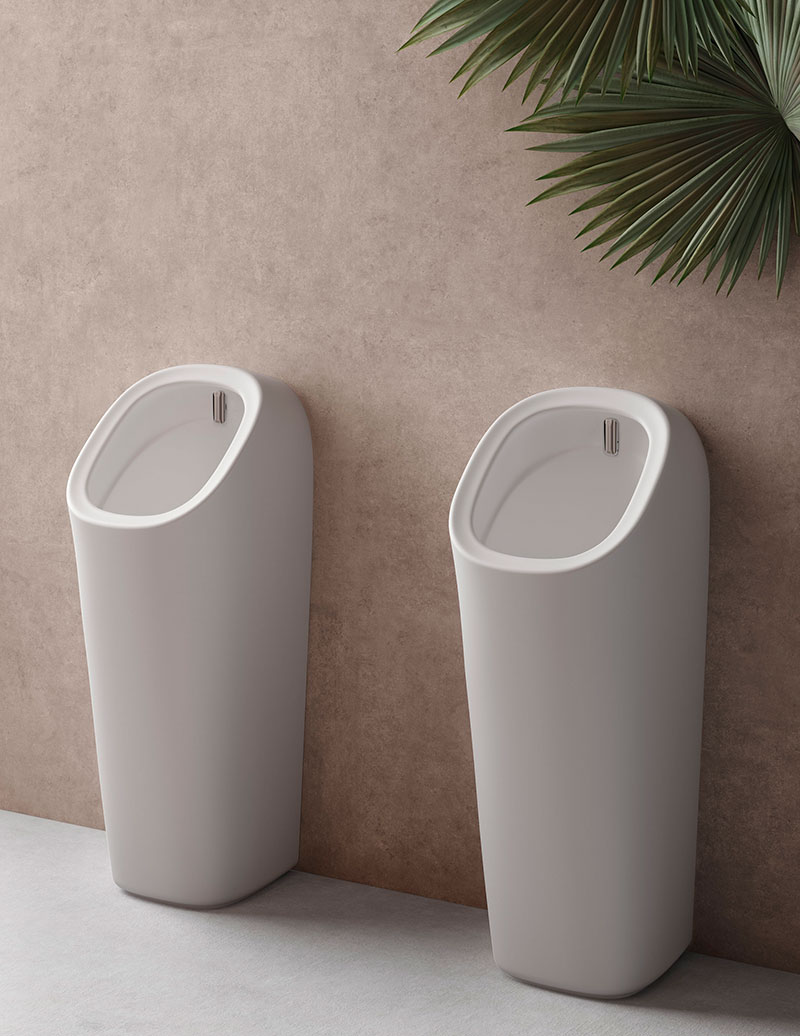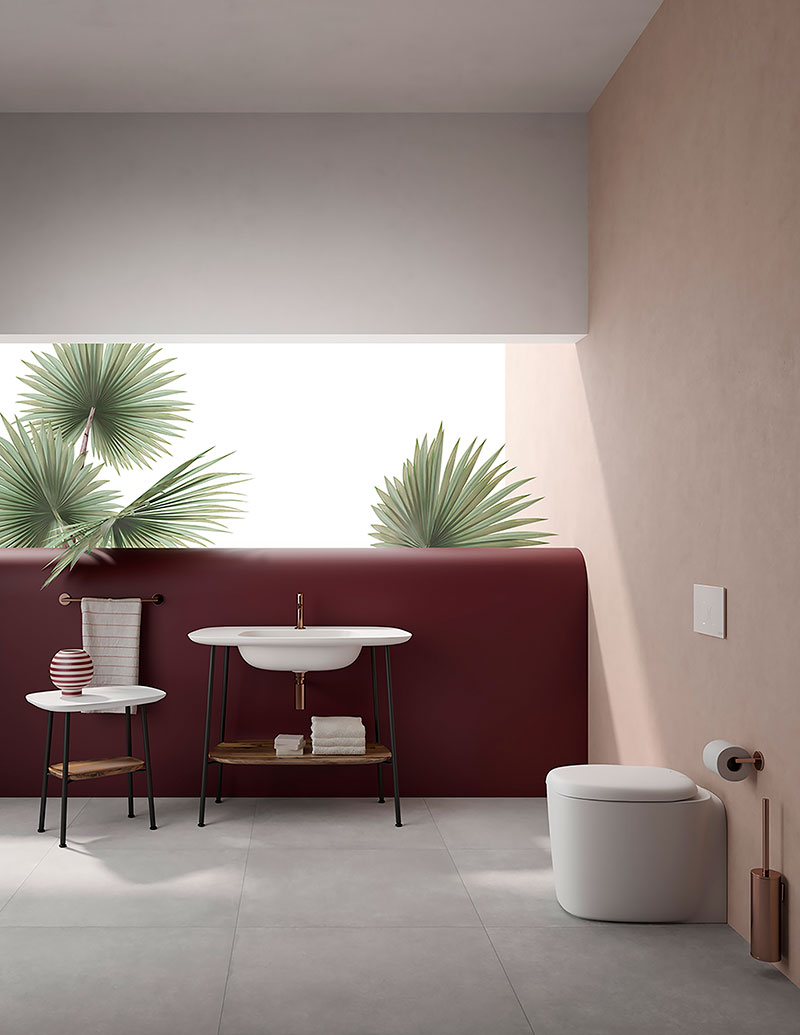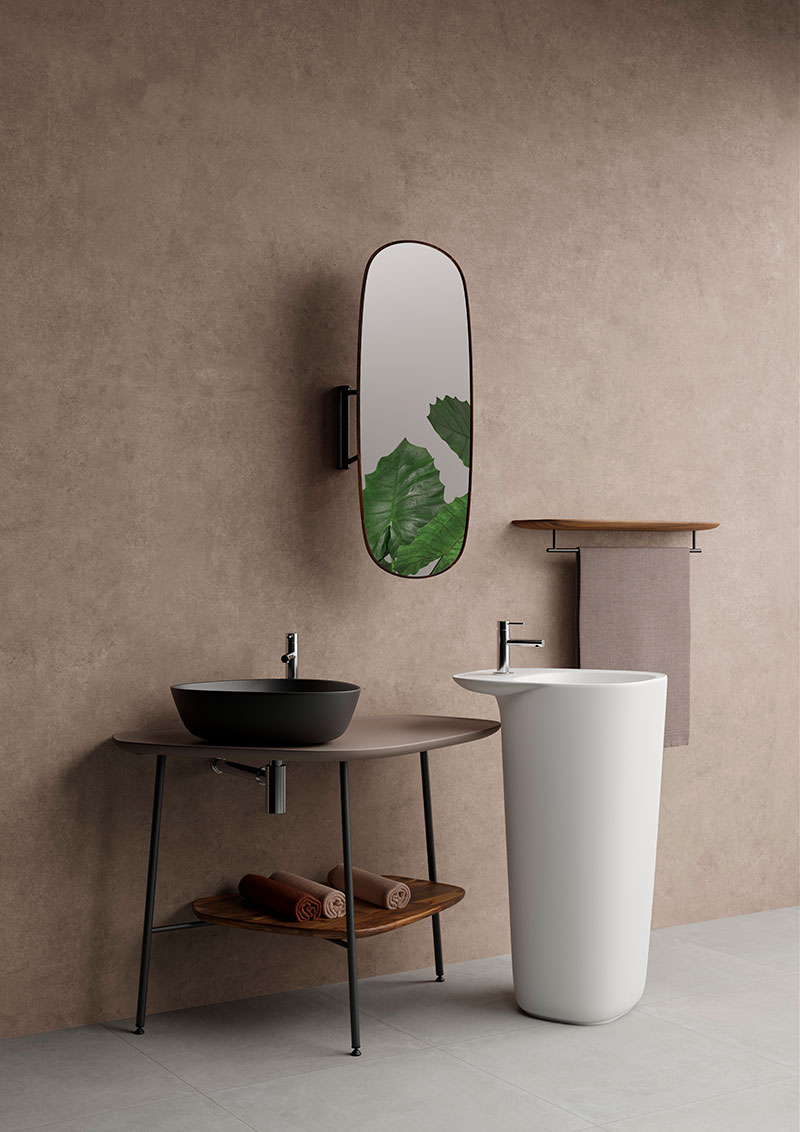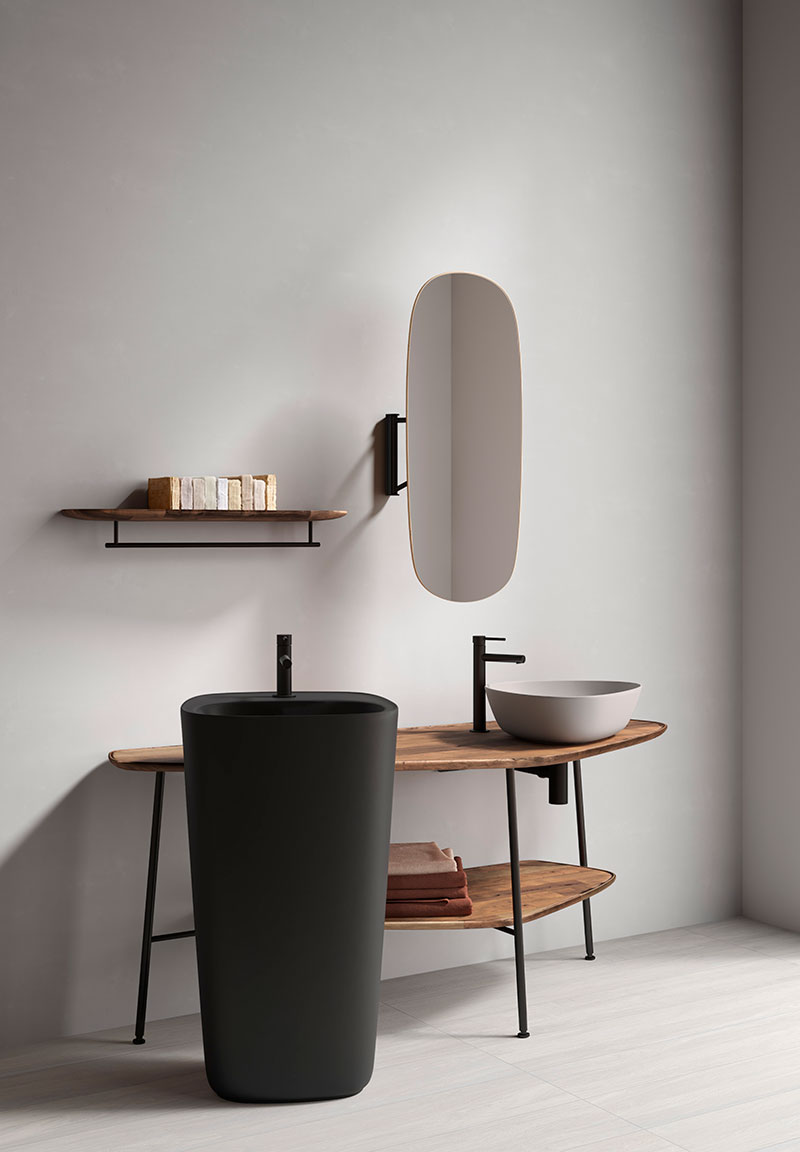 Credits
Design
Terri Pecora, Italy
Manufacturer
VitrA, part of the Eczacıbaşı Group, Turkey
Year of production
2018
Related posts
Powered by