Plitvice Holiday Resort consists of two large zones with two different types of accommodation: ground floor cabins near the lake and the apartments designed as tree houses. Some of the cabins have terraces floating above the lake and some are placed in intimate forest zone.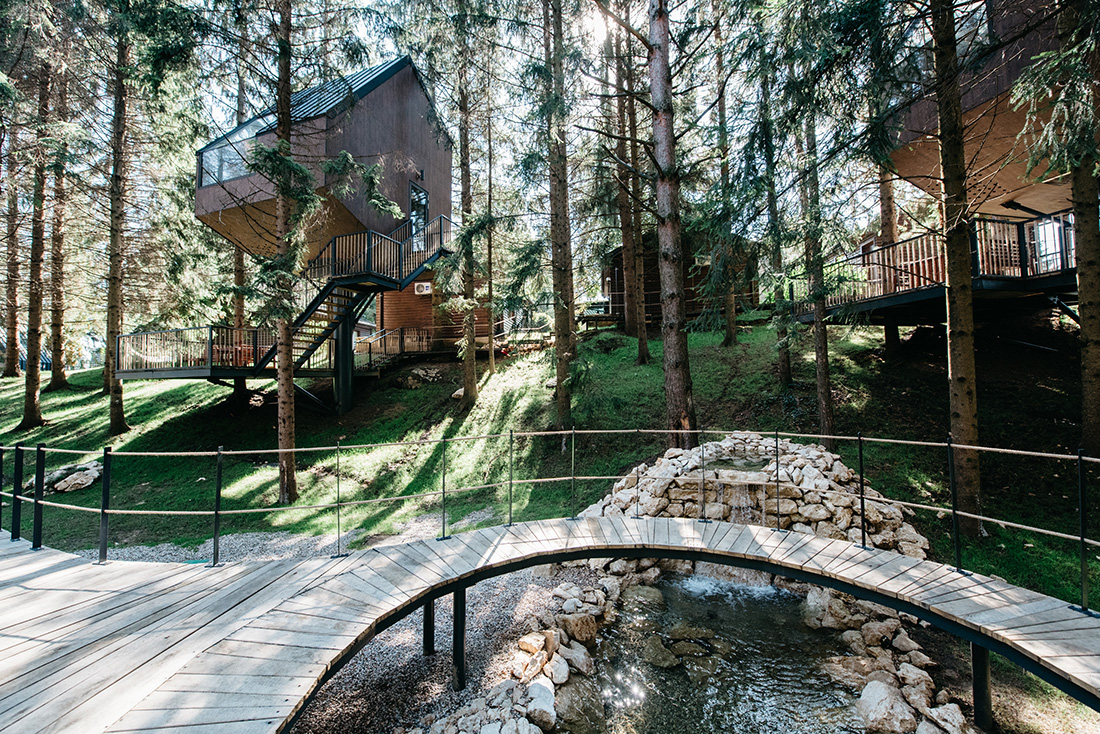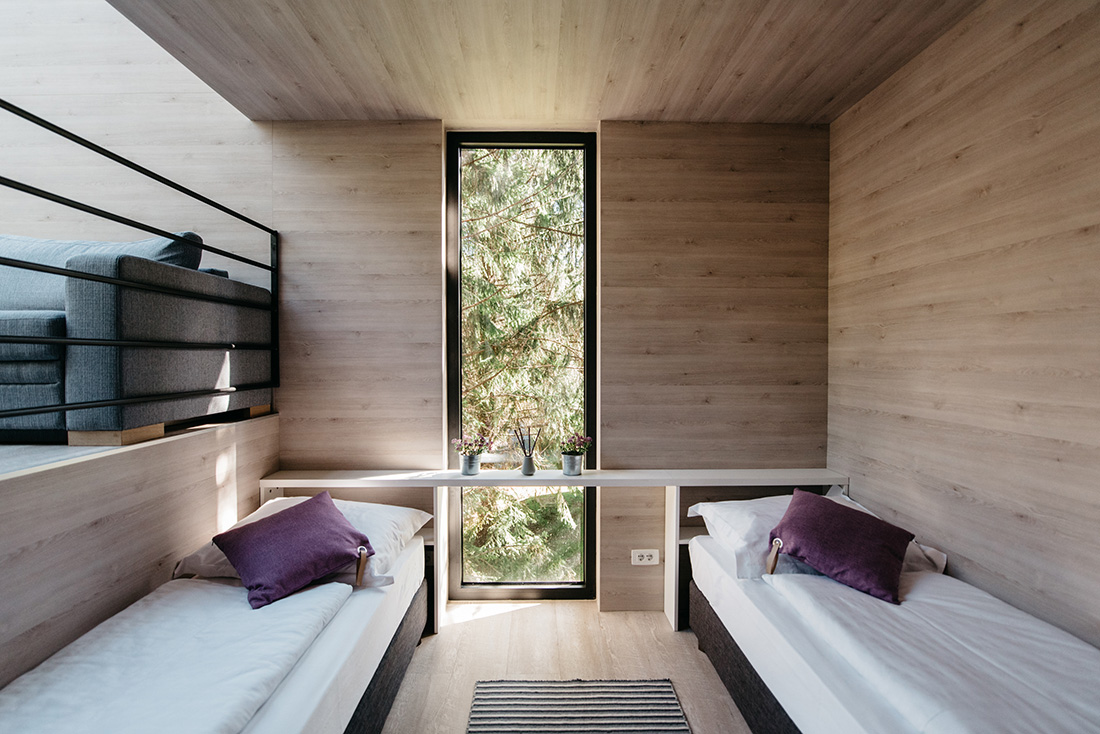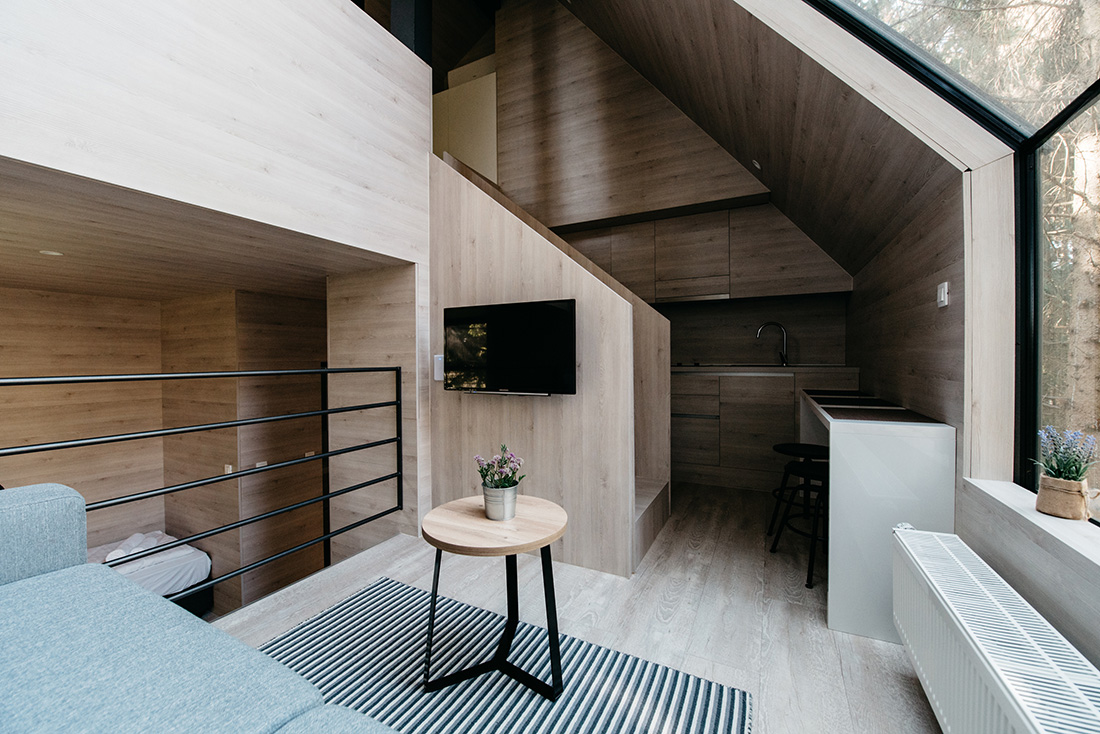 Apartments are freely arranged in the forest at a height of 6 meters above the ground. The living room stretching through 2 floors with their glass walls enhances the feeling of connection with nature. The terraces are placed on the mezzanine, cantilevered from the supporting pillars forming a viewpoint overlooking the lake area.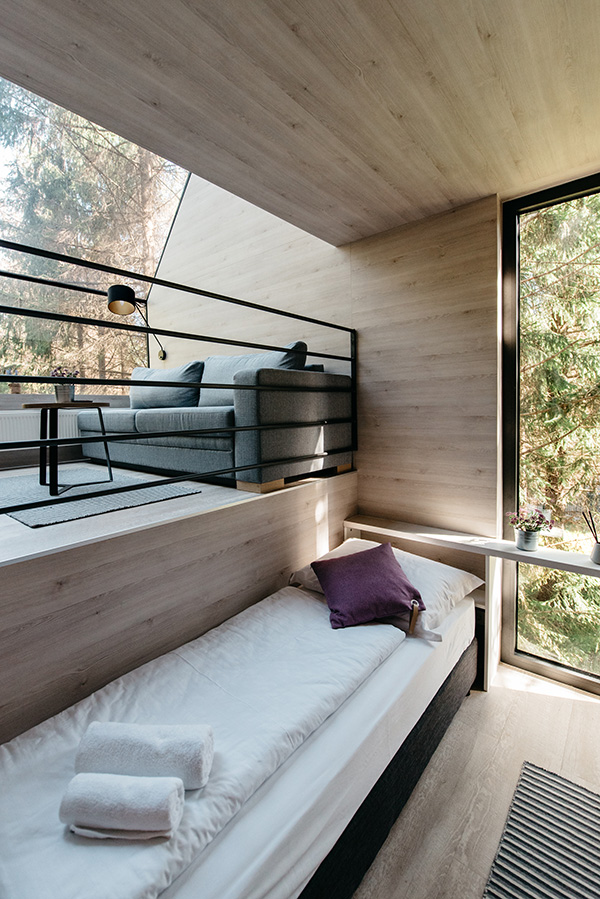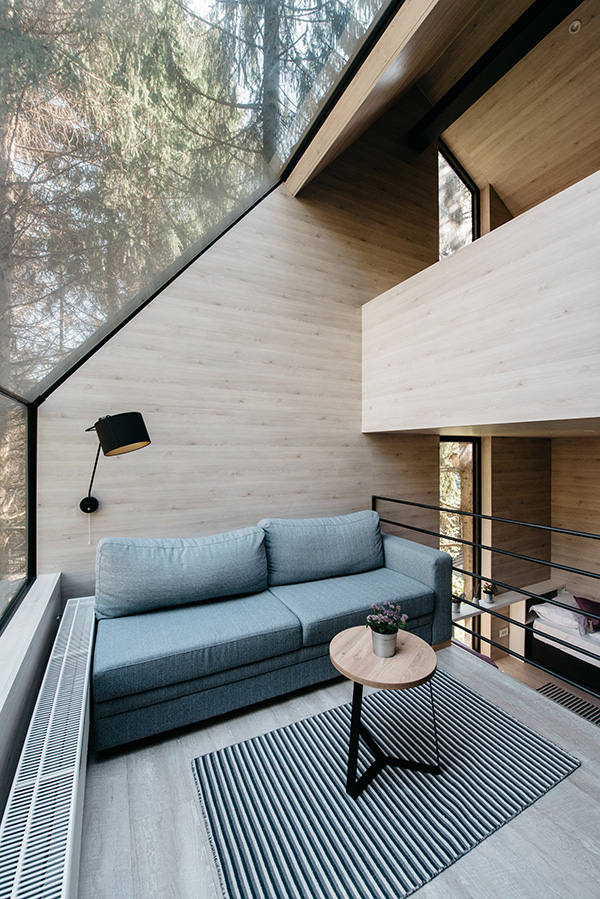 With careful exterior design and layout of facilities, the visual harmony of the existing natural environment is achieved, while, at the same time the use of materials such as steel, sheet metal and compact linings accentuates the contrast.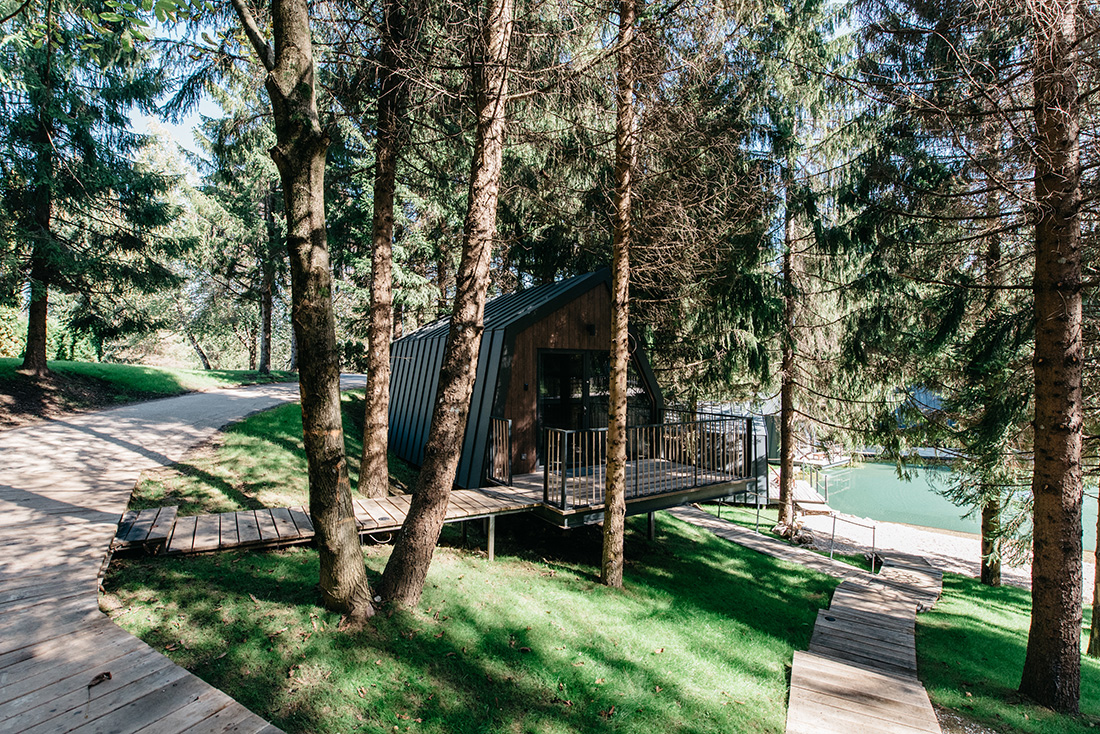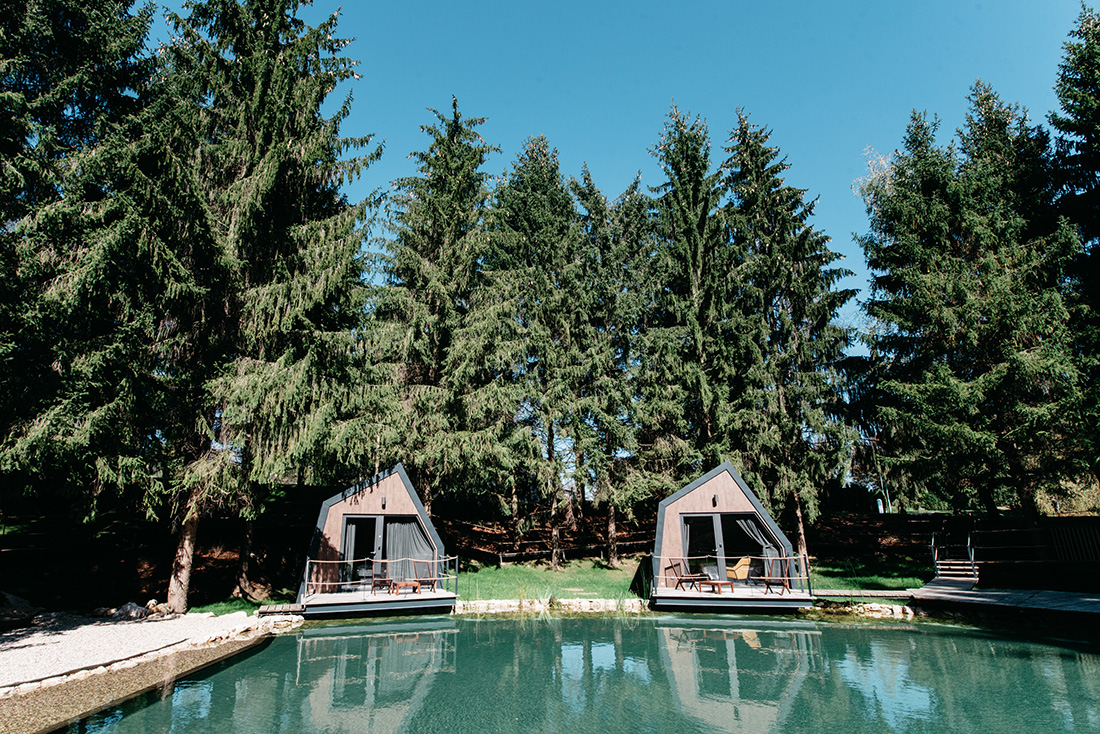 The lake with specially designed beaches and the stream with waterfalls are formed to create the impression of "Plitvice waterfalls". Raised footpaths ensure the continuity of green forest cover and visually integrate the natural and built elements, but also emphasize the difference between users as observers and nature.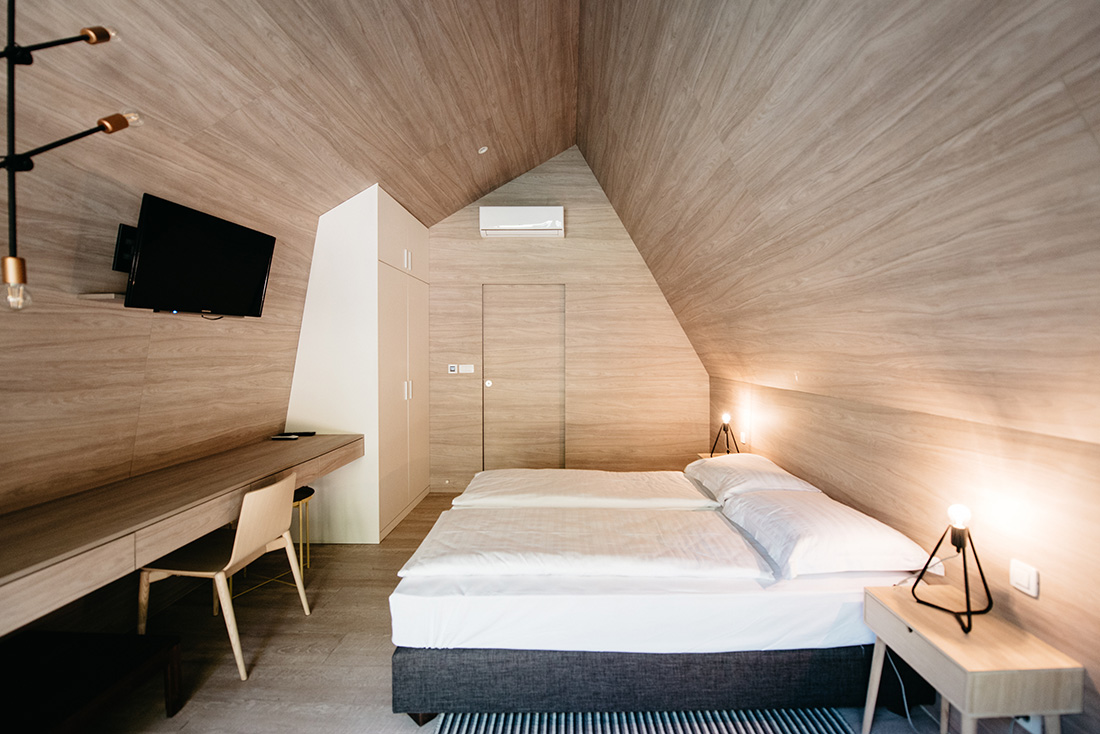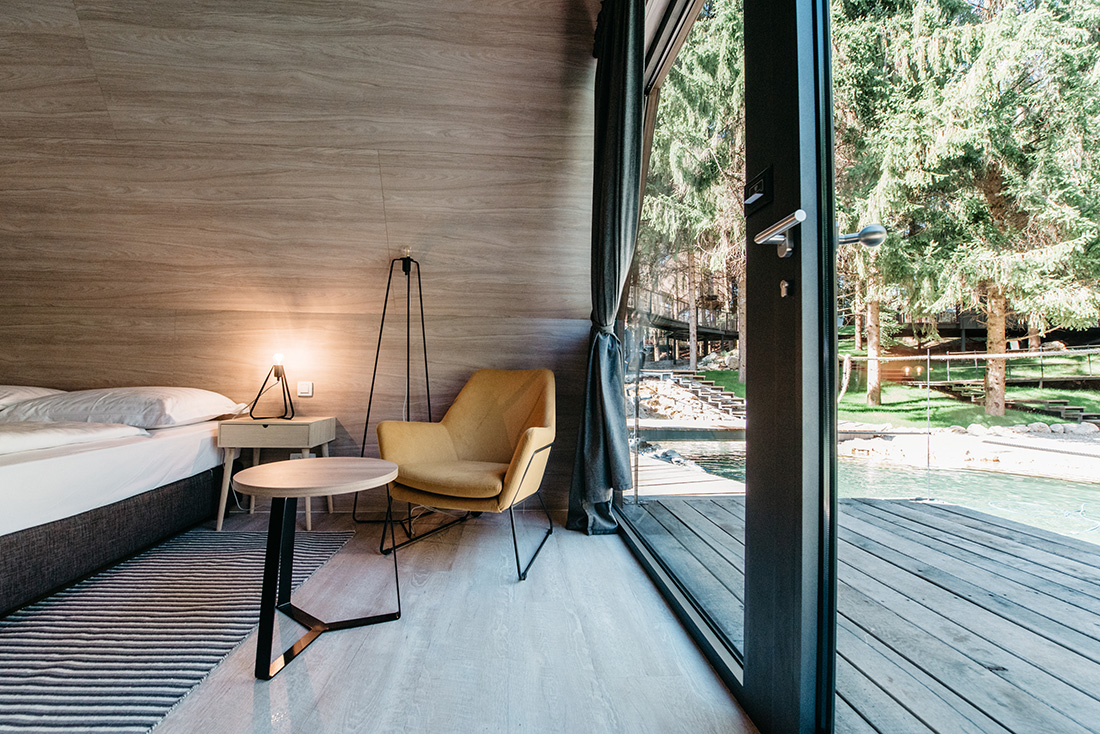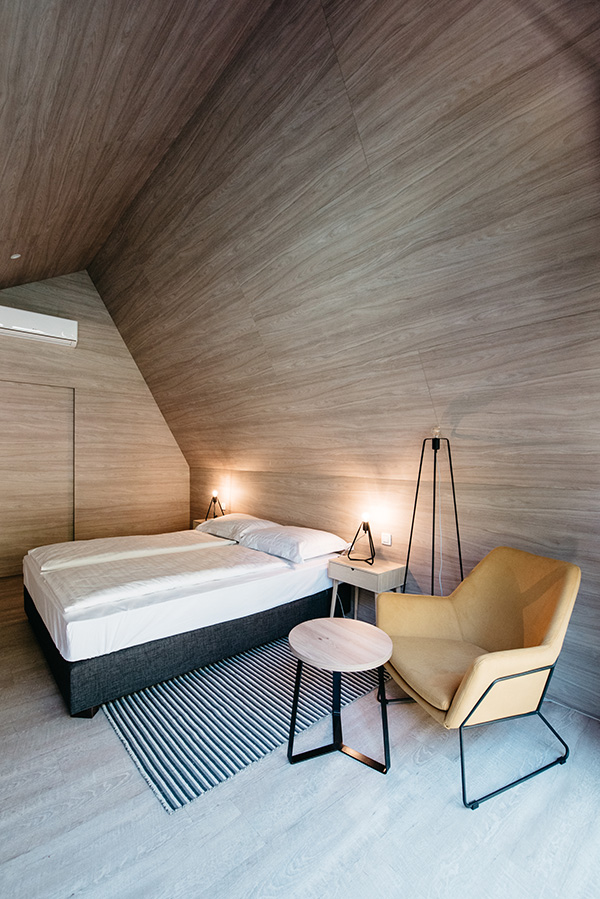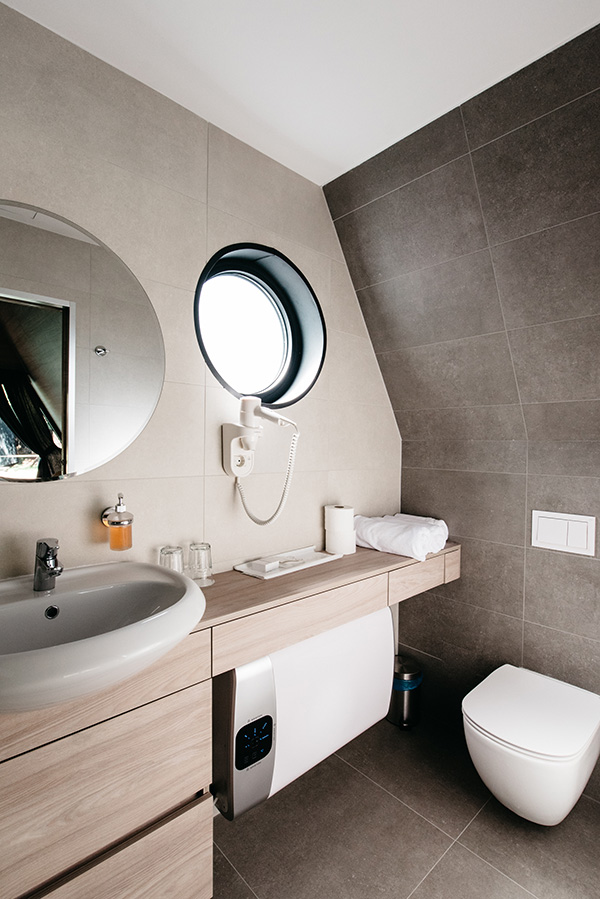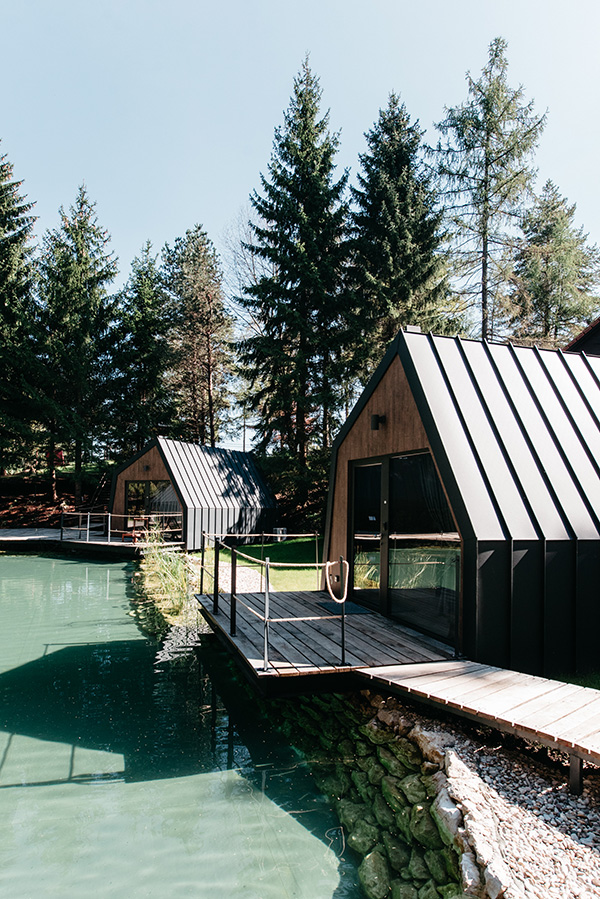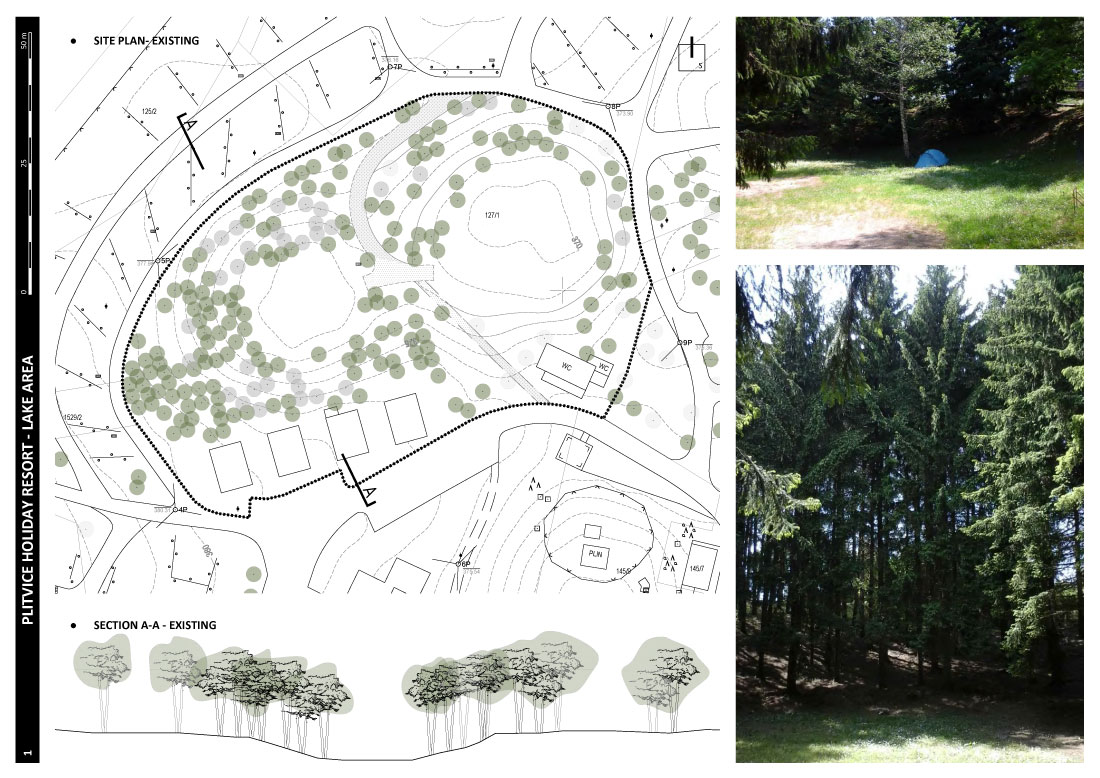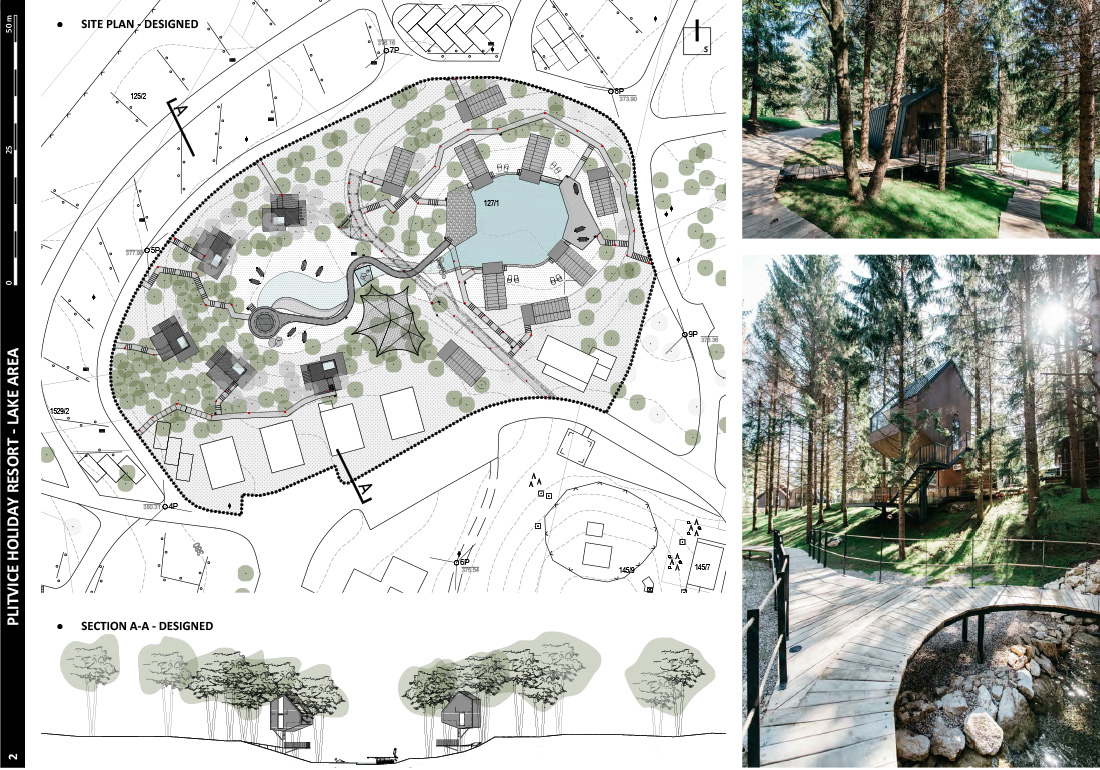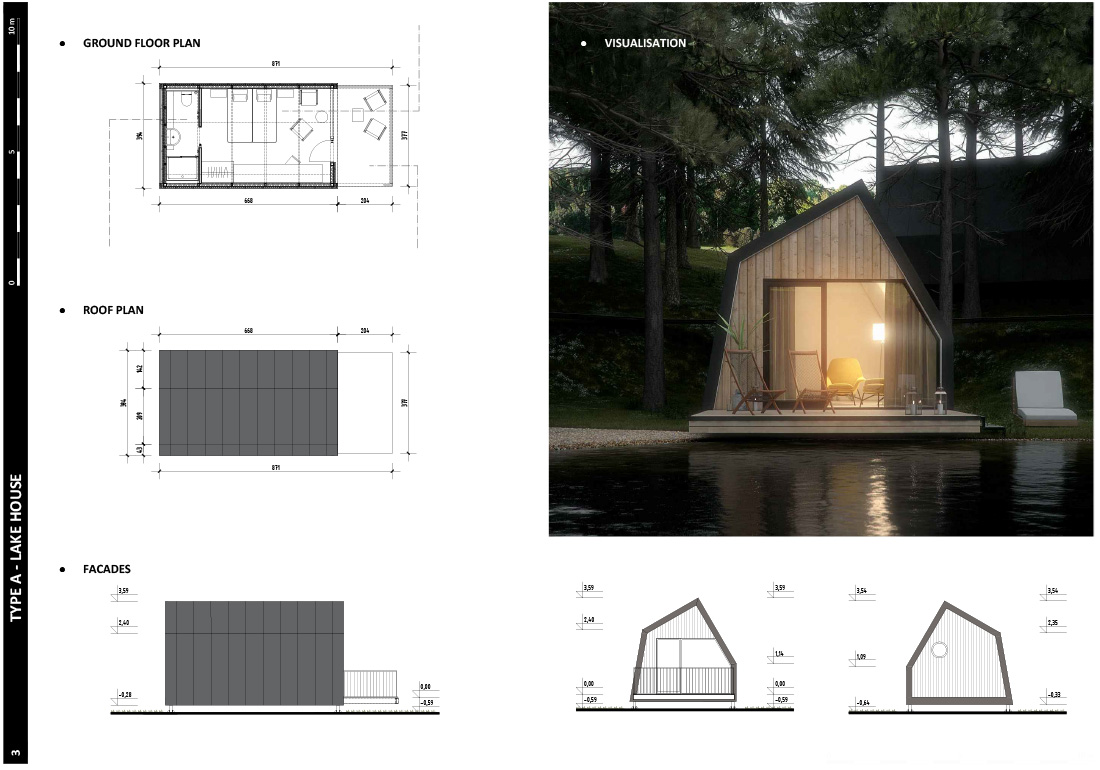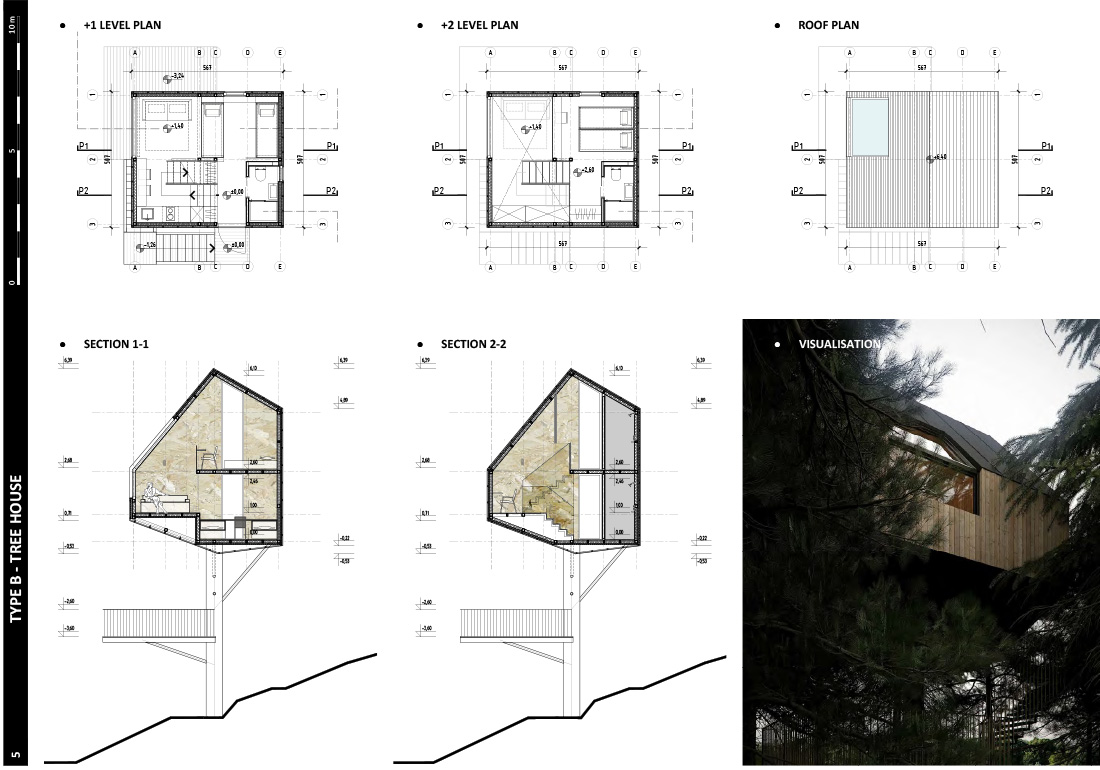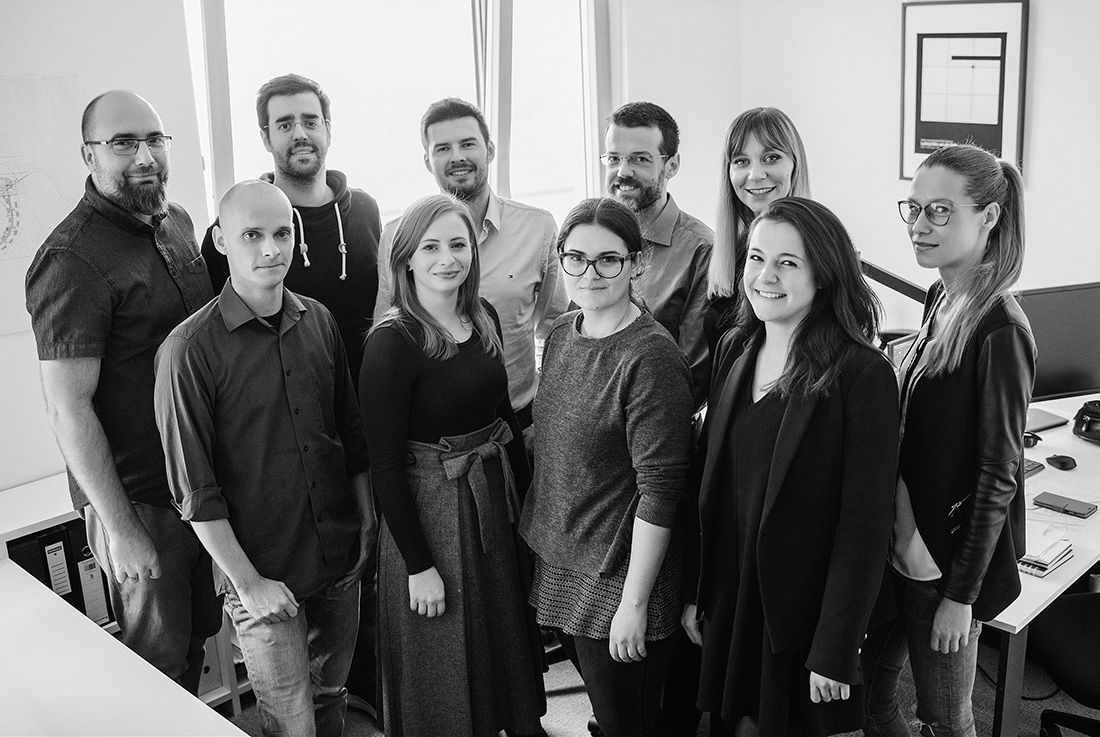 About the authors
Abstracto studio was founded in Zagreb in 2011 by Ivan Plemenčić (born 1982., gained a master's degree in architecture in 2008. The office is currently working exclusively in Croatia and its primary work is the creation of architectural projects and designing spaces, primarily through tourist objects. In the office's portfolio, there are numerous projects of various programmes and typologies – from small interventions, interiors and reconstructions, to large projects, done individually or in collaboration with other offices.
FILE
Authors: Abstracto studio
Investor: Rotokor d.o.o.
Photos: Sanja Jagatić
Year of completion: 2018
Location: Grabovac, Croatia
Total area: 5567,50 m2
Lake 441,35 m2, bridge with filter room 156,56 m2, house type A 9 x 26,26 m2, house type B 5 x 43,45 m2
Text provided by the authors of the project.