The Bulgarian office of Playtech has been established in 2006 in the city of Sofia, and the office is constantly growing to meet the business needs of the company. The new workspace had to reflect the company's worldwide standards as well as their culture and maintain the same level of modern & progressive corporate design.
Inspired by magnificent and unspoiled nature of Bulgaria, the snowy mountains, endless fresh water streams and the most colorful flowers. The lobby and the entrance area are located in front of the open space so that no guest will be overlooked. With impressive bespoke reception desk and waiting area, open yet secured.
Most of the office was demolished in order to accommodate open work space which allows almost 360 degrees view over Sofia and the mountains surrounding it. Various types of meeting and lounge areas were created all across the office. These areas serve the purpose of holding informal meetings, social gatherings and provide alternative working setting.
A wooden pergola with vast acoustic lampshade, hidden lights and a kitchenette provides a break area without the need of walking to the main lounge and kitchen; on the other side of the pergola in some privacy awaits a fully equipped poker table. The space also has one vast formal meeting room and two smaller ones for closed doors meetings and interviews.
Main lounge, kitchen and a large summer terrace are fully equipped for formal gatherings and company events. The vibrant space is attractive, energizing, and stimulating.
New Playtech office is based on Data Driven Design, focusing on team performance and collaboration so that each group of collaborating teams will be allocated in the same open space. Activity Based Working features such as meeting rooms acoustic meeting booths and lounge areas were used in the layout. These areas forming unnoticeable partition between the open space areas and serve the purpose of holding meetings, social gatherings and provide an alternative working setting.
Interviews with the company management, HR, and team leaders were conducted in order to understand the work flow and team collaboration, the number of closed meeting rooms was determent based on analysis of daily routines and quantitative evaluation of unscheduled meetings, within two months time frame.
The amount of open meeting spaces was determent by evaluation of employees needs for break areas and open discussion areas, per working team. One of the main requests from the client was an open working area to accommodate Cross-functional Agile Teams. Team members' ability to communicate and to collaborate was critical to achieve a smooth move from disciplinary working structure to cross-functional one.
Text provided by the authors of the project.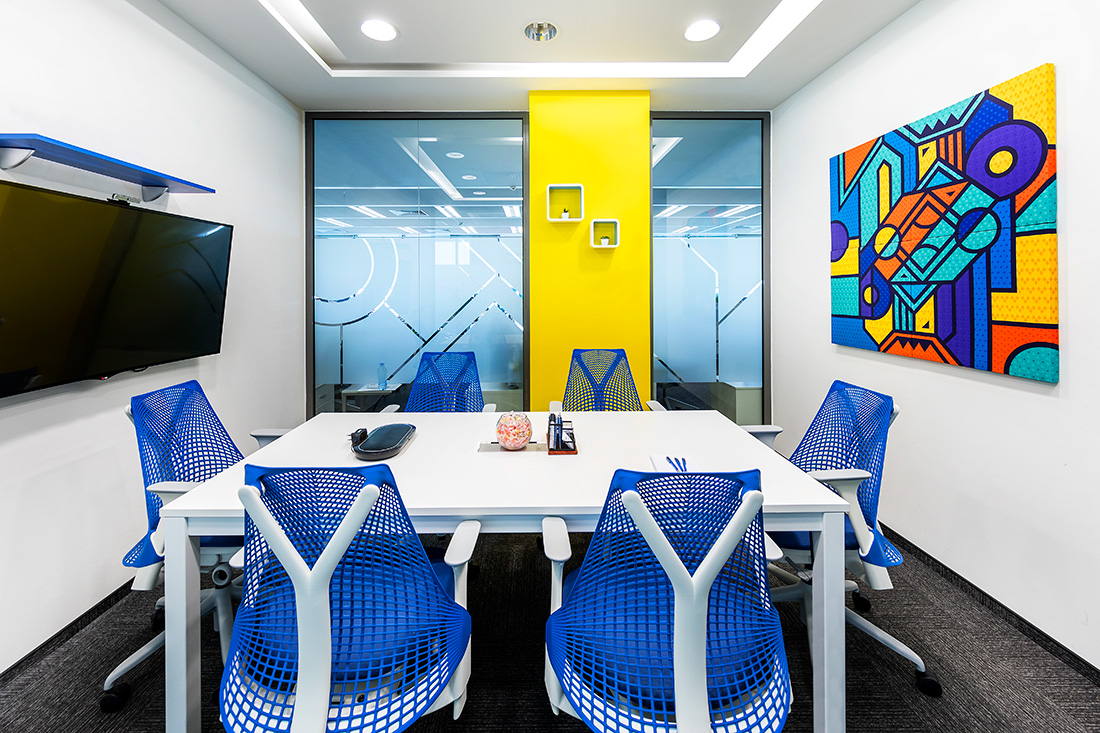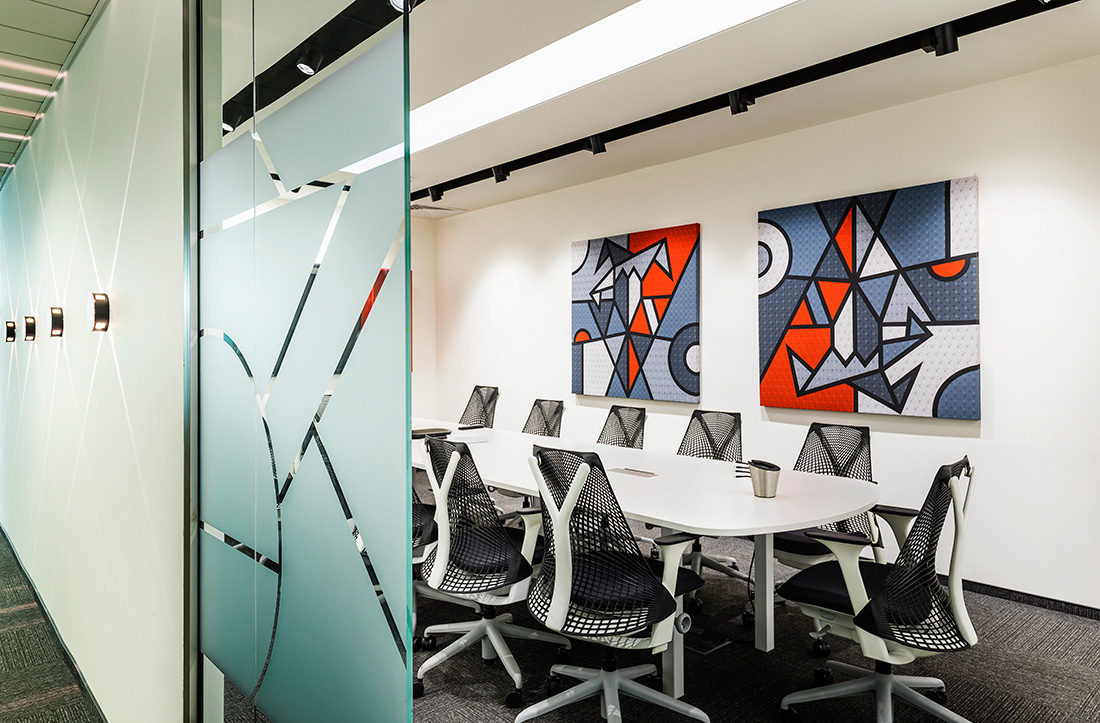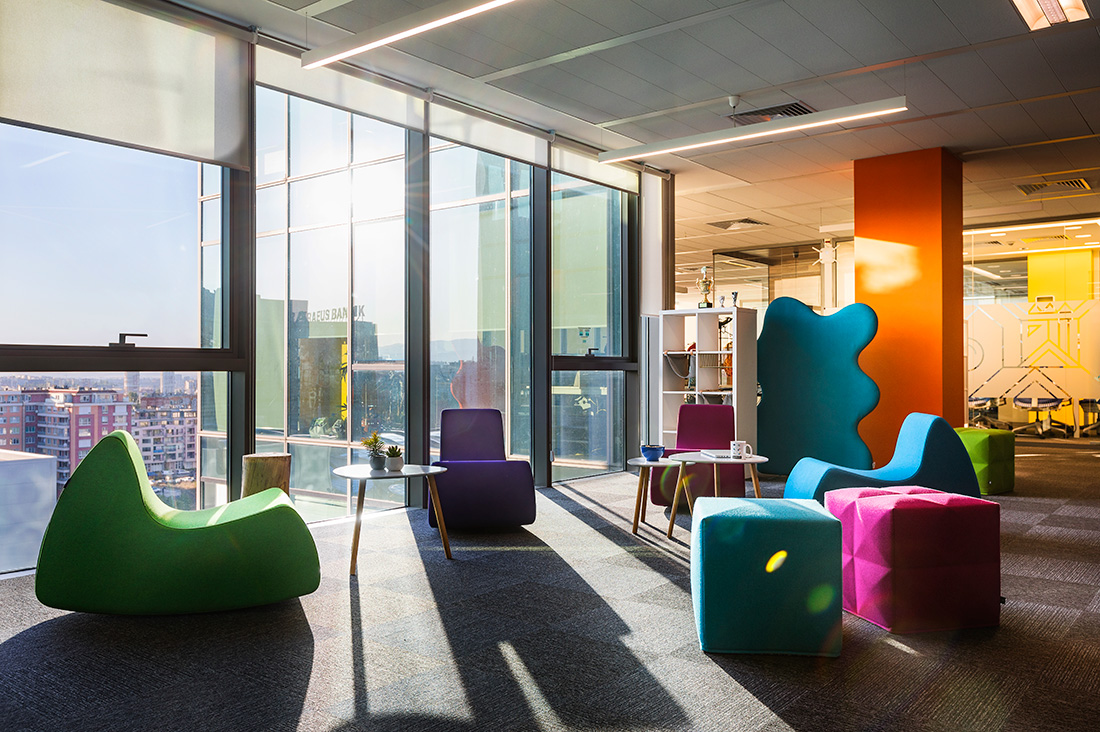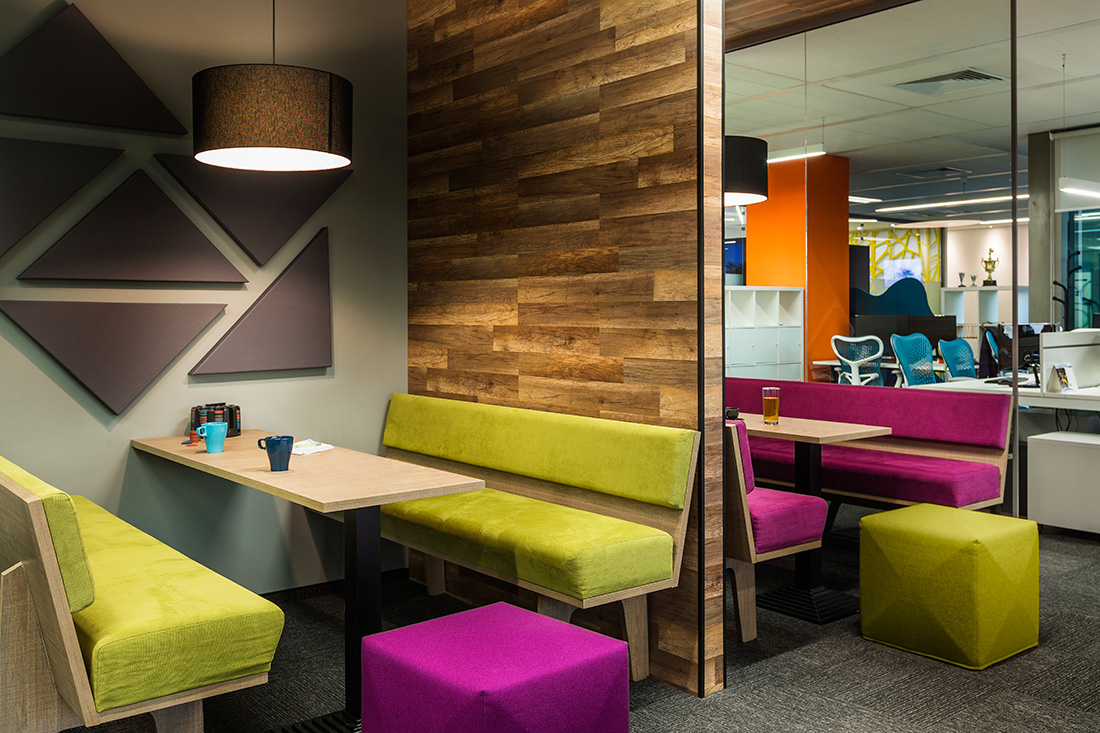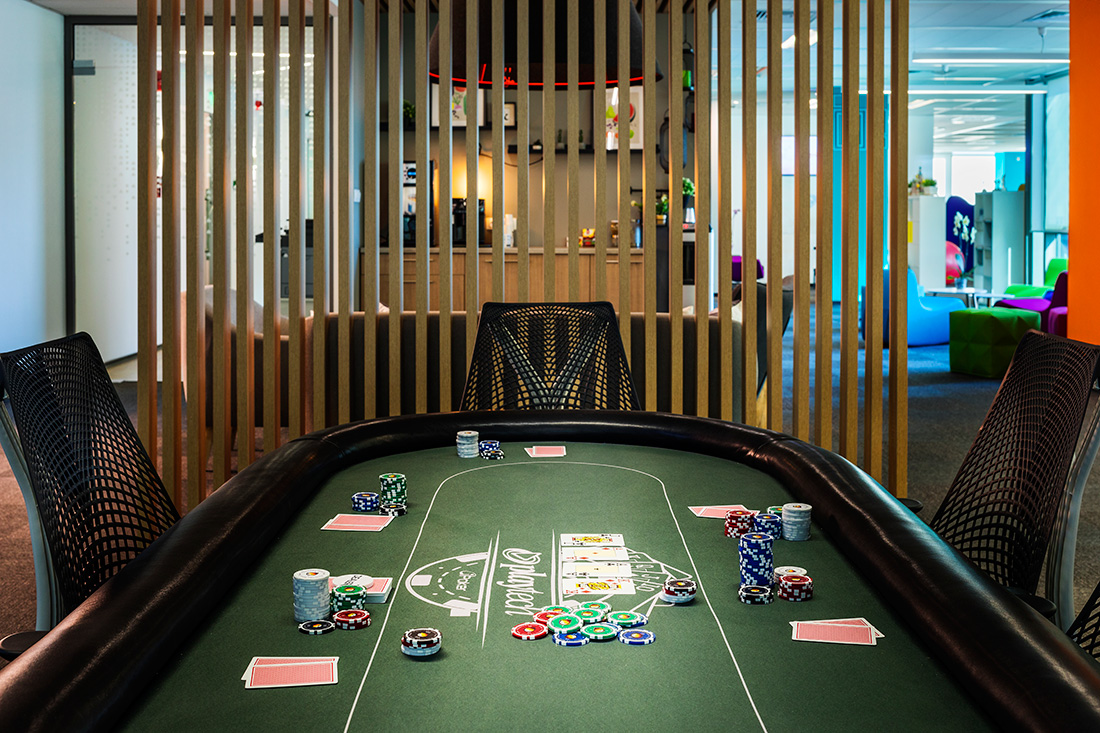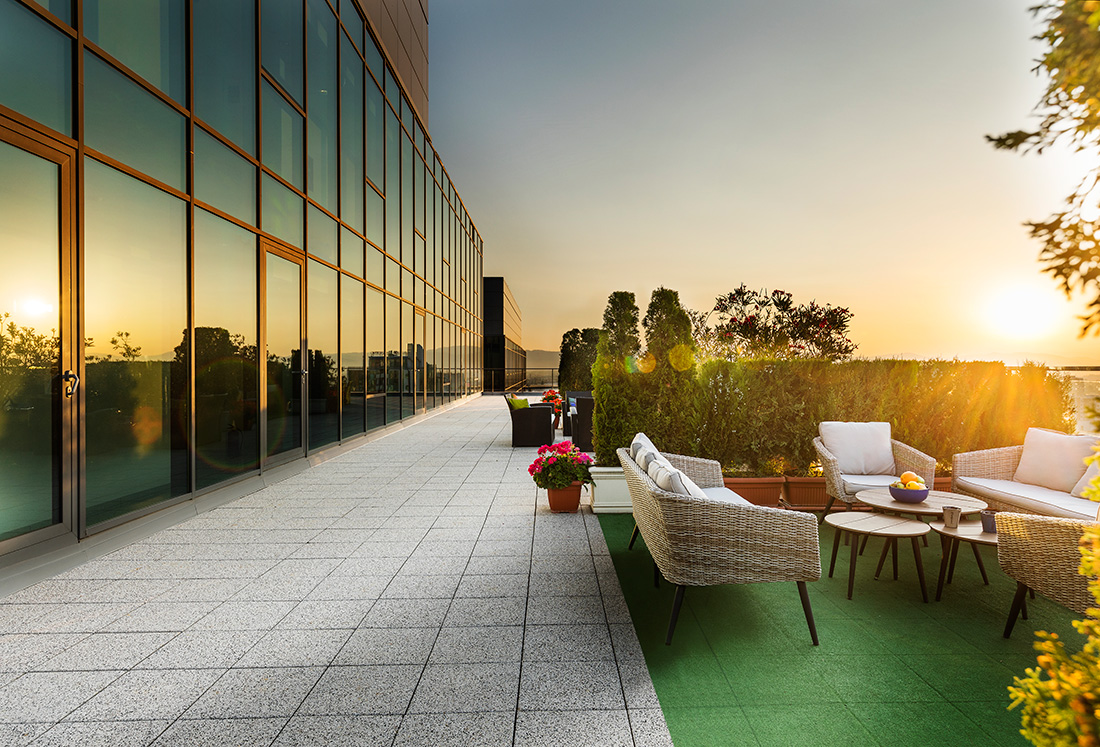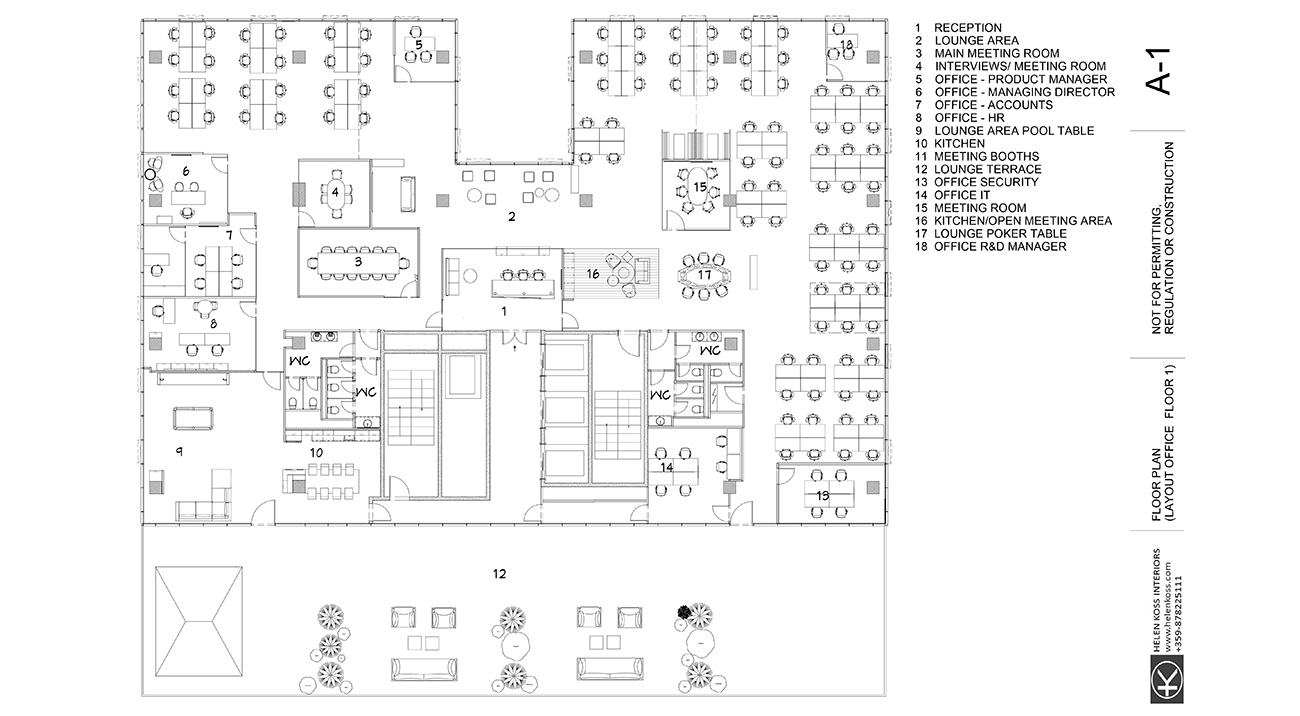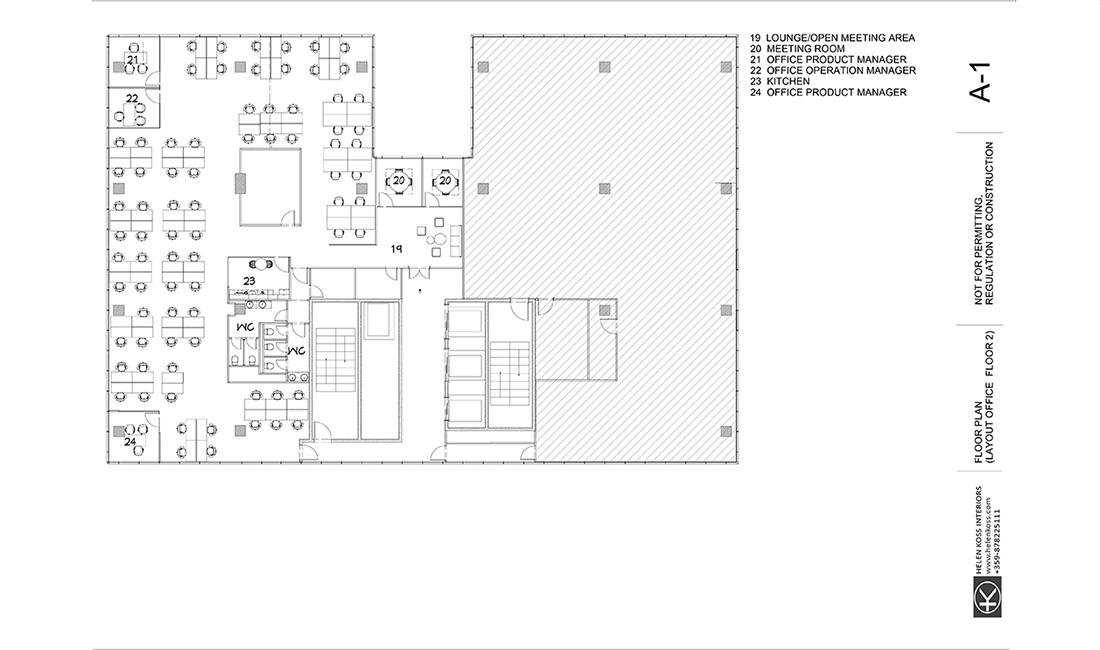 Credits
Interior
Helen Koss Interiors ltd
Client
Playtech
Year of completion
2018
Location
Sofia, Bulgaria
Area
1700 m2
Photos
Alex Novoselsky
Project Partners
OK Atelier s.r.o., MALANG s.r.o.
Related posts
Powered by