The new square is imagined as a wide, freely accessible expanse able to re-establish for this space a new sense of belonging to the city. Open spaces and safe, free views that allow the enactment of new collective urban behaviours such as events, open-air cinemas, temporary displays and local markets. The global view of the square invites the interest of the passers-by, it increases comfort, security and control. To direct visitors towards the centre of the square rather than the margins, the difference in levels towards the sides of the square is overcome using a careful compositional arrangement that creates a ramp and stairs. These architectural elements qualify the space recalling the diagonal generated by the original course of two canals now interred, Roggia Nuova and Roggia Morlana. The flow of pedestrian traffic, generated in the main by a number of nearby schools and the railway station, took a central role in the regeneration of the space and were investigated to invite constant movement across the square throughout the day, including access to users with a disability. Paving is defined as an urban carpet, a Terre minéral, enhanced by alternating sections in polished and exposed concrete, that highlights the aggregates from local gravel quarries in the Orobic region. The "brutal" character of the material is accompanied by the fine geometrical design of the paving interspersed with metal joints and linear fissures for the collection of rainwater.
What makes this project one-of-a-kind?
The analysis of location and use within this project have led to envisage the new Piazza Alpini as architecture that does not instruct a behaviour but one that enables the citizens to interact with it in unpredictable ways in constant evolution to maintain a collective dimension, to meet and socialise.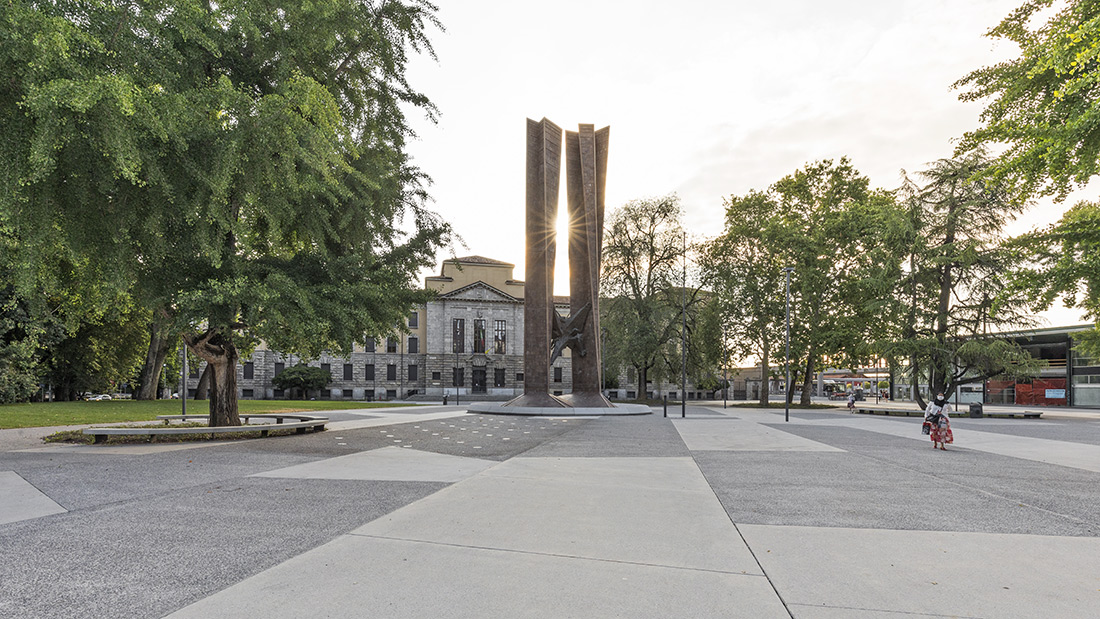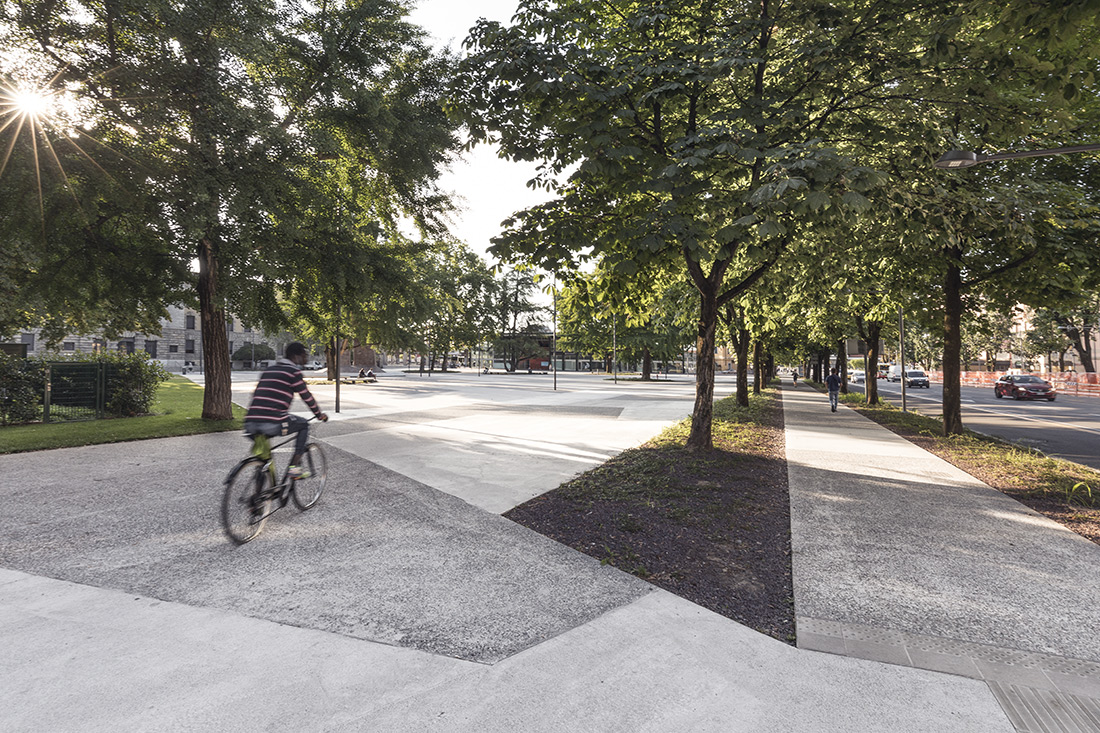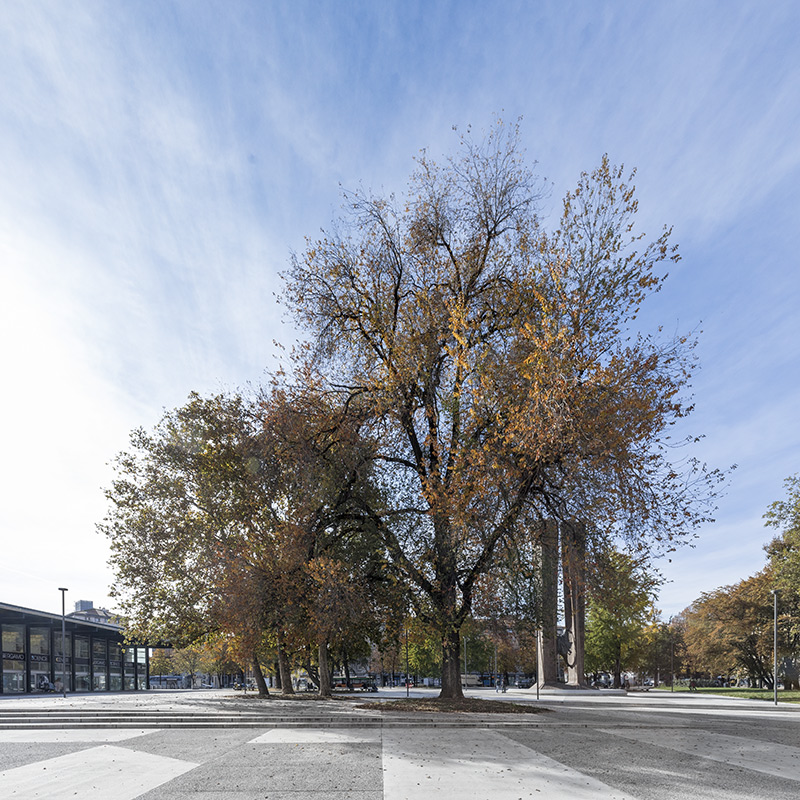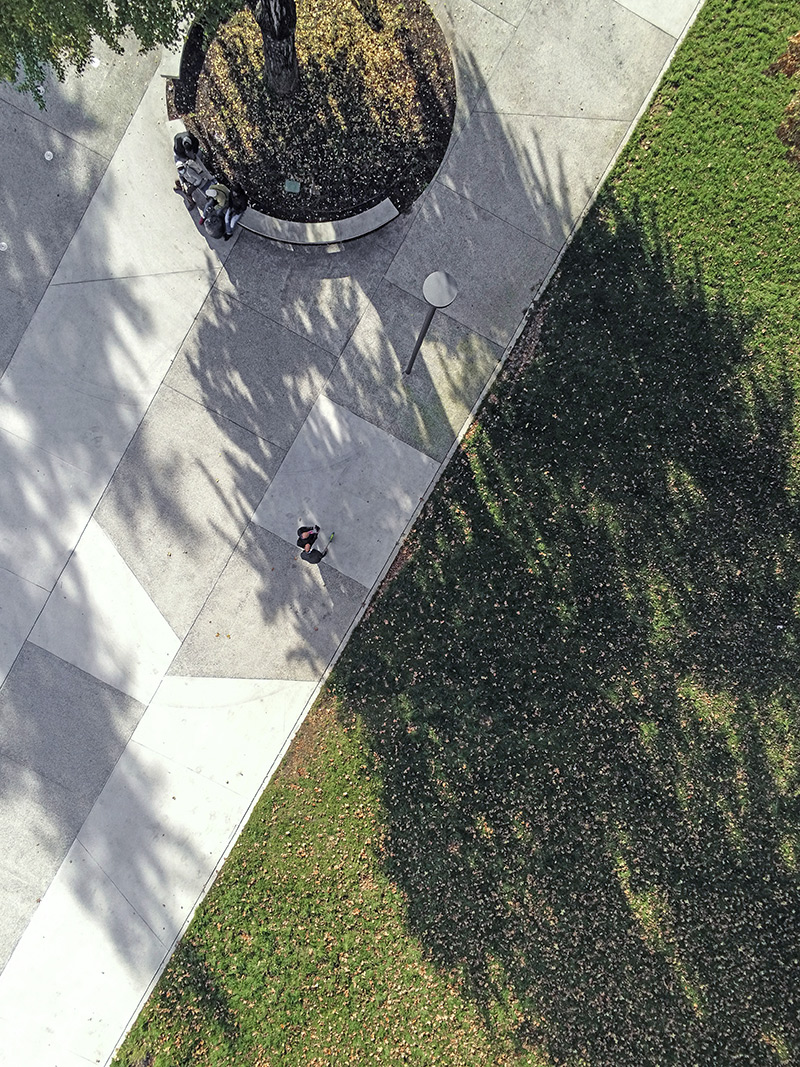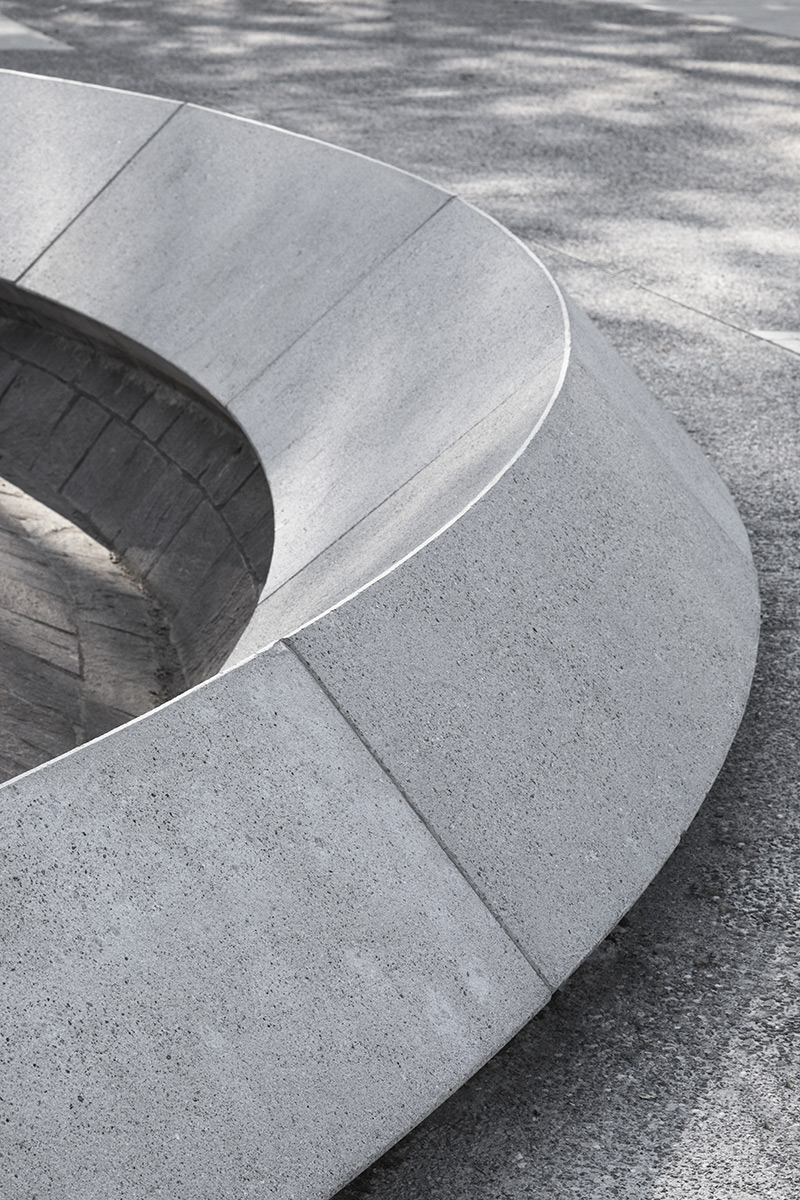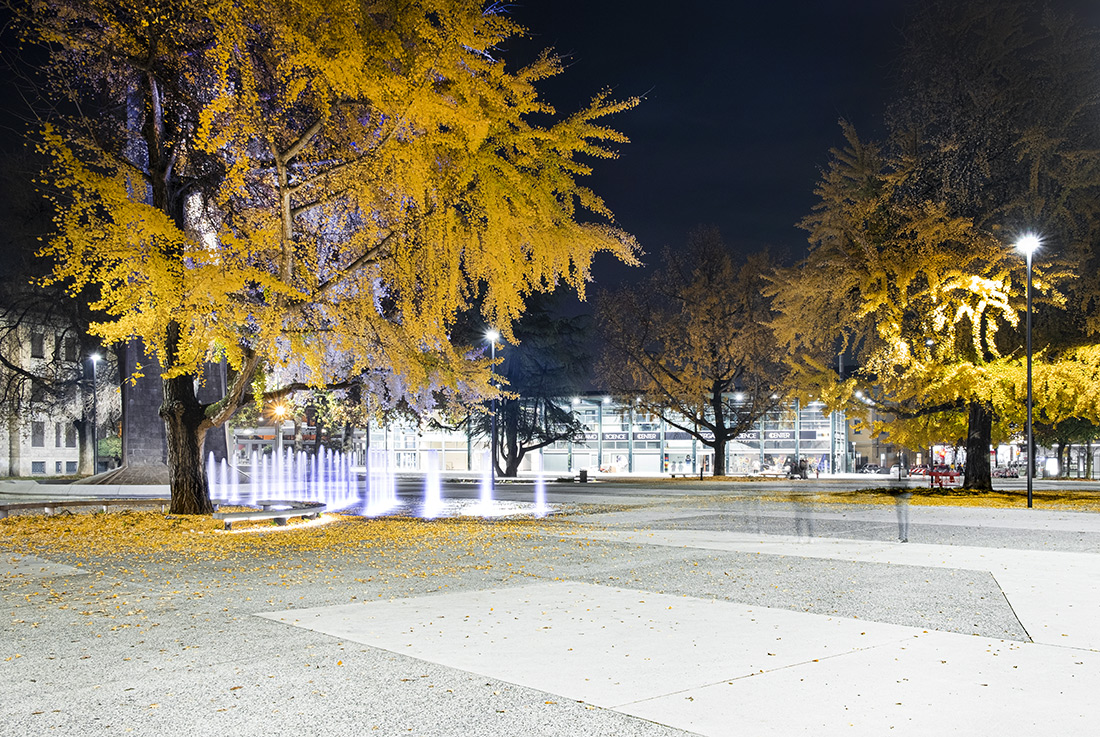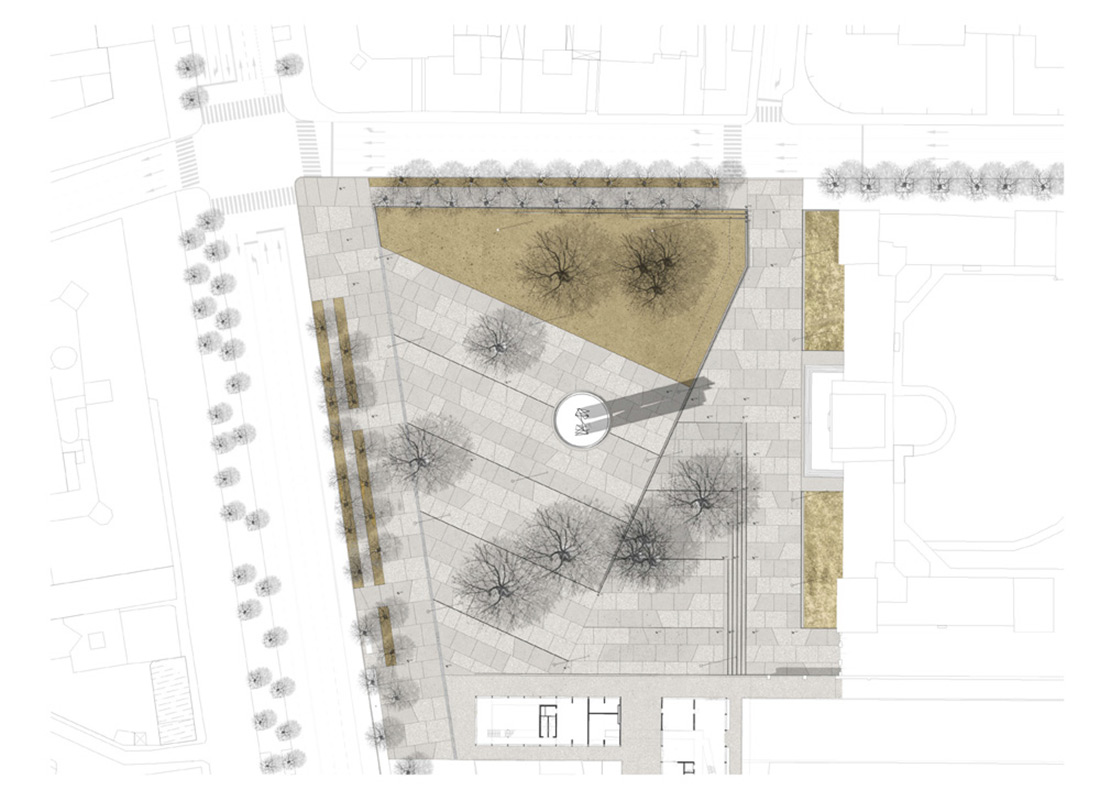 Credits
Architecture
Studio Capitanio Architetti, e Osa Architettura e Paesaggio
Client
Comune di Bergamo
Year of completion
2020
Location
Bergamo, Italy
Total area
13.000 m2
Photos
Stefano Tacchinardi
Project Partners
Studio Capitanio Architetti, MCZ ingeneriasrl, Telmotor, Zoldan Costruzioni Generali, Orobica inerti srl, Cementisti Bergamo, Carrara Irrigazione, EWO, Enenso srl, Florovivaistica Picinali
Related posts
Powered by