Built in a privileged location in the southern part of Pelion, in an old olive grove with an unparalleled view of the Pagasitic Gulf, Peliva Nature & Suites offers a high quality place to escape, relax and stay. The simple naturalistic design with emphasis on the natural scenery, the rawness, the real but at the same time familiar, timeless and hospitable where nature is in the spotlight, all create an atmosphere to make the guest surrender to the warm harmony of an authentic experience. Natural surfaces, smooth lines and earthy tones are the basic designing ingredients. The unique aesthetics is apparent with the use of wood, stone, forged cement and rattan which radiate a sense of coziness. The handmade decorations, the picture frames that are relevant to each room's name and the special emphasis on detail, create a warm, bohemian chic atmosphere of wellness, comfort and deep relaxation. There is a constant switch in the spots of interest in the surrounding area which were purposely designed in such a way to make the most of the breathtaking view from every single corner.
What makes this project one-of-a-kind?
The mark of nature penetrates the construction where the use of natural materials is apparent almost everywhere. The stone walls, built with the same stones from the soil, the pergolas, the visible timber of chestnut and rattan, the reed ceilings and the weaving ropes, the plants, the olive, the element of water, all create a unique atmosphere with the nature's colours and scents blending in a modern aura of tranquillity and relaxation.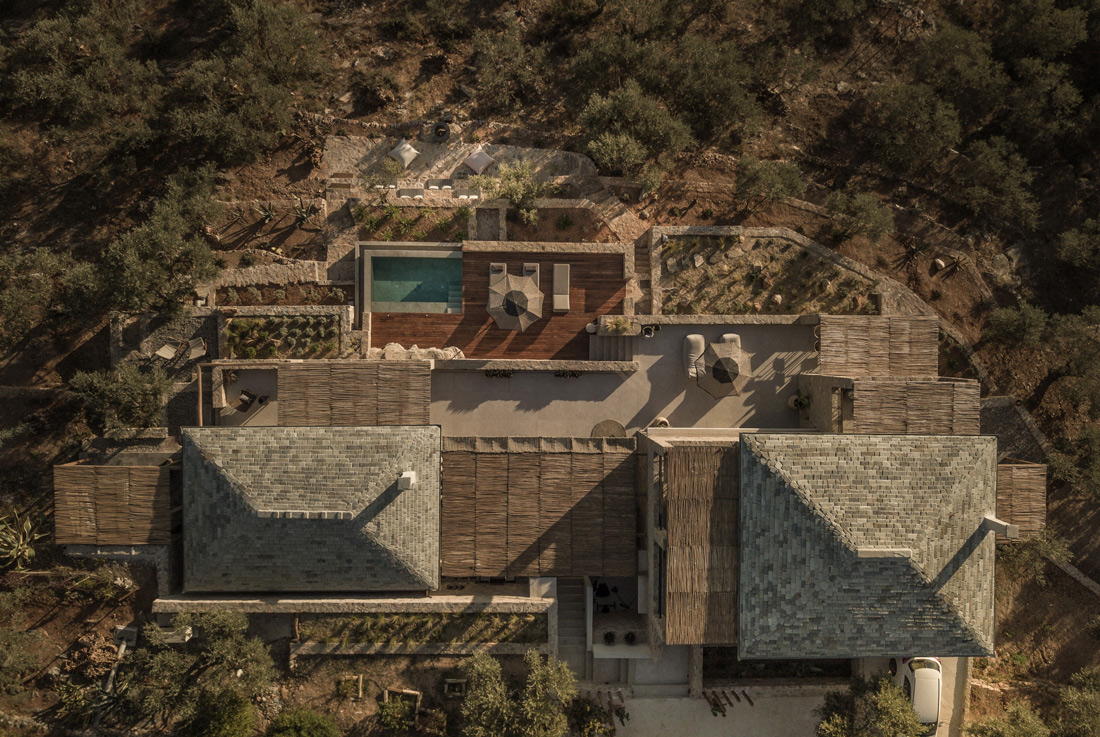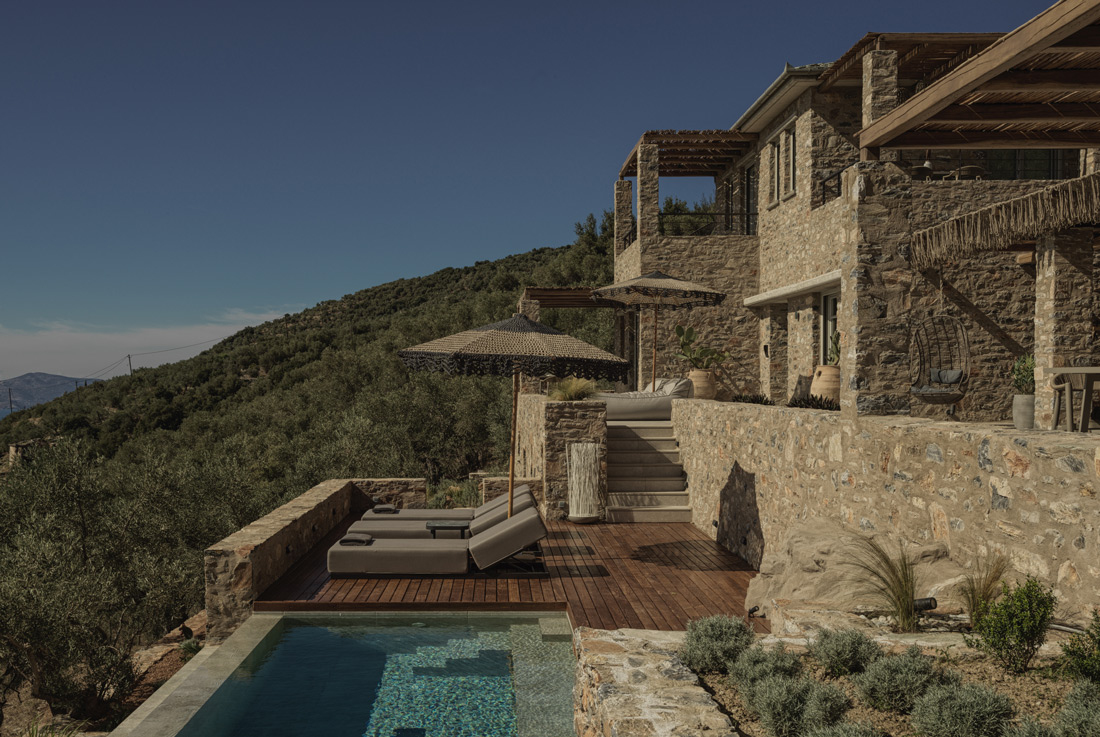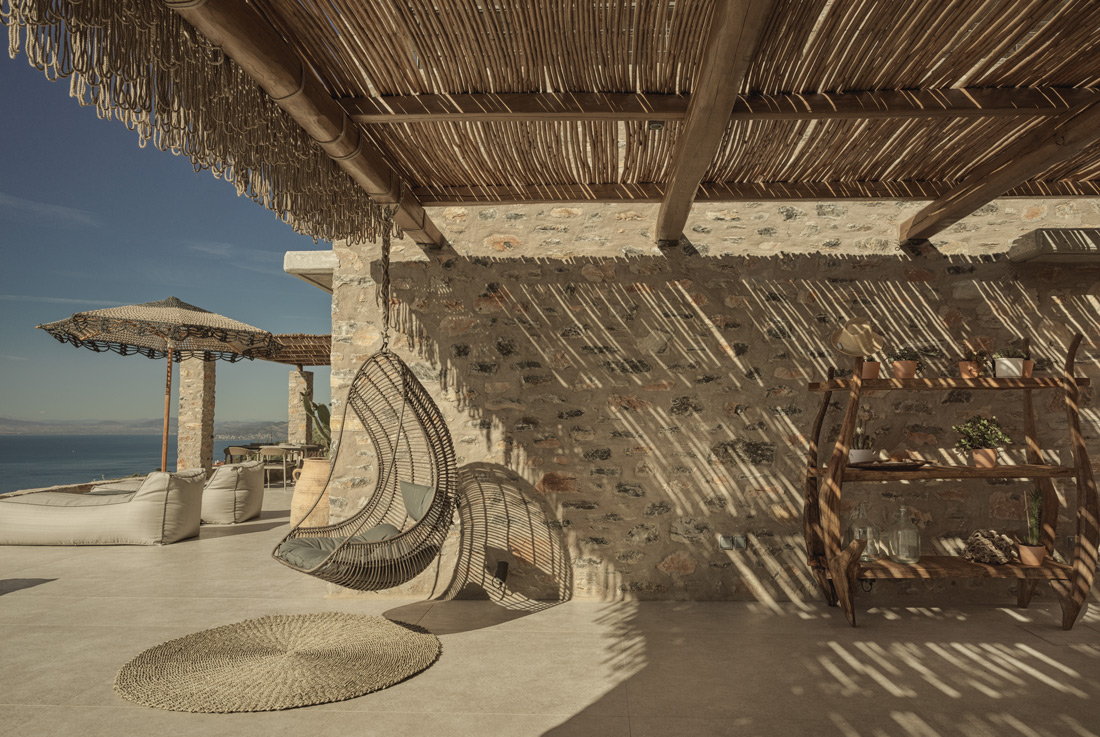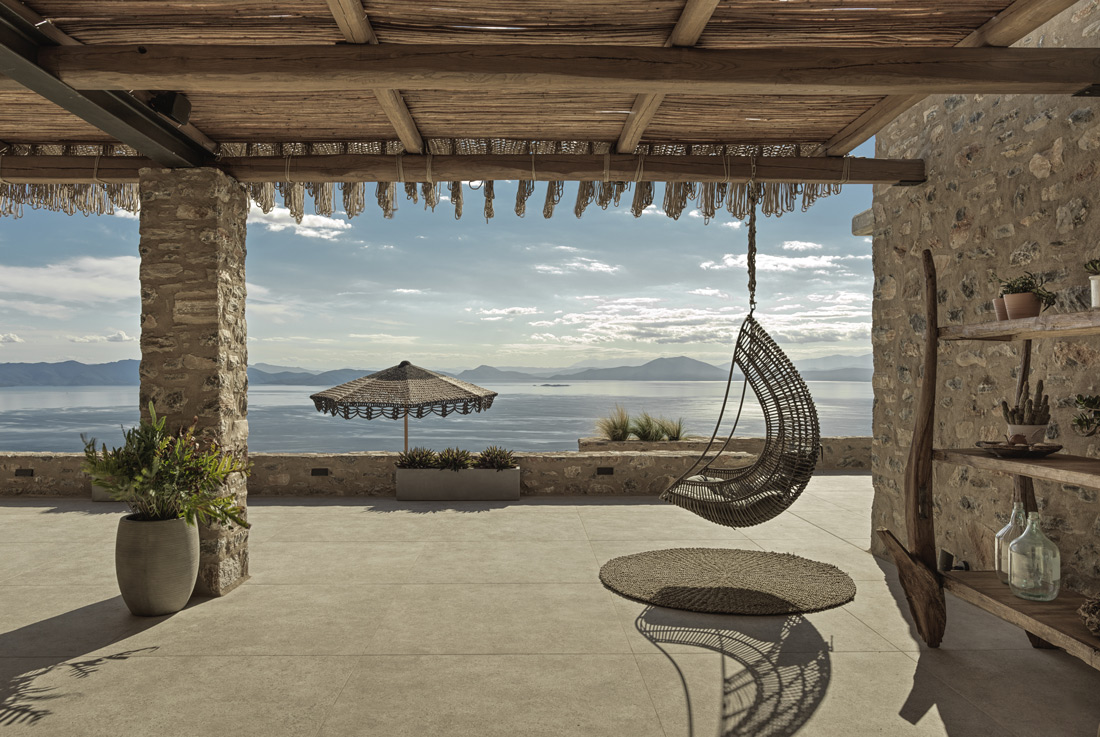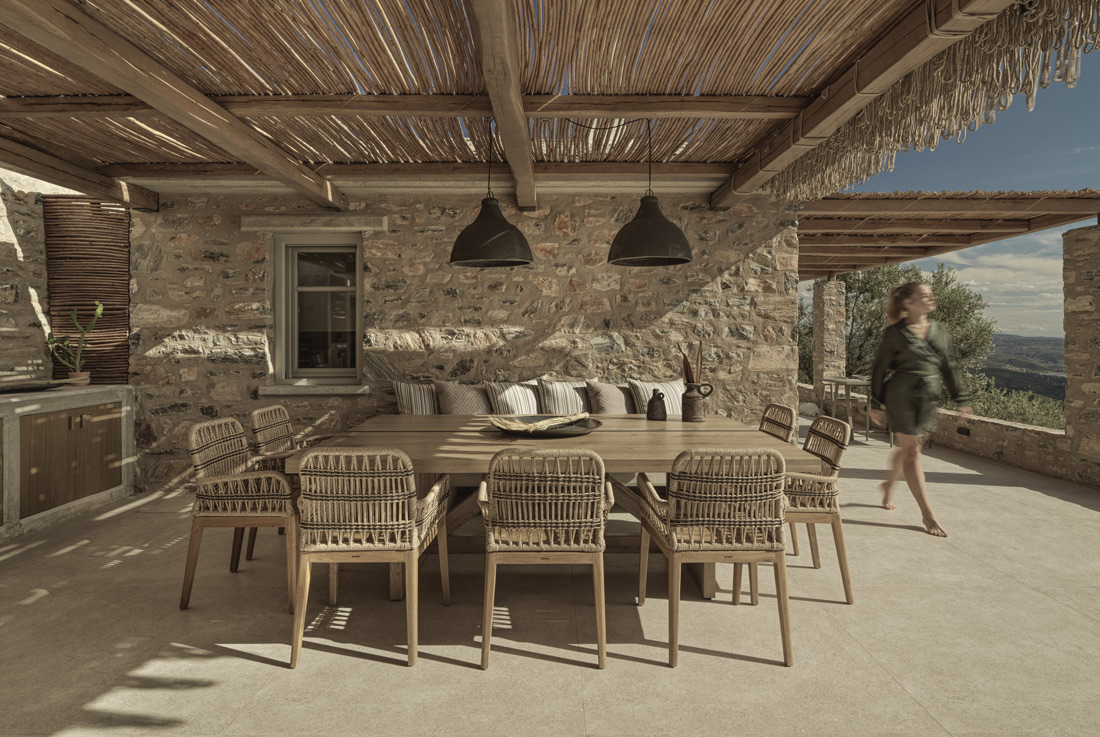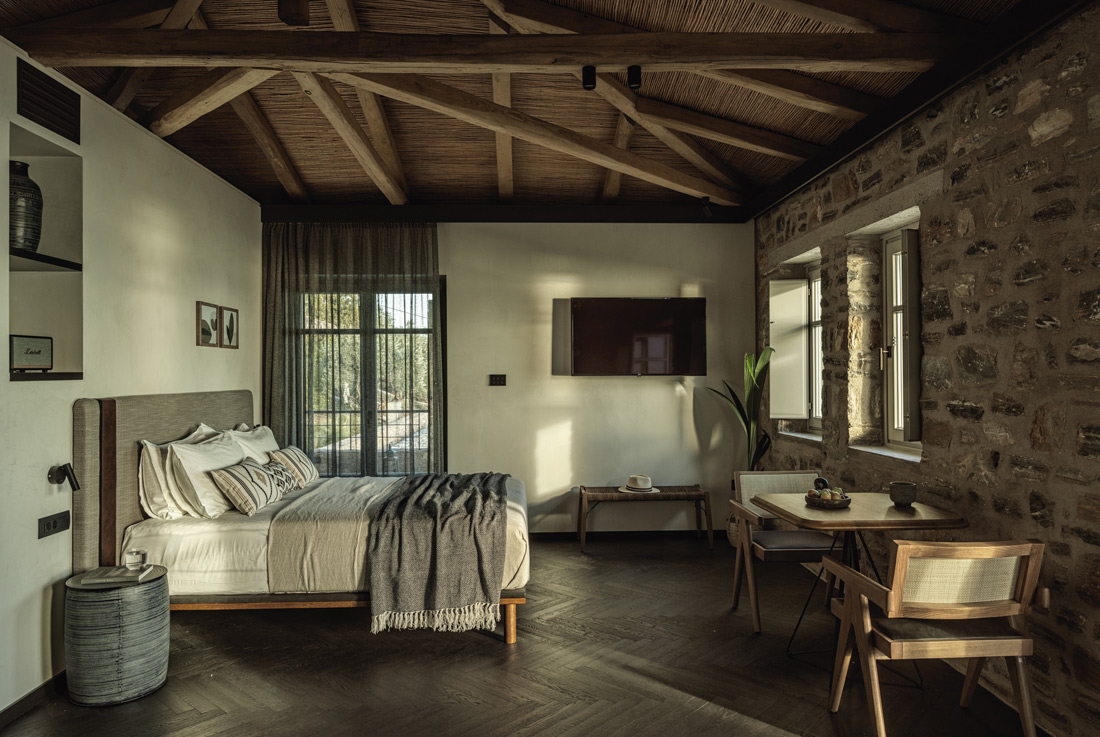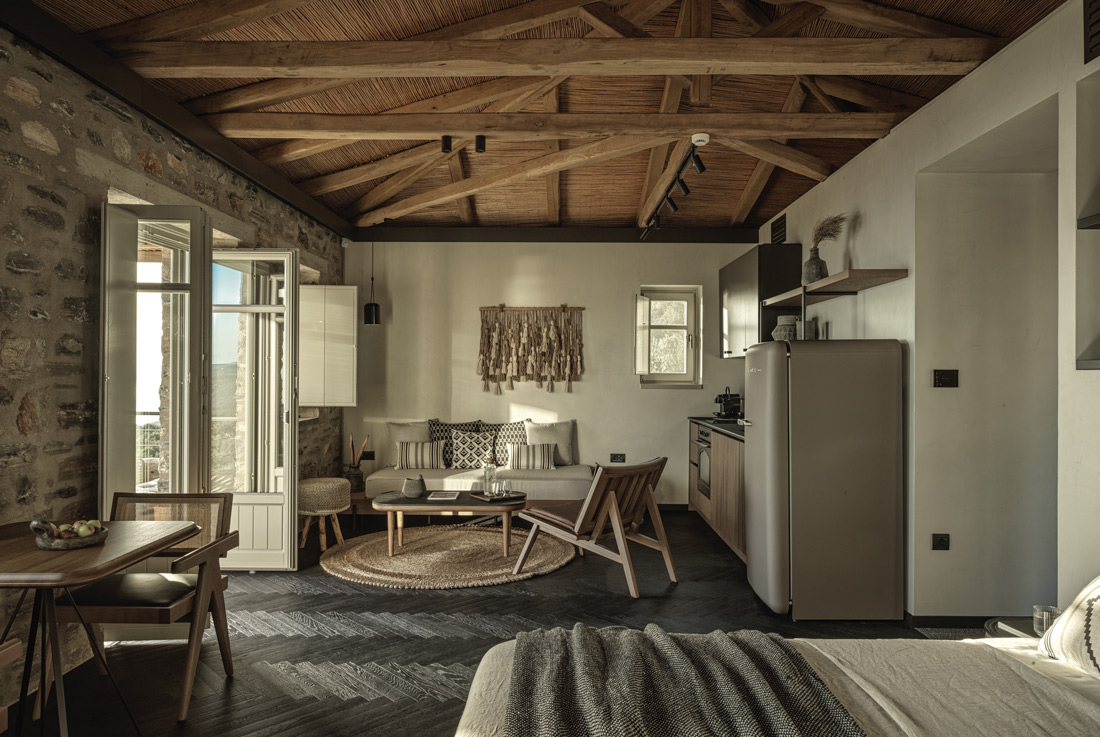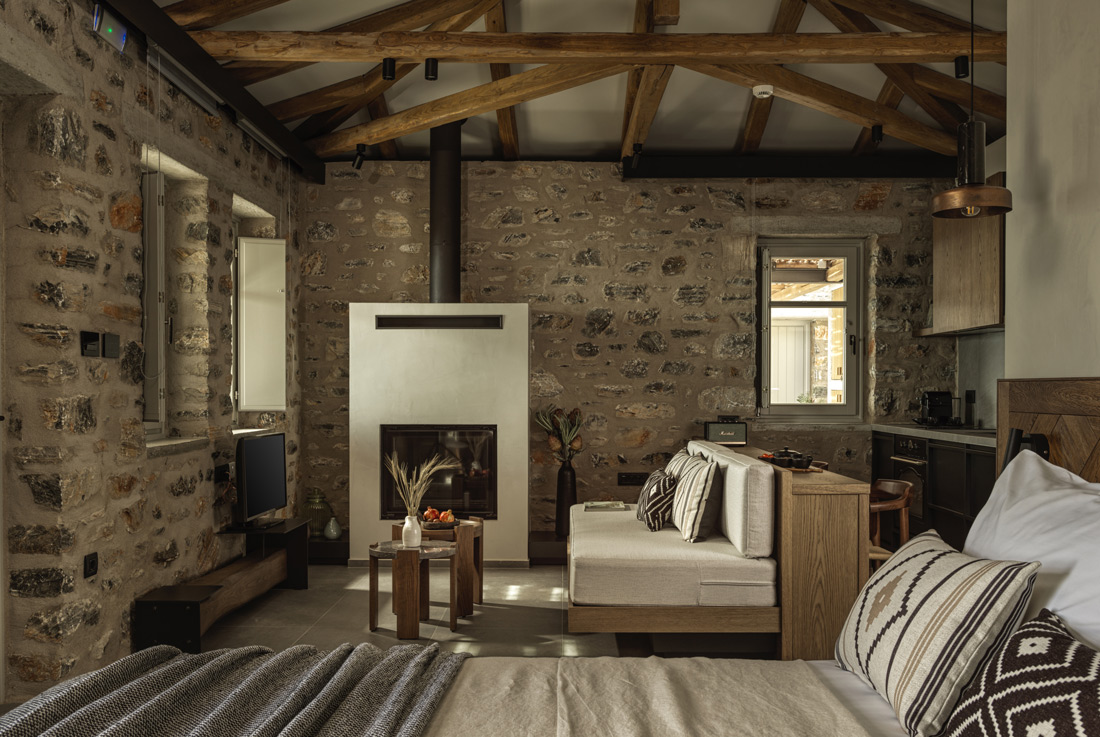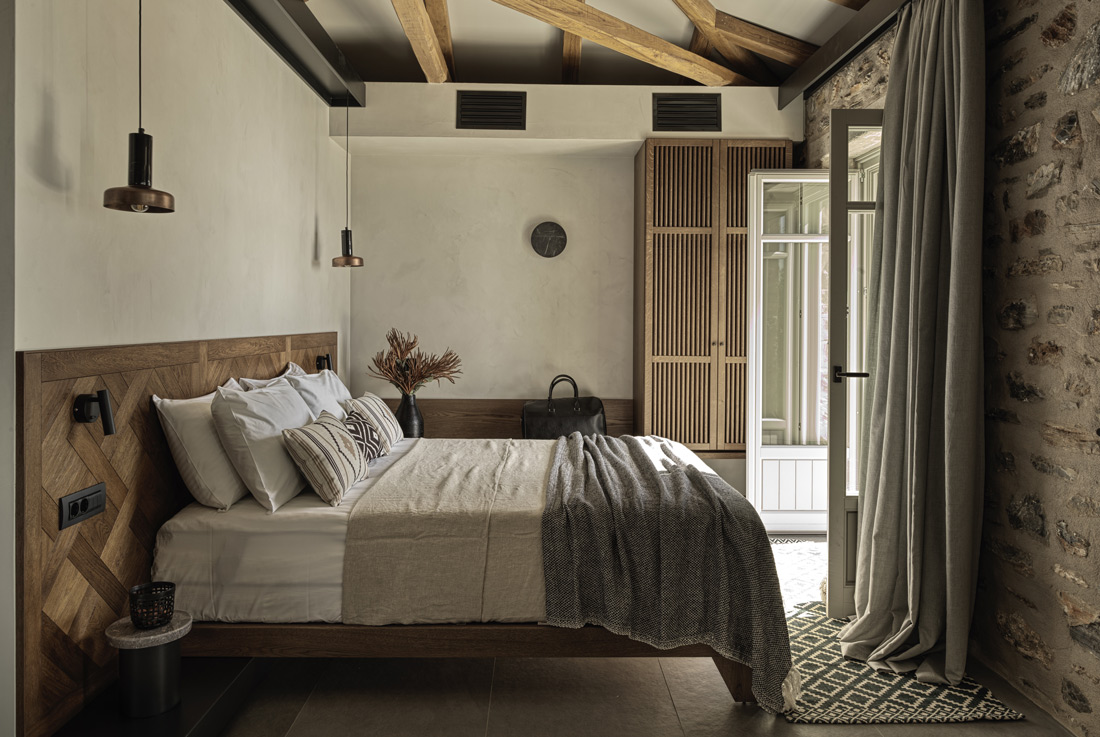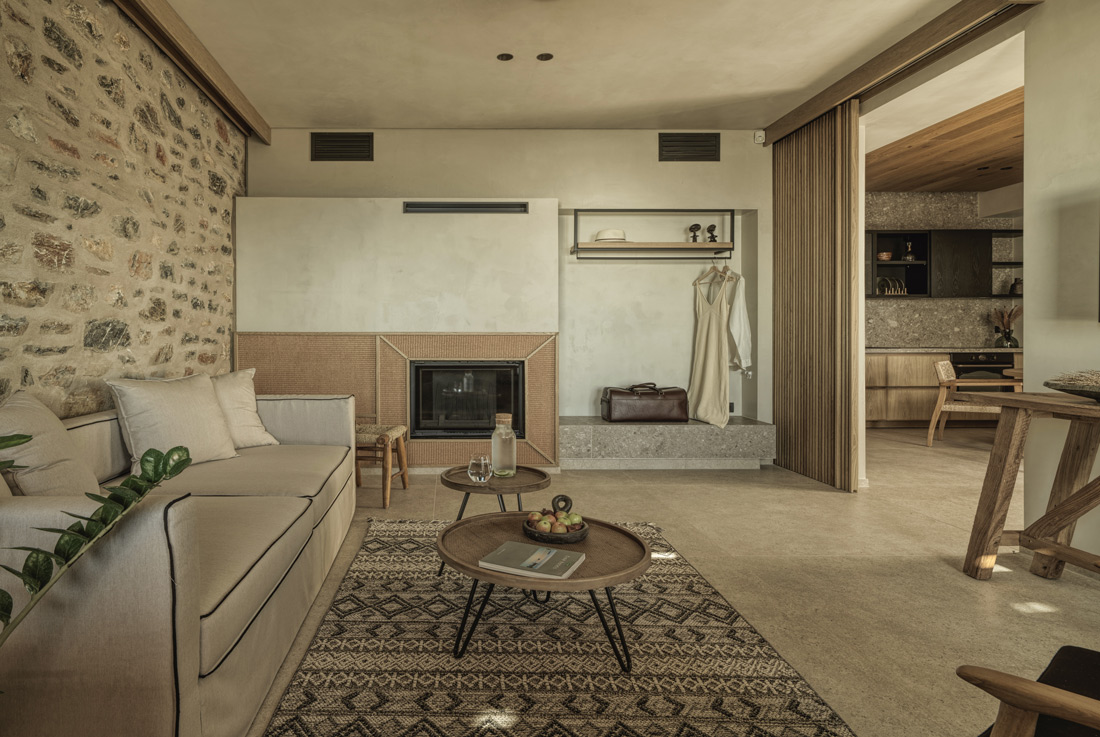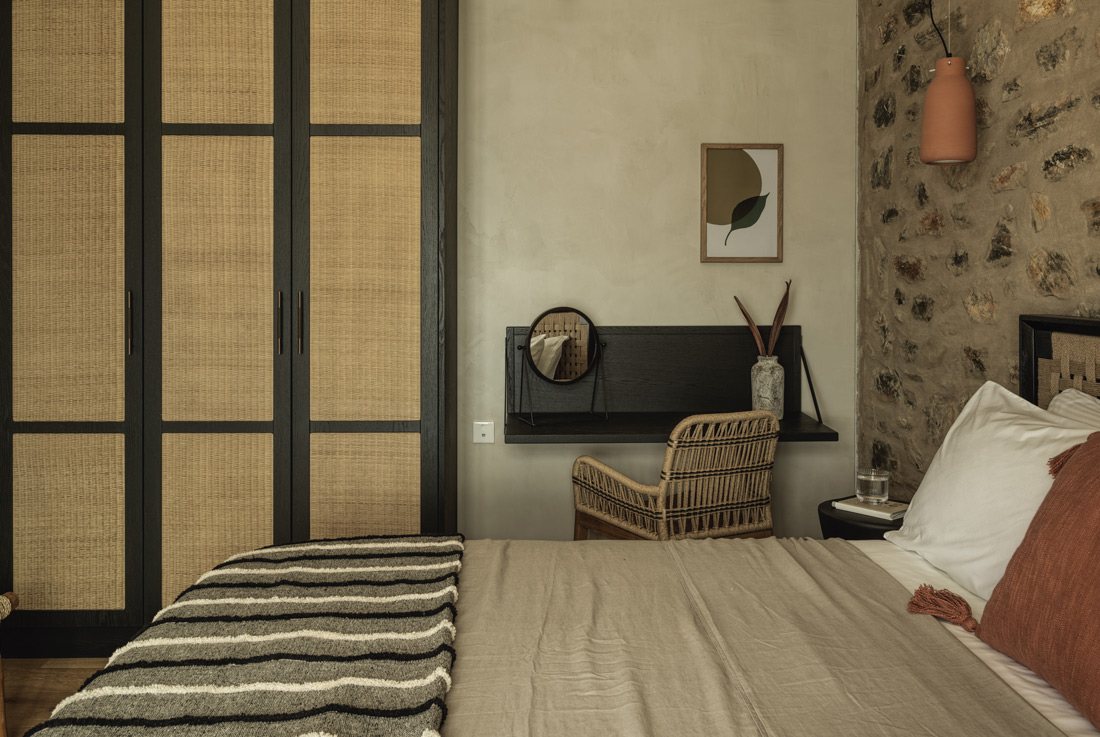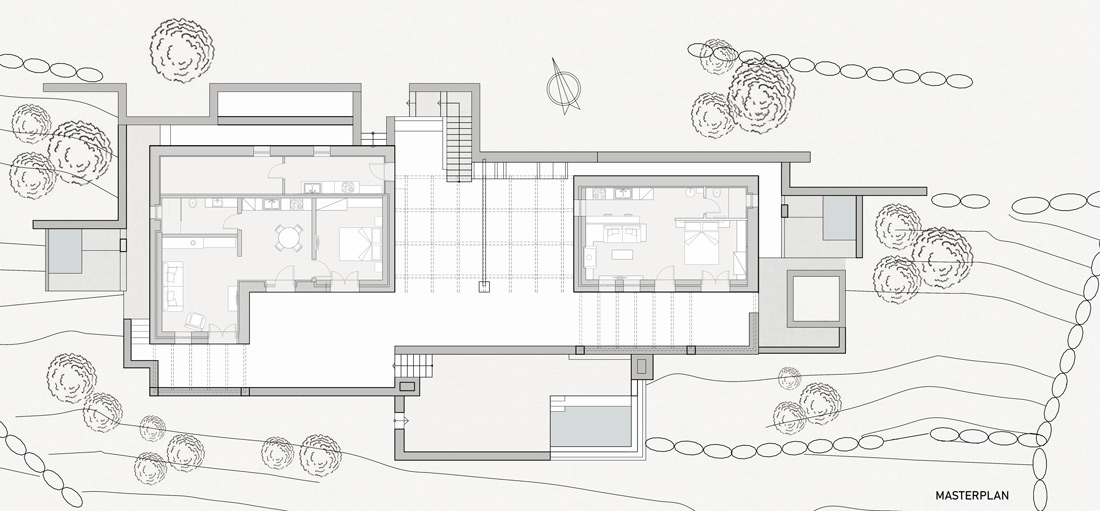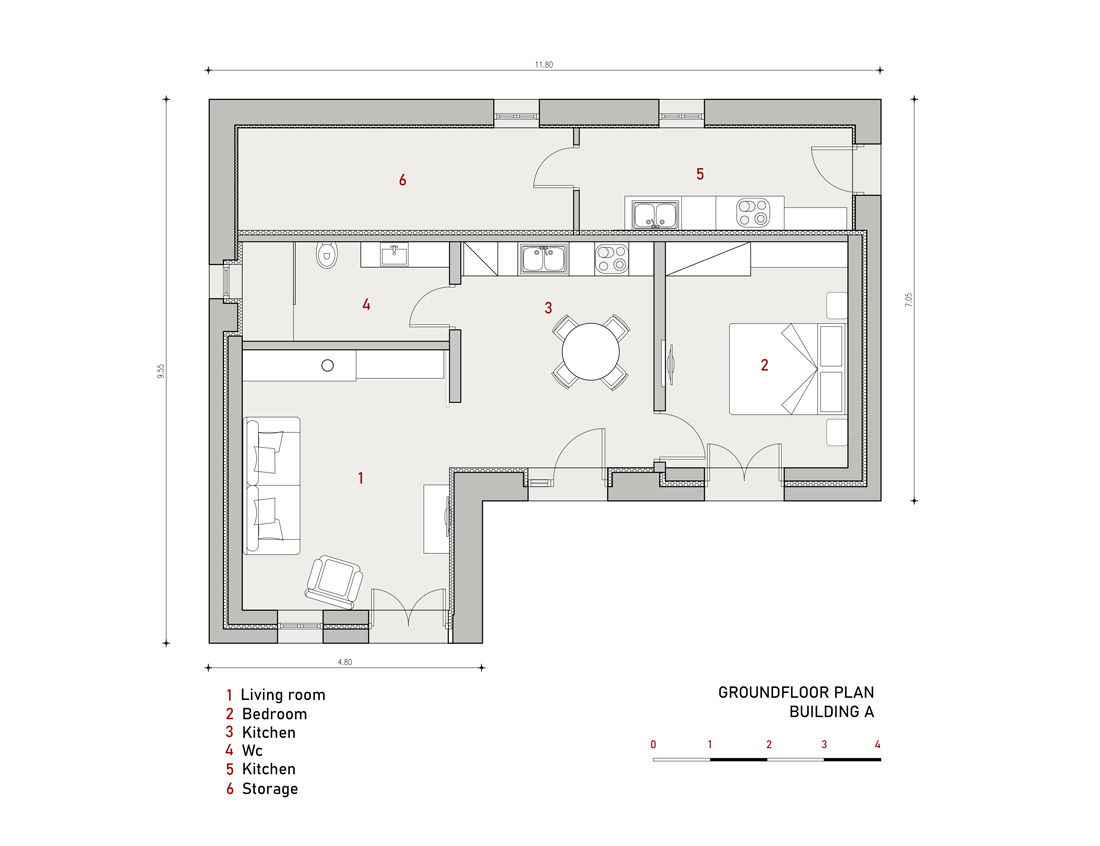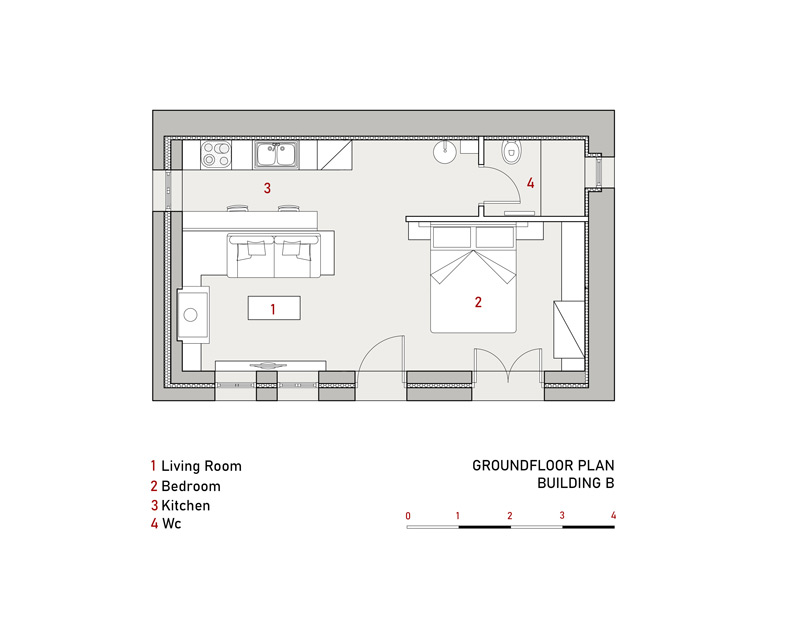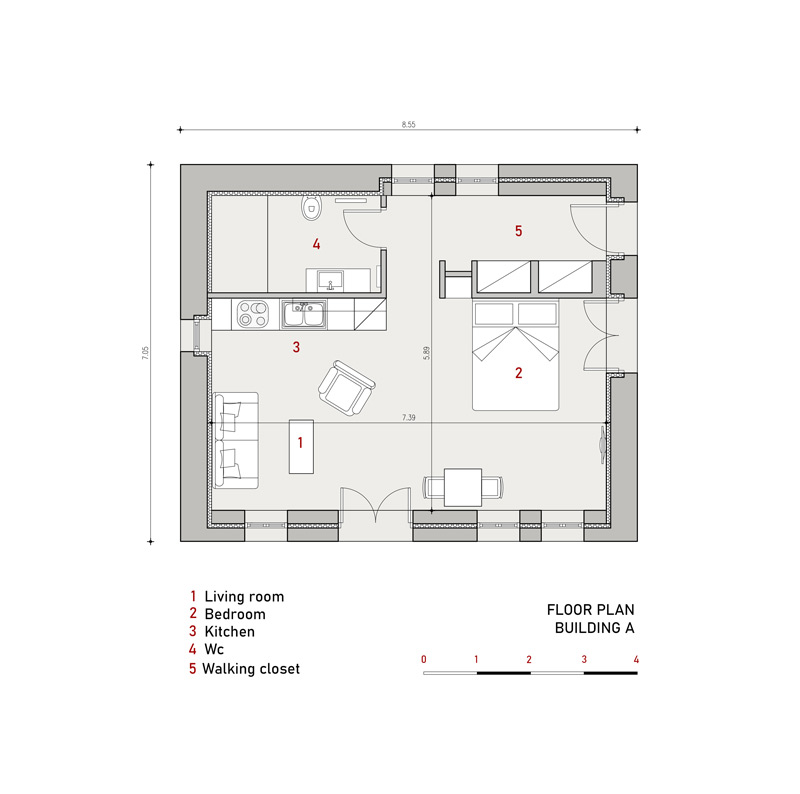 Credits
Architecture
G2lab (Giannis & Giorgos Efthymiadis)
Client
PELIVA Nature & Suites
Year of completion
2021
Location
Pelion, Greece
Total area
5.474 m2
Photos
Dimitris Spyrou
Project Partners
Almeco S.A., Kallergis Interiors, Weber Grills, Rountos Wooden Floors, Labrou ceramics, Tsokas fireplaces, Novamix S.A., TSIKLIOTI Individual Designs, PAPAZOIS domus inclusive, Dreamstrom, Antrax, Ritmonio, Geberit, Kratki.pl Marek Bal, Luminart ΑΝΤΩΝΙΑΔΗΣ Α.Ε., Caneplex design, A. Zompras Metallbau GmbH, Smeg SpA, Gorenje d.o.o., Franke Holding AG
Related posts
Powered by