Built in 1910 on the most expensive plot of downtown Budapest, the Art Nouveau Bankhouse, with its Moorish and Gothic features, was one of the largest ceramic-clad buildings in Europe at that time. The interior passage, featuring a crystal glass ceiling and rich décor, was an eye-catching gem.
The new owners wanted to convert the building into a representative five-star hotel. The retail function on the ground floor was preserved, but on the upper floors, the apartments and offices were replaced by hotel rooms. The passage turned into a heated interior space with filigree glass walls at both ends. On the street side, behind the terrace a new contemporary residence unit was built.
The architectural goal, beyond restoration and revival of the past, was a contemporary transcript of the hidden treasures within the frames of a well operating functional building.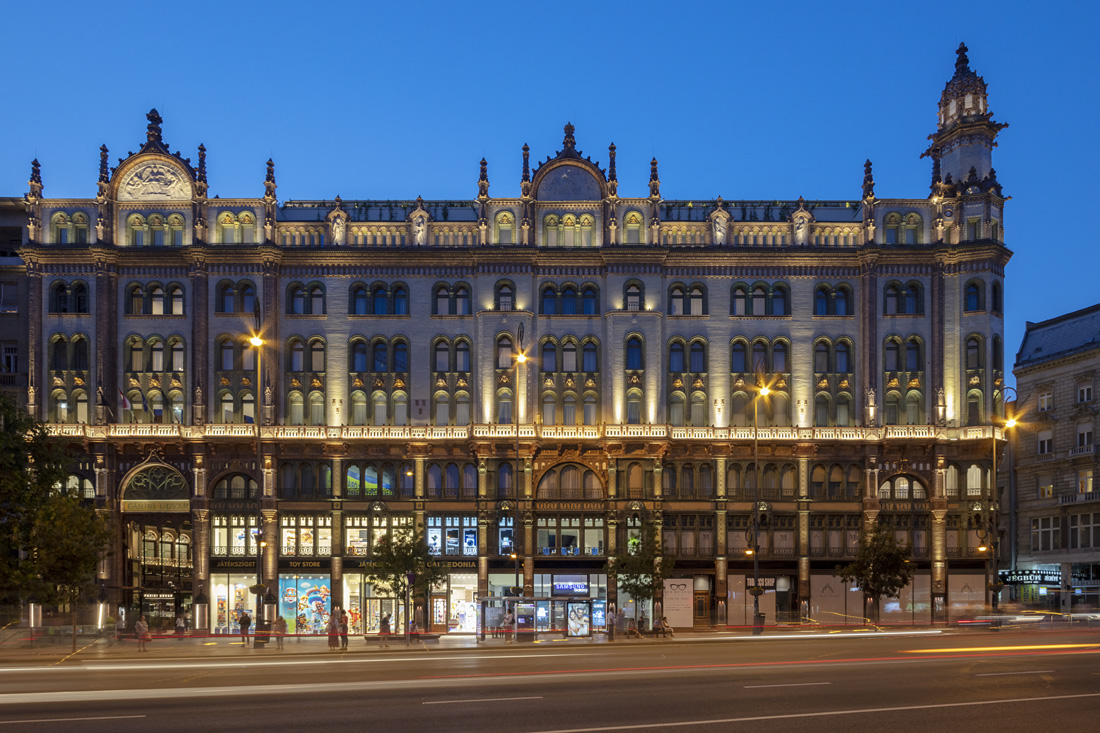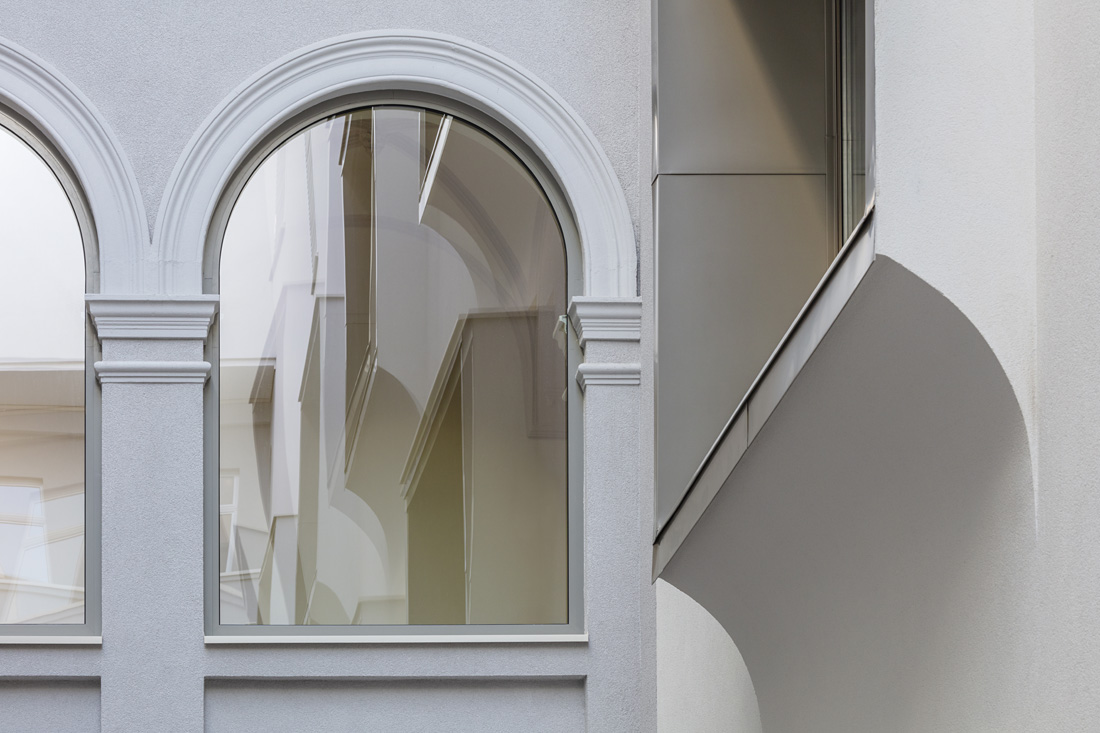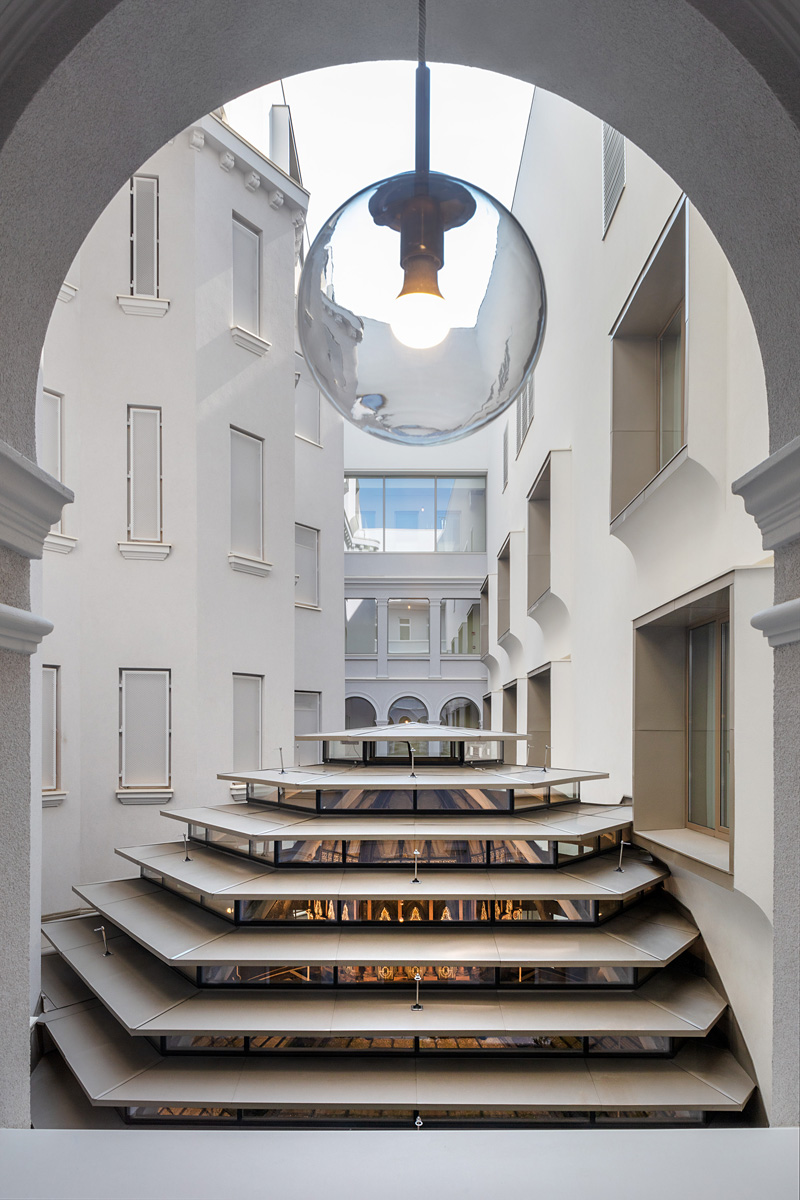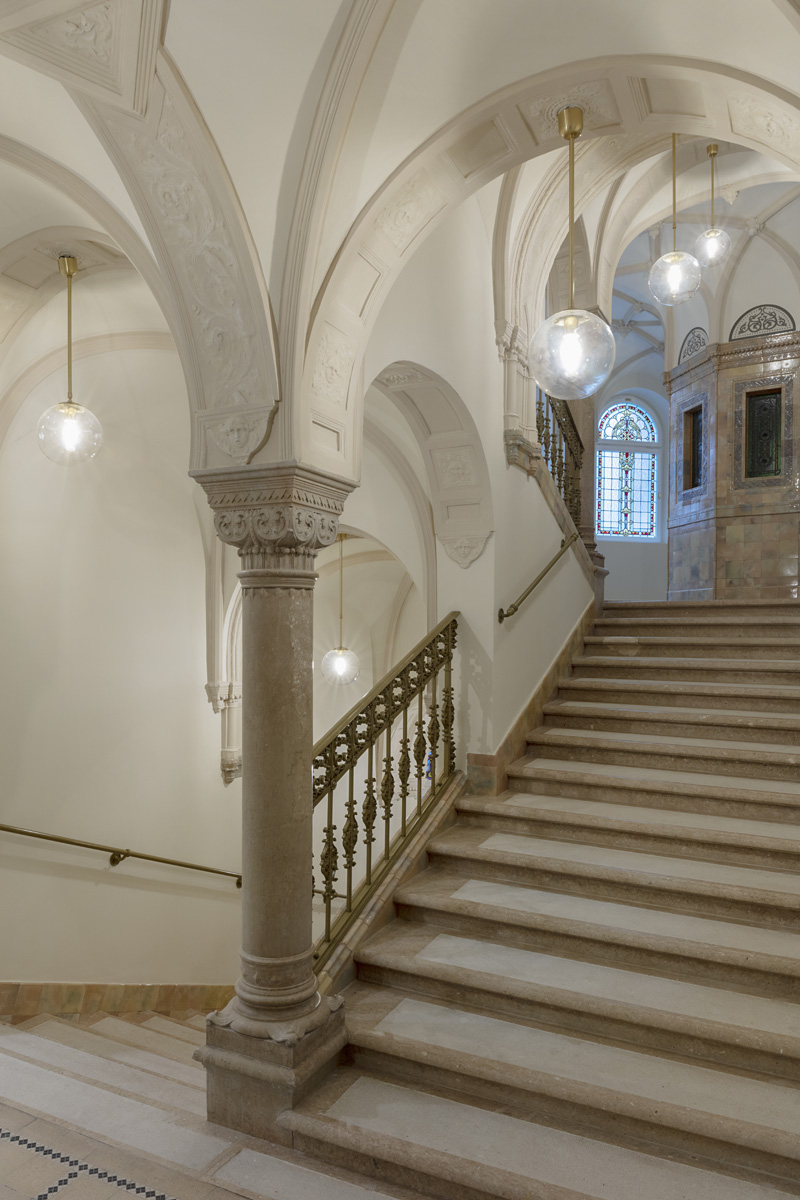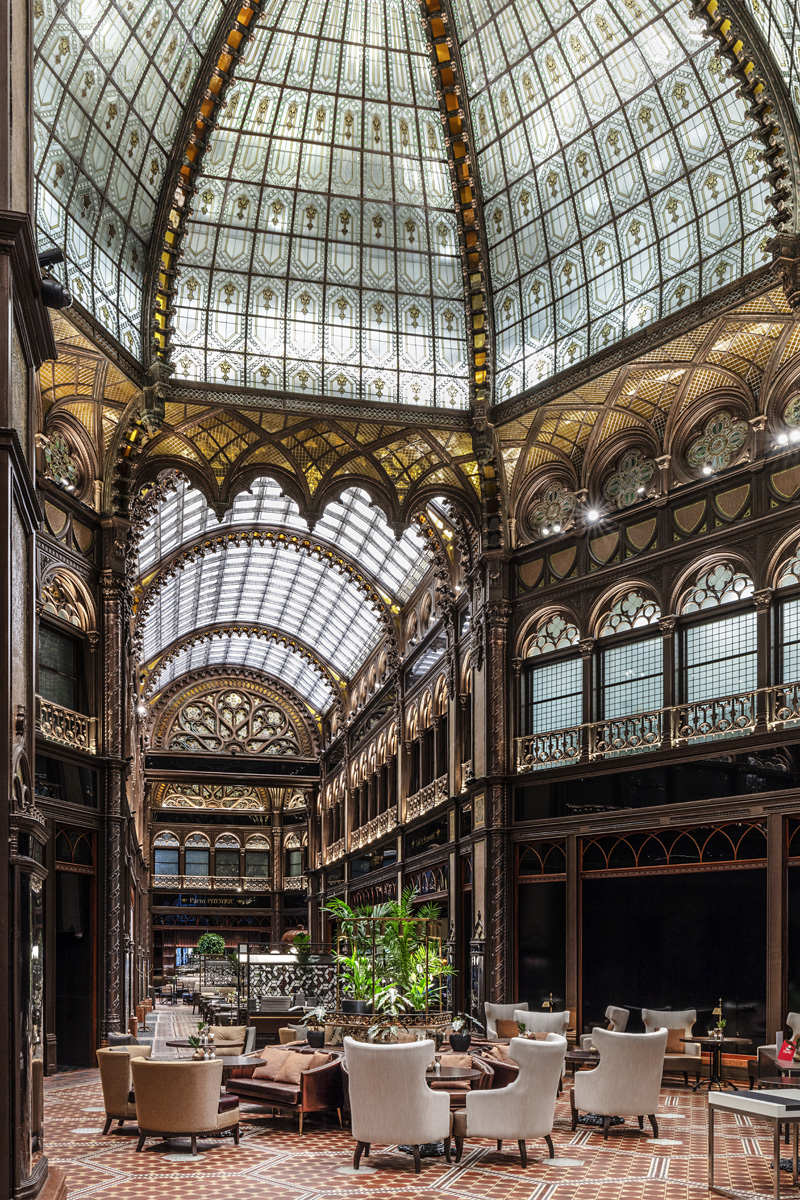 Credits
Autors
Saba Nagy, Károly Polus, Ádám Pásztor, Krisztina Timár-Major, Miklós Batta, Gergely Bognár, Bernadett Bóday-Bagó, Éva Nahoczki, Jakab Urbán, Bence Várhidi
Client
Private
Year of completion
2019
Location
Budapest, Hungary
Total area
12.500 m2
Site area
2.082 m2
Photos
Tamás Bujnovszky
Related posts
Powered by