The design and selection of materials is directly inspired from modernist character of the neighbourhood and the modernist style building which hosts the restaurant. The characteristic modernist colour combination of light blue and white surfaces determines the material palette of the project, which is enriched with untreated beech in custom-made claddings and pieces of furniture. The addition of new ceramic flooring in a black and white pattern brings lightness to the space and creates a direct dialogue with existing dark marble flooring that was maintained in great majority of the space.
The large memory game, in solid beech and polished ceramic with printed patterns, refers to the old grocery concept and the notion of memory in food and taste. Metal frame sliding doors of the facade maximize the flow of natural light in the space, and once opened the barrier between interior and exterior space vanishes.
The Mediterranean garden planted at the perimeter of the building with aromatic herbs such as lavender, sage, lemon and olive trees, completes the visitors experience with smells and colours underlining the main concept of design.
What makes this project one-of-a-kind?
'Pantopolio'- is a Greek word referring to an old type of grocery store. Stack of products on shelves and generally the sense of repetition was the initial core of inspiration, which was transmitted into the design in an abstract way. This was the main challenge of the project.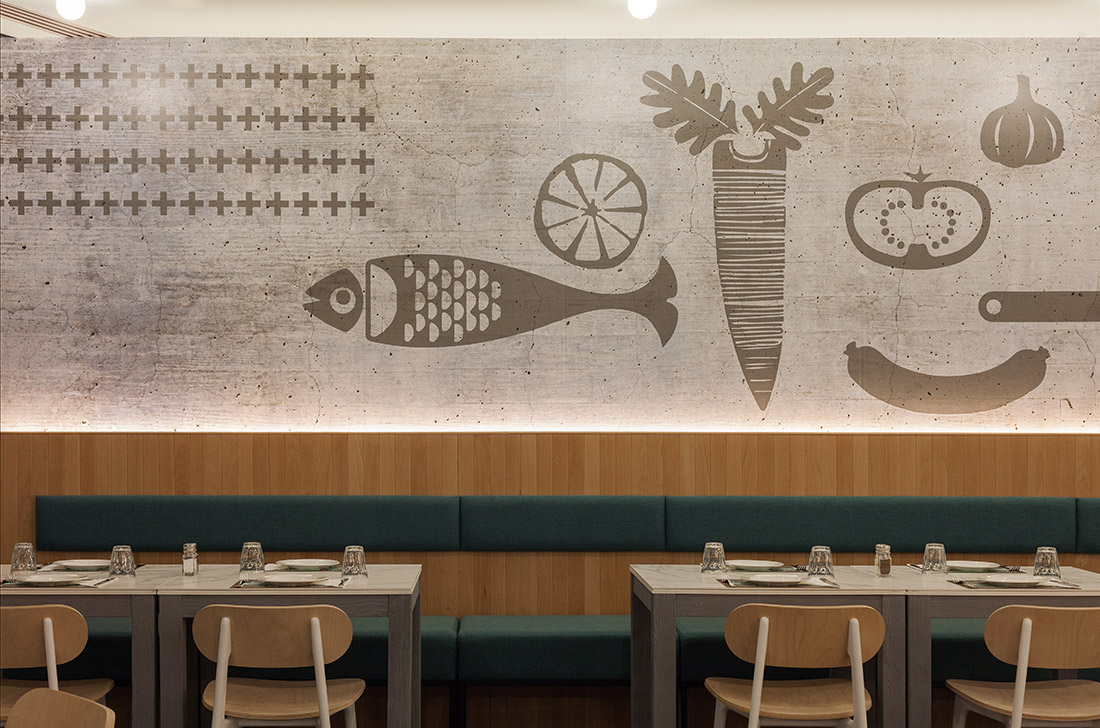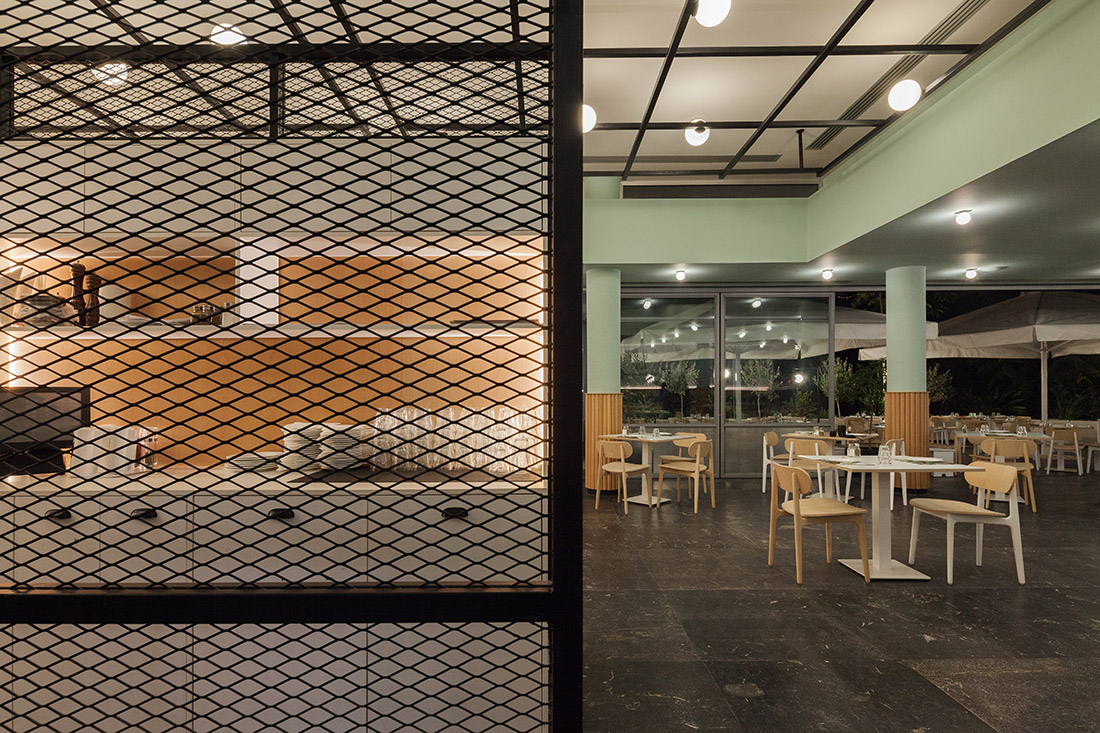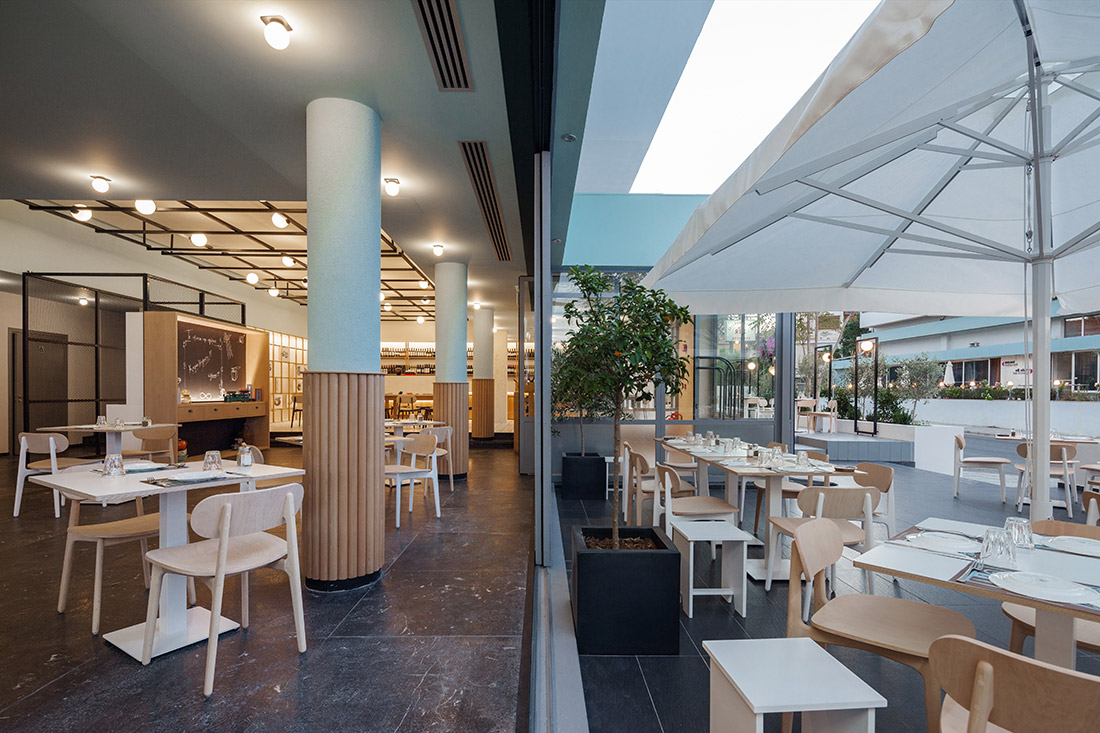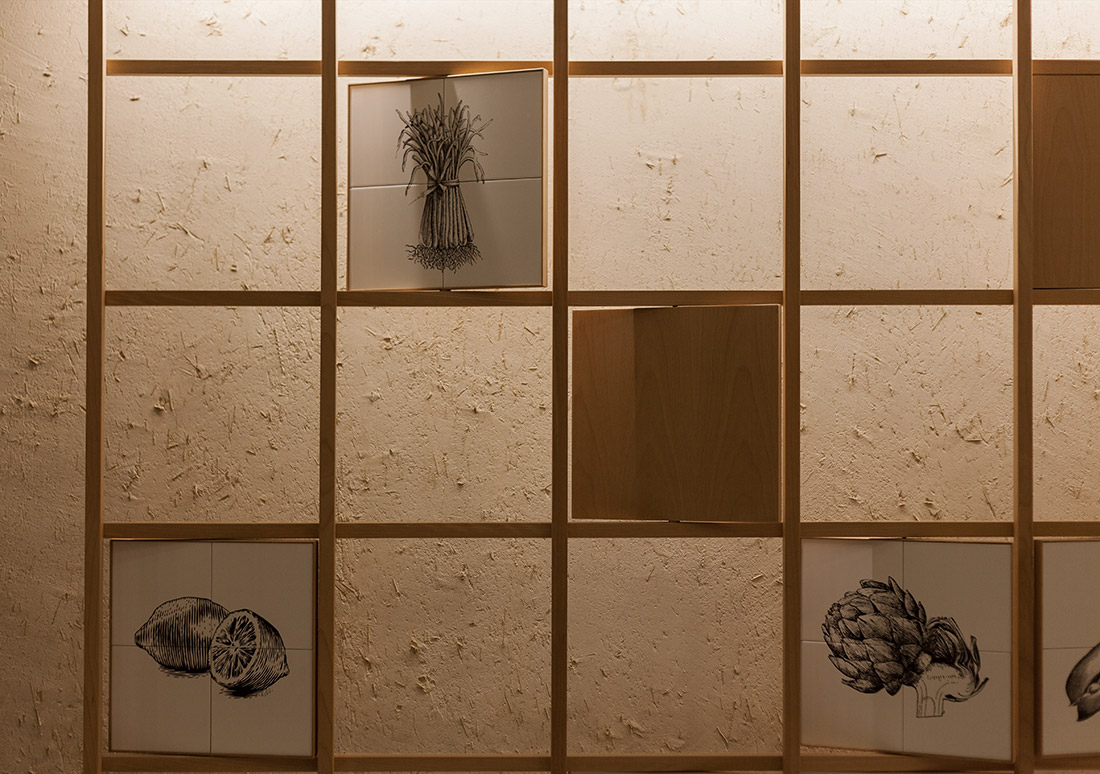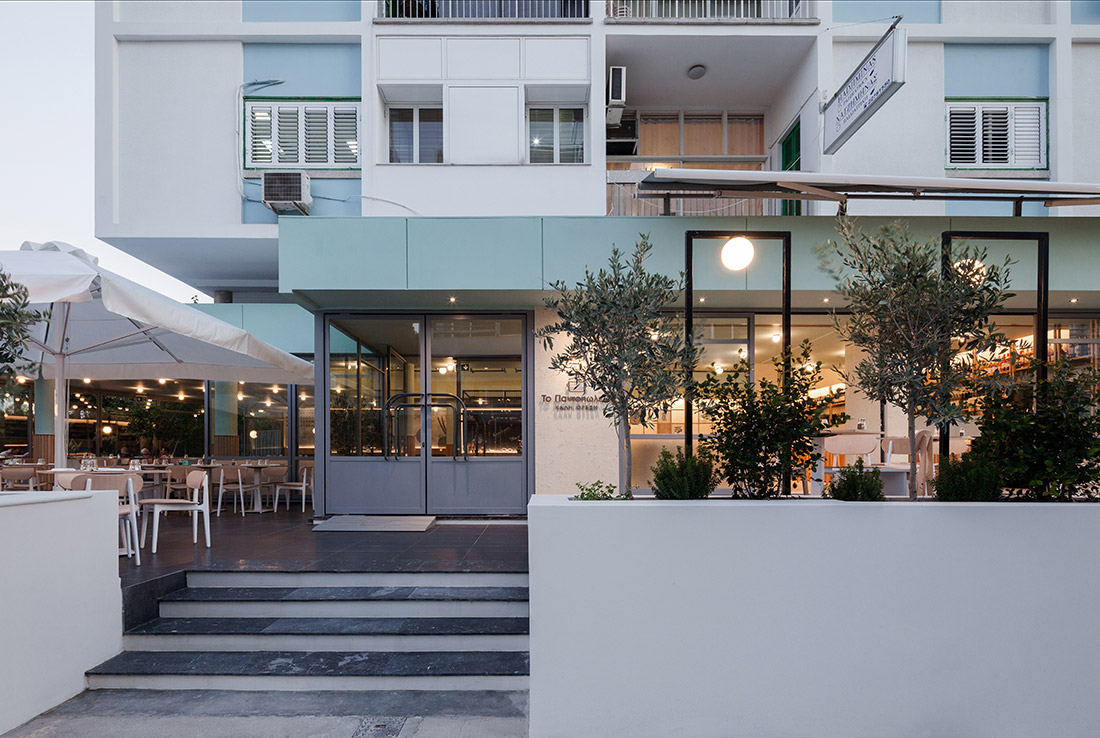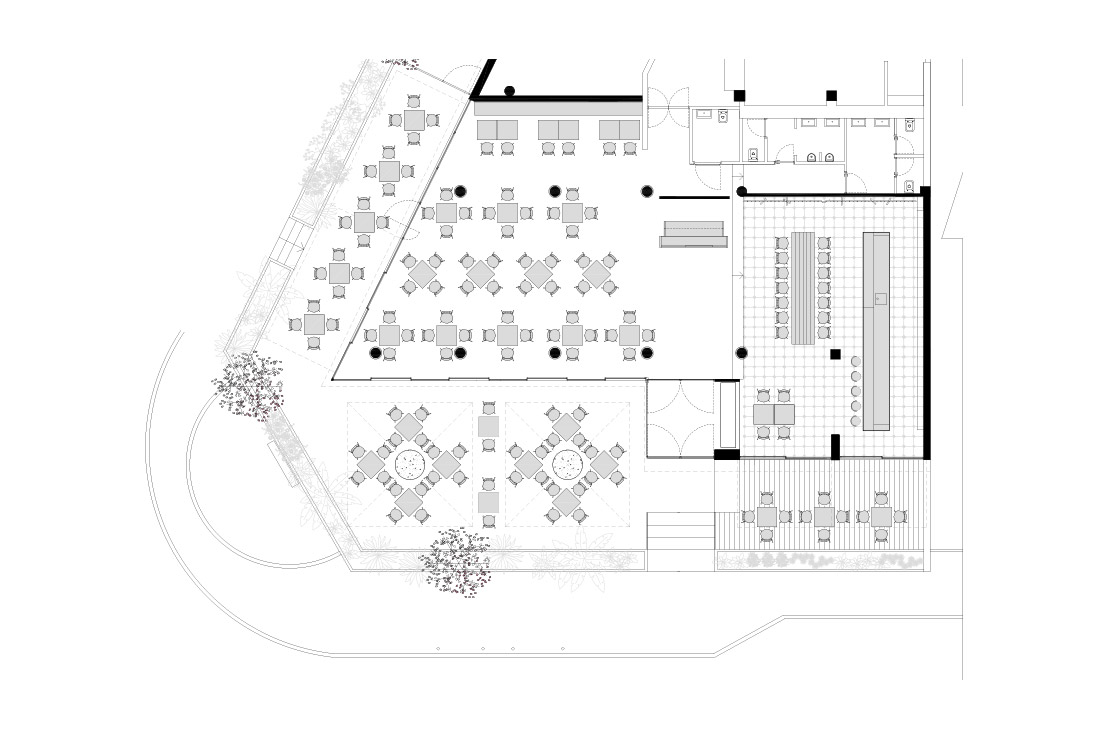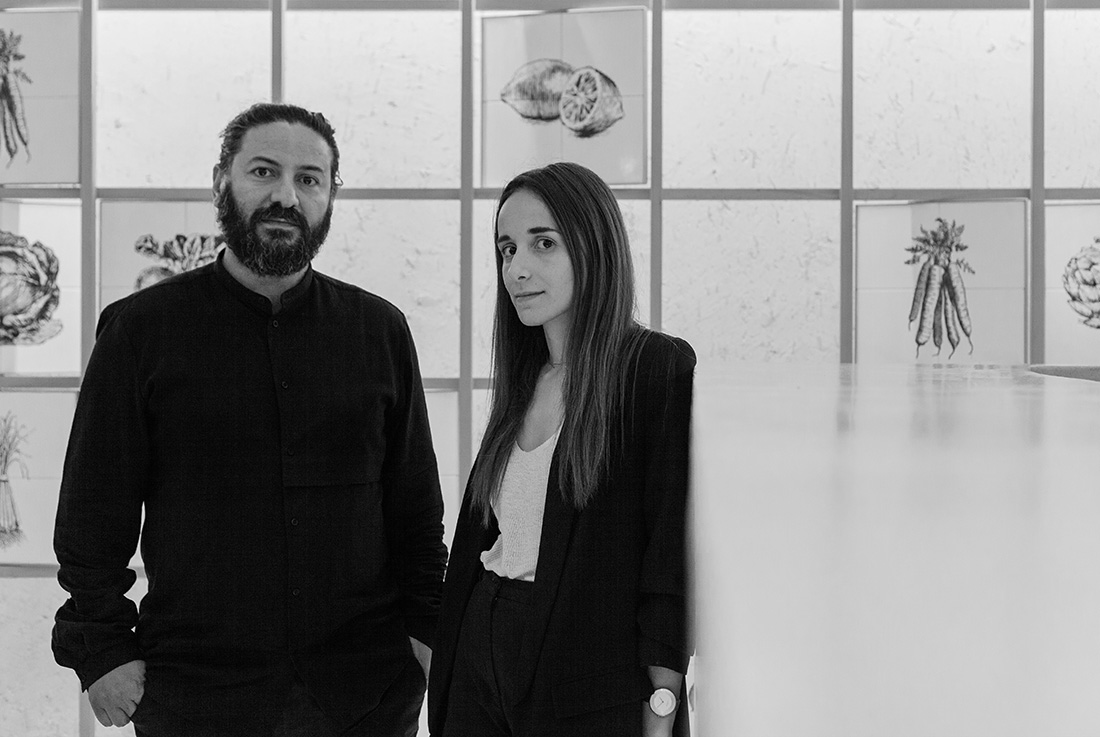 About the authors
Based in Nicosia, the capital of Cyprus since 2005, M.O.B. design studio, works on a wide range of building typologies, including hotels, restaurants, bars, workspaces, shop and residential projects. What makes M.O.B design studio stand out is its designers' persistence in giving attention to every detail, along with that special touch they put in each project – two fundamentals that lead to the strong urban concept which has become the most defining element of M.O.B's design identity.
FILE
Authors: M.O.B. design studio; Stavros Ioannou, Kyriaki Cheiridou
Client: Esquire Holding Ltd
Photos: CREATIVE PHOTO ROOM; Maria Efthymiou
Year of completion: October 2018
Location: Nicosia, Cyprus
Total area: 390 m2
Text provided by the authors of the project.