The characteristics of the lot and the architectural-normative constraints have significantly influenced the shape of the building, which develops along the west-east direction, creating a compact volume in which all the services of the establishment are concentrated. The construction, slightly raised from the beach, creates a floating effect that gives it the appearance of a mooring ship, connected to the pier (pavement of the Riviera) by two walkways; the first connects the bar with the Riviera on the west side, while the second is transformed into a platform that runs along the entire southern front up to the ramp connecting to the sand. On the south side, pneumatic hatches regulate the degree of opening of the building towards the outside: in the closed configuration they protect the windows, in the open one they form a continuous shading canopy. The entire length of the internal space is crossed by the truncated volume of the false ceiling, which hides the systems and integrates the lighting system, determining the peculiar internal space. The structure is modular, completely prefabricated and removable: it is made up of foundation poles and steel rafters, on which pillars, beams and trusses in laminated wood support the roof, also in wood.
What makes this project one-of-a-kind?
The strength of the project is the meticulous design of the architectural details, which allowed us to have absolute control over the construction process and to obtain a rigorous and simple architecture..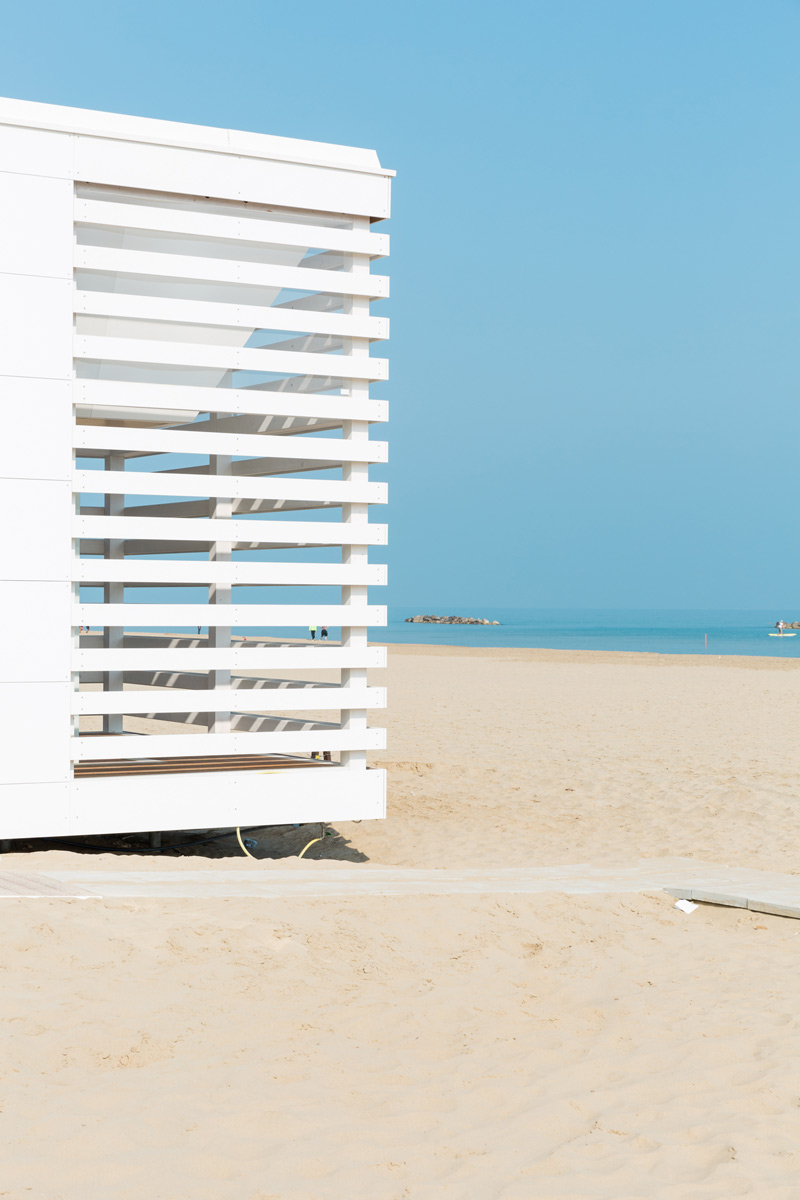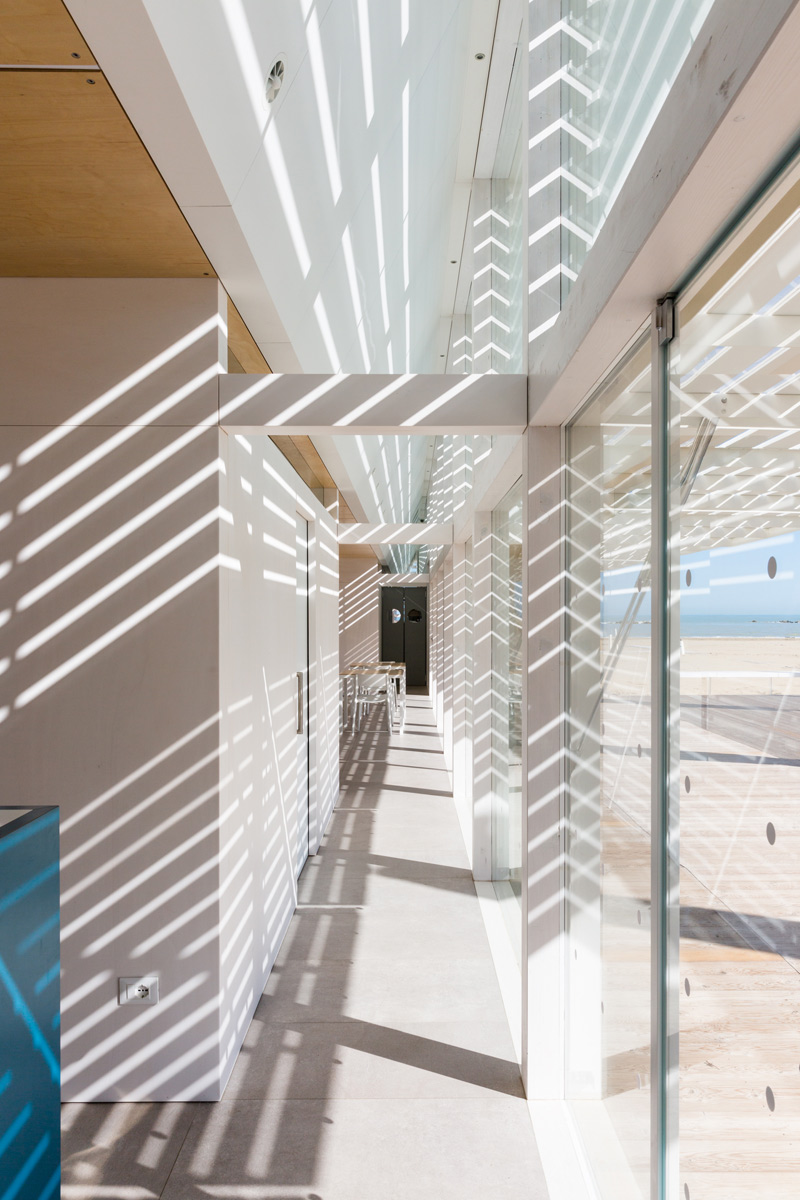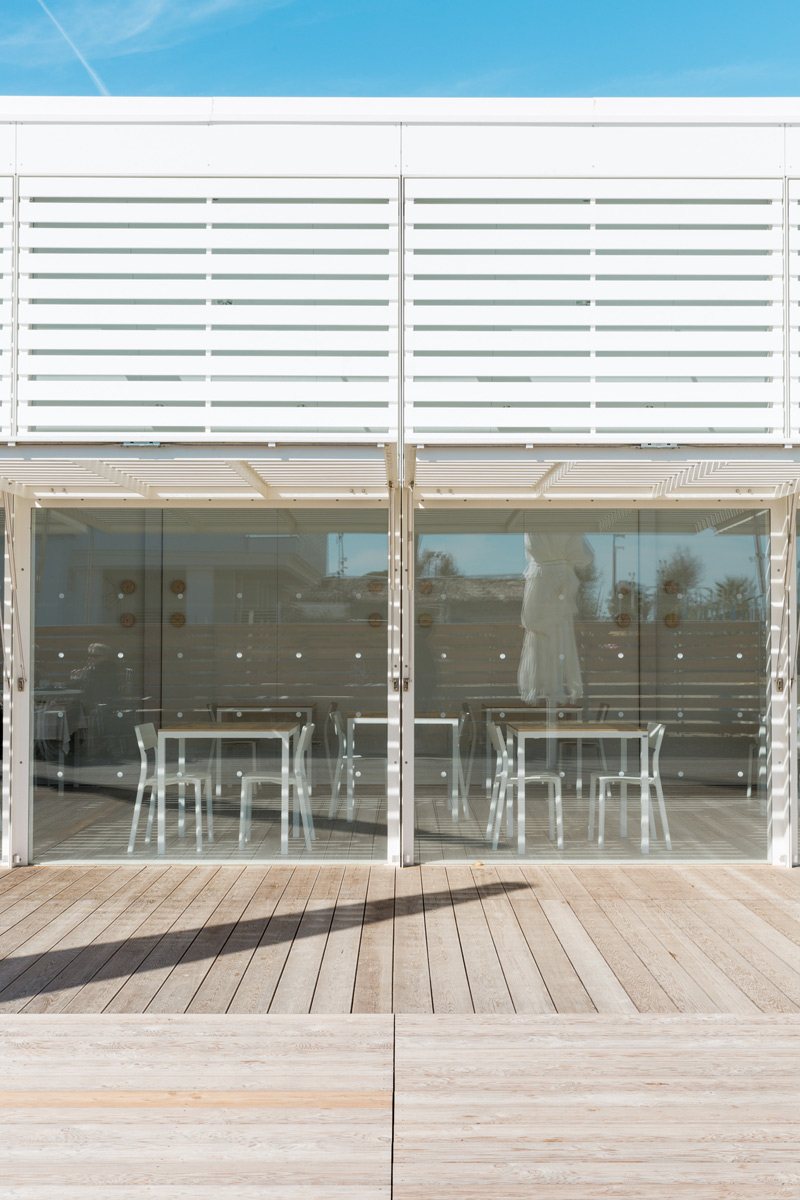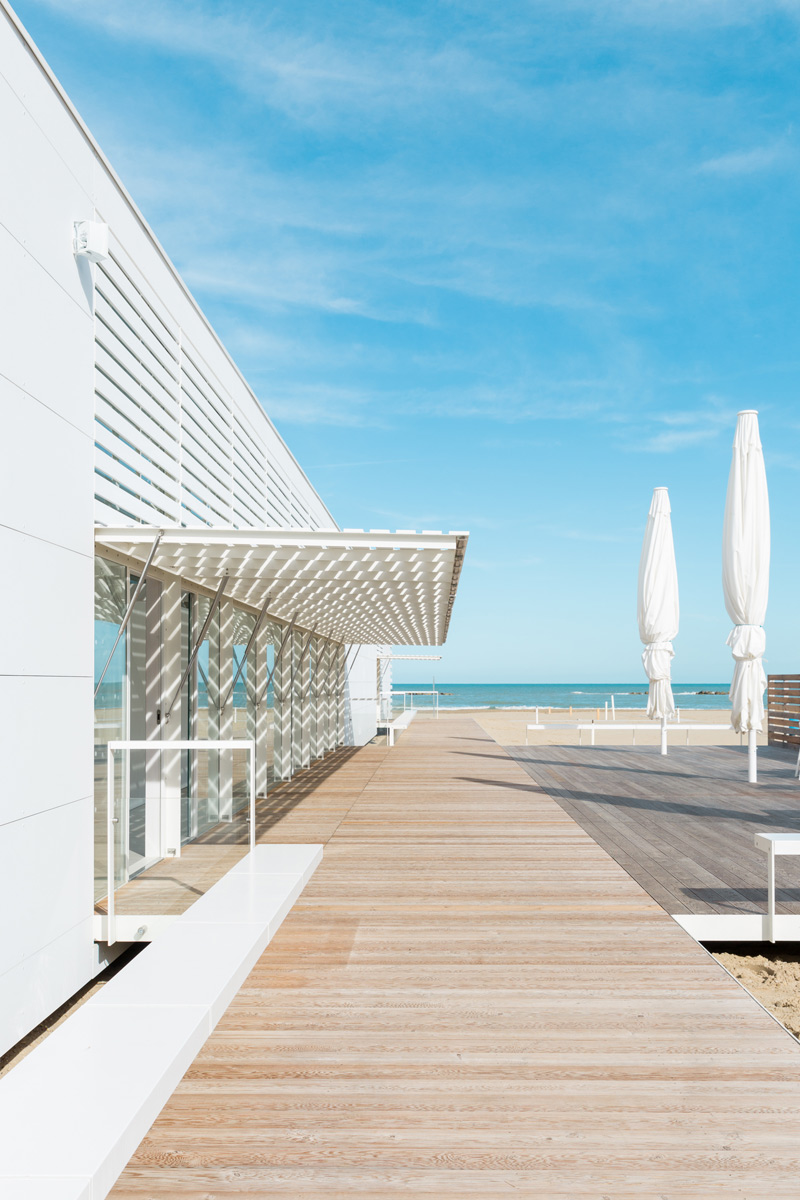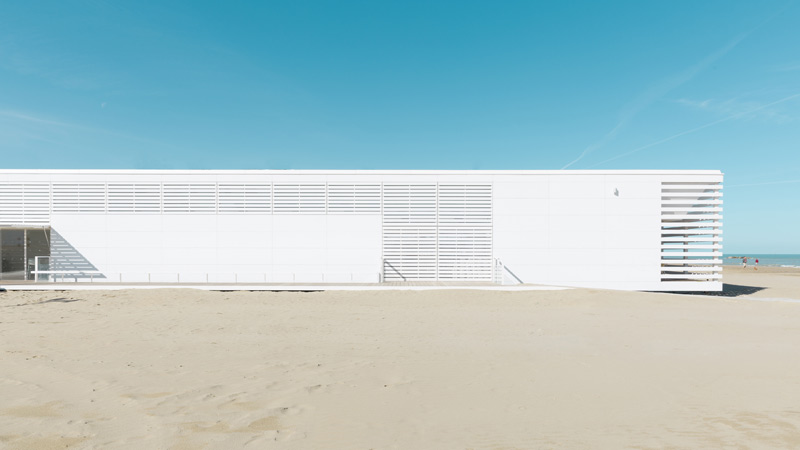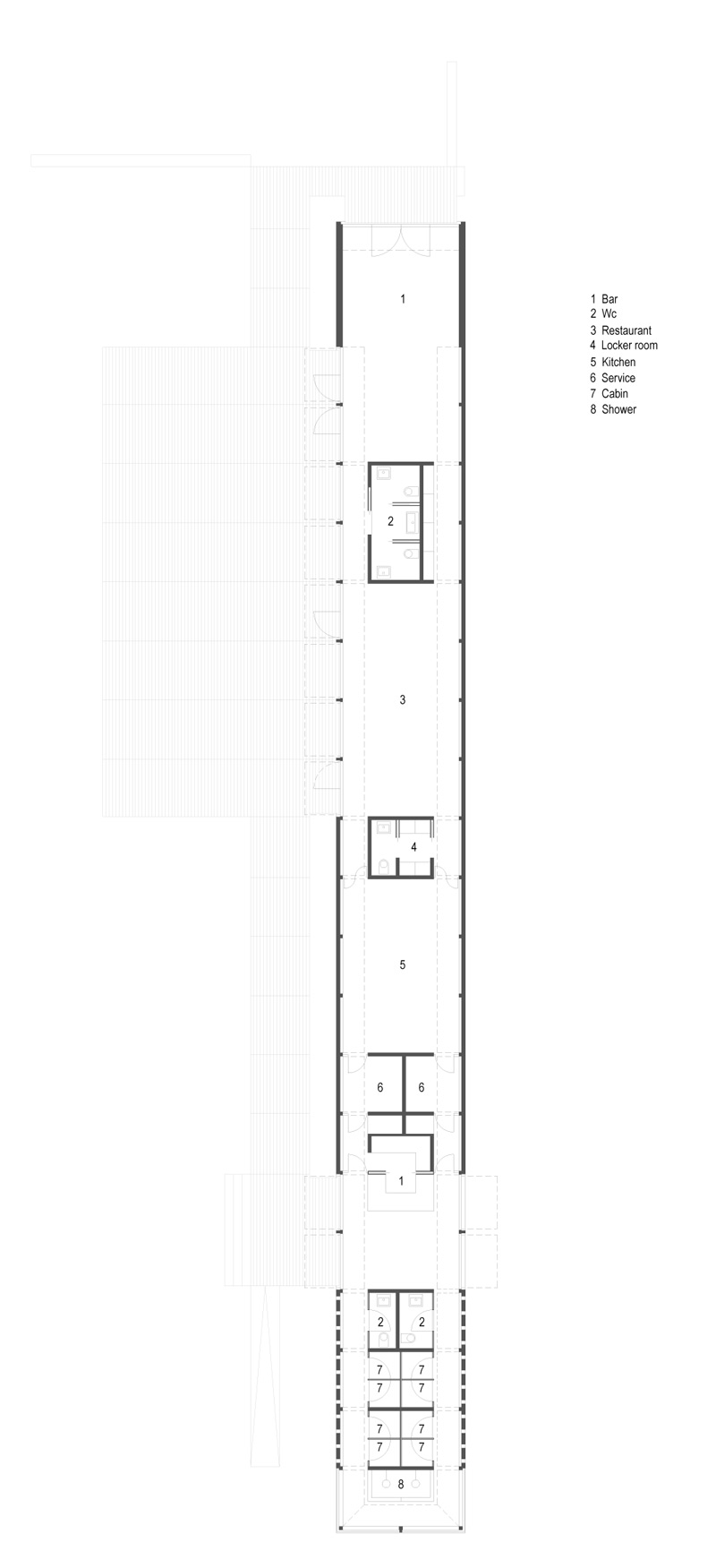 Credits
Architecture
Toffoli Architetti; Ubaldo Toffoli, Gianrico Toffoli
Client
Vincenzo Petrucci, Antonio Petrucci
Year of completion
2018
Location
Pescara, Italy
Total area
250 m2
Site area
2.000 m2
Photos
Iacopo Pasqui
Project Partners
Main contractor
Life Project Legno SRL, Diepal SRL
Related posts
Powered by