The architects were approached by the Academy of Arts, Architecture and Design in Prague to take care of the concept and design of the annual exhibition of students and graduates from the years 2016 – 2017. The visual appearance of the exhibition materializing the creative overpressure, coming out of the blue mass symbolizing the institution. With the help of stretch fabric and engines, they managed to achieve a pulsating object that, with the accompaniment of authentic sounds from school, it changes into a living organism and symbolizes the creative spirit of the school.
Principle of this project was a method of kinetic object, which is based on a simple use of previously tested lycra material, which allowed designing a living object which should express a creativity of AAAD students.
Such a way of using this cheap fabric material gave an opportunity to express a pulsing atmosphere, very special and unique.


Category: Installation, exhibition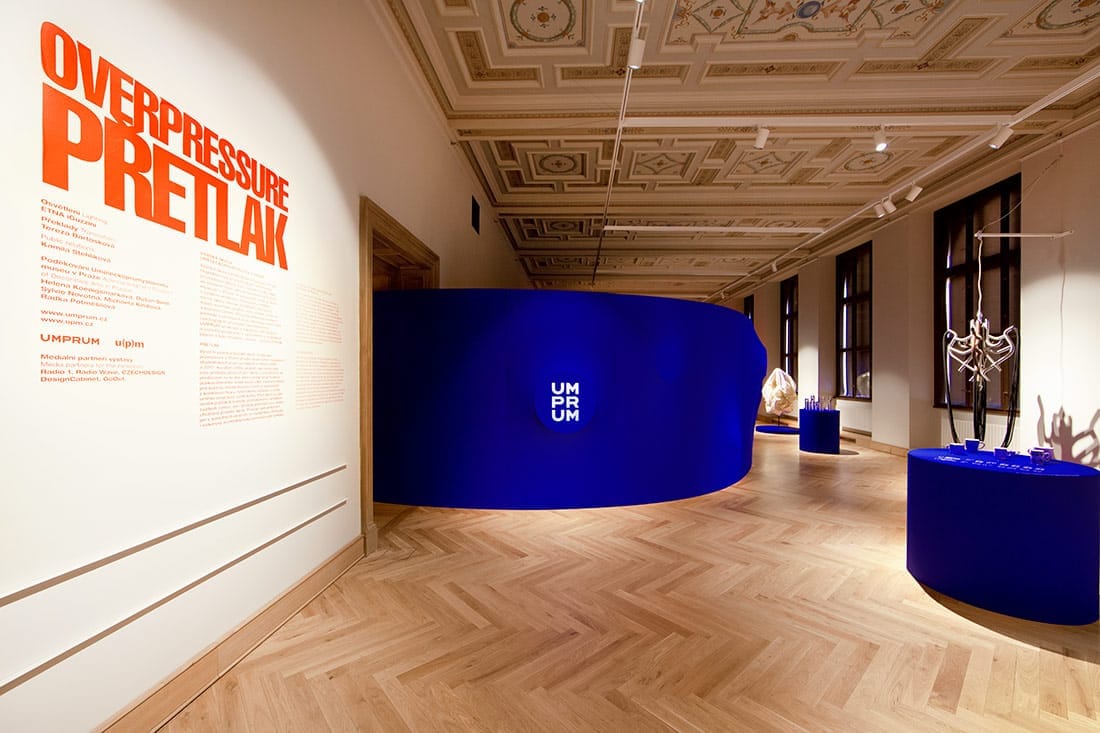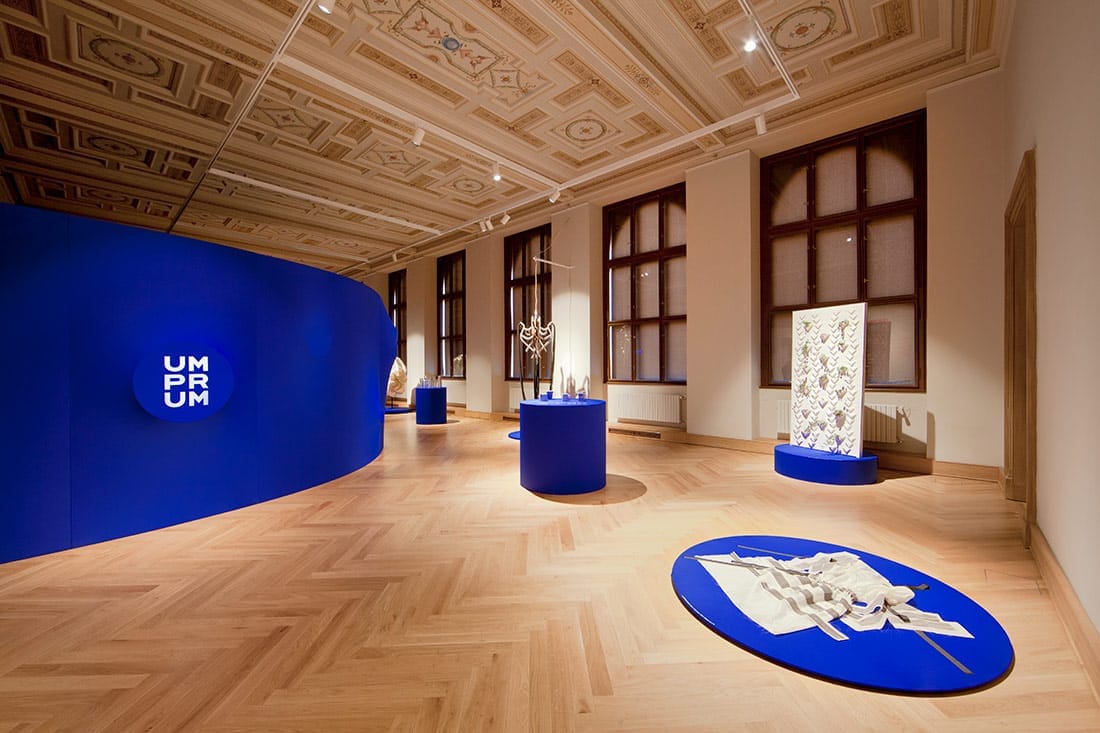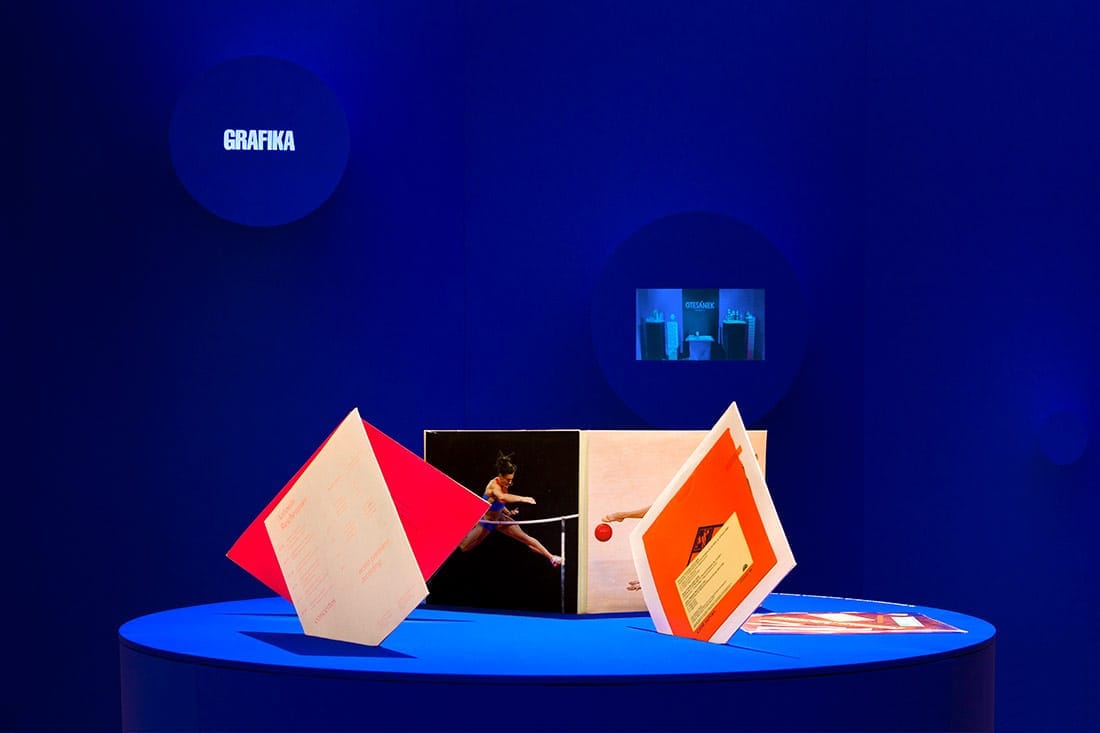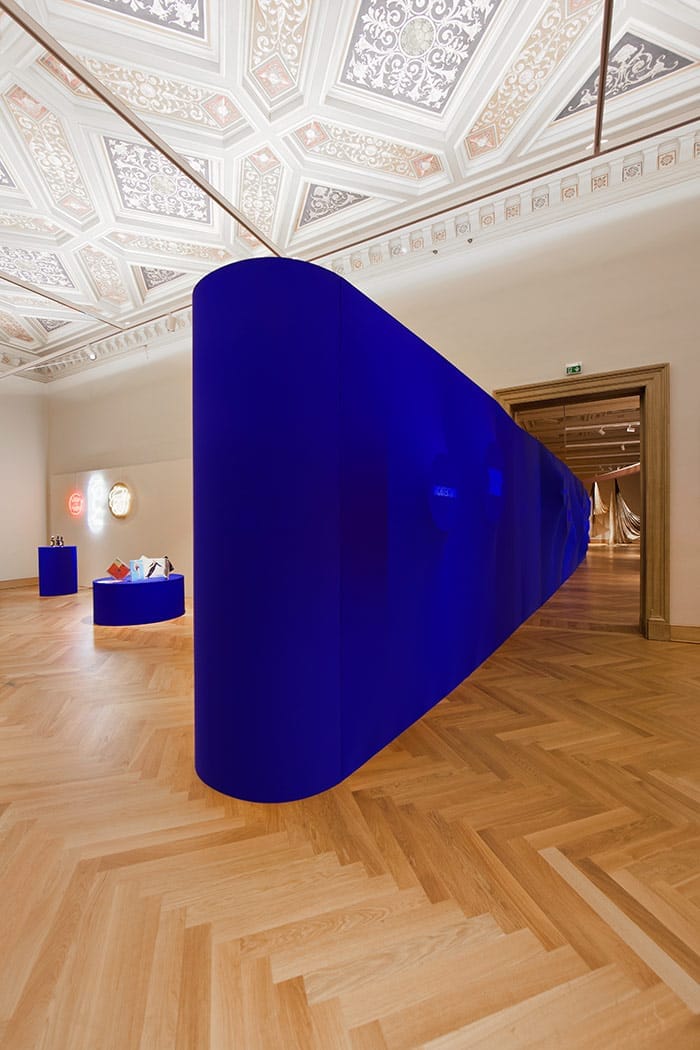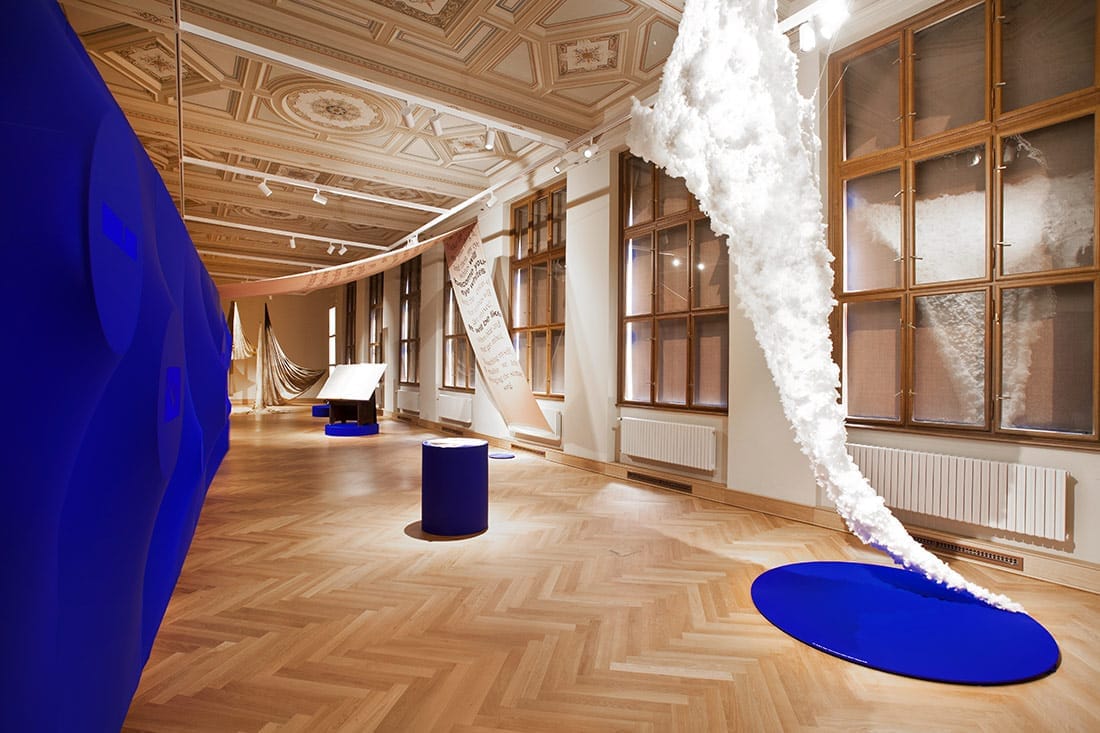 Credits
Interior
VRTIŠKA ŽÁK; Roman Vrtiška, Vladimír Žák
Client
AAAD Prague
Year of completion
2018
Location
Prague, Czech Republic
Surface
620 m2
Photos
Kristina Hrabětová
Project Partners
OK Atelier s.r.o., MALANG s.r.o.
Related posts
Powered by