Ondatel is located in the industrial area of Matera. The company opens the door to many initiatives and offers technological services to small and big companies. It is a place of youth and vitality, like the founder himself, who wanted for his company a design that would make the work experience pleasant. Geometric shapes, clean lines and open spaces were main themes in the design. A lot of attention and special care has been given to the entrance area because it represents the first moment of meeting between the customer and the operators.
The large and open reception, for this reason, was designed not to hinder the overall view of the different working areas that, with their transparent walls, emphasize the desire of the young company to make itself known and open to contemporary relations.
The workspaces are different, ranging from sofa and relaxation areas to stimulate synergies and creativity to small and large tables for small meetings and convivial moments.
The rooms are also filtered by wooden shields and green walls that return material naturalness to an environment that is born with a strong industrial vocation. Everything was tailor-made following a project and a unified philosophy to the smallest detail. In conclusion, the design of the Ondatel offices responds to the concept of a fresh, open and contemporary project that draws inspiration from the founding principles of the company itself.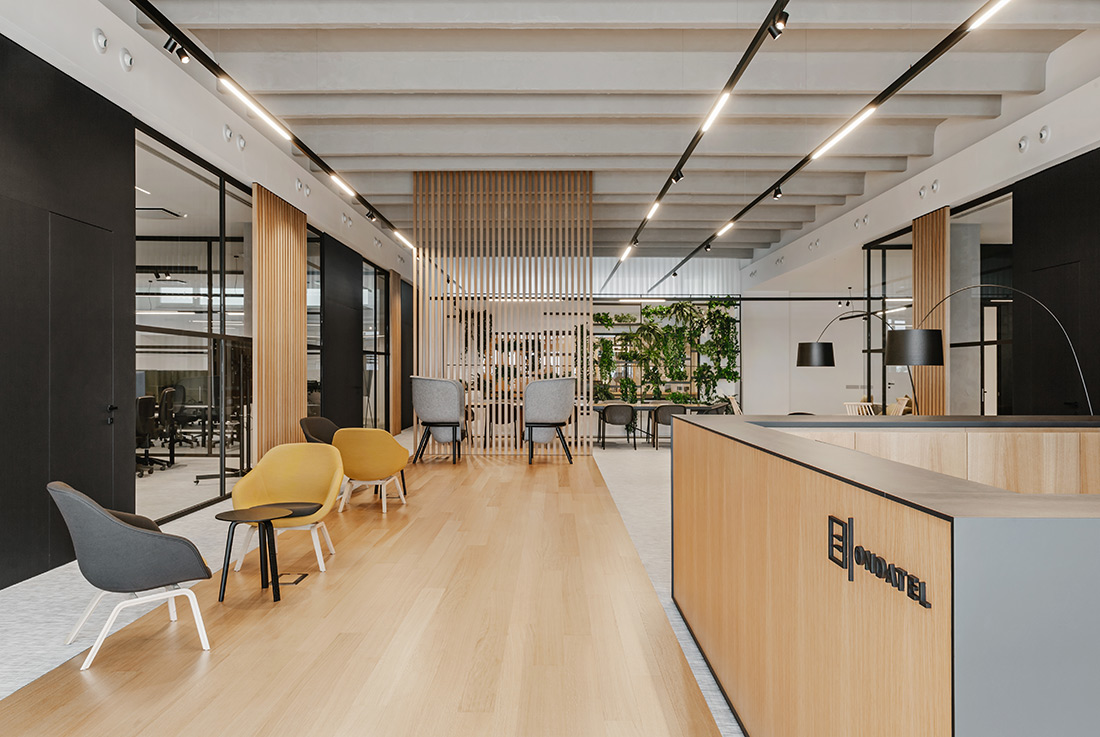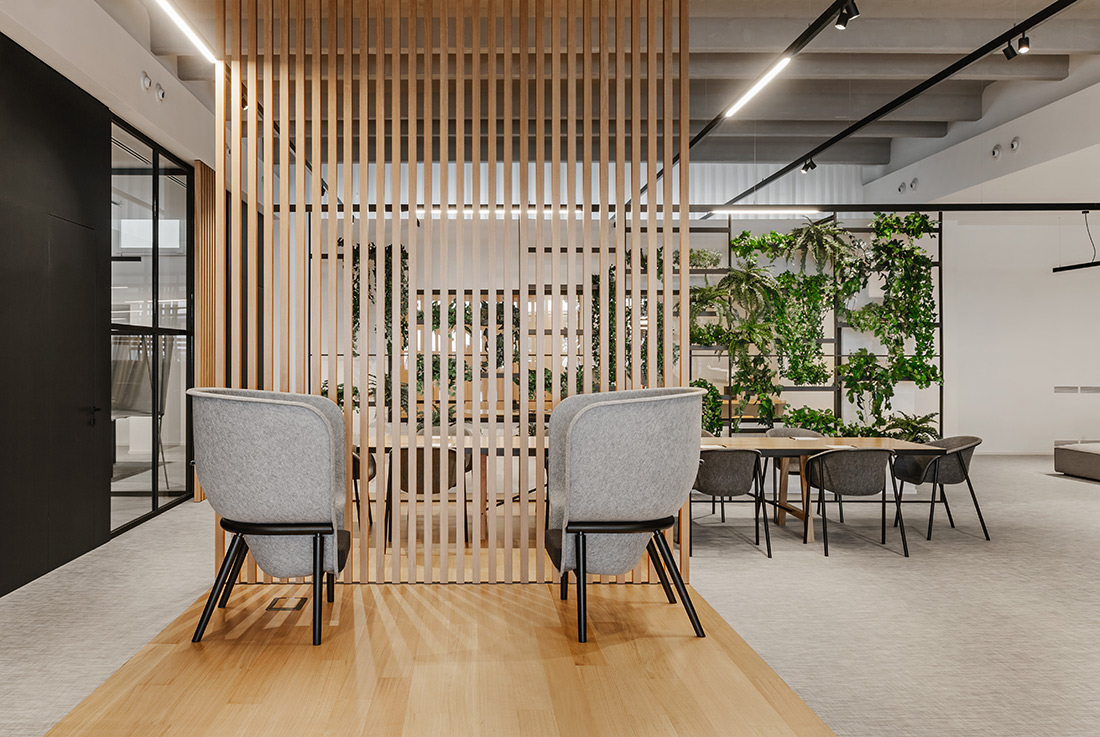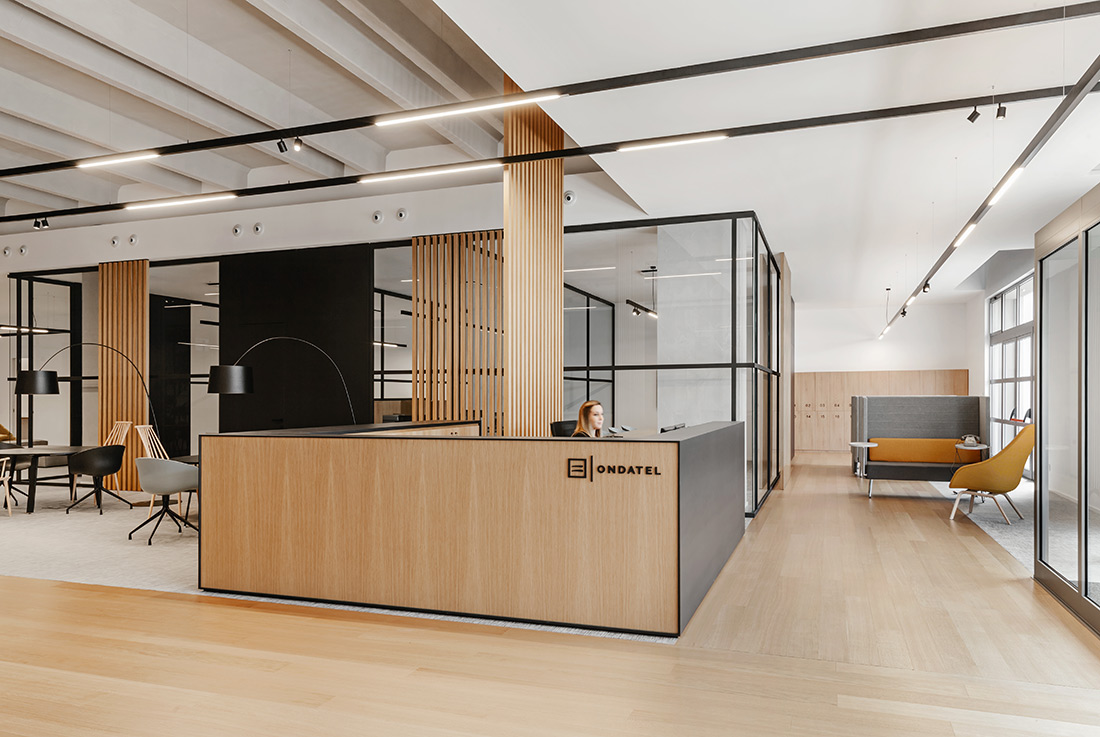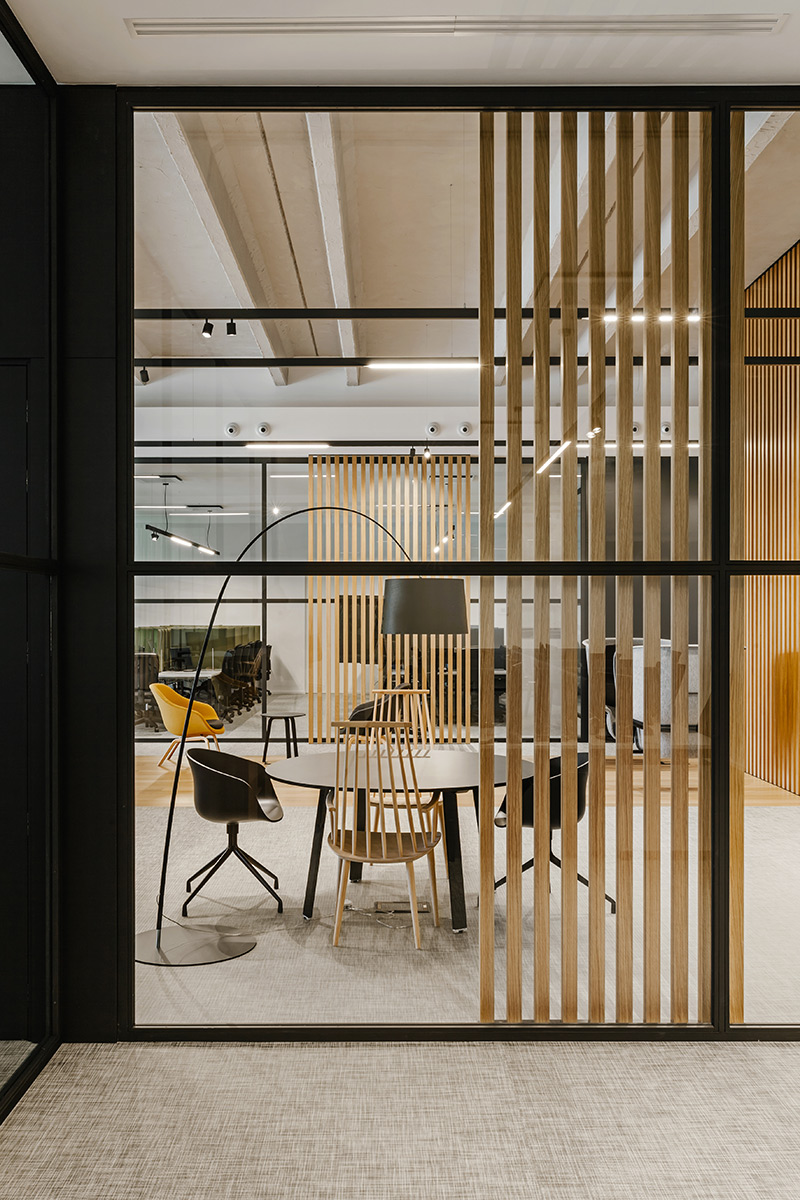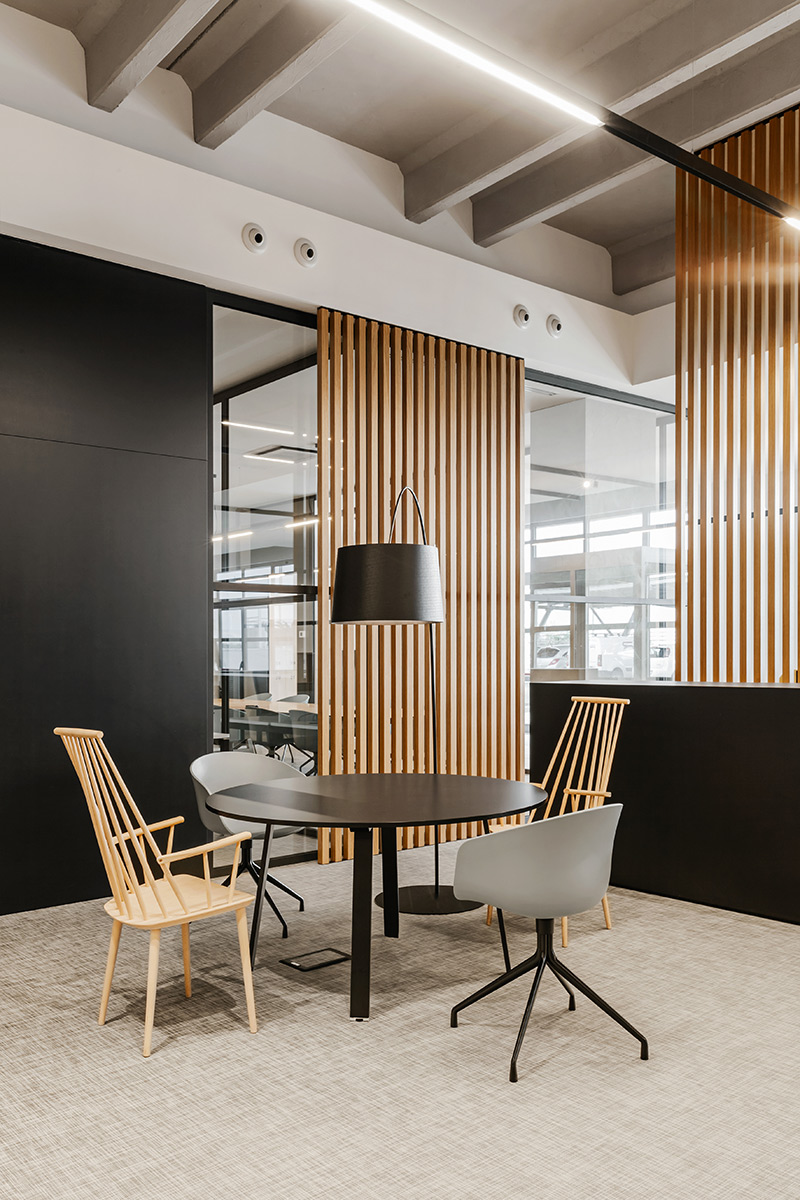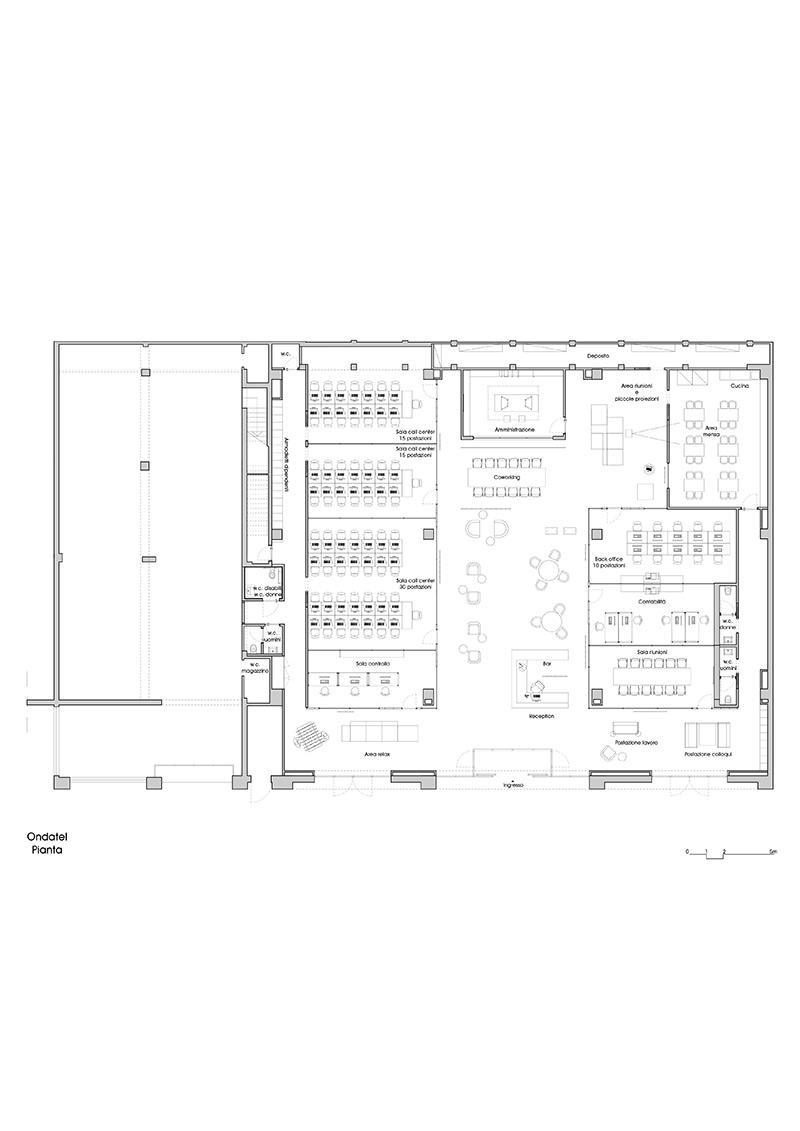 Credits
Interior
Manca Studio Associati; Marina Manca & Alfredo Manca
Collaborator
Marima De Pace
Client
Eustachio Papapietro
Year of completion
2019
Location
Matera, Italy
Total area
700 m2
Photos
Pierangelo Laterza
Project Partners
Costruzioni Industriali S.R.L., Rade Soc. Coop., Edil Habitat Quartarella, Abitare Canario, Ego Italiano, De Vorm Italy
Related posts
Powered by