nCaved is located on a small secluded rocky cove seemingly hovering just above sea level. The need of protection from the strong winds and yet the desire to take full advantage of the disarming view, led us to the decision to drill the slope and create a protected shelter which integrates to the landscape, yet maintains a dynamic presence.
A rectangular grid produces a three-dimensional "chessboard" of solids and voids .This strict geometry is discontinued with the rotation of the last axis of the grid, which intensifies the sense of perspective, projecting the imprint of the residence minimized at the conceptual end of the ascent.
In caved areas are "negative" spaces. They result from severing and removing part of the rock. This rough feeling of a natural cavity was what we aimed to recreate with our choice of materials and color palette. Stone, exposed concrete, wood and metal are used with precision to create coarse inner shells.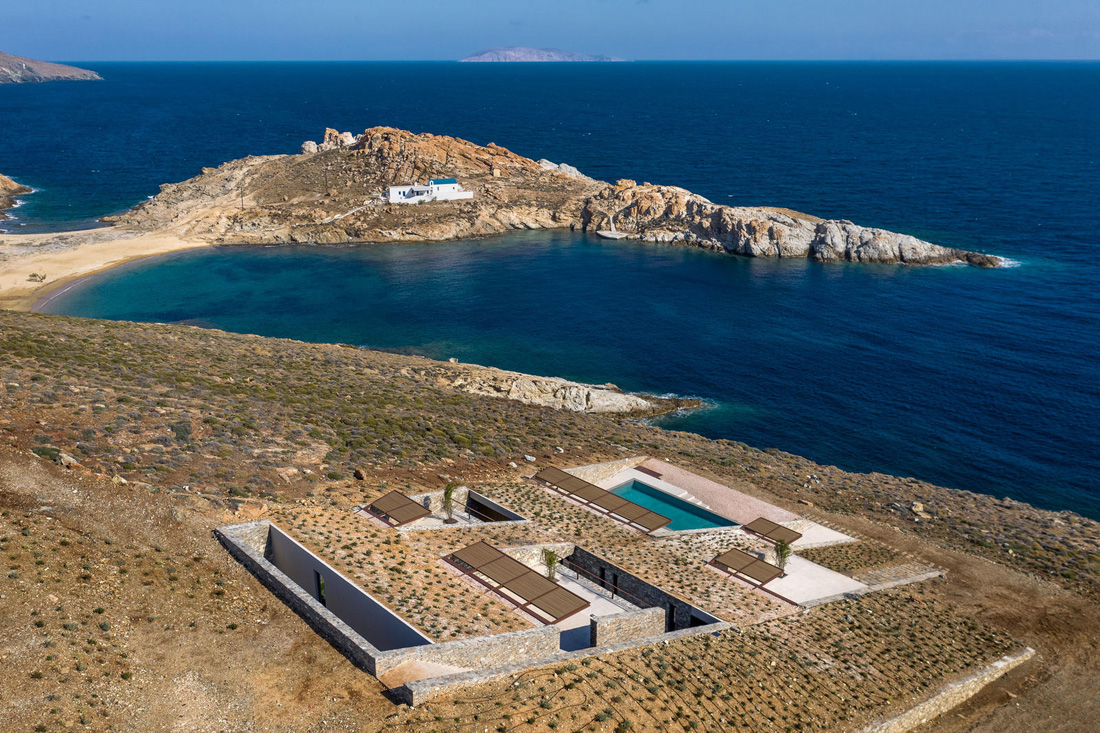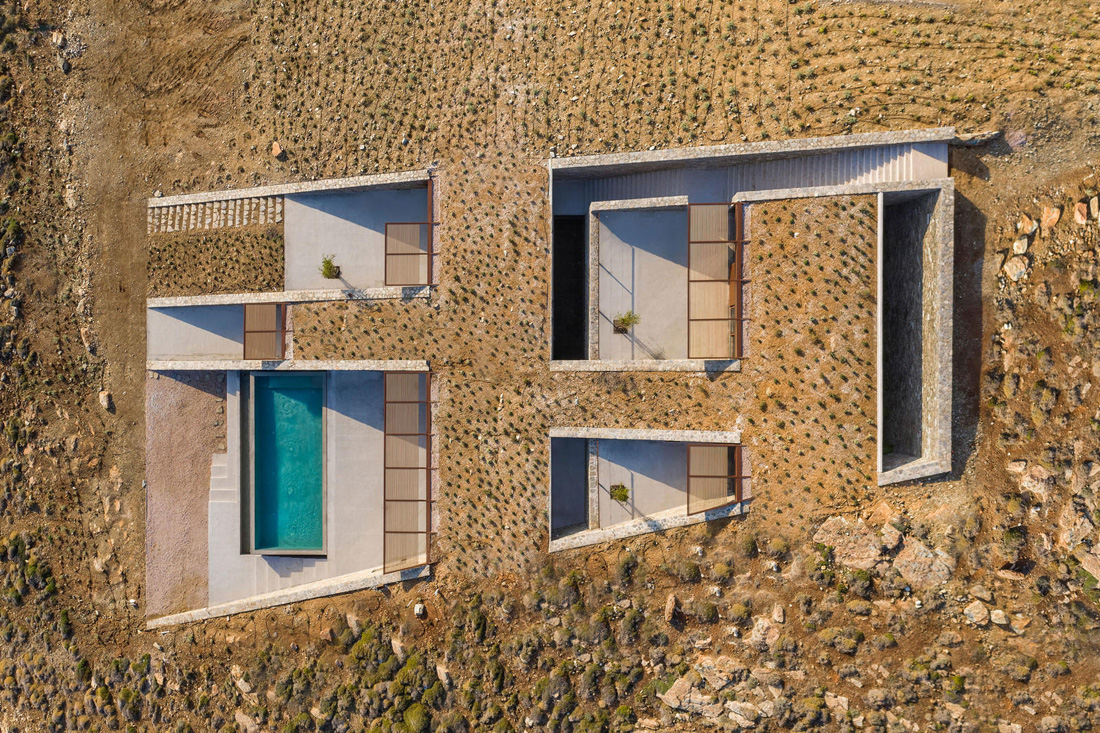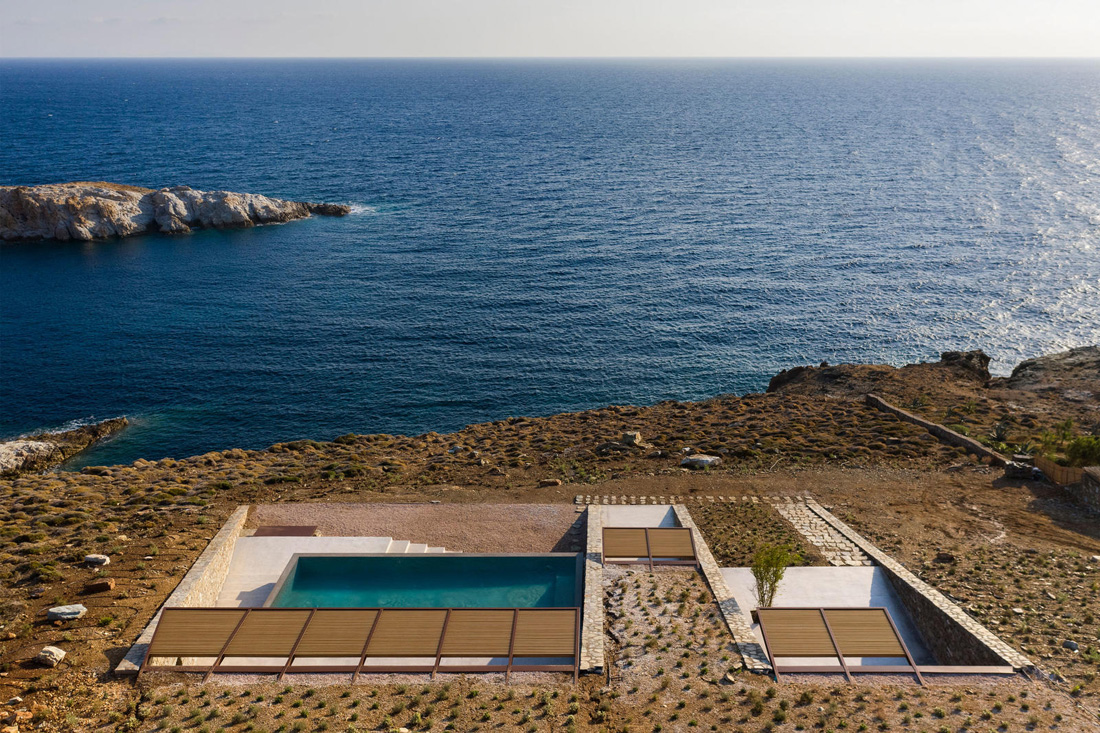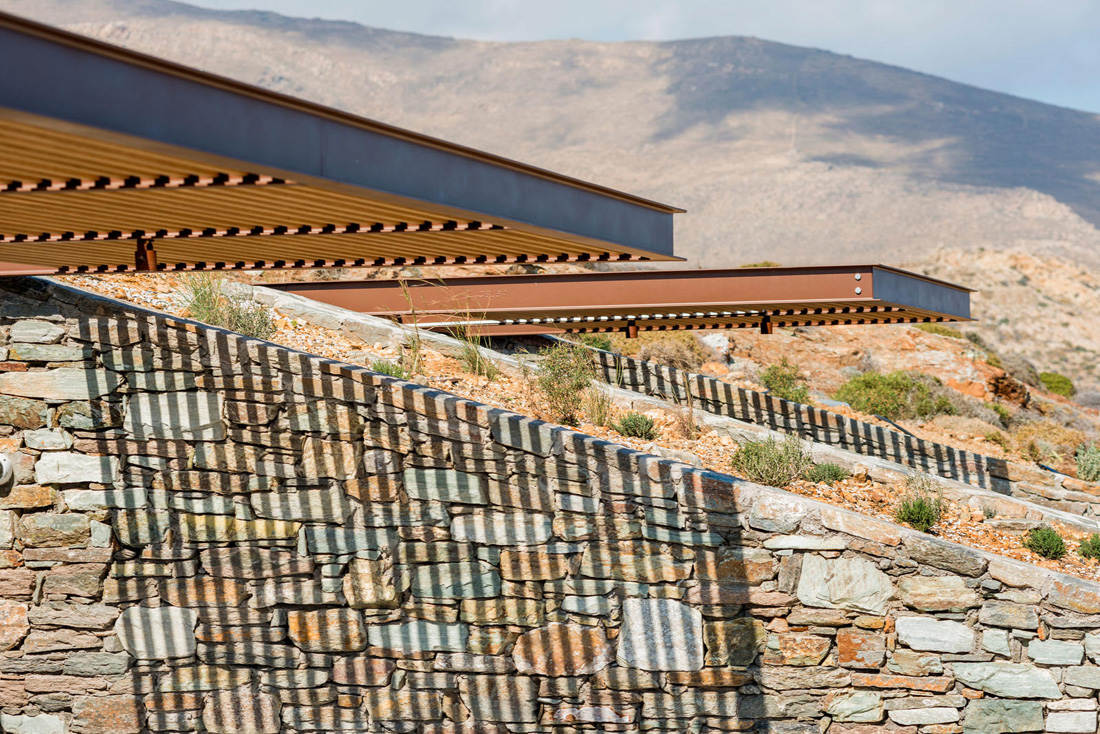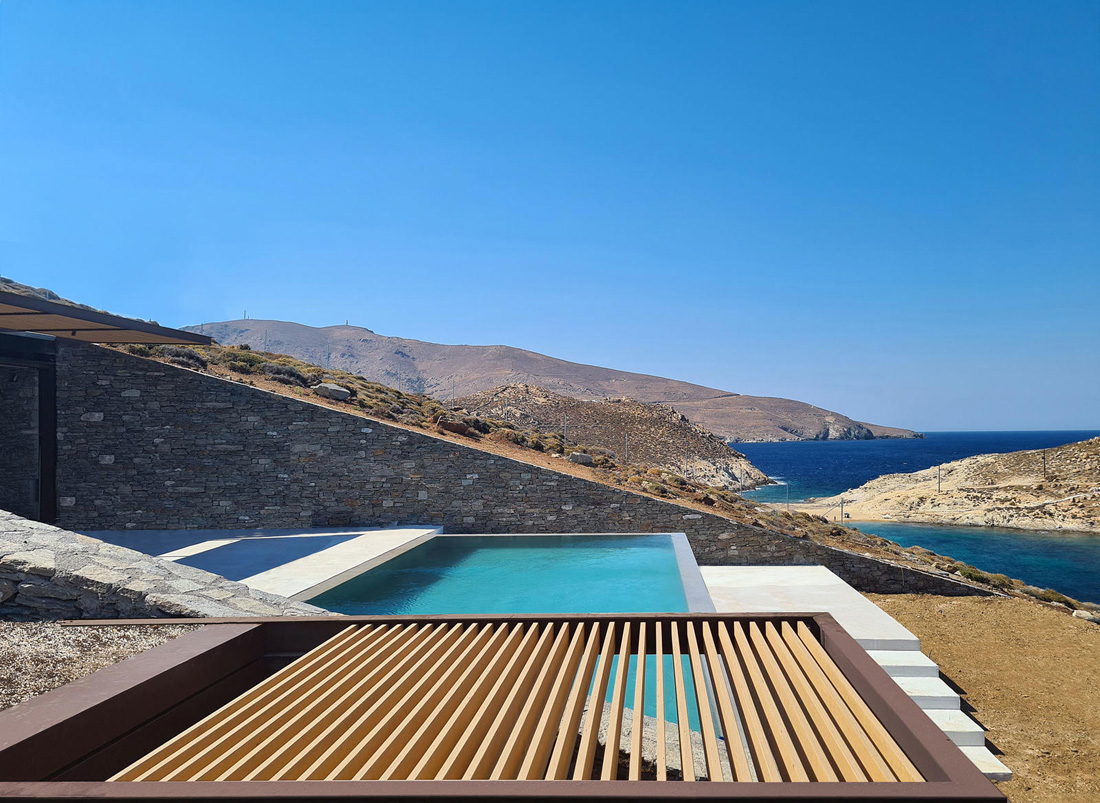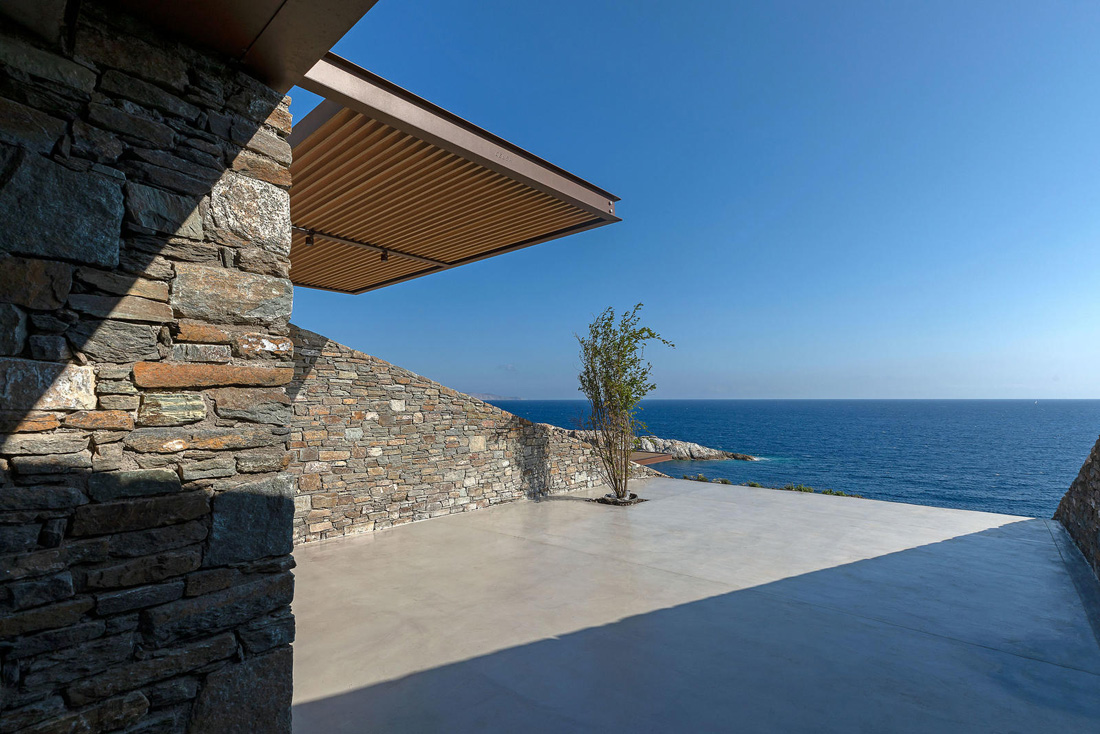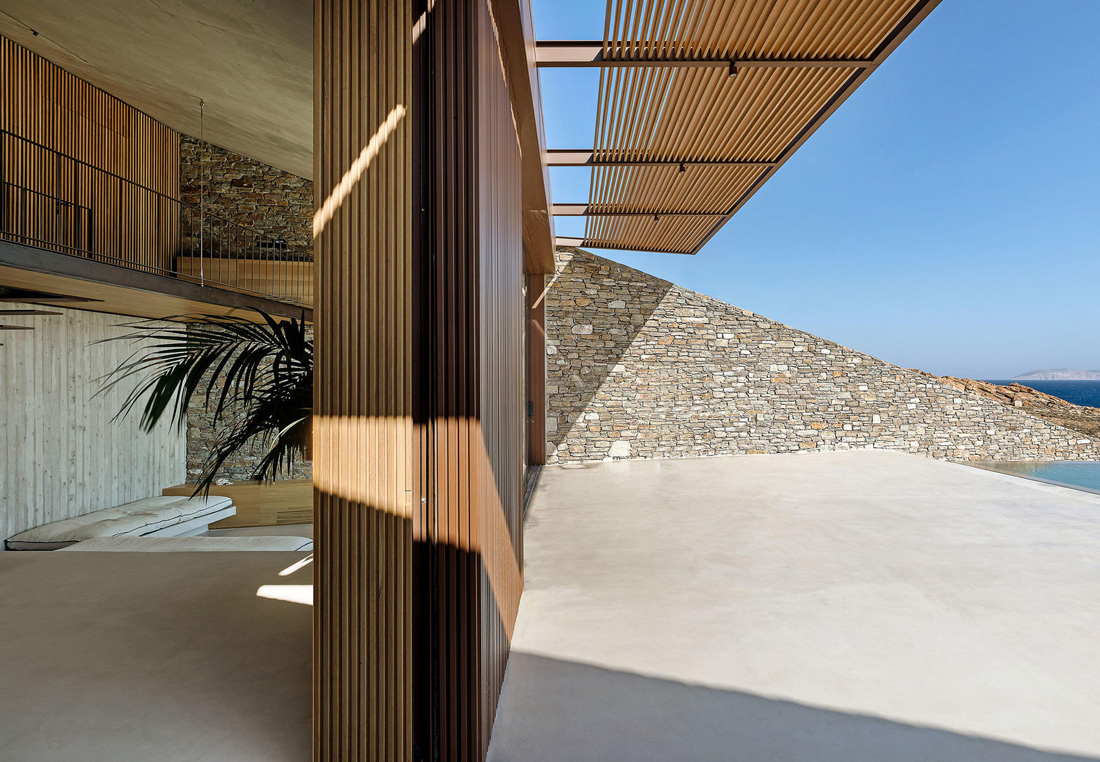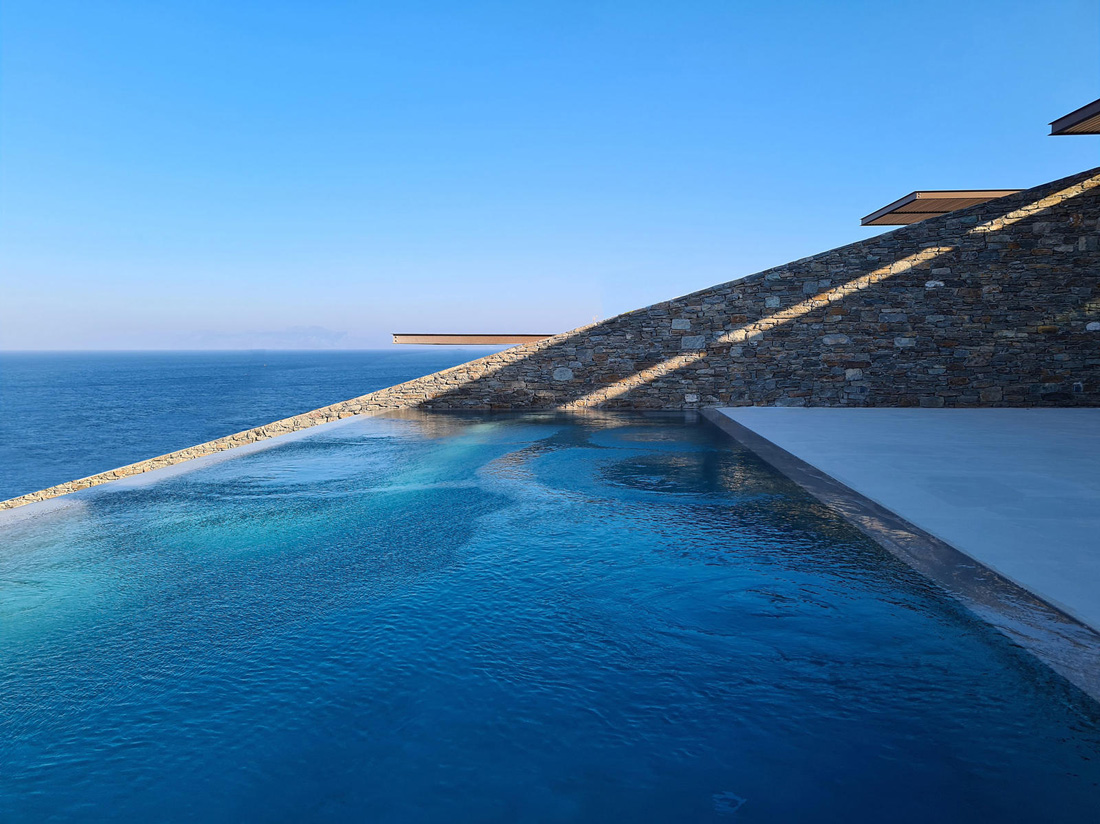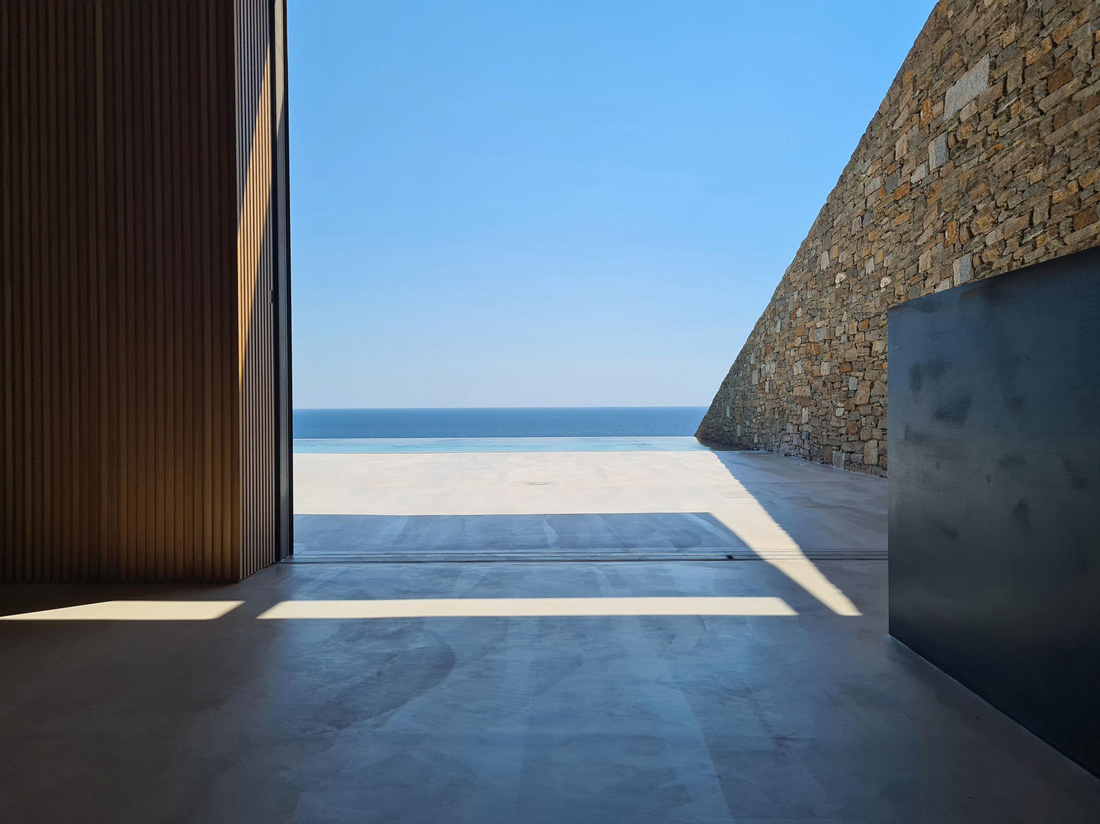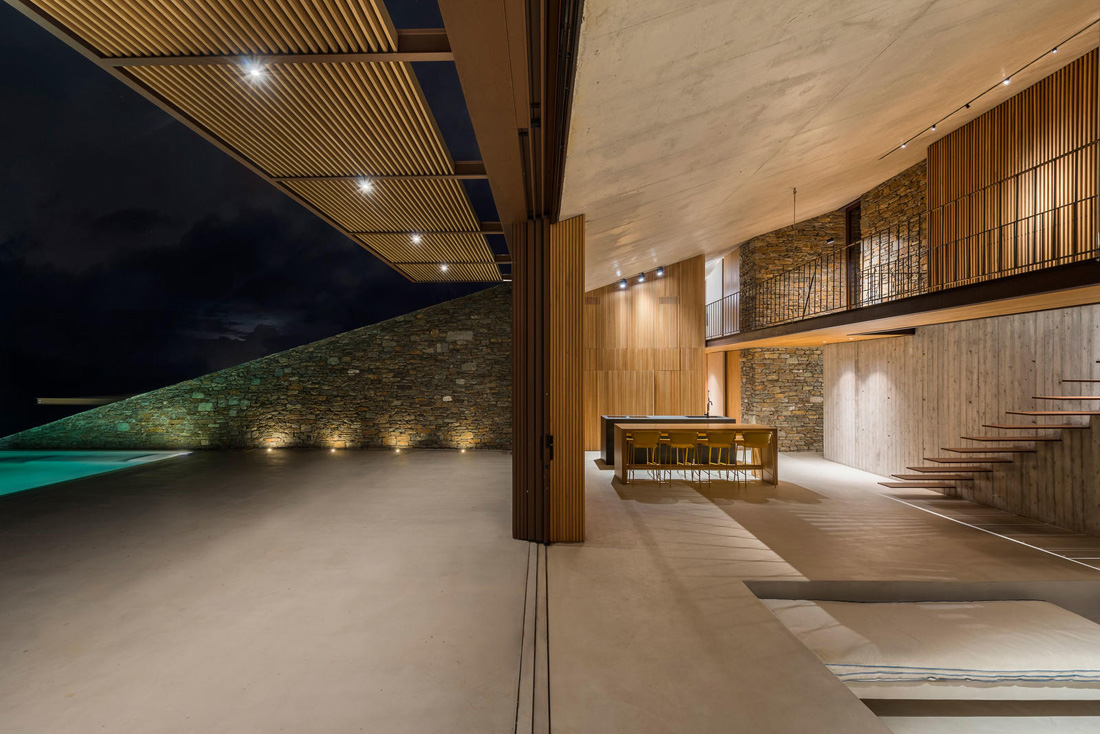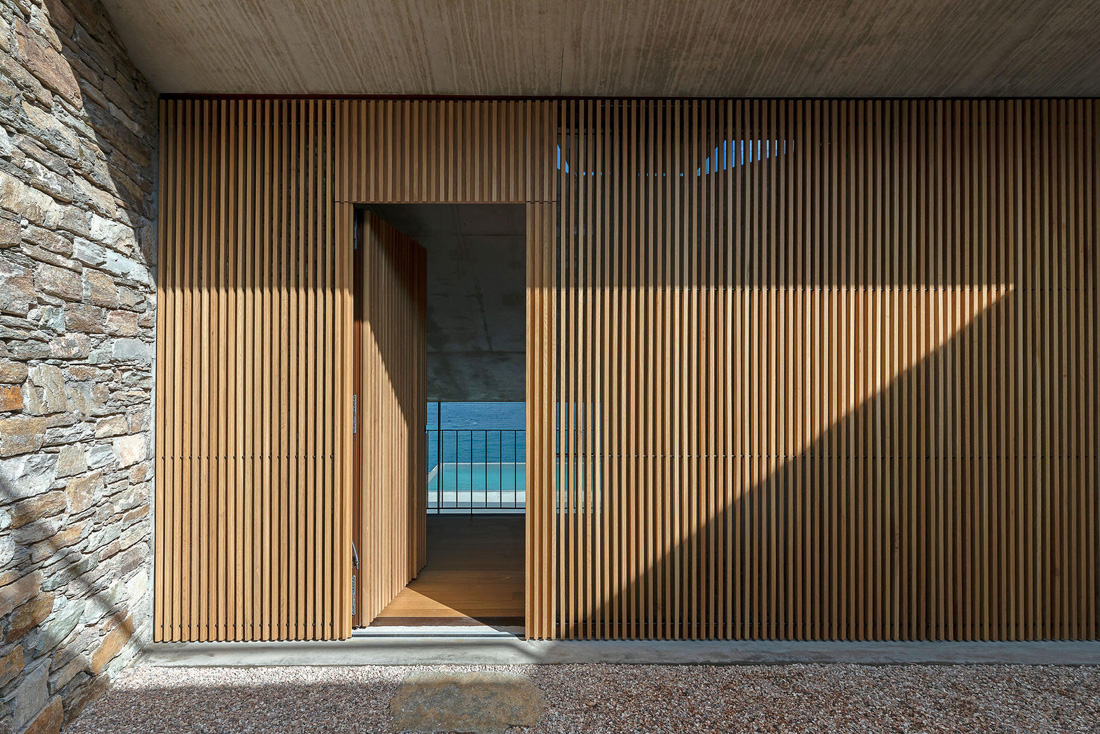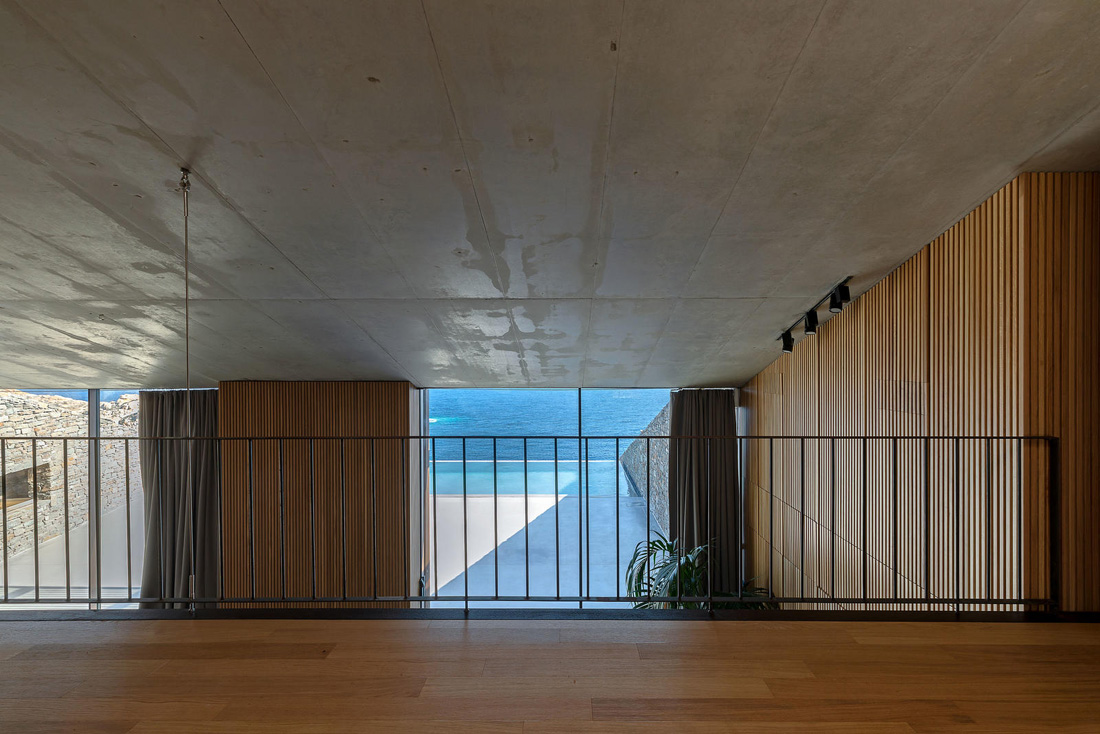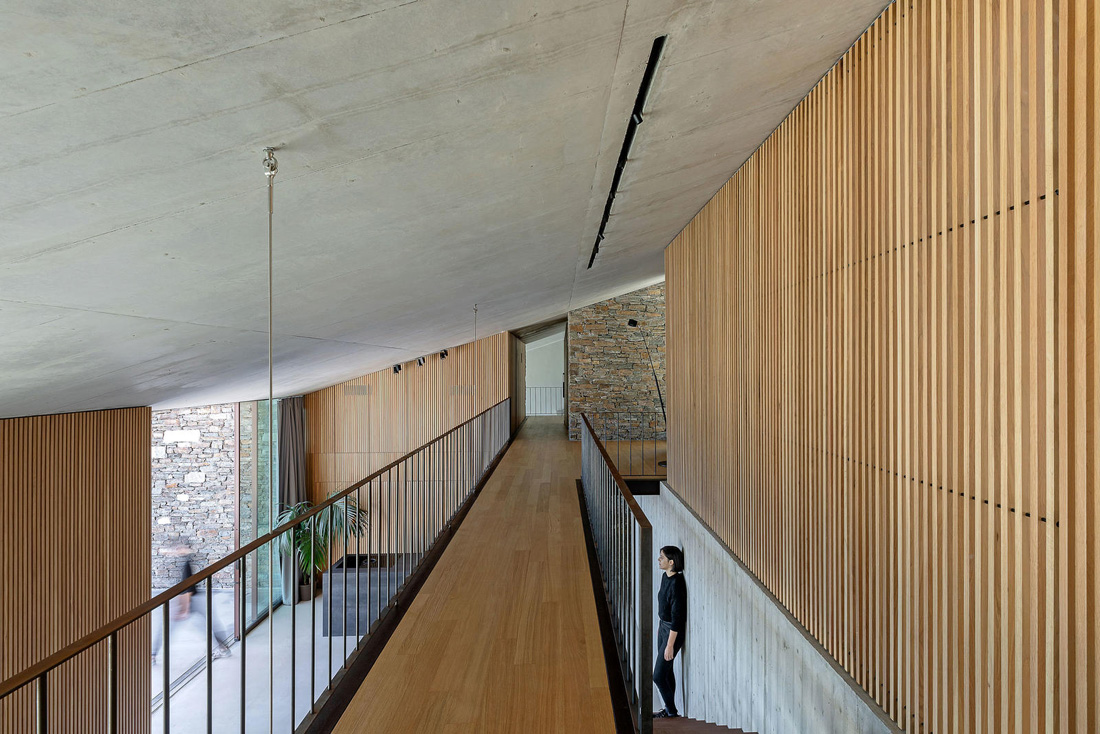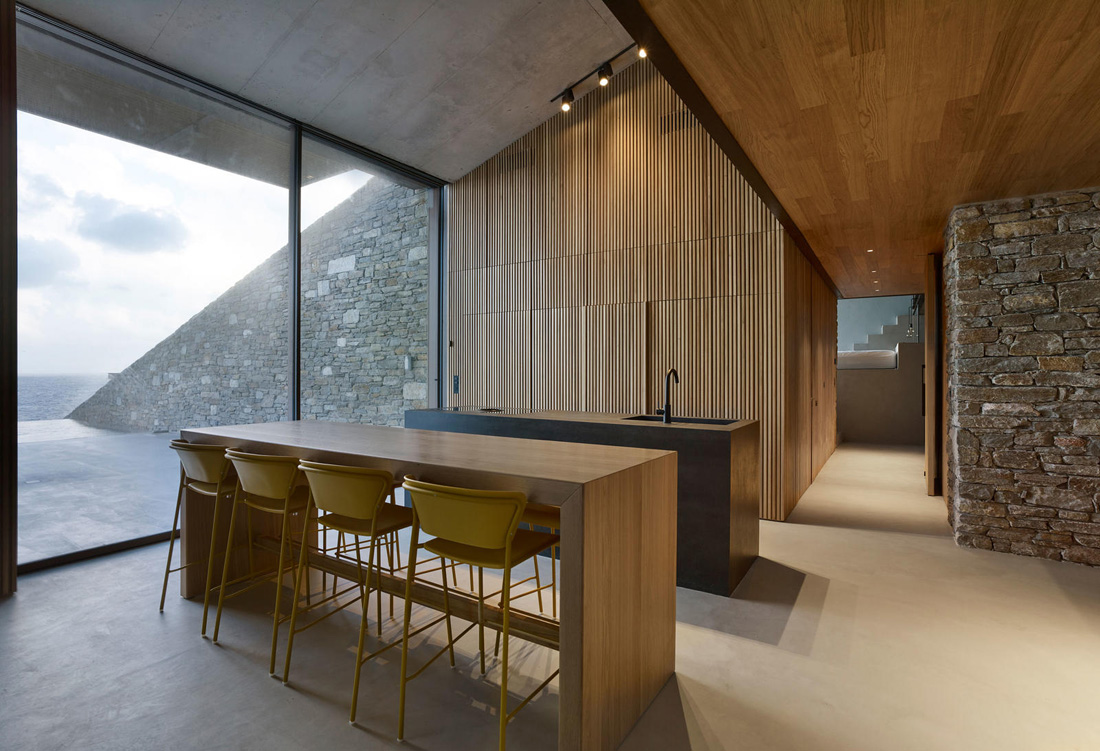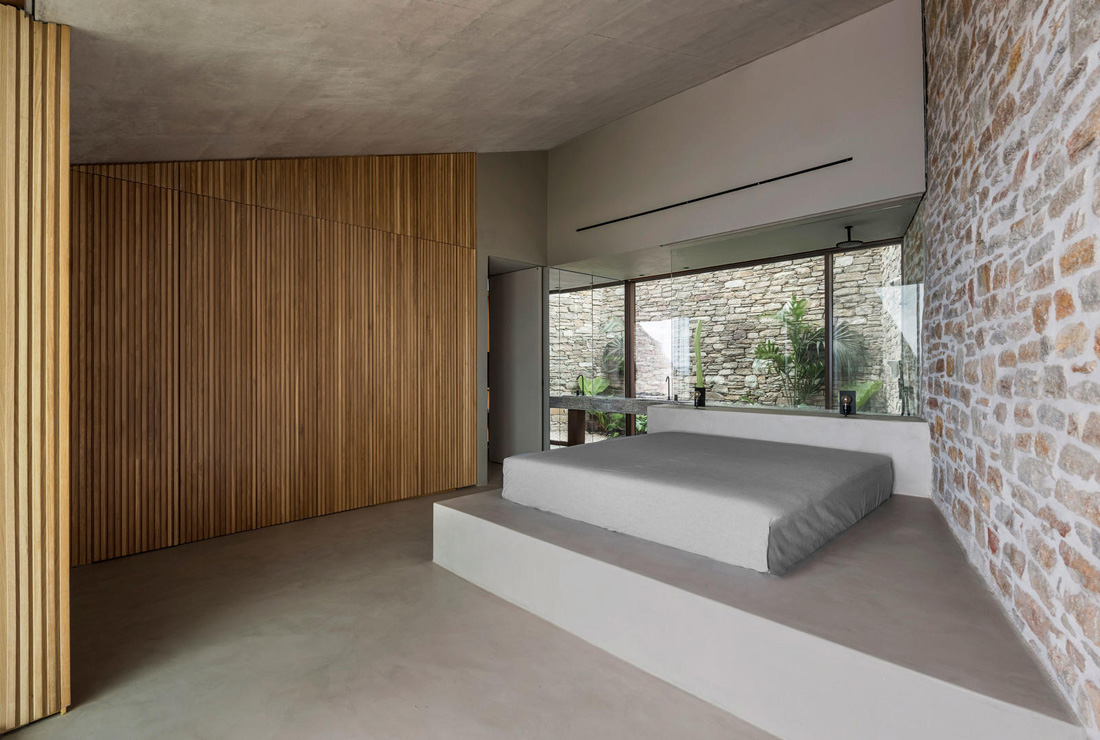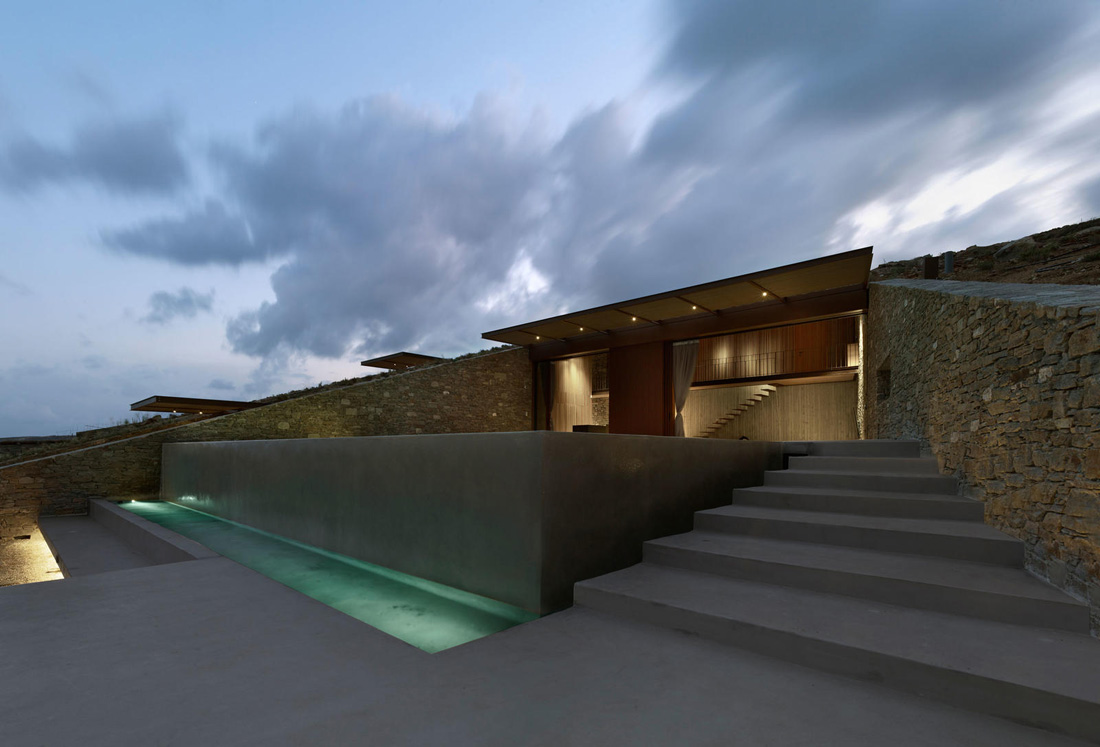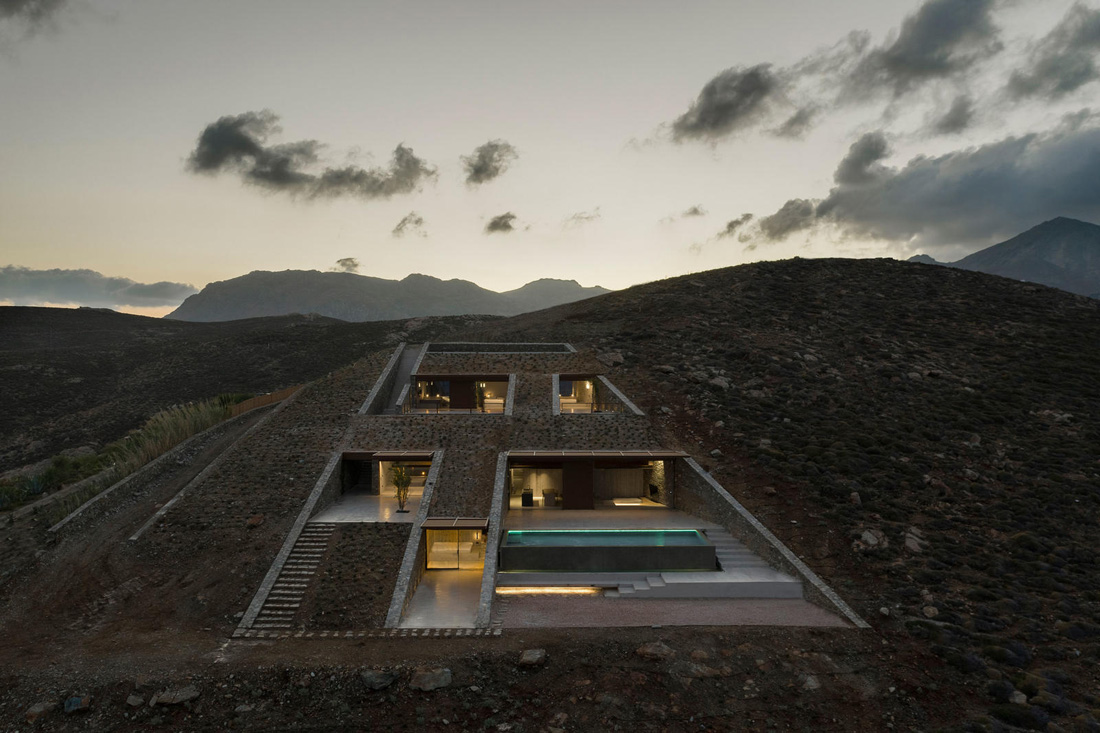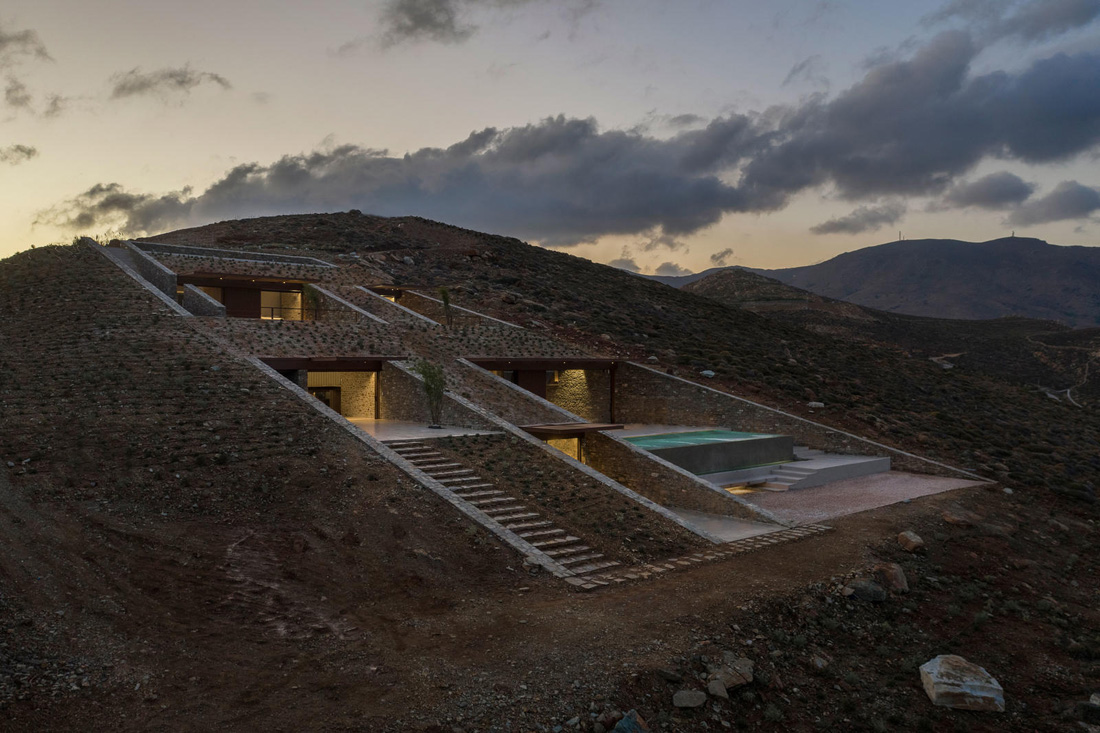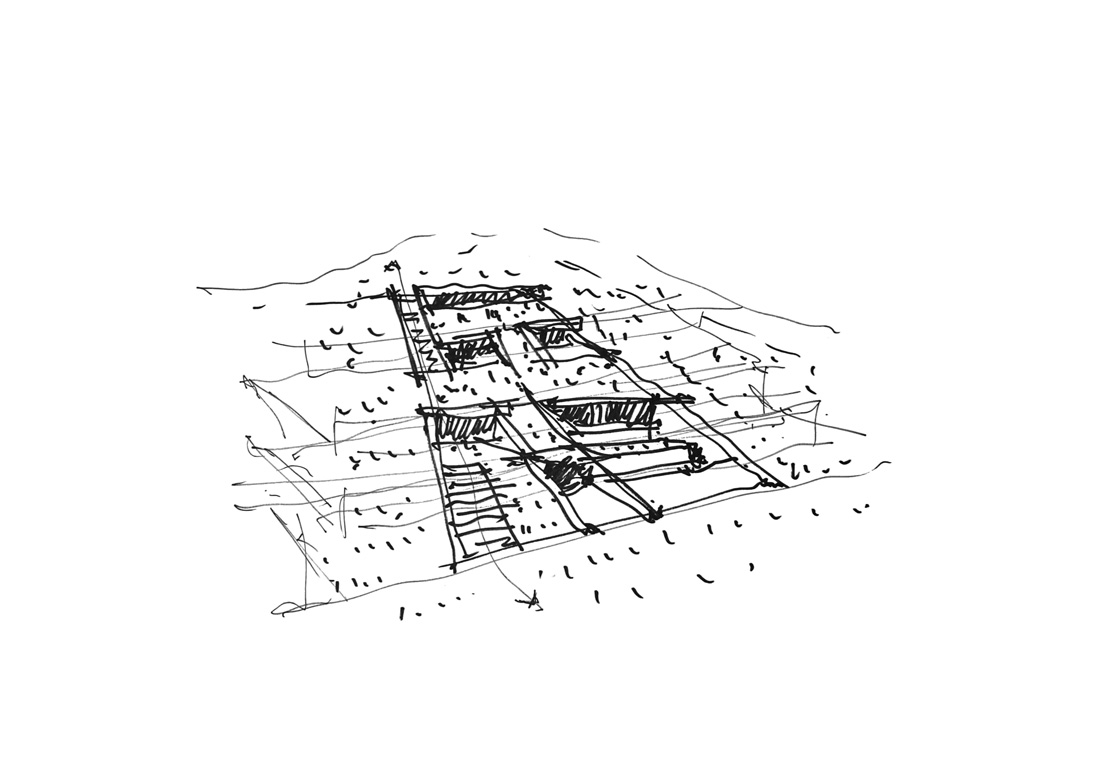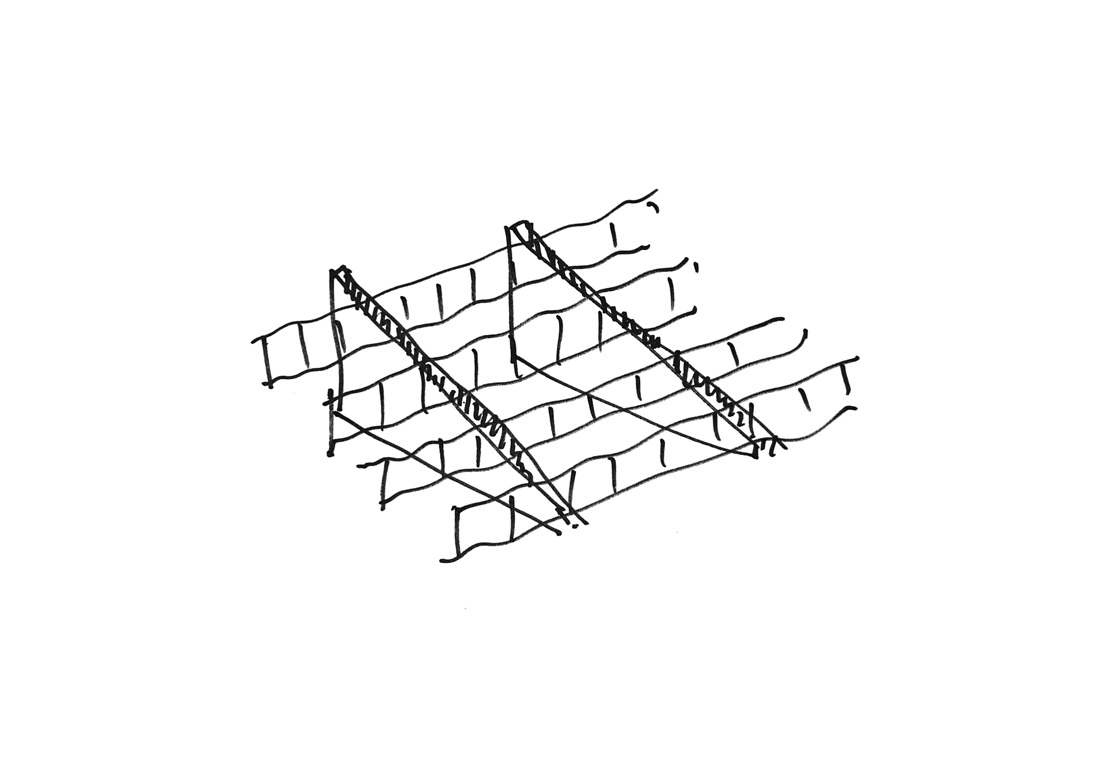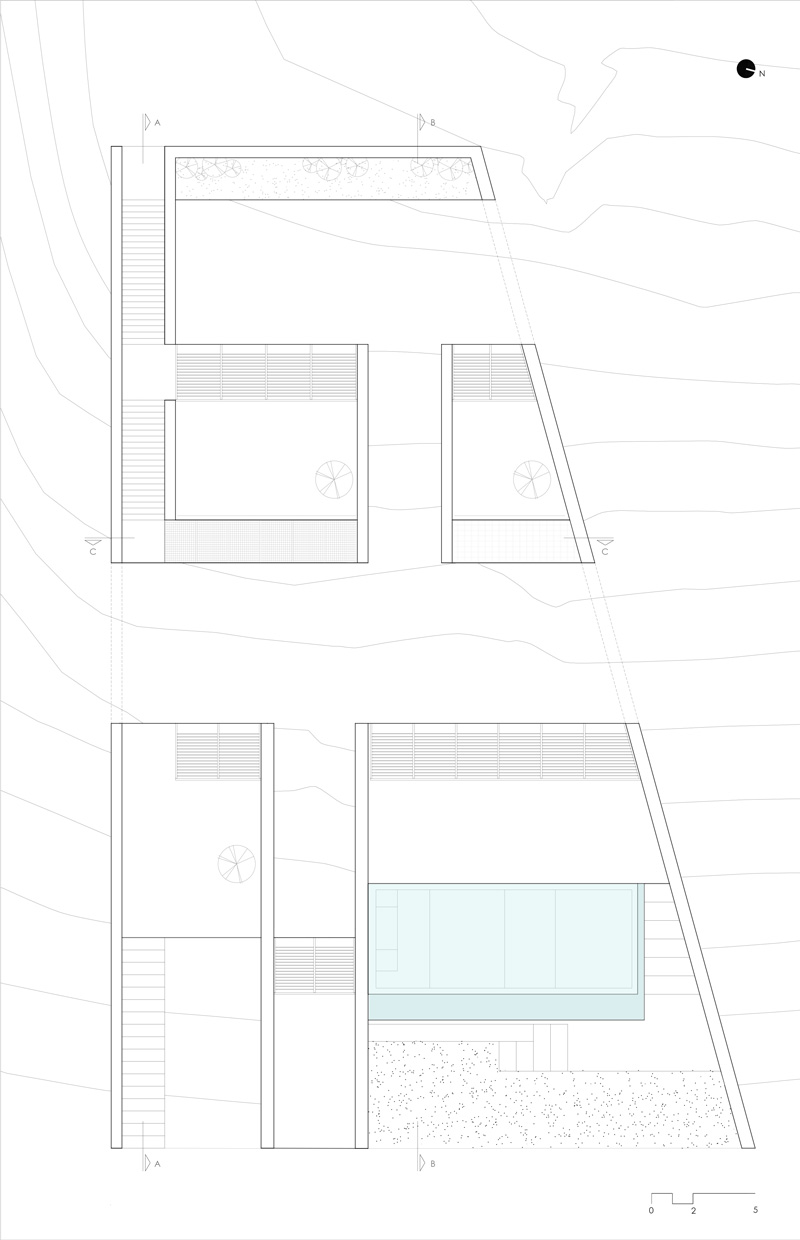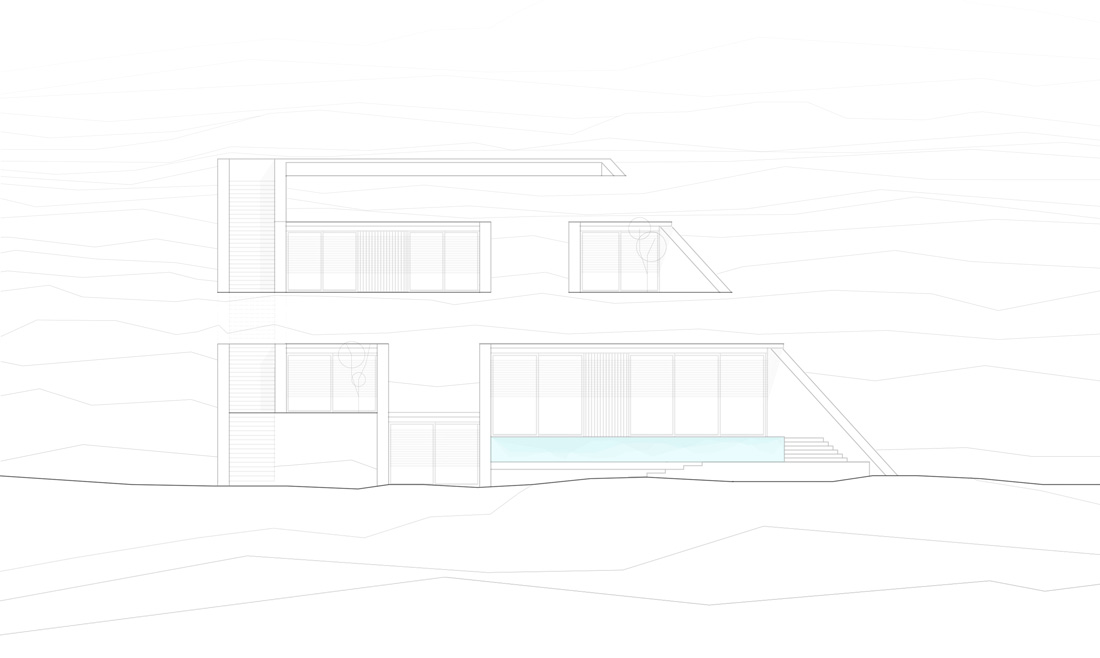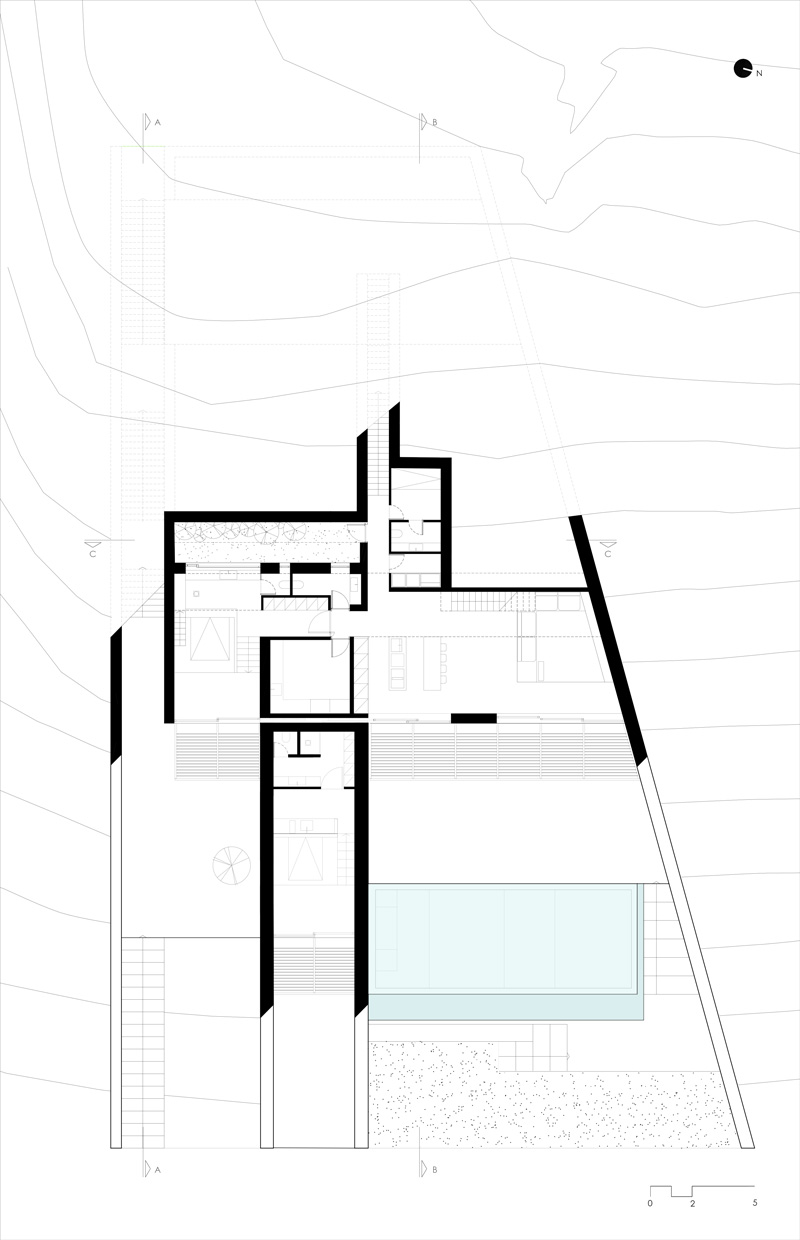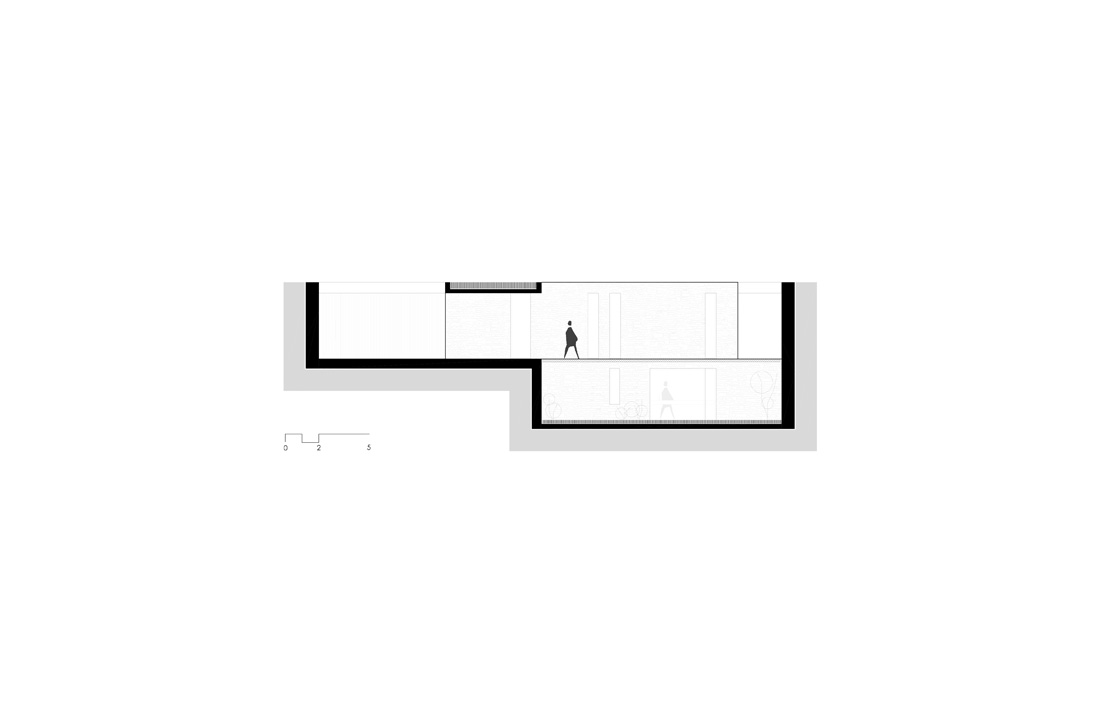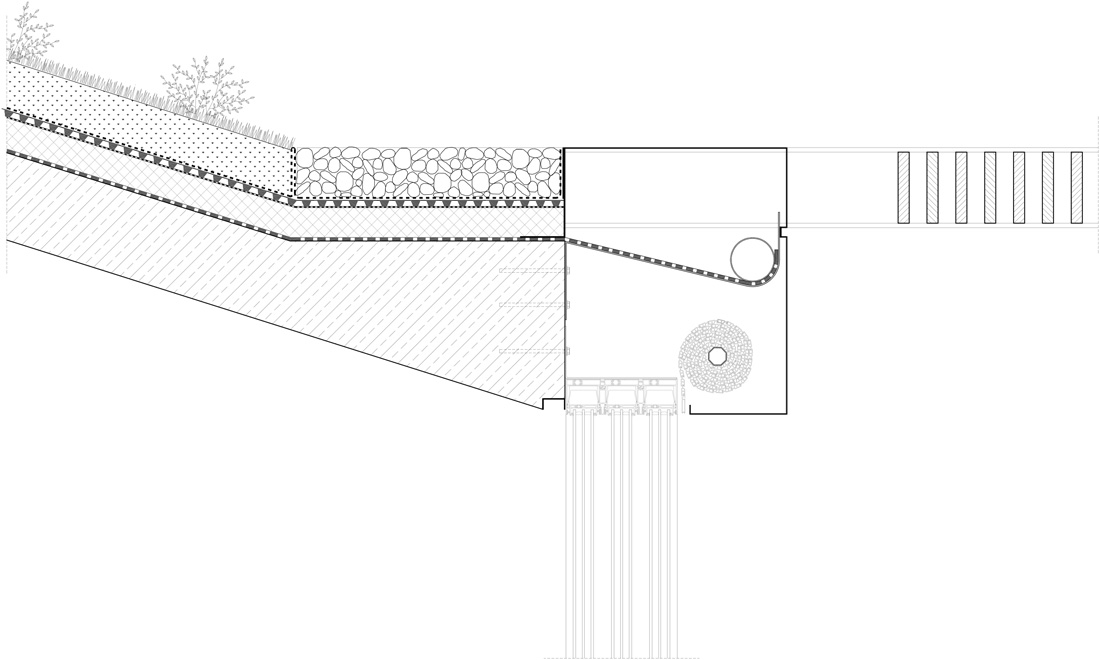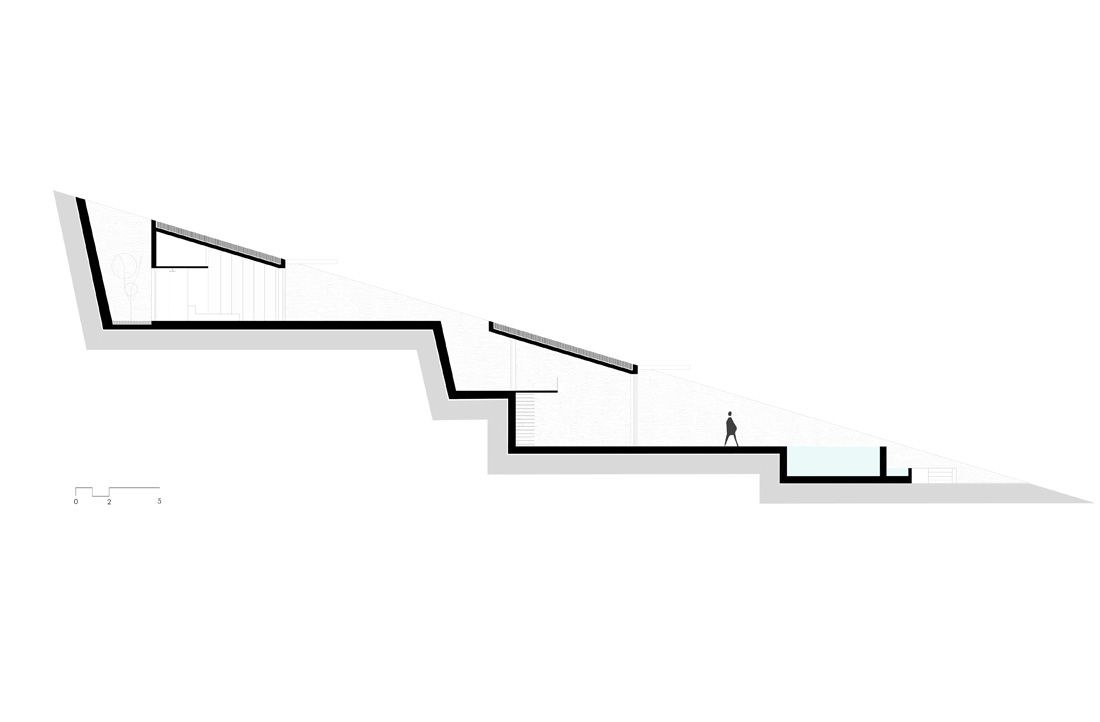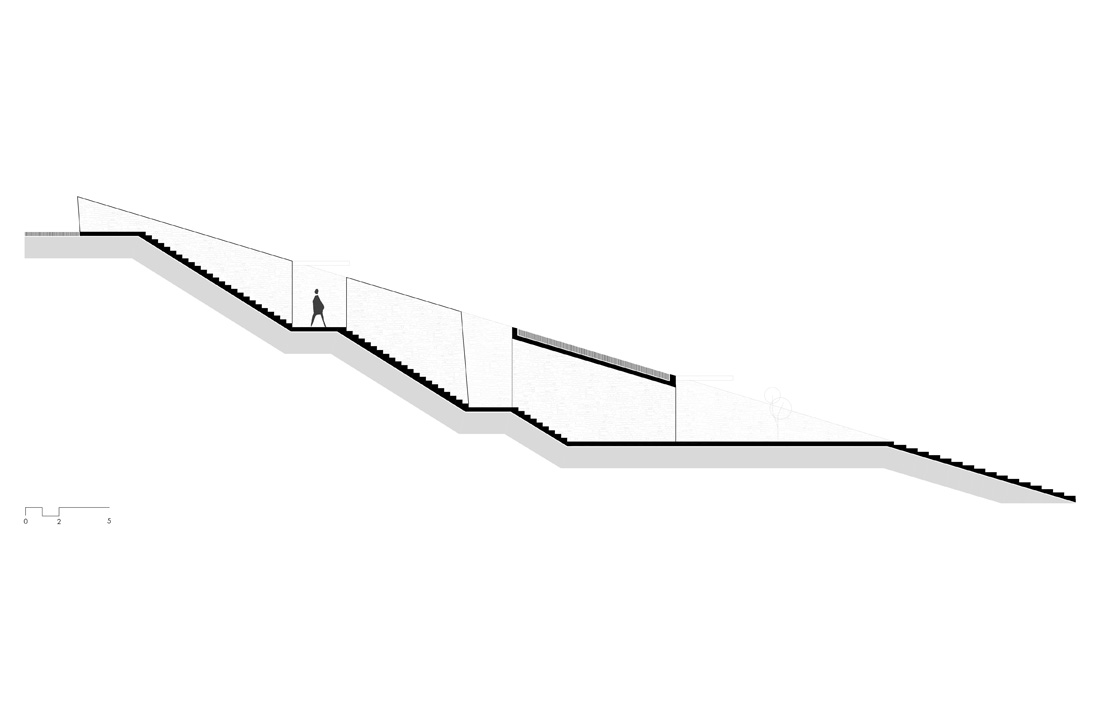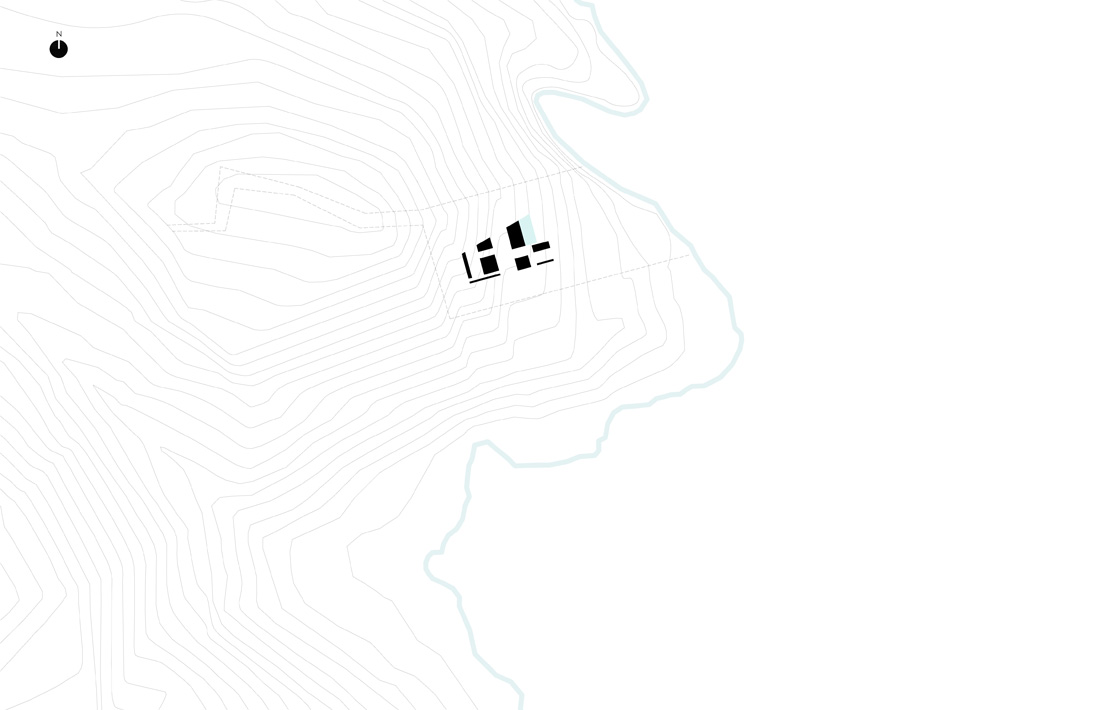 Credits
Architecture
MOLD architects, Iliana Kerestetzi
Design team
Konstantinos Vlachoulis, Michail Xirokostas
Year of completion
2020
Location
Athens, Greece
Total area
360 m2
Site area
6.000 m2
Photos
Yiorgis Yerolymbos, Panagiotis Voumvakis
Project Partners
Main contractor
MOLD architects
Collaborators
Structural Engineer; Studio 265
Mechanical Engineer; TEAM M-H
Lighting Design; Nikos Adrianopoulos
Other contractors
QOOP Greece, Staridas, Papanastasiou WOOD, egreen, Karatolios, ALUSIDE Aluminium Products & Constructions, Pool Center – Vári
Suppliers
Alumil, Aluminum systems for windows & doors, AkzoNobel, Tsokas Materials, Interplants, Renovat Greece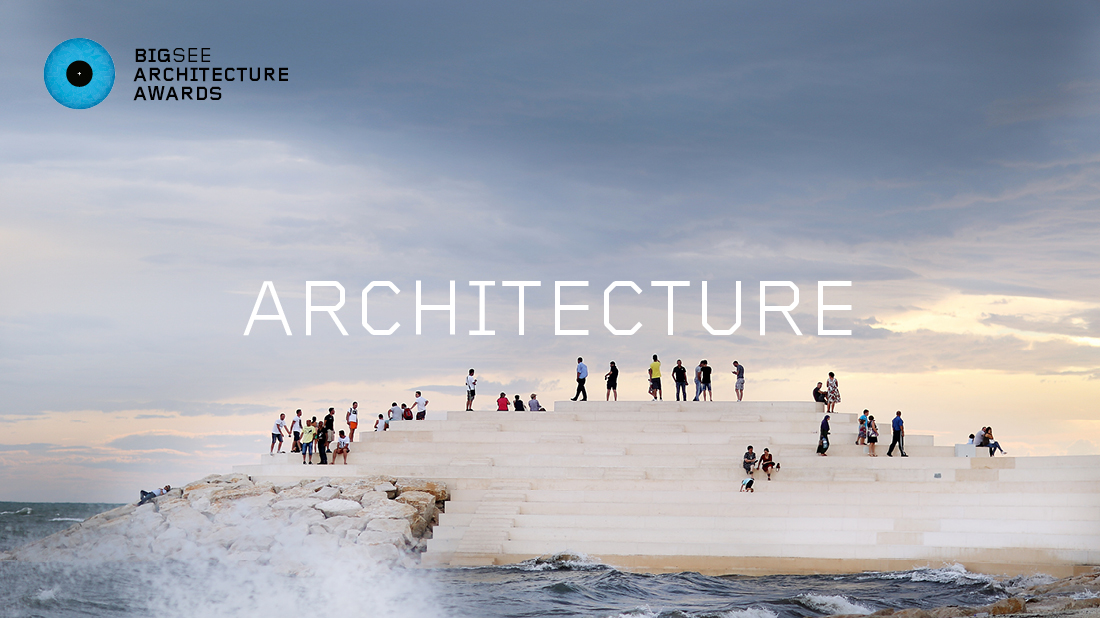 Related posts
Powered by