The institute's new design forms a sustainable ensemble of existing buildings and new-build, with each activity housed in a specific form. The central atrium connects the various parts of the institute: the existing offices and depots with the newly built museum and laboratories. The design of the atrium consists of a three-dimensional concrete structure in the form of interlocking molecules as a lace of ovals, triangles, and hexagons. The main staircase leading up to exhibitions resembles a mountain path, becoming narrower at the top. The exterior of the exhibition halls with stone blocks in horizontal layers mimics a geological structure. These layers are interrupted by friezes of white, concrete elements designed by Dutch fashion designer Iris van Herpen. Invited by Neutelings Riedijk Architects, she designed a total of 263 panels, inspired by the natural shapes of the collection which seem to be smooth as silk, thanks to a special technique developed for Naturalis. Naturalis Biodiversity Center is the European Museum of the Year 2021.
What makes this project one-of-a-kind?
Naturalis Biodiversity Center in Leiden shows people the wealth of nature in all its facets. The monumental public atrium is the place where scientists, staff, students, and families meet. The filtered light that enters through the 'glass crown' reinforces the monumentality of the space.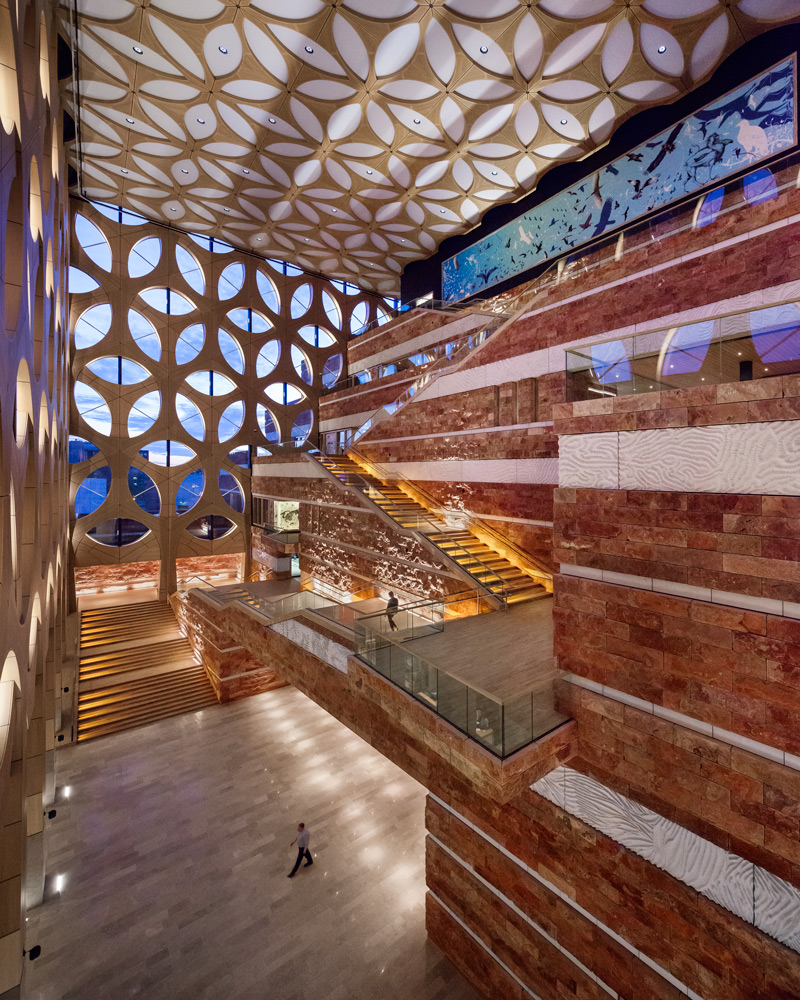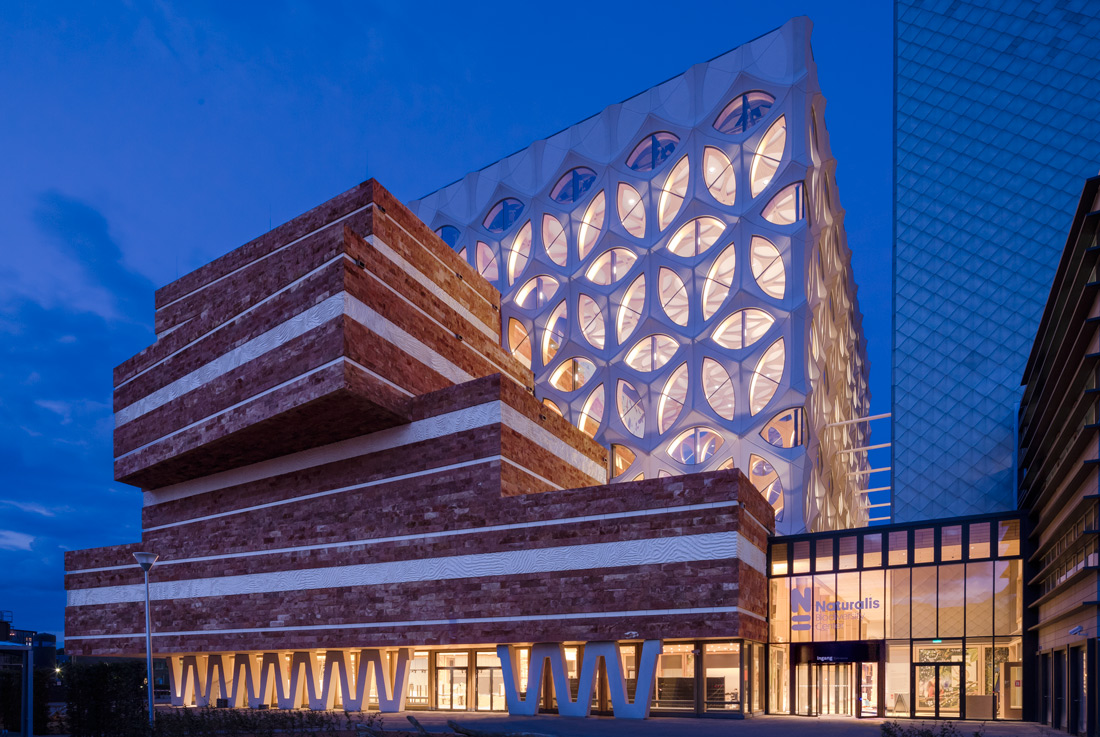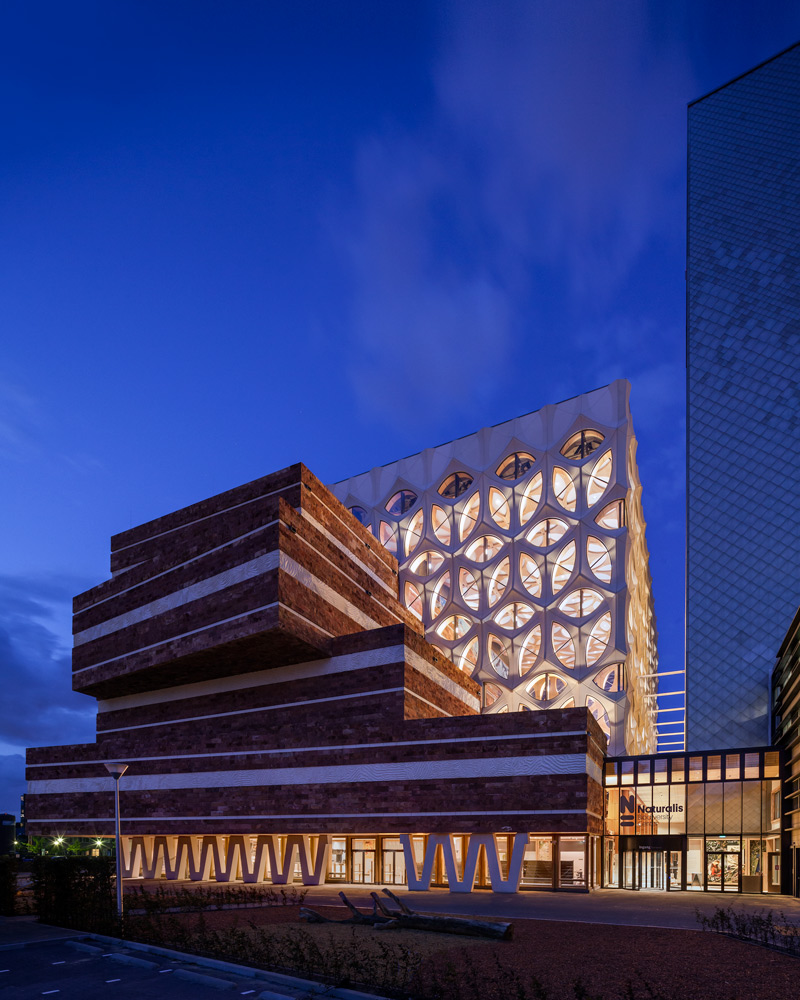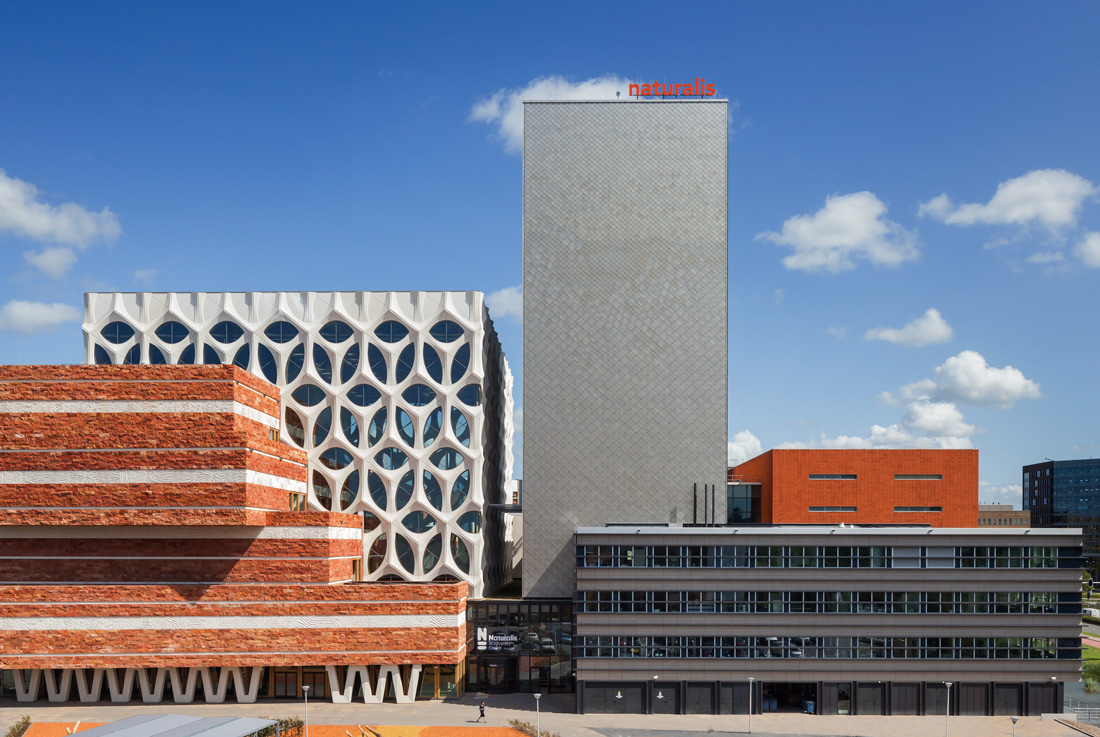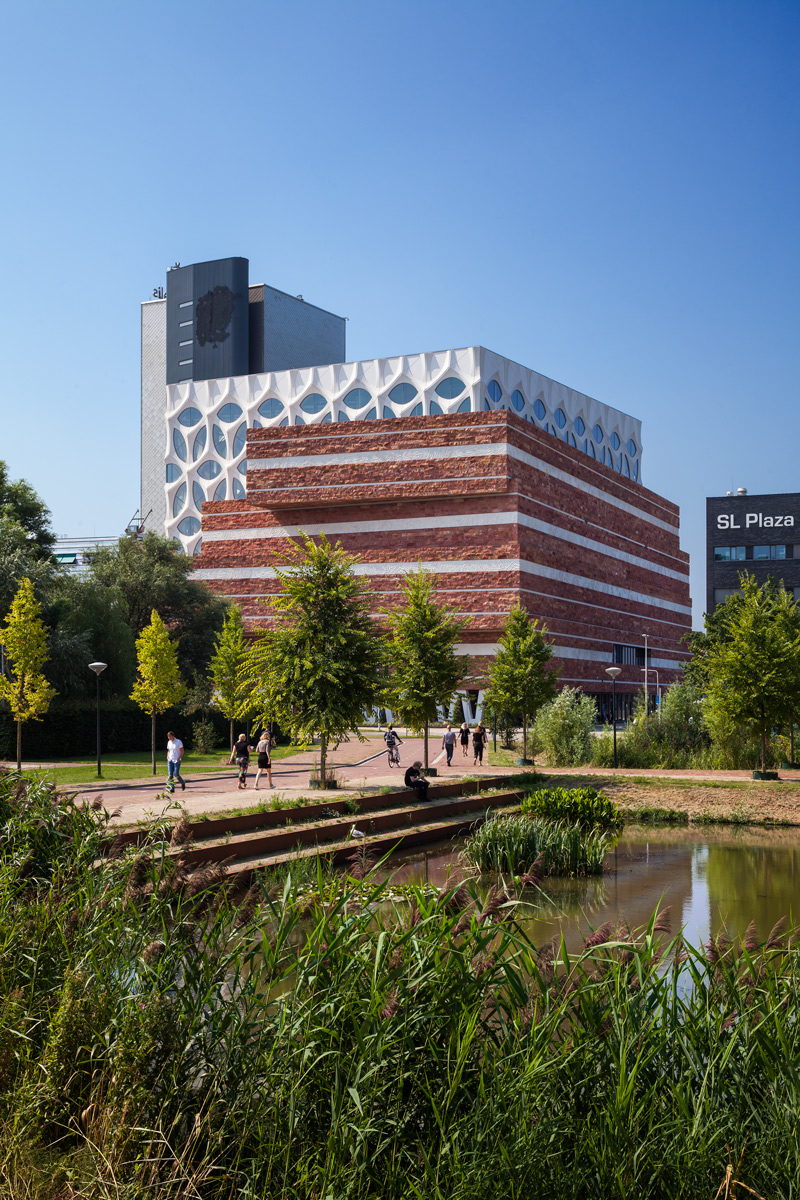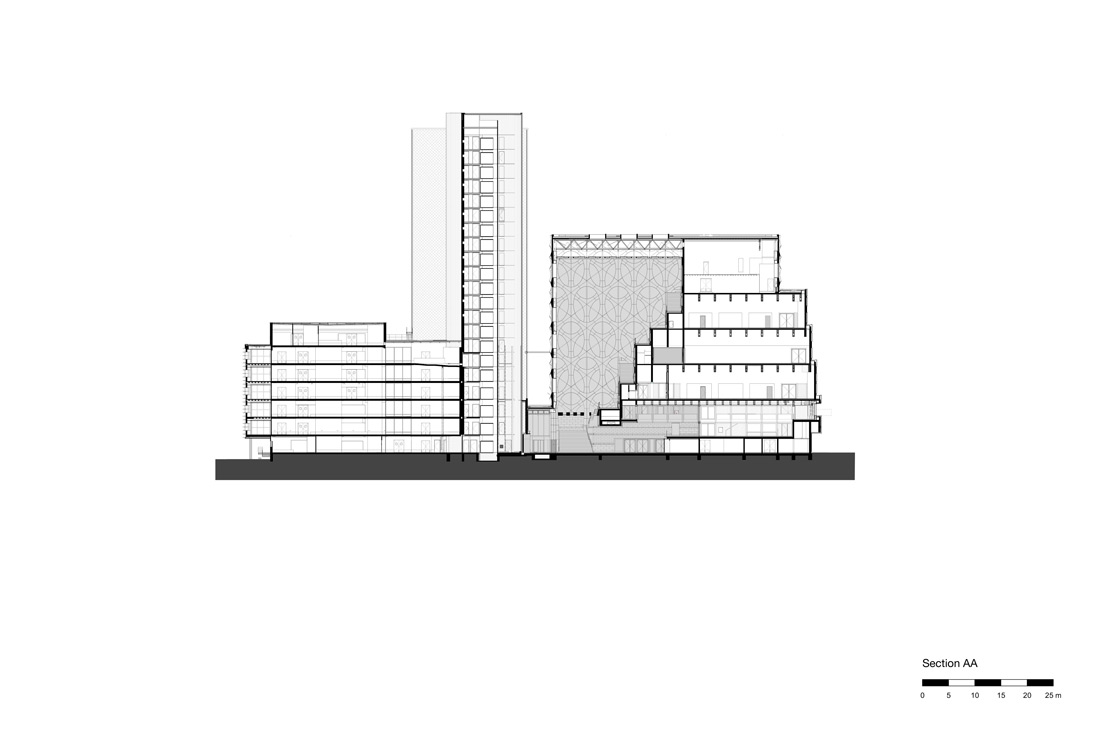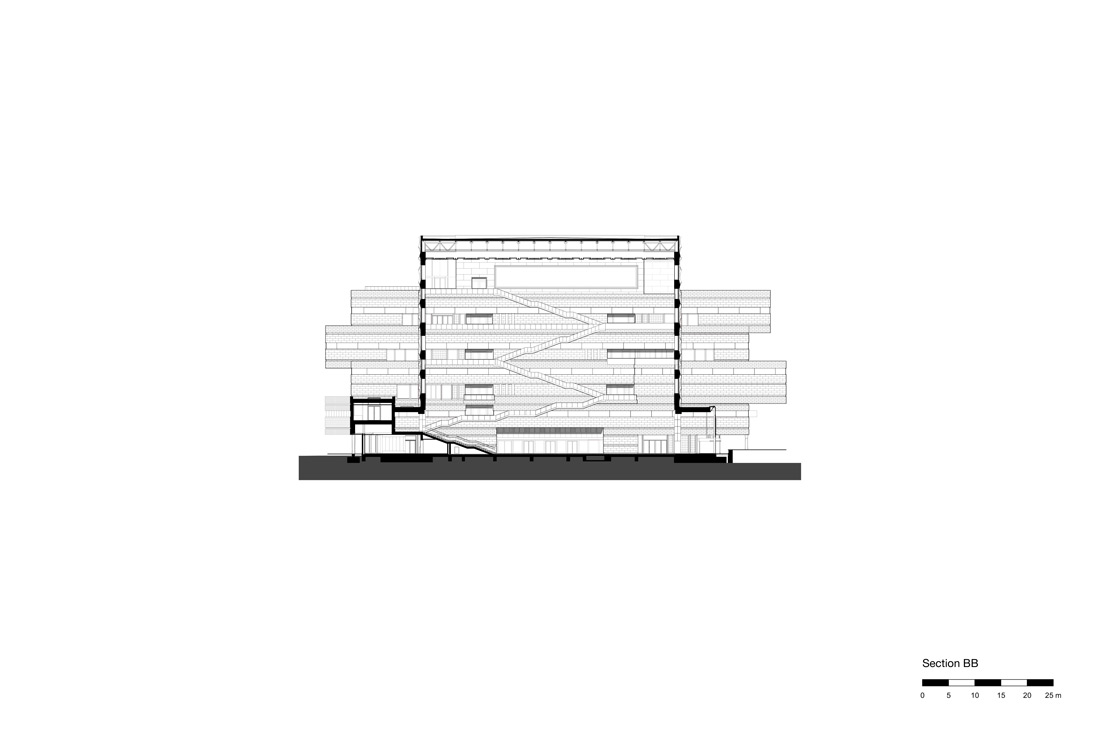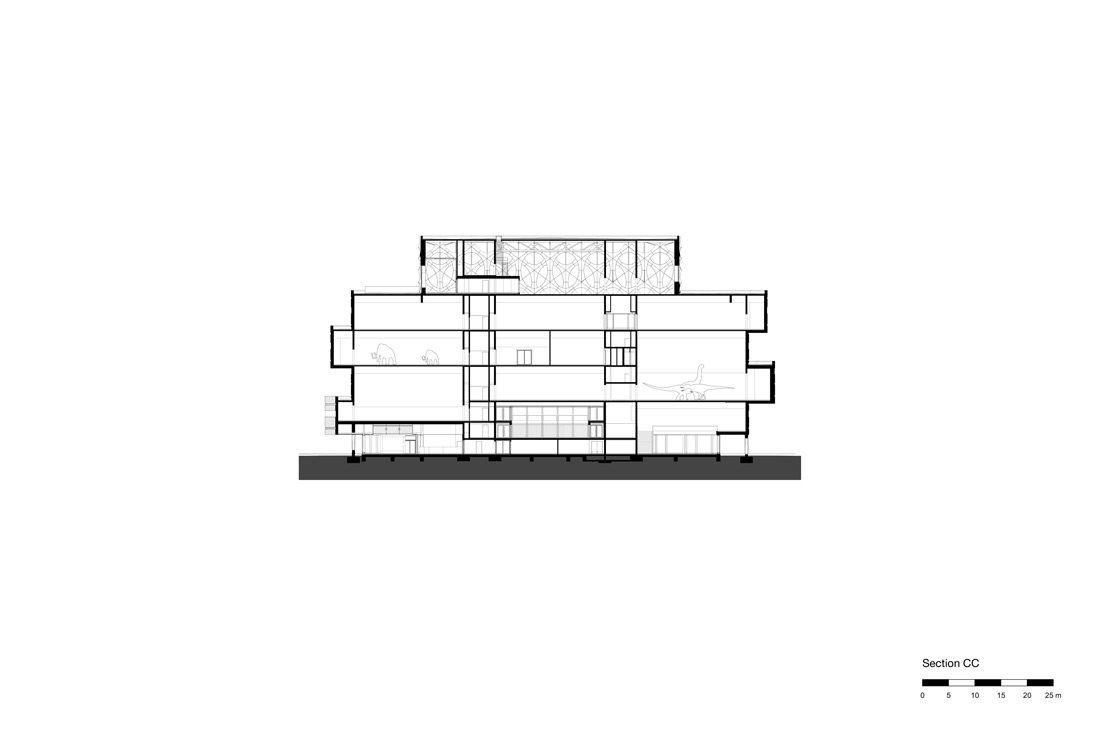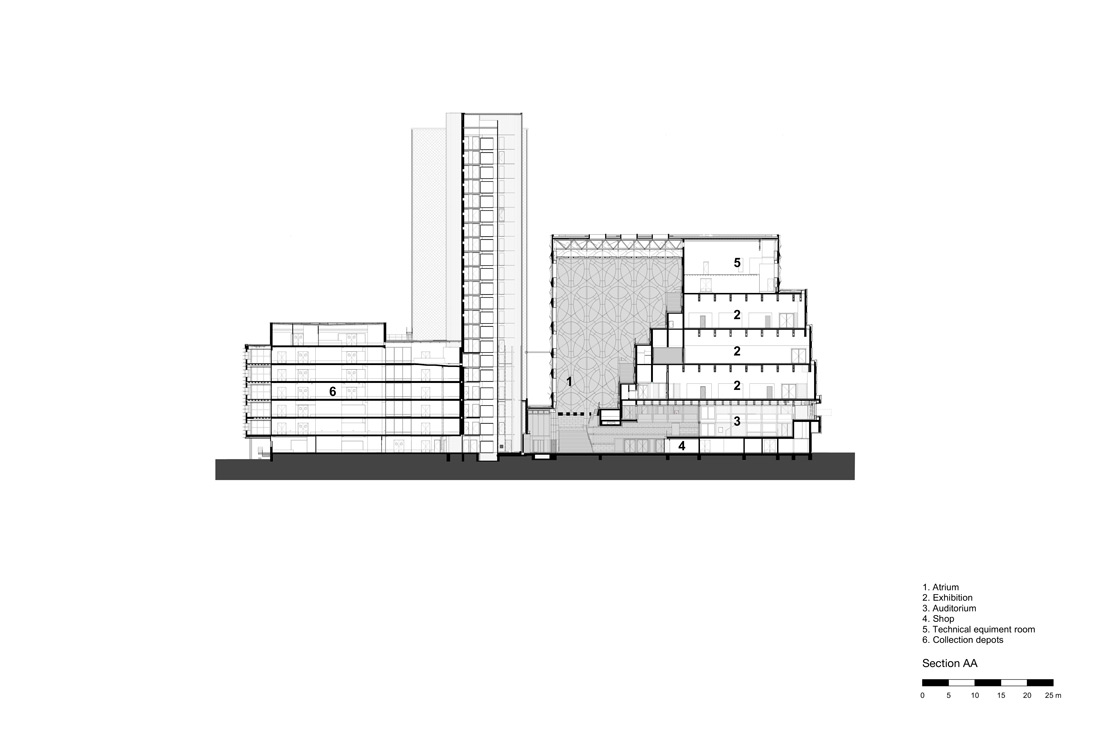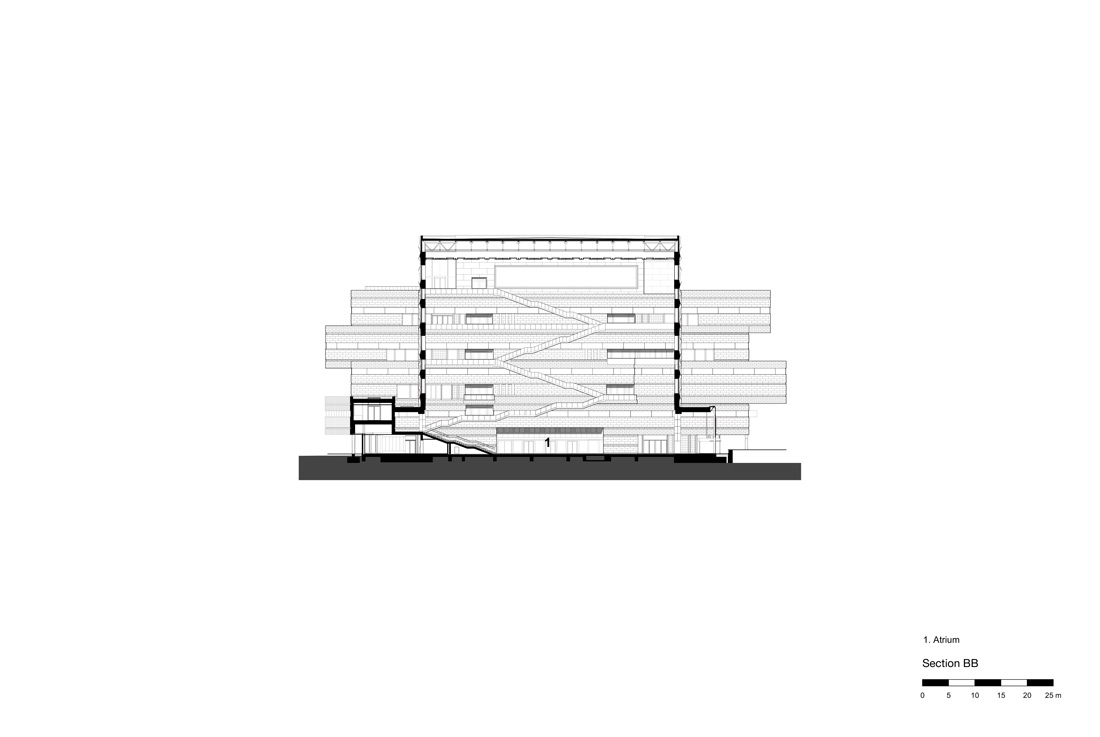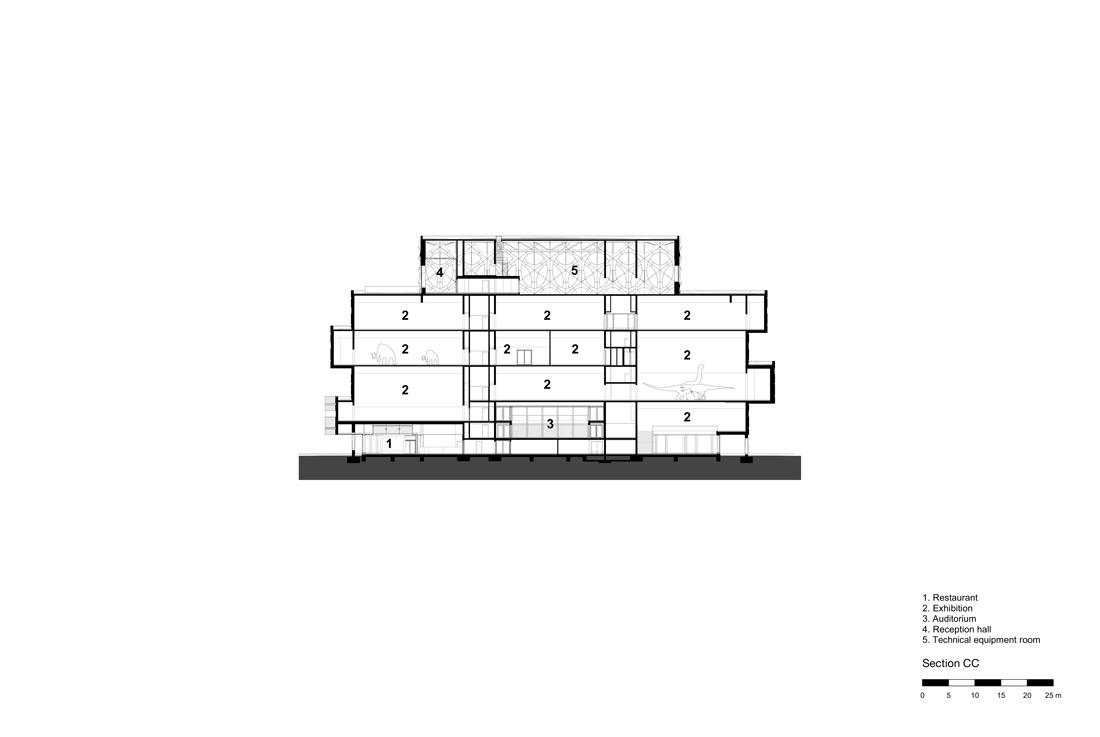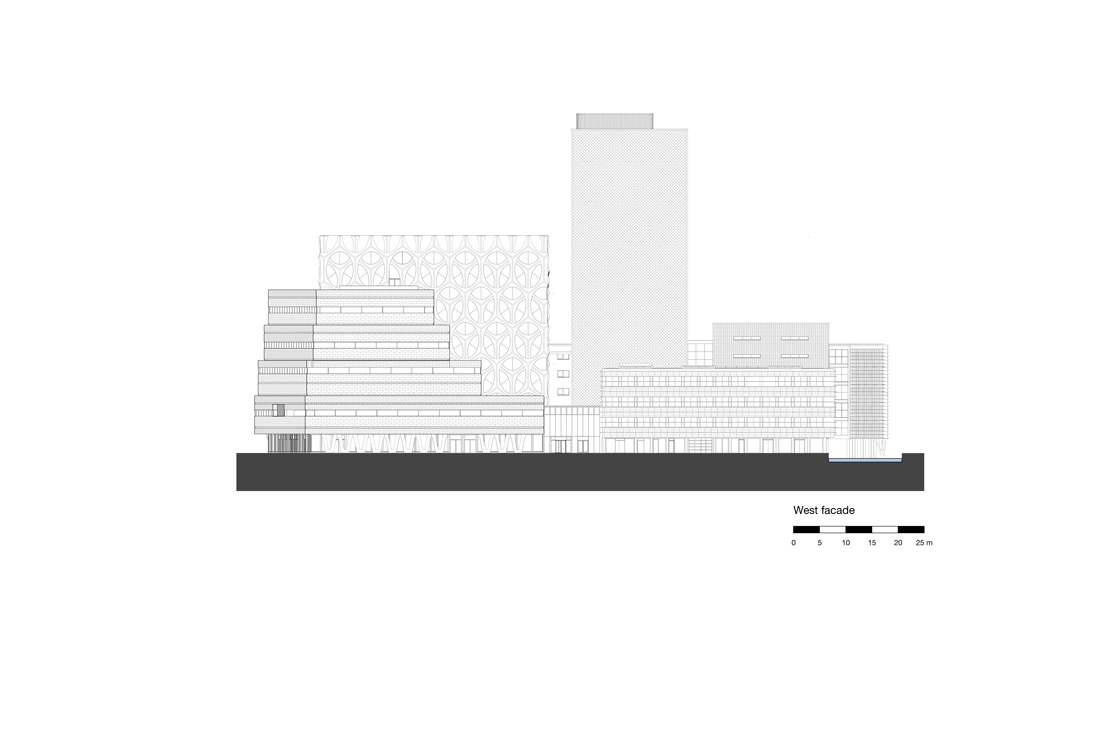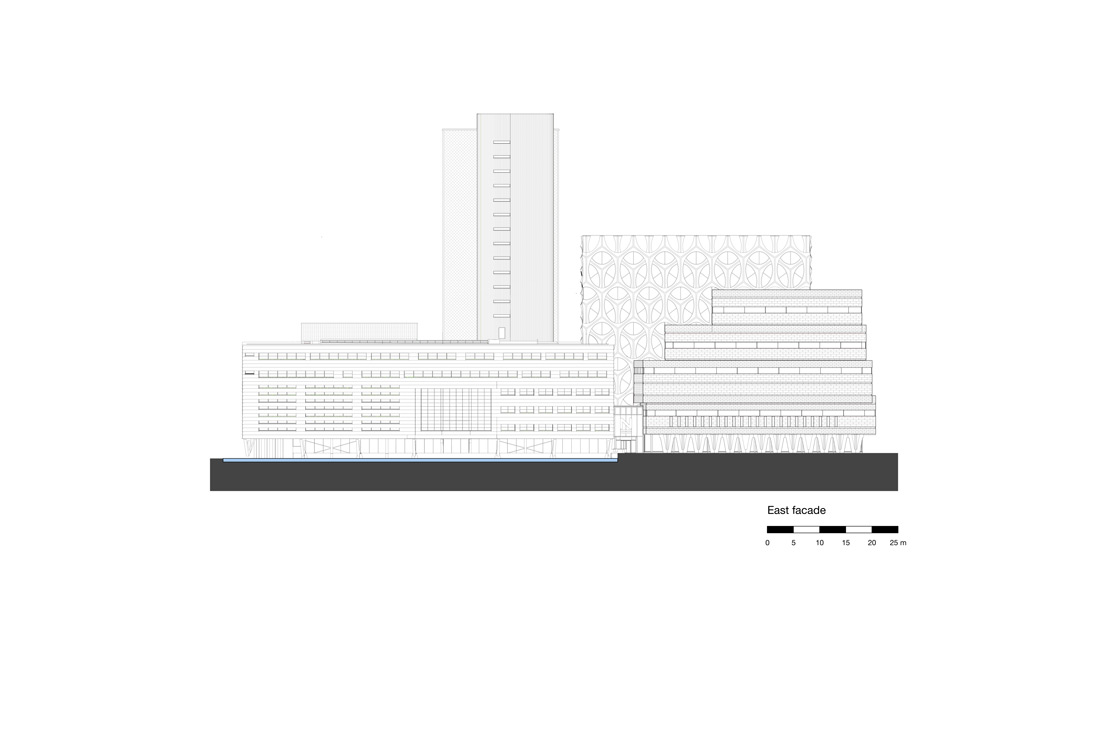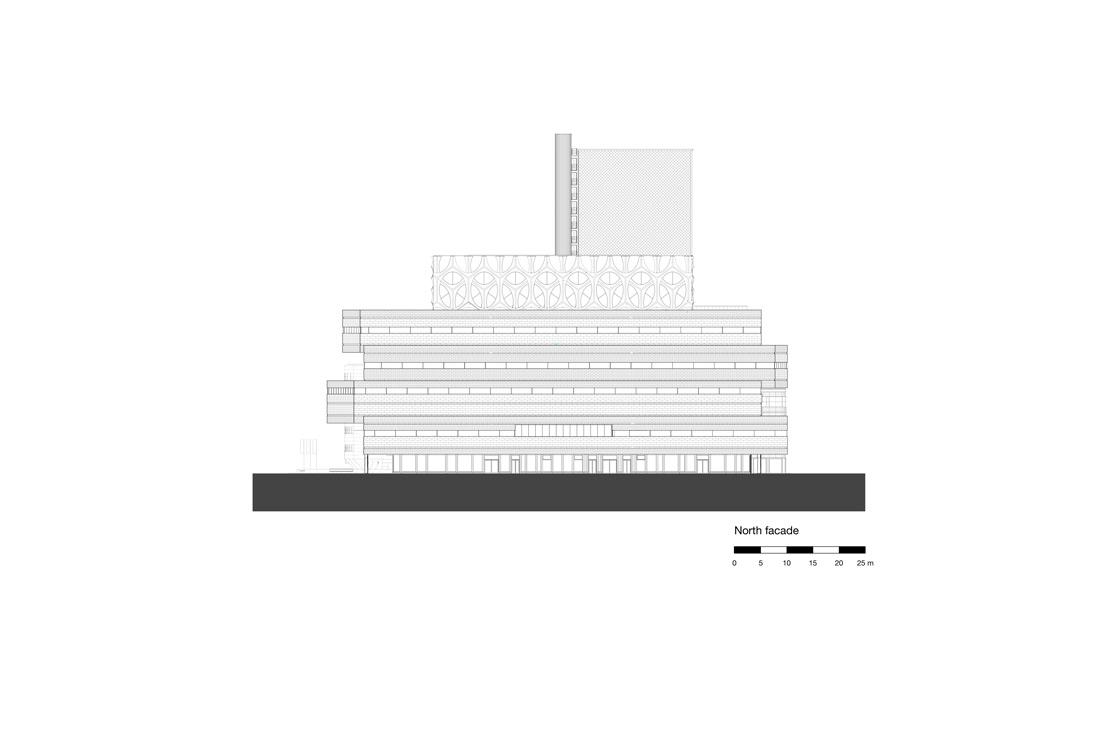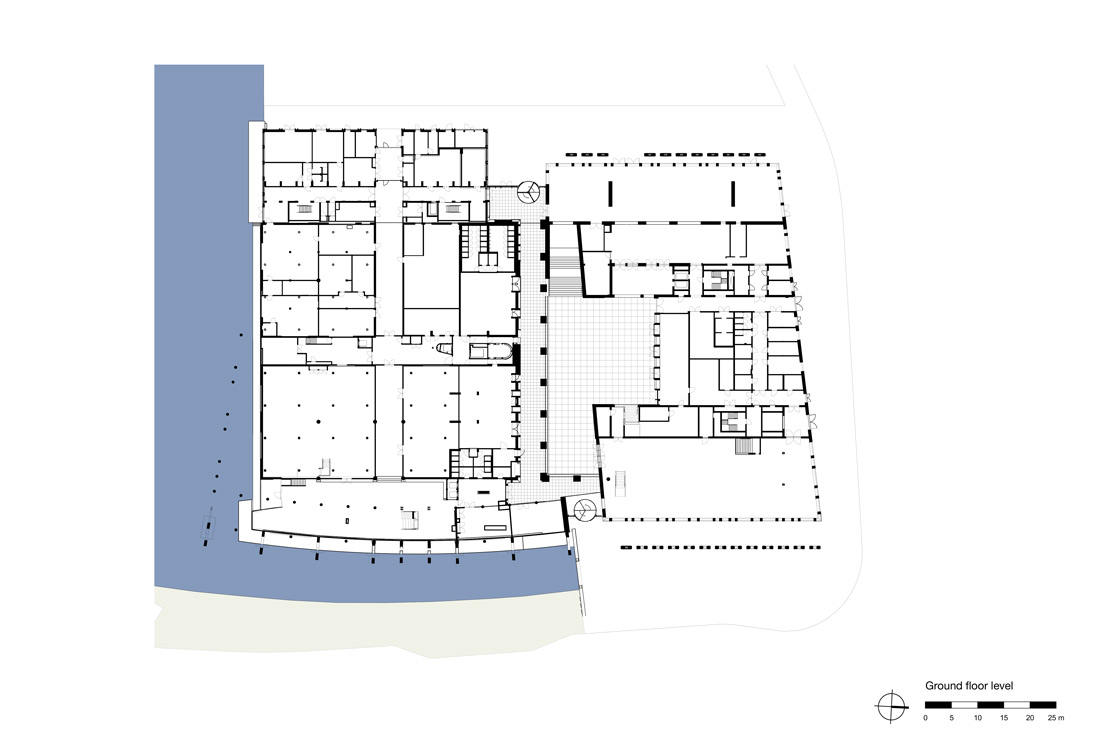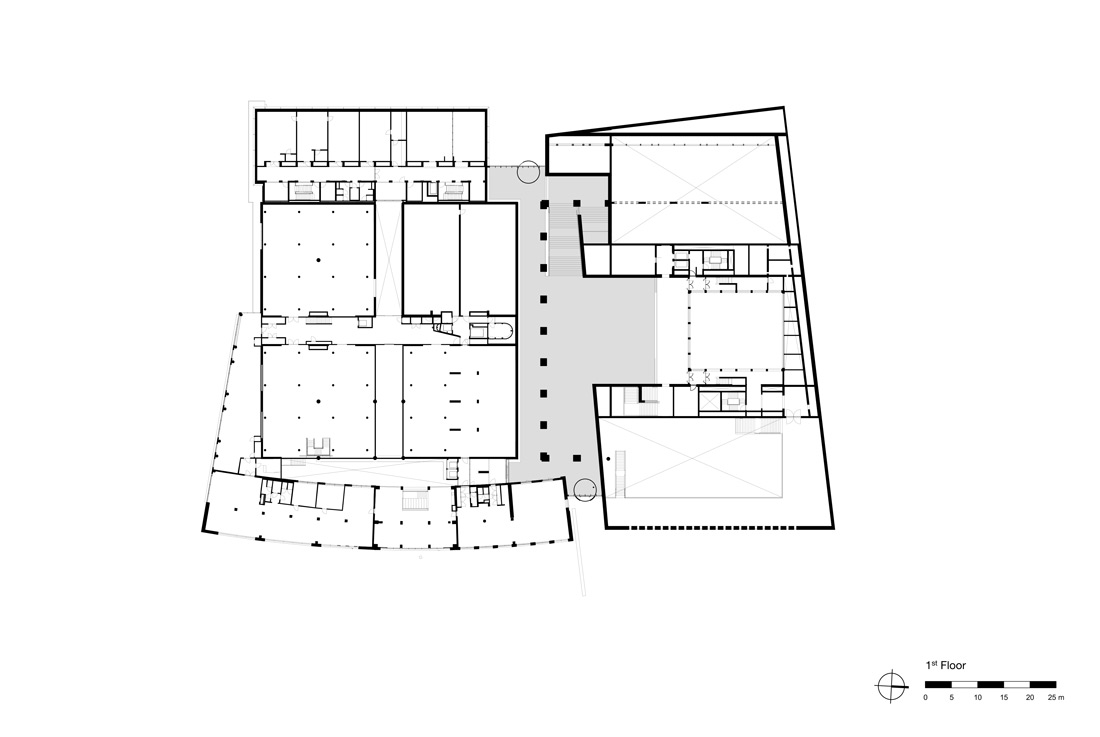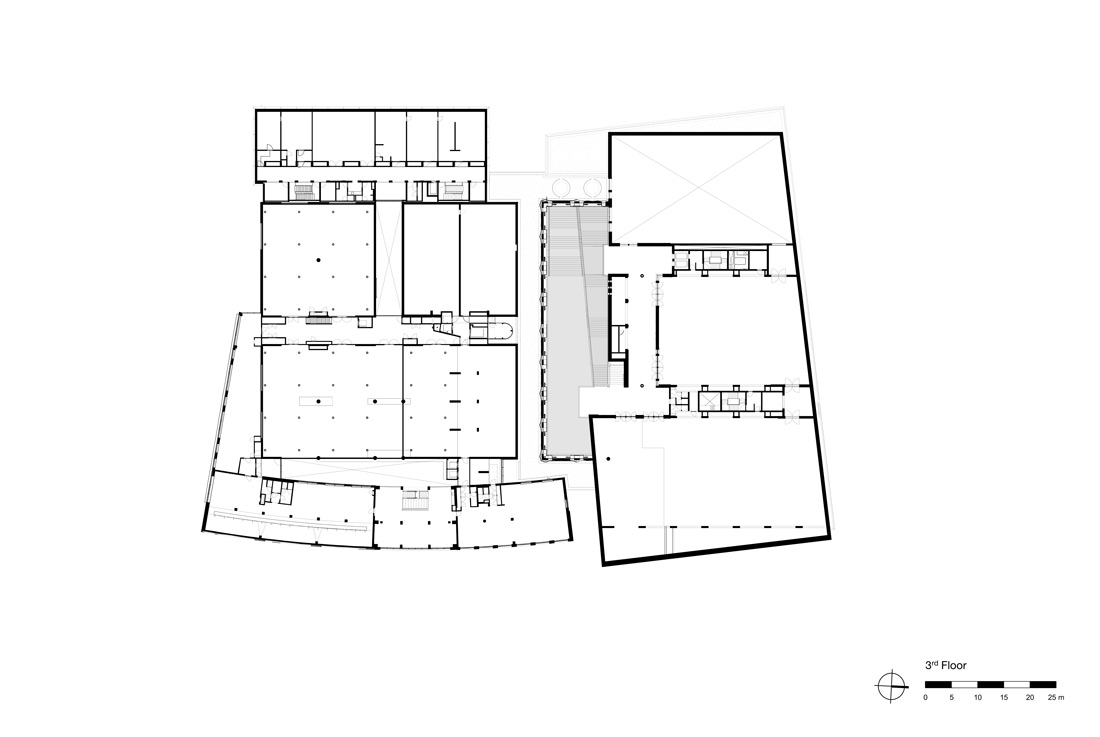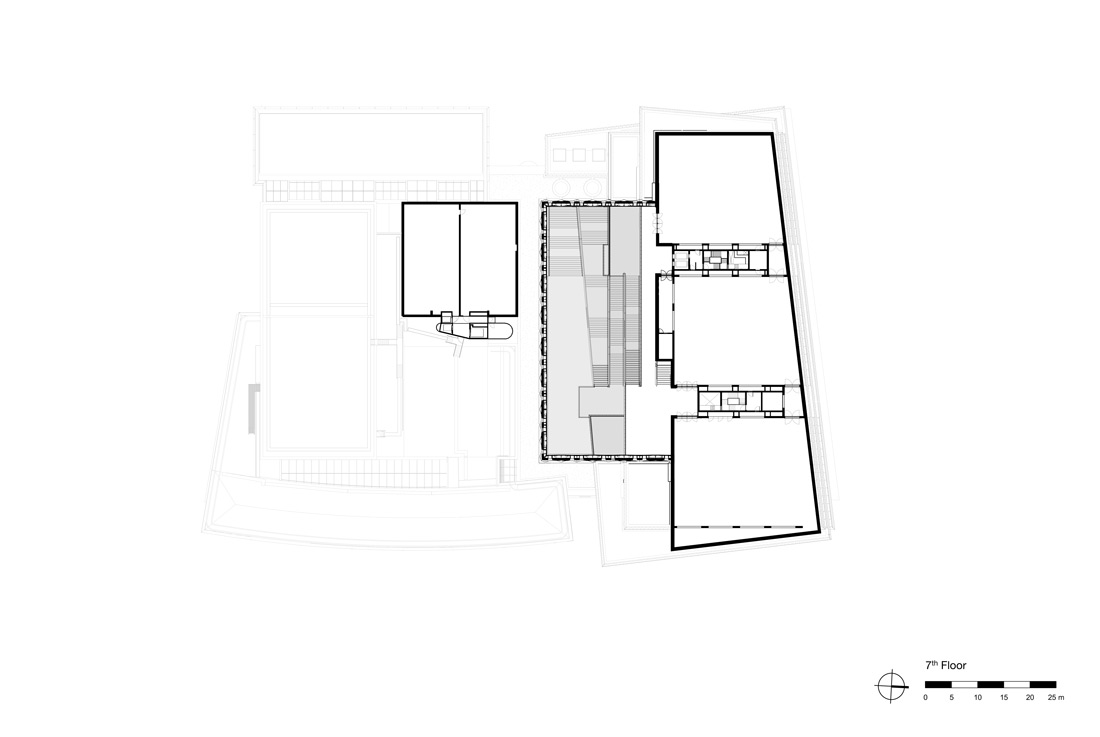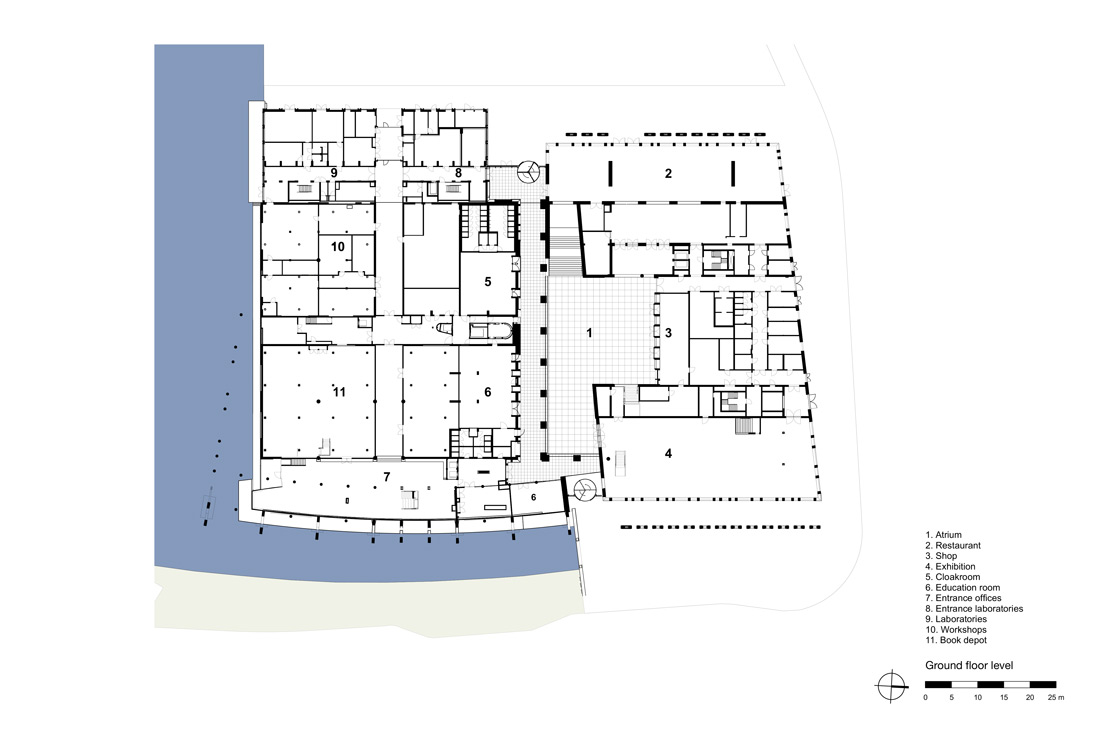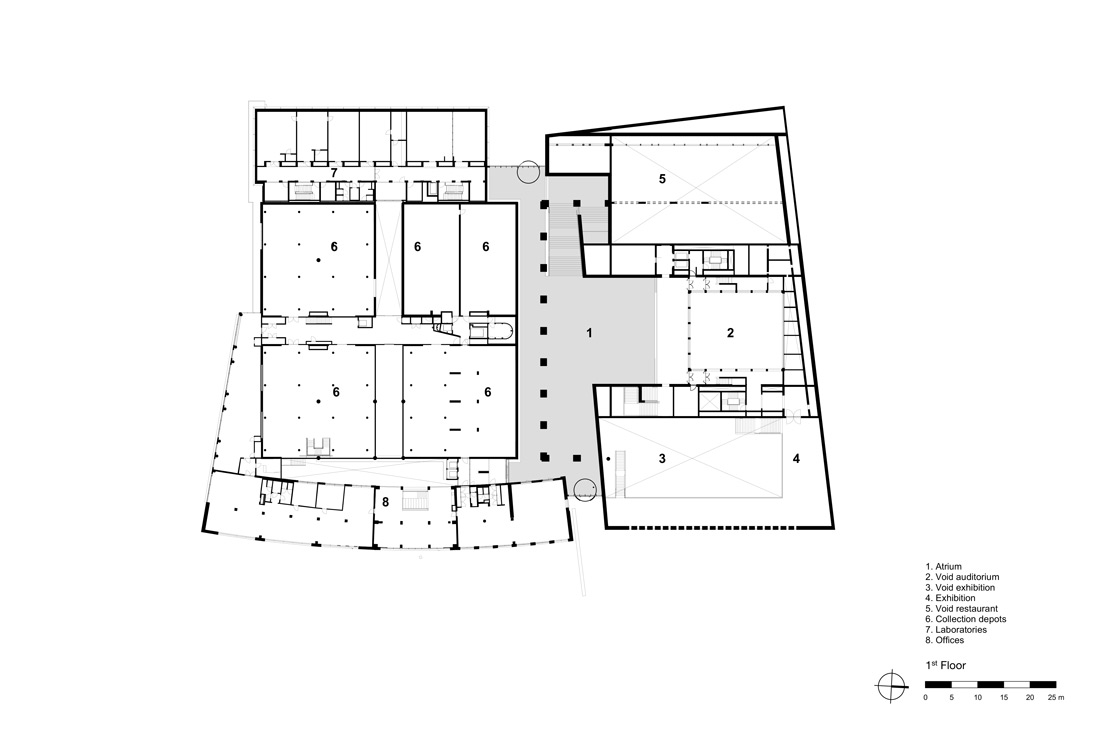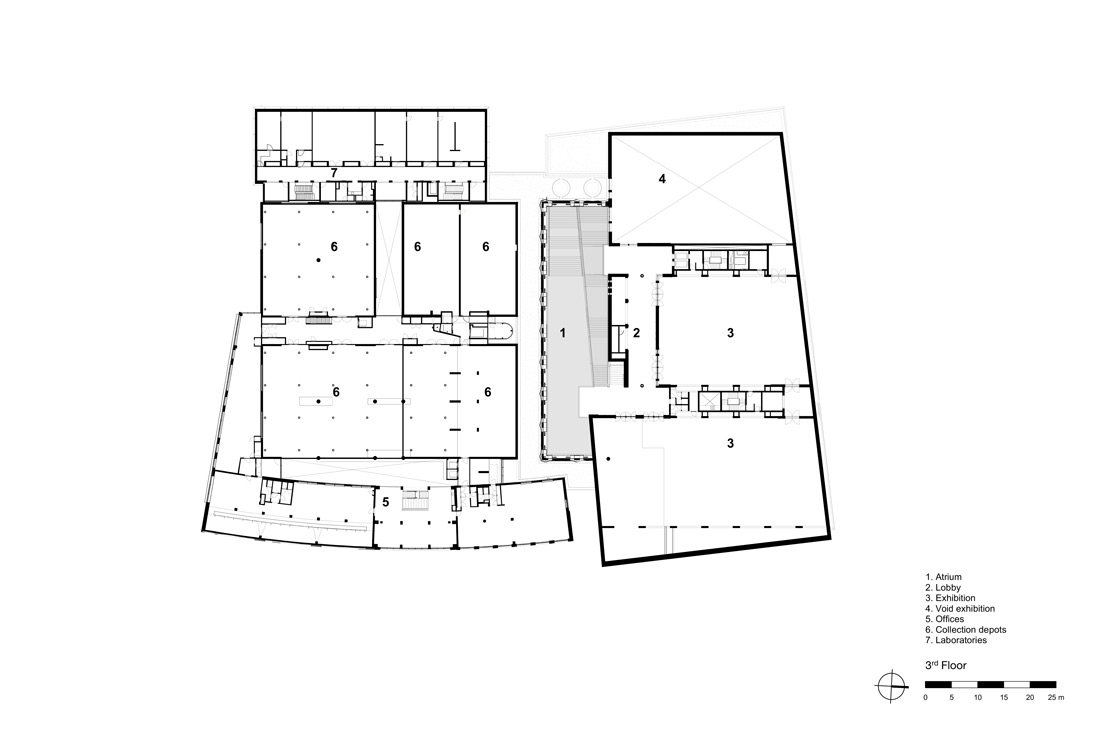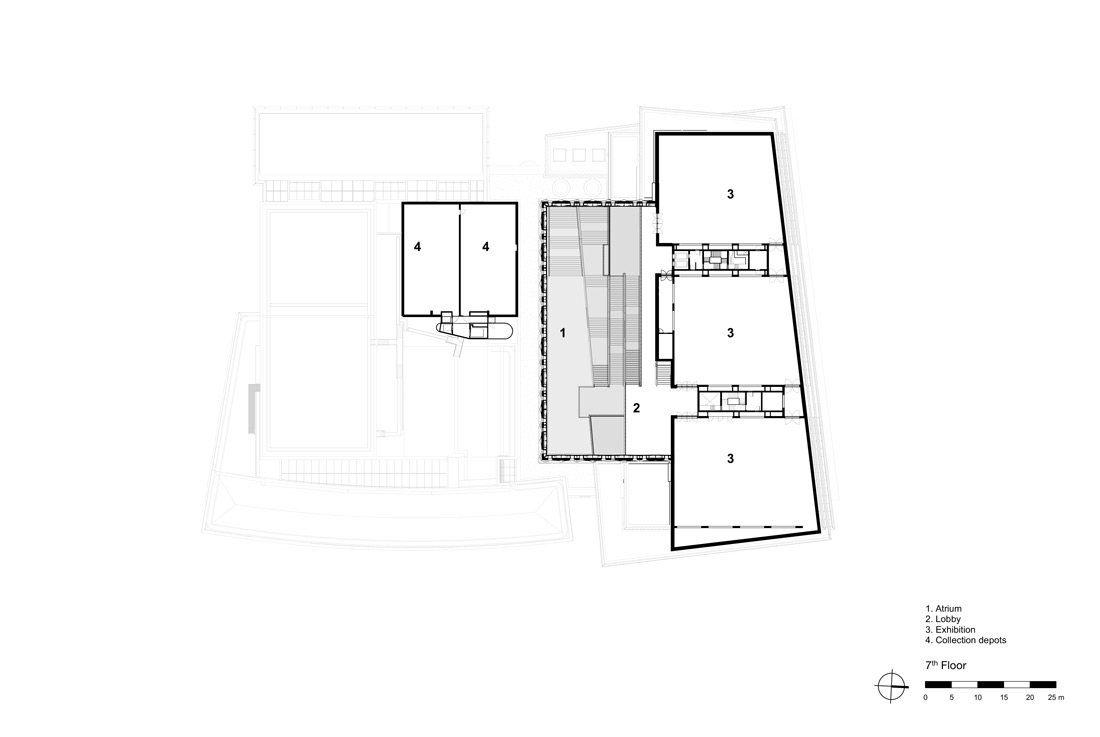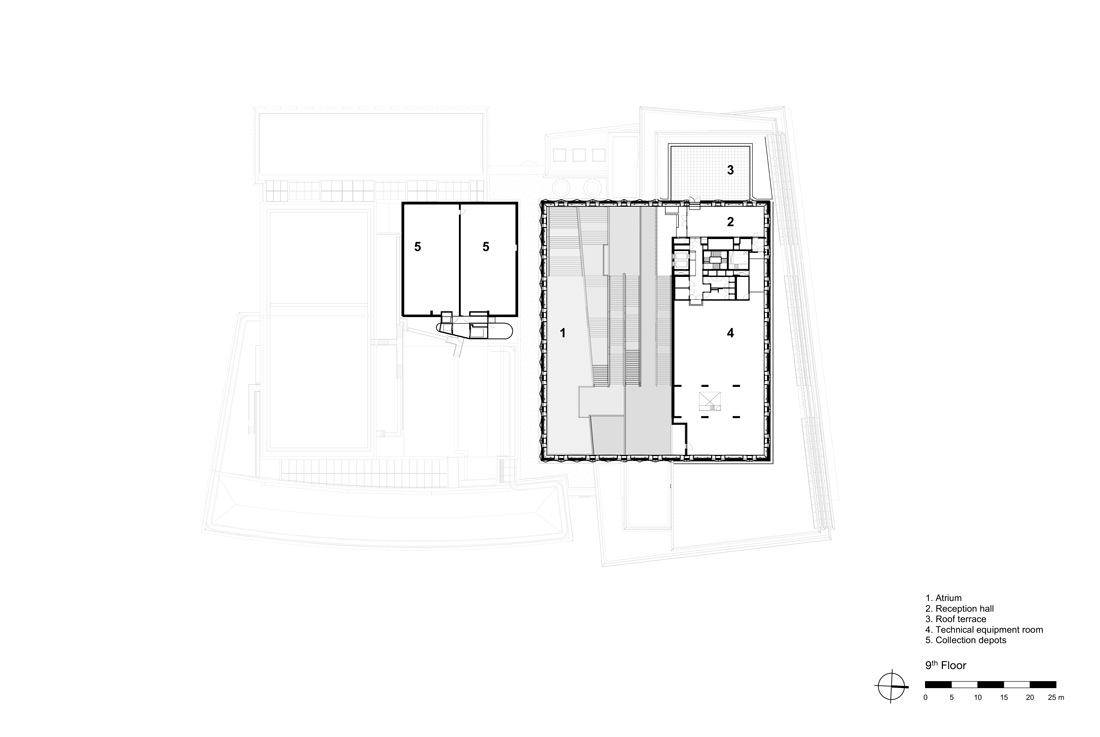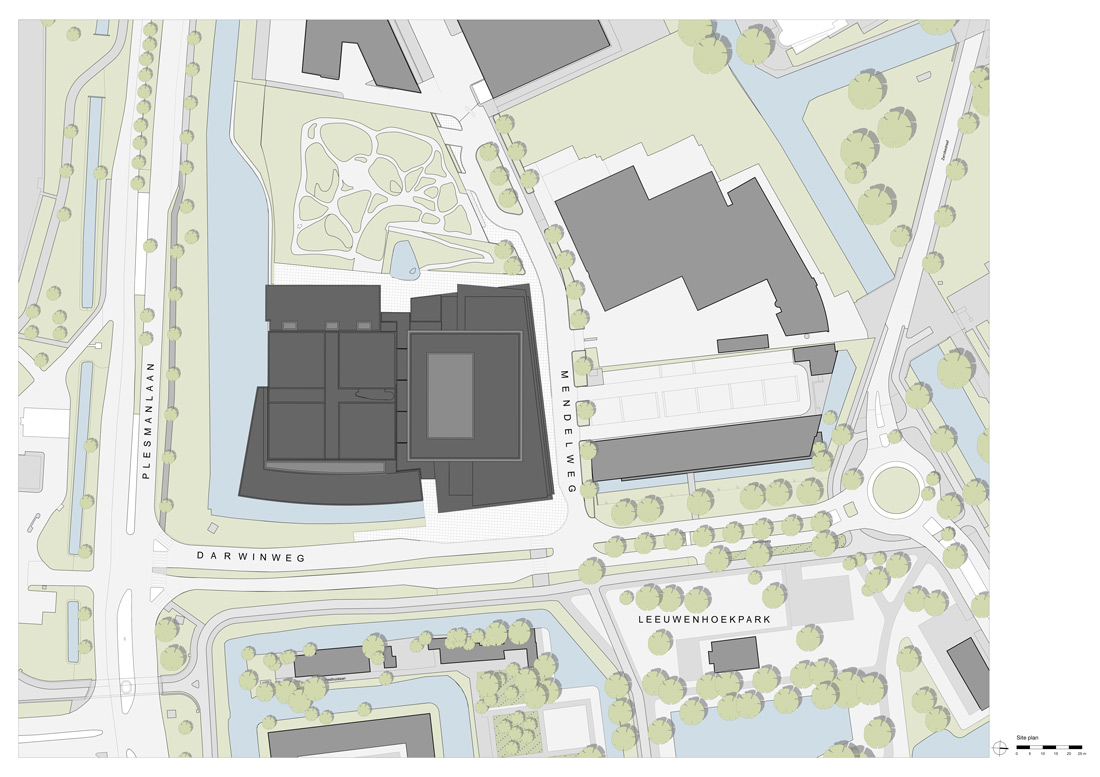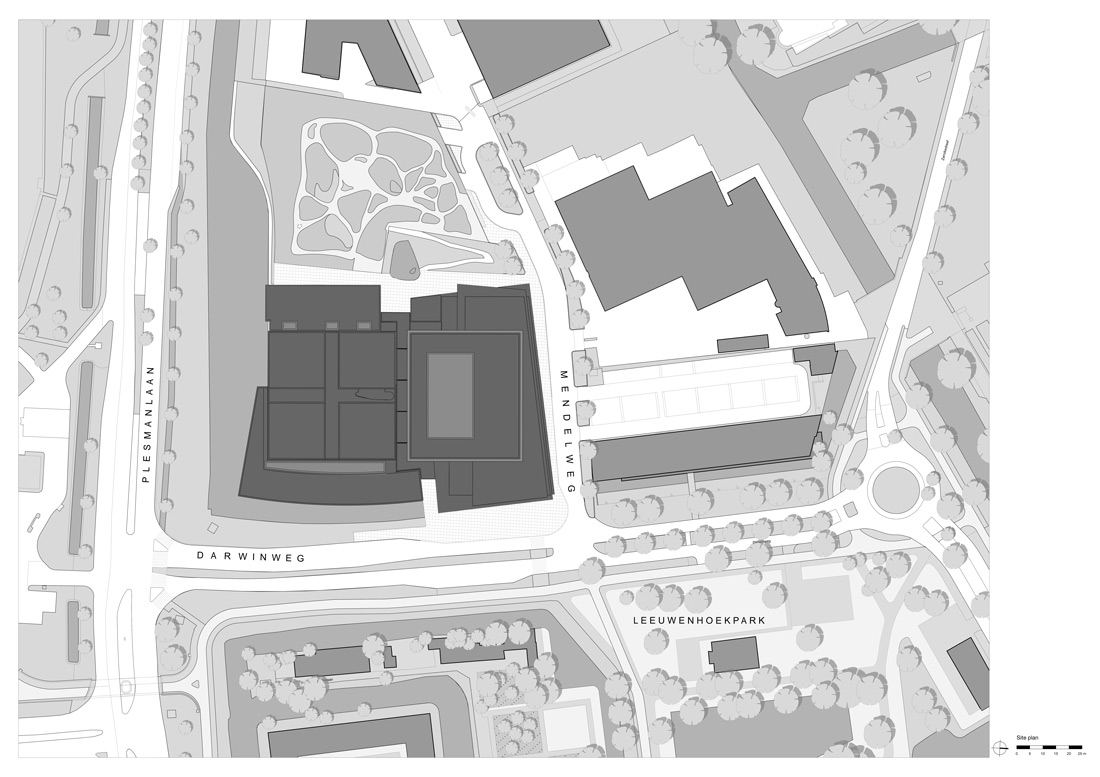 Credits
Architecture
Neutelings Riedijk Architects; Michiel Riedijk
Client
Naturalis Biodiversity Center
Year of completion
2019
Location
Leiden, The Netherlands
Total area
38.000 m2: 20.000 m2 new built and 18.000 m2 renovation of existing building
Photos
Scagliola/Brakkee
Project Partners
ABT BV Ingenieursbureau, Aronsohn Raadgevende Ingenieurs, Huisman en van Muijen, DGMR Raadgevende Ingenieurs, J.P. van Eesteren, IC ULC-Kuijpers, Neutelings Riedijk Architecten Hollandse Nieuwe, Studio Tord Boontje, Oeter Beton, Comflor, VBI, Holcon BV, Steenhuis beton, Mitsubishi Electric, Bakker Natuursteen, Assen, Michels parketvloeren, Alkondor Hengelo B.V., AKS Lifting Equipment B.V., MHB Netherlands, FSB B.V., Harryvan Interieur, Hoogezand, Philips, Zumtobel, Etap, Lumen, Lumen, TDE, Warema, Suncolor
Related posts
Powered by