The project consists of the reconstruction of part of a canteen space into a multifunctional hall for cultural events in one of the most prestigious high schools in the city of Varna. Over the years, the school has been re-located several times, until it eventually was settled in a building built on a standard project in the 70s. It has been decided the building being remodelled following the needs of the school.
Work on the project begun in 2013 on the initiative of the school administration. The project passed through a lot of efforts in the search for investors and programs. Following the help of former alumni and the active promotion of the idea by school administration, in 2019 the Varna Municipality included the project in its budget and completely funded the construction of the hall.
The hall provides a capacity of 380 seats with additional space for people with disabilities and areas for easy reach. The key aims of the planning team are several: the newly designed body remaining visuallyconnected to the main school building and the interior to be easily transformed and become well-fitted for the various functions for which it will be used.
Despite its relatively low budget, the new hall is known for its remarkable acoustics , thanks to the specific shape of the facades and ceiling, the interior wooden cladding and full professional consultation with acoustic engineers. The long walls on both side facades are manufactured of metal bearing frames which are placed at an angle in order to achieve better acoustics and include natural light indoors without direct solar light reaching the stage . The density of both indoor and outdoor cotton insulation, 10 cm and 5 cm respectively, gives high degree of noise insulation which allows the hall to be used while surrounding regular classes are going on.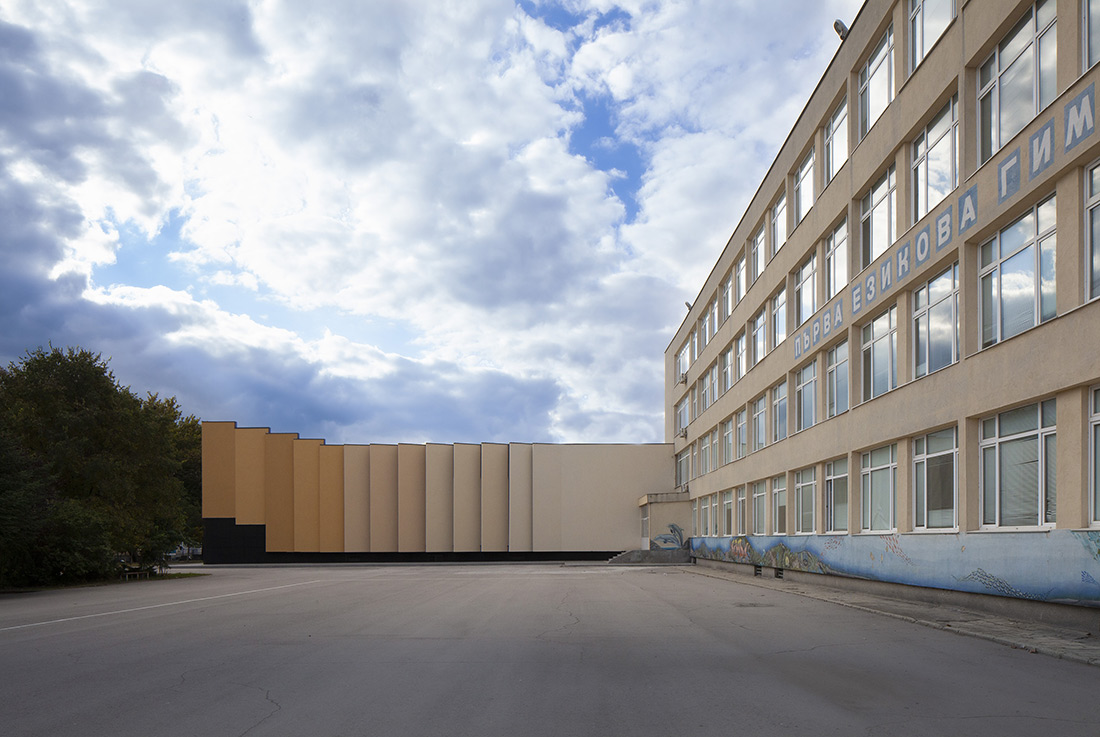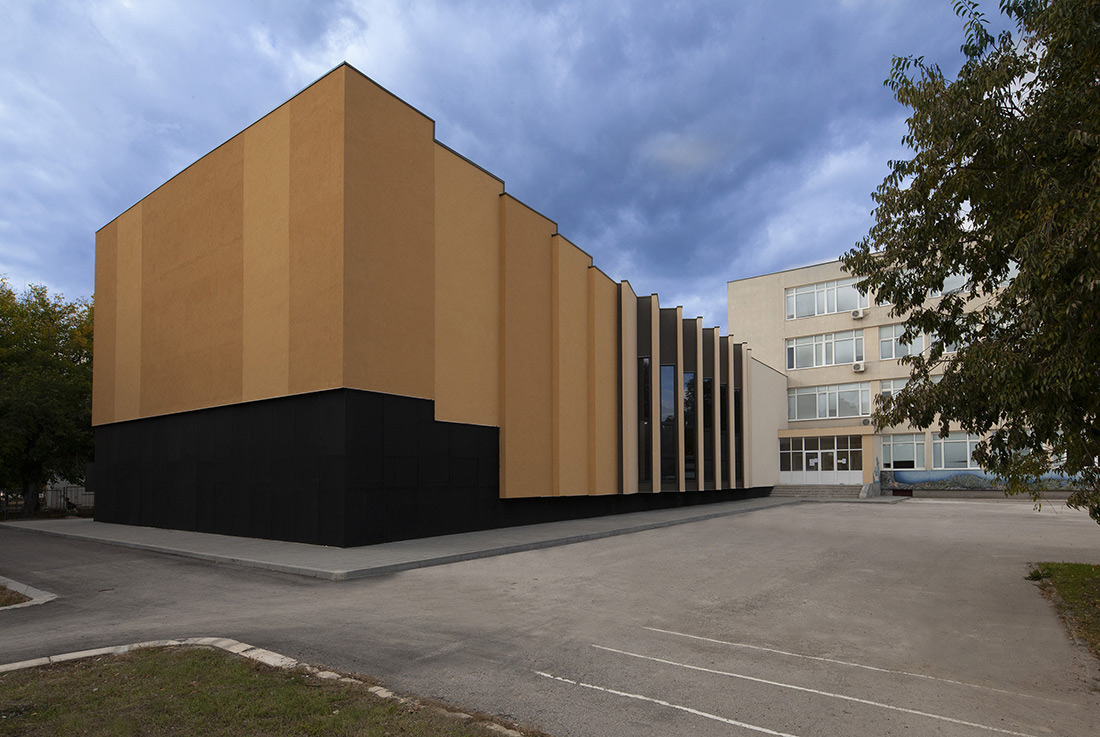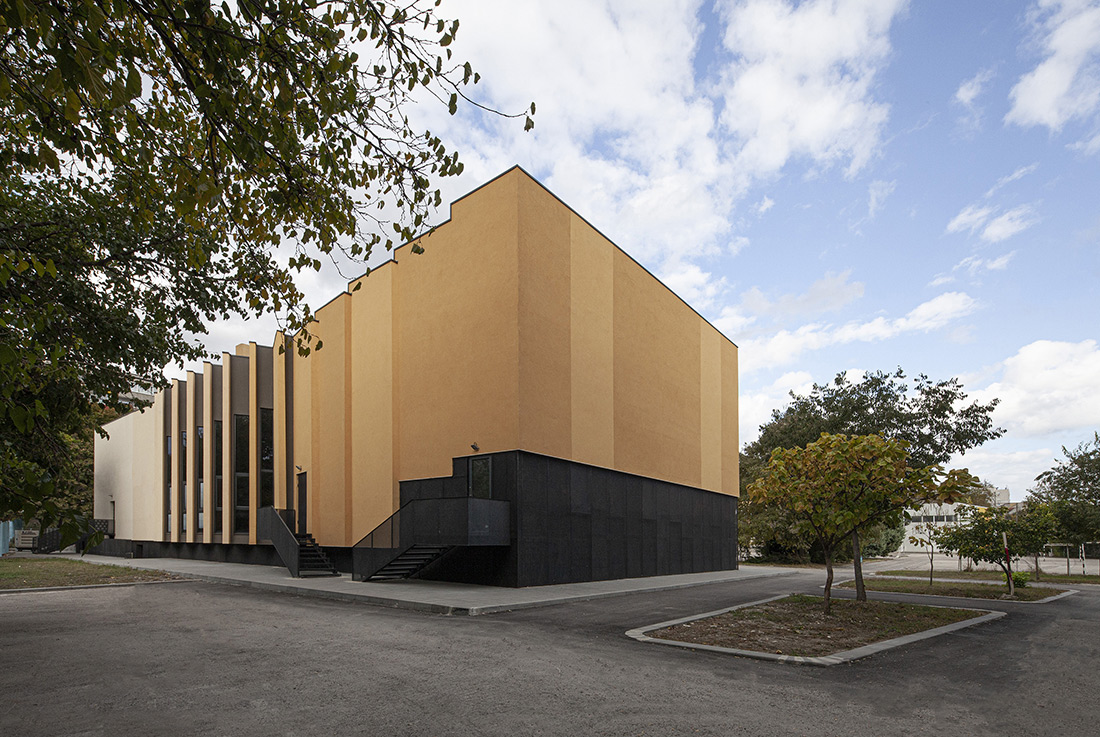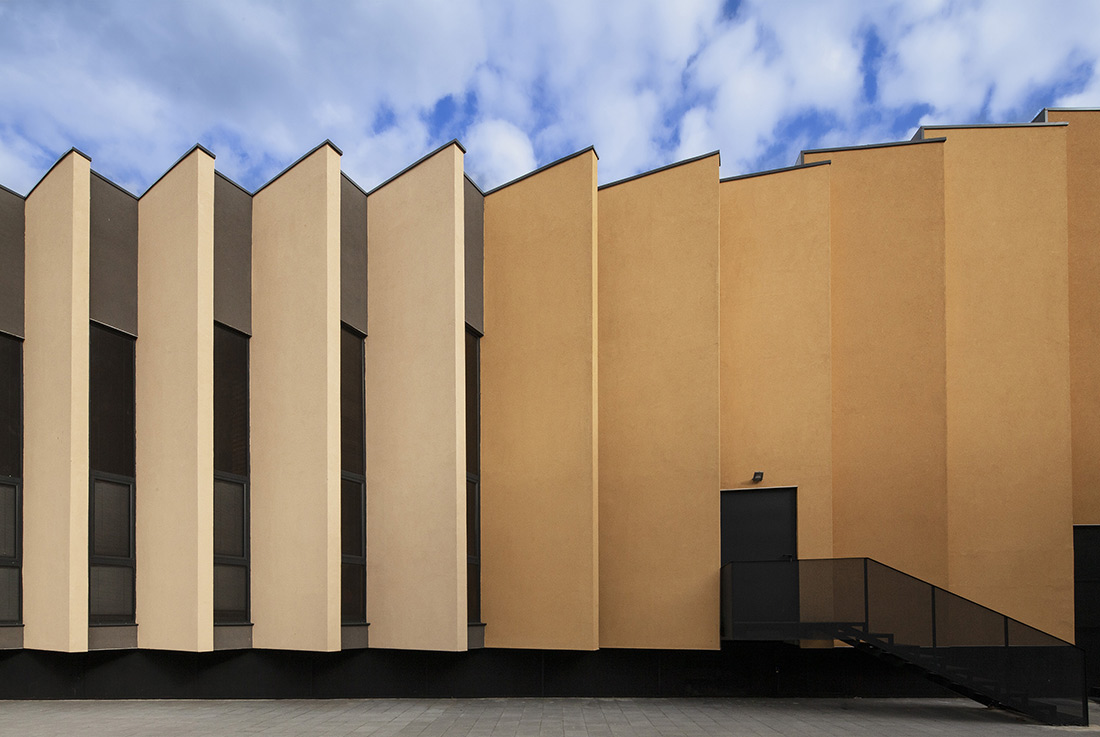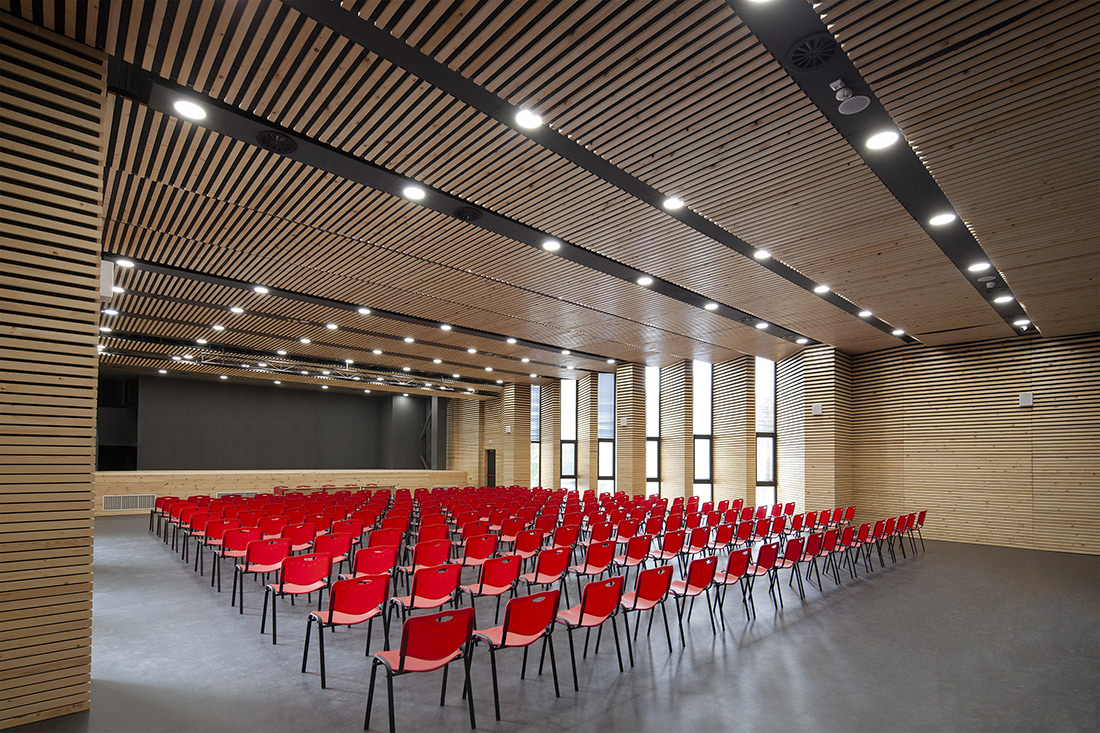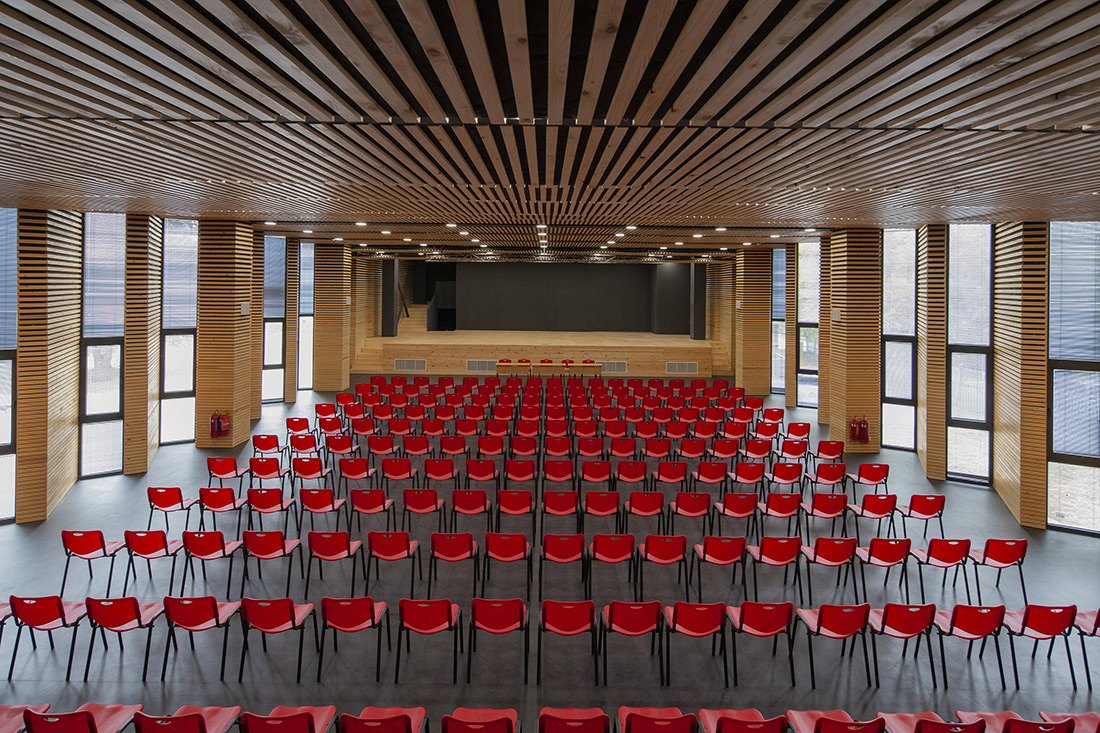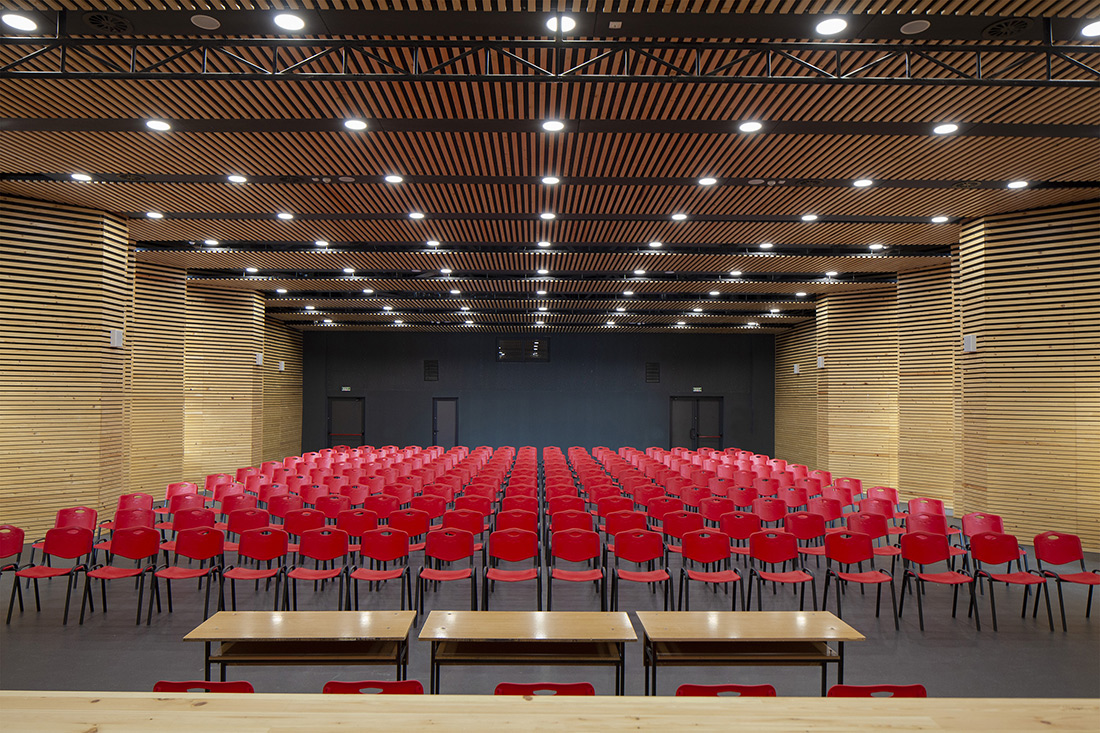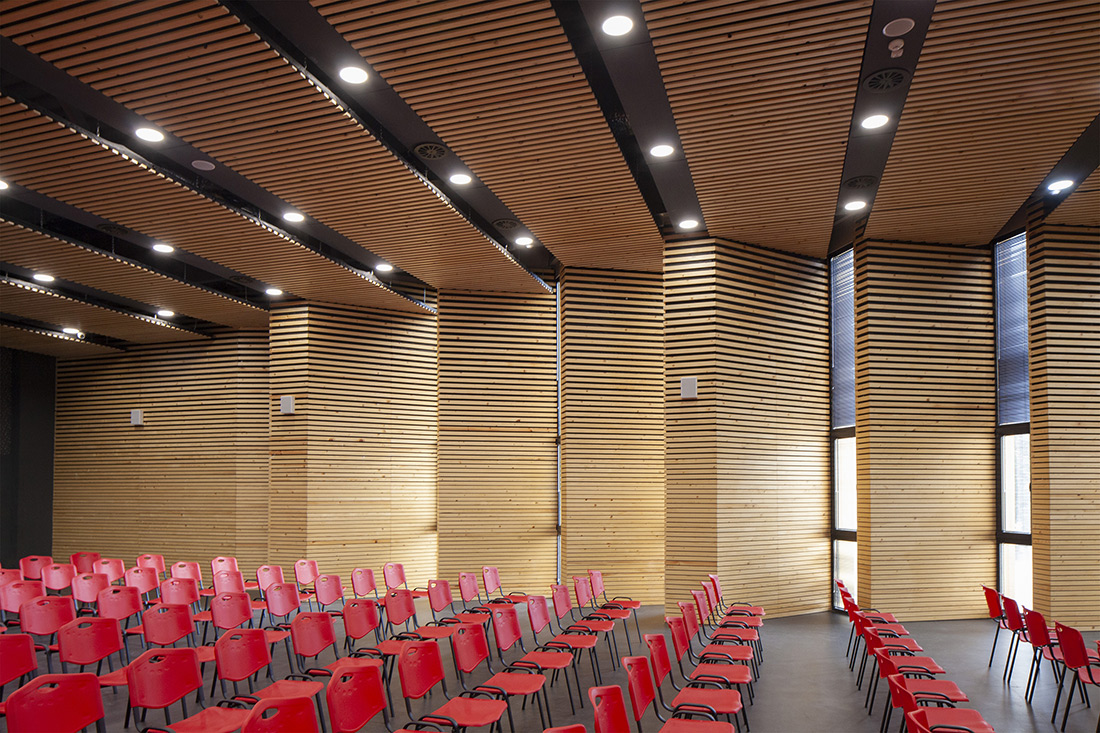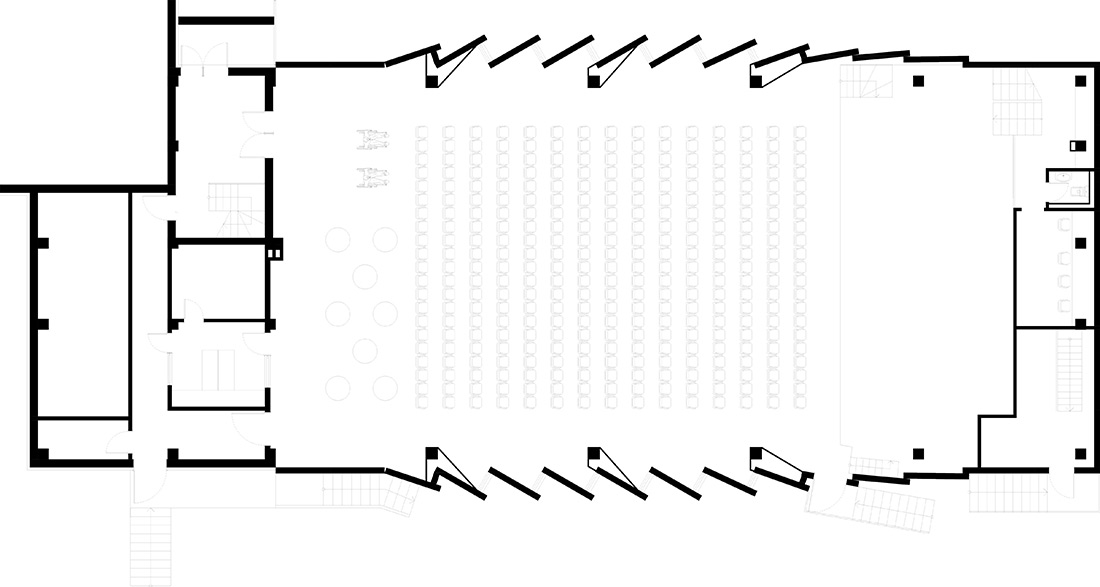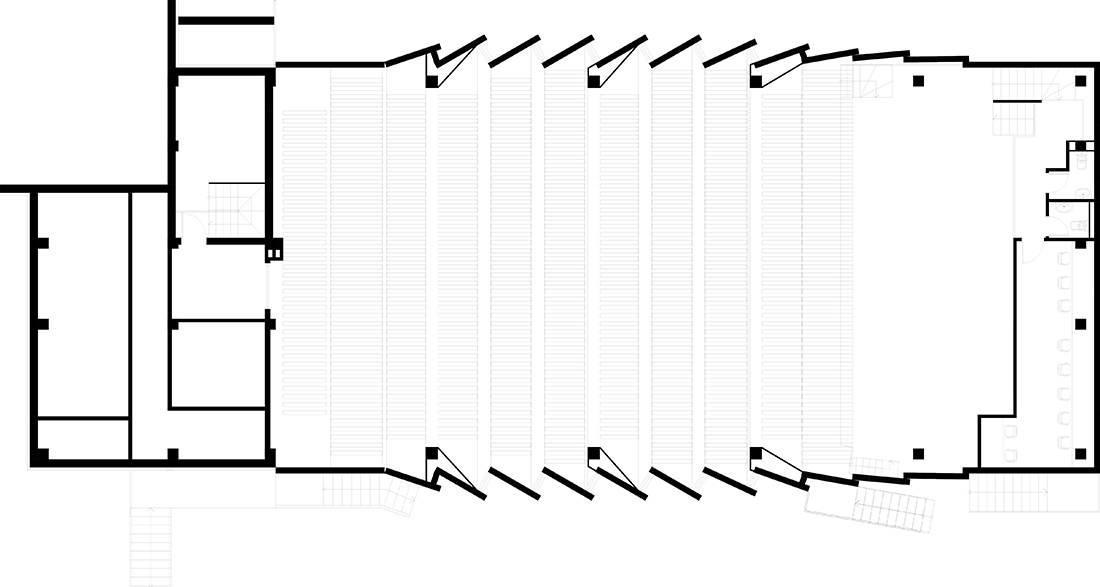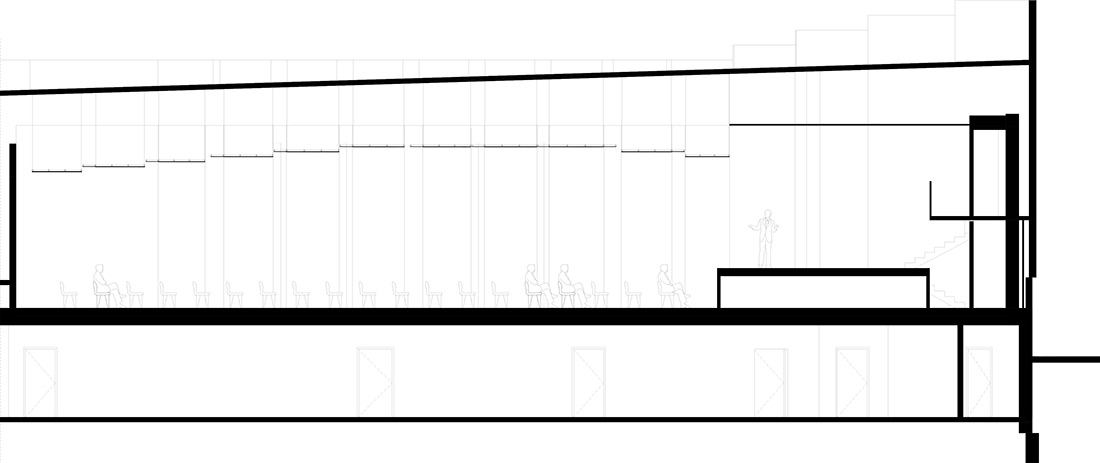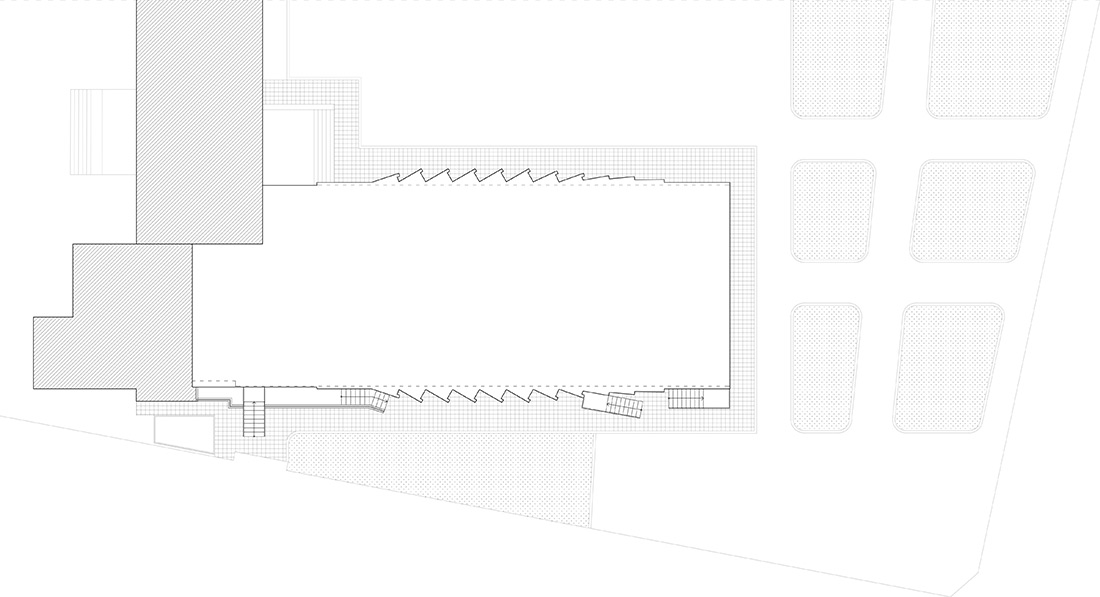 Credits
Architecture
E-Arch Studio; Galina Baleva, Martin Hristov
Client
Varna Municipality
Year of completion
2020
Location
Varna, Bulgaria
Total area
595 m2
Site area
14.221 m2
Photos
Martin Hristov
Project Partners
Related posts
Powered by