Formally framed operating units
Industrial enterprises, wholesale markets and municipal utilities characterize the site of the waste incineration plant Pfaffenau next to the industrial "Harbour Freudenau". The challenge was to find a formal setting for the individual operating units including the biogas plant, the delivery hall, the waste bunker and the company's building, which meets high architectural standards and at the same time creates a pleasant working environment.
A dynamic and muscular shell
260 meters long, up to 100 meters wide and over 50 meters high: The characteristic, architectural form connects the various parts of the plant, which are extremely impressive in their dimensions, and gives them a closed framework. At the same time, the dynamic, muscular, all-integrating shell, made of 1.5 x 3 m large, orange, powder-coated metal panels, sets an architecturally striking landmark.
The transparently designed service and concierge buildings, oriented towards the city, form the entrance to the complex marked by a sprawling canopy. A glass-covered walkway leads across the entrance to the reception area of the plant, which also houses a variety of other spaces such as offices, training rooms, workshops and cloakrooms. The heart of the building is the over three levels extending atrium, which serves as a representative reception area as well as an important distribution point.
Rough appearance, attractive working environment
Contrasting the industrial and rough appearance of the technical facilities, a pleasant atmosphere was created by designing an attractive route guidance, manifold vistas and charming lighting moods. The carefully selected, minimalistic materials and the conscientious detailing give the plant a noble appearance. The goal was to combine technology and logistics within a complex architectural staging and create an architecture that is not only as a visual sign to the outside, but also an attractive, stimulating and appreciative working environment.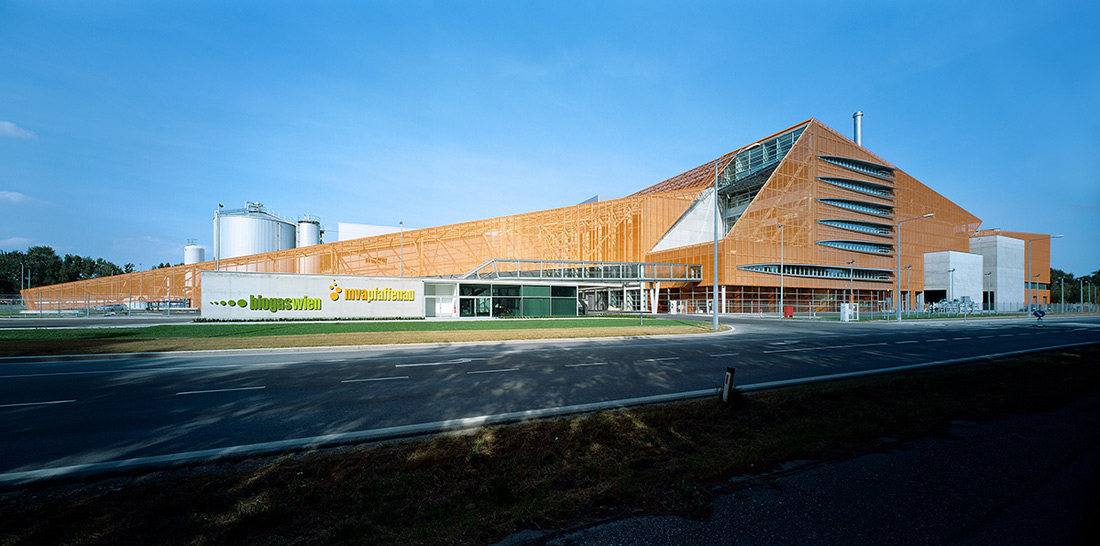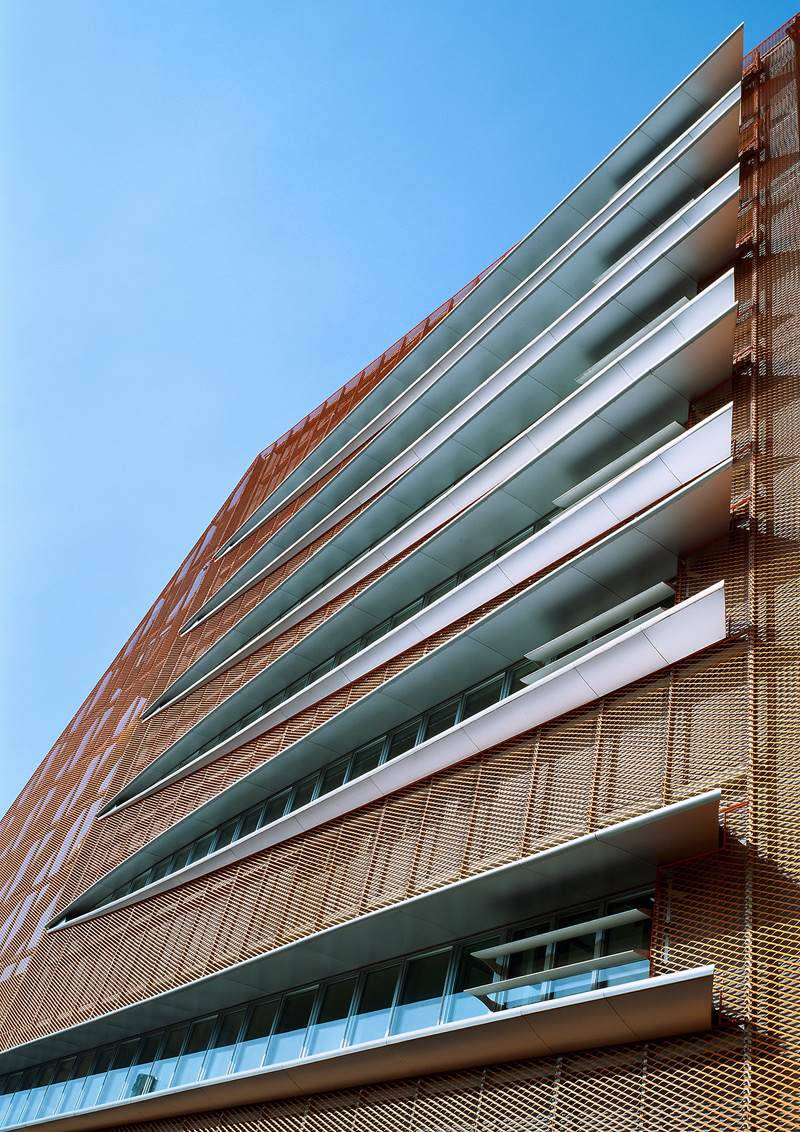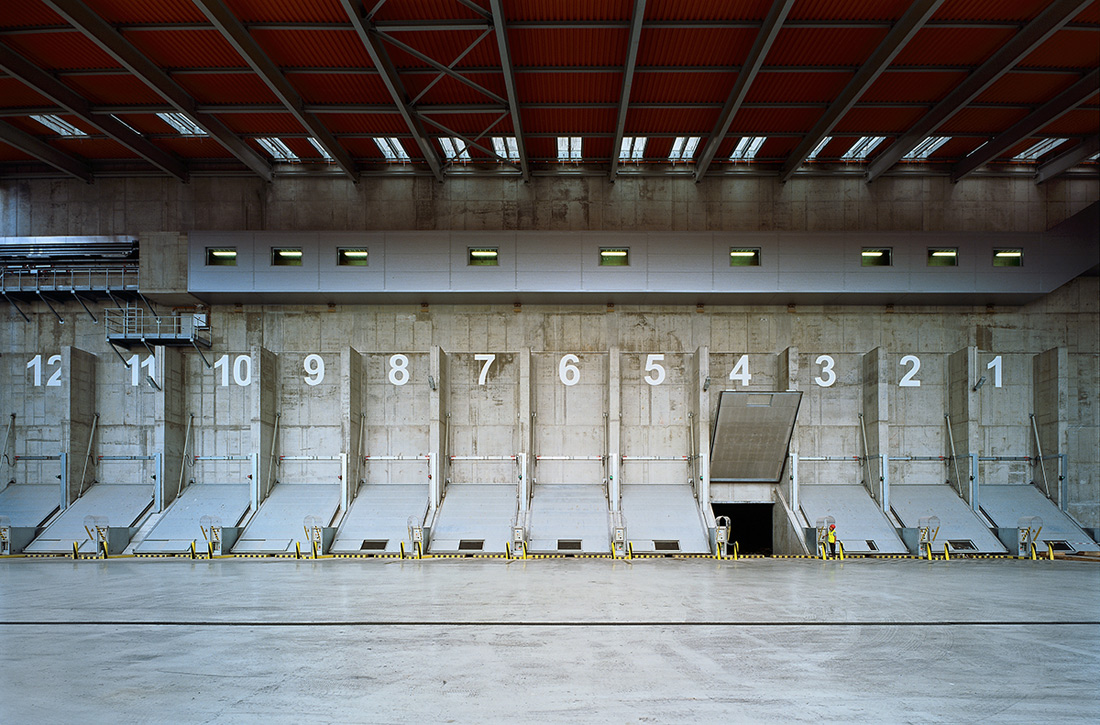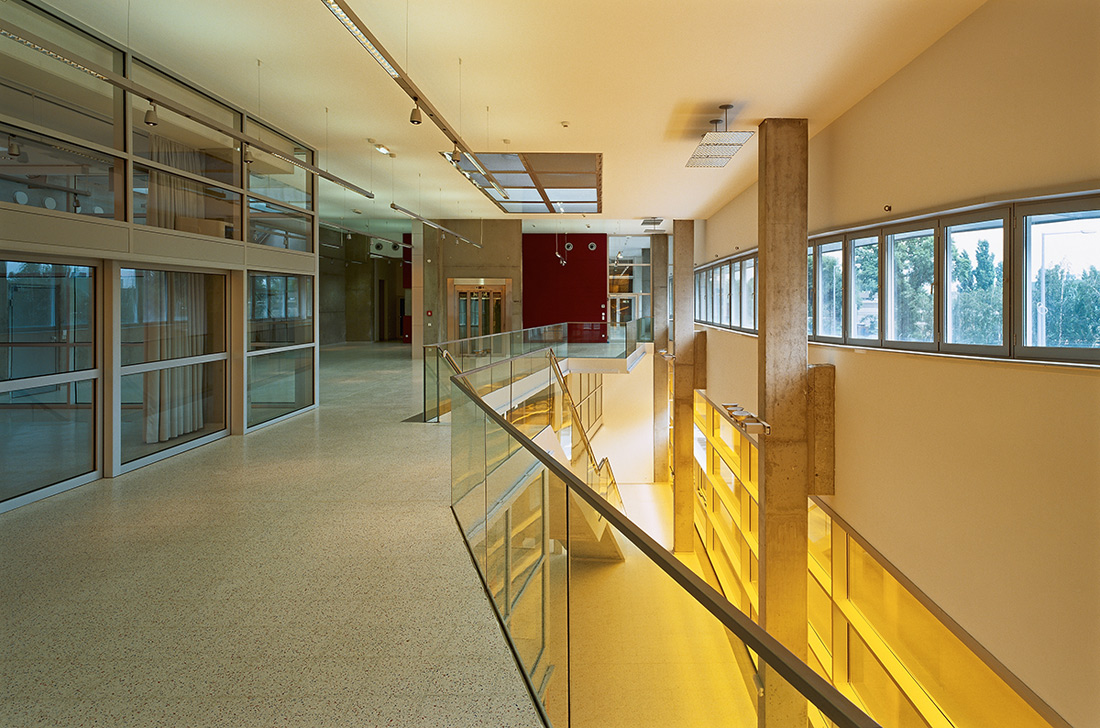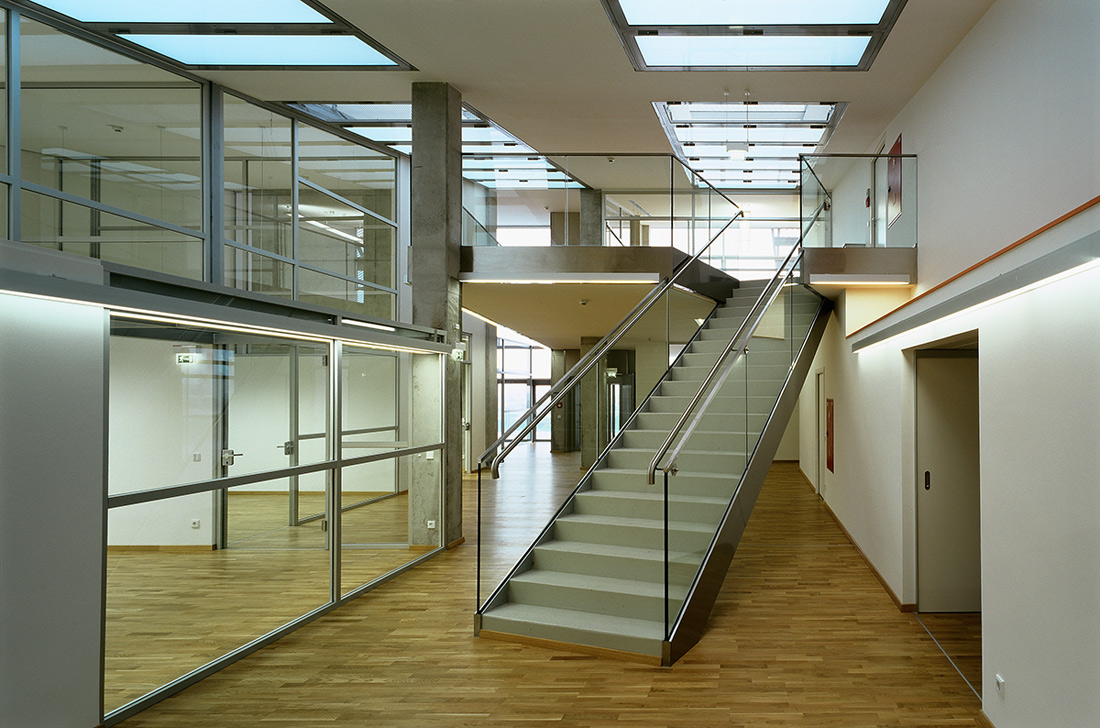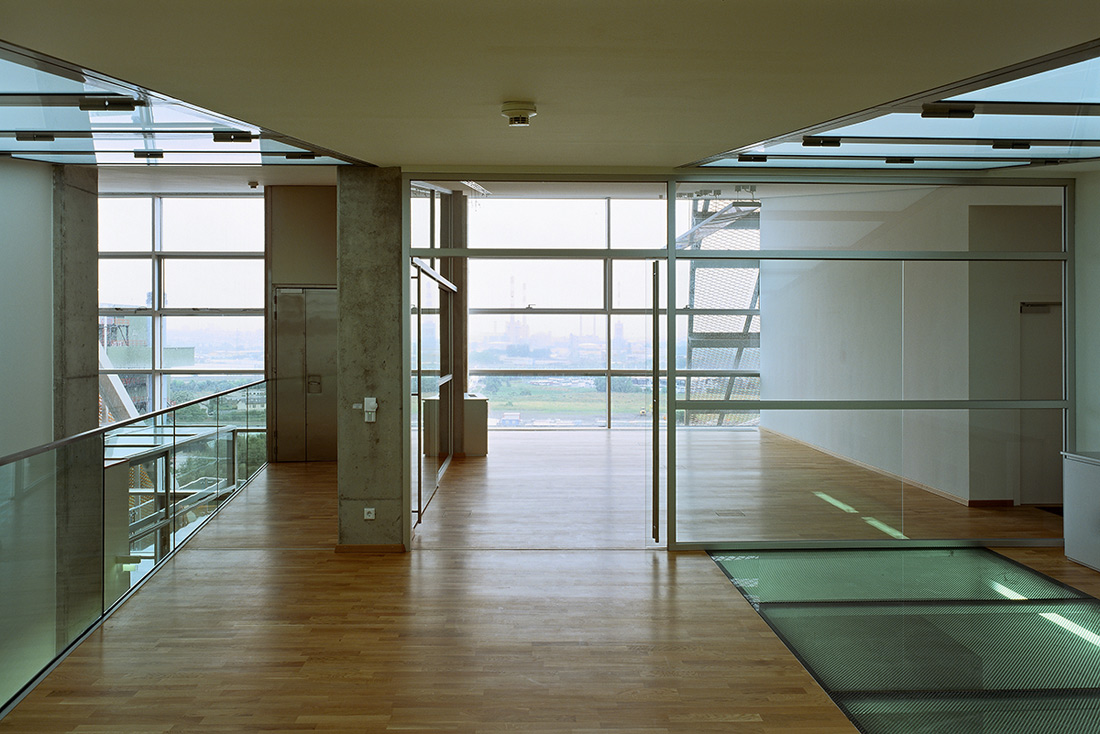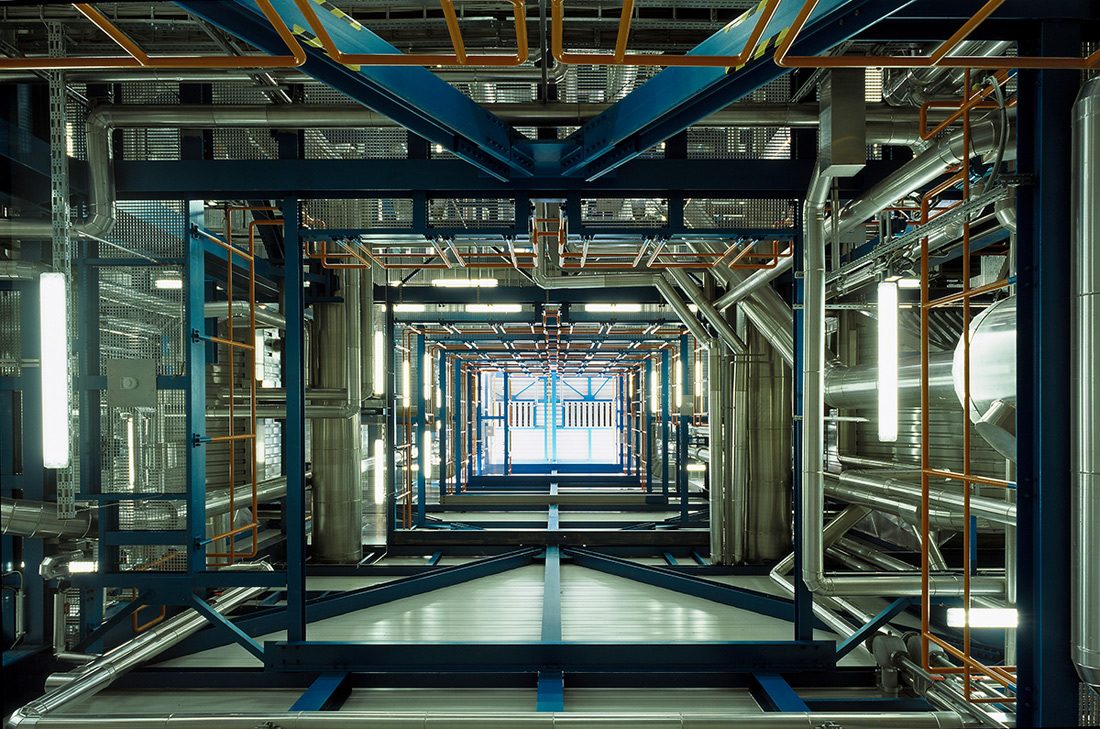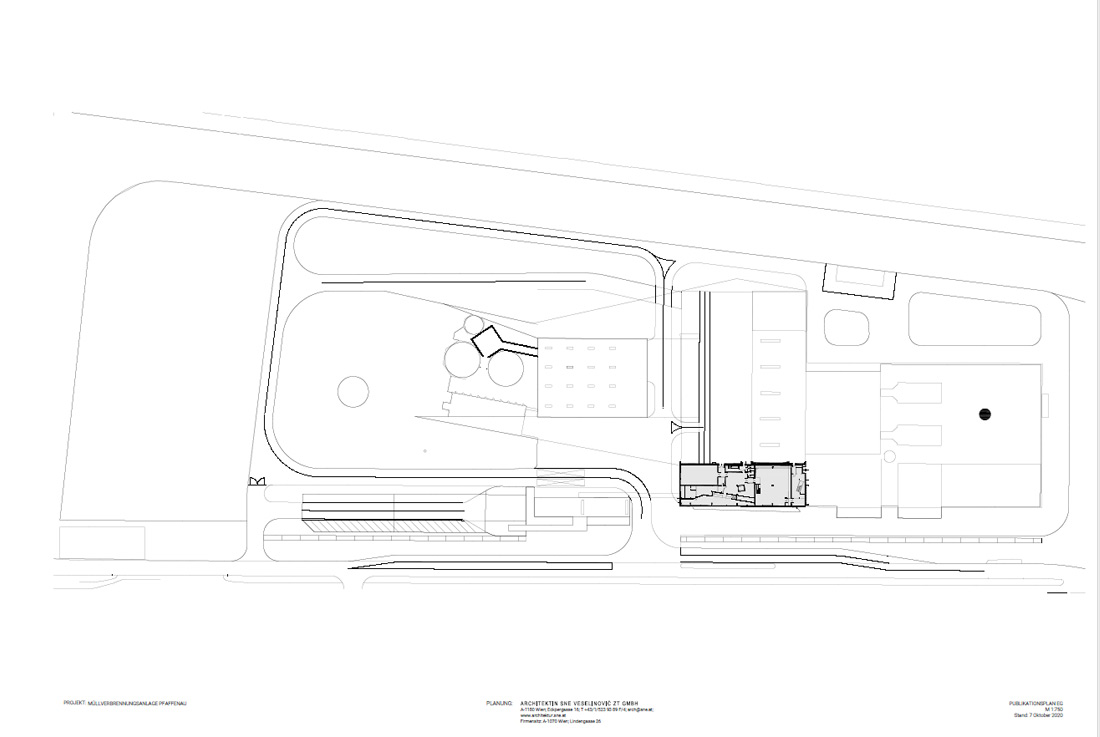 Credits
Architecture
Syndicate Veselinovic–Resetarits – Gmeiner-Haferl
Client
Wiener Kommunal-Umweltschutz-Projektgesellschaft
Year of completion
2003-2008
Gross Floor Area
19.250 m2
Net Useful Space
14.100 m2
Flats
164
Photos
Rupert Steiner
Related posts
Powered by