MOVI is a movable furniture system for daily living space conversion which provides an innovative solution for furnishing small urban spaces. By maximizing usability, it preserves valuable living space without the loss of comfort.
By simply moving a set of cabinets with use of contemporary electrical solutions, the transition from living to sleeping area is made possible in less than 30 seconds. The MOVI system is combined with other transformable furniture to further enhance the space saving functionality. In the "day setup" Pop up kitchen PIA is in use. During the transformation to nighttime use, the cabinet elements are moved to the side of the kitchen, and the sofa becomes a bed.
Some of the most important benefits of MOVI are the multipurpose use of space, space saving and lower energy consumption due to heating and cooling. MOVI was created with sustainability in mind throughout the entire process of production, packaging and waste disposal.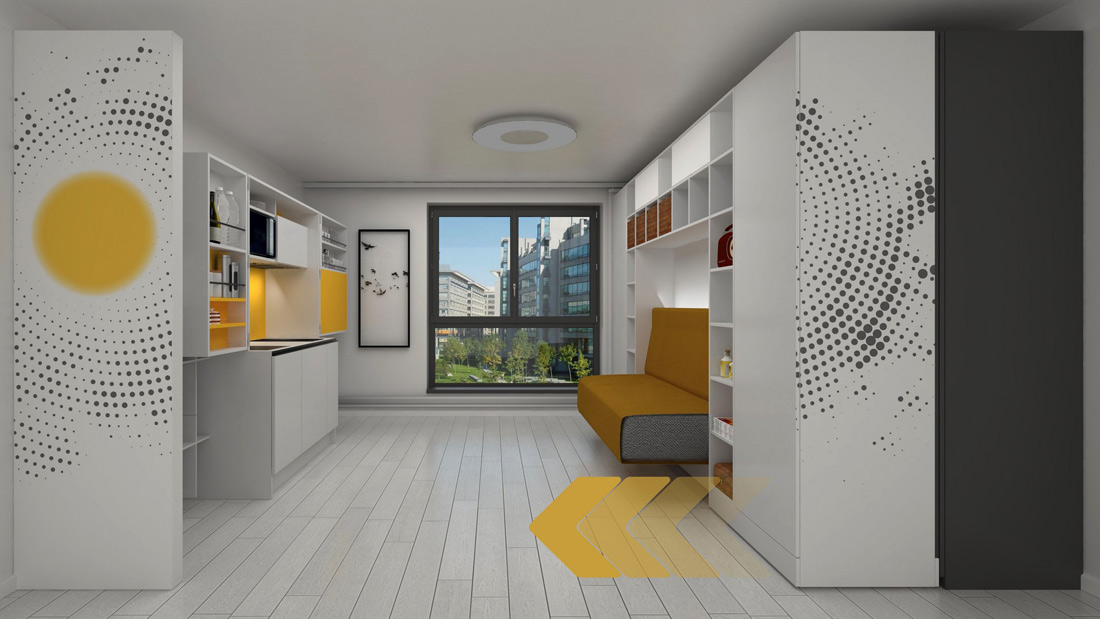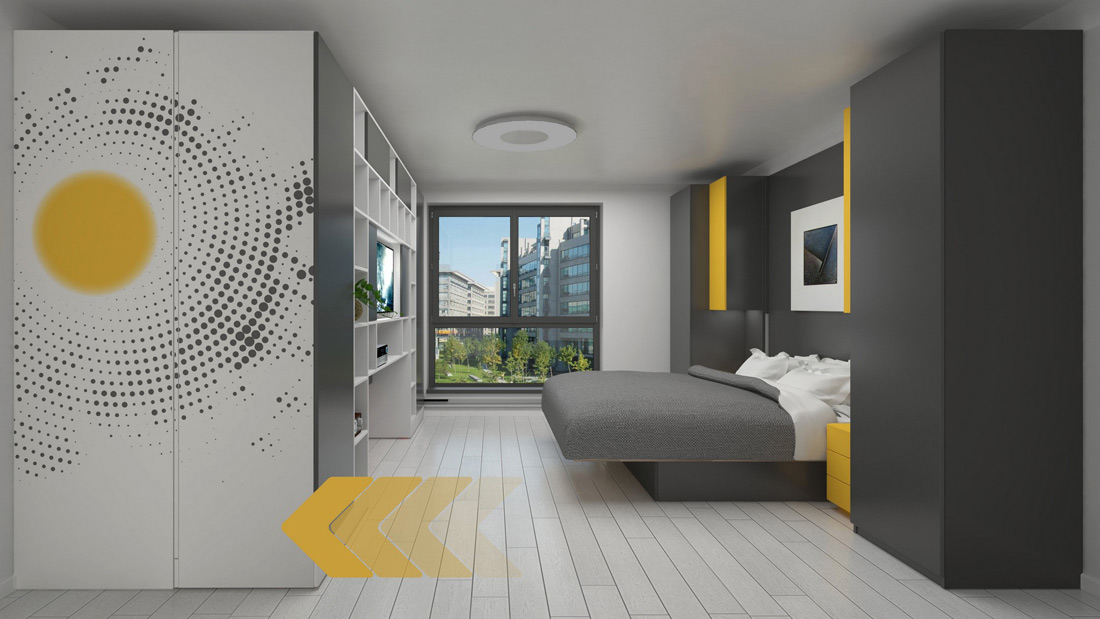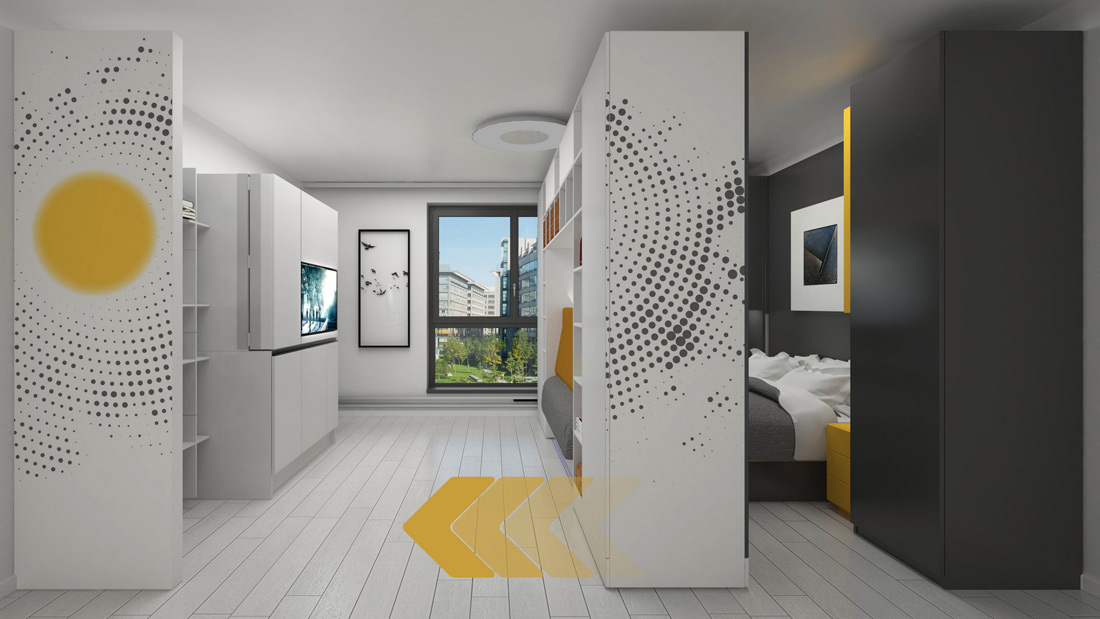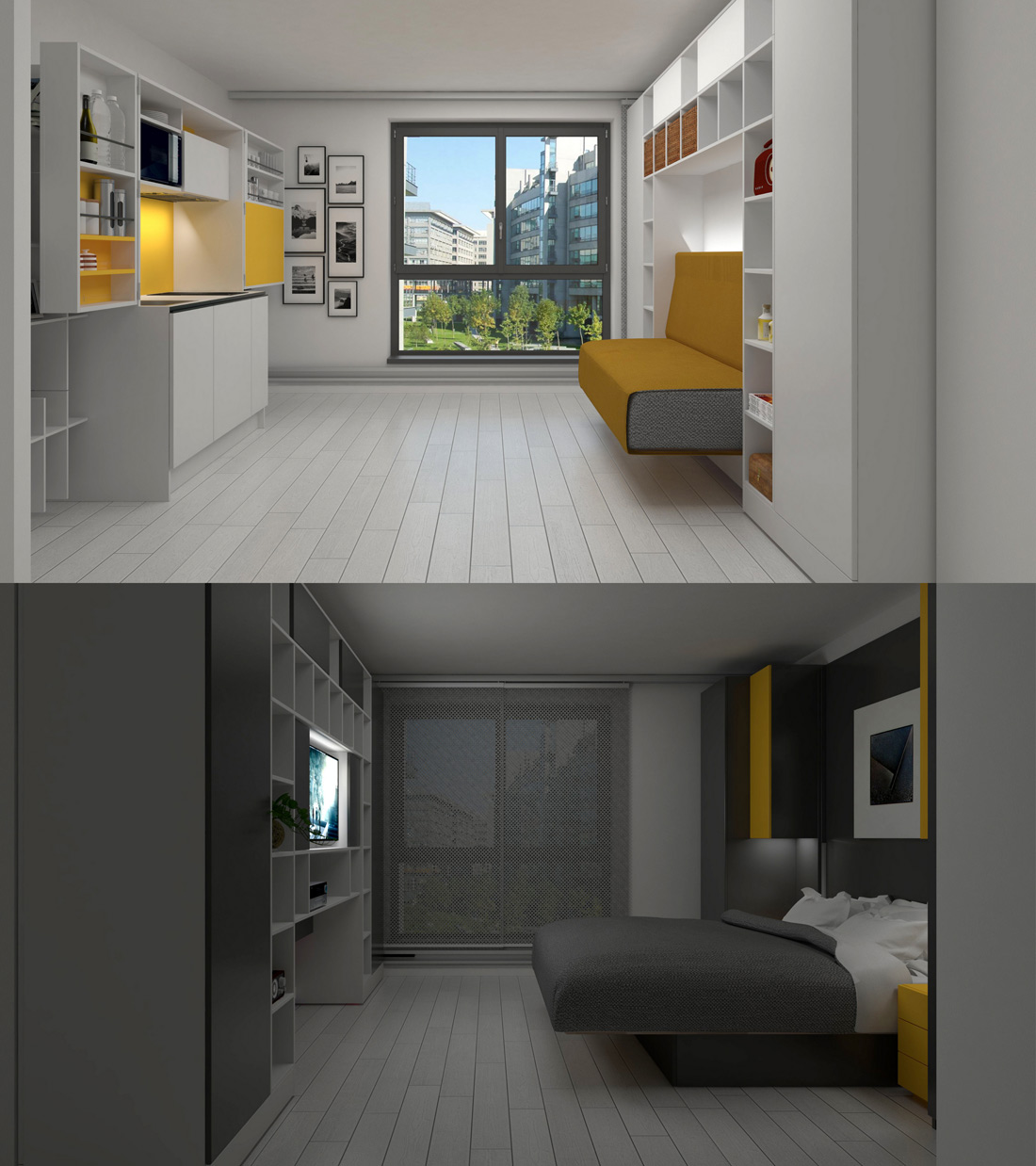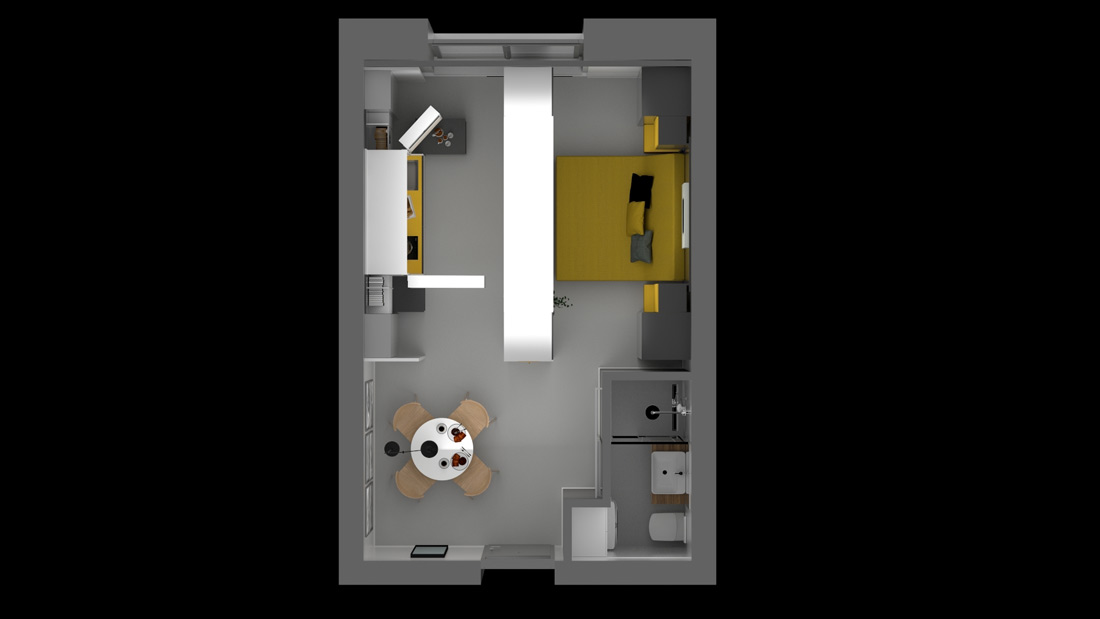 Credits
Design
Darko Špiljarić for Dizz Concept, Croatia
Manufacturer
Dizz Concept, Croatia
Year of production
2018
Related posts
Powered by