First look at this deck clearly assigns an association to the construction of a high bridge. Hence the name of this piece, Bridge. (`most` is a bridge in Serbian language).
As each bridge is distinguished by elegance, slenderness and strength, this Bridge is distinguished by similar characteristics, along with the one that the real one does not own, and that is exceptional comfort.
It originates from a "cloudy" cushion, which clearly follows the contour of the Bridge construction by intercepting it, and consists of several layers of memory foam and a highly elastic HR sponge.
The beautiful and dynamic elements of the construction of this deck which are noticeable by looking at it from the front or back, are rectangular carriers that connect lateral frames that, with their different sizes and harmonic series, give some kind of melody to the design itself. Although it is believed that this sculptural piece requires an extremely large space to be displayed monumentally, it is possible to place it in spaces of "normal" size, in combination with a sofa and armchair, instead of a classic corner set.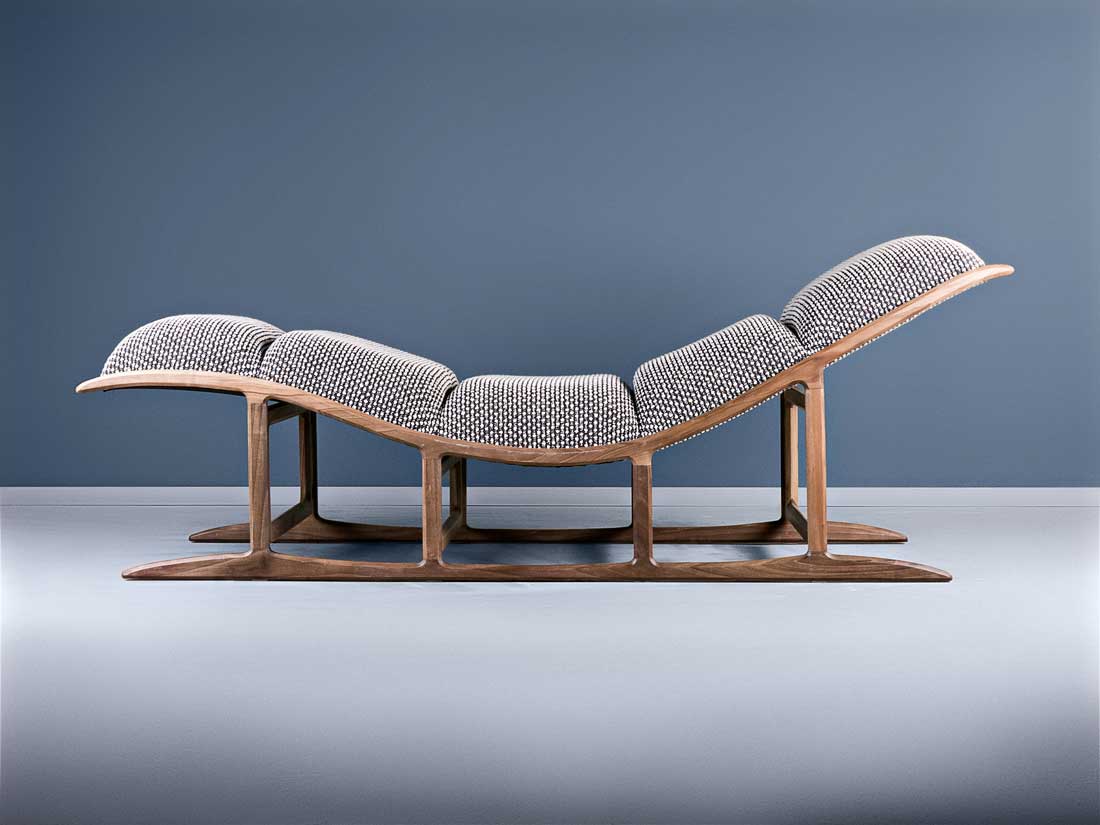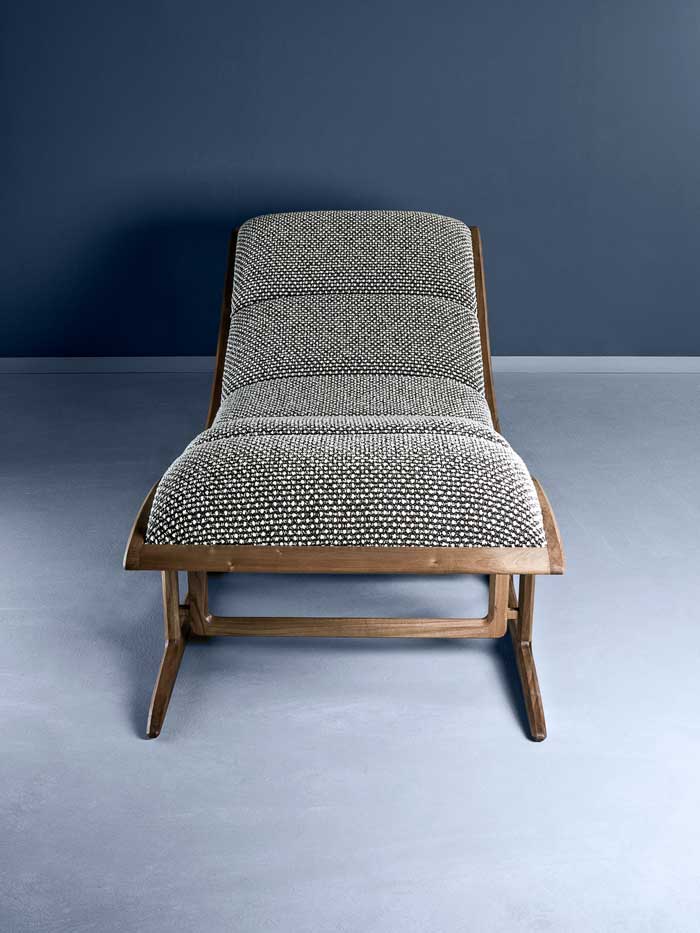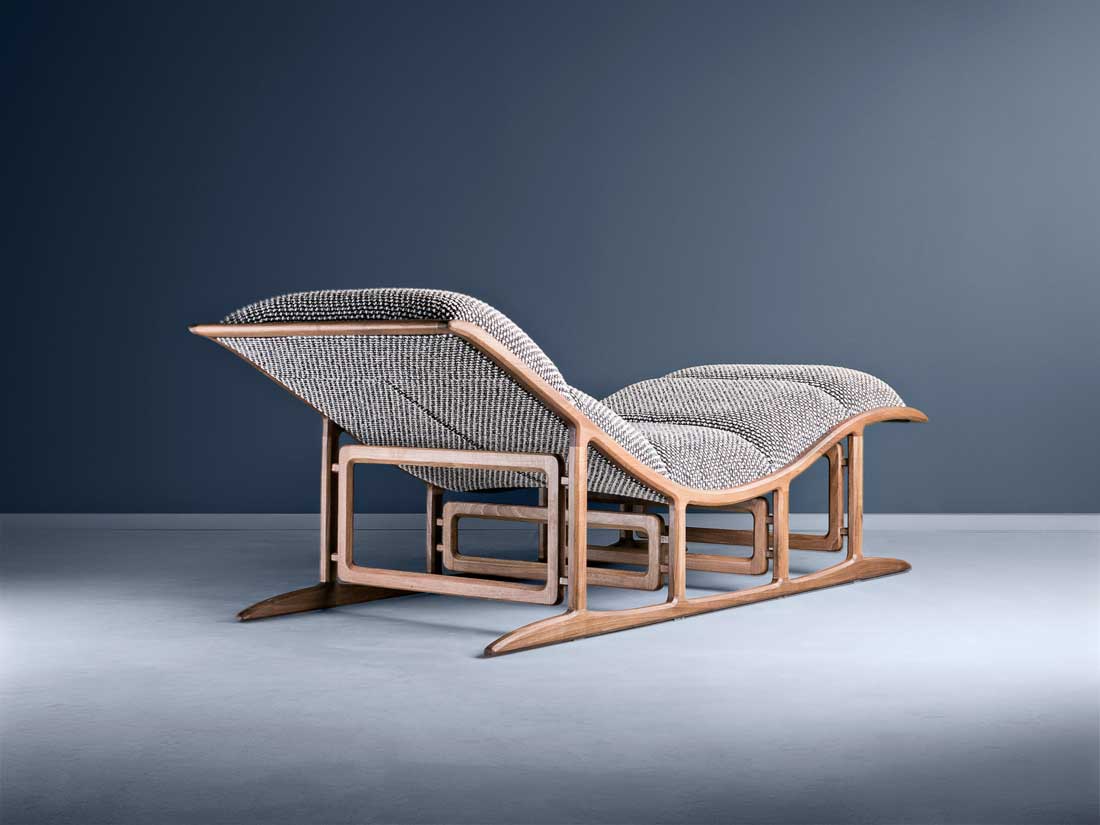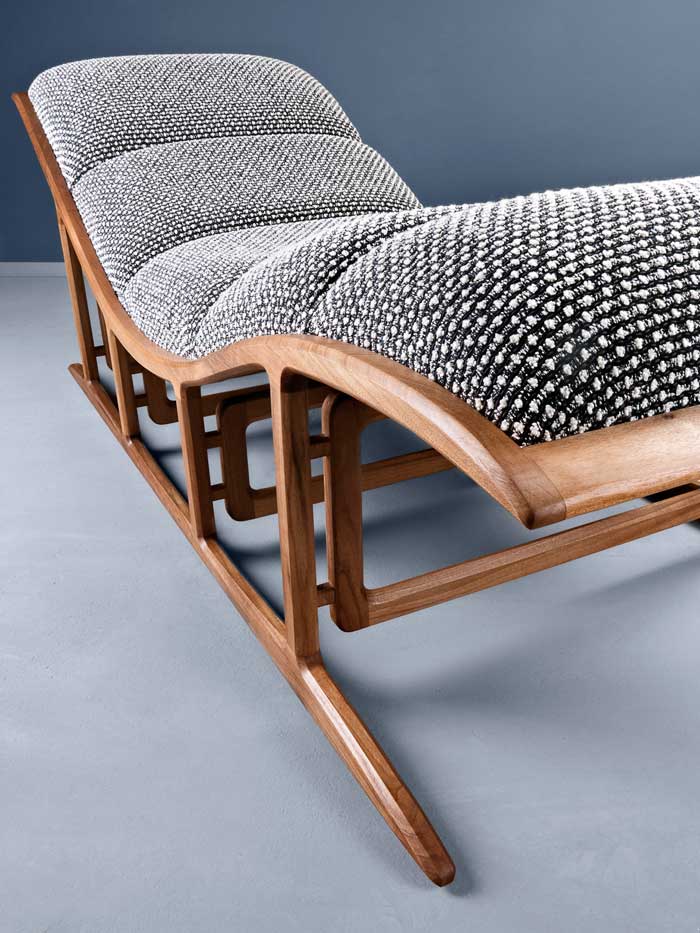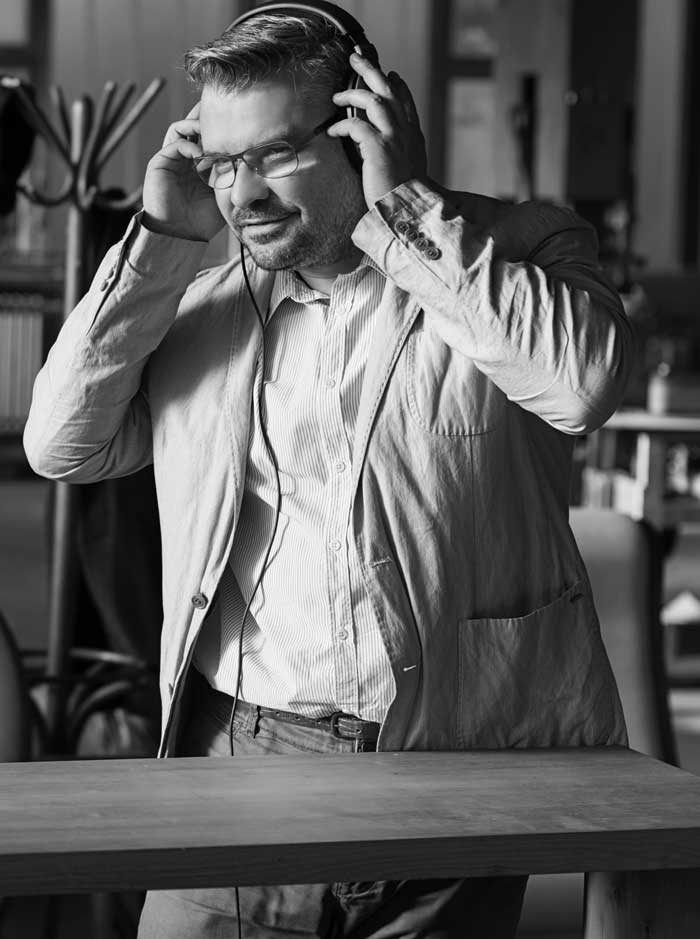 Designer: Aleksandar Ugresic – U`gre
About producer:
Hookl und stool is a young company from Belgrade which is engaged in the production of original, functional and high quality furniture, lighting and decorative objects for different purposes.
Hookl and Stool combines modern design, traditional crafts and innovative technologies which results in attractive and outstanding products.
Hookl und Stool cooperates exclusively with talented designers who understand and share our design philosophy and passion in order to provide products intended for both residential and commercial spaces for public purposes and high aesthetic categories.
Hookl und Stool aims to position their collections on foreign markets by establishing cooperation with new distributors and design stores, architectural bureaus and interior designers, as well as to expand their offerings to the "outdoor" and "contract" programs.
The furniture that is manufactured is made of carefully selected types of solid wood such as European walnut, oak and ash.
Besides quality wood types as a basic element, all other materials used in the production process, such as the most diverse materials for upholstery, thick saddle leather, profiled steel elements and hand blown glass, are followed by a high level of quality and finishing.
The principle of production is such that the products are made in limited series and that each individual piece is made by one craftsman from the beginning to the end in order to achieve a strictly controlled process of production and high finishing process of each single piece.
Our craftsmen use only natural waxes and oils for finishing and high quality wood impregnation.
Through its collections as well as individual pieces, it offers a wide range of furniture for seating, tables and chests of different sizes and purposes, beds, lamps and other accessories.
In order to achieve this, Hookl und Stool works with designers and subcontractors in accordance with the brand's philosophy, combining crafts with contemporary design, using traditional artisanry and innovative techniques, joining massive wood with metal, glass, leather, fur, concrete…
FILE
designer: Aleksandar Ugresic – U`gre
Producer: HOOKL und STOOL doo,
Country of producer : Serbia
Year of production: 2017
Text provided by the authors of the project.