MOORNITURE is a cow-inspired furniture that is a natural "storage space" due to its large stomach and especially due to the udder with milk in it. The udder and its contents are in this case shifted to a new – smiling level. Udder appears in the form of a bucket for ice and serves to the practical cooling of (alcoholic) beverages.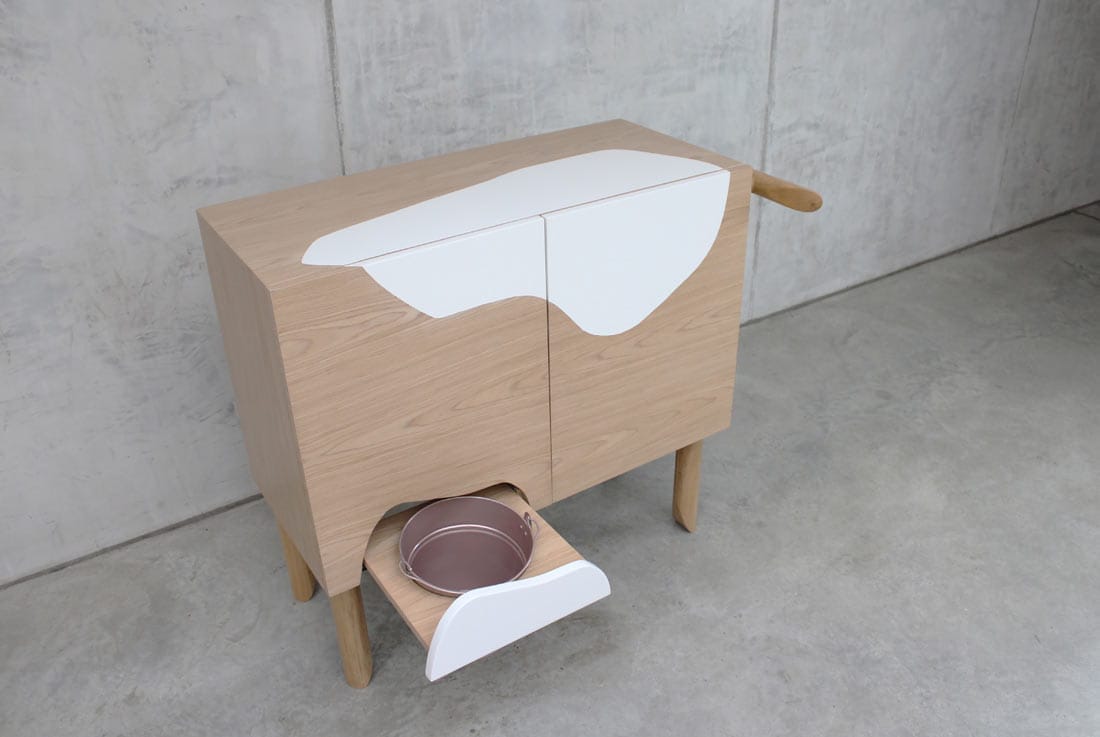 Stylized legs, horns and white spots also refer to the cow. Removing of the bucket and opening of the door by touch are parallel to the milking or petting the cow. This oak set consisting of a bar cabinet and a side table (calf) is an element that complements the interior and at the same time is a functional and useful furniture.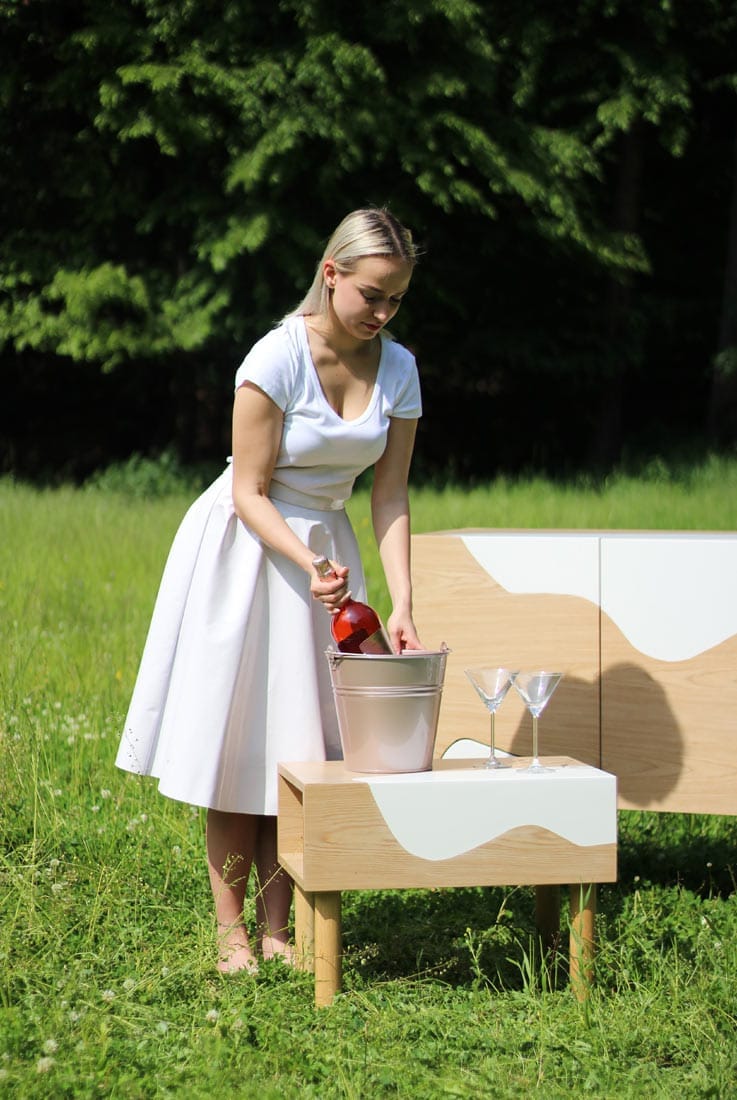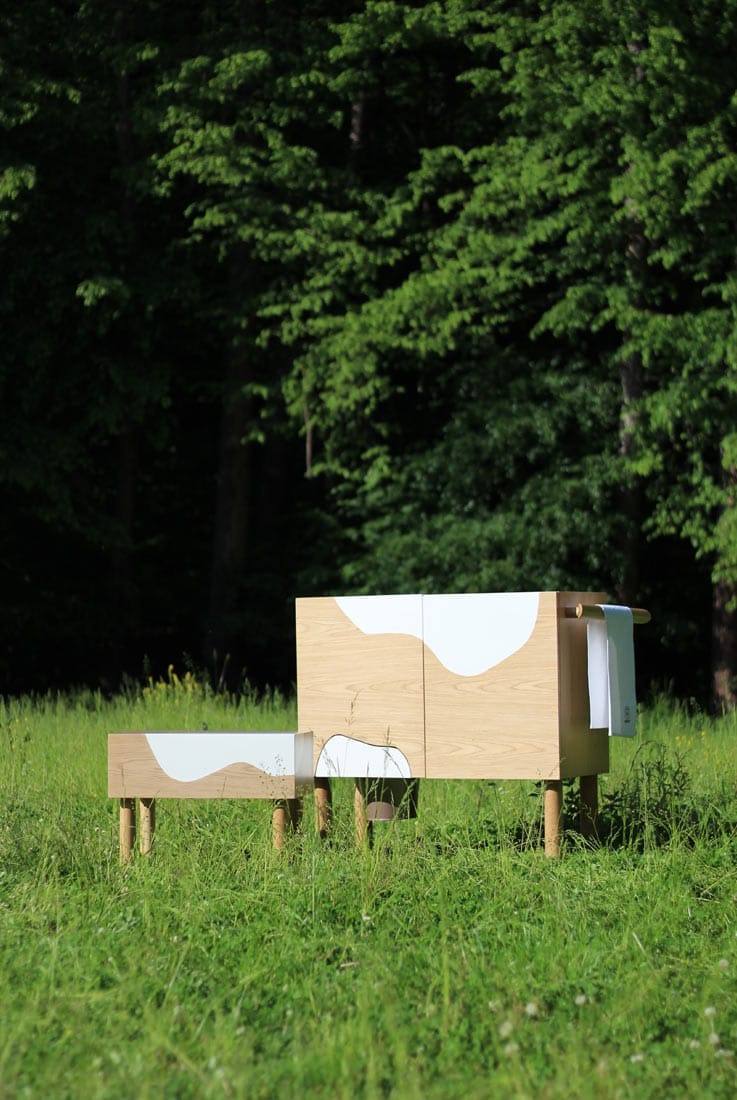 MOORNITURE meets the criteria of an emotional and friendly design that creates a relationship between the user and the product. It also refers to the coexistence of livestock and humans.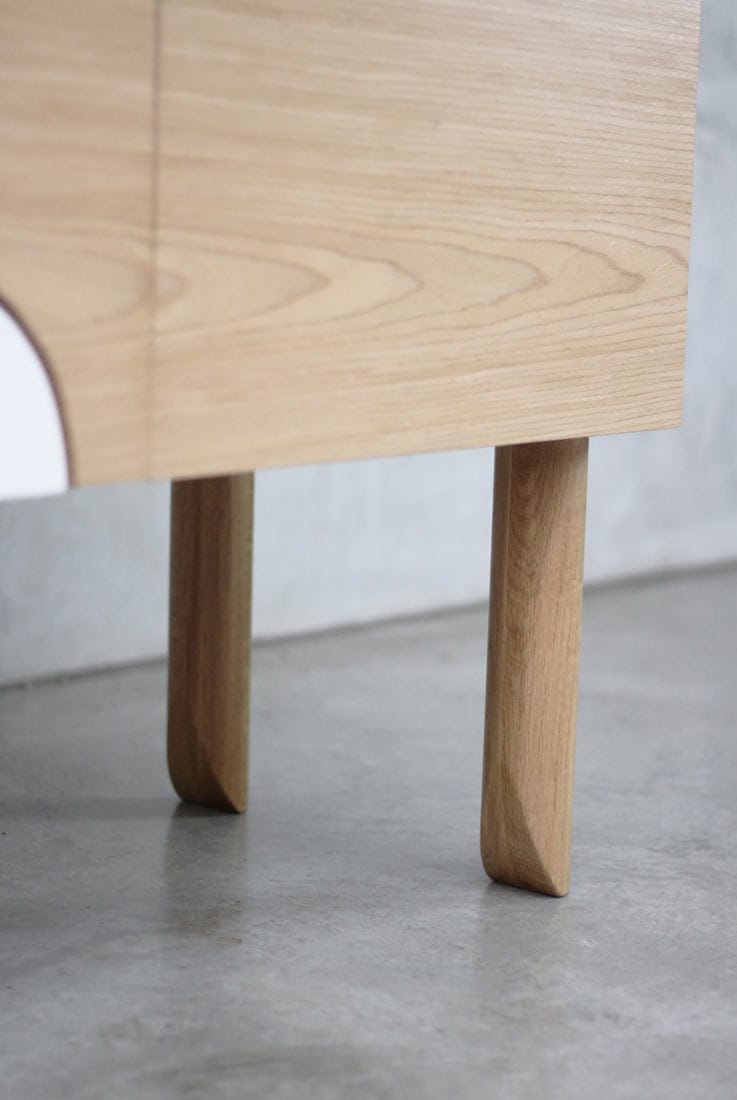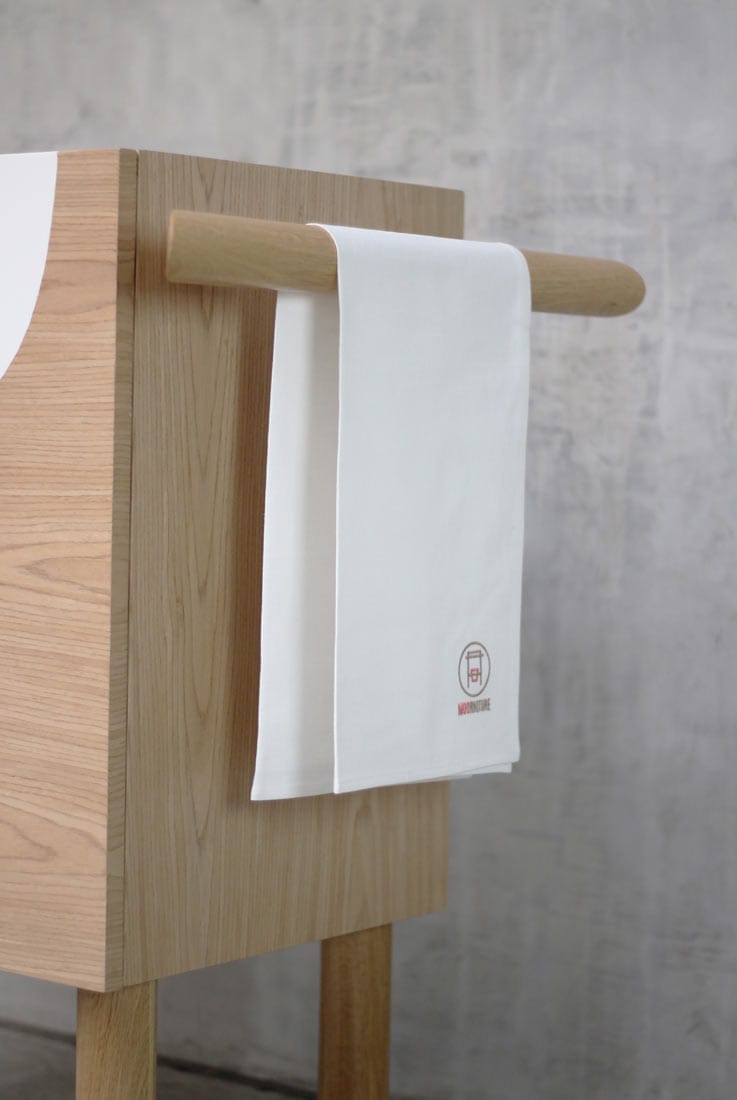 FILE
Design: Jana Lukčová
Producer: We Make from Wood, Jana Lukčová
Country of producer: Slovakia
Photos: Jana Lukčová
Year of production: 2016