Momò Bellavista is a tourist-accommodation module immersed in the splendid beech forest of Monte Generoso, in Switzerland. It represents a private, intimate and collected experiential container, in which guests can experience sensory contact with the forest and, during the night, the view of the starry sky. The module consists of an external, three-dimensional deck that extends suspended towards the forest: entirely made of wooden and metal prefabrication. The deck belongs to the actual cabin, a micro-architecture on 2 levels which can be accessed from the access ramp: on the lower floor a living area with a parametric design welcomes guests with a comfortable seat overlooking the fully glazed front wall overlooking the woods and the side wall, three-dimensional, which houses a linear bio-ethanol fireplace.
The parametric design of the interiors leads to the second level: a three-dimensional wooden top houses a comfortable double bed at the base of the visual pyramid overlooking the sky. The interiors are minimal and material; dominates in larch wood, in smooth slabs that define the internal three-dimensionality and communicate naturalness to the touch, sight and smell. The exteriors of the module are in natural oiled larch, a \'skin\' that covers the wooden supporting structure obtained with timber from certified forests and thermally insulated with certified wood fiber, coming from the recovery of processing scraps.
Momò Bellavista is conceived as an eco-system reversibly connected to the ground through innovative founding systems, that is steel connectors with dimensions appropriately calculated based on the geological characteristics of the host soil: in this way all the components can be imagined as having a zero footprint on the Landscape. , perfectly flexible in case of future transformation or disposal. The management of the internal micro-climate is guaranteed by the bio-climatic design which provides for a cross-ventilation system between the front window and the skylight at the top, so that the chimney effect of this technological micro-architecture always guarantees the well-being of its guests in a natural way. occupants.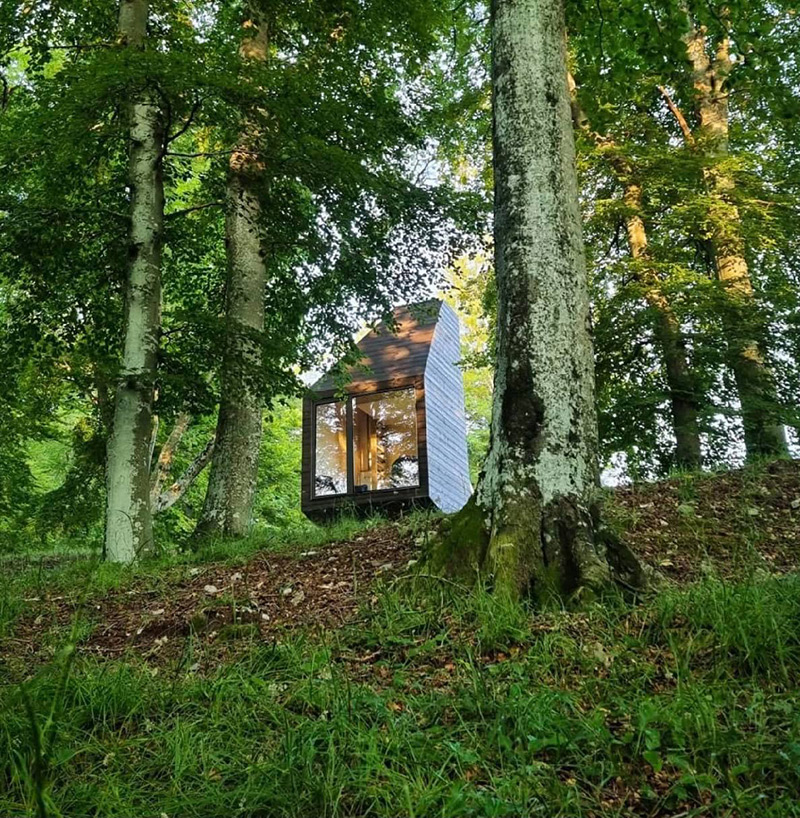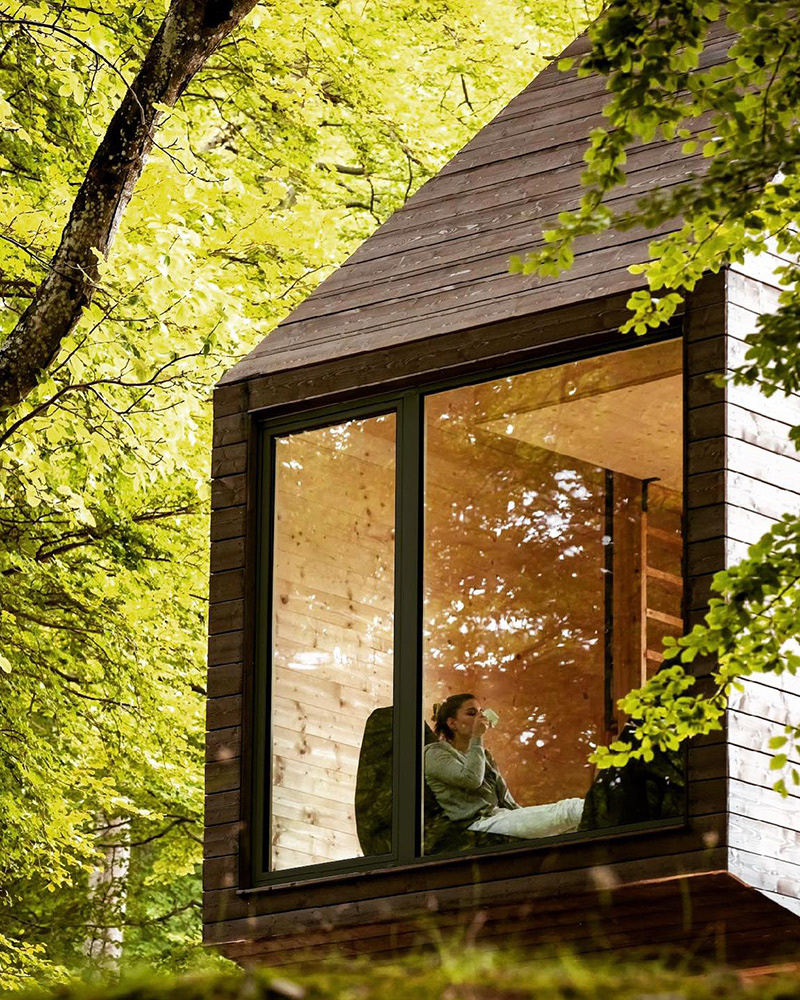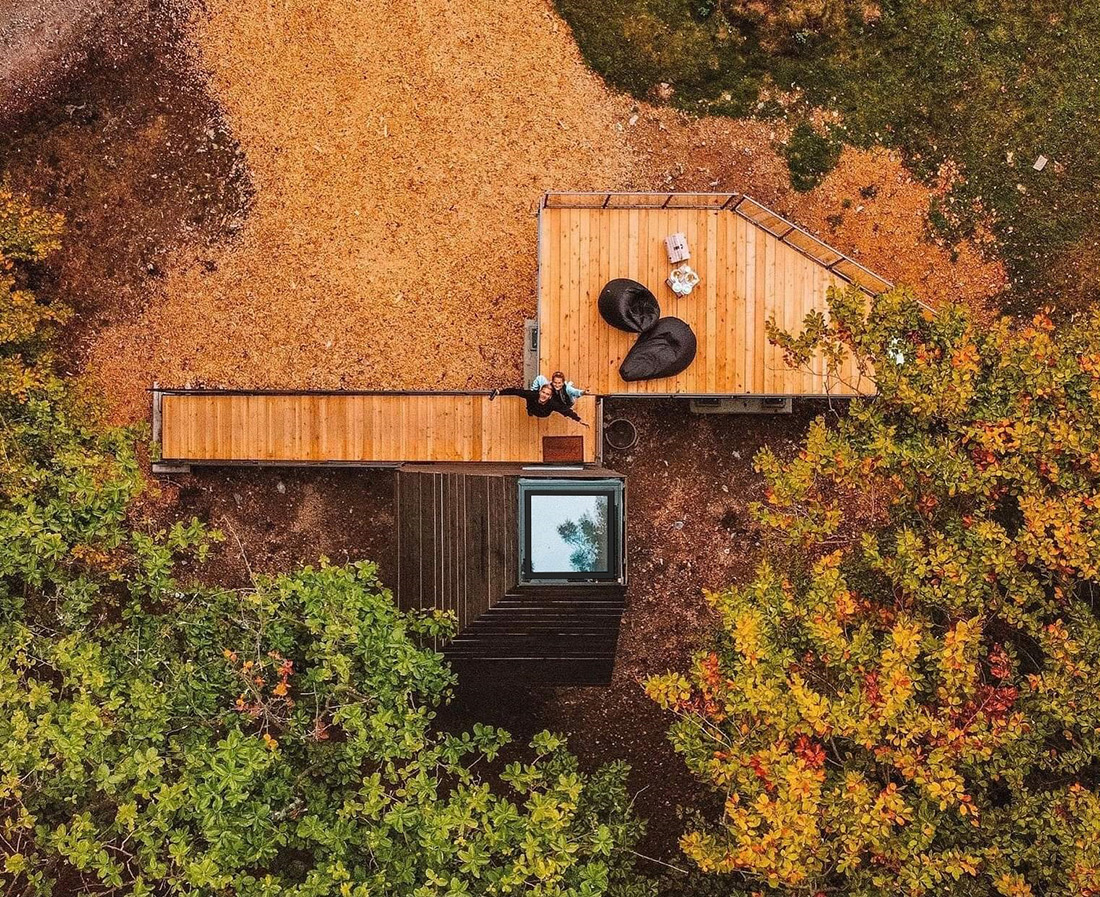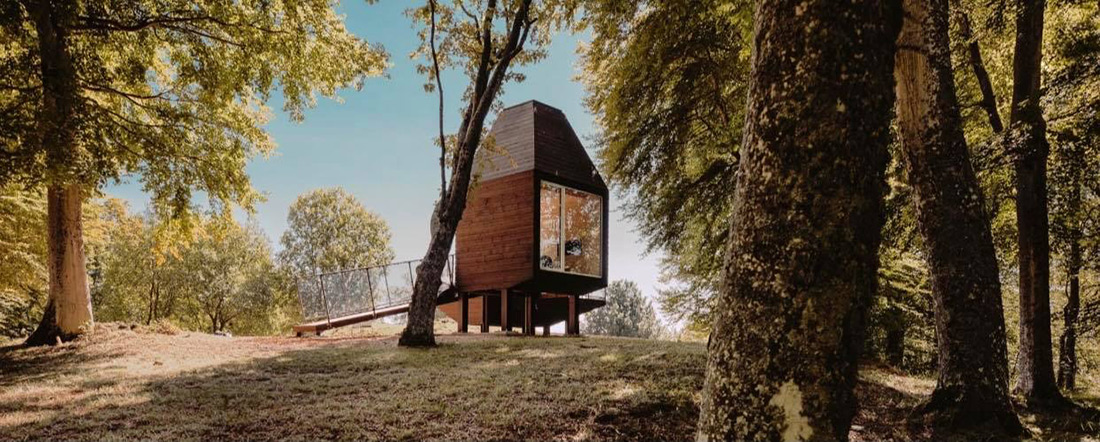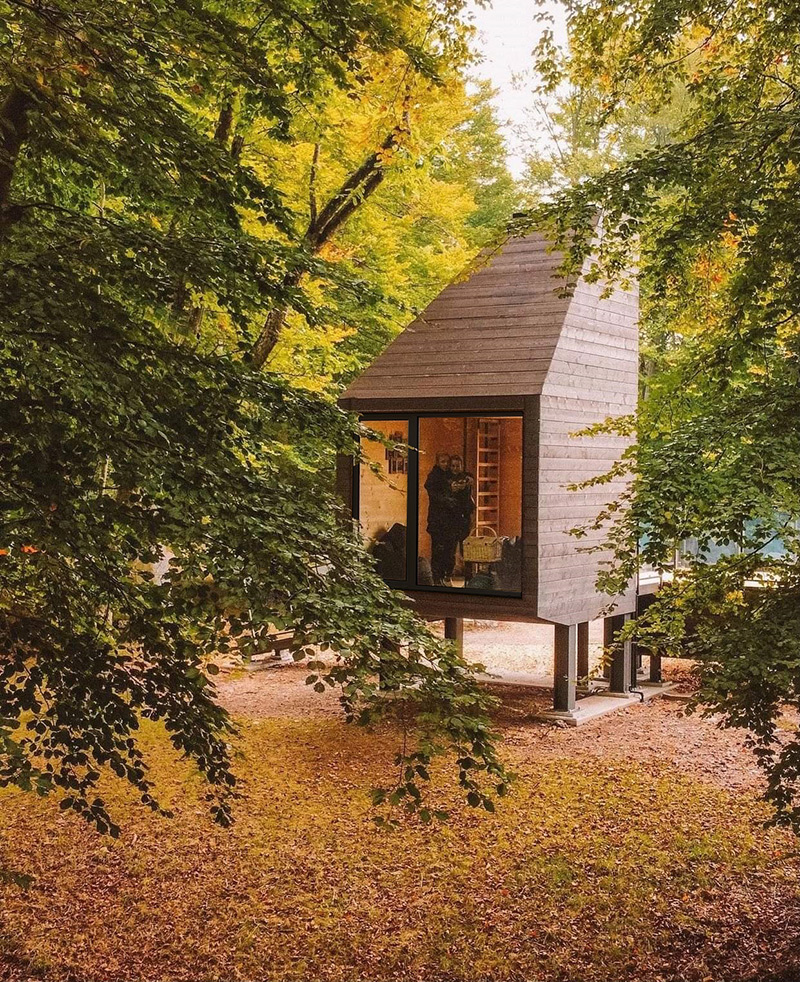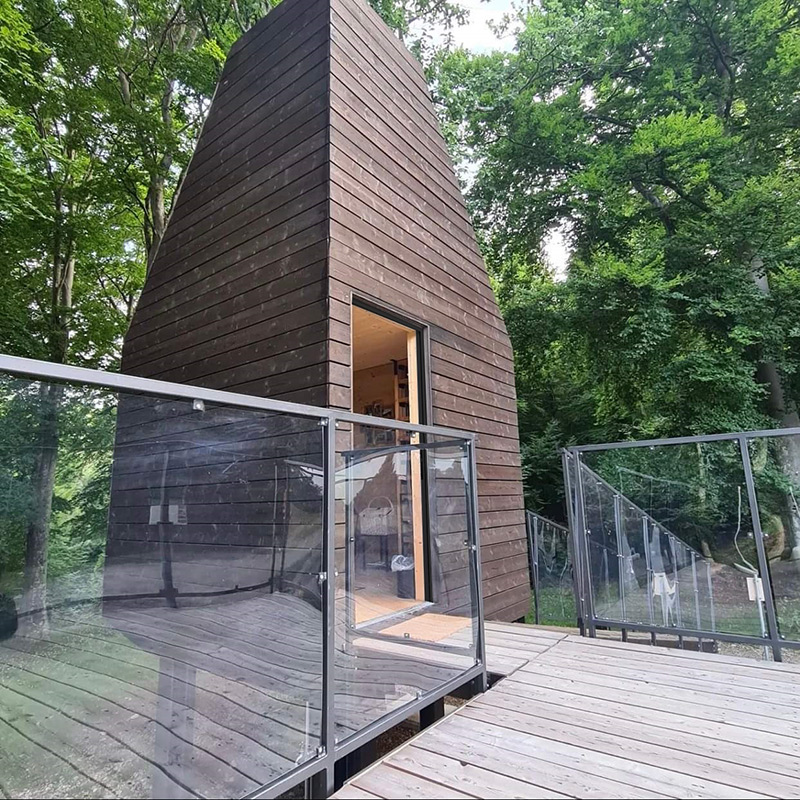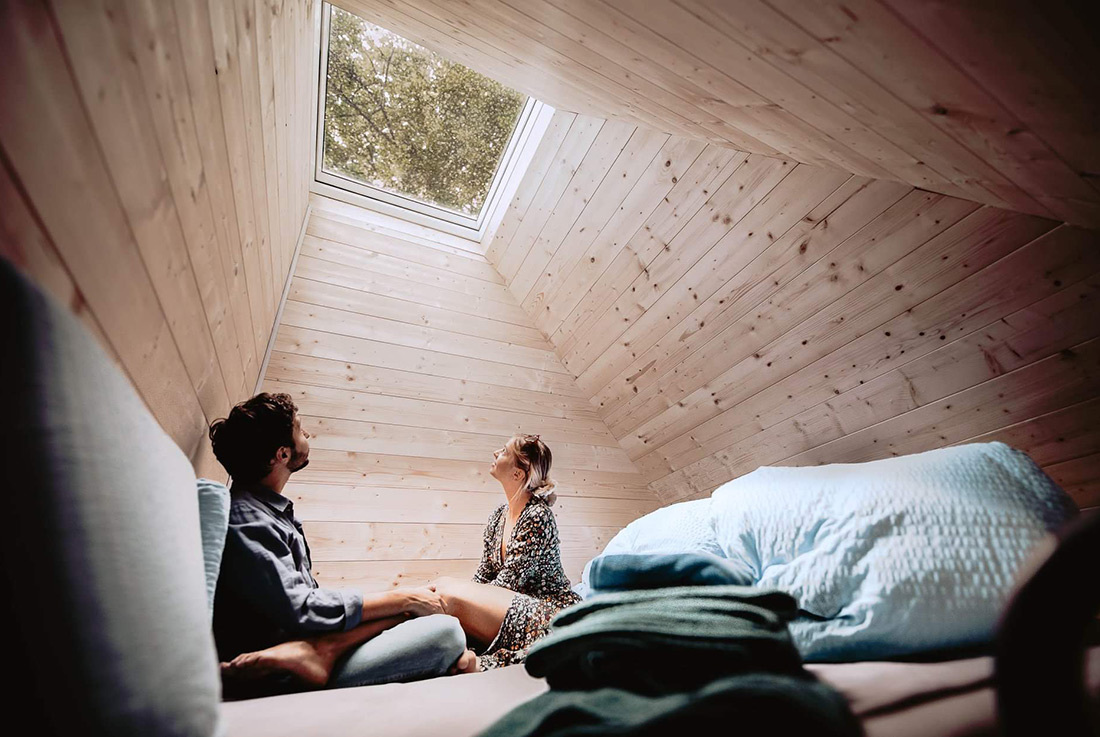 Credits
Architecture
Studio The NE[S]T; Paolo Scoglio
Tourism enterprise
Mendrisiotto Turismo
Year of completion
2021
Location
Mendrisio, Switzerland
Total area
30 m2
Photos
Paolo Scoglio, Elia Frapolli, Elisa Colusso, Jacques Perler
Project Partners
Related posts
Powered by