In the heart of Julian Alps, Slovenia, the famous old guesthouse Milka got a new life. The entire project is stretching through 4 floors. Restaurant occupies the ground floor together with the outside terrace offering gorgeous vistas over the Alpine Lake Jasna and the Julian Alps. Reception, one suite and a private sauna occupy the basement. 5 elegantly equipped rooms in two categories occupy the other floors. The entire concept of Milka is to offer a wholesome alpine experience, combining Slovene tradition with modern comfort at the highest level. Architecture and the interior are complemented with attention to detail that includes a fine-dining restaurant, a bespoke set of ceramics created for Milka by local artisans, custom made printed material, organic cosmetics in plastic-free containers to mention just a few. The thread that connects everything is taken from the lake itself. Hilly, green, and wooded surroundings dictated the use of colours. The basis of architectural approaches was the use of quality and lasting materials stemming from local, Slovenian tradition – wood, metal, and stone offering extremely tactile and rich experience every step of the way.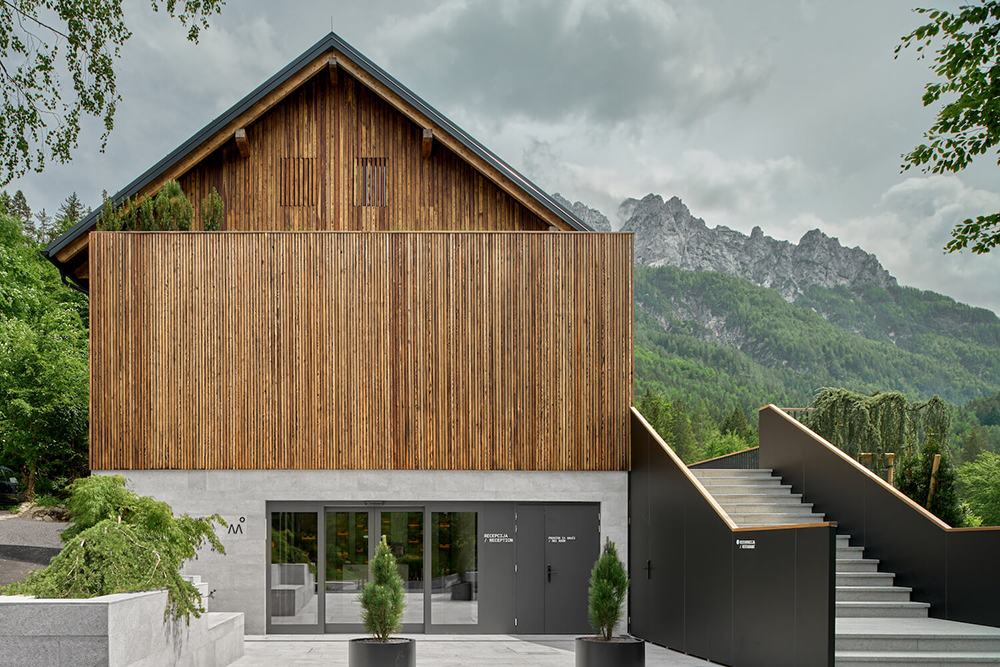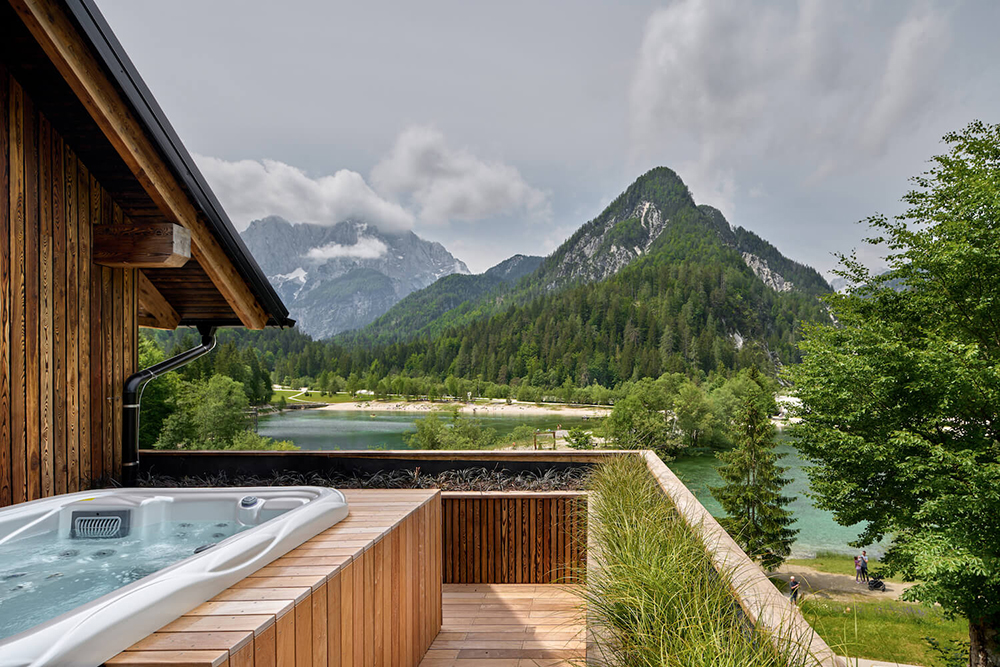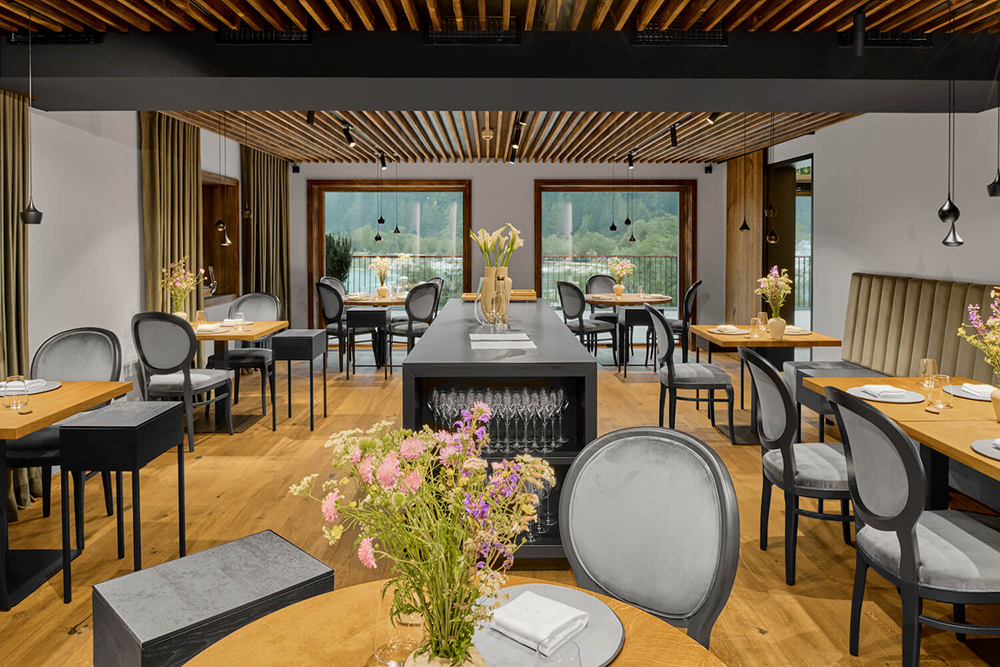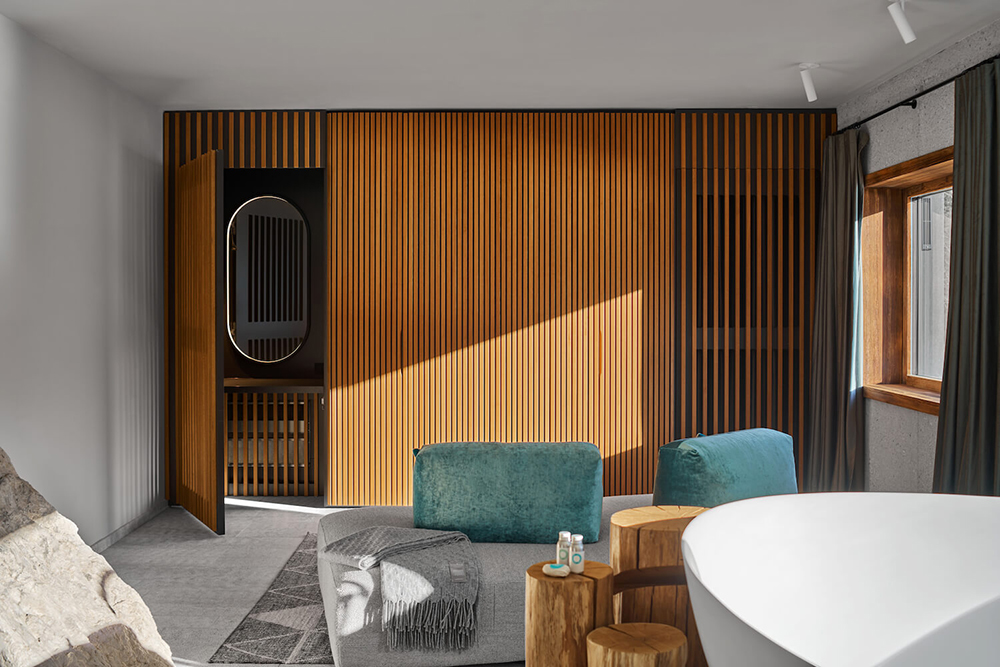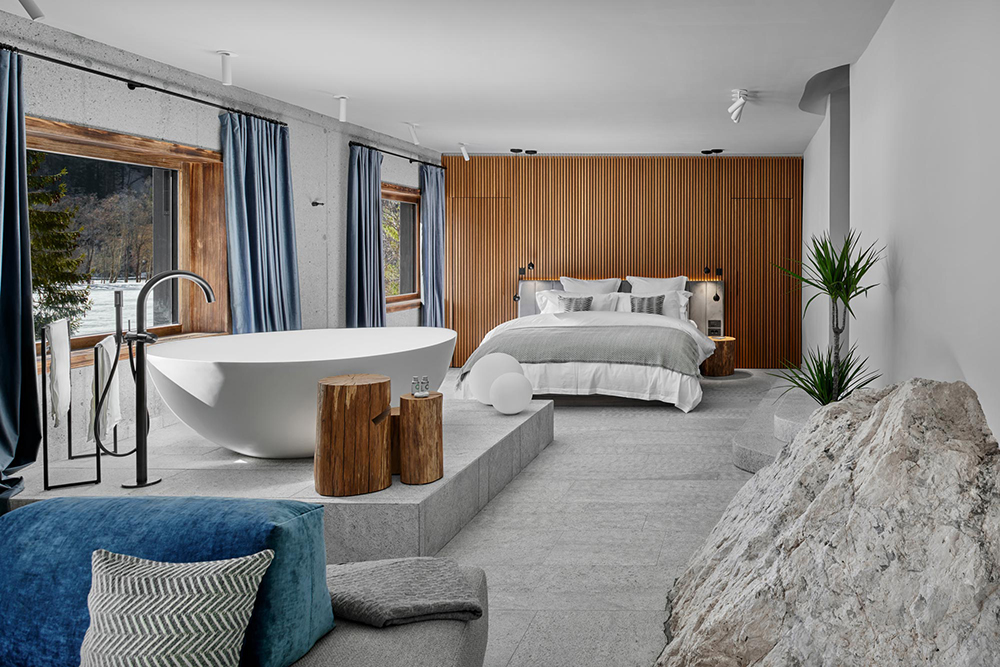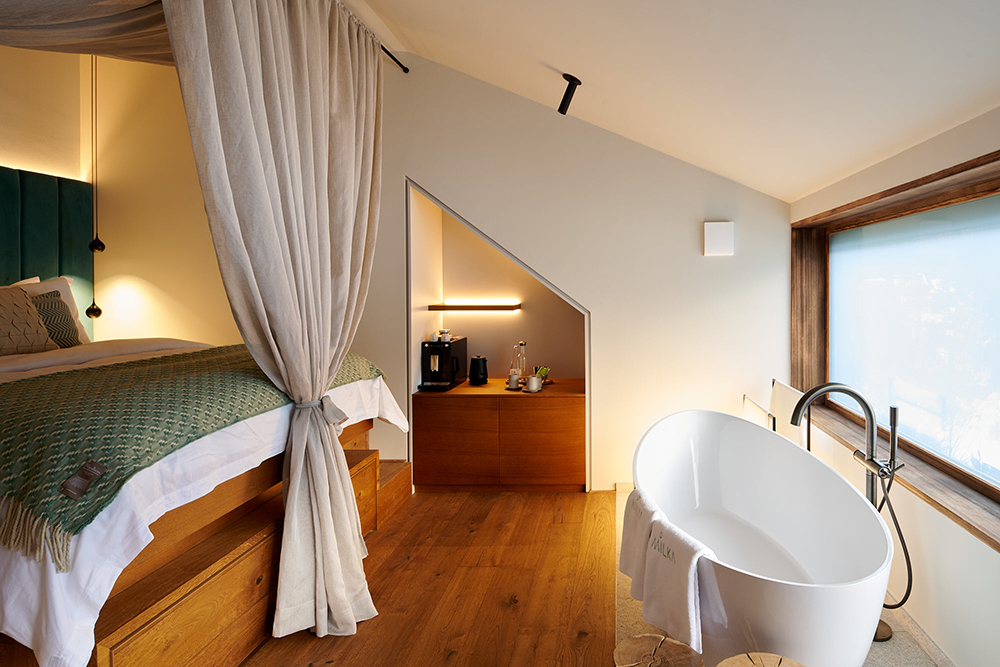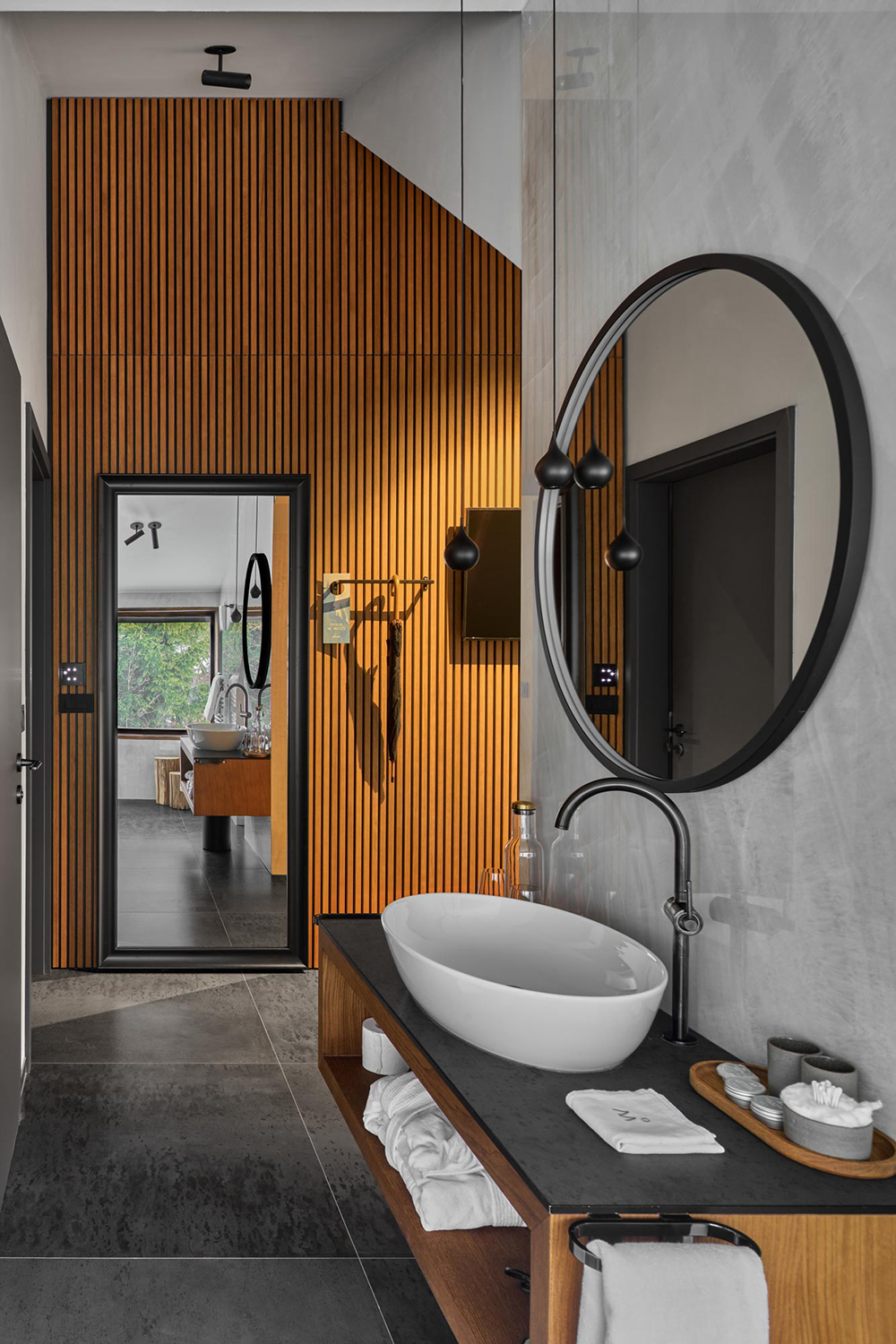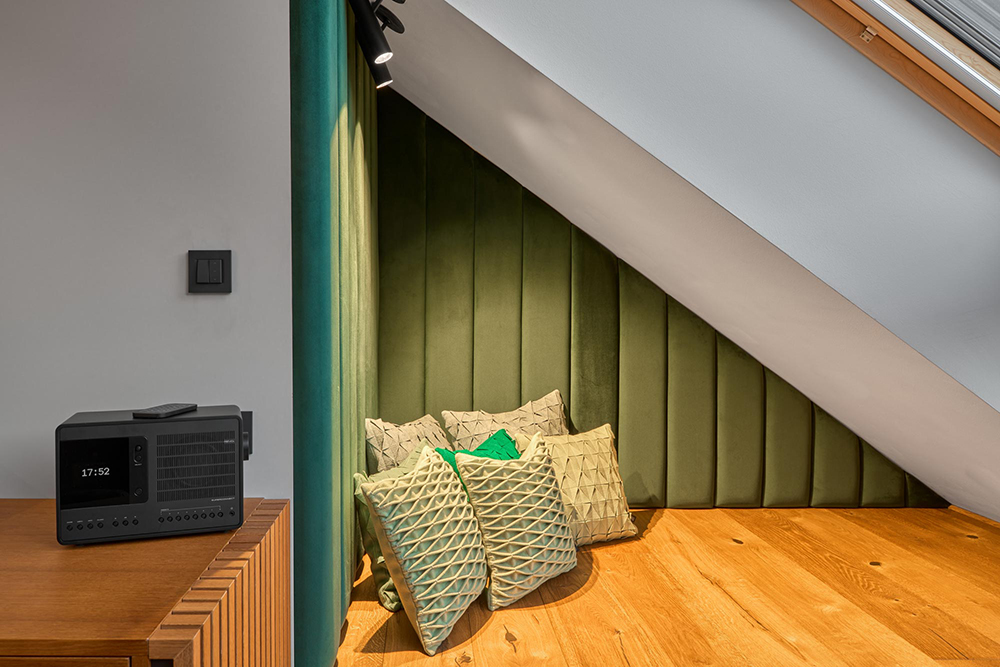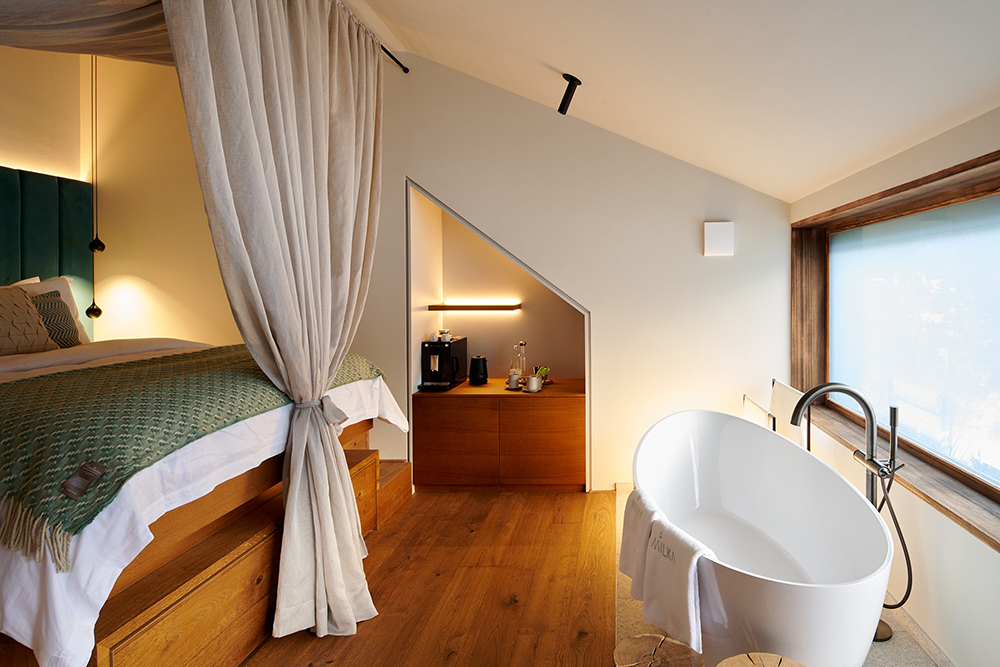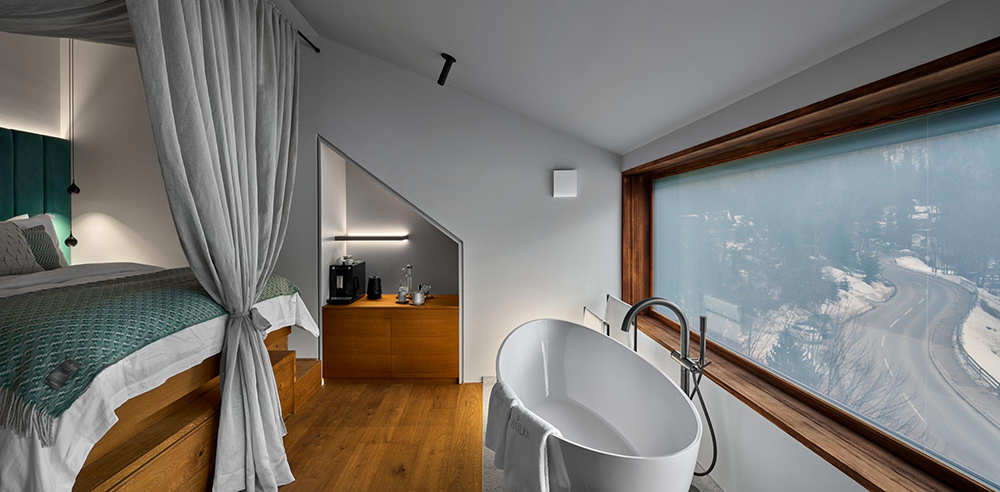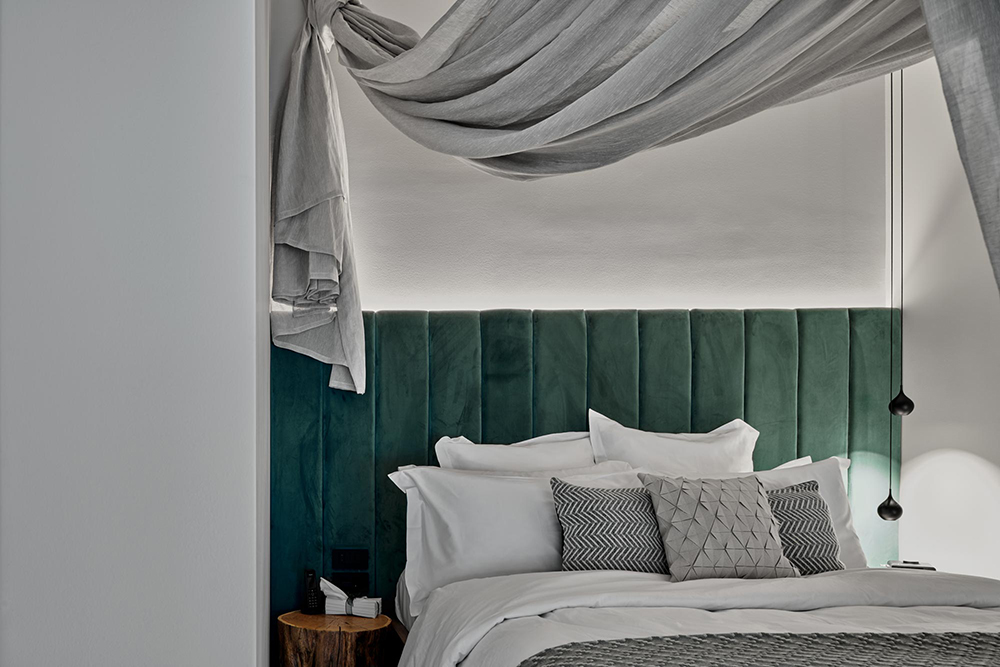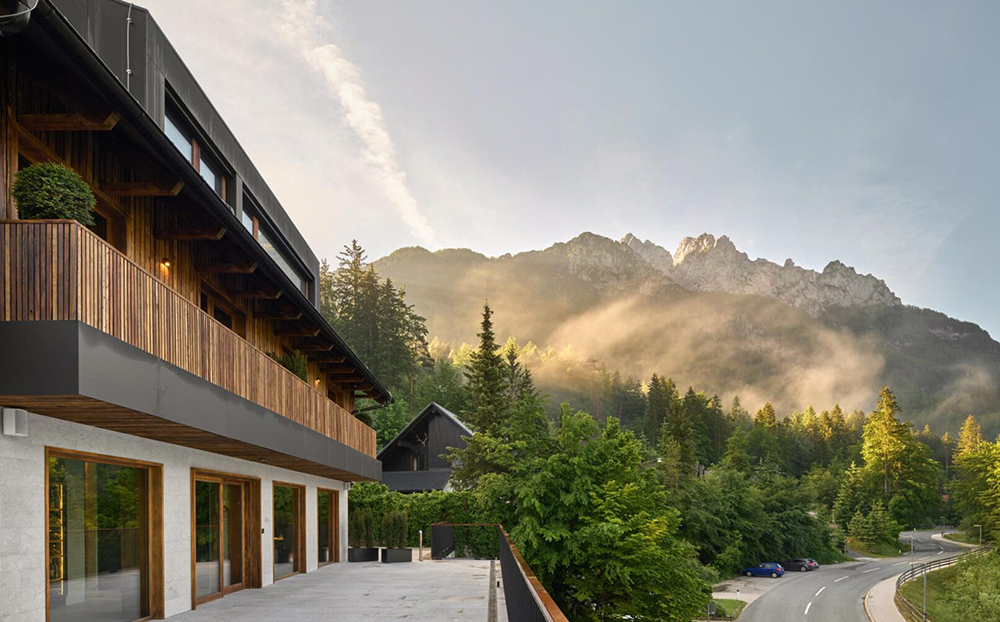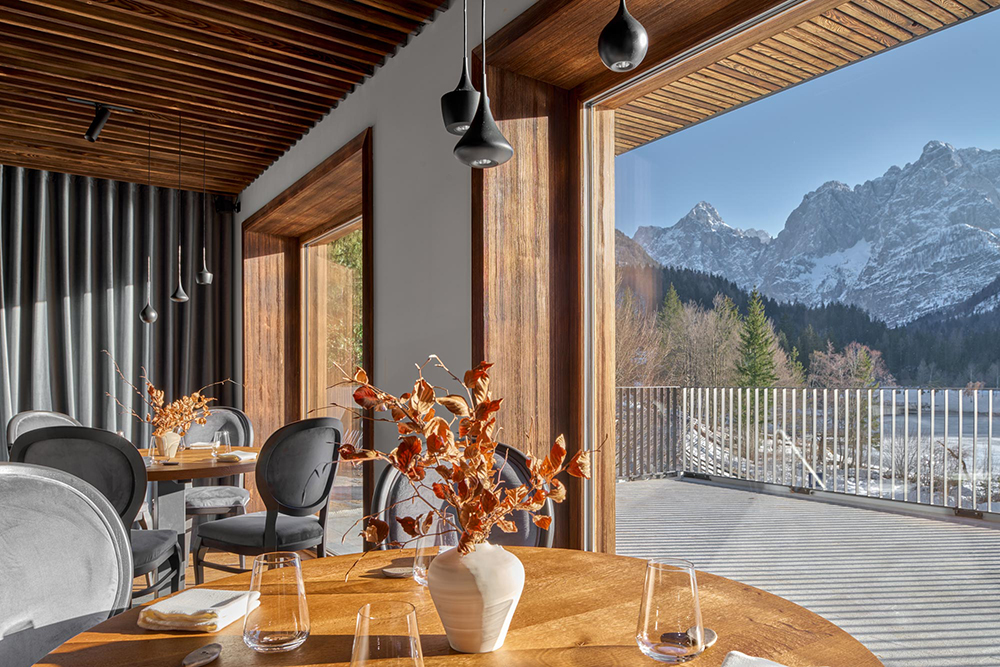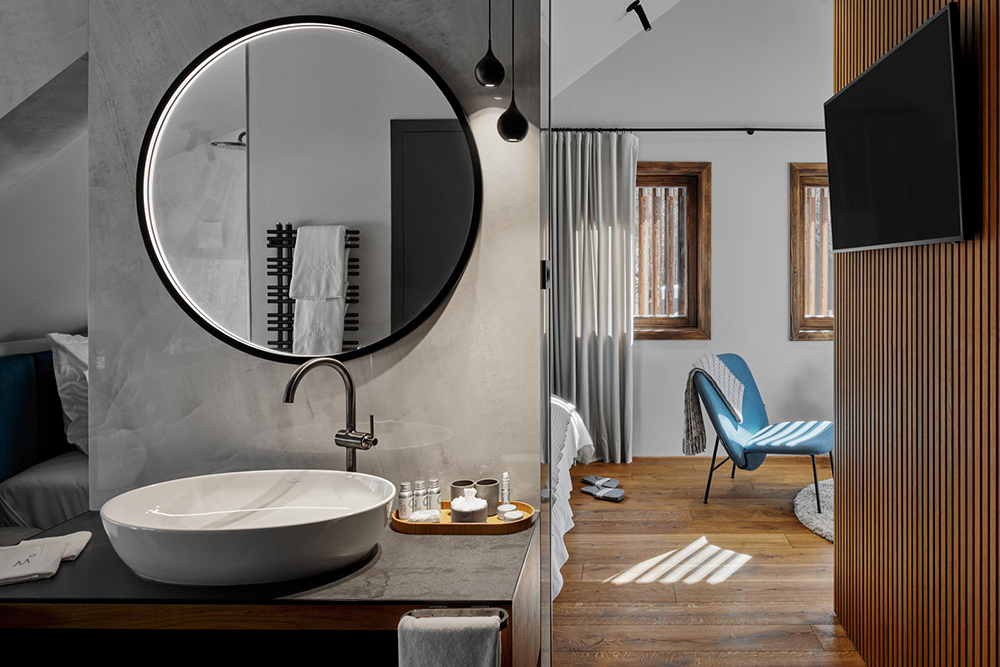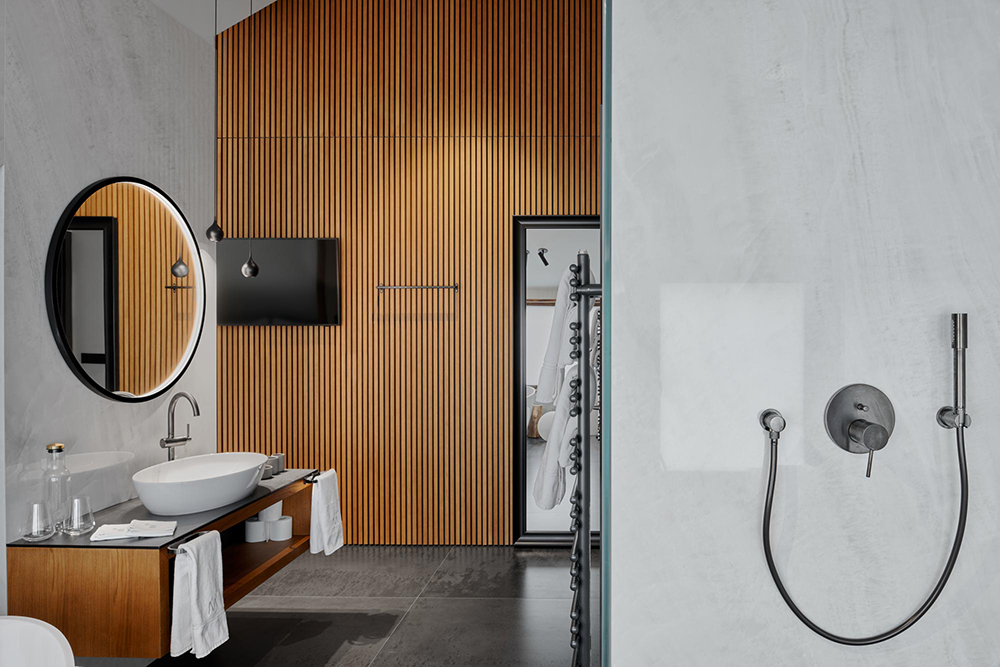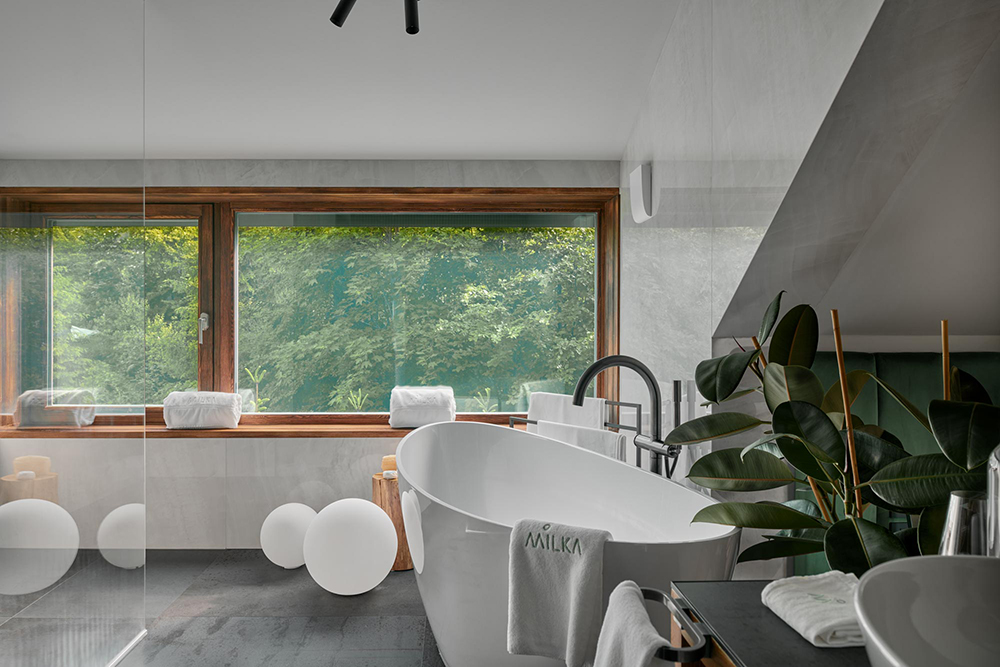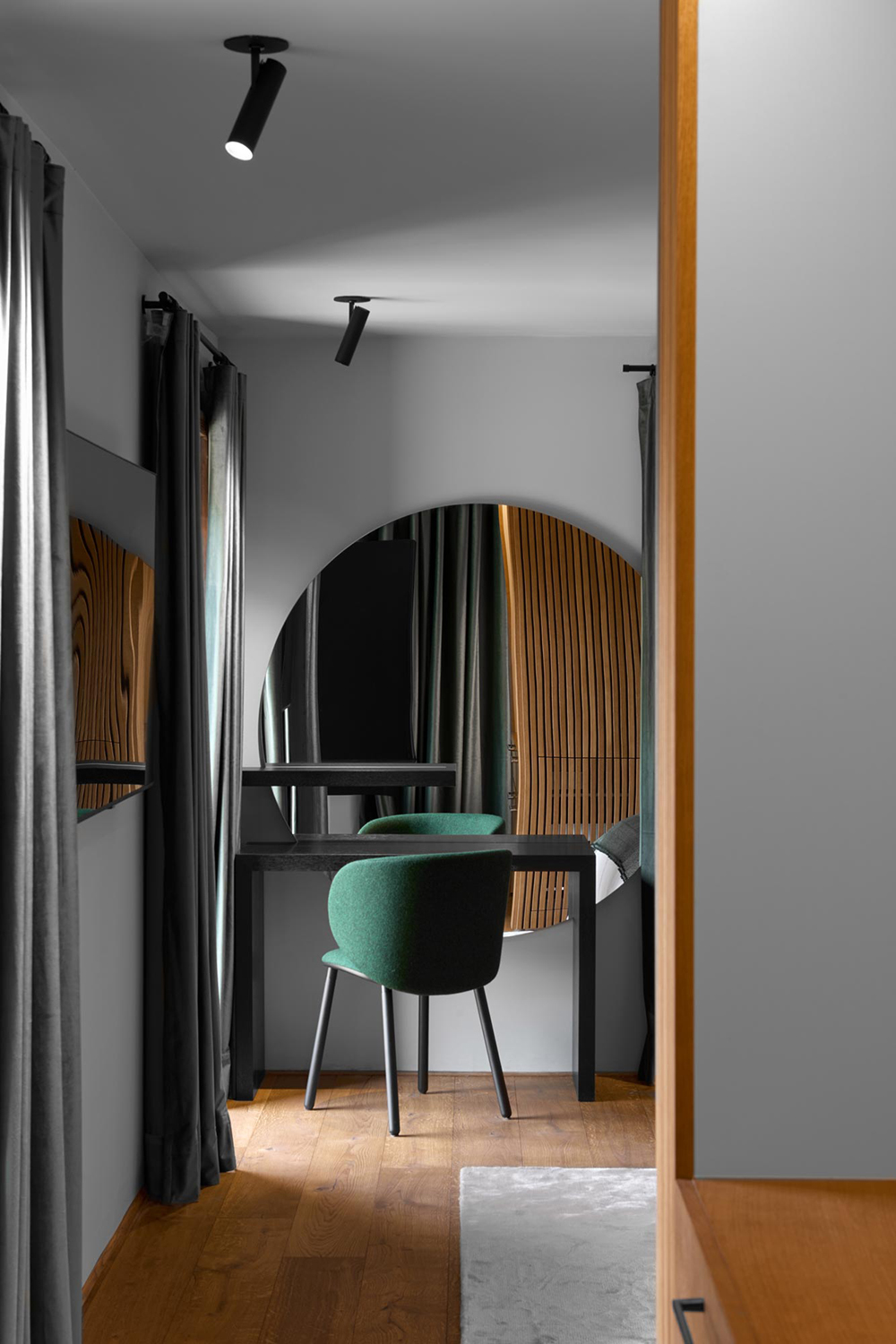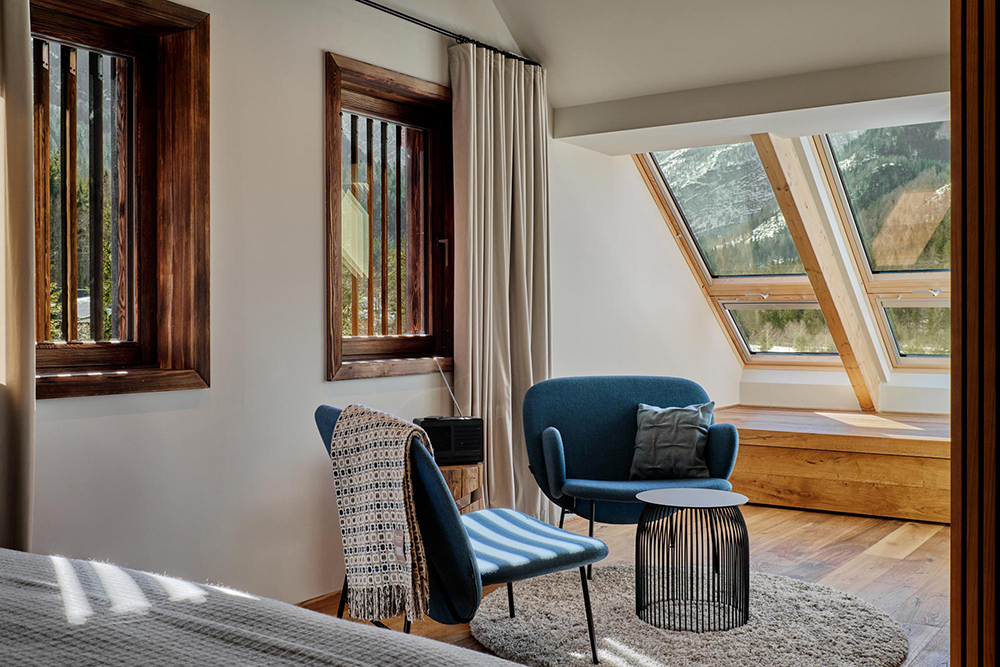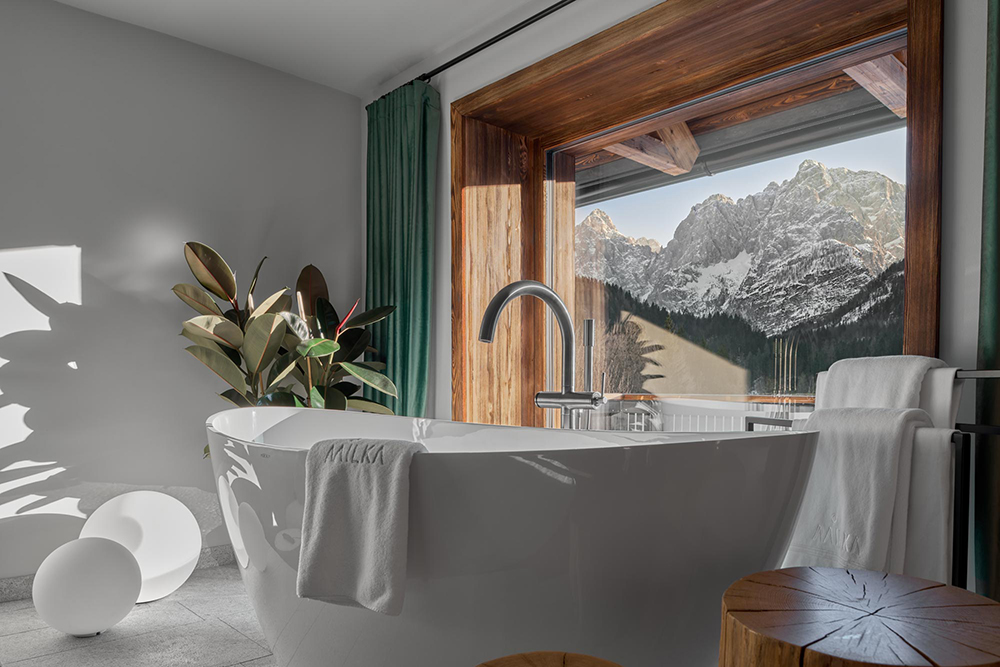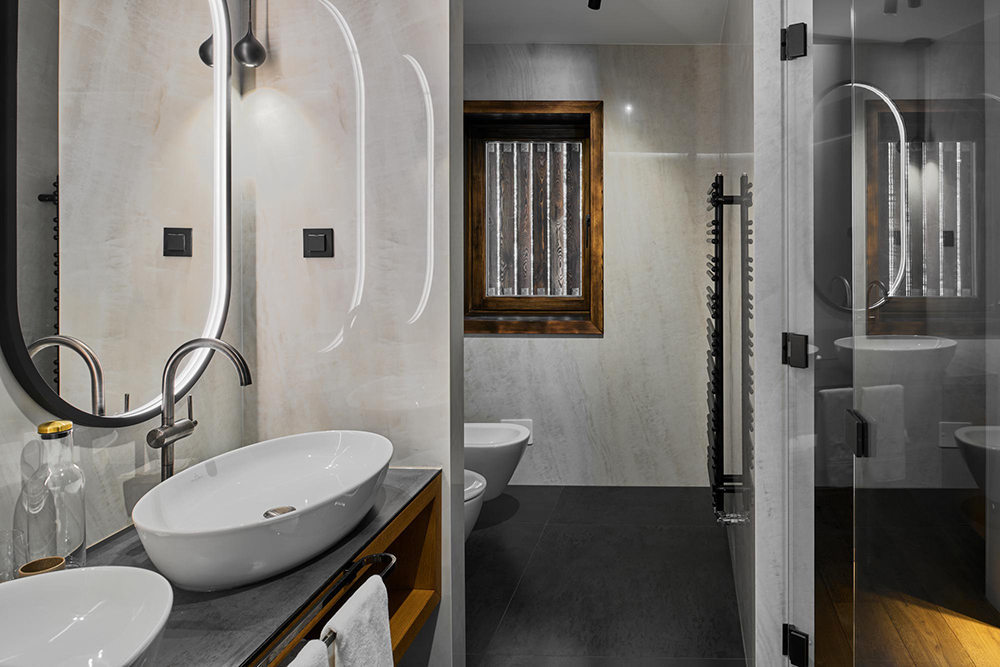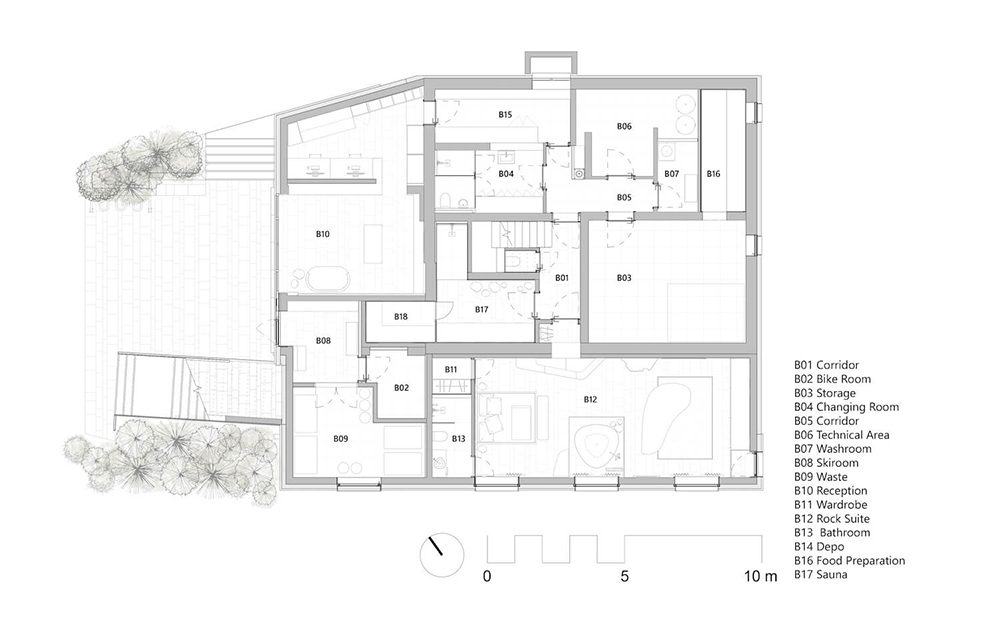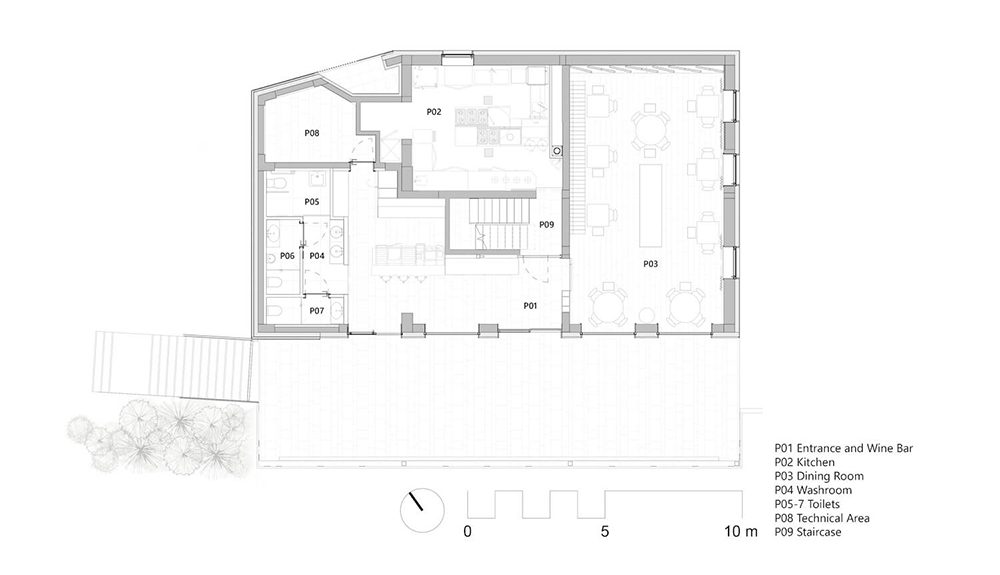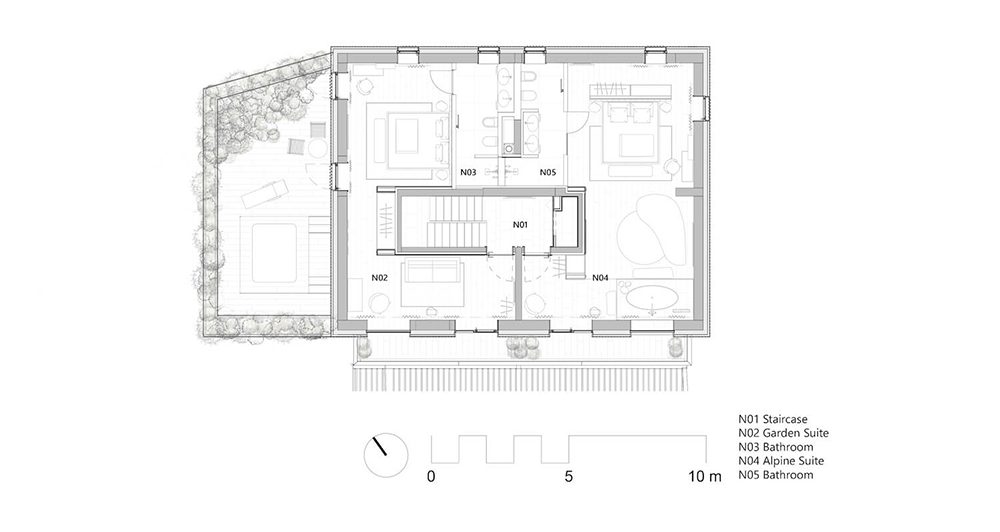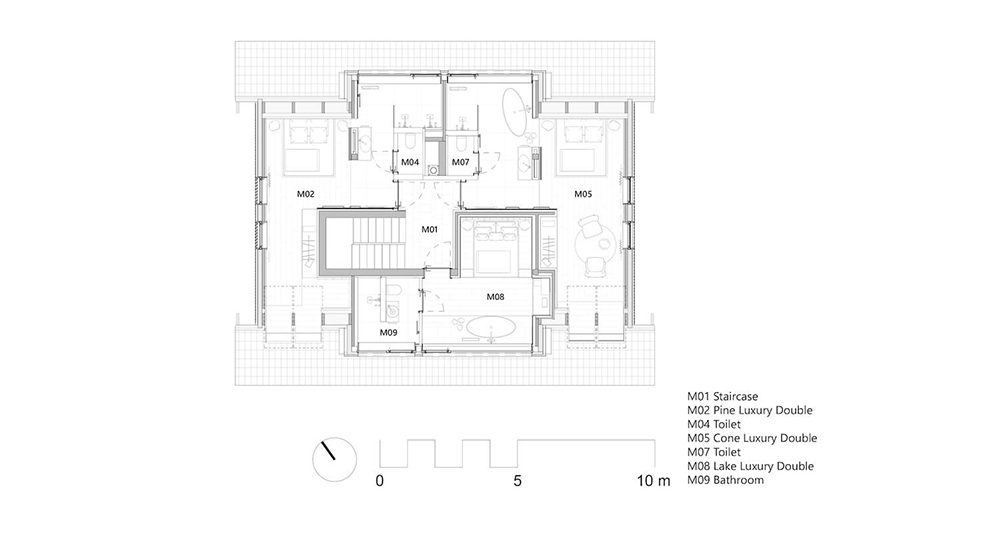 Credits
Architecture
Gartner arhitekti / Gartner Lifecycle Architecture
Client
B&B nepremičnine d.o.o.
Year of completion
2022
Location
Kranjska Gora, Slovenia
Total area
789,5 m2
Site area
1.021 m2
Photos
Gartner arhitekti; Jernej Gartner
Project Partners
Principal architect: Brigita Gartner, Jernej Gartner; Design team: Brigita Gartner, Jernej Gartner, Maša Malgaj Novak, Domen Gjergek, Urška Gregorič, Alenka Jager, Mateja Rogelj; Interior design: Gartner arhitekti / Gartner Lifecycle Architecture; Landscape: Gartner arhitekti / Gartner Lifecycle Architecture; Structural engineer: Marko Pavlinjek; Elea; Lighting: Gartner arhitekti, Intra Lighting; Construction: Baumi, gradbeništvo in svetovanje, Martin Baumgartner s.p.
Related posts
Powered by