Microsoft HQ Bucharest is paying homage to a historic and symbolic site for the technology and science development in Romania. It takes cues both from the Polytechnic University and from the rich industrial heritage of the area. Microsoft HQ building is aiming for Well Gold Certification. The aim was for a working environment that enhances well-being, socializing and creativity but in quite a different way than the common tech company office. We found inspiration in the history of the site, hence the design is bringing forth elements of industrial heritage, families of shapes, materials and textures that remind the local history but are also capturing the essence of modernity through simple, geometric lines, streamlined, clean finishes and technology.
The proportion of the building (long and narrow) required avoiding sharp corners and calls instead for sinuous shapes and rounded corners in order to be pleasant to walk through. The curved glass walls are a symbol of a technological victory but also a reminder of the streamlined architecture of the 30\'s, the period when modern Romania was founded. The slab was cut and a sculptural stair was installed to unite vertically the social hubs of each floor. The staircase is a metaphor for the thread and fabric, related to the historic and prestigious garment factory visible across the street. The punched holes pattern is a common international modernist symbol of the "age of the machine".
Despite the references to an industrial past and a tech future, the place is warm and pleasant through the use of streamlined, friendly shapes, natural materials and pastel colors: natural veneers (pine, ash, oak), natural wool felt for acoustic absorbing elements, wood fiber ceiling treatments, cork acoustic walls.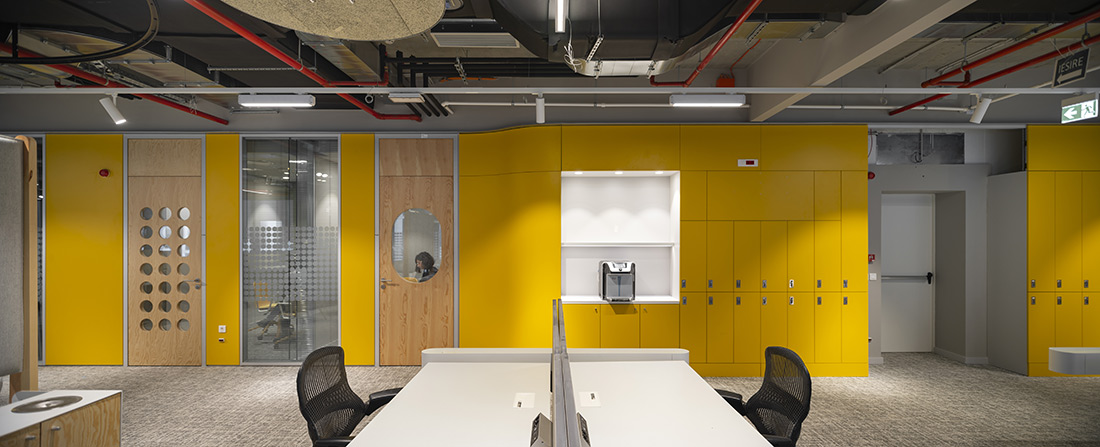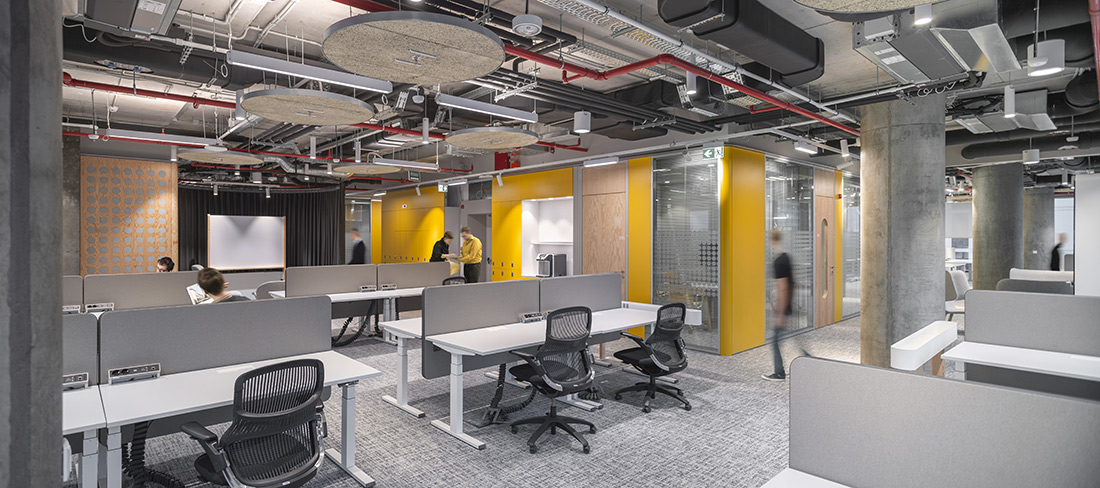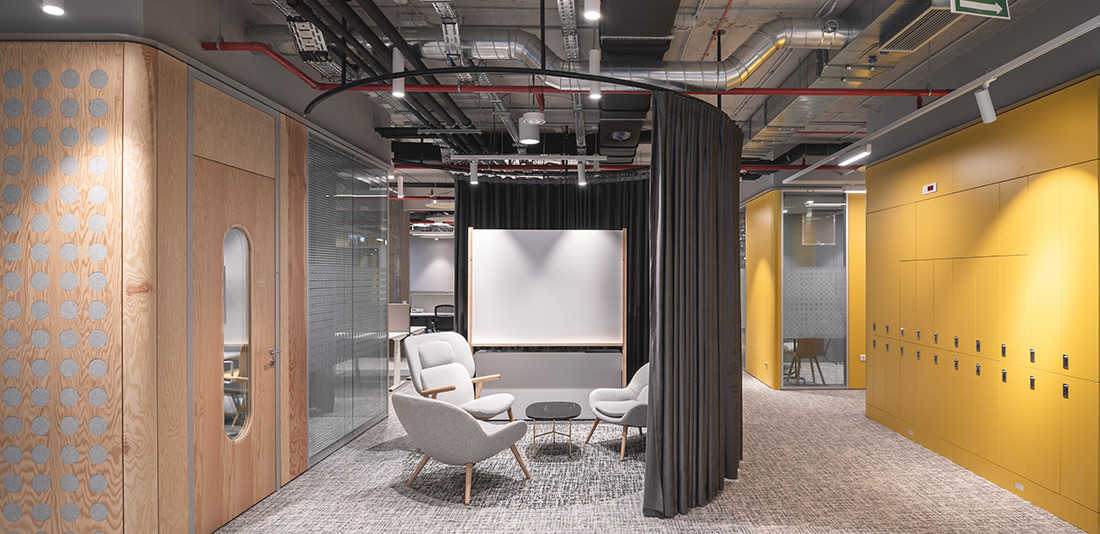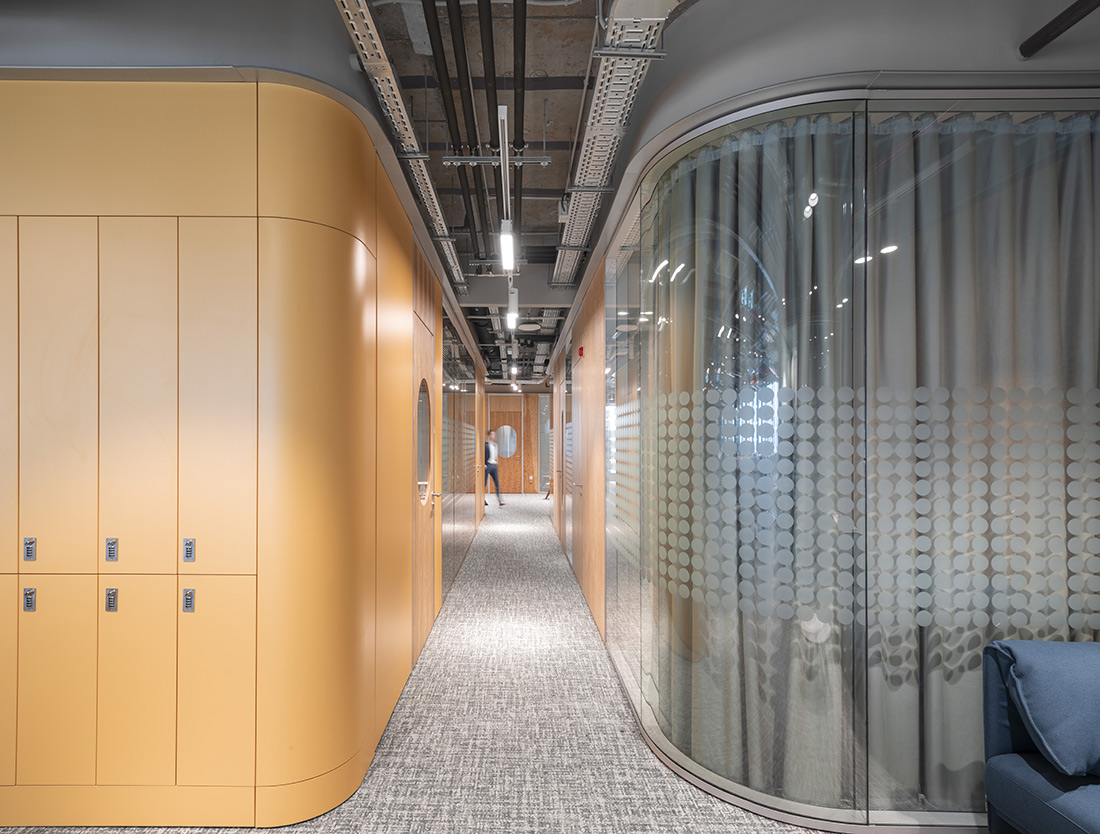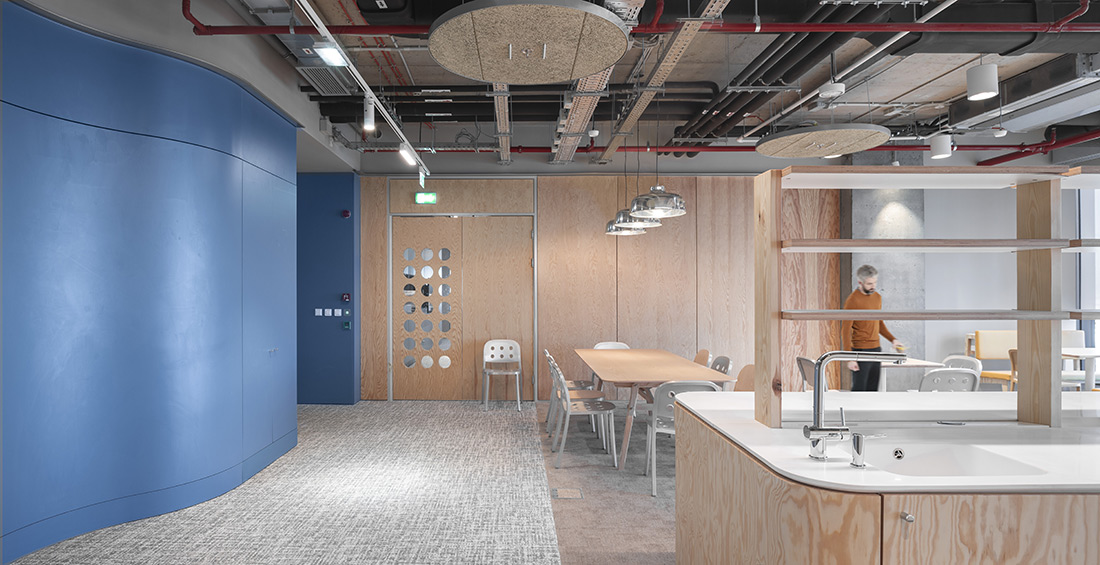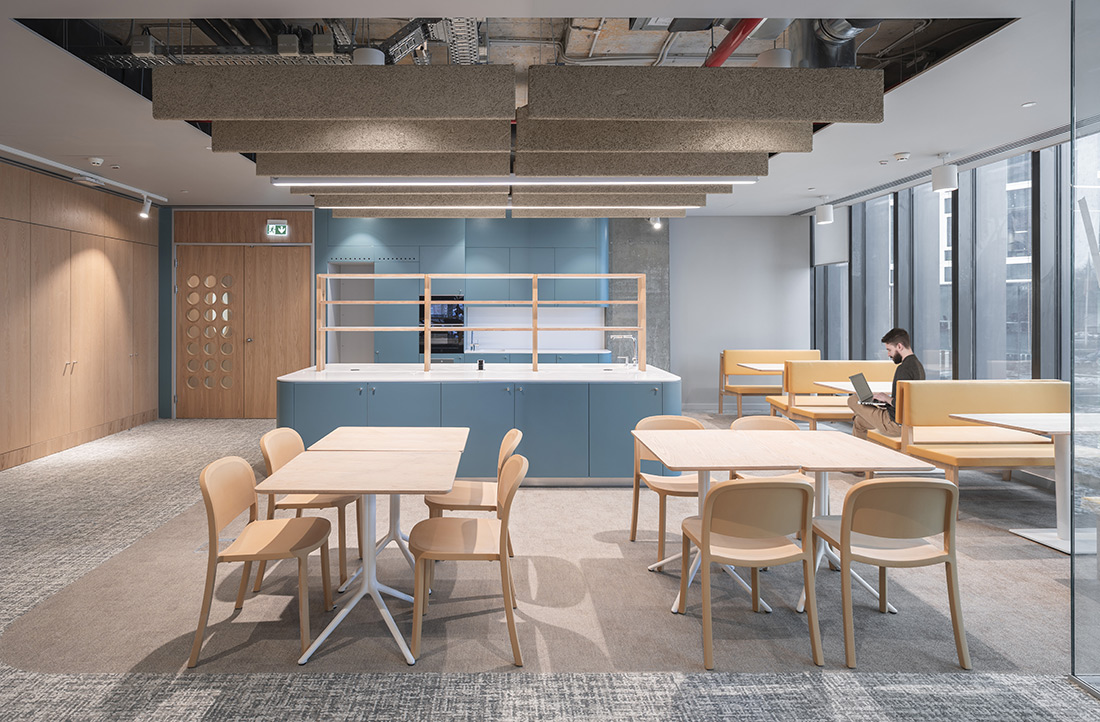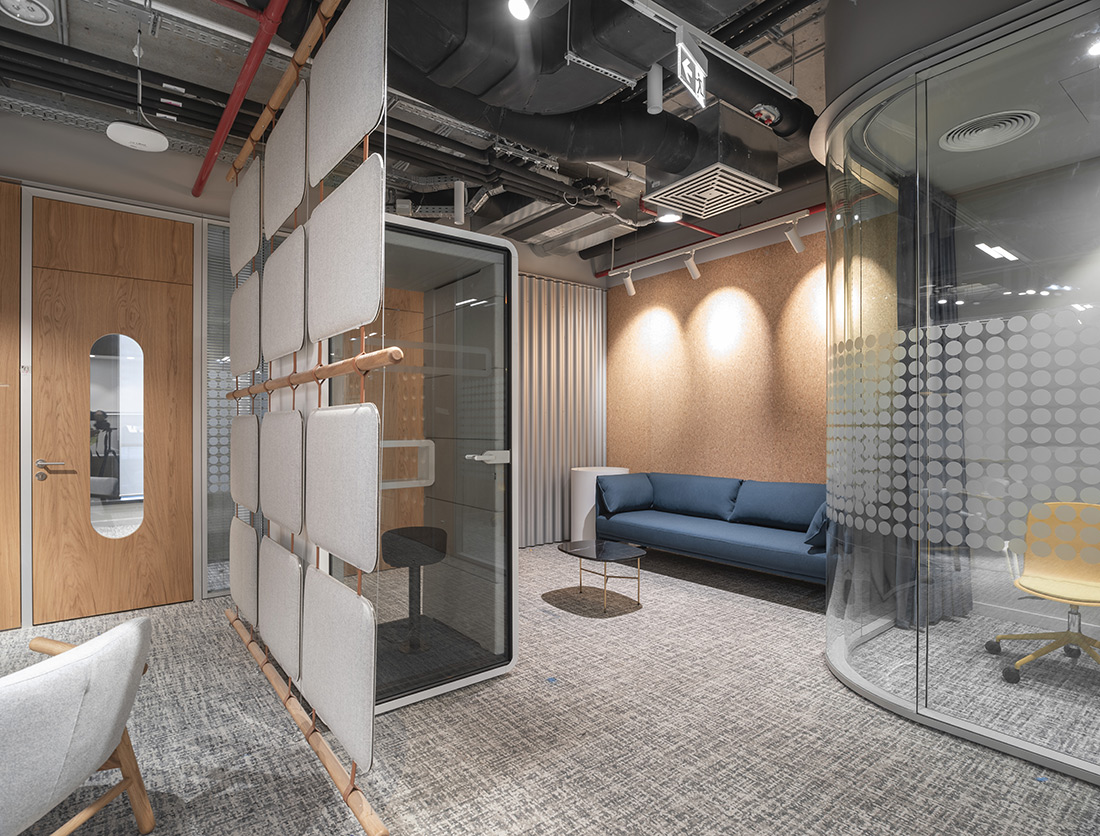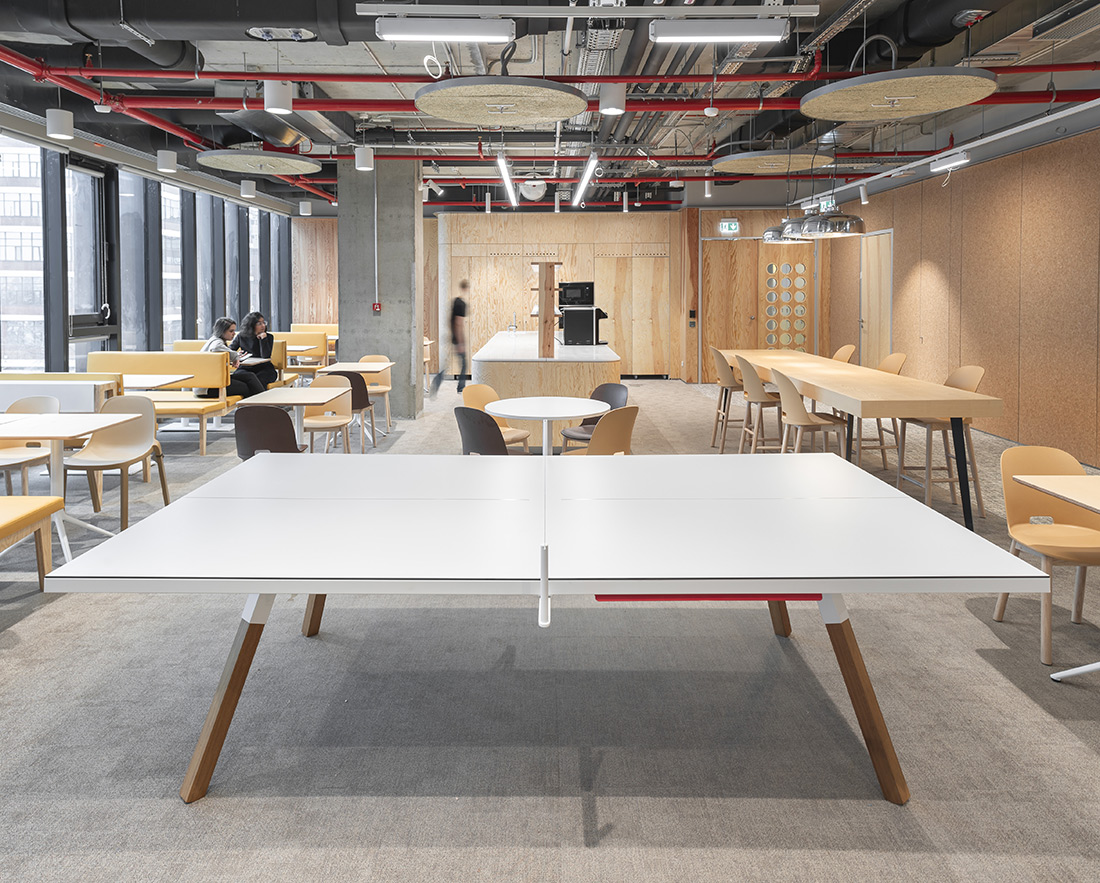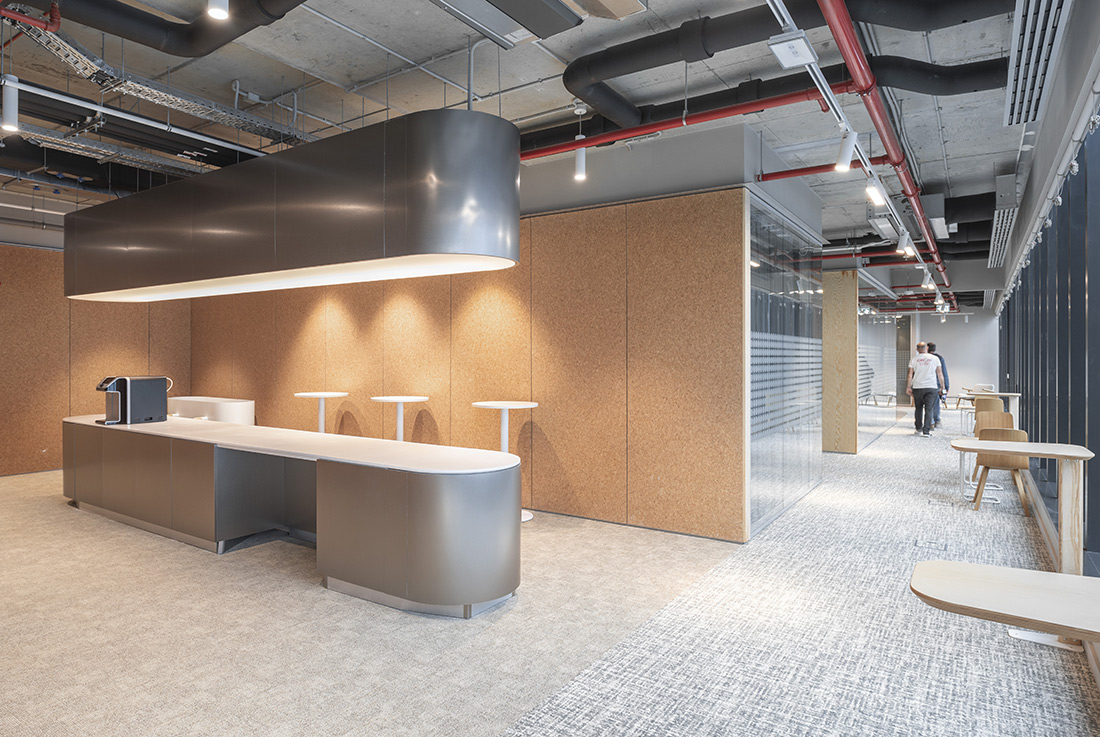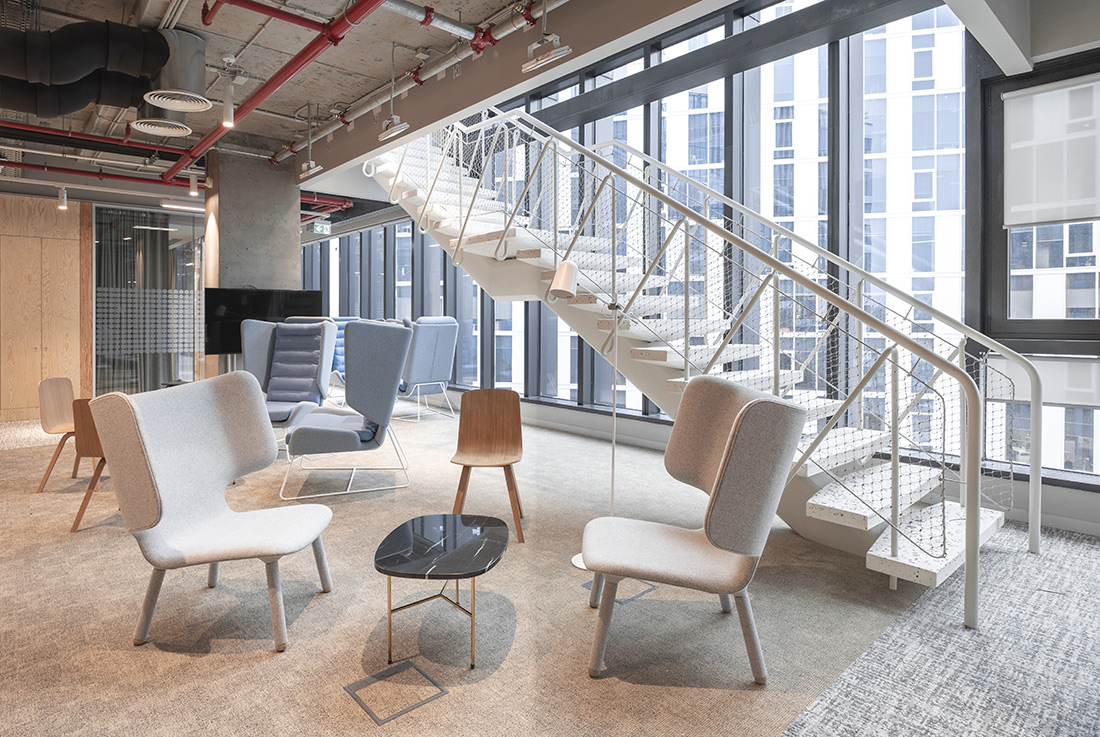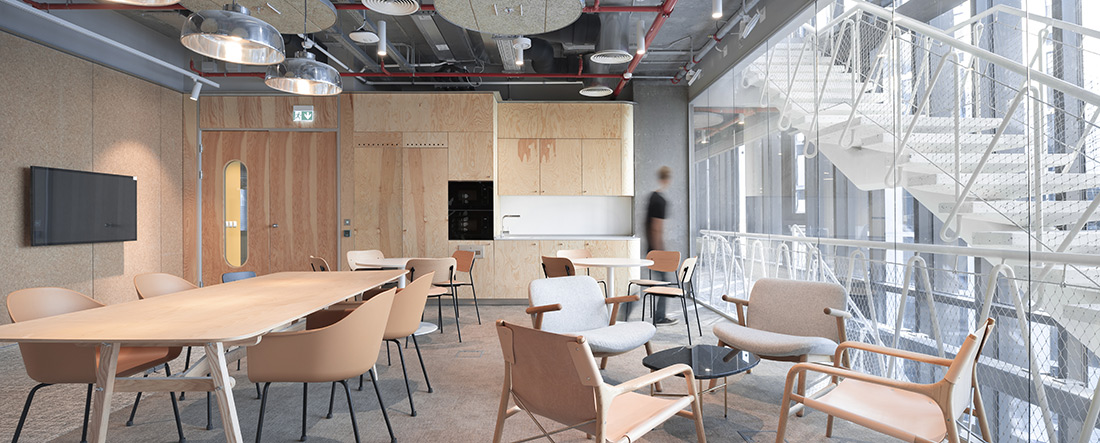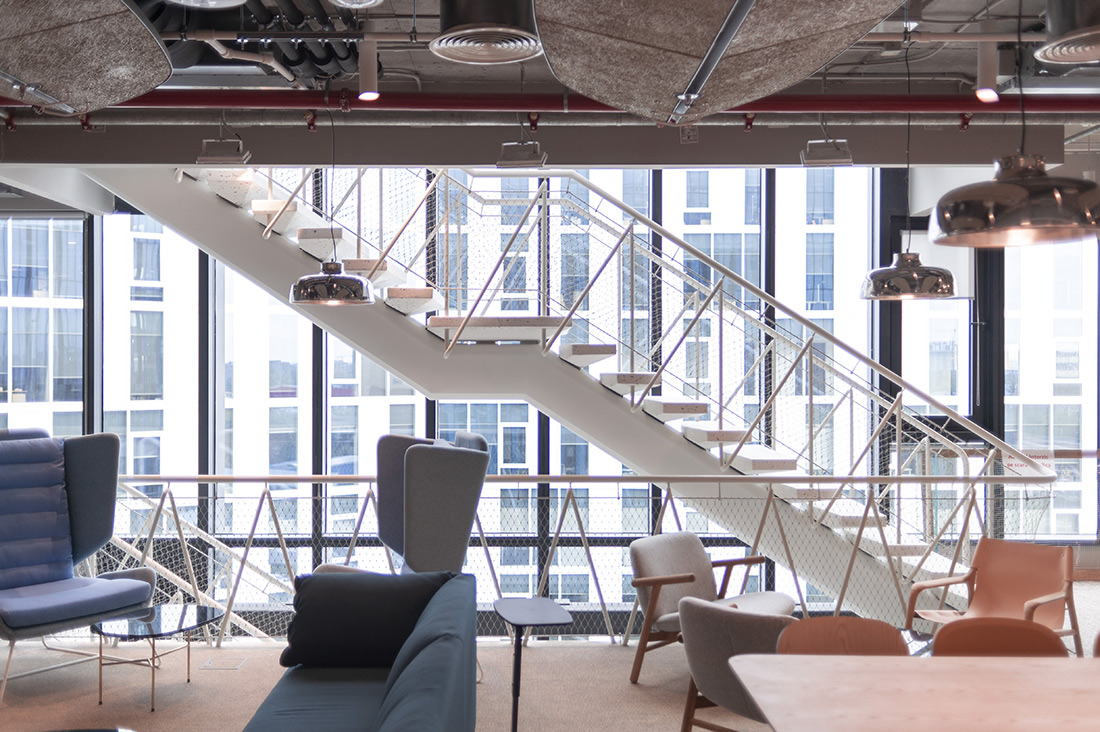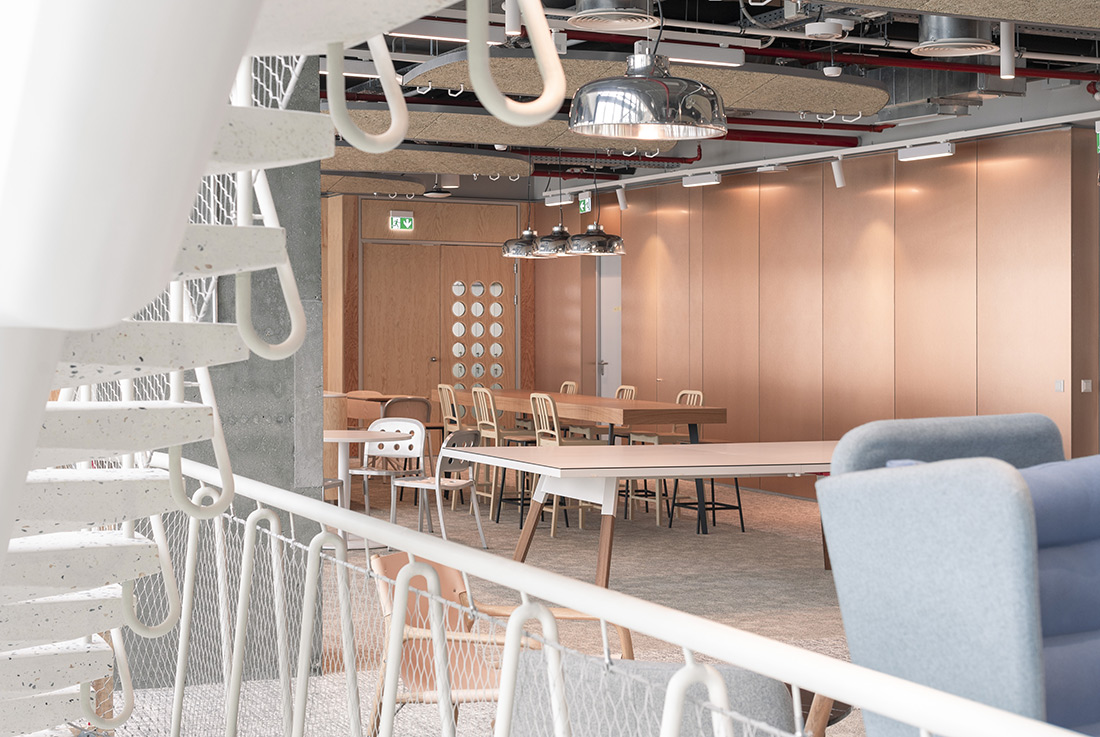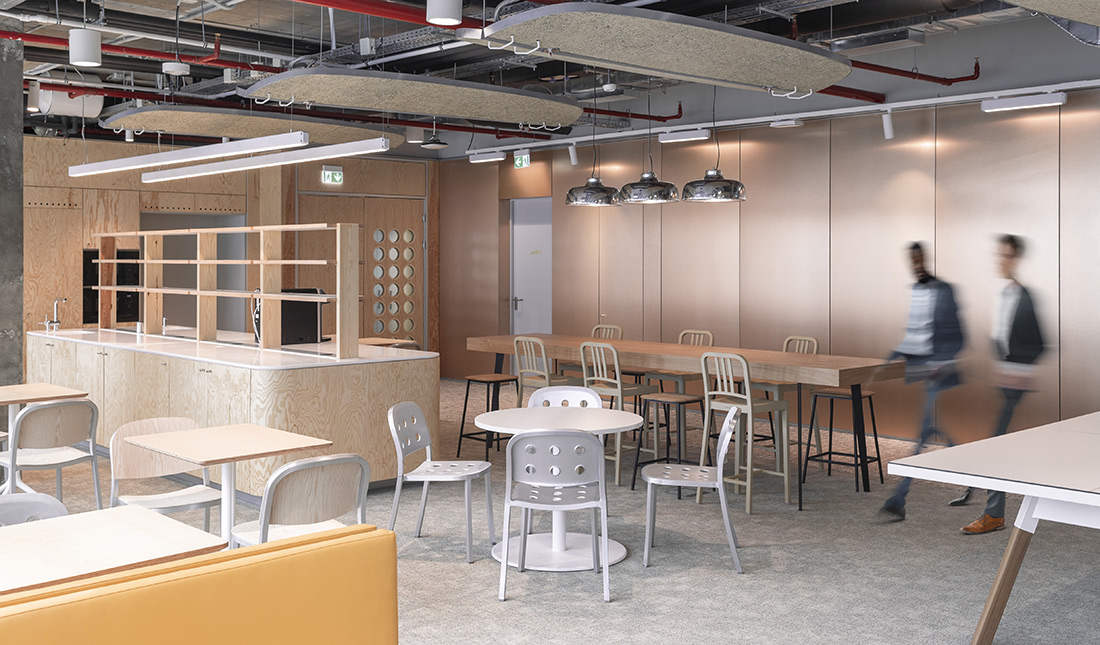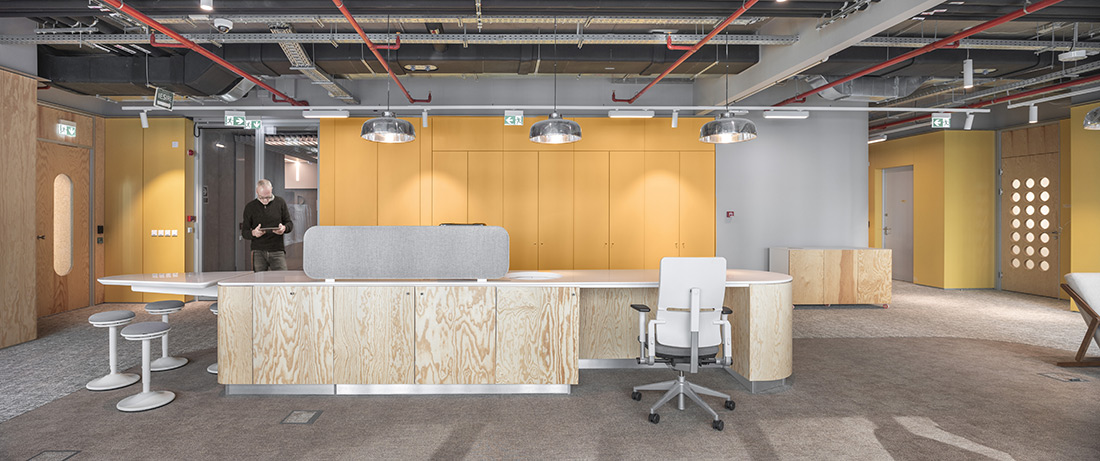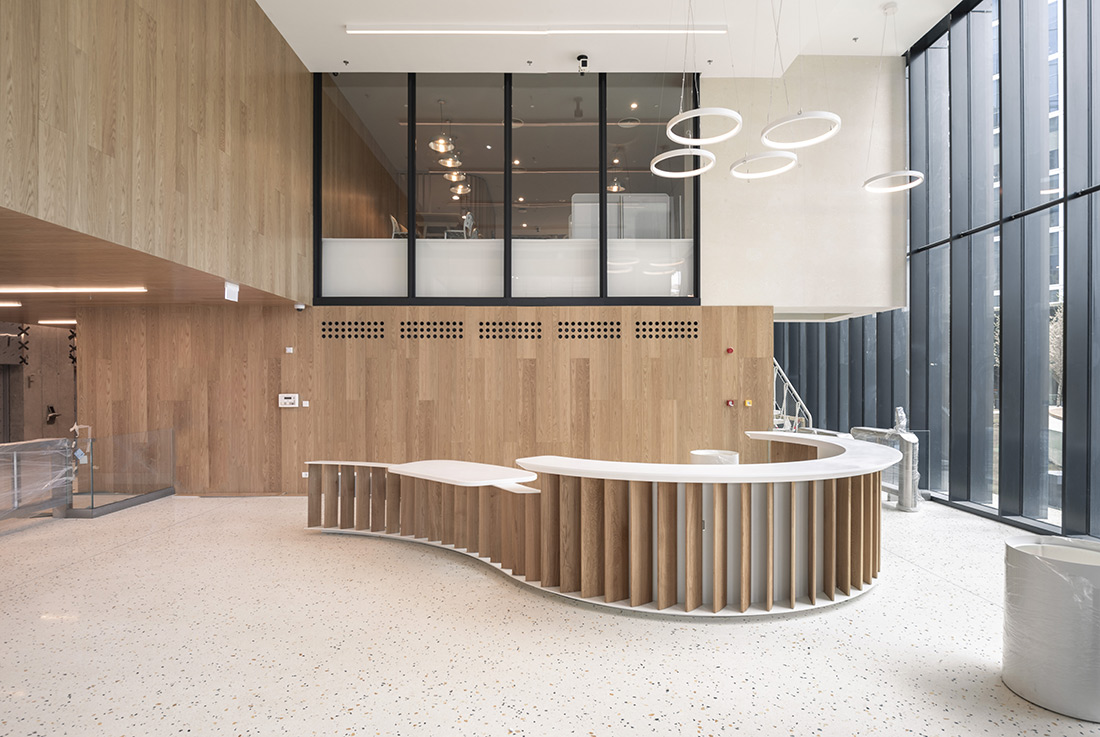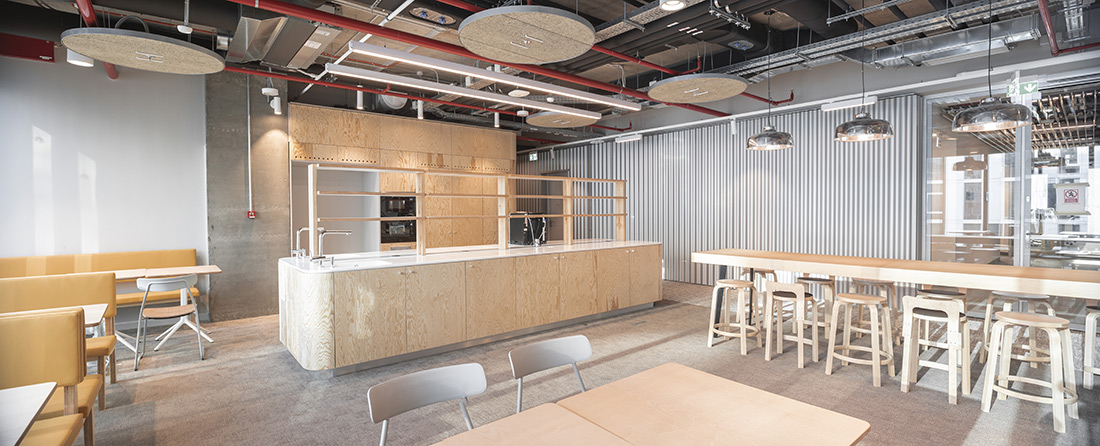 Credits
Interior
Corvin Cristian Studio; Adrian Oancea, Alina Stoica, Serban Rosca, Claudiu Bica, Iulian Ungureanu, Ana Malaianu, Alia Al Jabbari
Client
Microsoft Romania
Year of completion
2021
Location
Bucharest, Romania
Total area
23.000 m2
Photos
Corvin Cristian
Project Partners
Westfourth Architecture, Bates International, Skanska, Bogart, M.C. General Construct, Popp si Asociatii
Related posts
Powered by