Made of the oak wood frame and the fabric seat stretched over, it's the final form is the result of combining different proportions of the low classic chairs and highlighting the feeling of sitting informally: as in a hammock or a ligenstul chair.
Sides of the Lounge Chair are made of solid wood and are connected with canvas. Without classic upholstered seat of the chair but the canvas that falls freely between the wooden frame, Lounge Chair easily adapts to body position. Canvas can be removed and replaced by the user himself.
Inspired by the well-known low club chairs – Eames, Mies, Wegner… The Lounge chair is an homage to them, and today's version of lounge chairs – a combination of well-established proportions and ergonomics of classic pieces and informal ways of sitting with crucified canvas instead of conventional seats.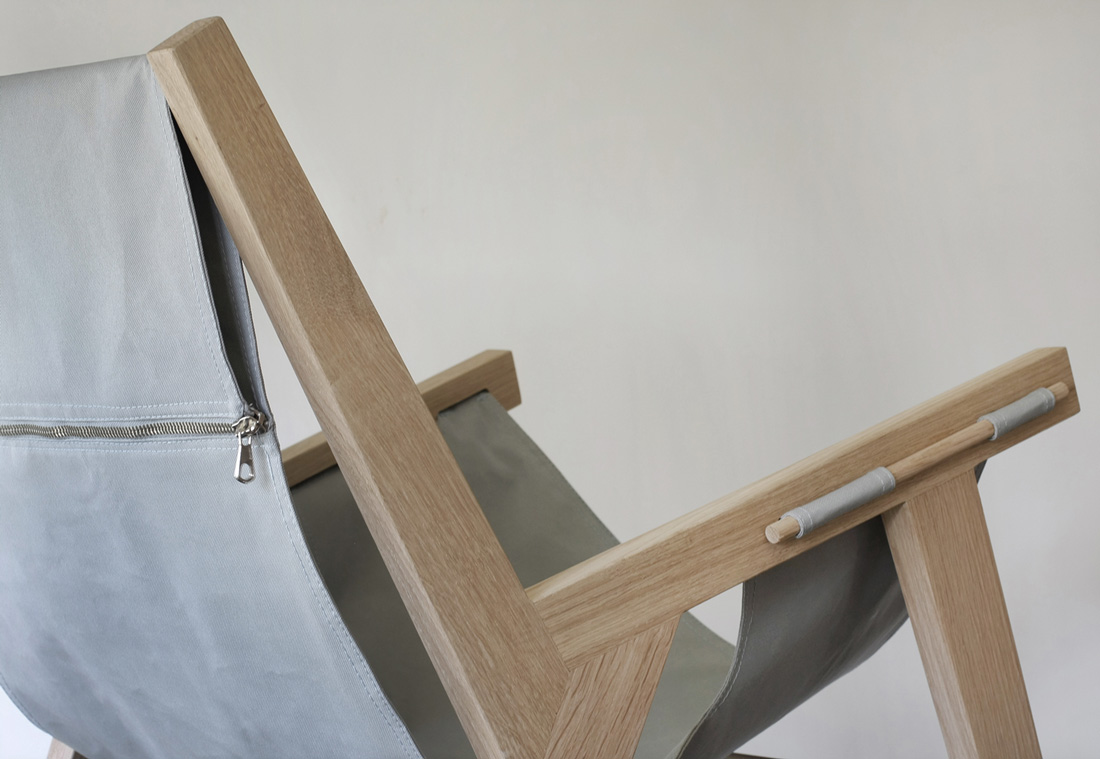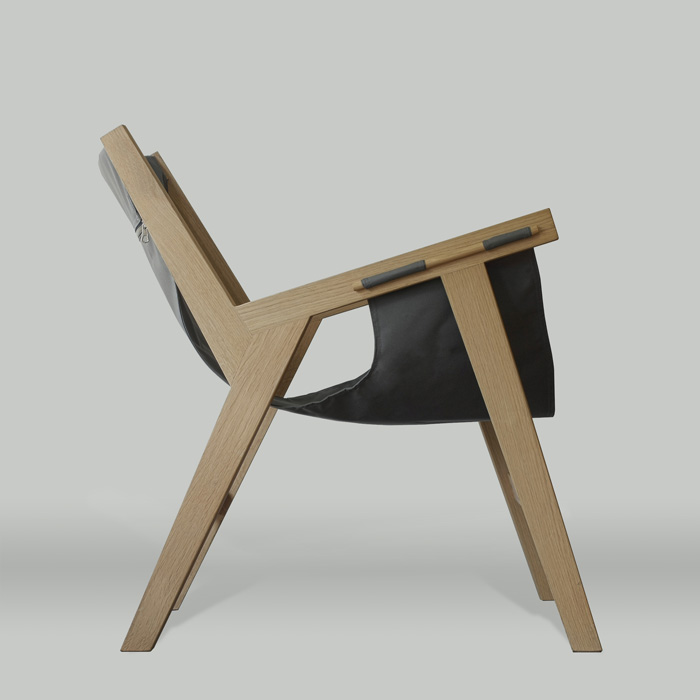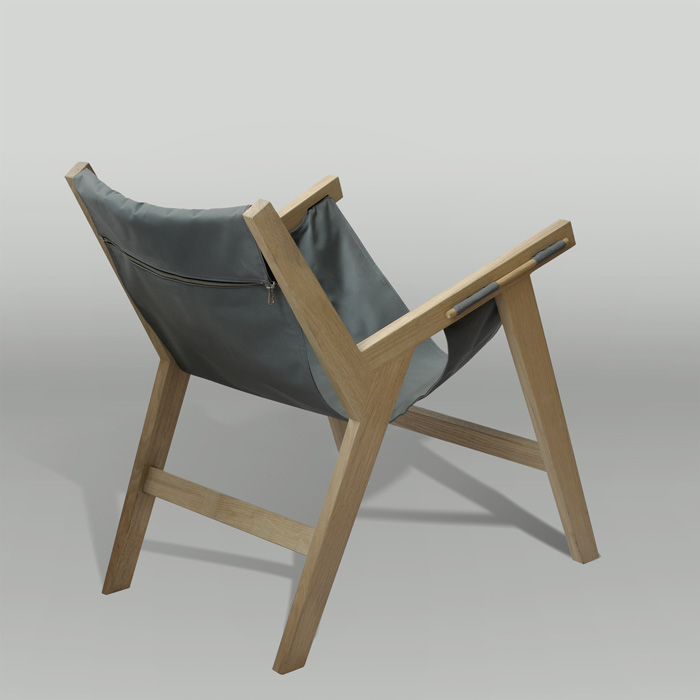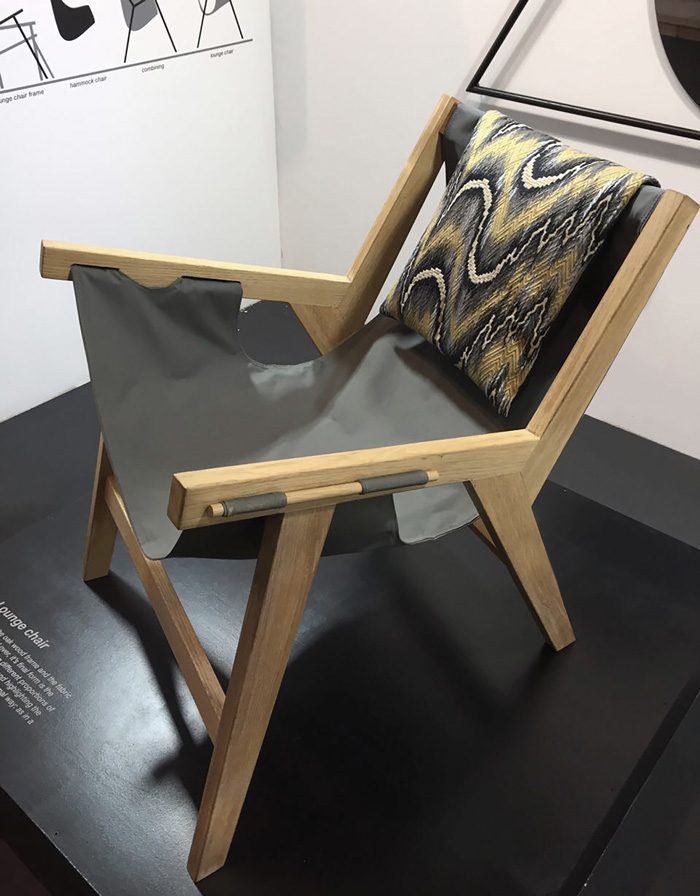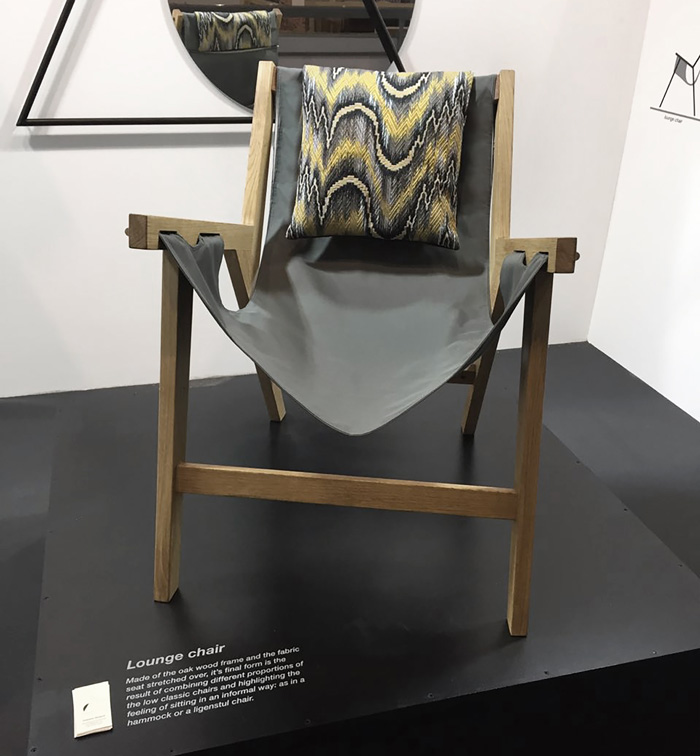 About author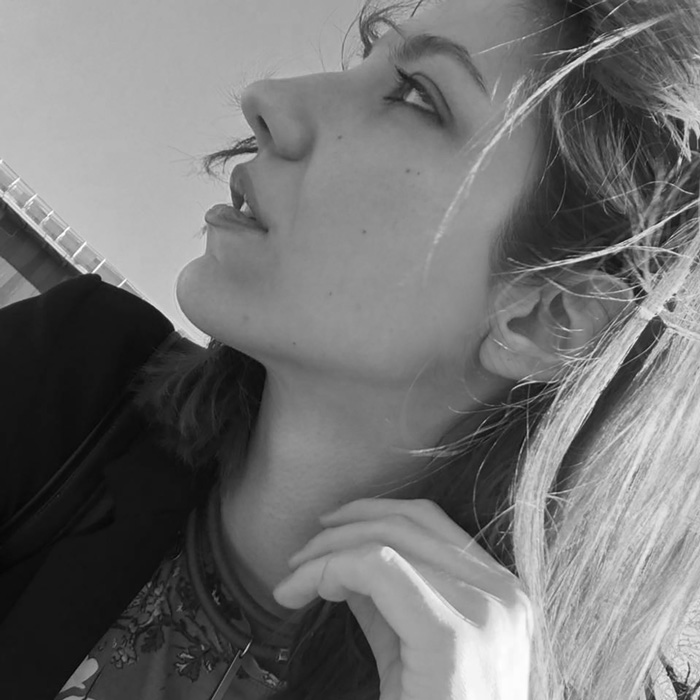 Tamara Svonja is interior & furniture designer based in Belgrade.
Science 2014 Tamara is specialized in products, furniture and interior design. Mostly working in collaboration with local workshops and artisans she realized her design for chairs, lamps, coat rack, tables, shelves, cutting board and other accessories. Some of those products had notable appearances at respected regional and international design festivals and fairs, including Zona Tortona at Milan Design Week.
Science 2016 Tamara is mostly oriented to the interior design projects for offices, private apartments and hotels.
FILE
Author: Tamara Švonja
Country: Serbia
Producer: Tamara Svonja
Year of production: 2016