With the transformation of an unusable city bus into a mobile youth centre, we have created a mobile unit of needed infrastructure with programs and space for supporting youth. Rather than becoming a burden for the environment, the unusable city bus starts a new life cycle and it continues serving the residents in a different form.
Our initiative is the way forward to build more inclusive and better-connected neighbourhoods within the city as a whole. The mobile youth centre connects residents in the neighbourhoods and connects the neighbourhoods to each other. It provides youth and others a point of social life, creativity and a sense of belonging. Three stages have been planned, initially defined on a forecast of a 5-years life span of the once.
Refurbished bus:
1. Refurbishing the bus with youth in a 'learning by doing' mentoring program + Usability test in the neighbourhoods (December 2018 – March 2020);
2. Conducting programs in the neighbourhoods, which are based on cultural projects as defined by and with local communities (March 2020 – 2025);
3. The new housing stage when the mobile youth centre becomes a home of culture and social life in the most needed neighbourhood (2025 – ).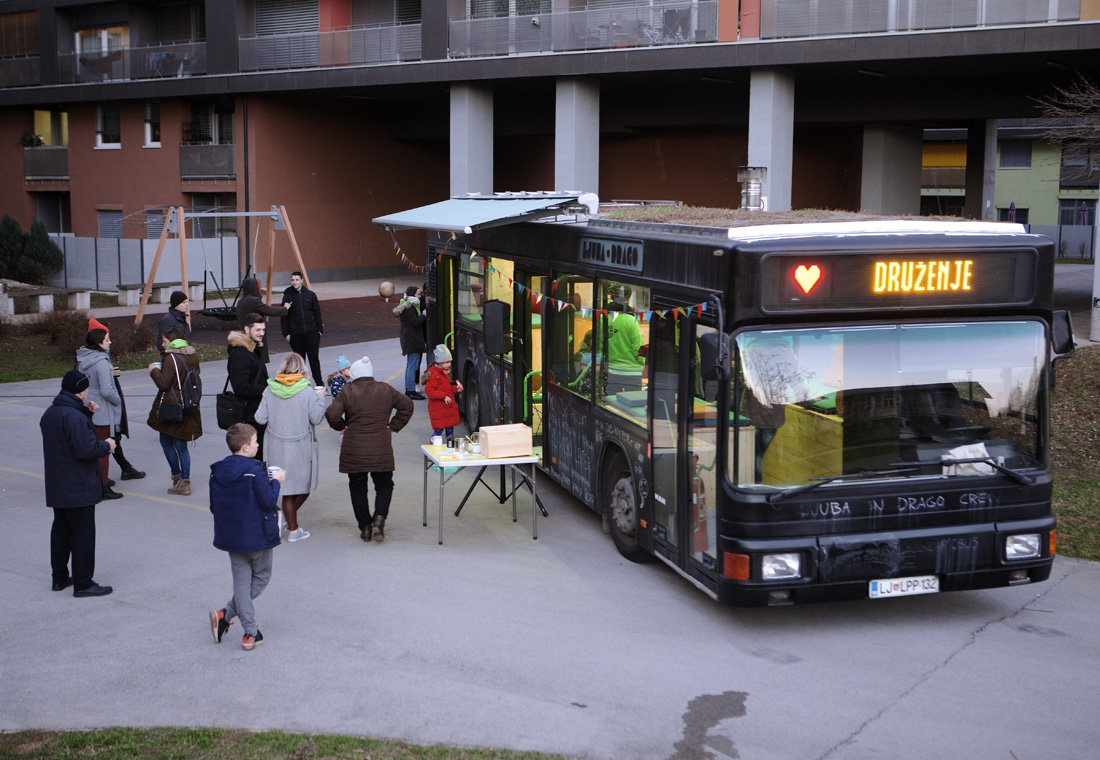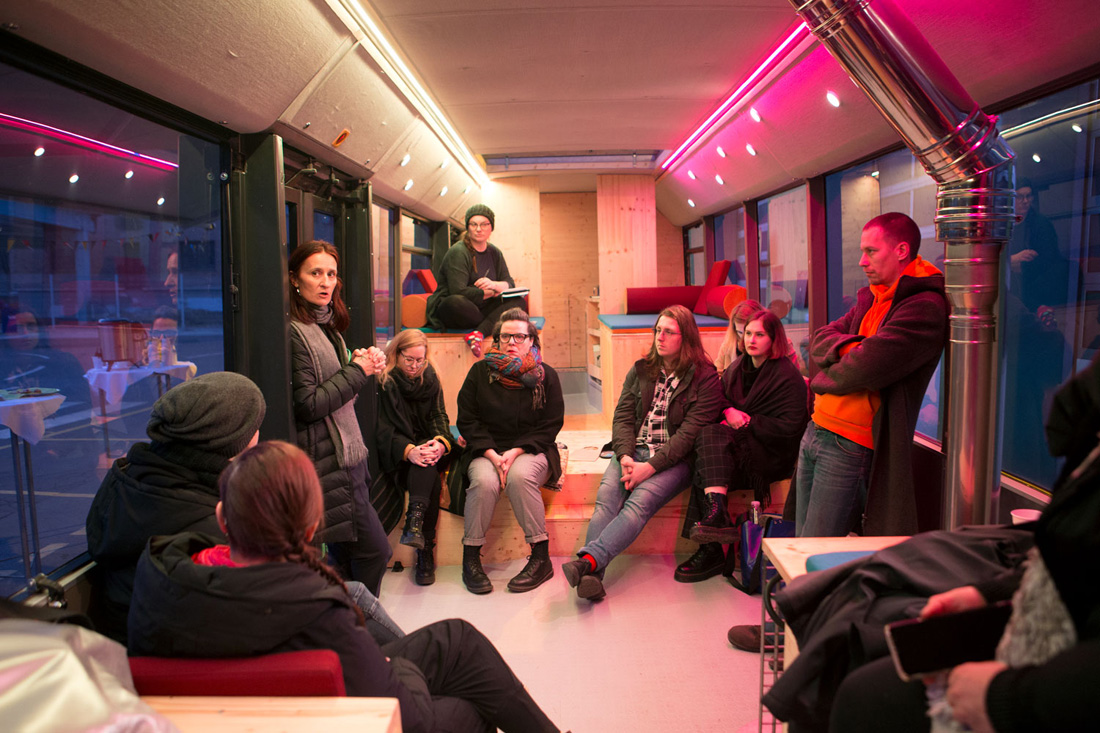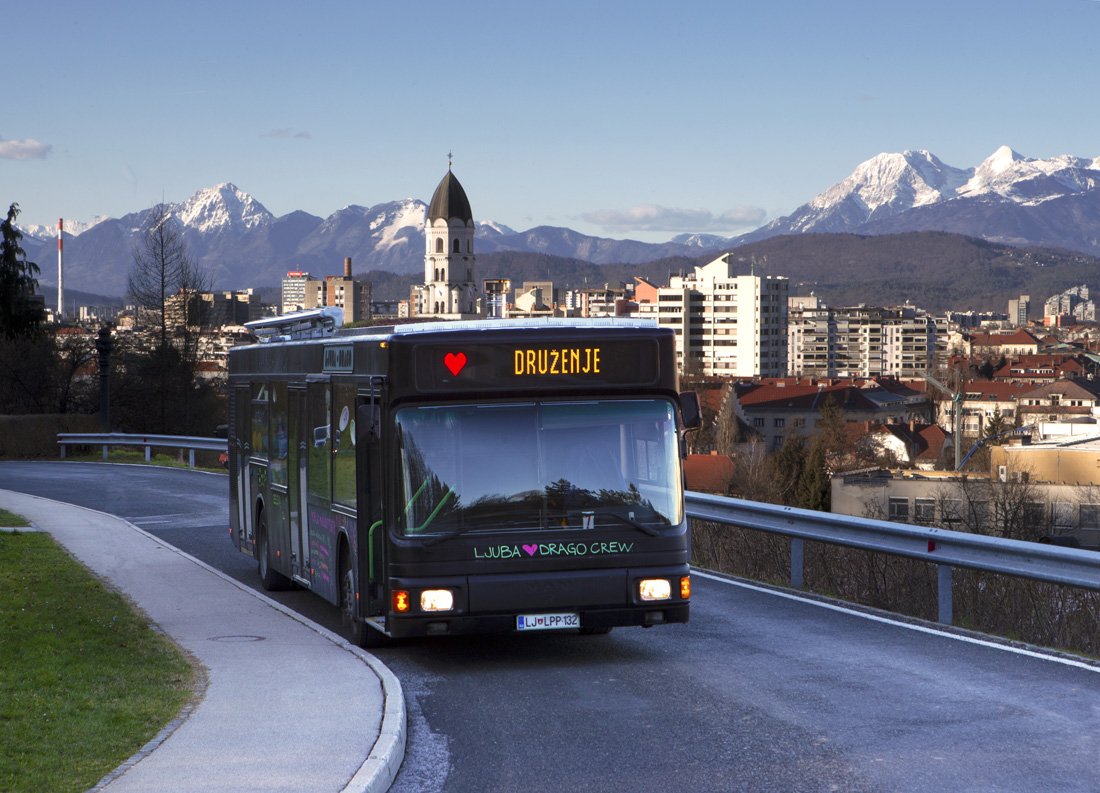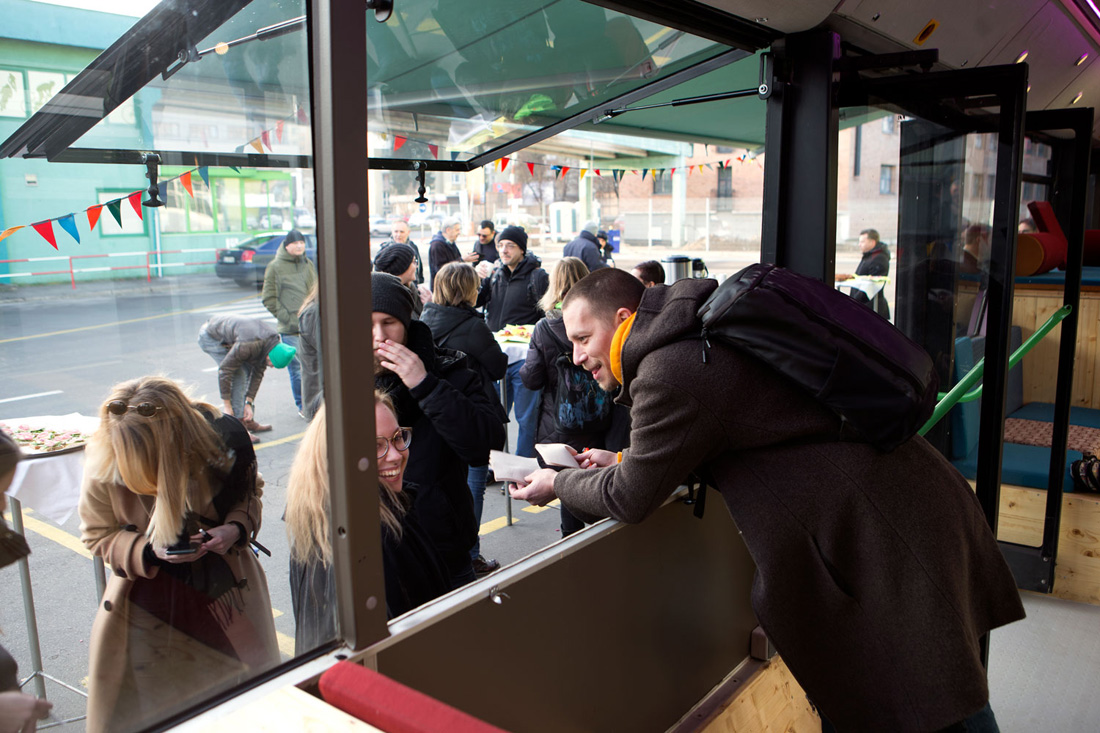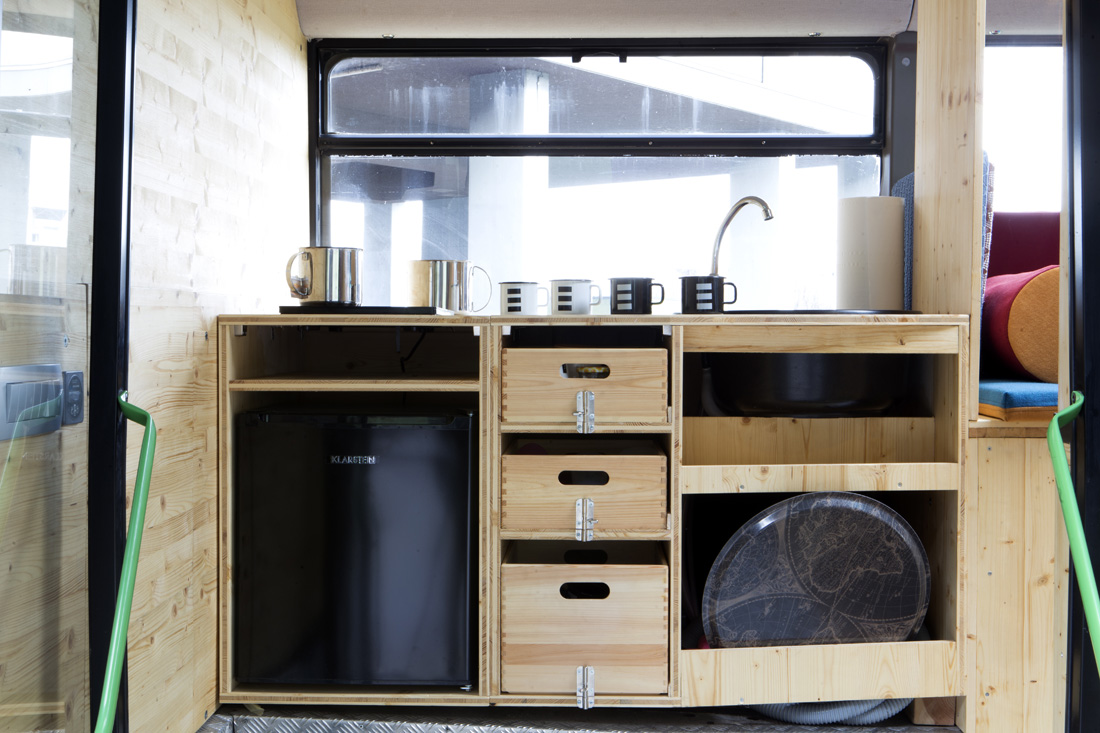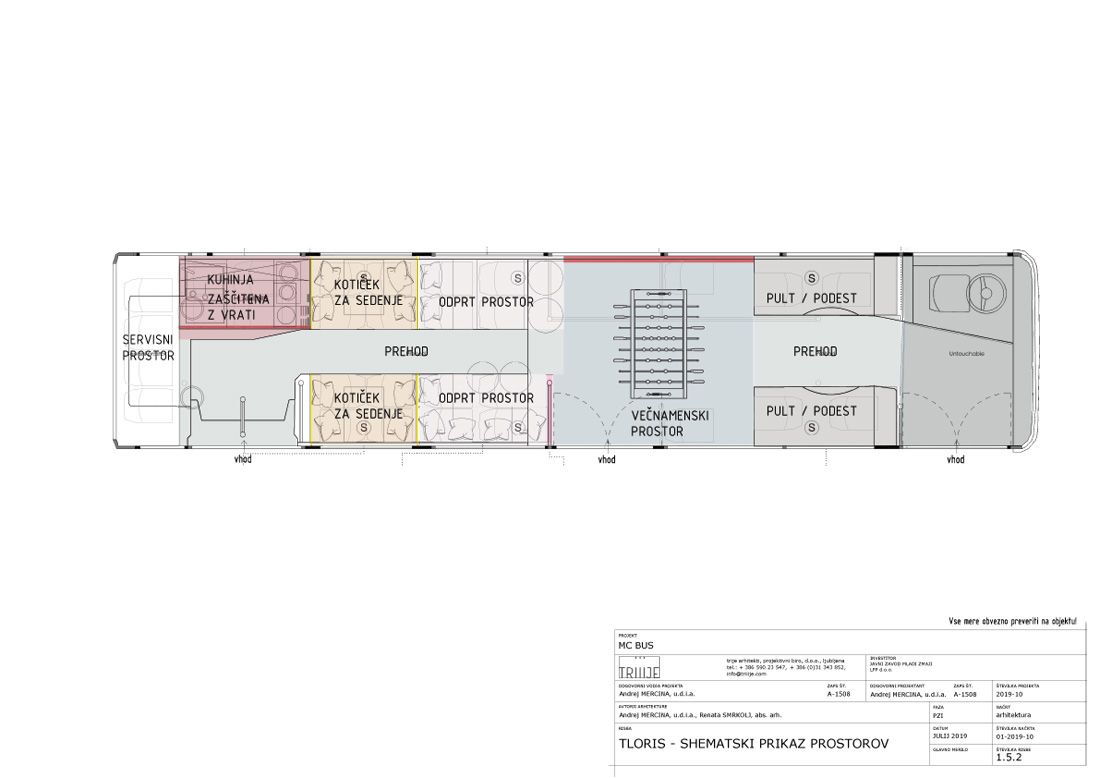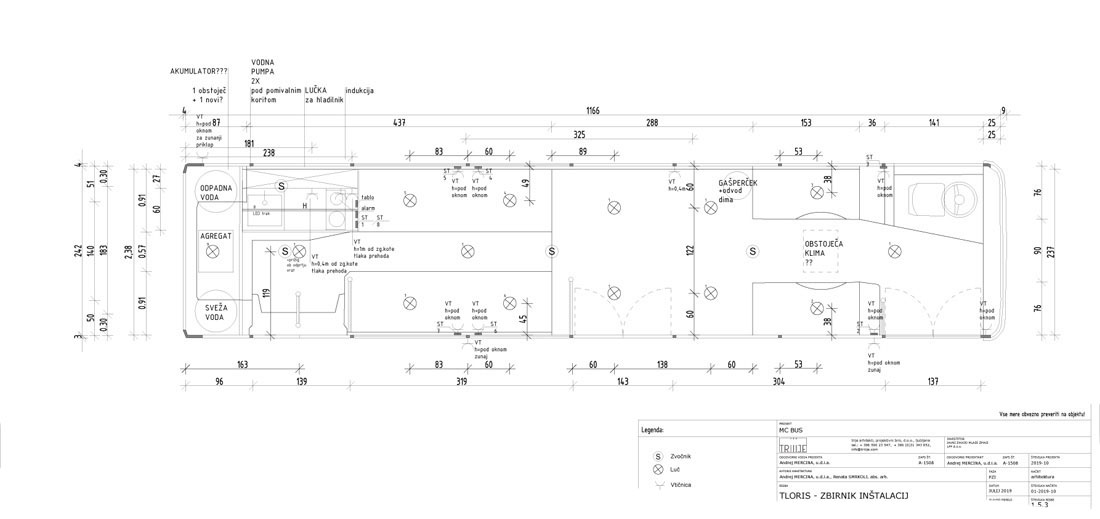 Credits
Autors
Idea and leadership: Ksenja Perko, Mladi zmaji
Coordination: Marko Taljan, Mladi zmaji
Young Co-authors: Petra Dermota, Lea Dolinar, Petra Filipič, Matic Lesjak, Tana Logar, Timeja Liplin, Tina Ivnik, Zia Perko Rogelj, Evelin Radulović, Teja Samsa, Analina Štumberger, Eva Sešek, David Vavtar, Katarina Žniderič.
Mentors: Tadeja Bučar – Creative Nomads, Andrej Kurent – Preoblikovalnica, Andrej Mercina and Renata Smrkolj – Triiije, Andraž Tarman – Zavod Rompom
Client
Public institution Young Dragons
Year of completion
2020
Location
Slovenia, Ljubljana
Total area
28 m2
Photos
Jon Žagar
Project Partners
Ljubljana Passenger Transport (LPP), Knauf Insulation d.o.o., Donar d.o.o., Varesi d.o.o., IVZ d.o.o., Public company Ljubljana parking lots and markets d.o.o. – Tržnica Moste
Related posts
Powered by