On a long narrow estate in Neufeldersee there was a weekend house to be built. The exterior design of the object was done in a restrained and timeless manner. The wave, which is the main source of inspiration for the shape of the building, reflects itself in the exterior and interior components. Particularly remarkable is the connection of the building with the garden which offers the wide view over the lake. The construction consists of a blend between reinforced concrete and steel columns. The wide cantilevered  upper level (7,5m) was accomplished using steel trussed girders in the upper floor directly connected to the beams from the roof. The south-eastern corner can be completely opened without being restricted by any weight bearing elements, achieving a seamless transition between the exterior and the interior. The outdoor curtain blends the outside with the inside, offering protection against sun rays and insects, creating an interesting shadow play in the process. Very high quality materials were used in the project.
Ground floor
The ground floor was conceived as an open space which offers view over the lake immediately when entering the house. It offers a generous living space with a free-hanging fireplace. the cooking and dining area are combined with the living room.  The resort is separated from the neighboring building by a green Patio which also contains a changing room and storage spaces. The upper floor is accessible through a free hanging steel stair.
Upper floor
The upper floor is also conceived as an open space. Here, the master bedroom is directly connected with a bathroom, a generous fitness area, sauna and a toilet. The entire area is surrounded by a balcony with a great view over the lake. The glass facade can be completely opened. Additionally on the upper floor there are two guest bedrooms, a guest bathroom and a technical room.
What makes this project one-of-a-kind?
The atmosphere of the waterside – a shimmering lake, the glittering reflections of the suns rays, a gentle breeze – creates a holiday feeling of a special kind. An impression of spaciousness with a fantastic view over the lake can be gained immediately when entering the house.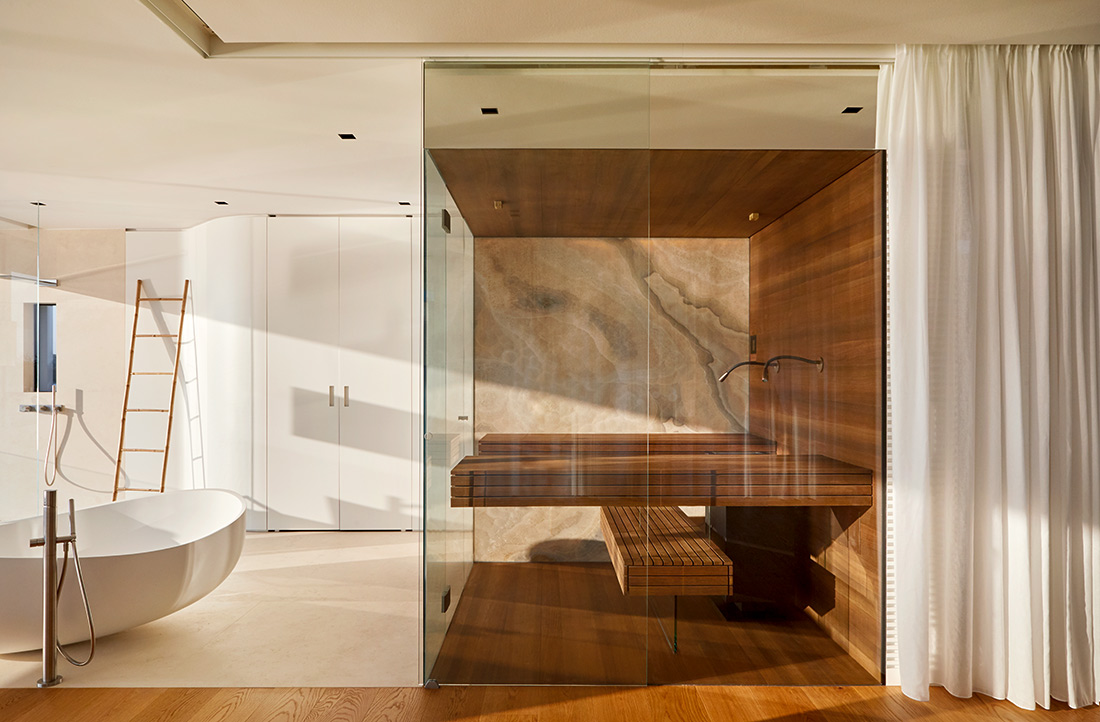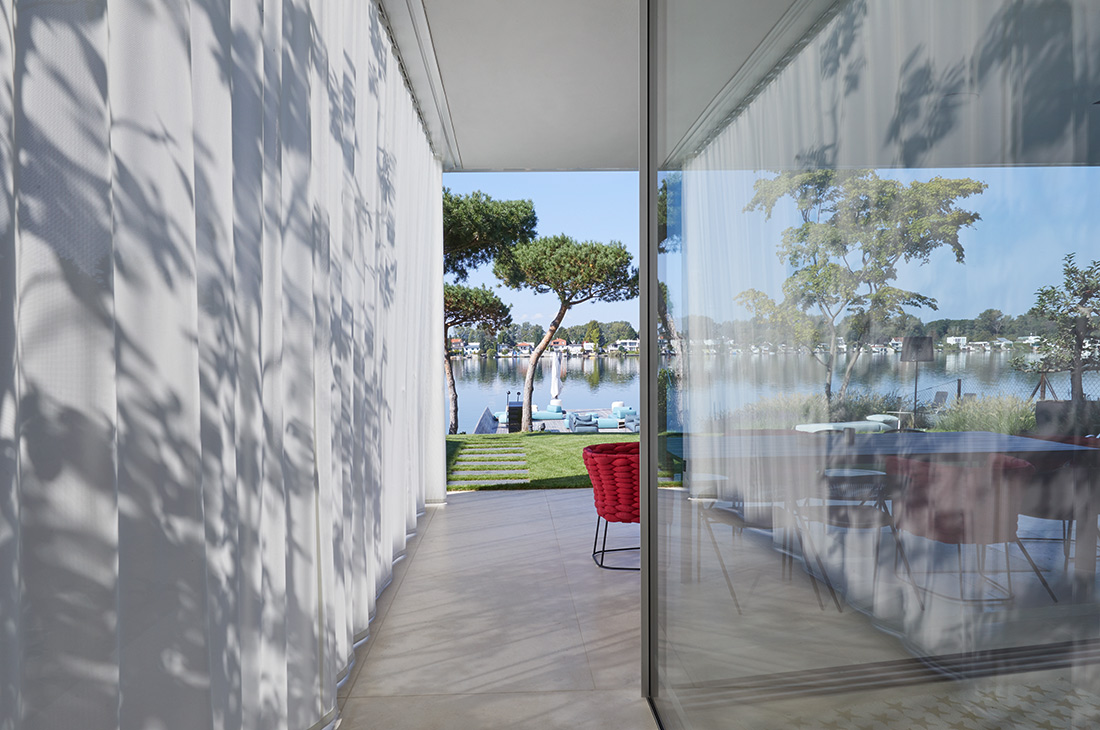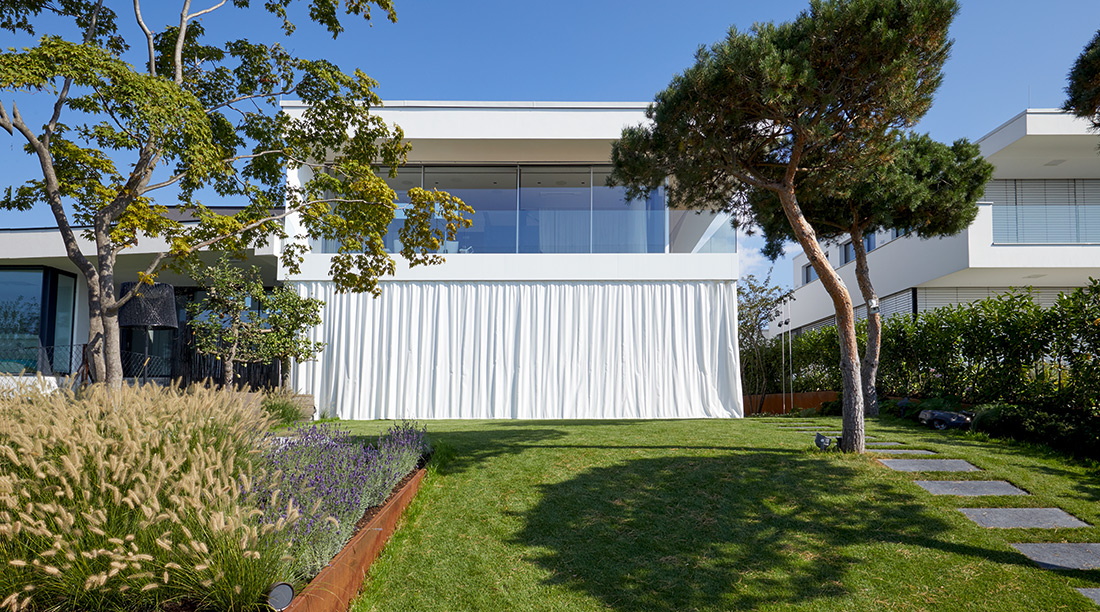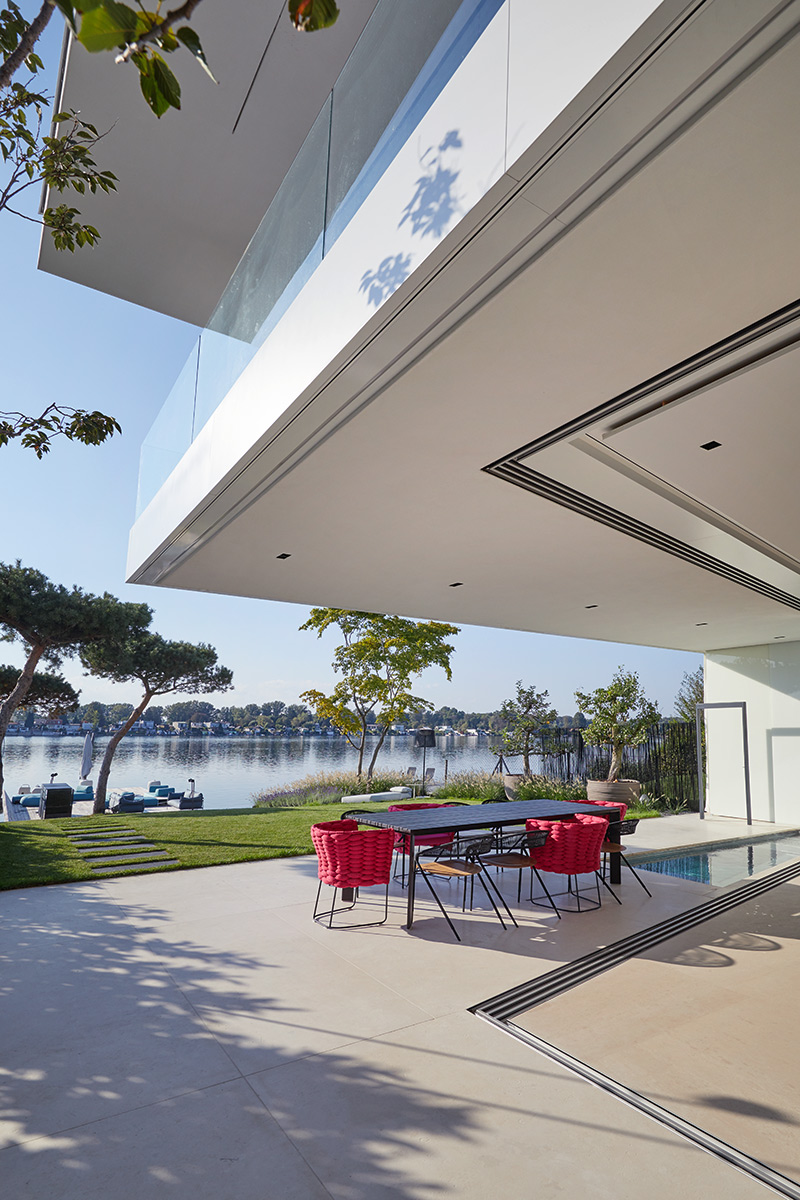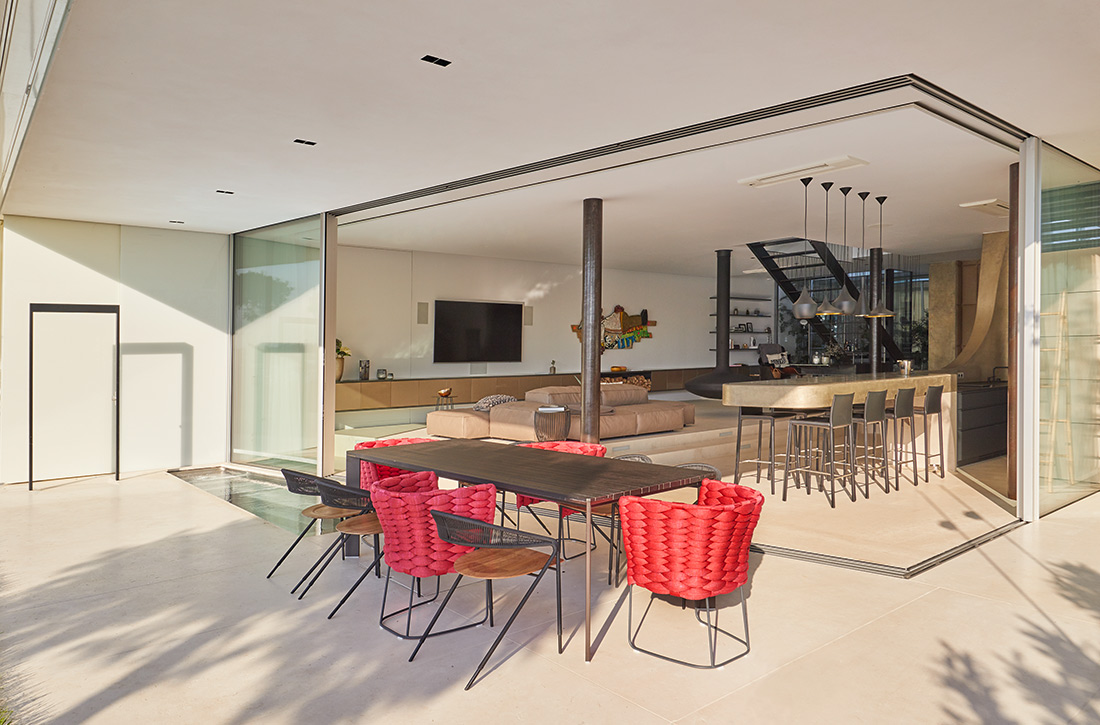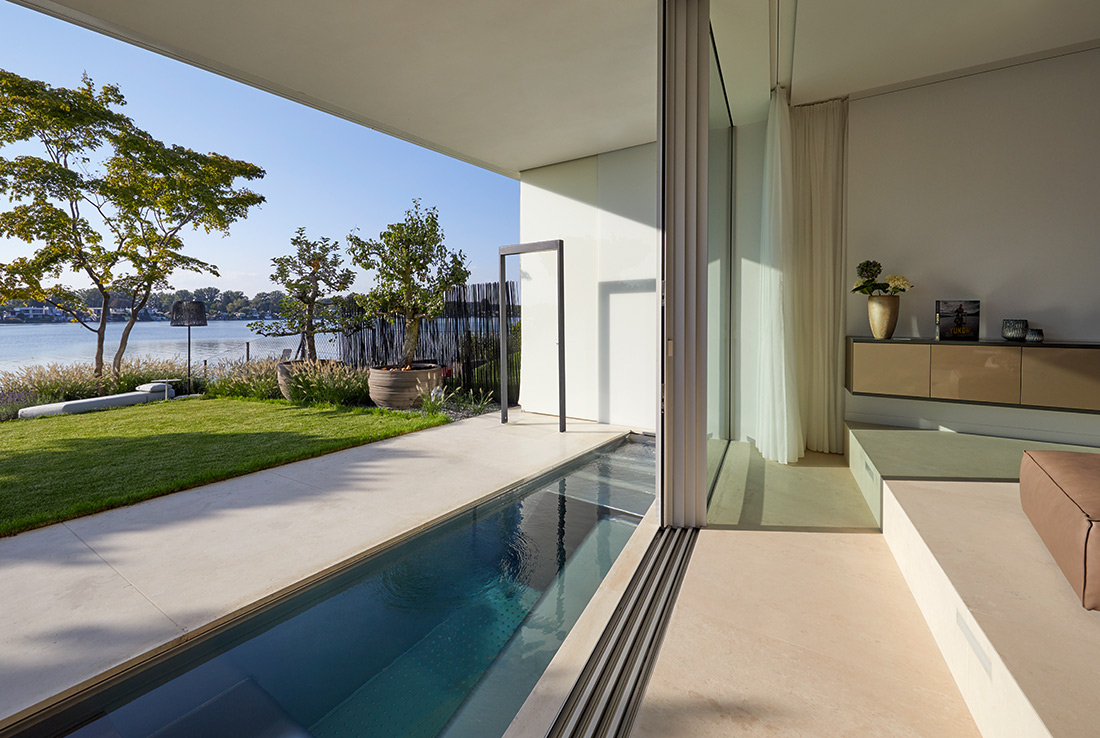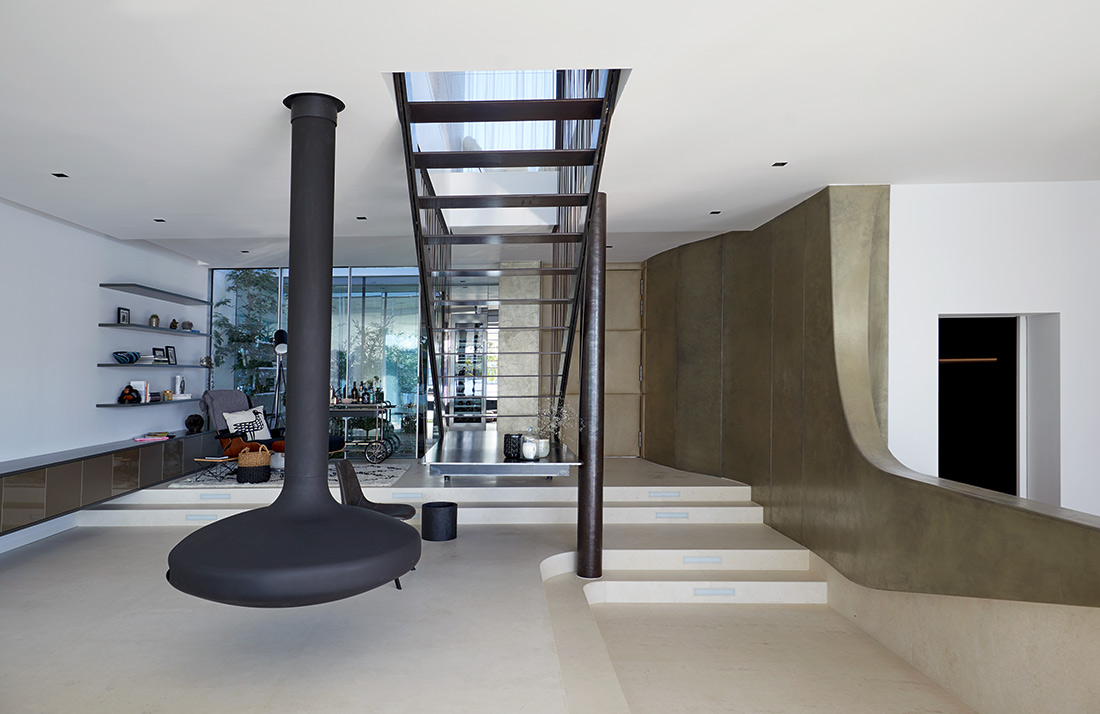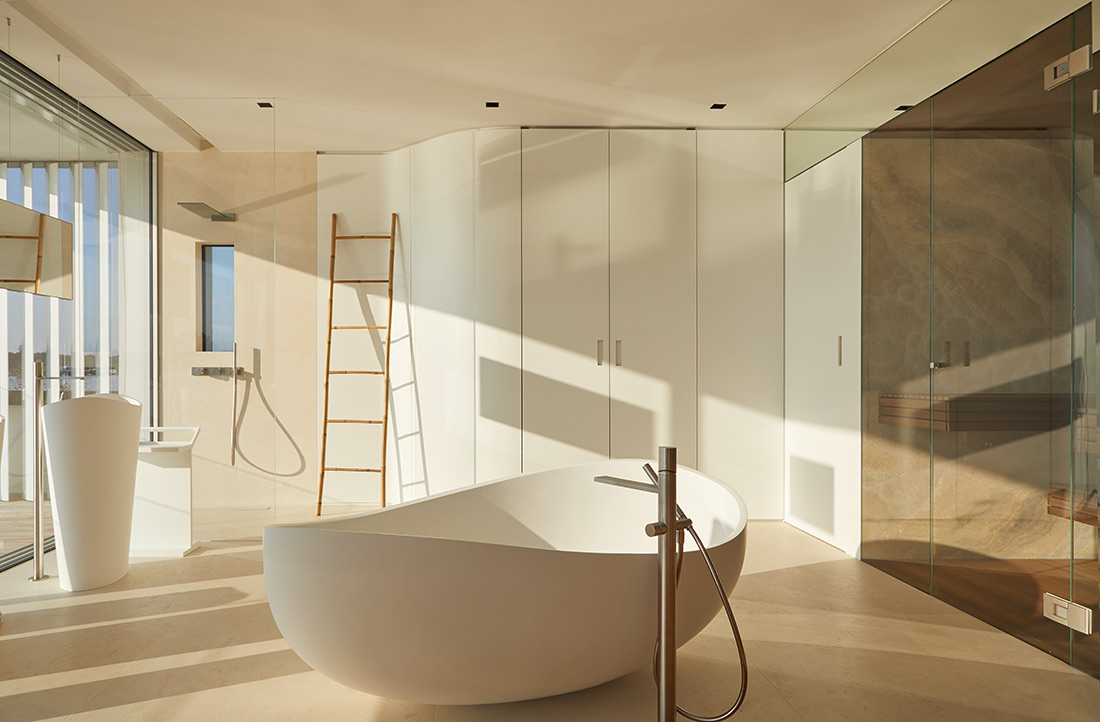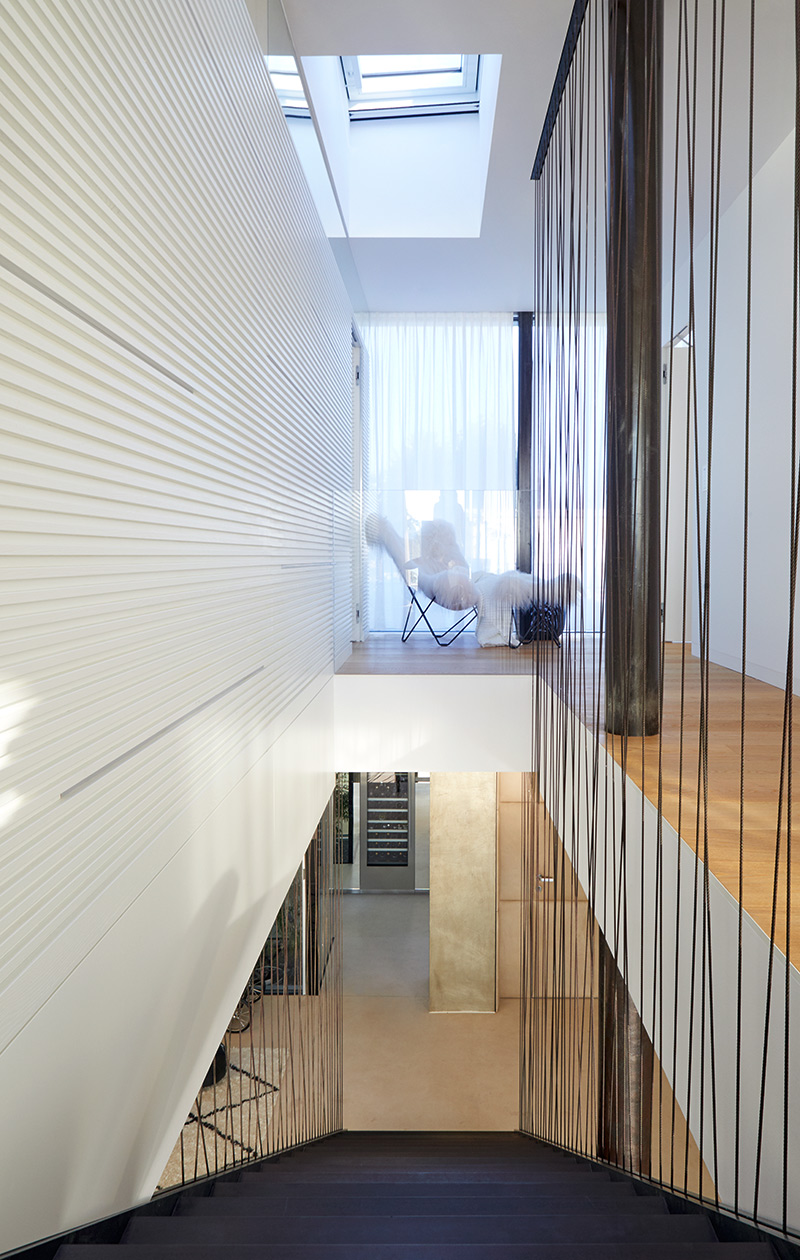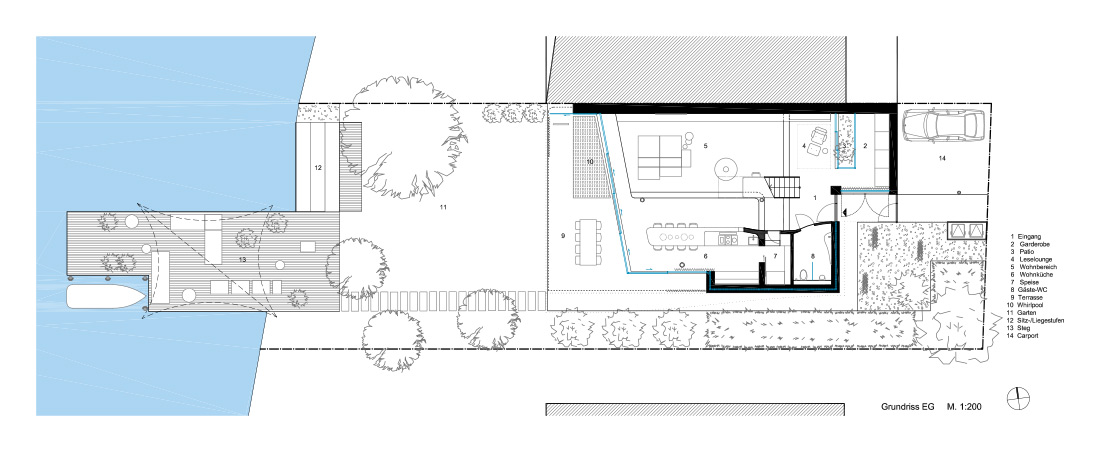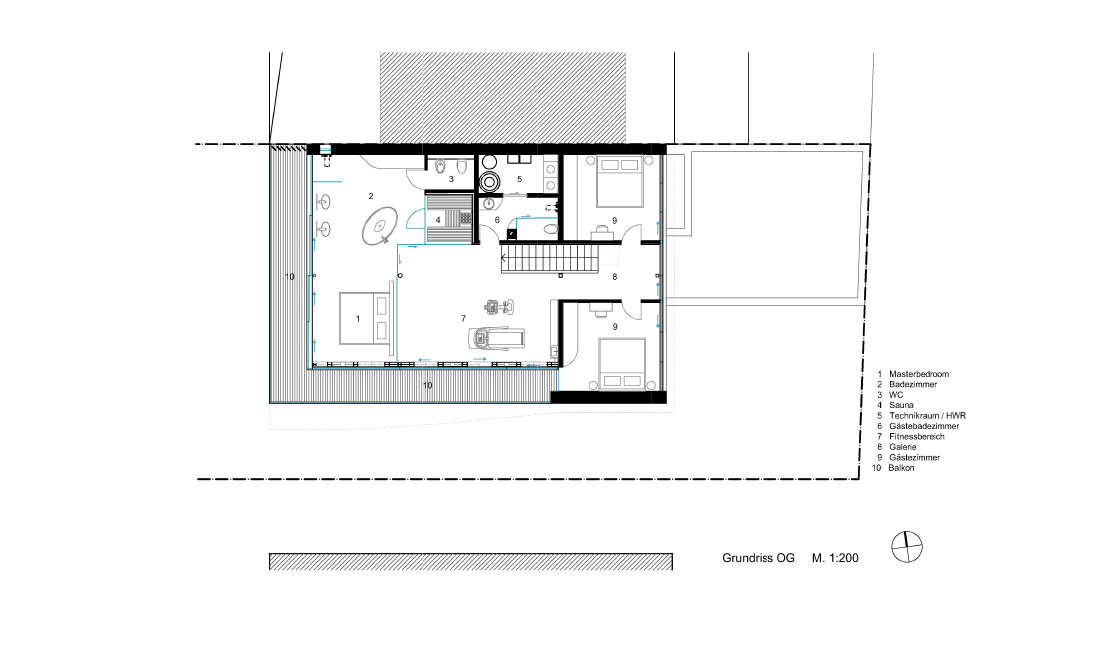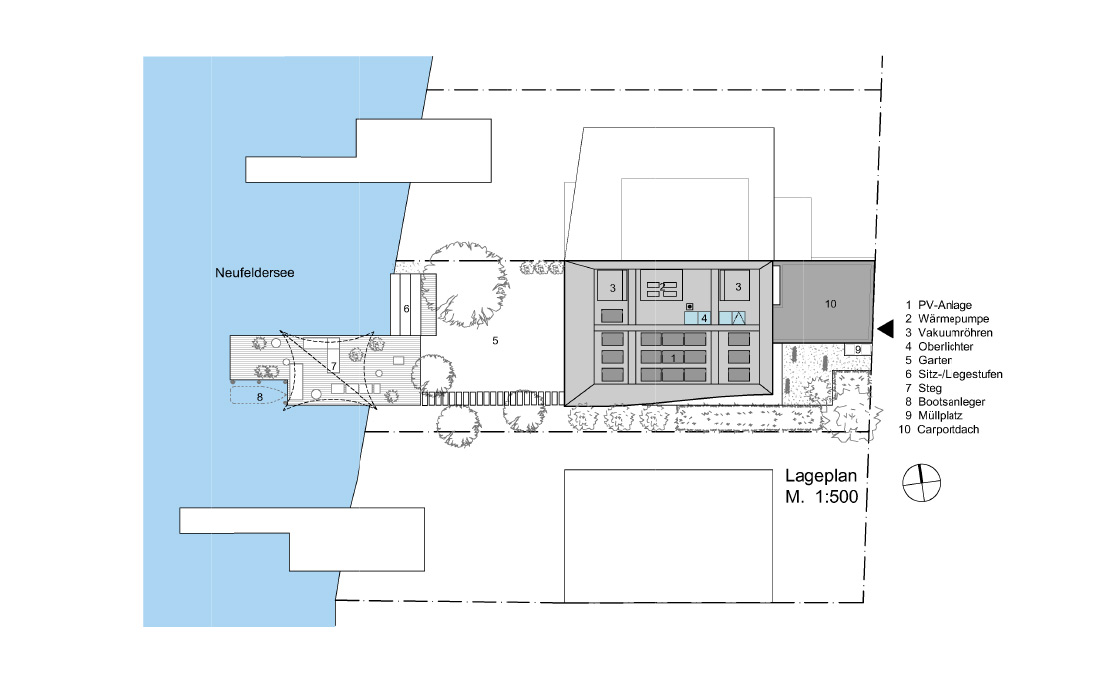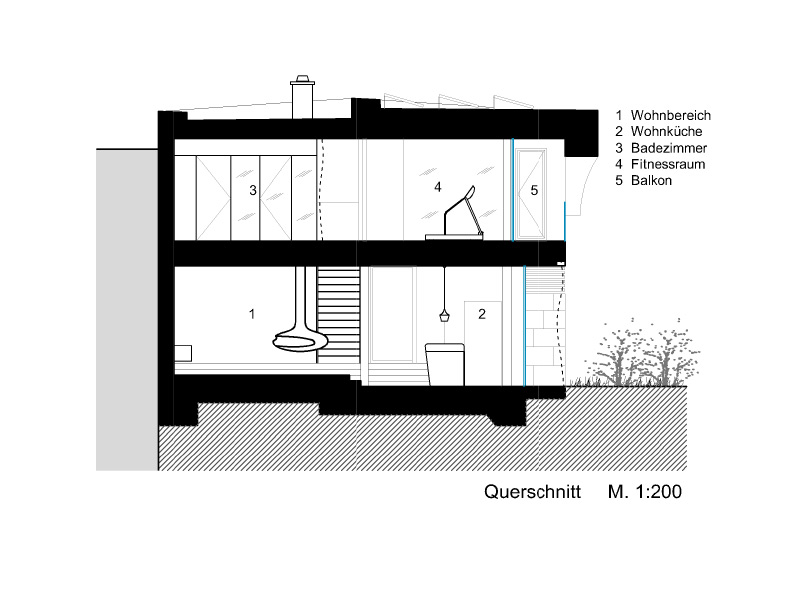 Credits
Architecture
project a01 architects ZT GmbH; Andreas Schmitzer and Finja Hansen
Client
Private
Year of completion
2018
Location
Seepark Neufeldersee, Burgenland, Austria
Total area
230 m2
Site area
523 m2
Photos
Nadine Blanchard
Project Partners
Mayerbau GmbH, Fuchs glas-technik.at GmbH, Kramer & Kramer Gartenarchitektur, J.&J. Kampichler GesmbH, Inform Tischler I Innenausbau GmbH, Krondorfer Installateur und Anlagenbau GmbH, Ing. Alfons Ges.m.b.H., Molco.at Handels GesmbH, Gassner – Edelstahlpools – GmbH, Ing. Hans Drascher Ges.m.b.H., Exklusive Fire Golobinjek e.U., Estefan Parkett und Stiegen e.U., HELLA Sonnen- und Wetterschutztechnik GmbH, Solarwings Lamellensysteme GmbH, Mewald Ges.m.b.H., Steininger Designers GmbH, Röshults, Bega, Atelier Dominique Imbert "Gyrofocus", Living Divani, Kreon, Donau Kalkstein, Bauwerk Parkett Vertriebs GmbH, Sky-Frame AG, Gaggenau
Related posts
Powered by