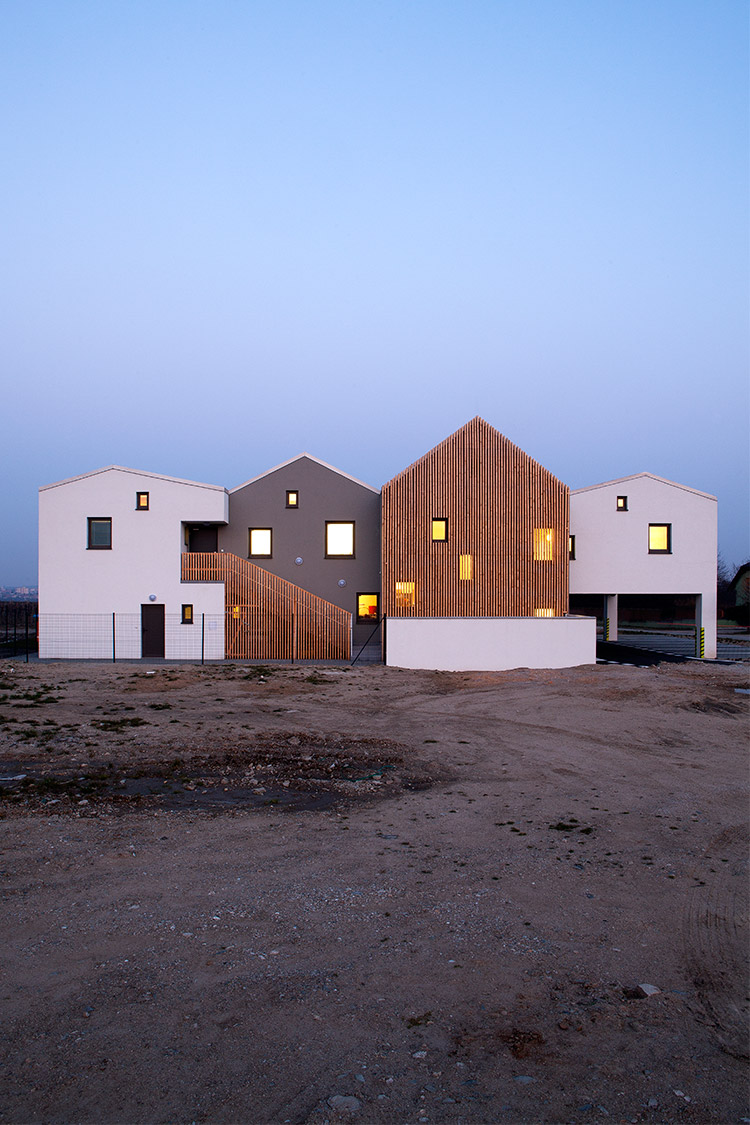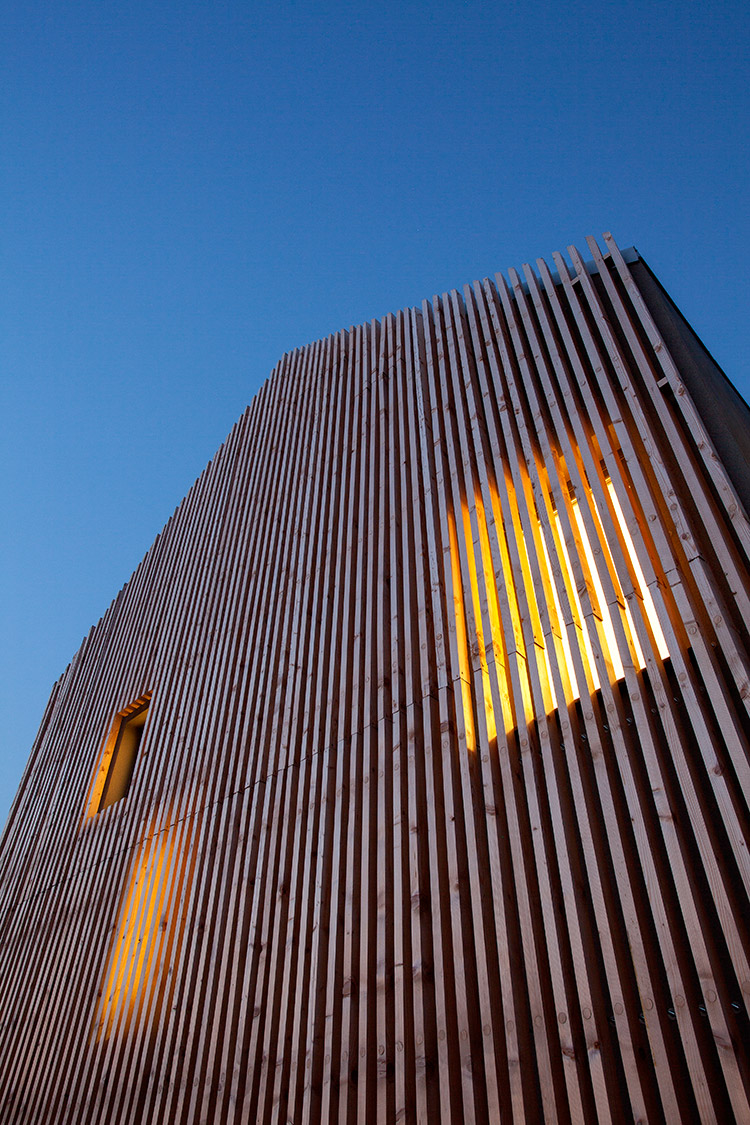 In a quaint winery village of Limbach, close to the Bratislava, a kindergarten has been constructed amidst a flourishing vineyard. On a site with a total area of 935 sqm, the constricted, rectangular plot had to accommodate 40 children, a dayroom, a director's office, kitchen, parking and a playground. Placement of classrooms at the upper floor was at the end the only possible solution.
There are 3 pavilion in the kindergarten with the capacity of 10, 20 and 10 for children at the age of 3-6 years. Because of the lack of the space we had to place the technical section in the highest attic part of the building above the staircase. The main visual element of the object is for children an easy comprehensible theme of house with a sloped roof and playful windows.
The pavilions at dusk where the playfully arranged windows light up the exterior windows placed behind the timber cladding glows through., giving a nice effect the dining area opens up to the playground the day-room is used not only for dining, meeting and mutual interaction of the children but can be adapted for small performances. The room is directly connected with the main entrance as well as the administration and the kitchen.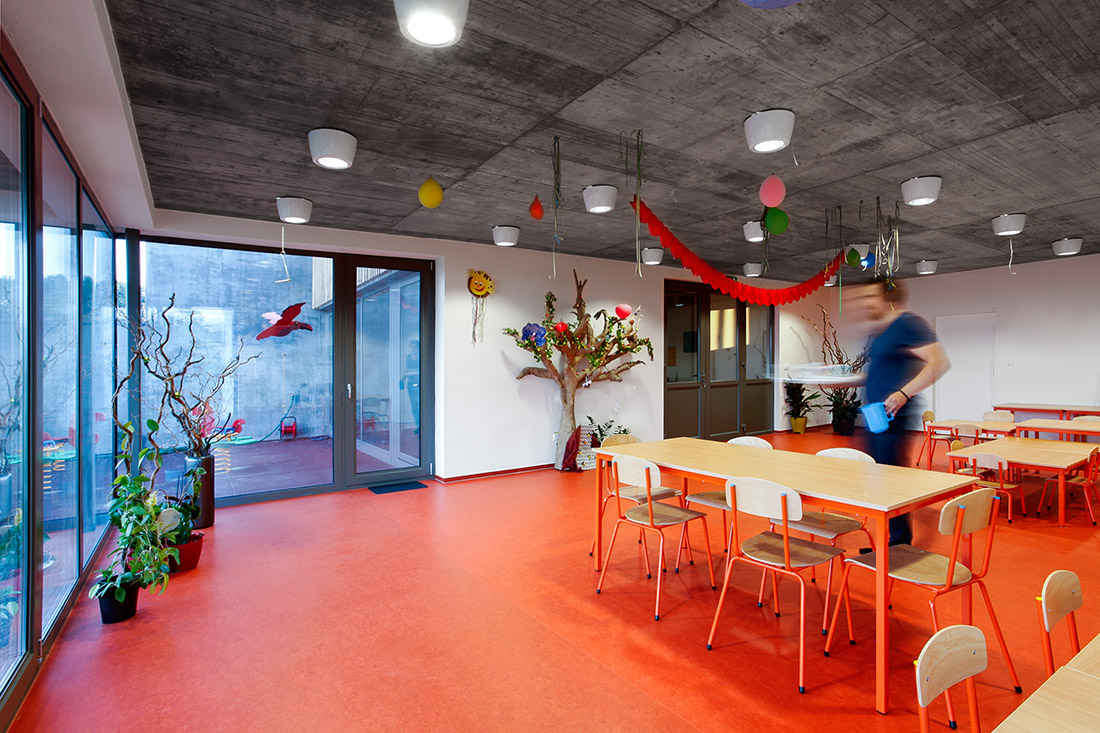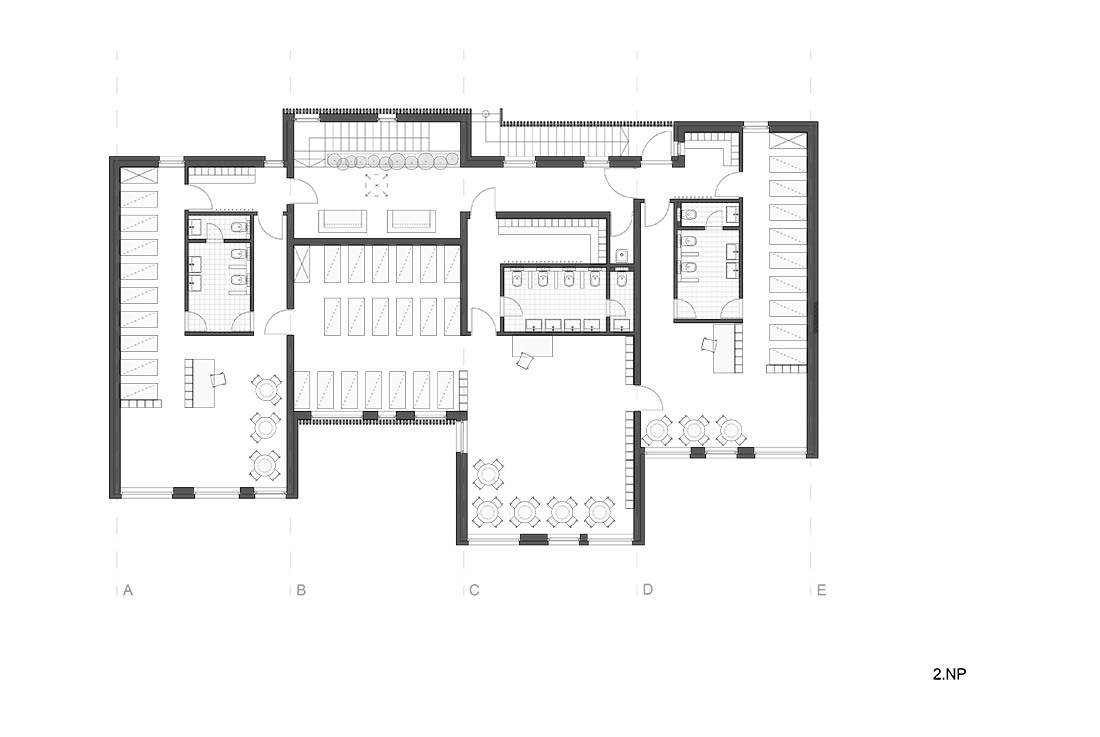 About the authors:
The architecture studio based in Bratislava, Slovakia was founded in 2004 by architects Martin Rezník, Matúš Polák and Silvia Kračúnová. In a short time Architekti.sk acquired new members, today we have a design team of 8. Our portfolio contains various projects, from the level of planning to construction, even interior design. In our work we reflect on the requests of the clients, searching for a balance between his requirements, resources and the surroundings. Our goal is to create authentic , innovative and highly functional solutions. We attempt to design buildings which improve the quality of living.
The studio has been the recipient of the CEZAAR award – the highest architecture accolade in Slovakia – for a housing project Avana.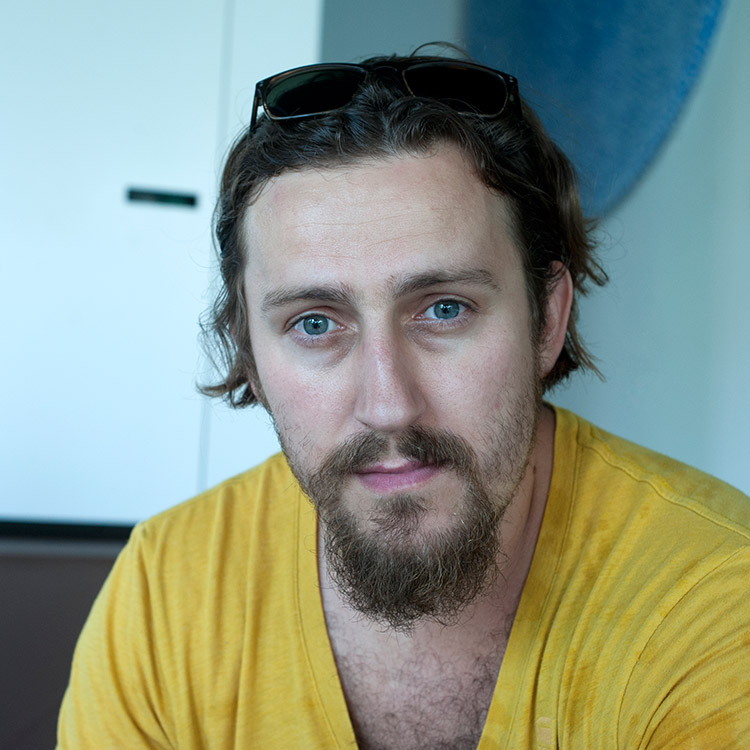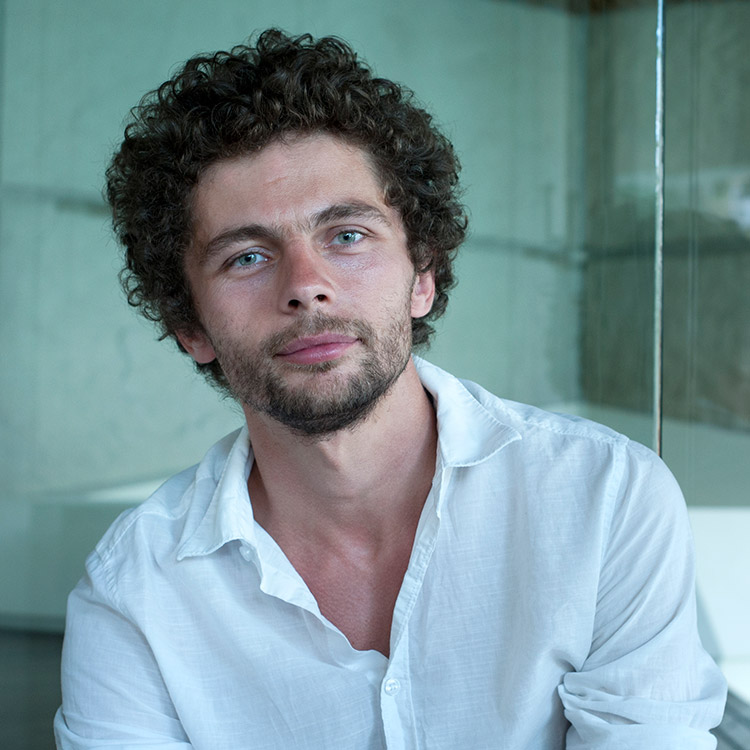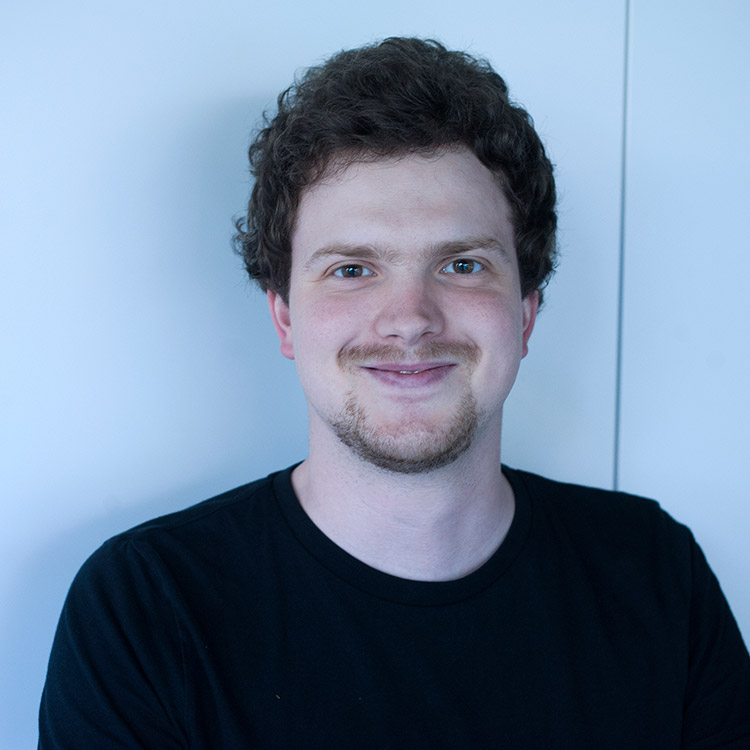 FILE
Authors: Martin Rezník, Matúš Polák, Juraj Makový; architekti.sk
Client: Tigre SK, s.r.o.
Photos: Tomáš Manina
Location: Limbach, Slovakia
Year of completion: 2015
Total area: 600 m2
Text provided by the authors of the project.