Kanel is a Swedish konditori that opened in Thessaloniki in 2020. The owner's family has lived for many years in Sweden and along with the mentality has brought back to Greece a classic Swedish recipe, that of the kanelbullar. Our team was inspired by the simplicity of the Scandinavian interiors, which were adapted in Thessaloniki's warmer territory. The space is divided in two parts, the warm and the cold. The warm part is painted in a mud like terracotta and creates a nest enclosing the bar and preparation area. The lack of joints and the color unity of the nest were accomplished with the use of decorative micro cement. The cold part is the seating area and is like a corridor leading to the nest. A contemporary reading of Venetian terrazzo by Emil Group was installed on the floor. The marble fragments of the Medley tiles by Ergon were chosen in white tones to highlight the antithesis between the two spaces. The earth-tone graphic pattern on the wall is a play between diverse geometric forms and works as the connective link between the two spaces. The neon quotes express Kanel's philosophy and at the same time create instagrammable backgrounds. With the phrase 'a piece for everyone' as the café's motto, anyone and everyone is invited to join.
What makes this project one-of-a-kind?
The most unique feature of Kanel is the absolute balance in the combination of its earth-tone colour palette. The graphic pattern on the wall has been the trademark and the heart of this tiny design café.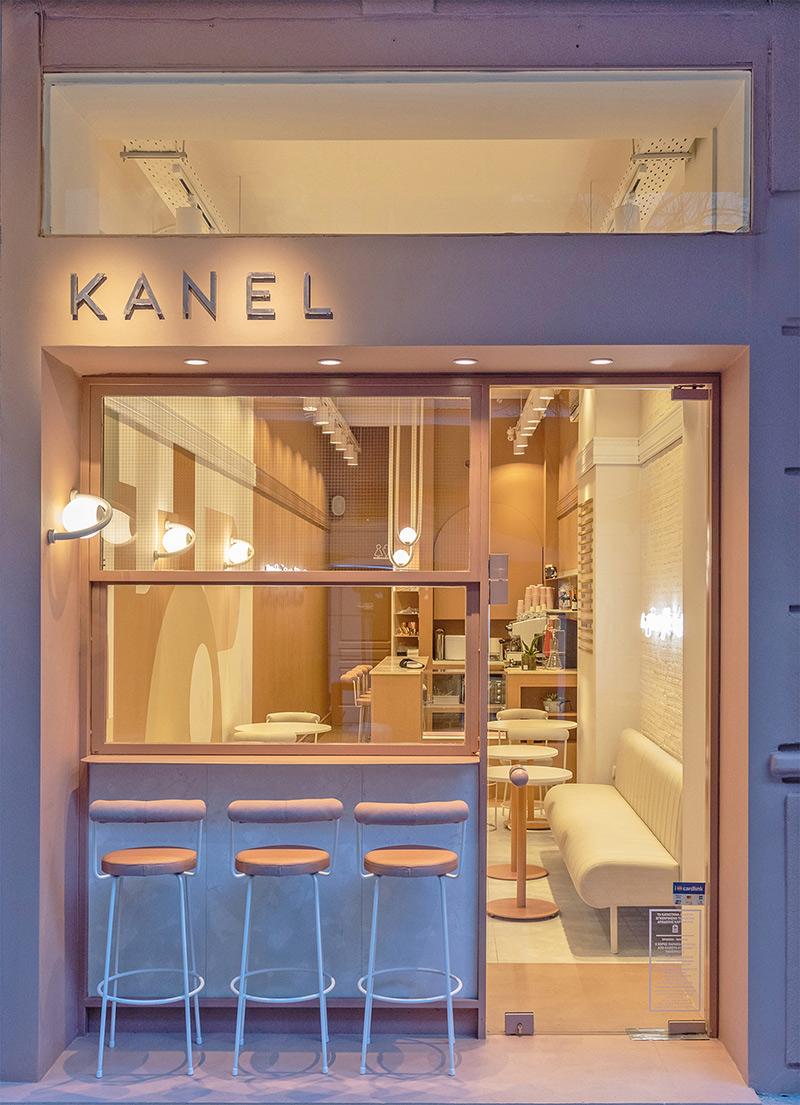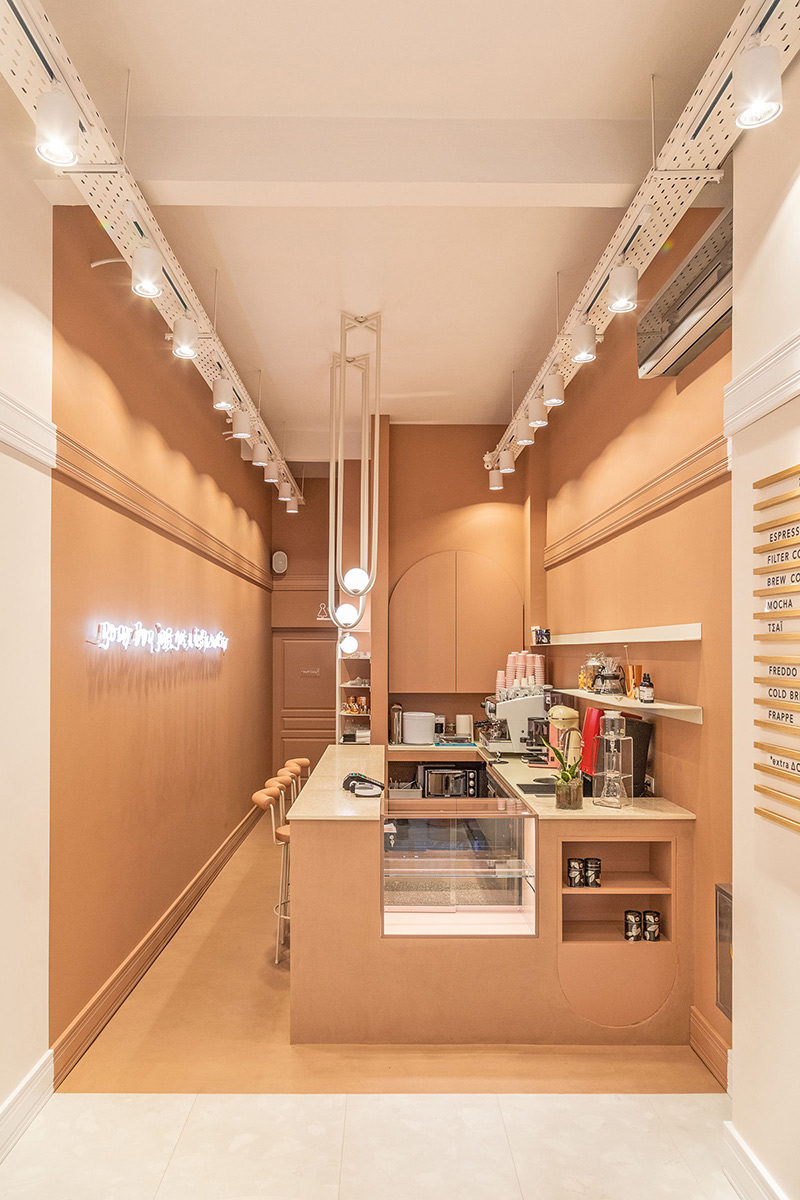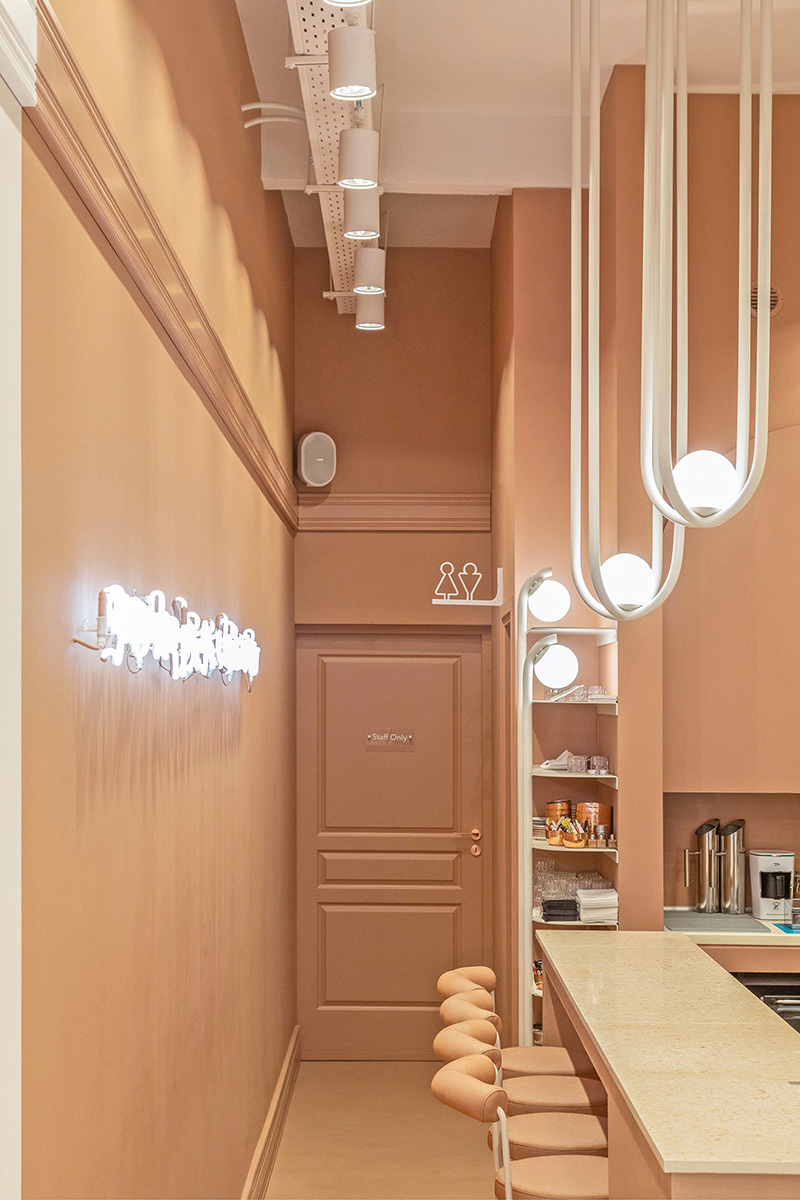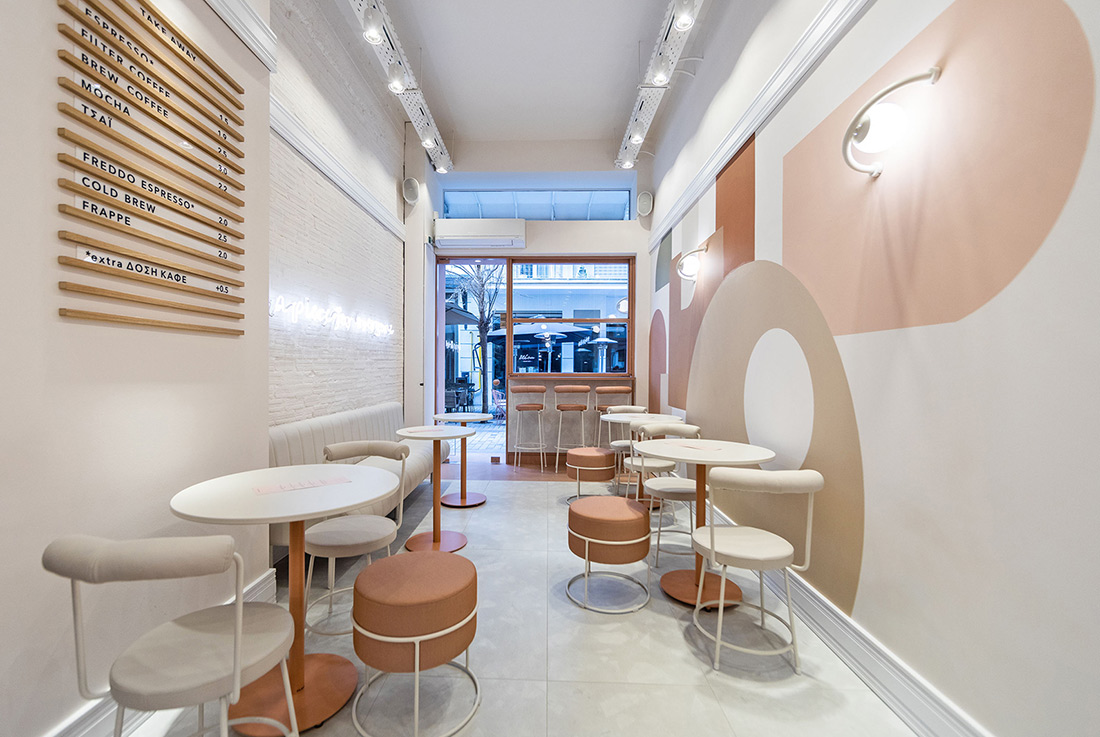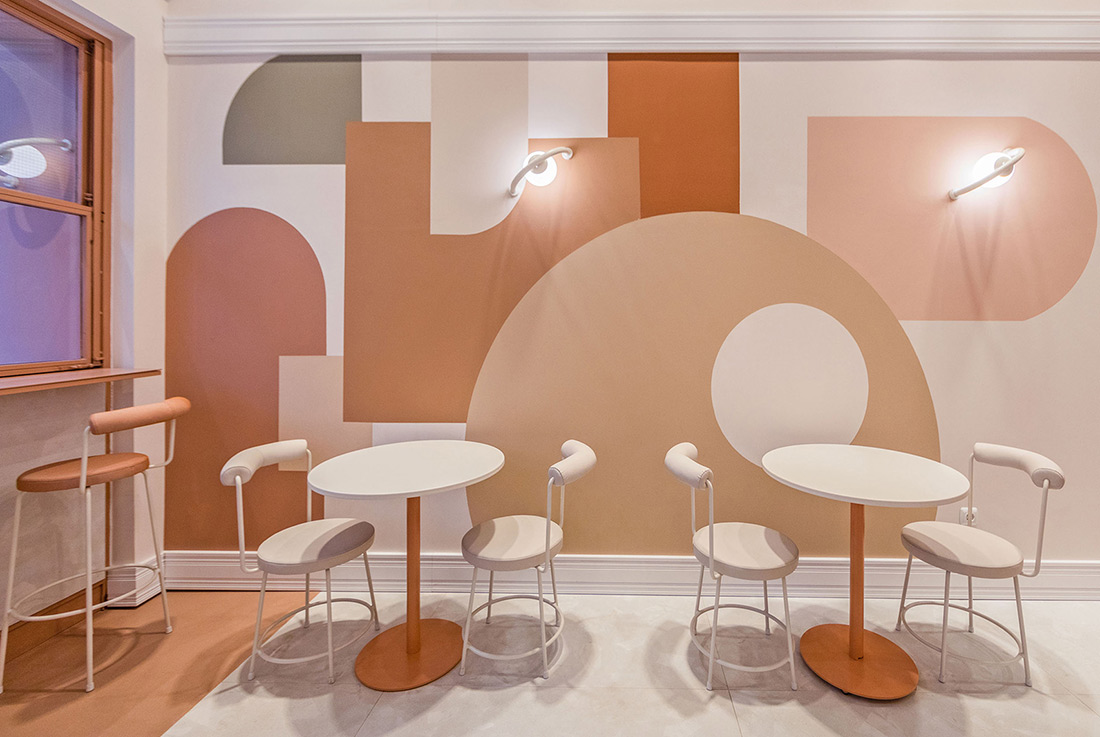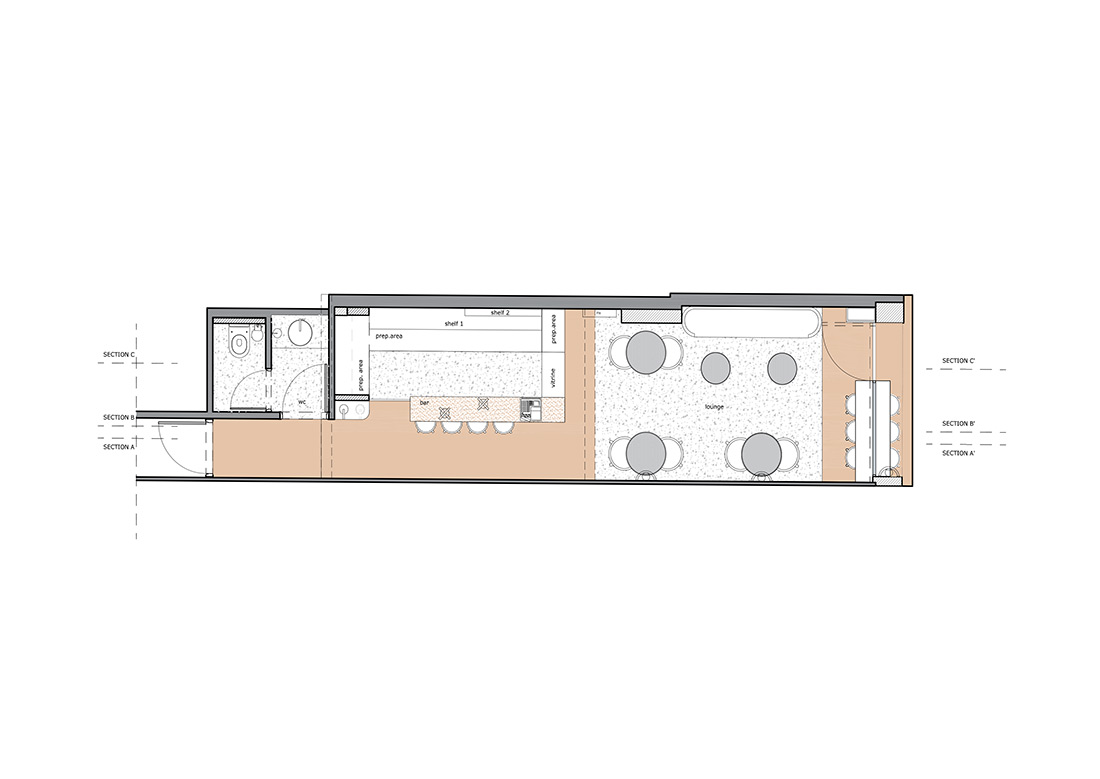 Credits
Interior
Fluo, architecture & design studio
Client
Private
Year of completion
2020
Location
Georgiou Stavrou, Thessaloniki, Greece
Total area
35 m2
Photos
Panos Arvanitakis
Project Partners
Almeco, Epiplo Gialopsos, Luminart, Kiskinidis-Living made easy, Emil group, Grandinetti
Related posts
Powered by