In a prominent location in the center of Vienna, the specialists from Döllmann Design planned a medical center.
The task was to realize the complex logistics of medical operations in a compact footprint. At the same time, generosity and openness in a valuable and sophisticated ambience should be maintained.
The strictly functional ground plan structure was extended by an innovative expansion concept. All rooms are connected by generous skylight glazing so that a loft-like overall character is maintained. All installations are ceiling-mounted and covered by a ceiling element, which apparently does not follow the floor plan. This ceiling element serves as the main source of light and supports the impression of an open floor plan.
The materiality has been carefully adapted to the use. Warm, earthy colors form the background for the bright, high-purity surfaces in the near field and on the ground. Thus, the clear, medical character gains a welcoming, homely aspect.
The clever interlocking of the design, lighting and material concept creates a clear, medical character with a simultaneously welcoming, homely aspect.
What makes this project one-of-a-kind?
The completely spatial interior design dissolves the separation between space and furniture. In combination with the clever use of highest quality materials the medical competence of a high-end medical center is displayed without being clinically clean.
The very dense space allocation plan appears generous and loft-like tanks to the skillful use of a special ceiling and lighting system.
About the authors
We are a small, interdisciplinary team of industrial designers, architects and graphic designers.
This interdisciplinary approach is important to us and influences all our work. In doing so, we can approach different topics in a broader and comprehensive way. Clients have the advantage that we can create a holistic and fully operative concept.
We develop everything from logos to completed ordinations, from teacup to restaurant, from rail vehicle to rail station. This interdisciplinarity and hence our know-how and experience influence the entire design process. As a result not only beautiful designs emerge, but real solutions!
Text provided by the authors of the project.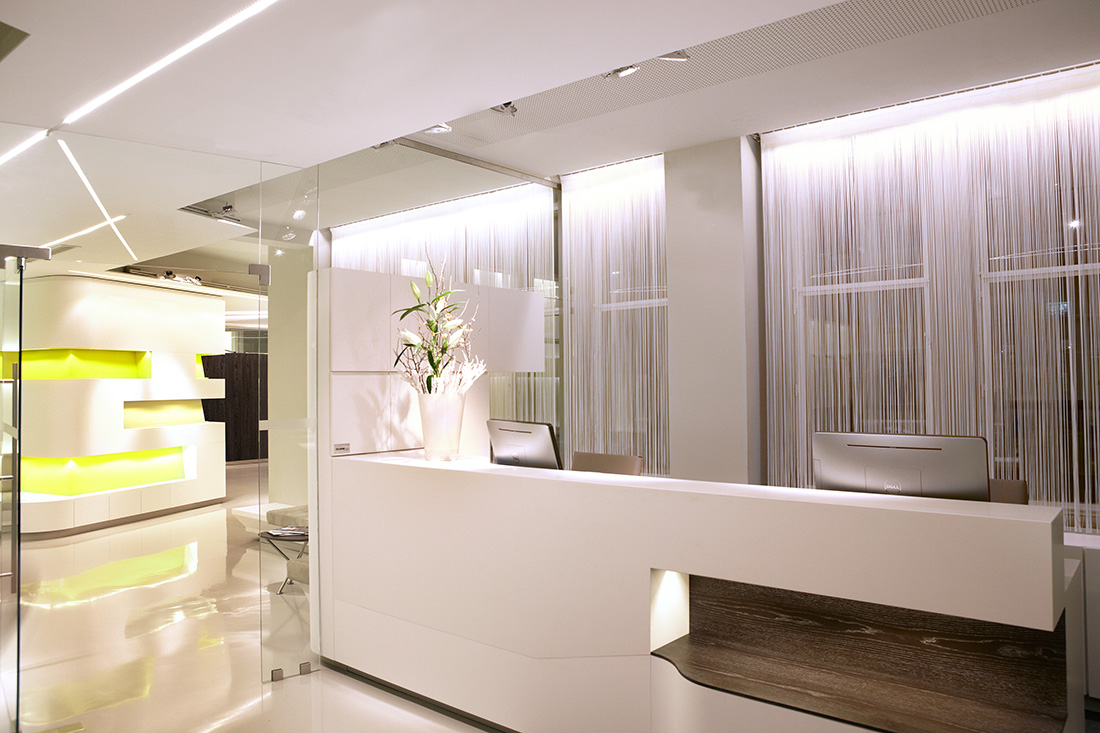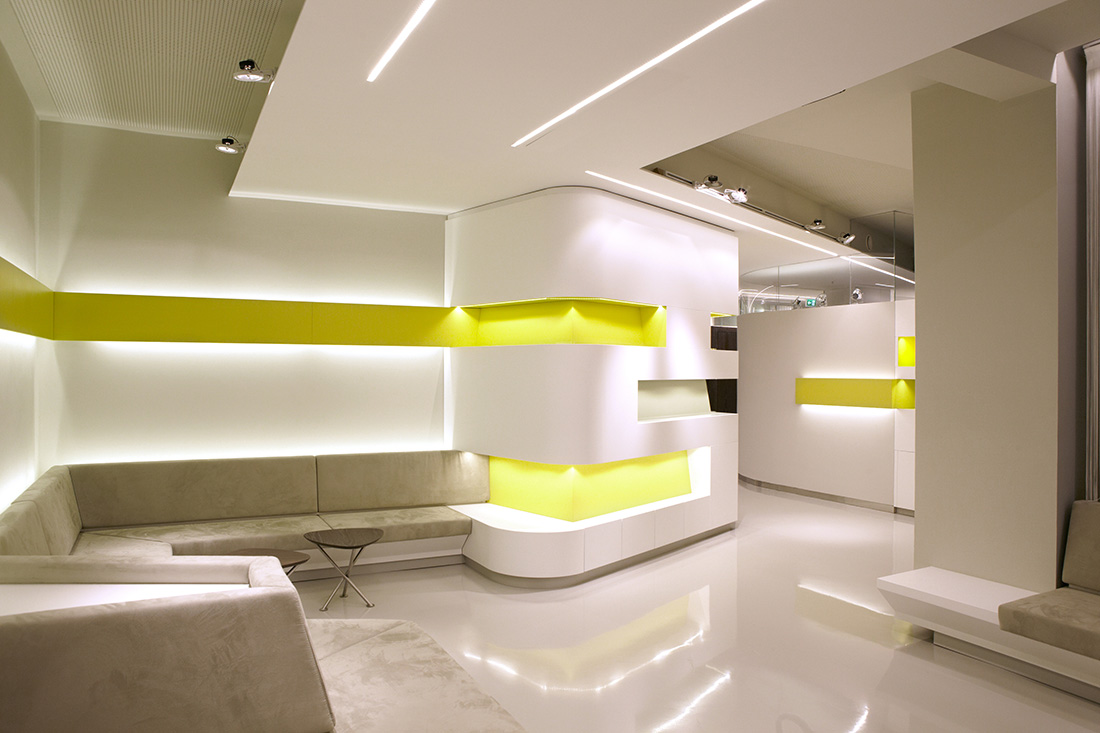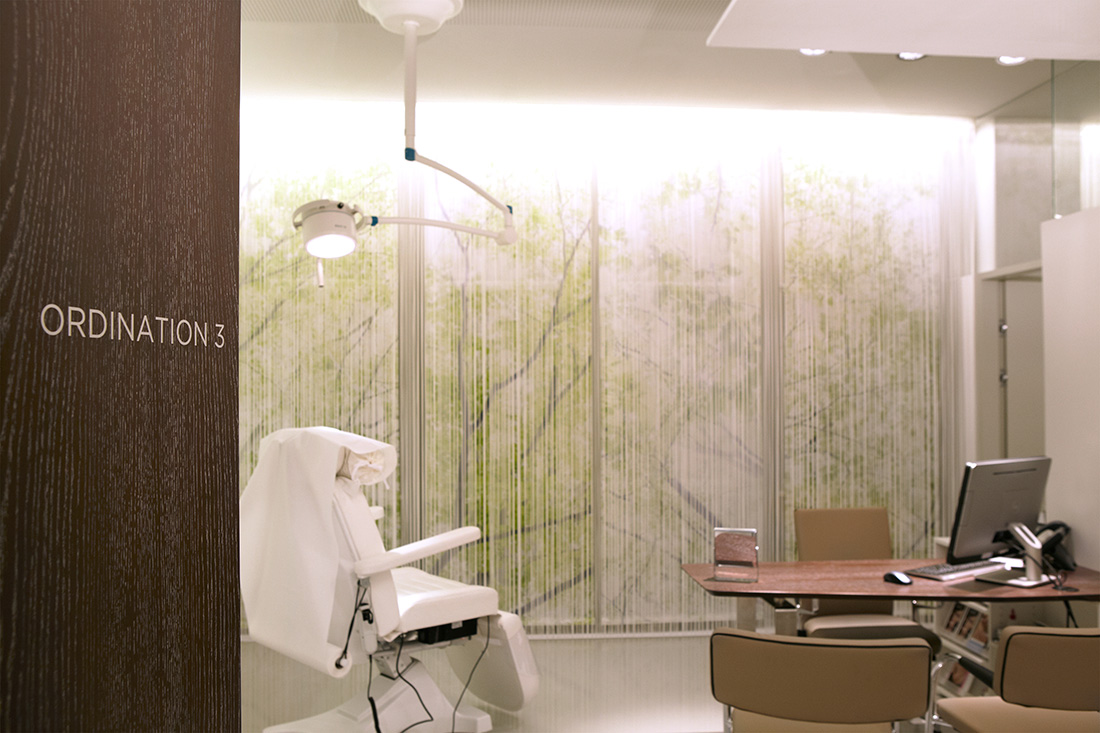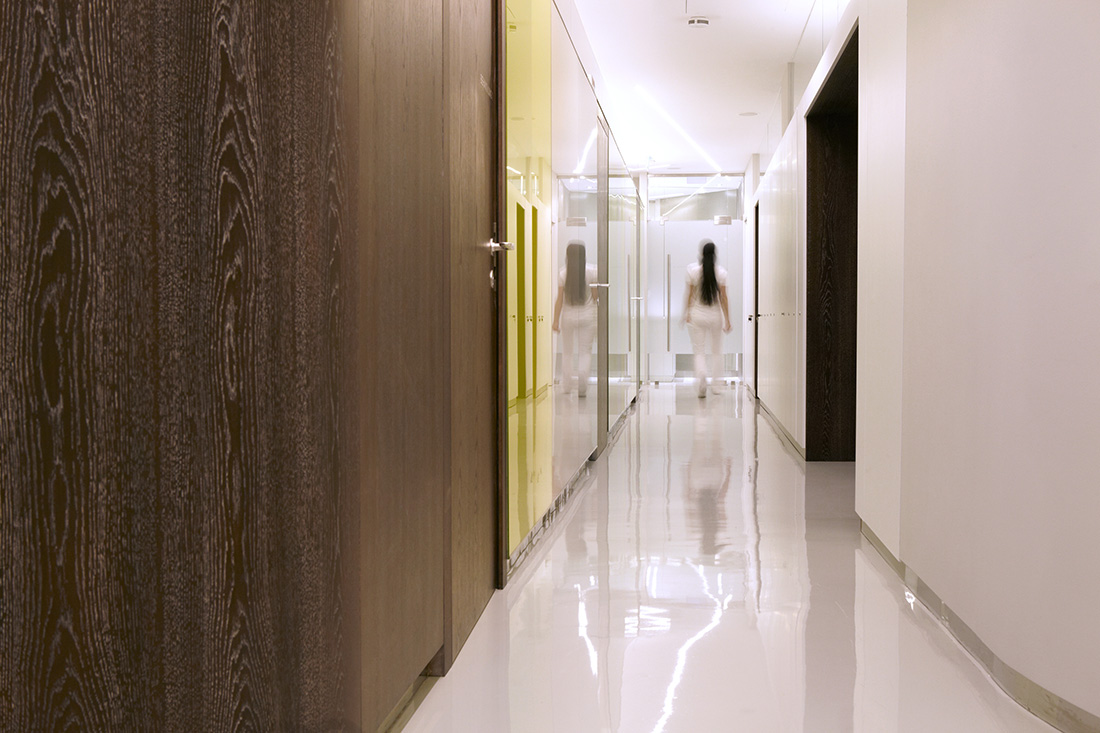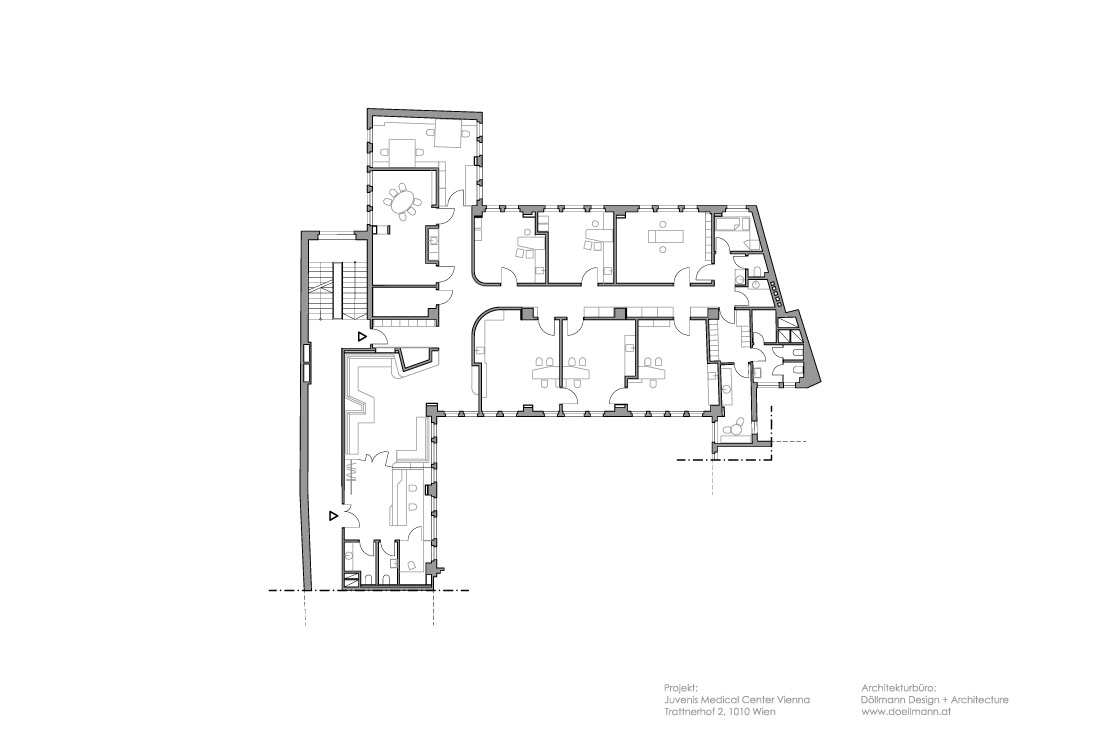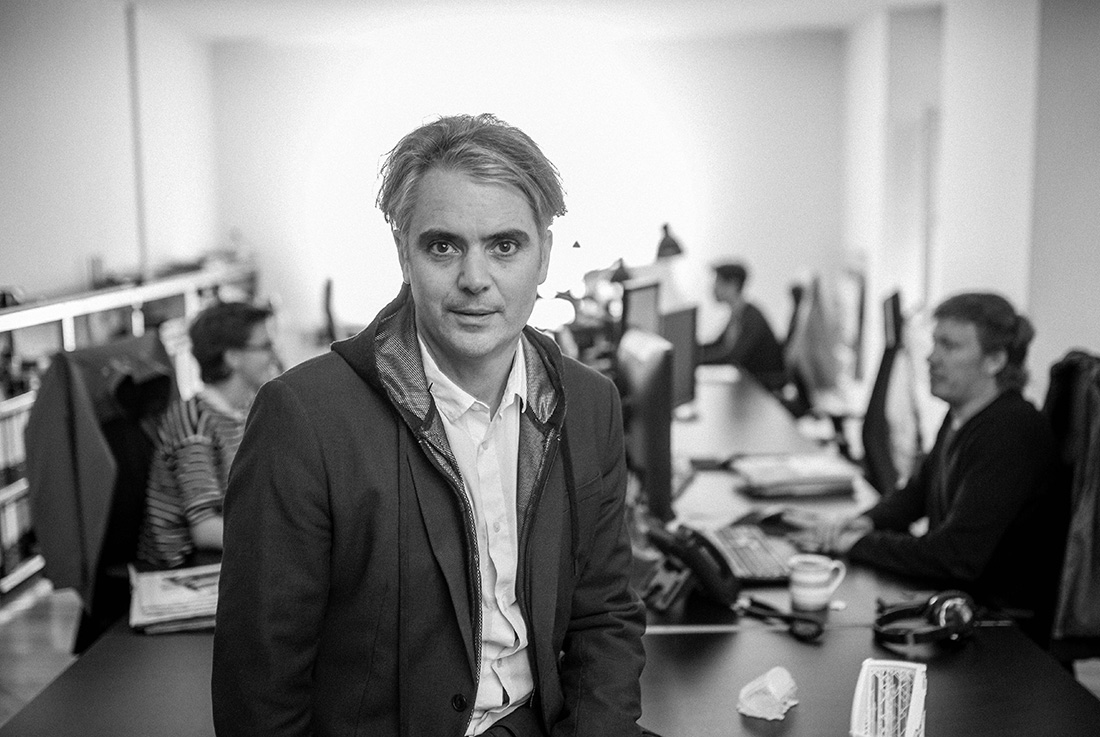 Credits
Interior
Peter Döllmann, Thomas Ausweger, Marc Werner, Herwig Hanak, Manuel Fröschl; Döllmann Design + Architecture
Client
Juvenis Medical
Year of completion
2012
Location
Vienna, Austria
Total area
500 m2
Photos
Katharina Rossboth
Project Partners
OK Atelier s.r.o., MALANG s.r.o.
Related posts
Powered by