Judah Club Concept Store is an all-day unique store hosting multiple functions, located on the ground floor of an existing building in a developing neighborhood at the edge of Thessaloniki's city center. The store is conceived as an open plan interactive platform where everything is connected and fragmented at the same time. Inspired by the brand's vivid streetwise aesthetic and the surrounding urban context, the design calls for a pop scenography 'stage', which combines industrial design with modern elegance.
Weathered cement, metal custom made elements, pinewood surfaces, mirrors, and polycarbonate panels define the space, while white paint on the floor and the ceiling highlight the showroom area and invite the customer in. Theatrical and colored fluorescent lights heighten the conceptual character of the store, while polycarbonate lightboxes enrich the general lighting and unify the space. Relaxed ambiance and effortless sophistication have been combined and create a place where each user becomes a member of this vibrant mosaic and vivifies it through his varied experience.
What makes this project one-of-a-kind?
The most significant quality of the project is the coexistence of three different functions, which become an entity and create a workforce concept through varied design elements, such as forms, materials, and textures, offering a vivid yet relaxing experience.
About the authors
With love for contemporary architecture, design, visual and performing arts, we design spaces by searching for substance through purity in shape, symmetry, balance of volumes, harmony in composition and setting a priority to the person and his needs of moving in the desired space.
Text provided by the authors of the project.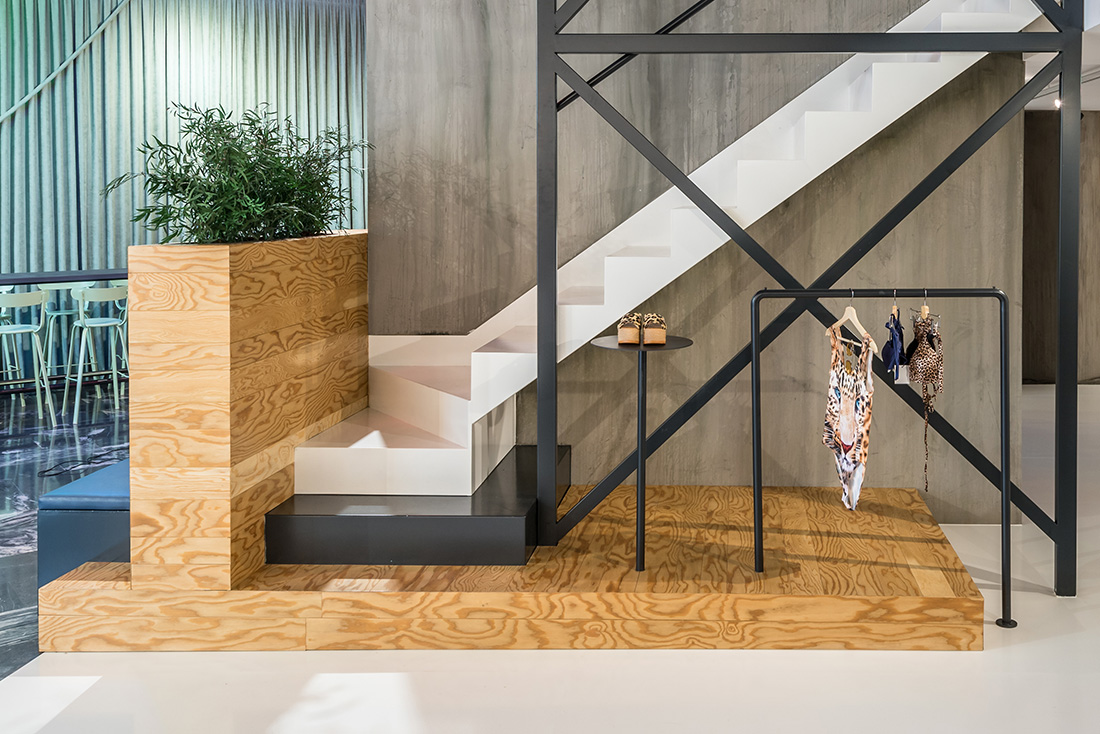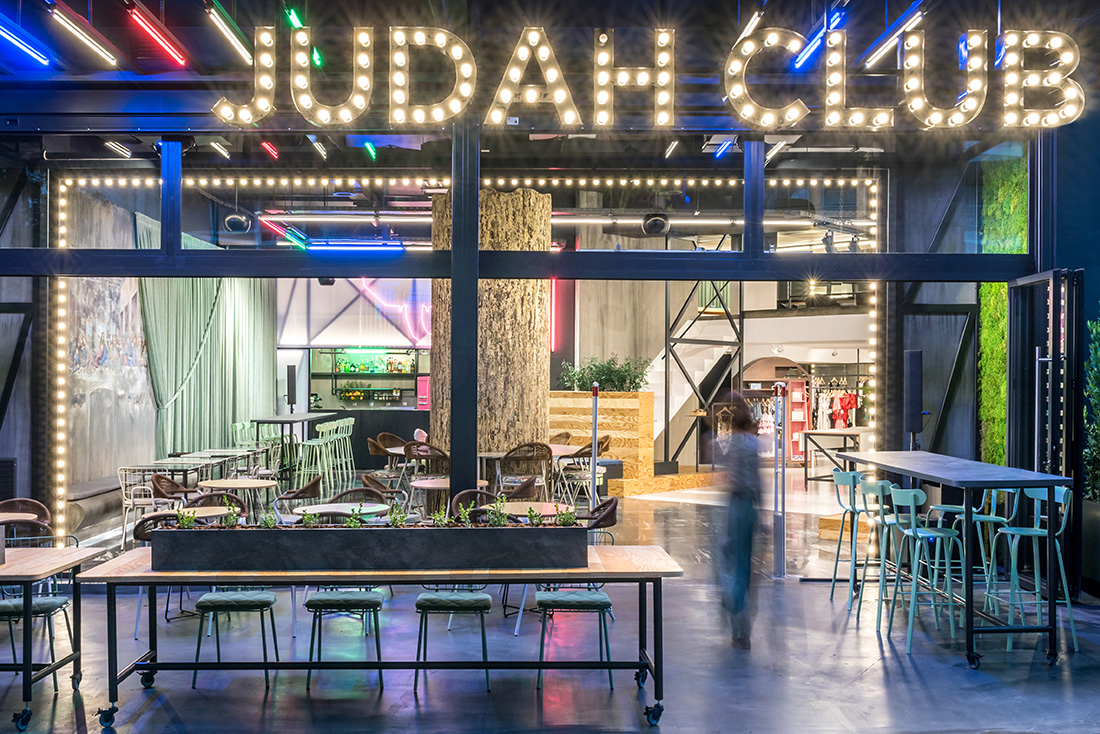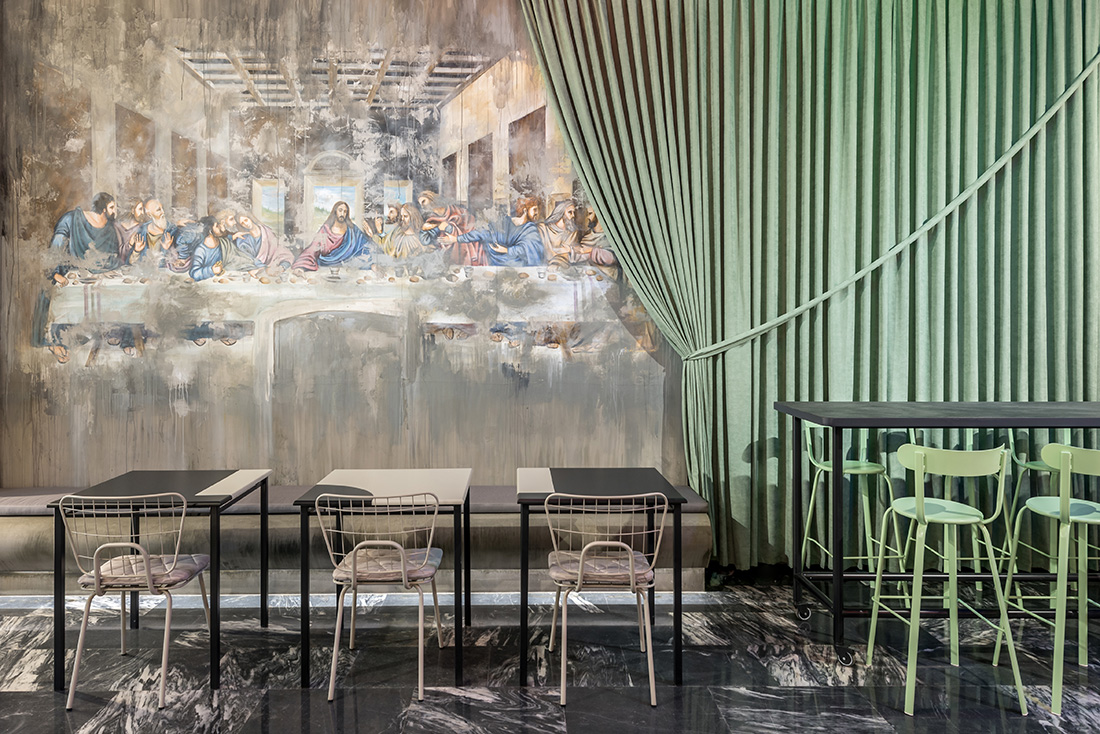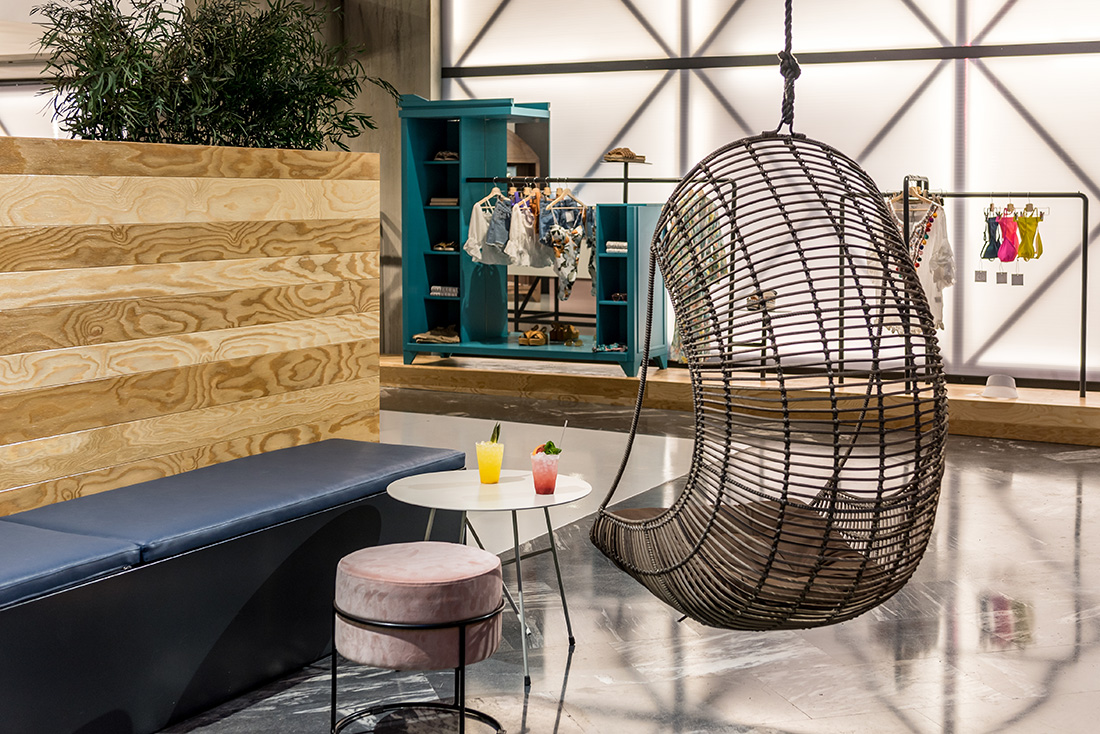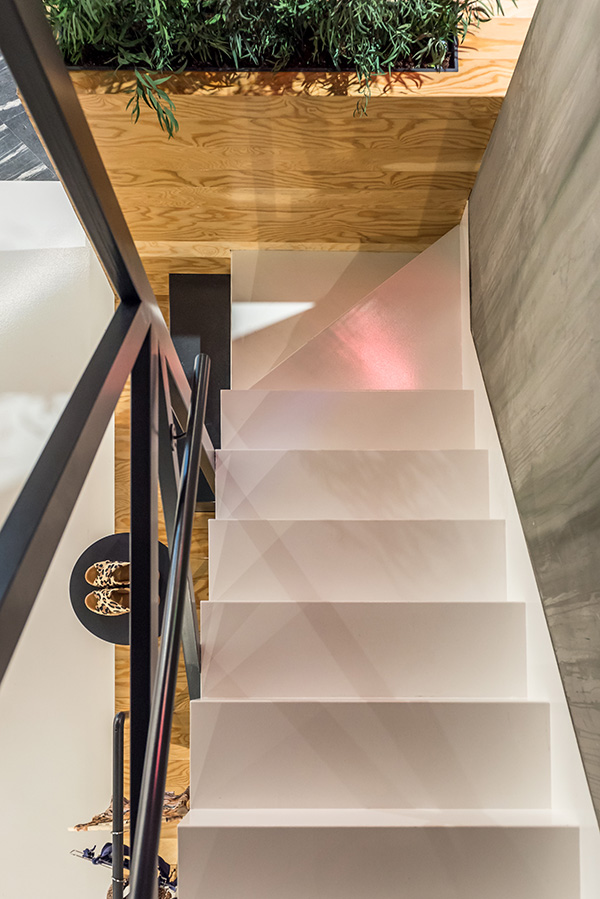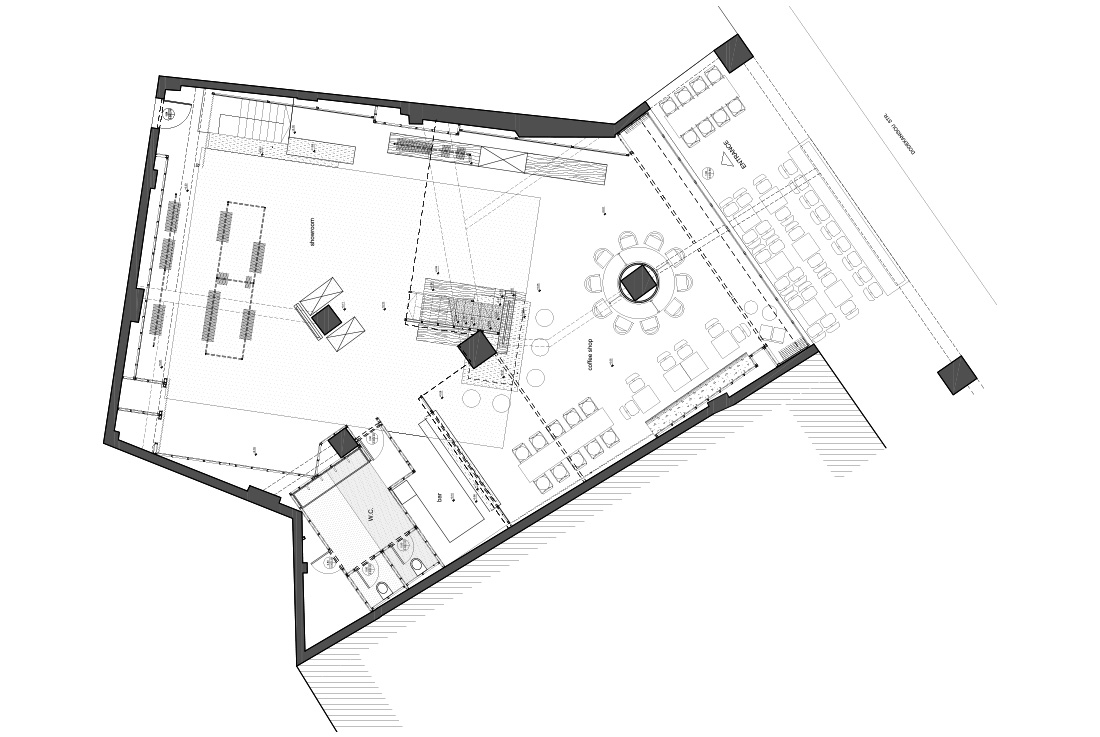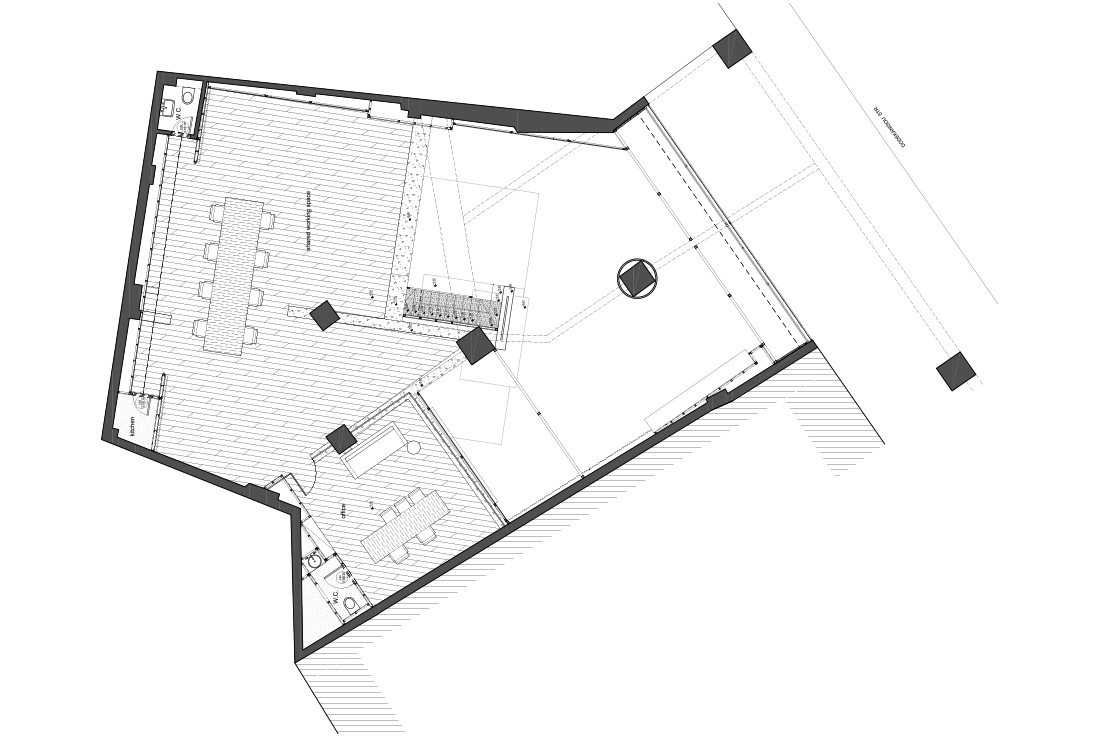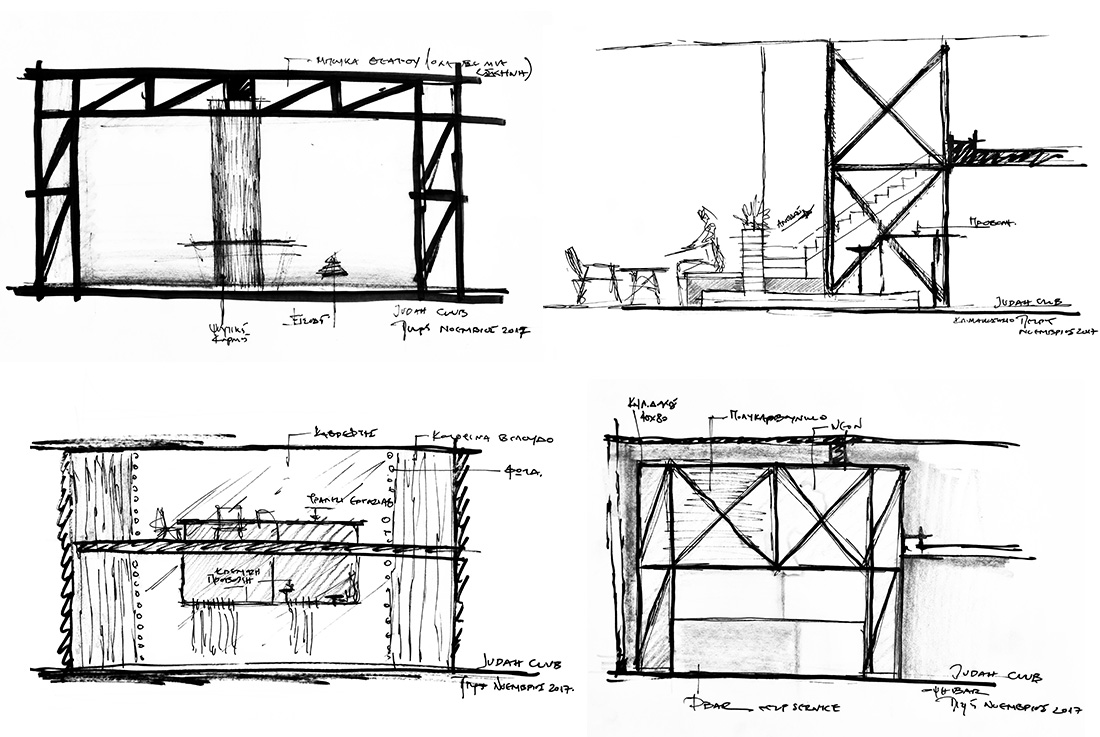 Credits
Interior
Petros Fragopoulos interior design; Petros Fragopoulos (Team leader)
Team: Maria Kyroudi, Anastasia Fragopoulou
Client
Judah Club
Year of completion
2018
Location
Thessaloniki, Greece
Total area
440 m2
Photos
Giorgos Sfakianakis
Project Partners
OK Atelier s.r.o., MALANG s.r.o.
Related posts
Powered by