Openness, transparency, diversity
The main intention of "intercultural living" project was to strengthen the neighborly coexistence of residents coming from different backgrounds through facilitative structural and social organization concepts. "Openness, transparency and diversity" was the motto for this housing complex, where the created environment fosters community and neighborly contacts, as it also provides sufficient private places of retreat.
Multi-variant apartment types and floor plans
37 different apartment types were designed to provide a rich offer of multi-variant floor plans, thus creating affordable living spaces for numerous family constellations. Especially, the maisonette apartments are suitable for cross generational cohabit. Each flat has a private outdoor area. The sidewalls of the loggias are made of colored glass – not only symbolizing the diversity of the residents, but also creating a cheerful signal to the outside. The refined and versatile segmentation of the building creates lightness despite the high settlement density. The parapet cladding made of perforated sheeting provides good visual protection from the outside and ensures transparency from the inside. The outdoor space was valorized by a communal roof terrace with barbecue areas, raised beds and a seating possibility protected by a pergola.
At the interface to the public space
The two-story elevation of the building by V-shaped supporting structures ensures permeability towards the park, the nearby school campus, and the covered playground at the interface to the public space. This transient area leads into a protected courtyard, designed with playing areas, terraces and a green carpet using two waves of lawn. A laundry and a community room face the courtyard, as does the janitor's office. The children's playroom and the community room can be merged in order to provide sufficient space for larger parties.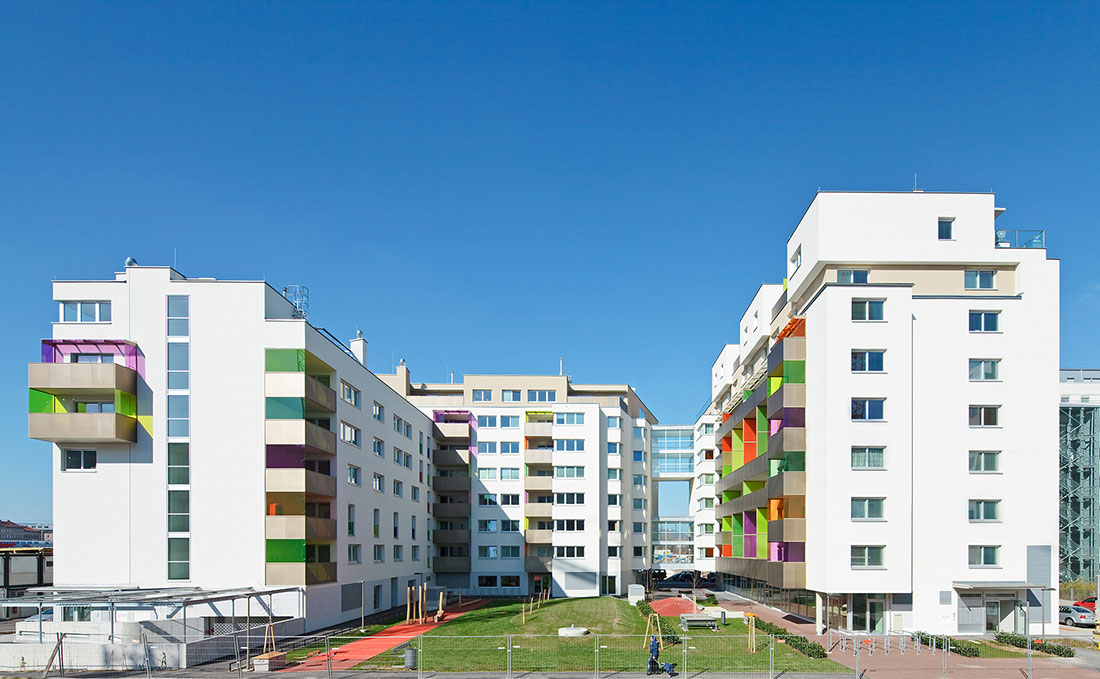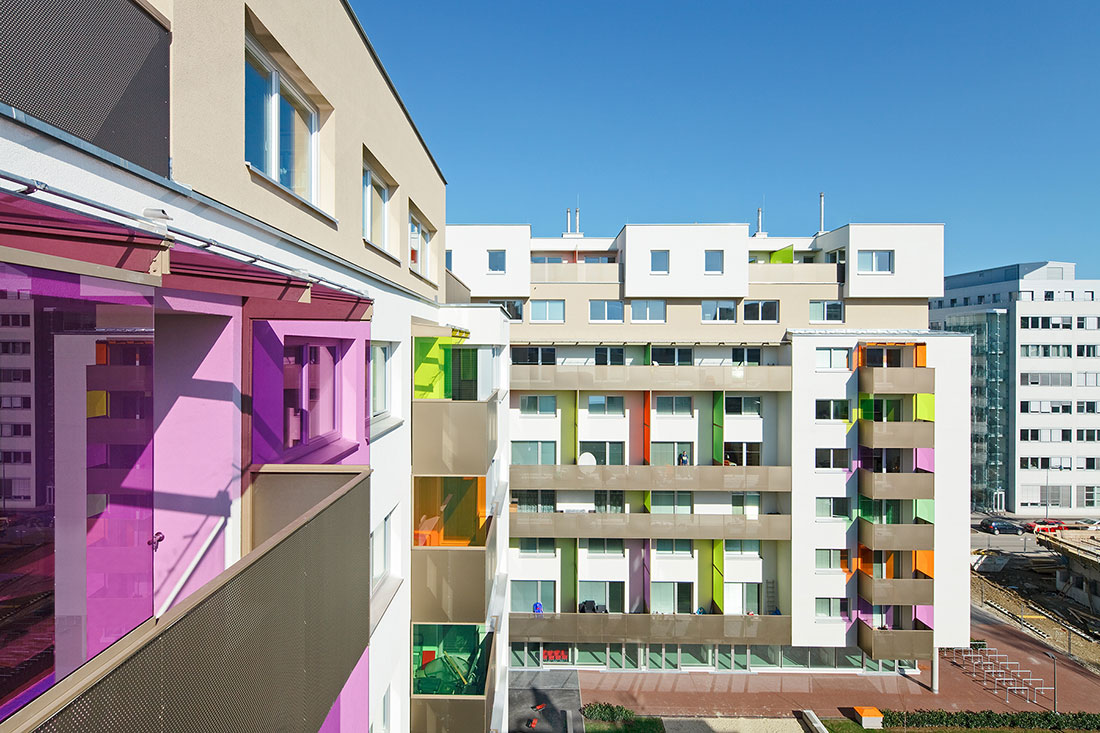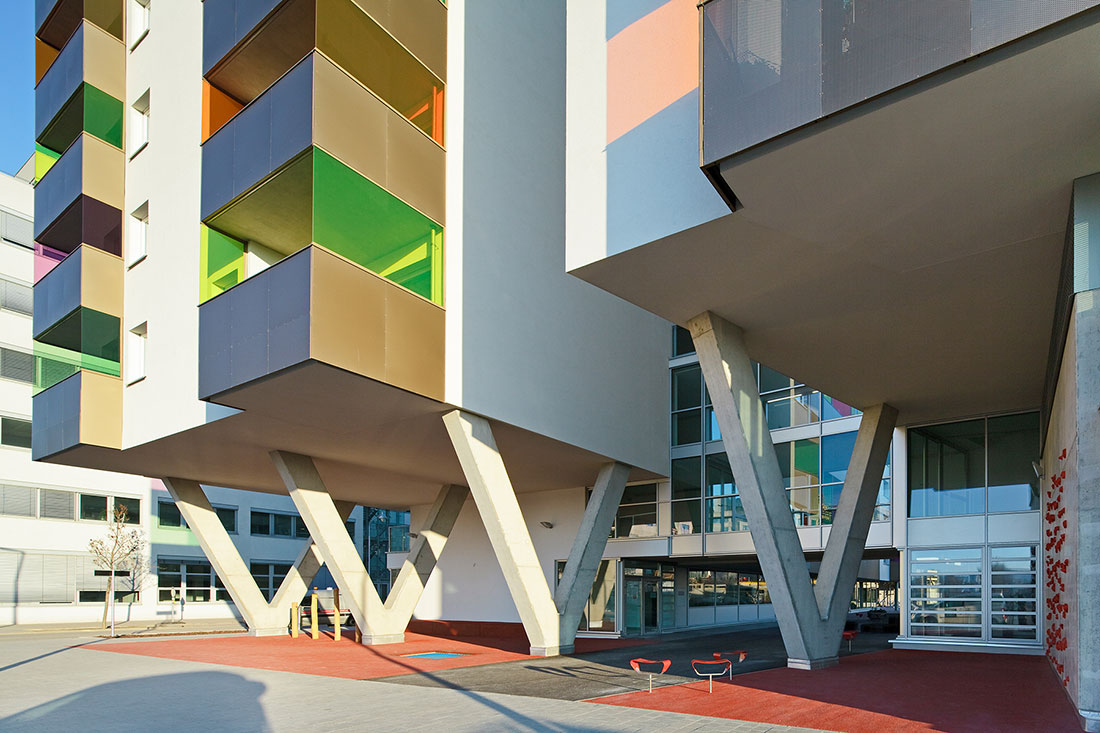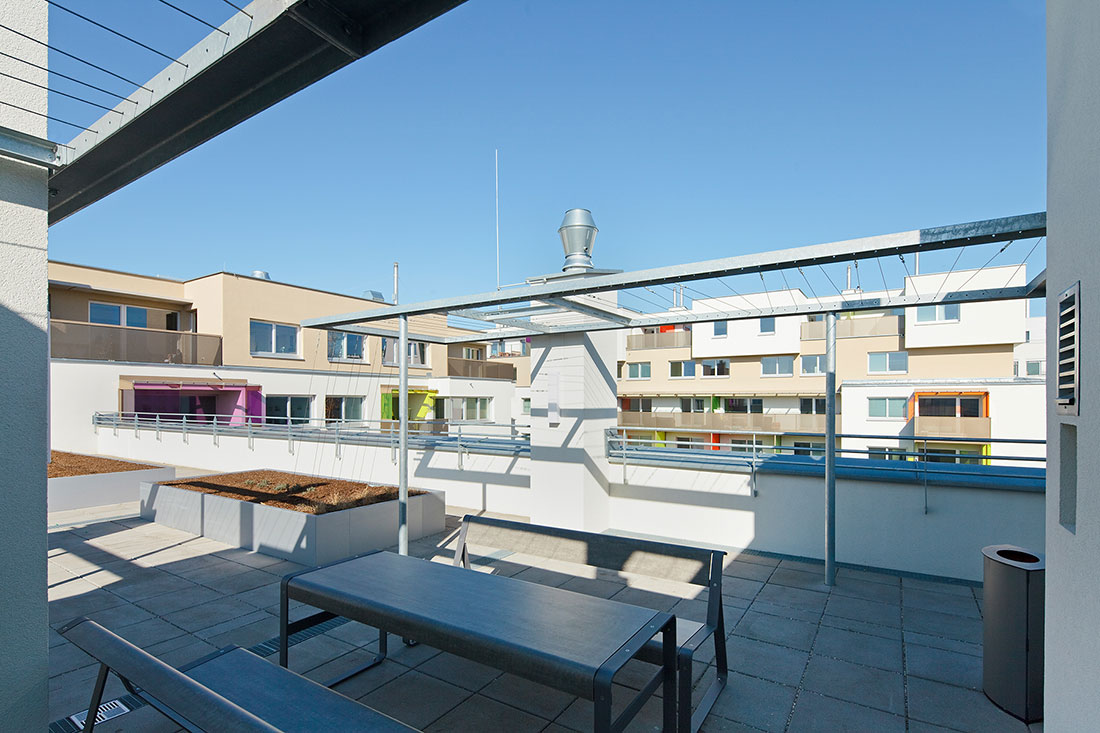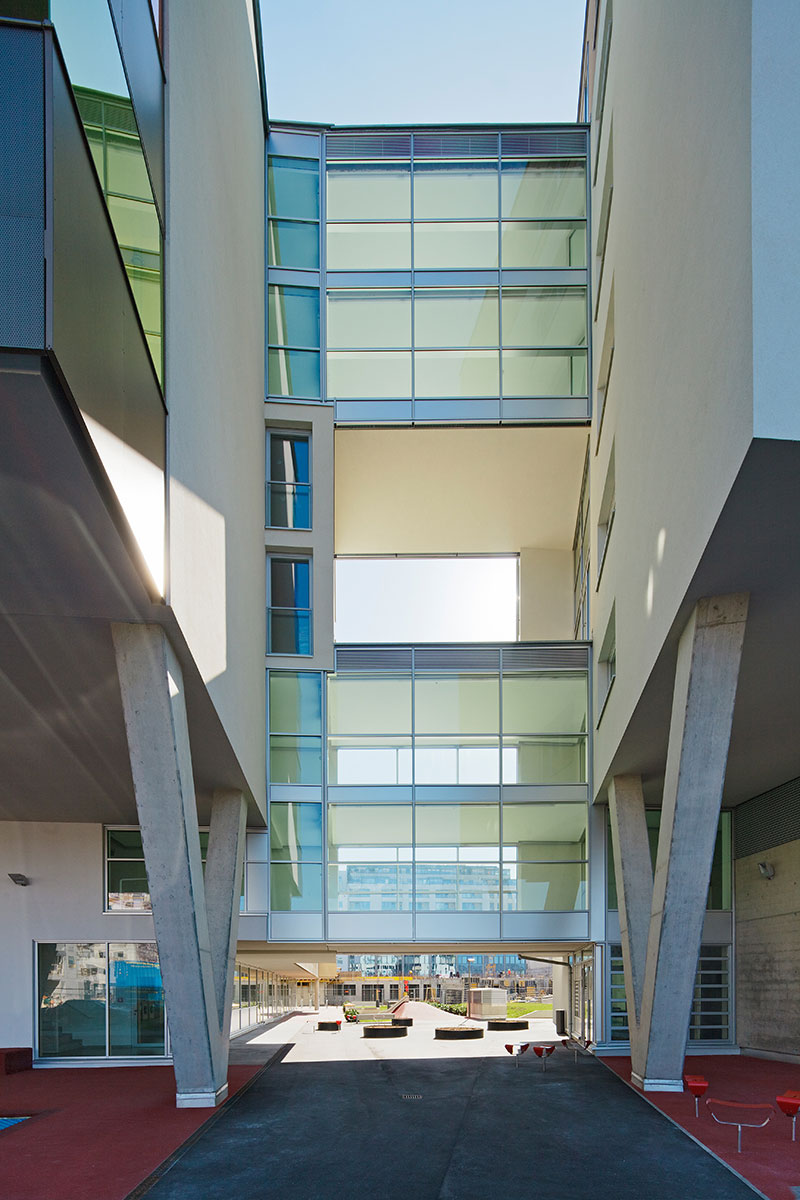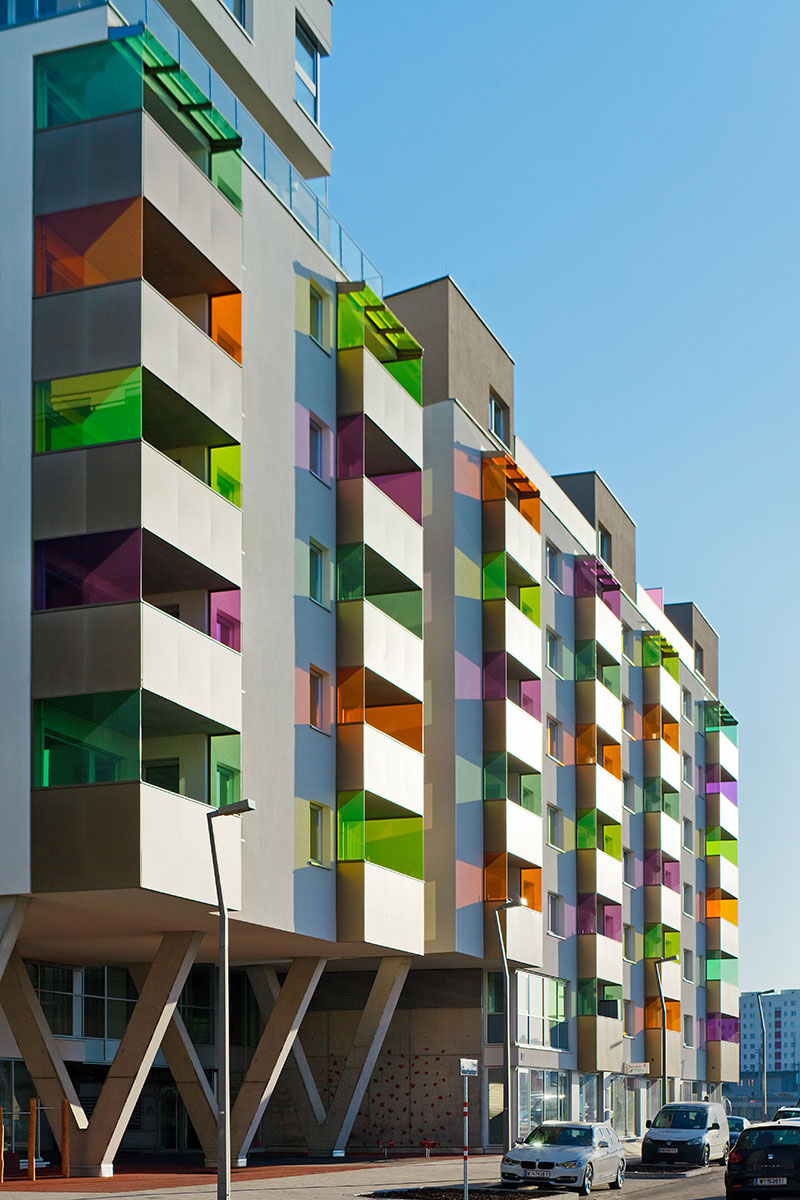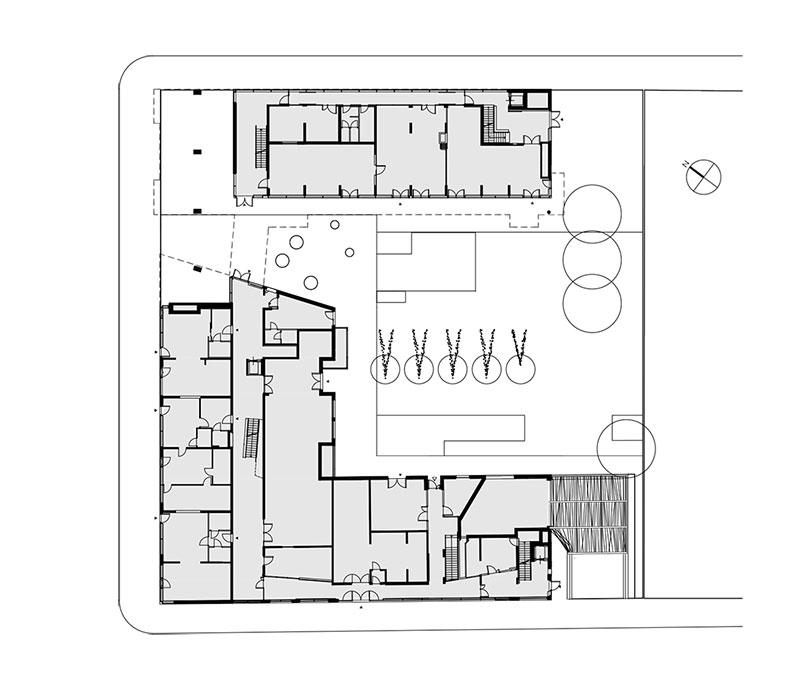 Credits
Architecture
Sne Veselinovic Architektur
Client
Urbanbau, Vienna
Year of completion
2009-2012
Gross Floor Area
14.600 m2
Net Useful Space
10.200 m2
Flats
106
Offices
3
Photos
Rupert Steiner
Related posts
Powered by