The new info center is located in the former salt warehouse Monfort, which is gradually getting new contents dedicated to culture and events. In the eastern part of the warehouse, we designed a modern two-story insert with an info center and an exhibition space on the ground floor and a multipurpose hall and a bar on the first floor. Through the glass wall of the new cubus one can see the workshop for the construction of wooden vessels. The challenge in the project was to create a quality ambience where the existing and degraded structure was waiting for better times. Another challenge was to combine modern exhibition techniques with the existing cultural heritage.
The entire operation was financed from an European project, which is aiming to preserve the maritime heritage of the North Adriatic. The construction structure of the new part is made of metal, which allows large spaces without intermediate columns. There are two other important materials, stone and wood. Existing stone walls have been cleaned and restored only where it was necessary. The wooden cladding of the inner facade is made of larch and recalls the existing wooden cladding in the rest of the salt warehouses.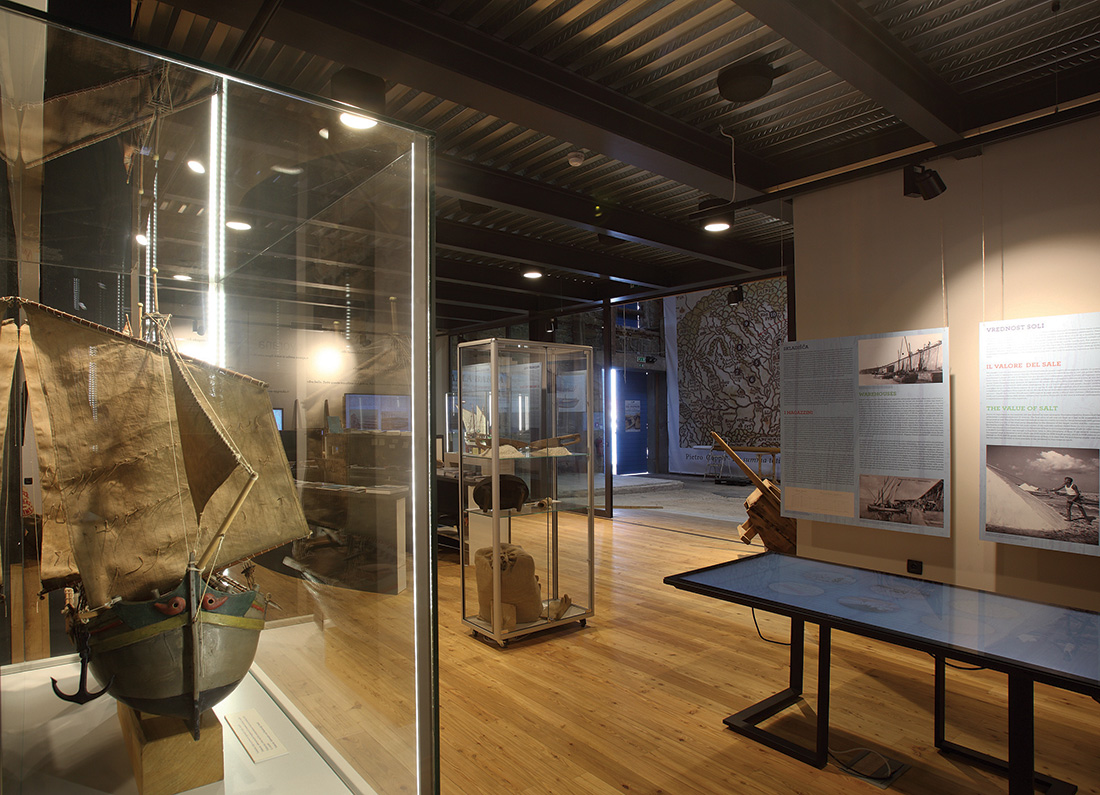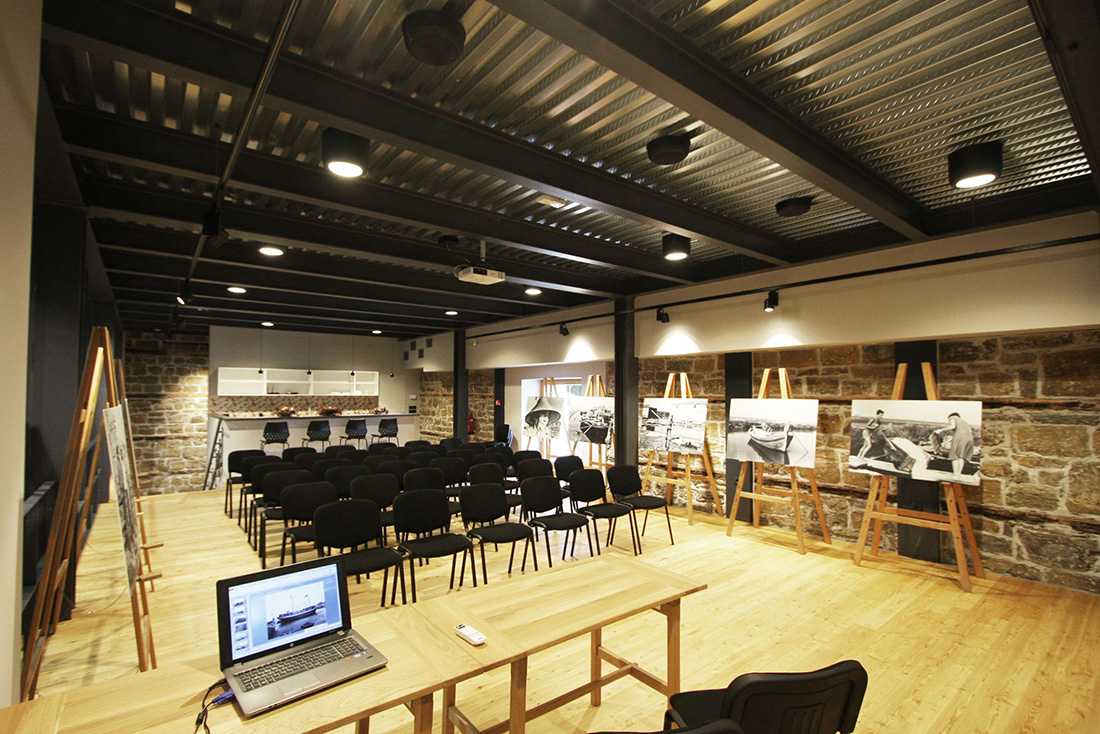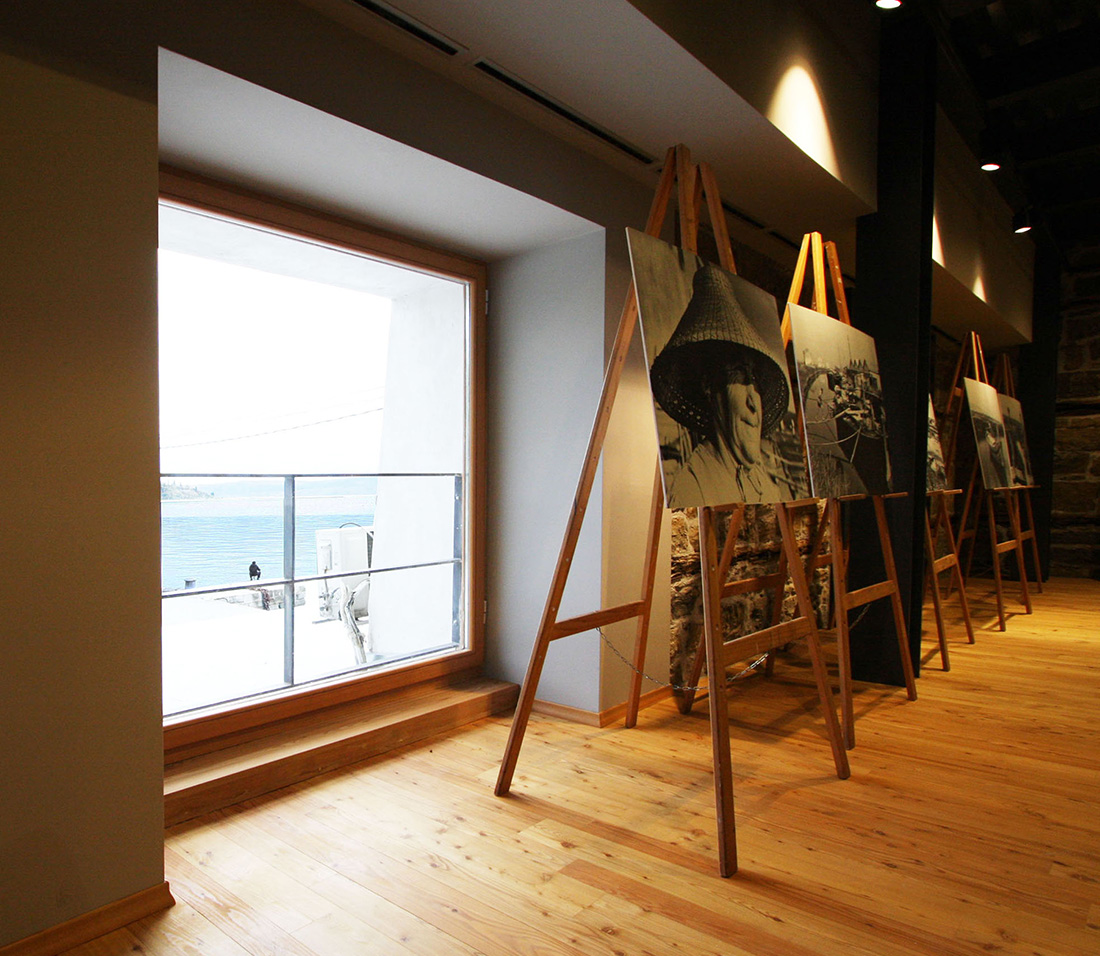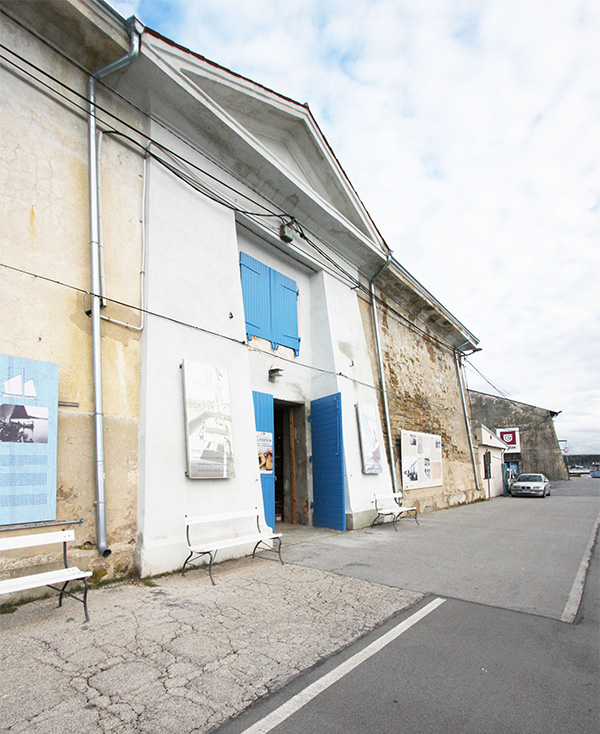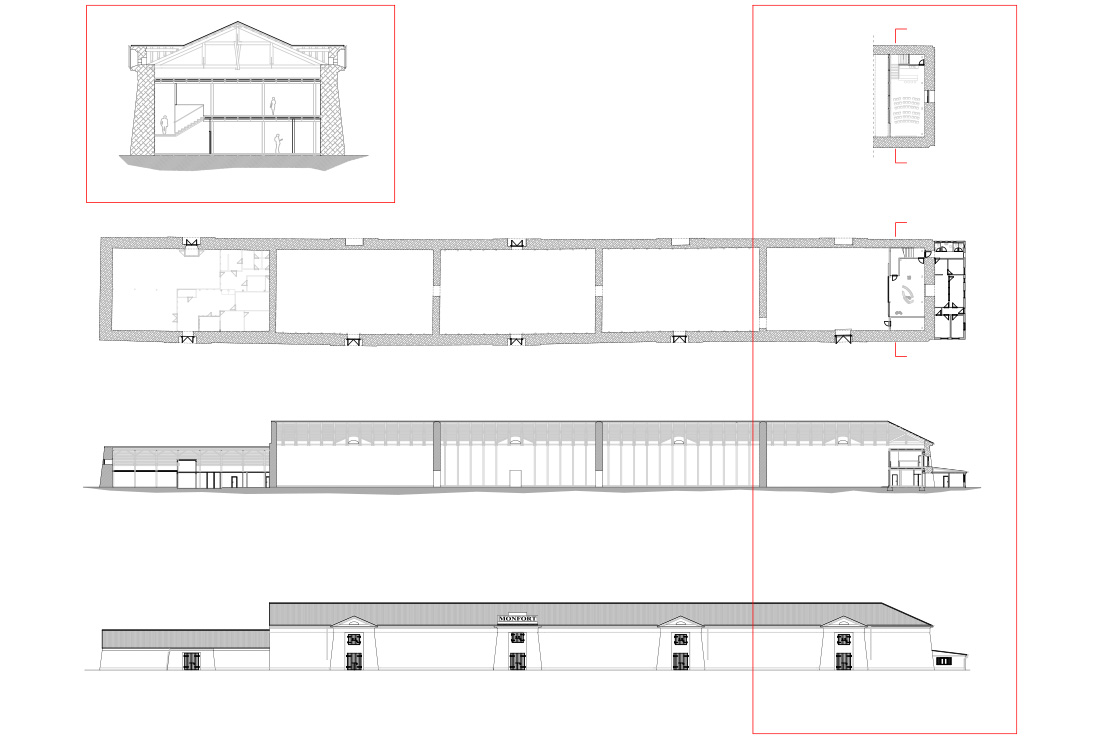 FILE
Authors: PIA studio d.o.o.; Stanislava Pustoslemšek, Uršula Koren, Pascal Fusil
Client: Municipality of Piran
Photos: Sergio Gobbo, Pascal Fusil
Year of completion: 2018
Location: Piran, Slovenia
Total area: 230 m2
Text provided by the authors of the project.