In the harsh, yet beautiful Arctic landscape, on the edge of the UNESCO-protected Kangia Icefjord, Ilulissat Icefjord Centre blends effortlessly into the vast terrain and offers a unique vantage point from which to experience the astonishing Icefjord and comprehend the dramatic consequences of climate change on this irreplaceable place. The building is shaped by nature and created in communication with the landscape and the culture. Like a wing of a snowy owl gently touching the bedrock, the centre is levitating slightly over the terrain, creating a dynamic movement where you discover the Icefjord while moving through the centre. The aerodynamic shape both sculpturally anchors the building and prevents snow from building up on the façade. The building has been placed as carefully as possible to protect the ancient bedrock and the fragile flora and fauna. By lifting it from the ground, the melting water follows its natural path underneath the building into the Sermermiut Lake.
What makes this project one-of-a-kind?
Ilulissat Icefjord Centre responds to the impact of climate change by communicating past, current, and future conditions. It highlights a unique ecosystem and the culture tailored within it, providing a space for the ice, the science, and the Greenlandic people to tell the story. Rather than trying to compete with the drama of the birth of the icebergs or the spectacular landscape, the architecture celebrates the breath-taking context. It shapes a habitable place for social interaction within this "superpower of nature" with shelters in each end and free access to the rooftop, overlooking the magnificent Icefjord.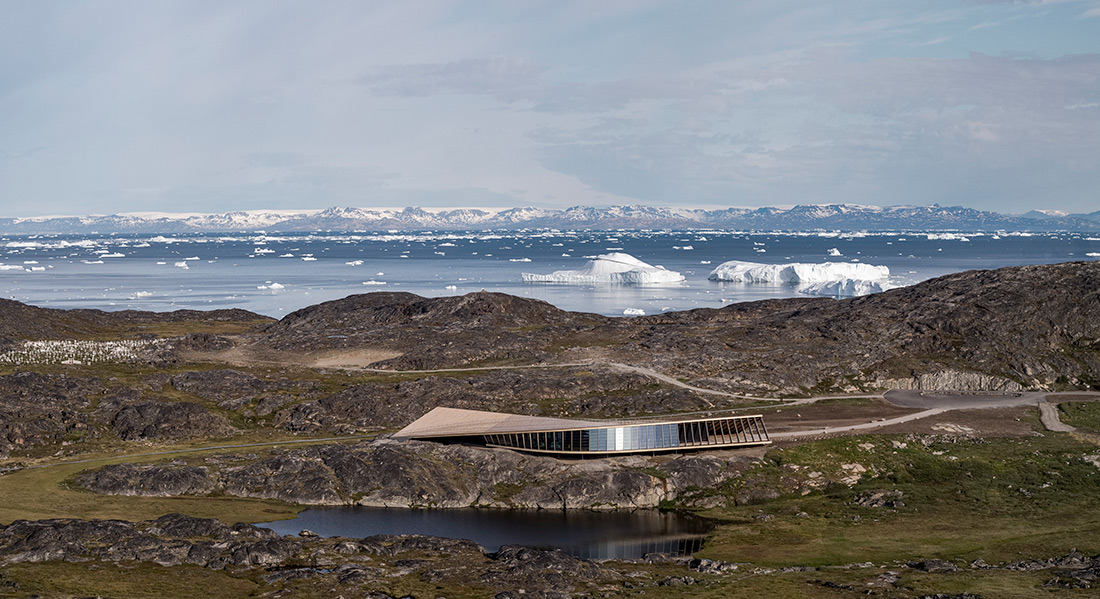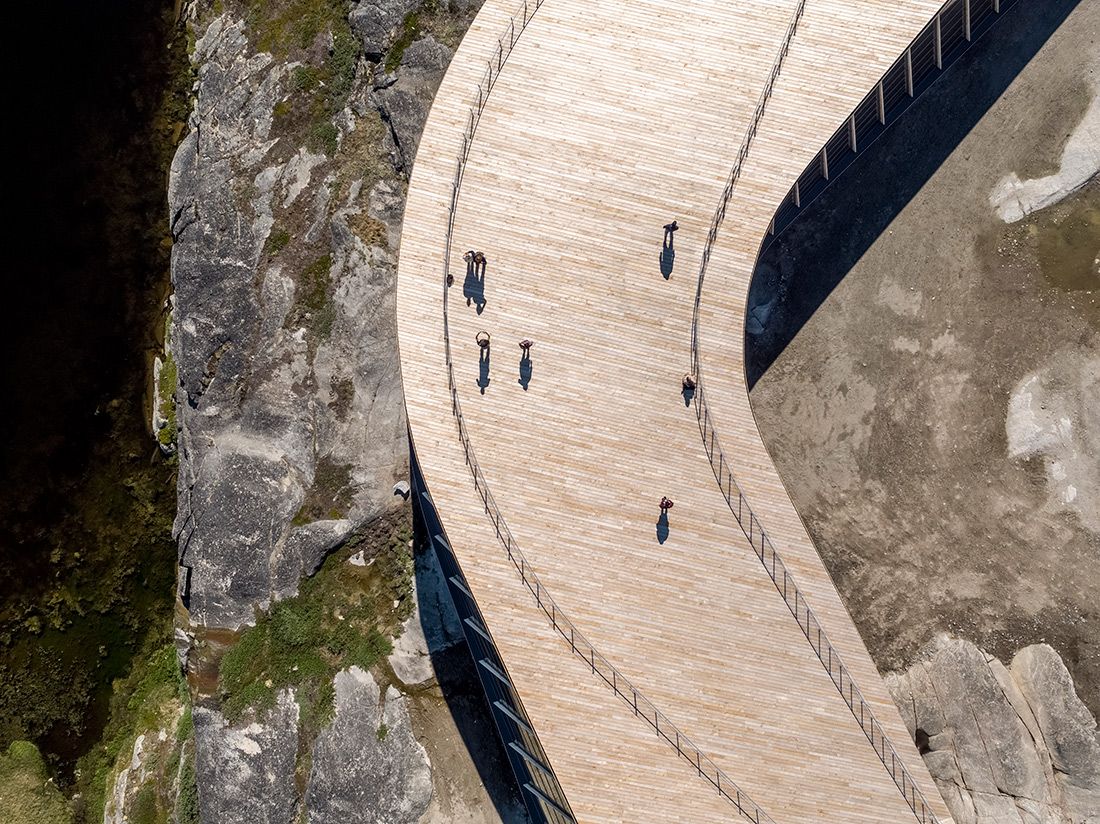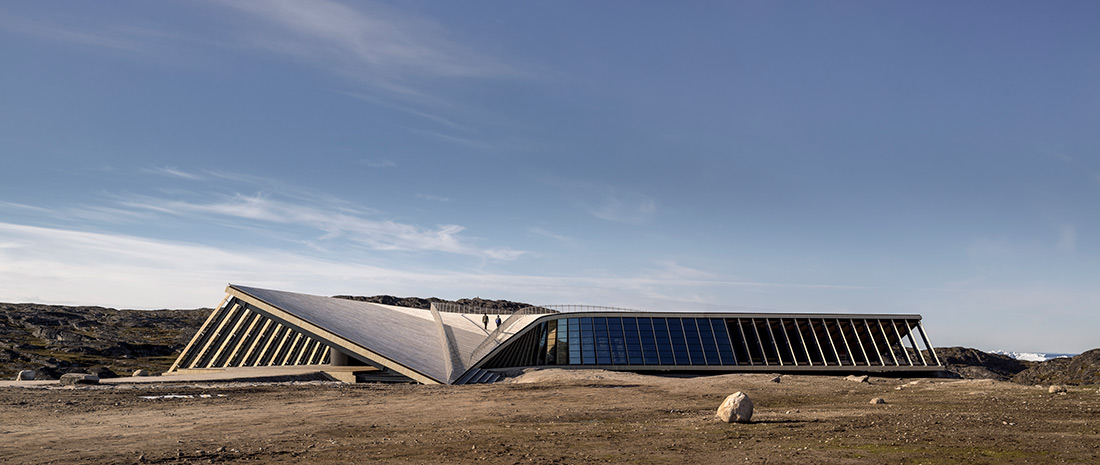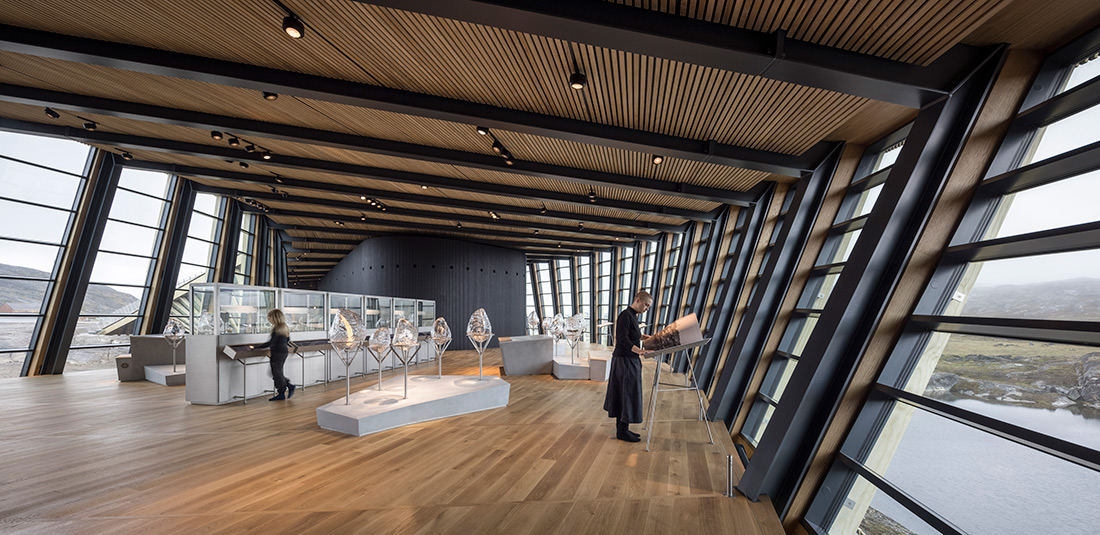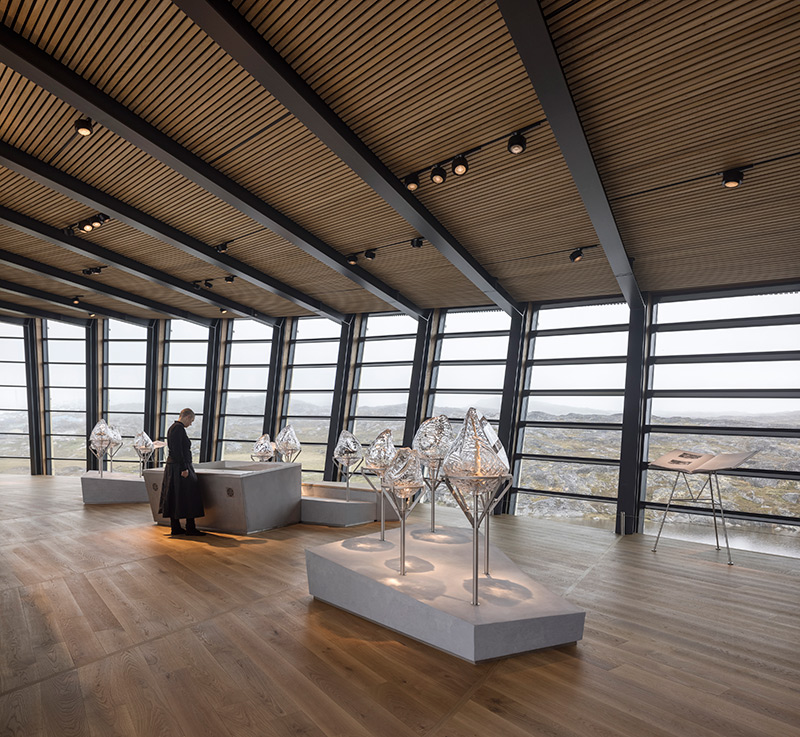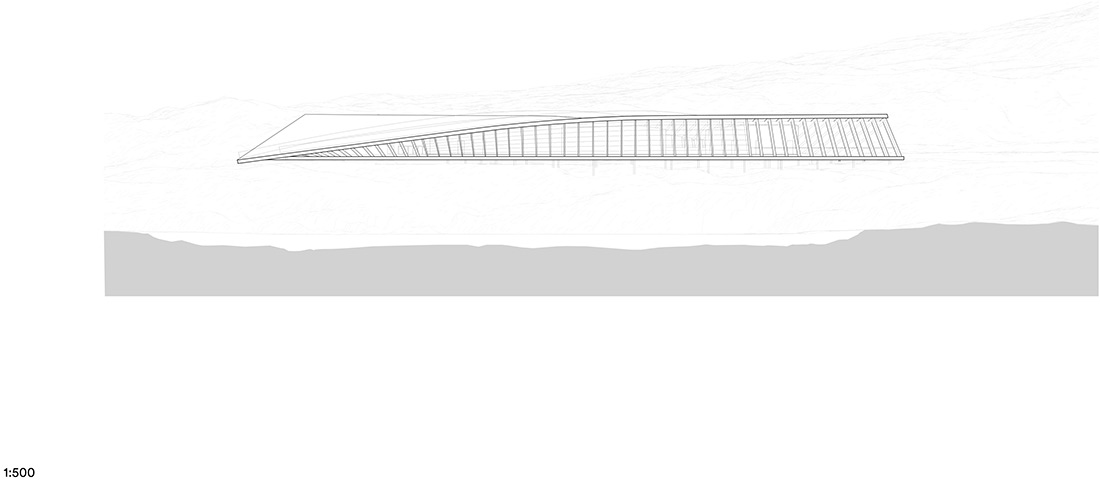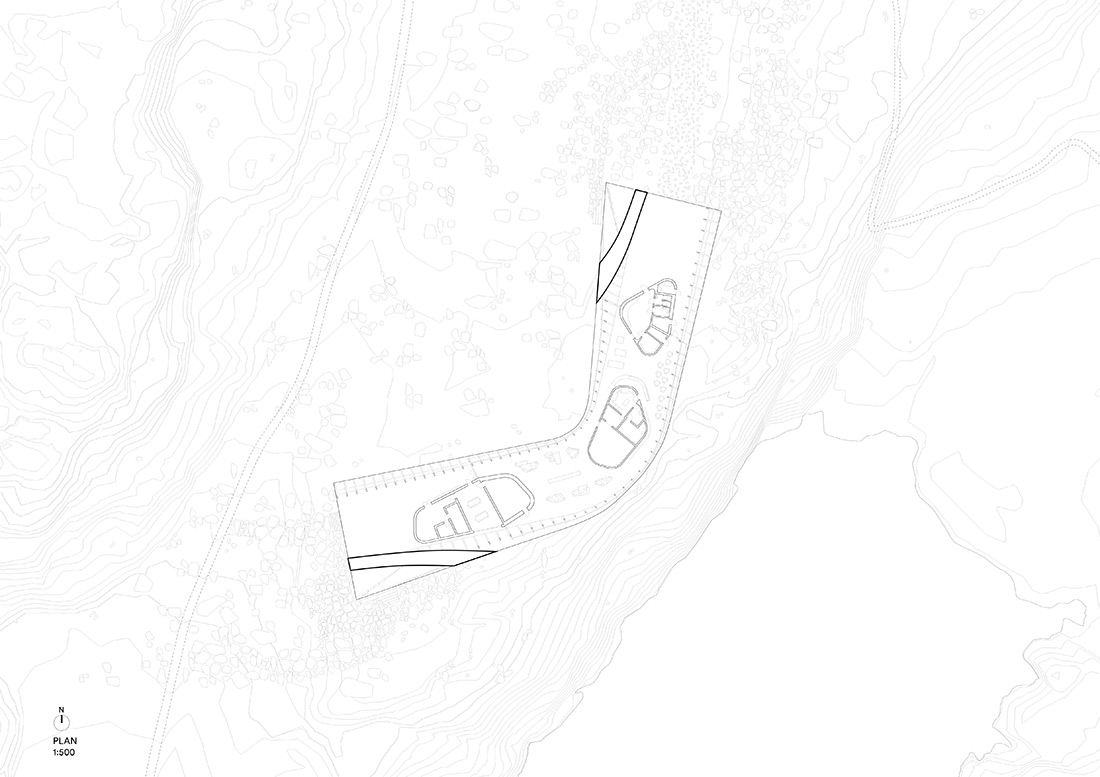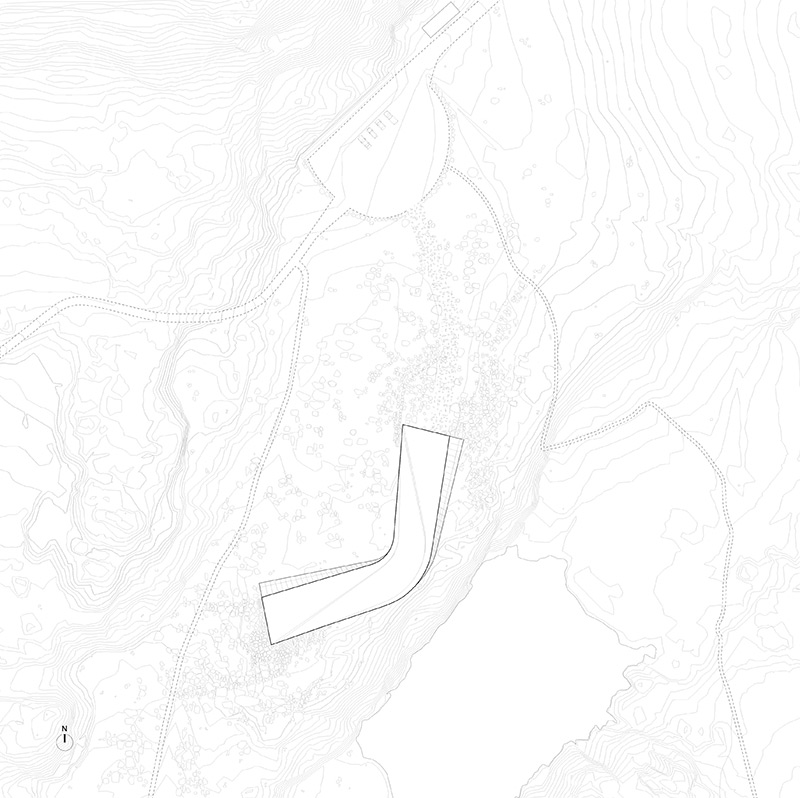 Credits
Architecture
Dorte Mandrup
Client
Realdania, Avannaata Kommunia and Naalakkersuisut (the Government of Greenland)
Year of completion
2021
Location
Ilulissat, Greenland
Total area
1.500 m2
Photos
Adam Mørk
Project Partners
KJ Greenland, JAC Studios, Kristine Jensen Landskab & Arkitektur, Engineer, Søren Jensen Rådgivende Ingeniørfirma A/S, Fortheloveoflight, Rambøll DK, Rambøll Greenland
Related posts
Powered by