The Čad family boasts a long tradition of serving barbecue dishes in the pleasant shelter of the forest, just below Rožnik hill and at the same time in the immediate vicinity of the city center. In 2016, they decided to upgrade their offer by building a boutique hotel with a café and a garden on the ground floor on the site of a dilapidated commercial wooden building. We have designed a boutique hotel that makes the most of its allowed size, but it is adapted to the location and designed respectfully to the protected surrounding buildings. The well-thought-out floor plans made it possible to arrange for 18 hotel rooms. The ground floor is public, with a reception and a café with a garden and a riding arena. In the basement, there are service rooms of the hotel.
The canopy of the surrounding trees and the visible wooden construction elements of the villas in the Rožna Valley were the inspiration for the design of the façade. The upper volume has reddish sheet metal roofing and a dark brown contact façade with a secondary wooden membrane, which offers guests protection from the views of passers-by. The public ground floor is clad in sandblasted fiber cement panels and lots of glass surfaces.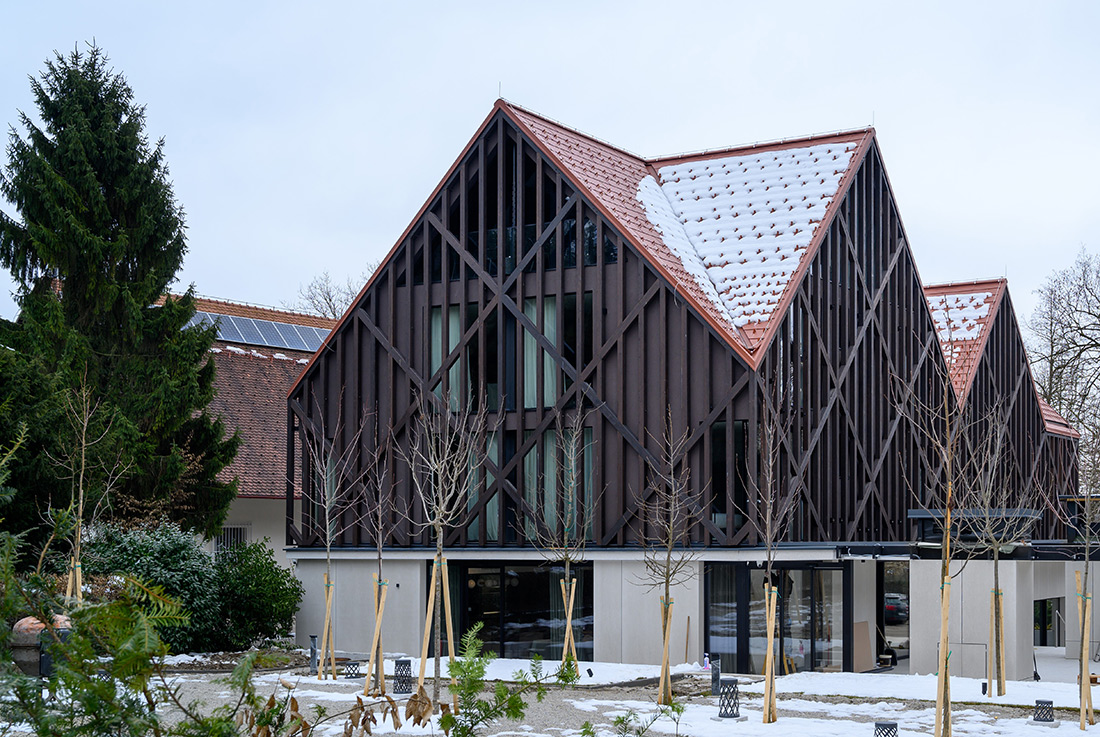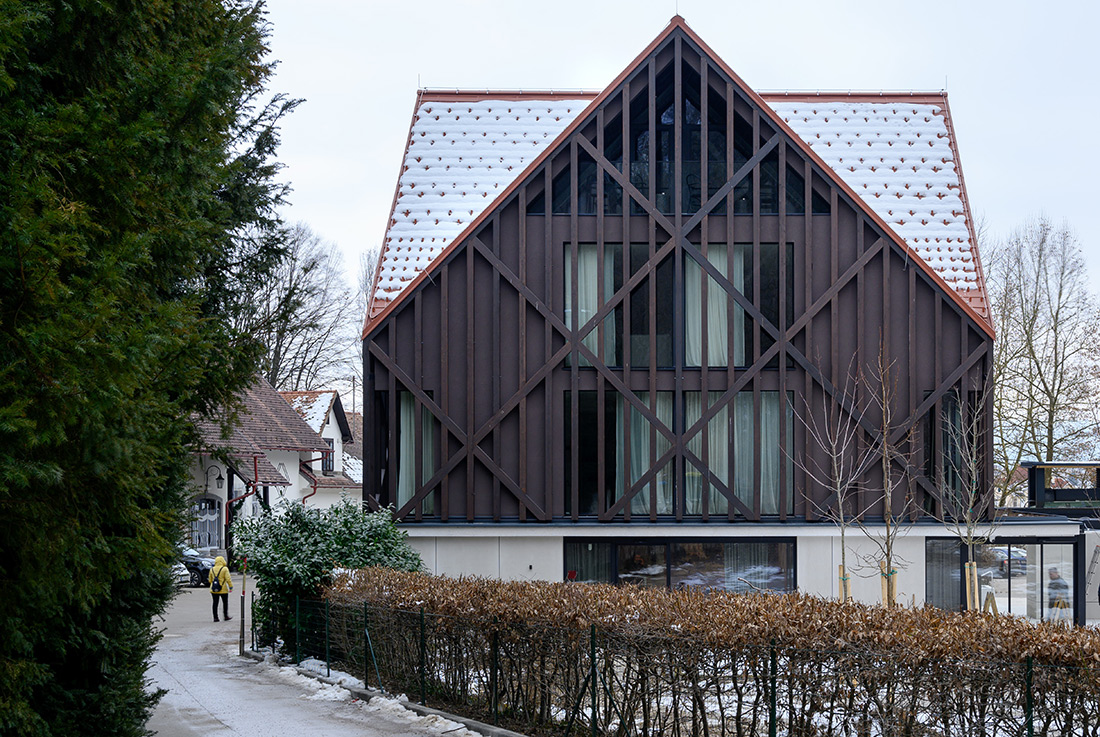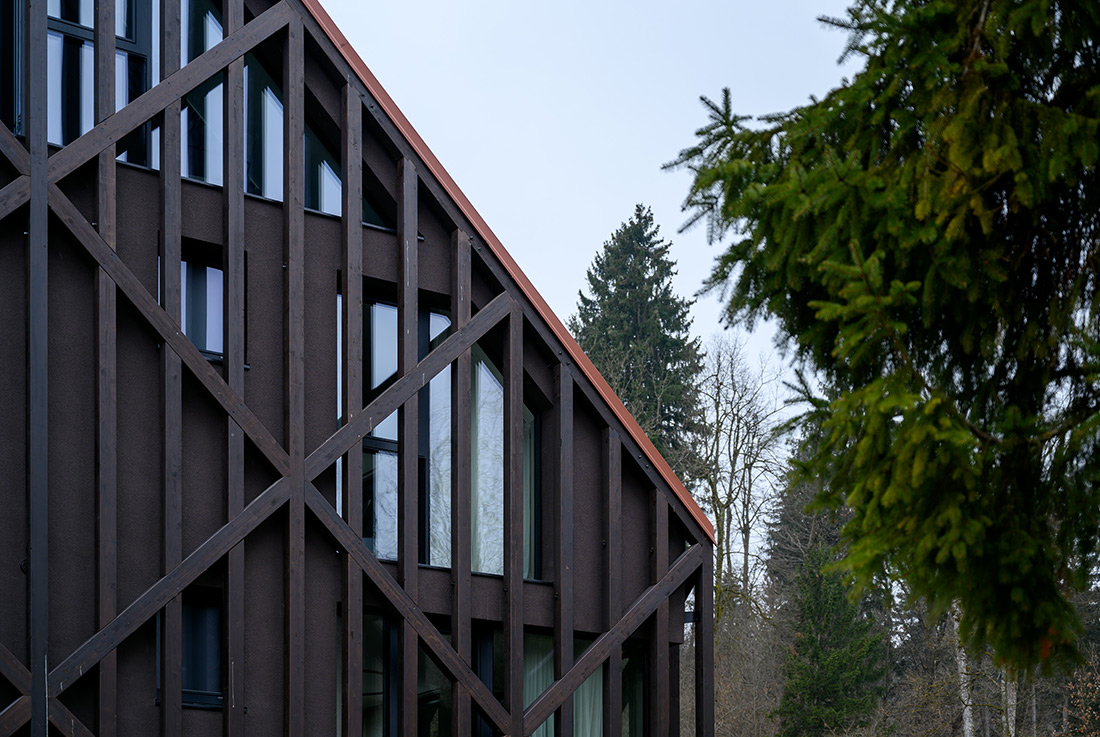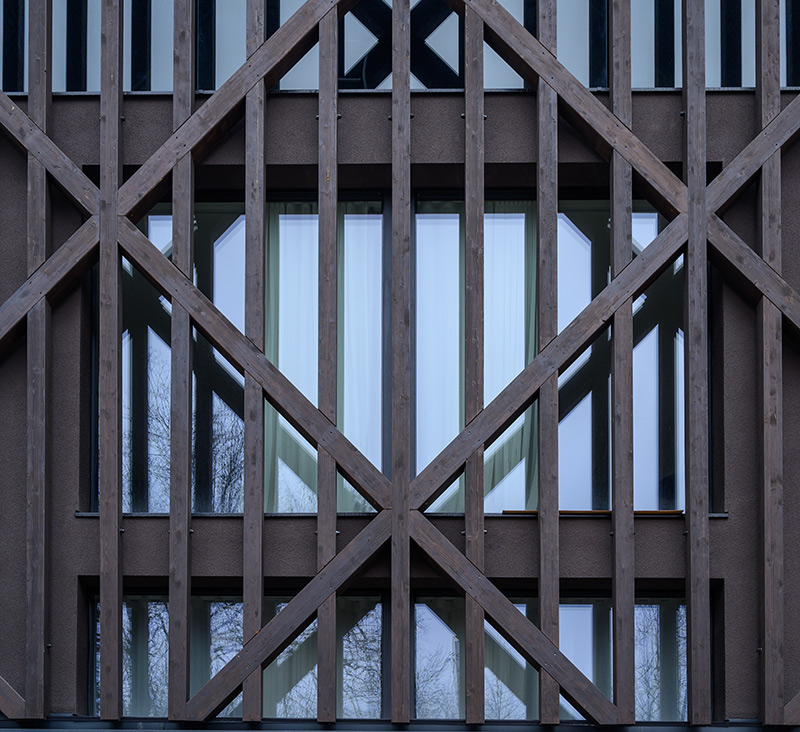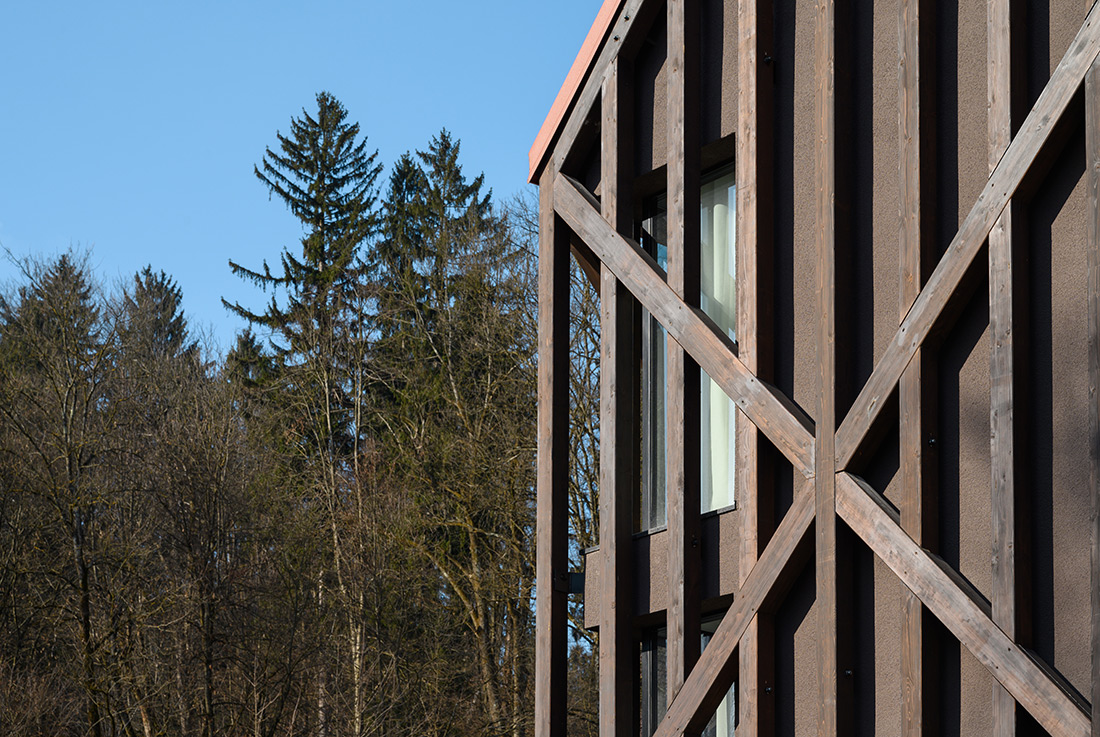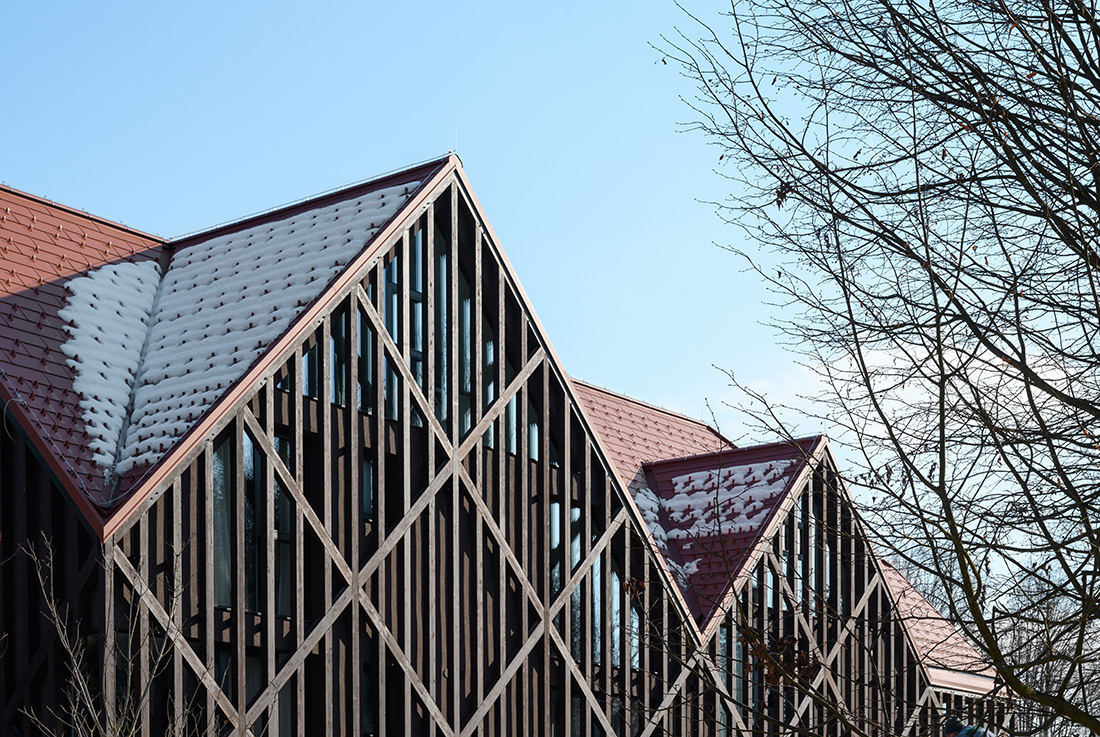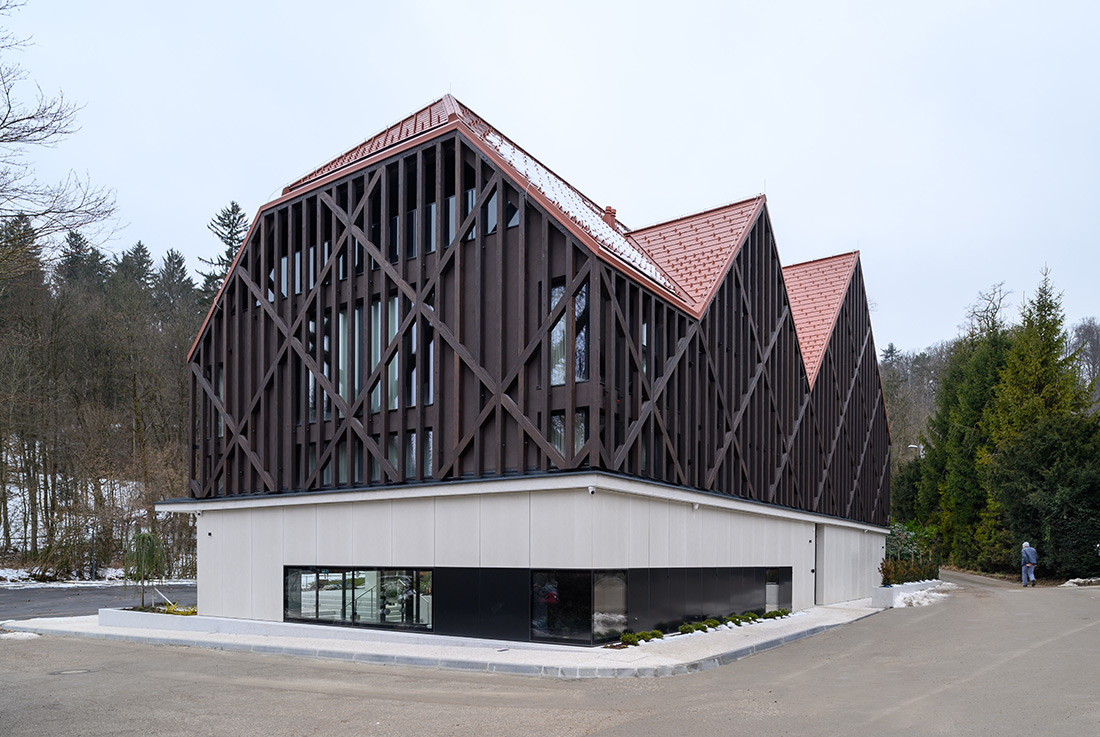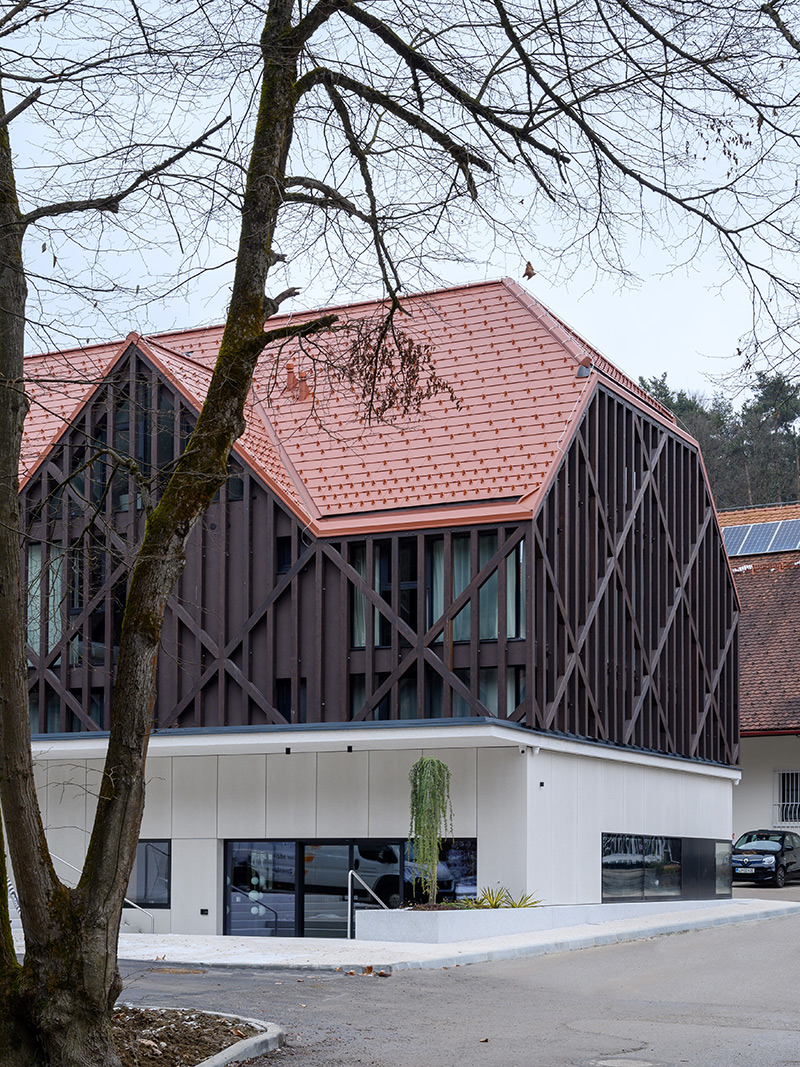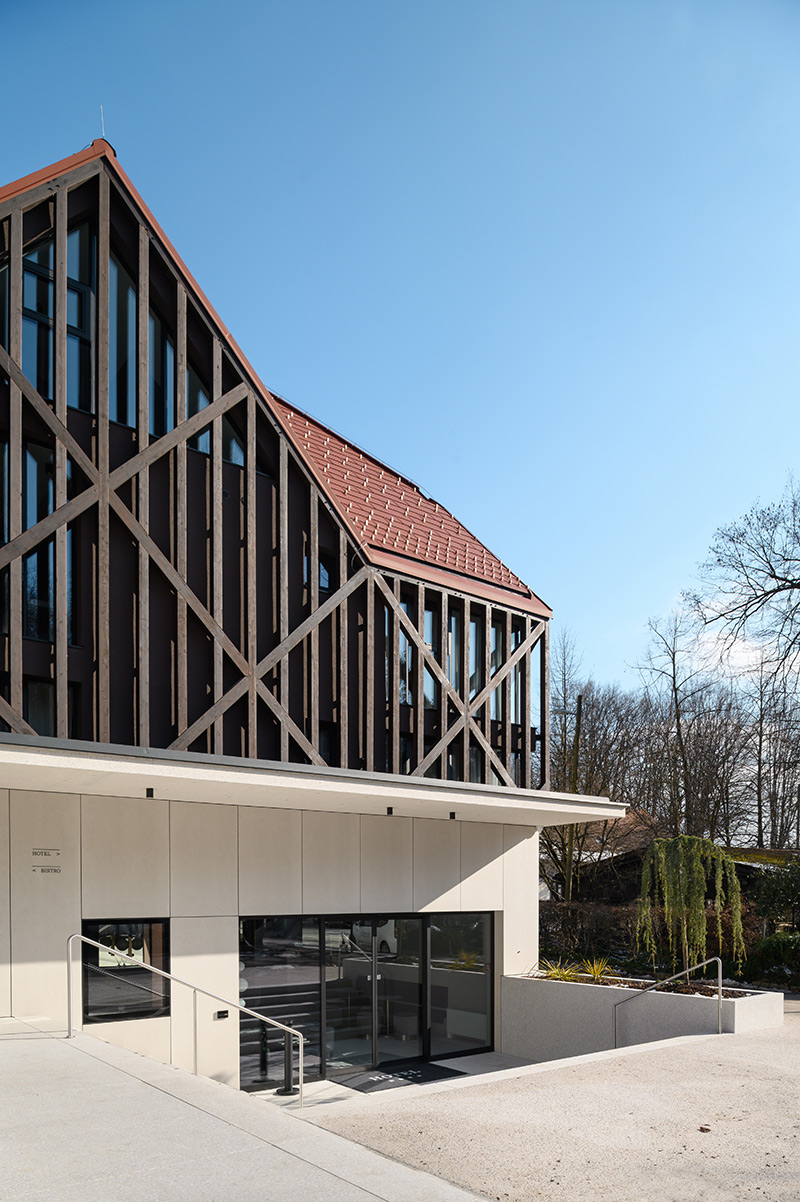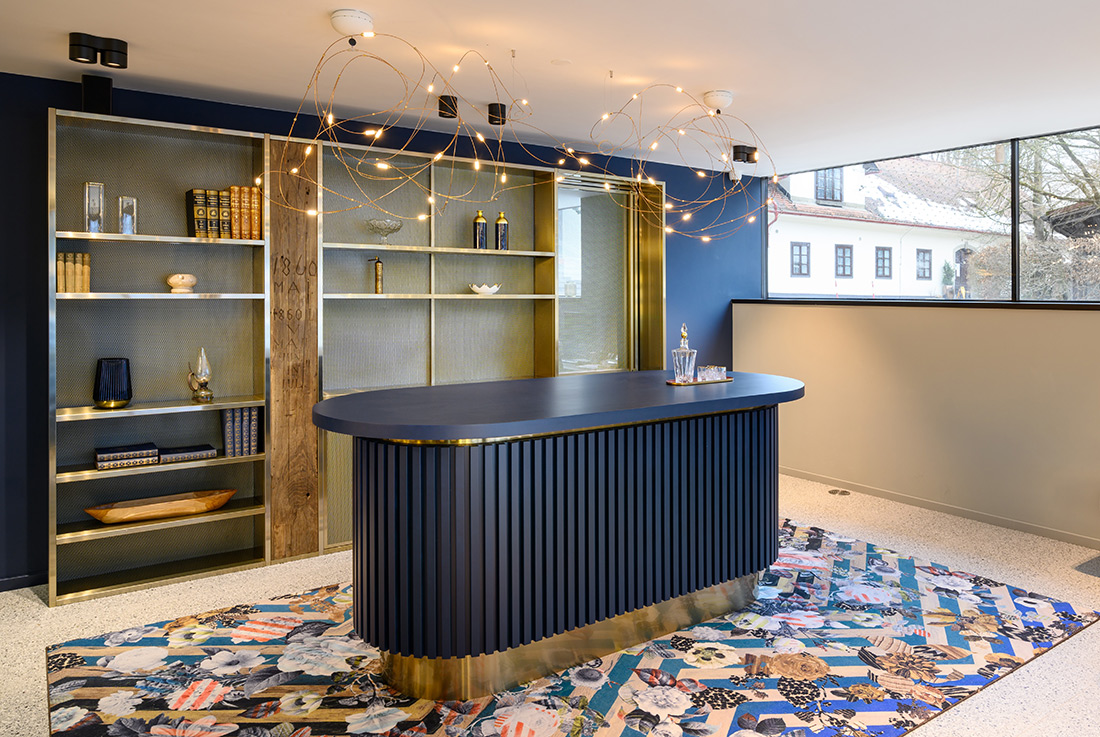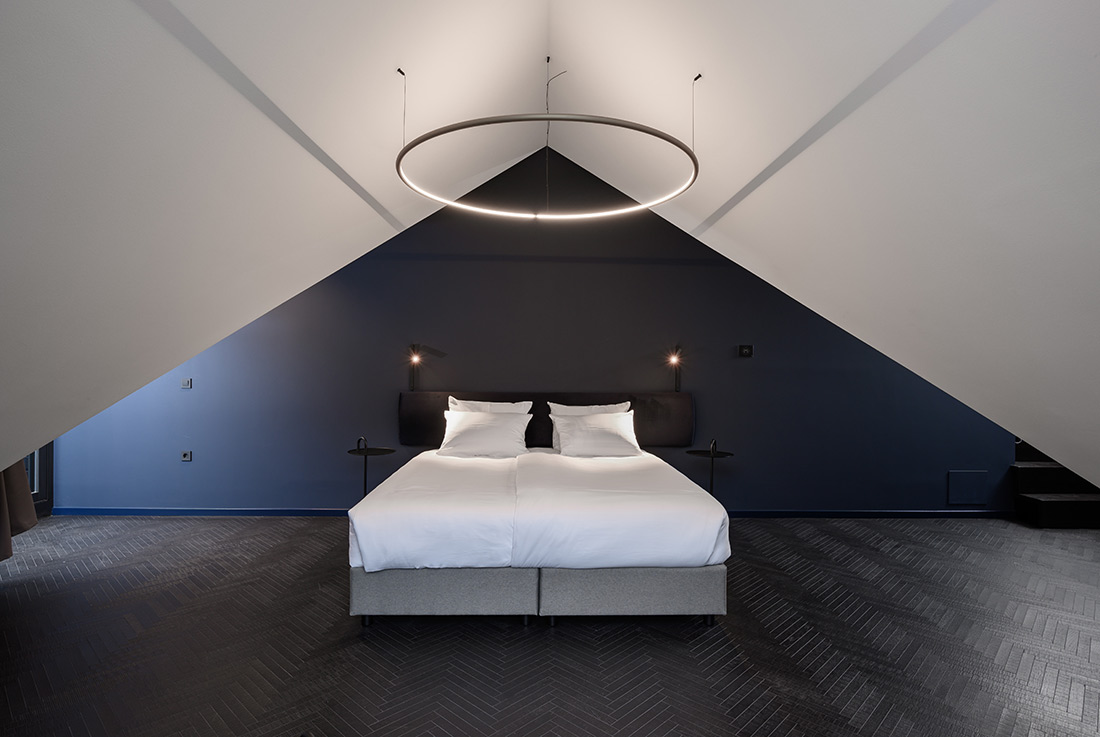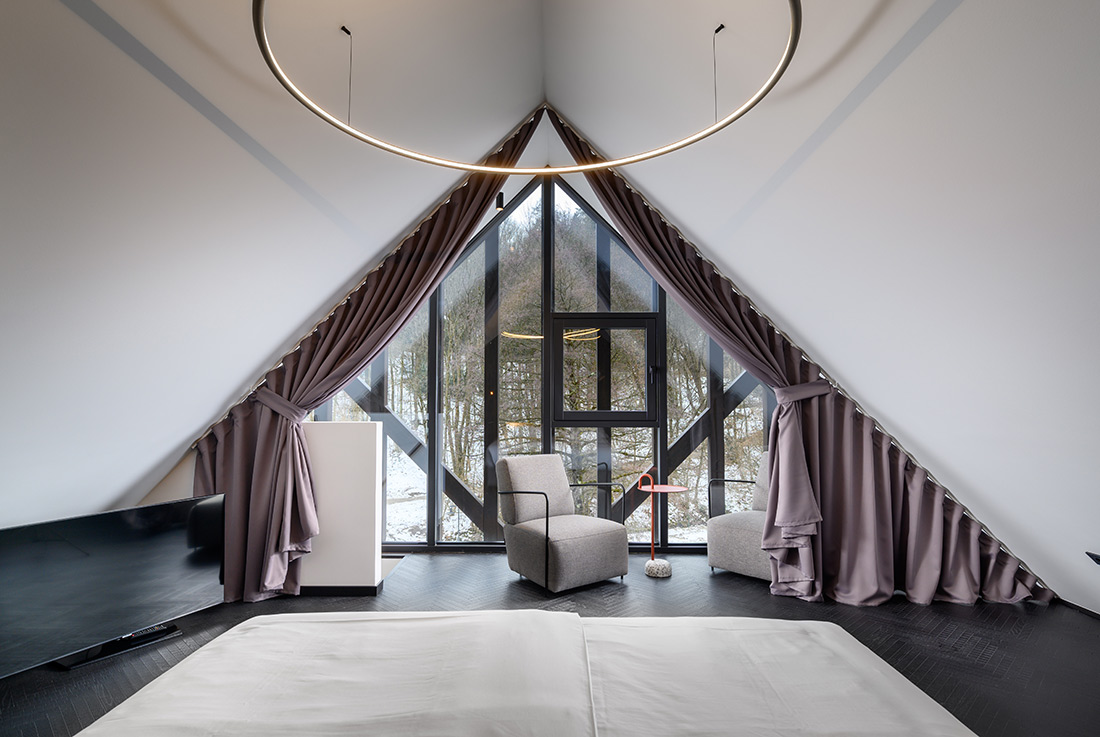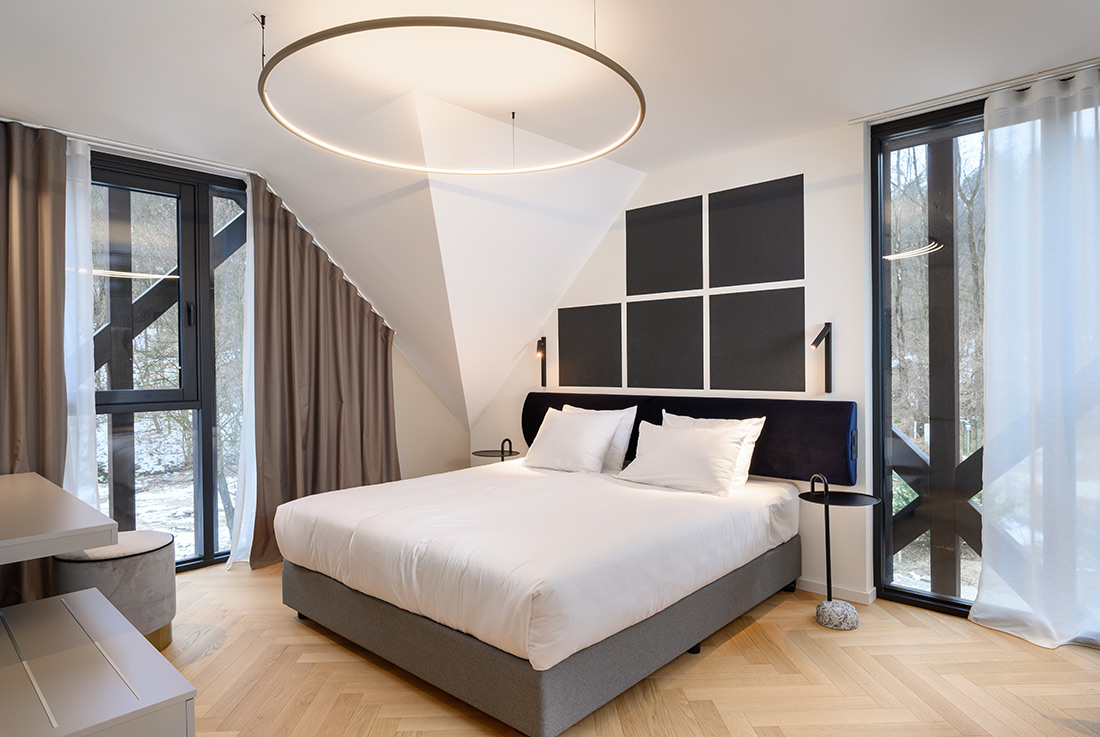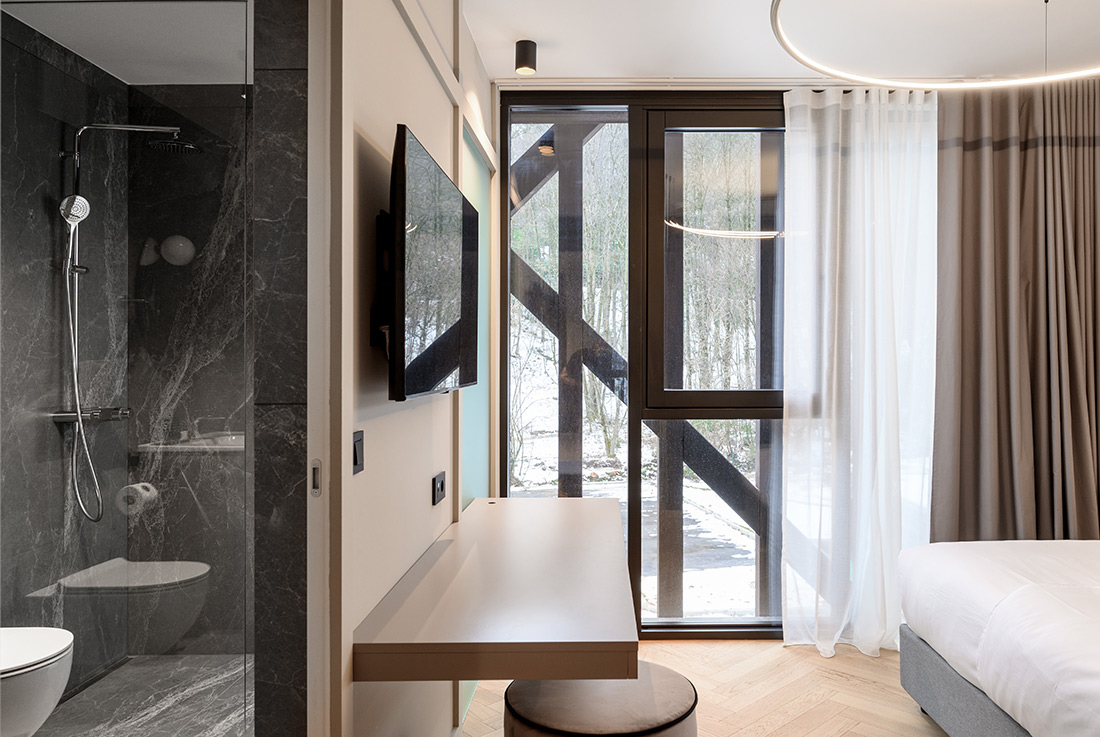 Credits
Architecture
Arhitektura2211 x Bine Tekavec (Ana Cesar, Peter Cesar, Bine Tekavec)
Interior
ATRI Arhitekturni Studio x Decor&design (Anja Rupnik, Andraž Žitnik)
Client
Gostilna Čad d.o.o.
Year of completion
2021
Location
Ljubljana, Slovenia
Total area
1.300 m2
Site area
3.000 m2
Photos
Miran Kambič
Project Partners
Remont, Decor&design, Asteh, Riko, Interrier
Related posts
Powered by